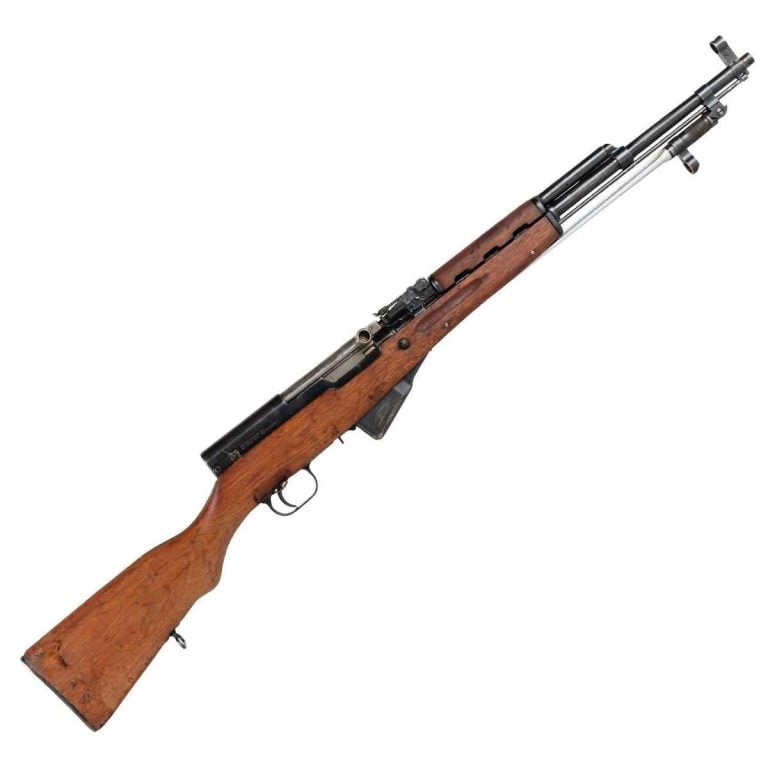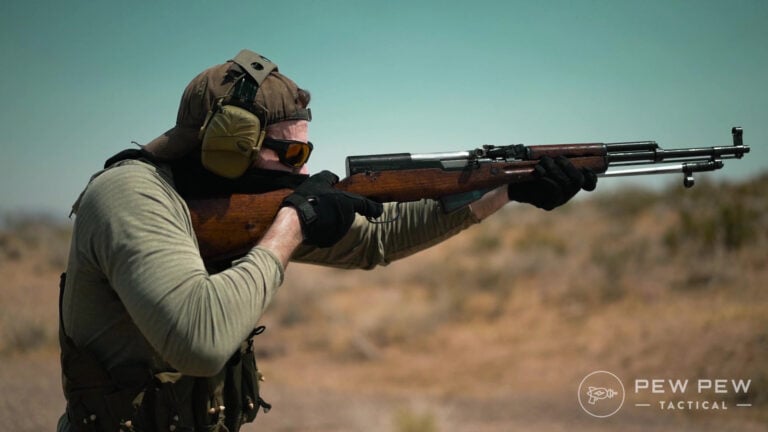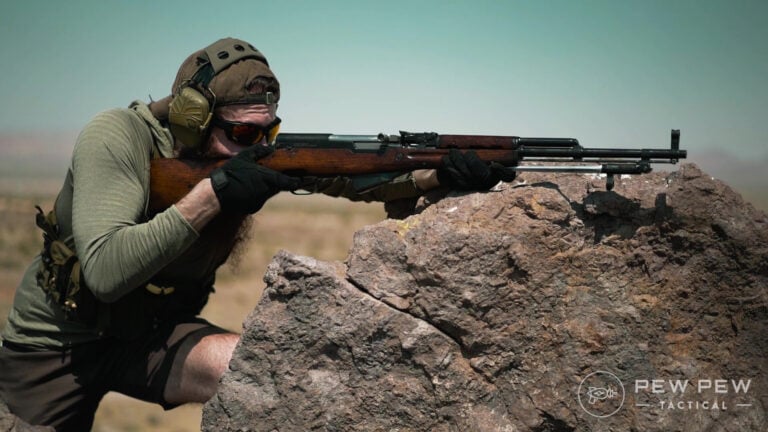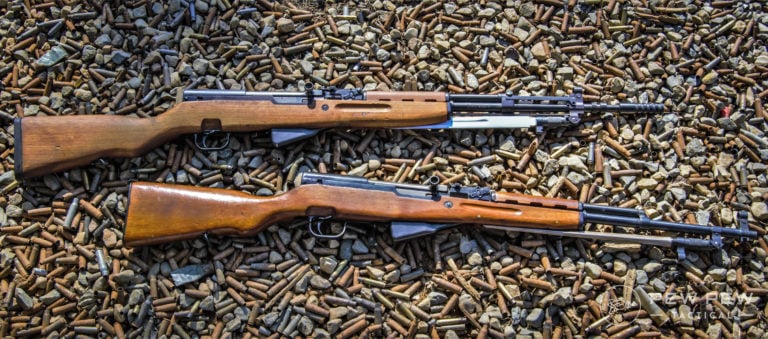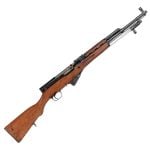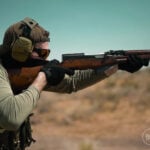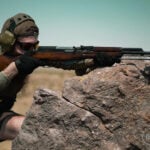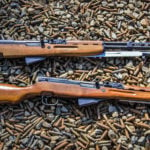 Historical value

Milled receiver

Easy-to-find ammo
Heavy

Prices are increasing
Editor's Note:
The SKS is a conventional gas-operated semi-automatic rifle that served the Russian army until the full adoption of the AK-47. It sports 10 rounds of 7.62x39mm ammo inside of an internal magazine, a bayonet lug, and is capped off with a milled receiver.
Read full review
SKS For Sale - Compare Prices
SKS Specs
Action
Gas Operated, Semi-Auto
Barrel Length
20in - 22in
Magazine Capacity
10 rounds
Overall Length
40 in, 44 in
Sights
Front post sight, rear notch sight
SKS Features

Short-stroke gas piston

Fixed 10-round internal magazine

20-22" barrel

Hooded post front sight, tangent notch rear sight

Often has a folding boyonet mounted underneath the barrel
By The Numbers - SKS
Accuracy
Accuracy is good. This is by no means a sub-MOA rifle, and it's not designed to be one. Once the sights are set in it's a 2MOA rifle in the hands of a proper shooter.
Reliability
The SKS has a notoriously high reputation for reliability. When I first received my Yugo, I shot it while all gummed up in cosmoline and there were a few rough cycles and then it ran like a top, all while having a gas tube filled with wax.
Customization
The SKS has a surprising amount of aftermarket in terms of stocks, muzzle devices, magazines and more.
Ergonomics
Especially when compared to a bolt action or AKM, the ergonomics is absolutely top notch. Minor details like the safety lever allow it to be operated comfortably and smoothly. It's a heavy rifle.
Overall
Hands-On Reviews & Related Post
SKS Variations & Comparables
4.5
VIEW DETAILS
The Auto-Ordnance M1 Carbine is a modern reproduction gun that gives consumers a chance to experience the sweet-shooting WWII classic chambered in .30 carbine without having to chase down an original copy.
Produced by Kahr Arms in Greely, PA, each Auto-Ordnance M1 Carbine is made to be a faithful reproduction of the gun that served the United States from World War II through the Vietnam War. A parkerized receiver, walnut stock, 18-inch barrel, and standard capacity 15-round magazine complete the authentic look and feel of the original.
Read More
SKS Upgrades & Accessories
final verdict
"The SKS is not just a rifle meant to keep working in most environments; It's a rifle meant to be used in the harshest environments and then be passed along to the next person. With a few minor issues to look out for – like the barrel condition on a Yugo-made SKS – these are 'set-and-forget' tools. There is no way anyone could be disappointed with a properly made and maintained SKS. While pricing is consistently increasing, it's still possible to find a moderately priced SKS in good condition." – Jonathan Kilburn
Community reviews
There are no reviews for this product yet.
Add your own rating and help other Pew Pew users pick the right guns