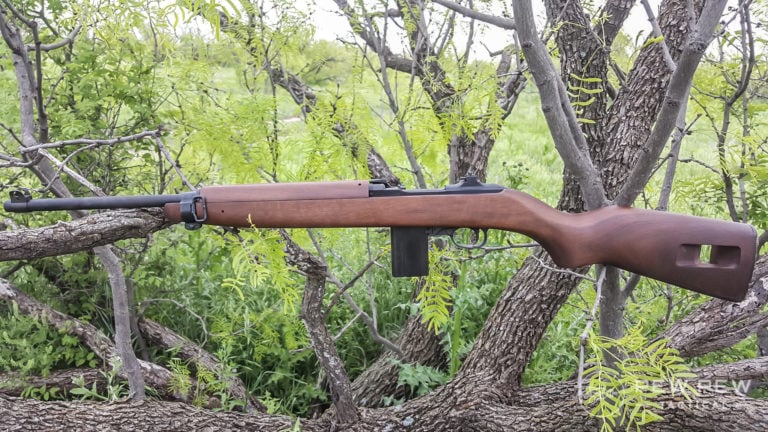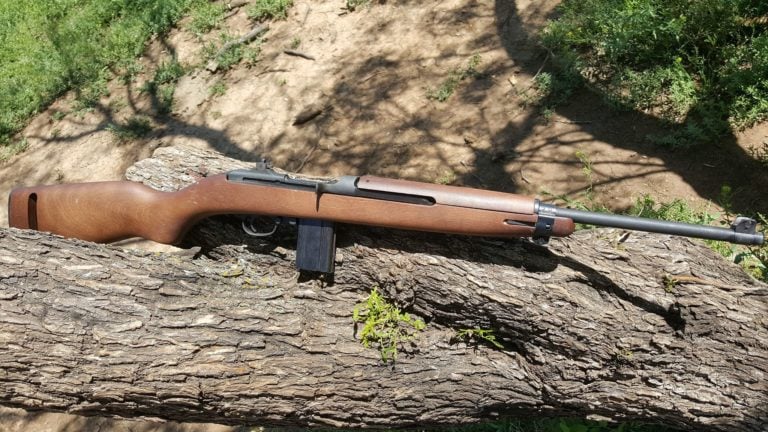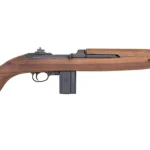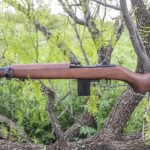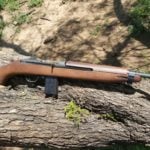 4.5
Classic styling

Lightweight

Low recoil
No bayonet lug

Magazine picky
Editor's Note:
The Auto-Ordnance M1 Carbine is a modern reproduction gun that gives consumers a chance to experience the sweet-shooting WWII classic chambered in .30 carbine without having to chase down an original copy.
Produced by Kahr Arms in Greely, PA, each Auto-Ordnance M1 Carbine is made to be a faithful reproduction of the gun that served the United States from World War II through the Vietnam War. A parkerized receiver, walnut stock, 18-inch barrel, and standard capacity 15-round magazine complete the authentic look and feel of the original.
Read full review
Auto Ordnance M1 Carbine For Sale - Compare Prices
Auto Ordnance M1 Carbine Specs
Magazine Capacity
10rd / 15rd
Magazine Included
1 x 10-Round / 1 x 15-Round
Auto Ordnance M1 Carbine Features

18-inch barrel

Parkerized steel receiver, walnut stock and handguard

Blade front sight, flip-style rear sight

One 15-round magazine
By The Numbers - Auto Ordnance M1 Carbine
Accuracy
Accuracy was impressive with the iron sights and standard 110 grain ammuntion.
Reliability
Our M1 carbine went 500 rounds, suffering only a single user-induced malfunction.
Customization
Most of the aftermarket is centered around stocks and optics mounts, not much else.
Ergonomics
For a fighting carbine of the 1940s, this rifle is very ergonomic and quick to deploy, which was a shift in weaponry of the time.
Overall
Hands-On Reviews & Related Post
Auto Ordnance M1 Carbine Upgrades & Accessories
final verdict
"The reproduction M1 Carbine from Auto-Ordnance is a winner in my book. Whether used as a hunting rifle, plinker, defensive carbine or truck gun, this light-weight accurate weapon will serve just about anyone well. Paired with the history and nostalgia of the weapon, any gun collection will do well having it among the ranks." – Ken Whitmore
Community reviews
There are no reviews for this product yet.
Add your own rating and help other Pew Pew users pick the right guns