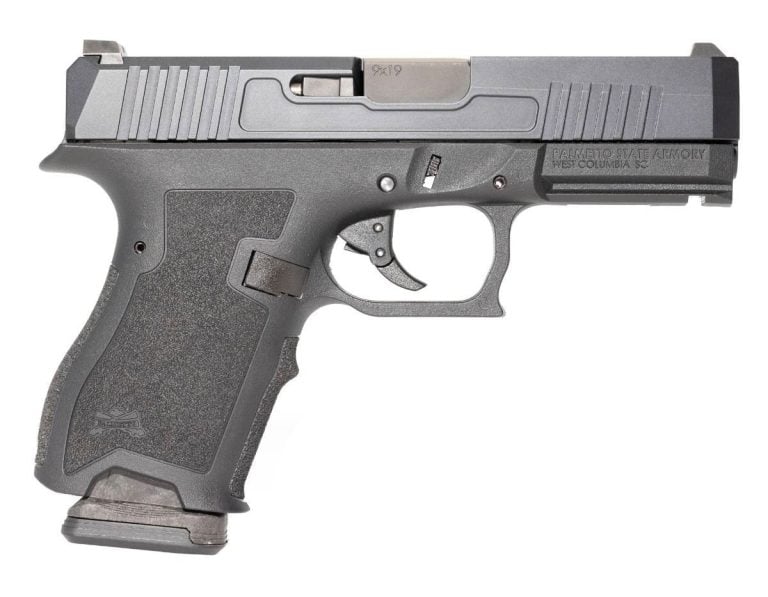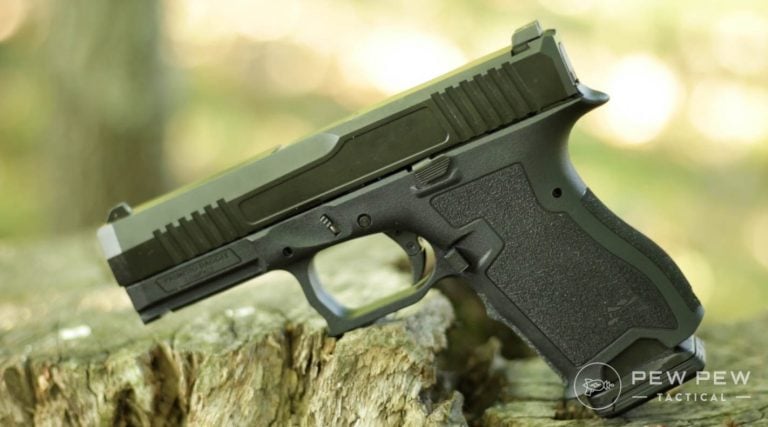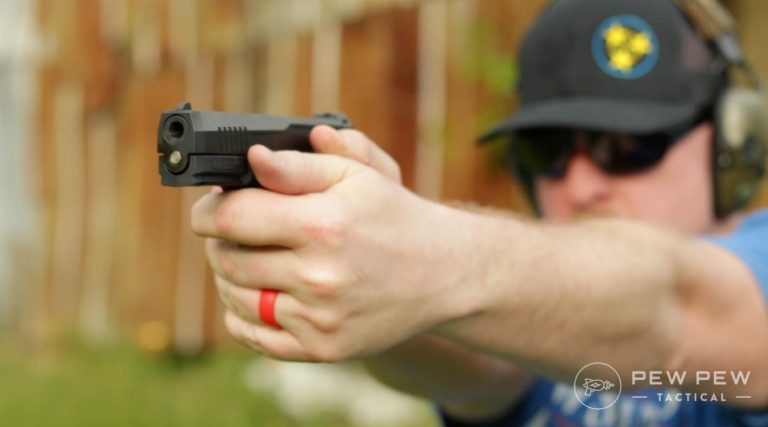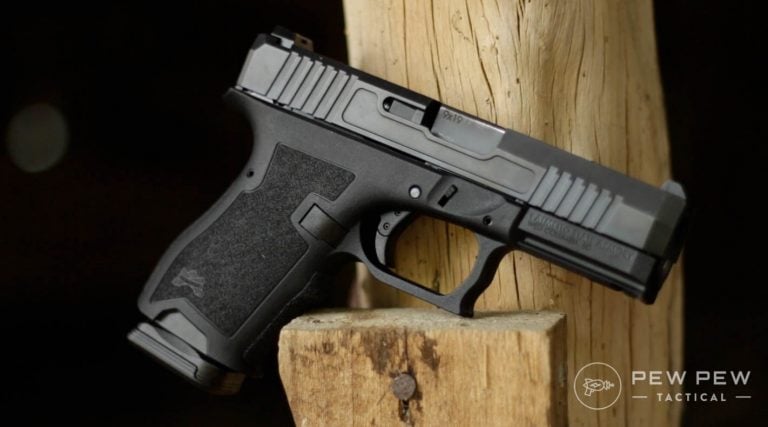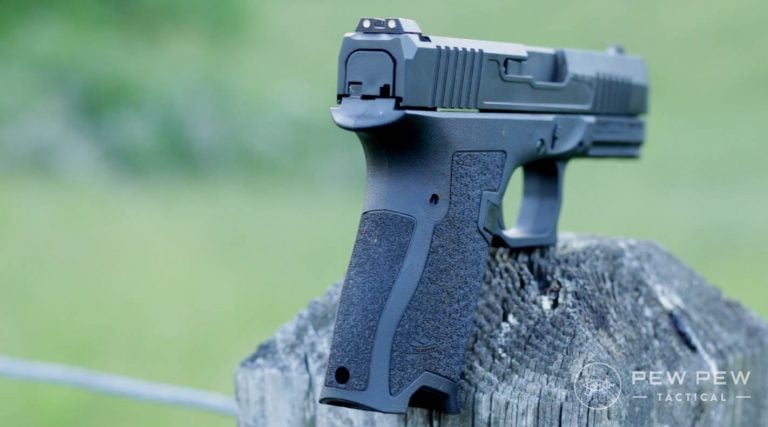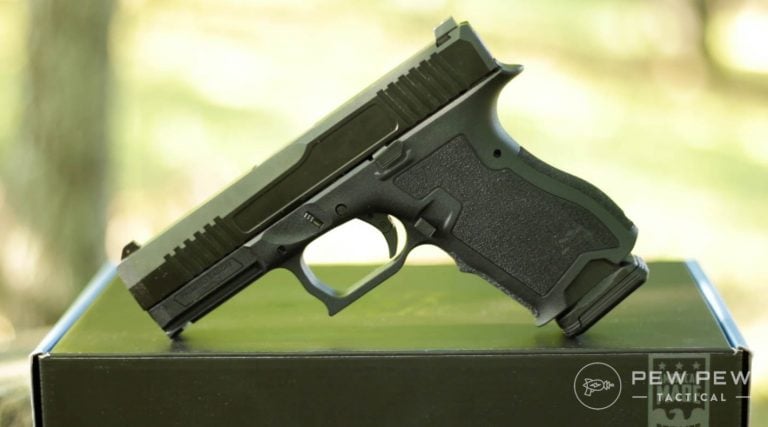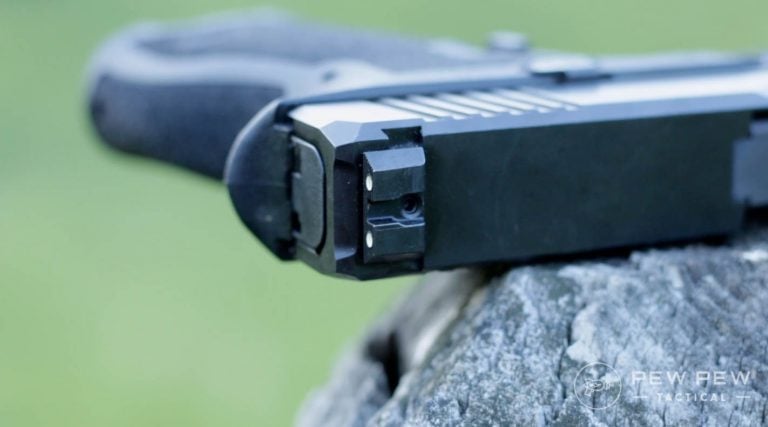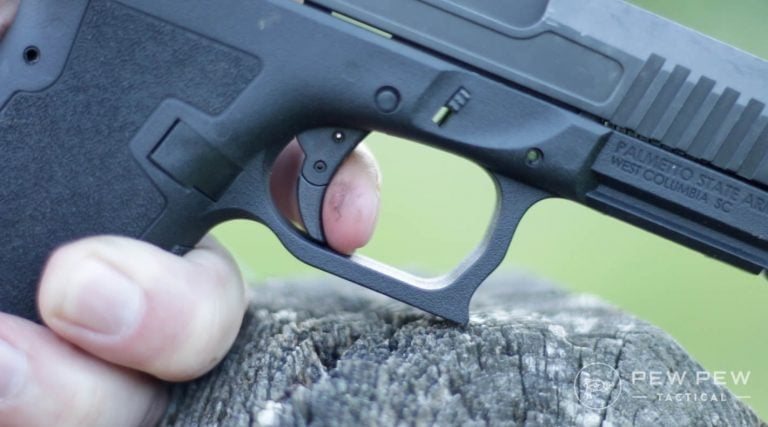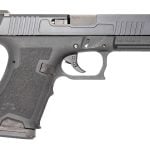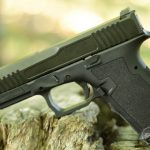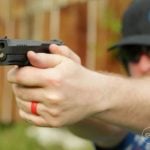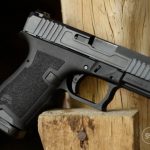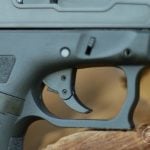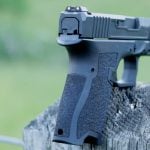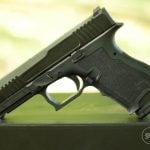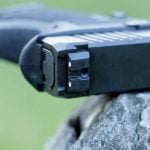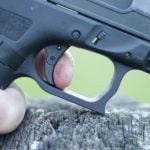 Great value

Accurate and reliable

Lots of customization options
Had issues feeding when mag was full

No option for changing backstops

Comes with only 1 magazine
Editor's Note:
The PSA Dagger is a striker-fired handgun that is designed for self-defense and concealed carry. It features a 3.8-inch barrel and a 15-round capacity, and is available in 9mm. The Dagger has a smooth trigger pull and a comfortable grip, and best part about this gun works with standard Glock parts. It is also highly affordable (just under $300), making it an excellent choice for those on a budget. Overall, the PSA Dagger is a solid entry into the crowded market of polymer-framed, striker-fired pistols, with a number of features that make it stand out from the competition.
Read full review
PSA Dagger For Sale - Compare Prices
PSA Dagger Specs
Magazine Capacity
15+1 rds
Magazine Included
1 (15rd mag)
Safety
Striker Block Safety & Trigger Safety
PSA Dagger Features

Carry Cuts on Slide

Flat Faced Trigger

Striker Block Safety and Trigger Safety

DLC Coated Slide & Barrel

Stainless Steel Recoil Spring Guide Rod
By The Numbers - PSA Dagger
Accuracy
Shot great at defensive distances.
Reliability
Had some issues feeding when the magazine was loaded to full capacity
Customization
Lots of customization options with more down the line. Parts are interchangeable with G19 Gen3.
Ergonomics
Aggressive grip texture ads to overal ergonomics. Great grip and controls
Overall
Hands-On Reviews & Related Post
PSA Dagger Variations & Comparables
4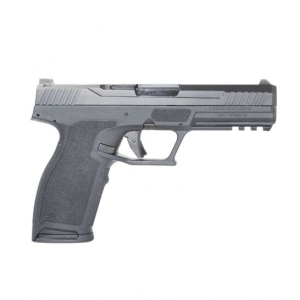 VIEW DETAILS
The PSA 5.7 Rock brings improved capacity and ergonomics to the world of 5.7x28mm handguns, all while beating out similar guns in price.
"I was impressed with 5.7 Rock. The overall product displays attention to detail and refinement. PSA took their time with this gun, and it shows. Most importantly, it performed very well during our somewhat limited testing." – Sean Curtis
Read More
4.4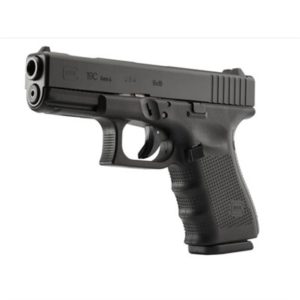 VIEW DETAILS
Glock 19 is the most proven compact semi-automatic handgun on the market today. Chambered in 9mm Luger, the Glock 19 is a versatile compact version of the standard Glock option.  It's great for use as a backup weapon, concealed carry, or service pistol.  The Gen 5 in particular has made some great improvements which include an ambidextrous slide stop lever, flared mag-well, and upgraded barrel design, just to name a few. The G19 has been a favorite amongst police agencies and military units and for good reasons. This gun is simple to operate and easy to maintain, making it a great first gun, CCW, or home defense weapon.
Read More
PSA Dagger Upgrades & Accessories
final verdict
"Bottom line: it's a 9mm Glock 19 Clone for under $300 that runs surprisingly well at its price point.

Full disclosure, I went into this thing sort of rolling my eyes. Like it's a $299 gun from PSA, it's gonna be a cheap piece of plastic.

But after the first time at the range and 700 rounds down the pipe, I texted my editor and told him, "OMG, I think it's good."

After another 400 rounds later, I can confidently say it's accurate, reliable, and outstandingly priced.

I sort of tried not to like it, but alas, I do. It gets the ole thumbs up from me.

– Johnny Bragg, Writer"
Community reviews
There are no reviews for this product yet.
Add your own rating and help other Pew Pew users pick the right guns