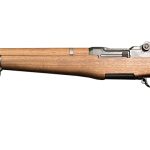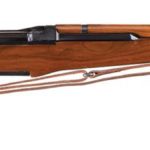 4
Historically significant

Fun

Garand ping
Out of production

Second-hand prices can be high
Editor's Note:
The M1 Garand was the first standard-issue self-loading rifle adopted by the US. A simple but elegant design, the Garand uses a long-stroke gas piston that operates a rotating bolt. It is fed by an 8-round en-bloc clip that makes the distinctive "ping" sound once the clip is automatically ejected after all the rounds are spent. Chambered in the powerful 30-06 cartridge, the semi-automatic Garand gave US soldiers a huge edge over enemies and allies alike who were still using slower bolt-action rifles.
M1 Garand For Sale - Compare Prices
M1 Garand Specs
Magazine Capacity
5-8 rounds
Caliber
.30-06 Springfield
Sights
Adjustable iron sights
M1 Garand Features

Gas-operated long-stroke piston

8-round en-bloc clip

24" barrel

Adjustable aperture sights

Has a bayonet lug

Typically wood stock
By The Numbers - M1 Garand
Accuracy
Accuracy is largely dependent on the barrel here. Older barrels in poor condition might be underwhelming, but new production barrels, such as the ones from Criterion, can produce 2 MOA groups or better.
Reliability
As long as you keep the gun clean, the op-rod area clear, and use the correct ammo, the Garand is reliable.
Customization
Aftermarket stocks and barrels are available and scope mounting is possible. Overall, its a 100 year-old design that doesn't need to be customized.
Ergonomics
The gun feels robust in the hand, but it is heavy. The safety being located in the trigger guard isn't ideal, but isn't a deal-breaker. The stock height works well with the excellent iron sights. The possibility of smashing your thumb during reloading is real.
Overall
These guns are robust, accurate, historically significant, and fun to shoot. Ammo is still widely available and the guns are reliable and just downright cool.
Hands-On Reviews & Related Post
M1 Garand Upgrades & Accessories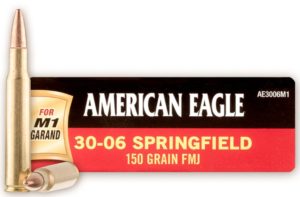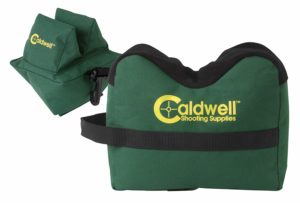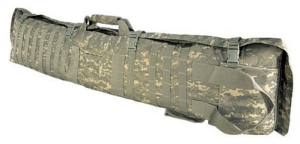 final verdict
The M1 Garand helped change the face of modern warfare by bringing powerful semi-automatic fire to the average infantryman. It is a true icon of WWII, with its good looks and distinctive ping helping to popularize it even more. Unlike many older milsurp weapons, the ammo is relatively easy to find, and the guns are fairly accurate and reliable. Given its cool factor and practical shootability, even in today's world, it is definitely a good idea to consider picking one up through the CMP if you can.
Community reviews
There are no reviews for this product yet.
Add your own rating and help other Pew Pew users pick the right guns