Some innovations have a greater impact on history than others. If you're here, I probably don't need to tell you that the firearm is one of those innovations that has forever changed the course of history.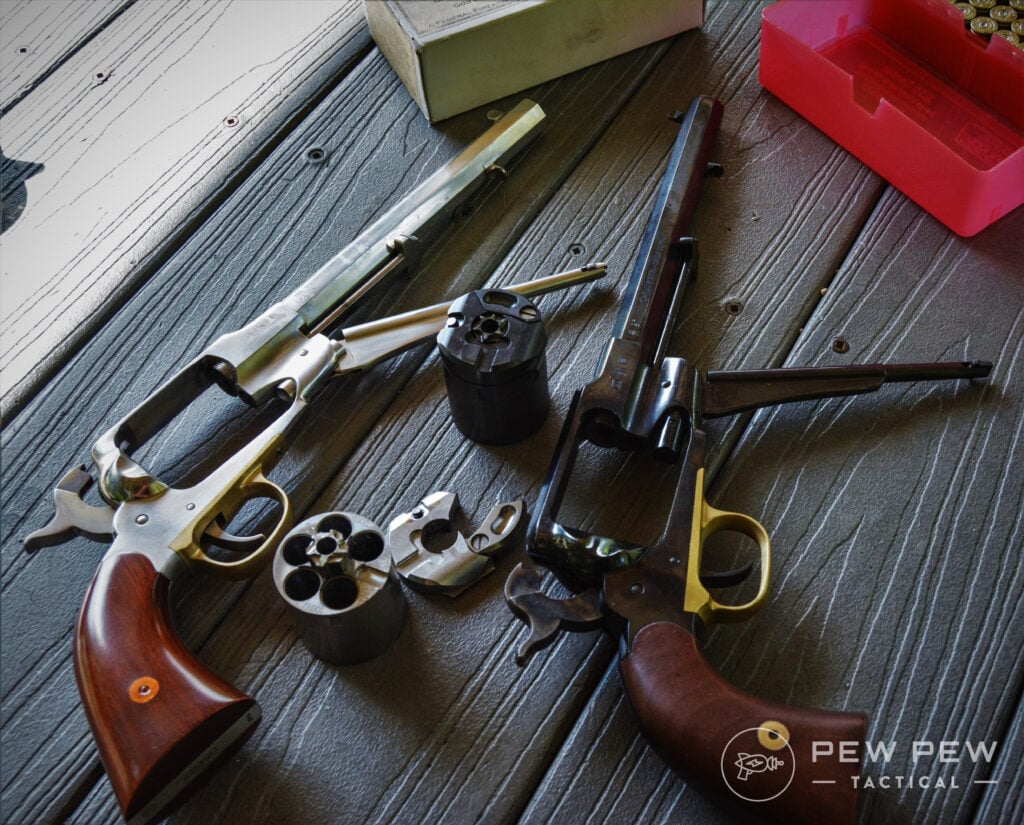 But what about the people behind the innovation? There's certainly no shortage of incredible minds that guided the development of firearms.
Today, we will acknowledge a few of the most influential gun inventors and their contributions. I couldn't possibly rank them by importance, so I've instead ordered them chronologically.
That means we start with…
Most Influential Gun Inventors
1. Samuel Colt
Colt's Manufacturing Company makes all kinds of firearms, but the Colt name itself is almost synonymous with revolvers.
But Colt's Manufacturing Company didn't come into being until 1855 — 20 years after Samuel Colt obtained his first patent.
Colt didn't invent the revolver, though he is sometimes falsely credited for that. Instead, Colt improved upon an existing flintlock design by Elisha Collier to create a more practical, usable design…resulting in the Colt Paterson.
He made a few different improvements, but the greatest was incorporating interchangeable parts.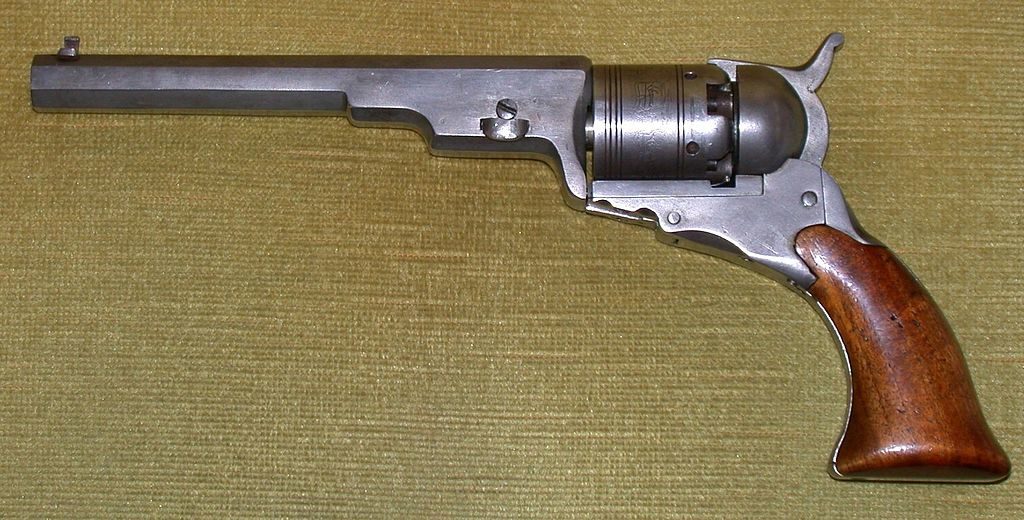 Colt first patented his design in England in 1835, but Collier already had an English patent for a revolver. However, Colt was able to get the first American patent for a revolver in 1836. This granted him a monopoly on revolver manufacturing in the U.S. until 1857.
And since Colt's improved design popularized the revolver in the U.S., that monopoly meant a great deal of success for Colt. The implementation of assembly line manufacturing only made Colt more successful.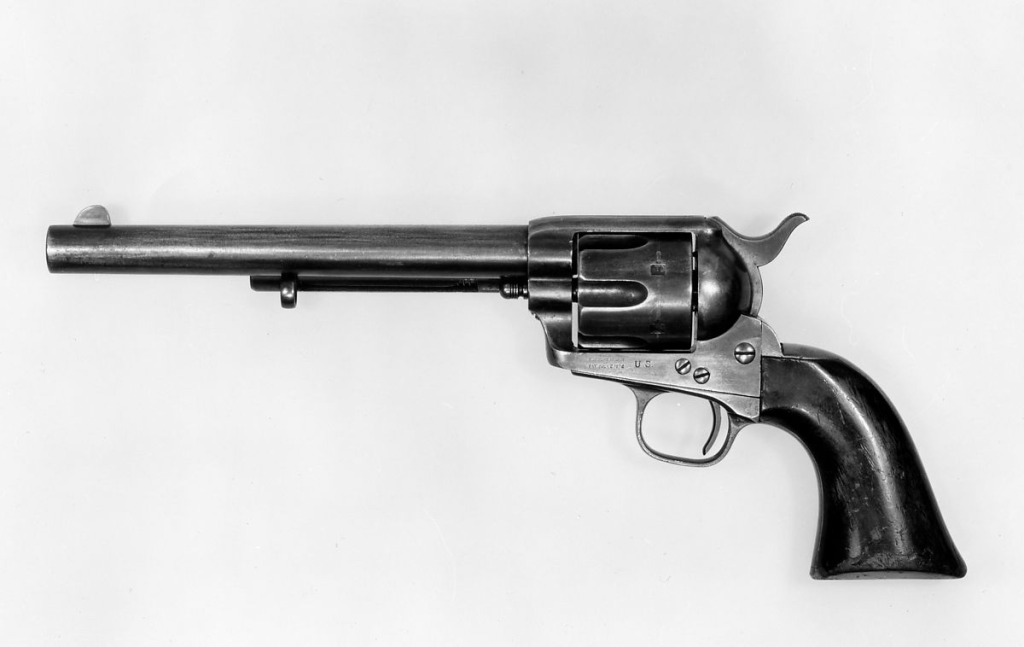 All told, Colt would be one of the most prolific businessmen in the U.S.
But while the Paterson revolver — and his later revolver designs, like the Colt Peacemaker — earned him his fortune, it was the application of interchangeable parts and the assembly line that really changed how firearms were manufactured.
Colt brought firearm manufacturing into the modern era.
2. John Moses Browning
Most of the gun inventors on this list have just one or two contributions, but those contributions made a huge difference.
On the other hand, John Moses Browning's contributions read more like a checklist. And with almost 60 years of experience creating firearms, he had plenty of time to add to that list.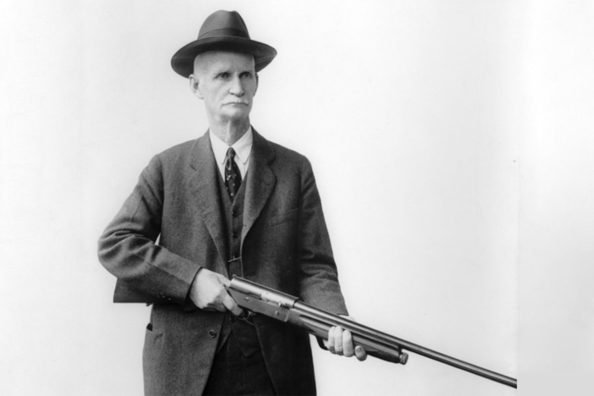 The son of a gunmaker, Browning made his first firearm in his father's shop at just 13 years old. His passion for gun making would last, quite literally, to the end of Browning's life.
In fact, in 1926, he was working on the pistol that would become the Browning Hi-Power at a bench at the FN factory in Belgium when he died of heart failure.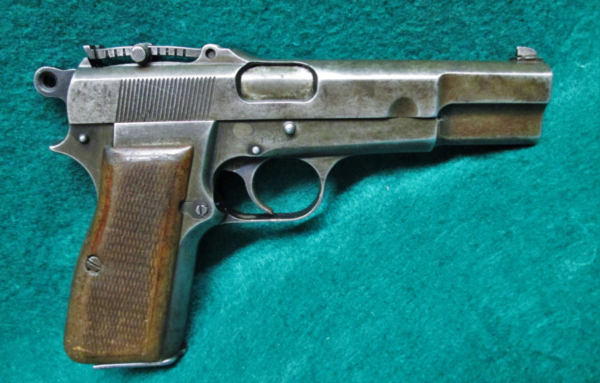 So, what did Browning achieve between those two moments?
He developed new firearms of all kinds. Like Colt, Browning started with revolvers, but quickly expanded his focus.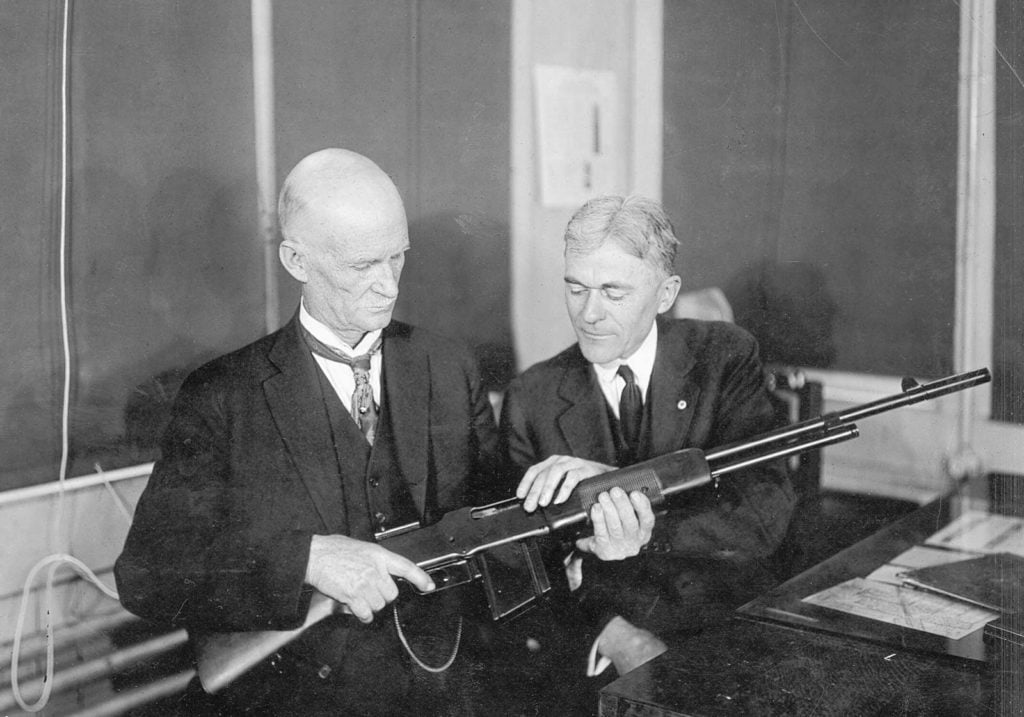 And while Browning certainly developed plenty of arms on his own, he also lent his services to major firearms manufacturing companies, like Colt, Winchester, and, of course, FN, just to name a few.
Among Browning's inventions were the telescoping bolt and pistol slide, which allowed him to create the first modern semi-automatic pistols. This design is still the prevailing design for semi-auto pistols, and even many fully automatic pistols, to this day.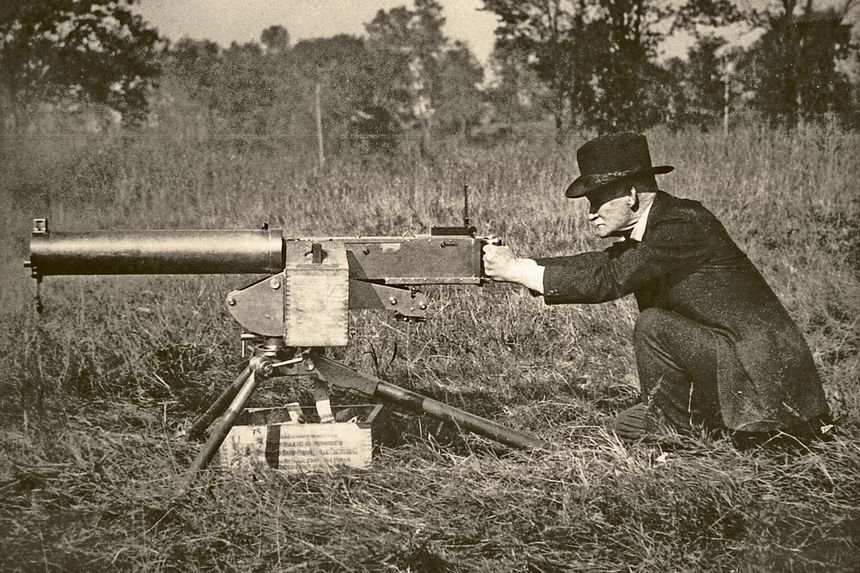 Another major contribution was the development of the Colt-Browning M1895, a.k.a. the Potato Digger, which was the first gas-operated firearm. And then there was the first semi-auto shotgun, the Browning Auto-5.
It's hard to call those things high points of Browning's career, though, because it seems like he had no low points to contrast them to.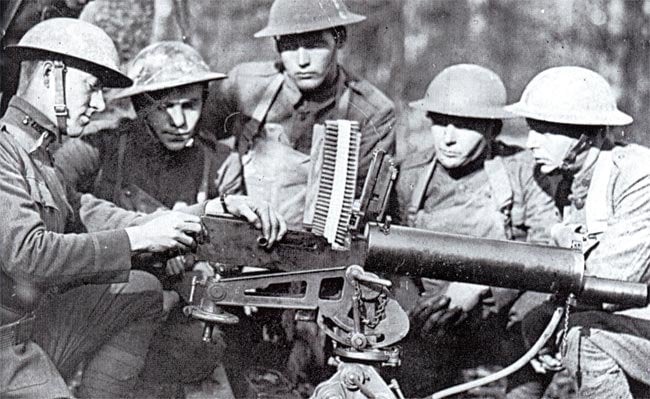 Still, Browning's greatest triumphs include the Browning Automatic Rifle, the M1917 and M1919 machine guns (which used water-cooling and air-cooling systems, respectively, and the M2 machine gun.
But perhaps Browning's most successful firearm design was the venerable Colt M1911. What more needs to be said?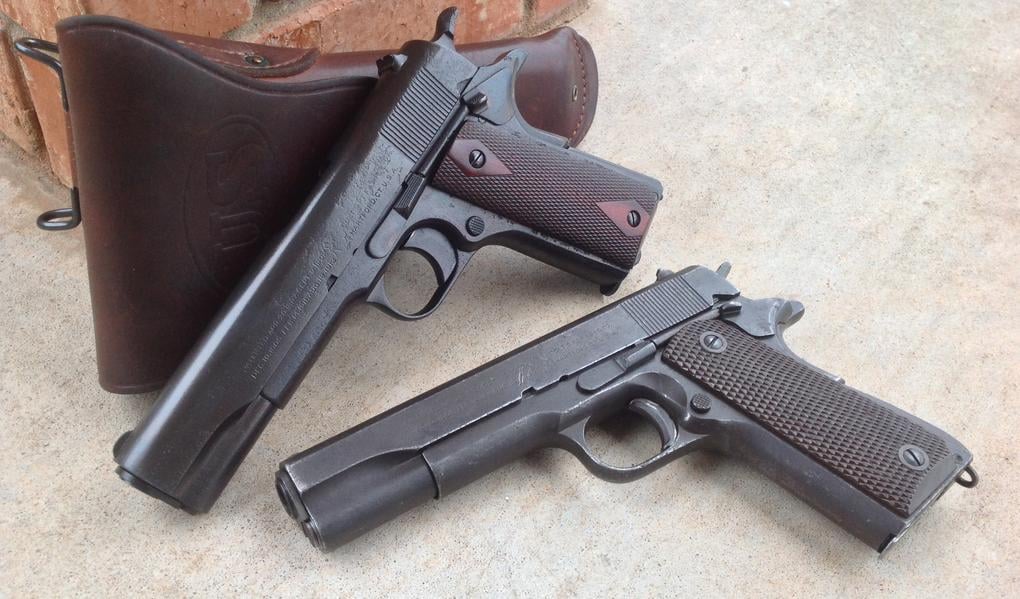 3. Mikhail Kalashnikov
While Browning followed pretty closely behind Colt in terms of chronology, we have to jump ahead a bit to get to Mikhail Kalashnikov, a soviet general and the developer of the AK-47.
How much really needs to be said about the importance of the AK-47?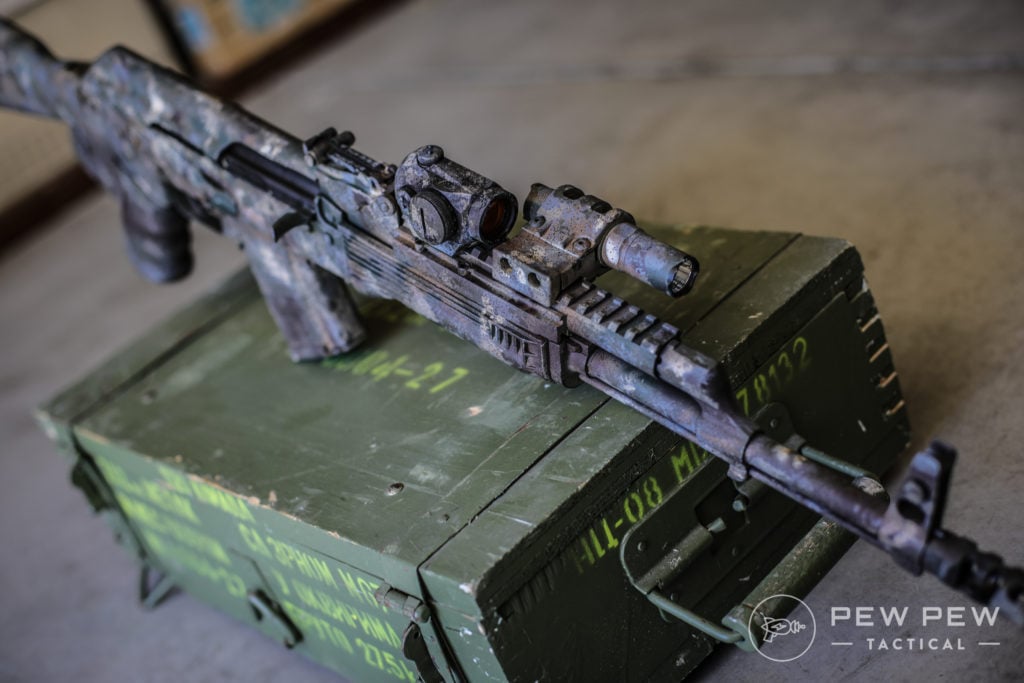 I suppose I can start by talking about why Kalashnikov engineered it in the first place. You see, Kalashnikov noticed a void in the firearms available in the 1940s that needed filling.
What the Soviet military (and many militaries worldwide, for that matter) needed was an automatic rifle that was reliable, easy to use, and rugged.
Automatic rifles existed already, but none really checked all three of Kalashnikov's boxes. They were too heavy, unwieldy, or broke down easily in rough conditions.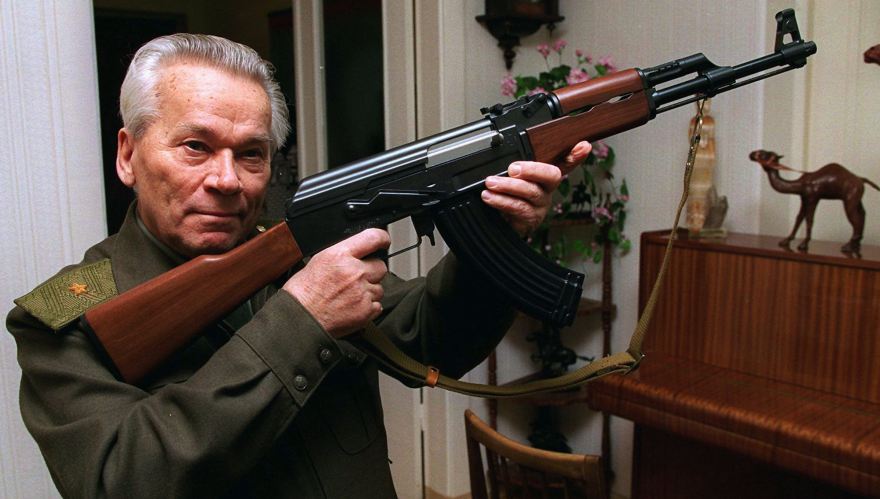 Kalashnikov, however, achieved his goal with the AK-47. It basically perfected the concept of a practical automatic rifle. So, it's no wonder that it's gone on to appear in virtually every conflict since Kalashnikov introduced it in 1949.
Regular standing armies, terrorist organizations, and militias alike use this iconic rifle.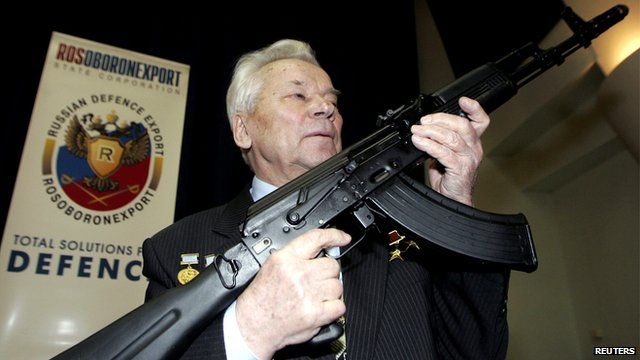 In fact, it's the most widely distributed firearm in history, with more than 100 million rifles produced. That's approximately 20% of all firearms worldwide that fall under the AK umbrella.
4. Eugene Stoner
Of course, there is another platform that gives the AK some competition, the AR-15.
In the 1960s, Eugene Stoner changed the world and American military arms purchasing forever with the production of the Armalite AR-15.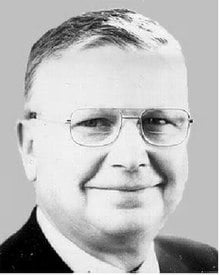 Though that original design was subsequently sold to Colt, it's Stoner's name that we praise as the father of the modern sporting rifle, so many of us enjoy today.
While Eugene Stoner's original design has seen just as many tweaks and upgrades over the years as Kalashnikov's, today, just about every military the world over fields some variant of one of these two designs as their main weapon of war.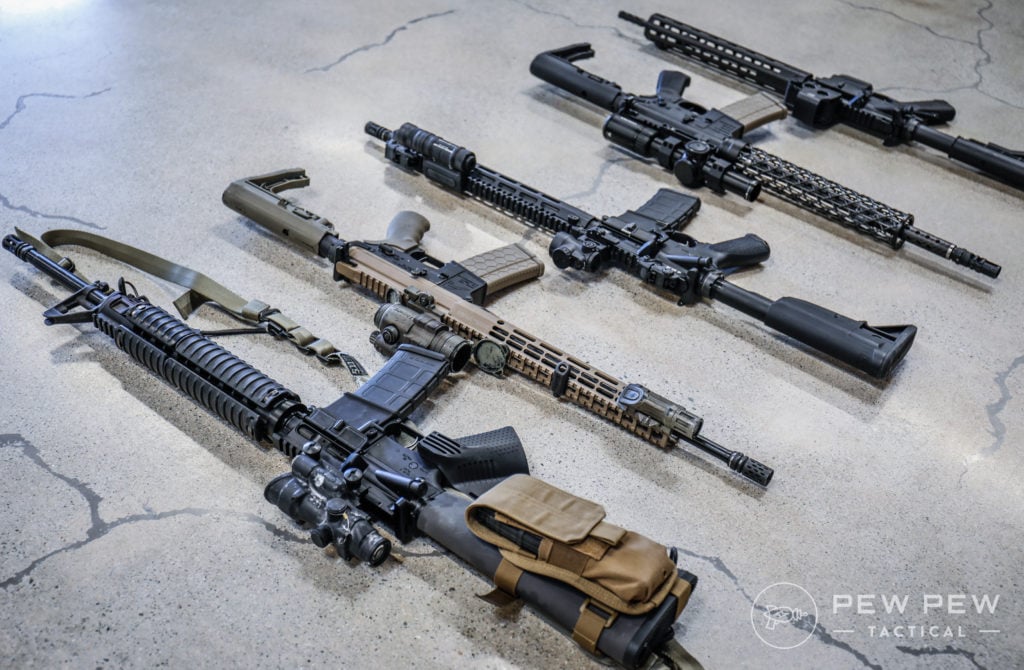 And, of course, the AR-15 is still immensely popular in civilian and law enforcement circles as well, particularly in the West.
Here in America, the AR-15 is the most popular rifle by far, and that doesn't look like it's going to change any time soon.
5. Gaston Glock
Let's end with one of the most influential gun designers of more recent history, Gaston Glock.
Love them or hate them, there's no denying that Glock handguns are the most popular handguns on the planet, and with that success has come what conventional wisdom calls the sincerest form of flattery…imitation.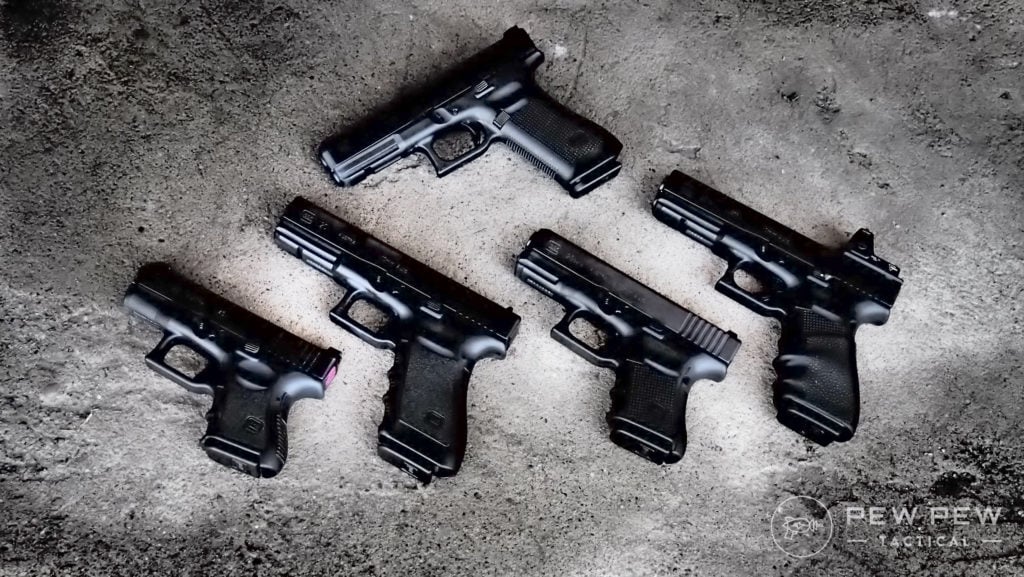 The classic Glock handgun has seen a number of tweaks, adjustments, and upgrades since Gaston first released the Glock 17 in 1982.
That first pistol would be responsible for the huge shift in the handgun industry towards polymer-framed, striker-fired pistols.
That first handgun was made with just 36 parts and was Gaston Glock's first-ever attempt at designing a firearm.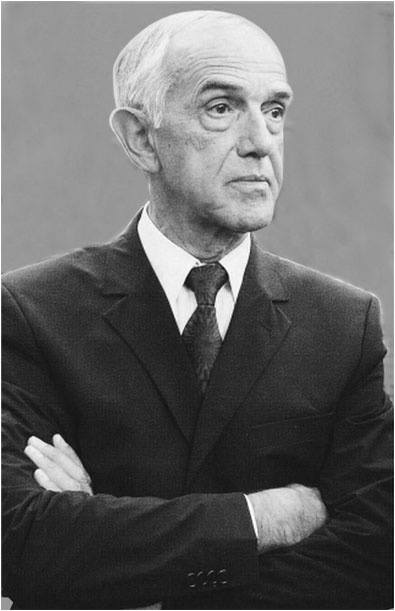 Almost 40 years later, I think it's safe to say that he hit it out of the park. Glocks quickly became the go-to for law enforcement, and they, of course, see just as much use in the civilian market these days.
Today, there are over 50 different Glock handguns on the market that all share a common ancestor with Glock's original design. If you want a pistol in a common caliber, there's a Glock pistol out there for you.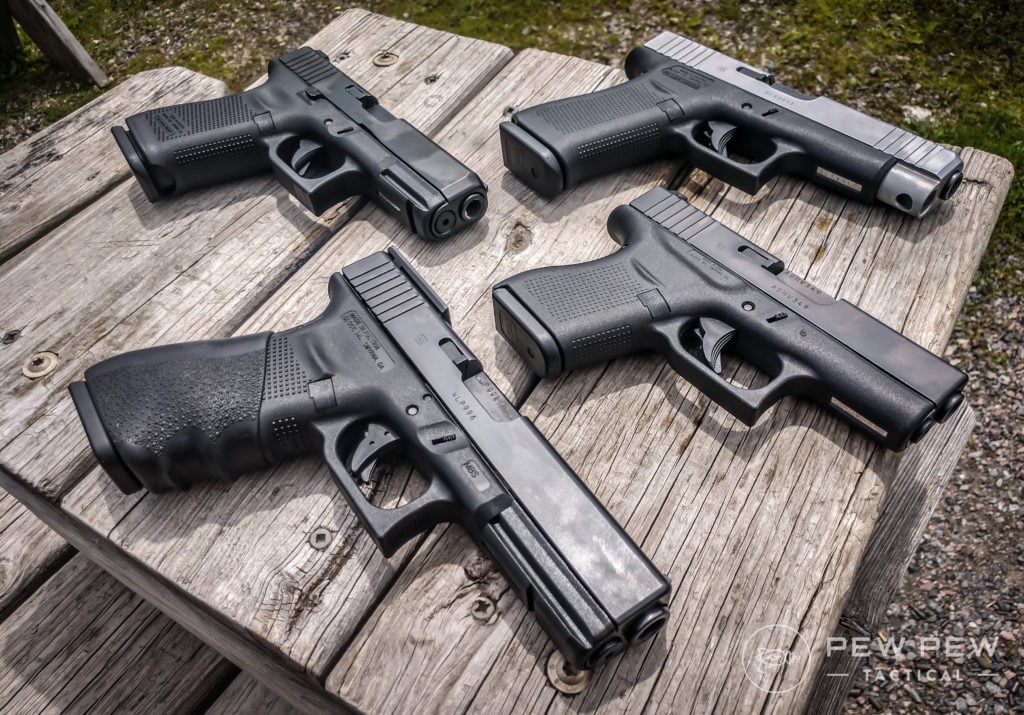 And if you want a polymer-framed, striker-fired pistol that's very close to a Glock…well, there are plenty of clones to choose from, all of which owe at least some part of their success — not to mention their designs — to Glock.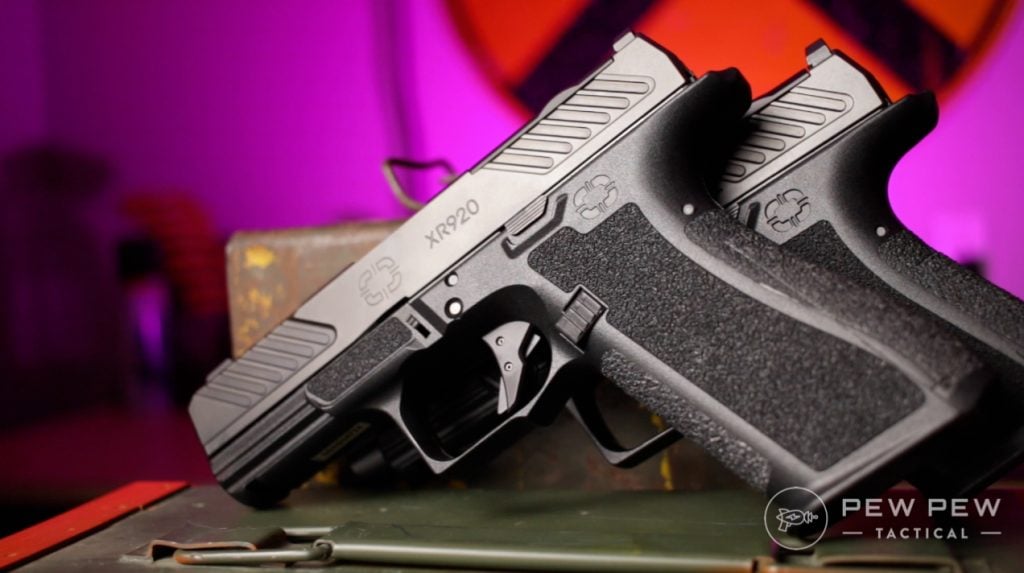 Final Thoughts
We gun owners have a lot of people to be thankful for. Several big names have paved the way for the amazing variety we enjoy in the gun industry today.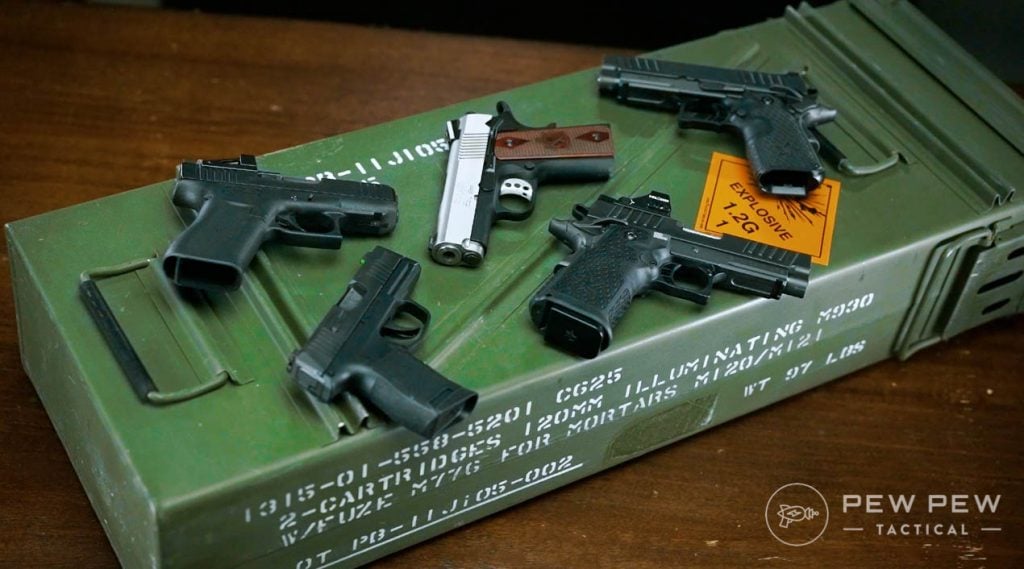 This is by no means an exhaustive list. I could write a book (or probably several) on the various inventors that have changed the firearms game.
Honorable mentions definitely go out to John Garand, Richard Gatling, Hiram Maxim, and Christian Sharps….maybe we'll discuss them in another article.
Who are your favorite firearms inventors? Let us know in the comments below. For more historical looks at guns, check out our History category!