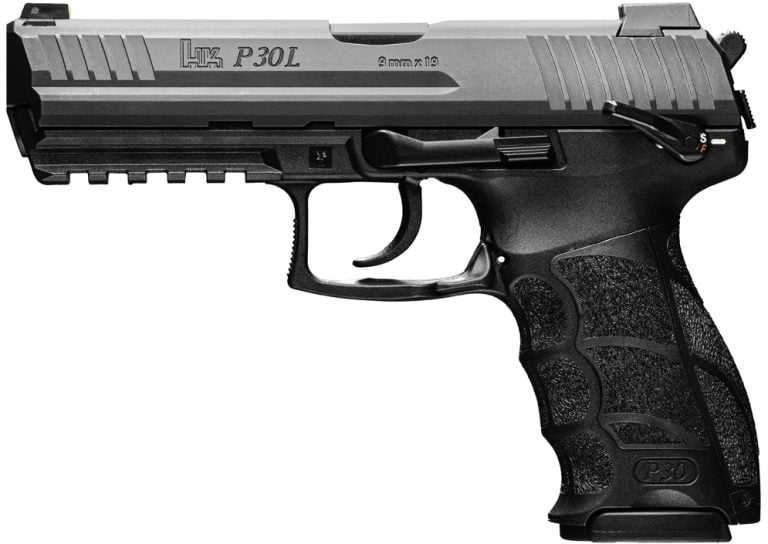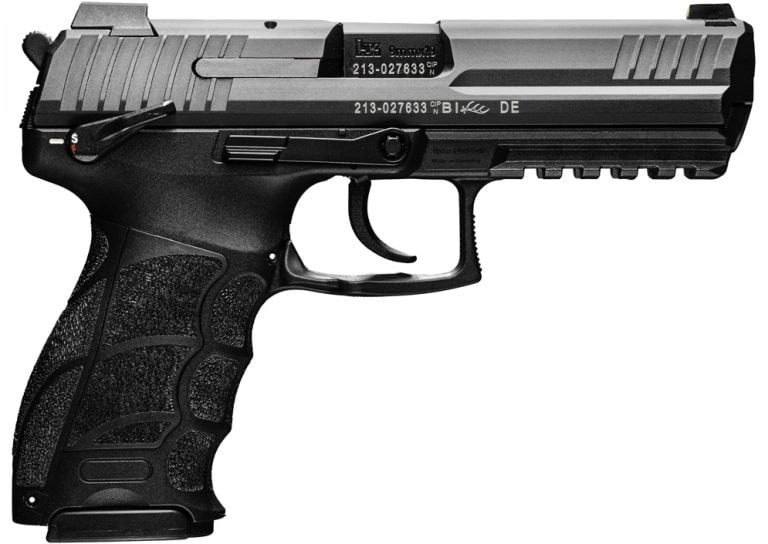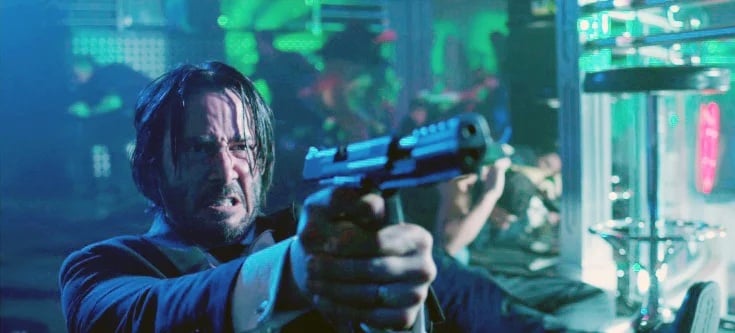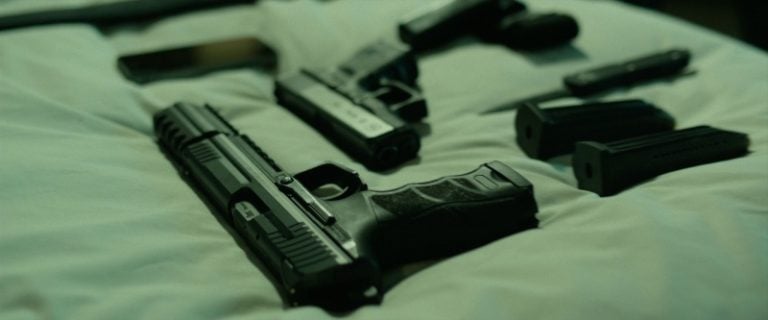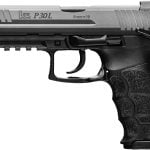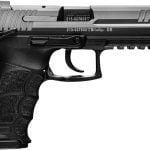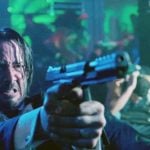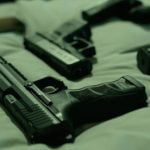 3.5
Extremely ergonomic

Ambidextrous controls
Editor's Note:
The HK P30L is the next evolution in HK's long lineup of hammer-fired pistols. It is a full-sized duty pistol with a 4.45-inch barrel, a 17-round capacity, fully ambidextrous controls, interchangeable backstraps and side plates, and a full-length Picatinny rail. Built with police and security in mind, the P30L is an extremely reliable, rugged, and durability-tested design that brings an easy-to-shoot platform into the hands of those looking for a true workhorse gun.
HK P30L For Sale - Compare Prices
HK P30L Specs
Magazine Capacity
13rd (40SW); 15rd 9mm
Trigger Pull
20 + 4/-2 (SA); 51 +/- 5 (DA)
HK P30L Features

17+1 capacity

4.45" cold hammer-forged barrel

Polygonal rifling

Interchangeable backstraps and side plates

Ambidextrous paddle magazine release and slide release

Reinforced polymer frame

DA/SA trigger
By The Numbers - HK P30L
Accuracy
Accuracy is solid, but the abysmal trigger is bound to hinder a good majority of shooters.
Reliability
The L models seem to require a short break-in period with some hotter ammo. After about 100 rounds, the gun ran flawlessly.
Customization
Accessories can be added on the rail and sights can be swapped. There isn't too much else here.
Ergonomics
This is where the gun shines. Ergonomics are excellent and ambidextrous. The interchangeable side plates are a nice touch.
Overall
This gun is reliable and comfortable, but is held back by a short break-in period and a terrible trigger.
Hands-On Reviews & Related Post
HK P30L Variations & Comparables
HK P30L Upgrades & Accessories
final verdict
"The HK P30L has the basis to be a great gun but, unfortunately, falls short. Ergonomics are off-the-chart excellent, and the fully ambidextrous controls make the gun easily adaptable for various hand sizes and shooter preferences. However, the P30L has one of the worst DA/SA triggers I have ever felt. The DA pull is exceedingly heavy, the trigger breaks too far to the rear, and the reset is very long. Additionally, my gun did not want to cycle 115 gr 9mm right out of the box. About 100 rounds of 124 gr NATO spec ammo fixed this, but it was still disappointing. After that short break-in period, I was left with an extremely reliable and comfortable firearm. A good trigger job definitely puts this gun in much better contention with its peers." – Wyatt Sloan
Community reviews
There are no reviews for this product yet.
Add your own rating and help other Pew Pew users pick the right guns