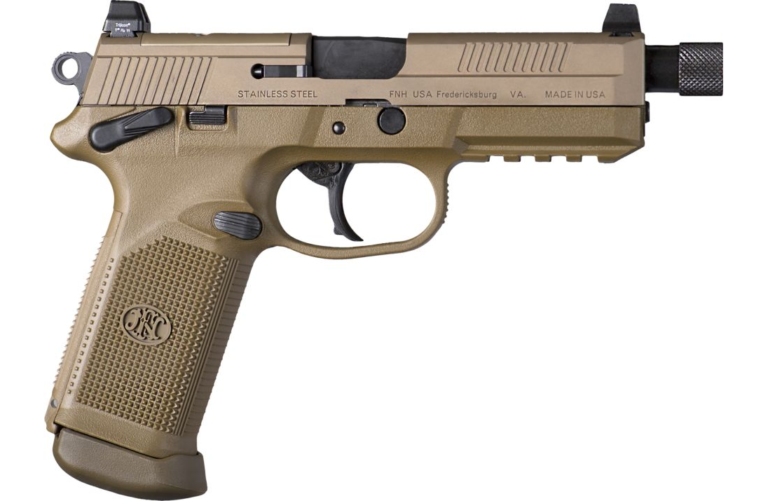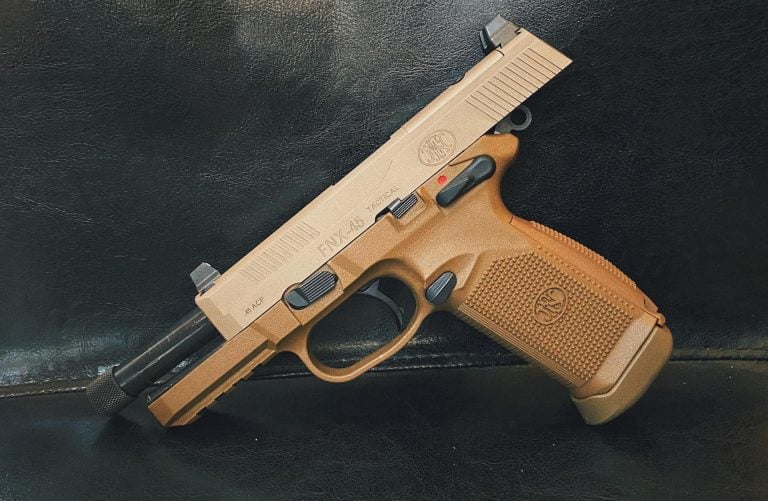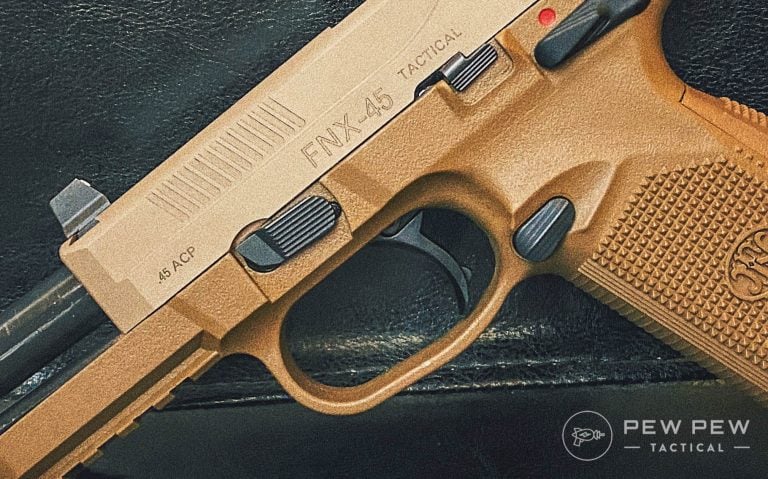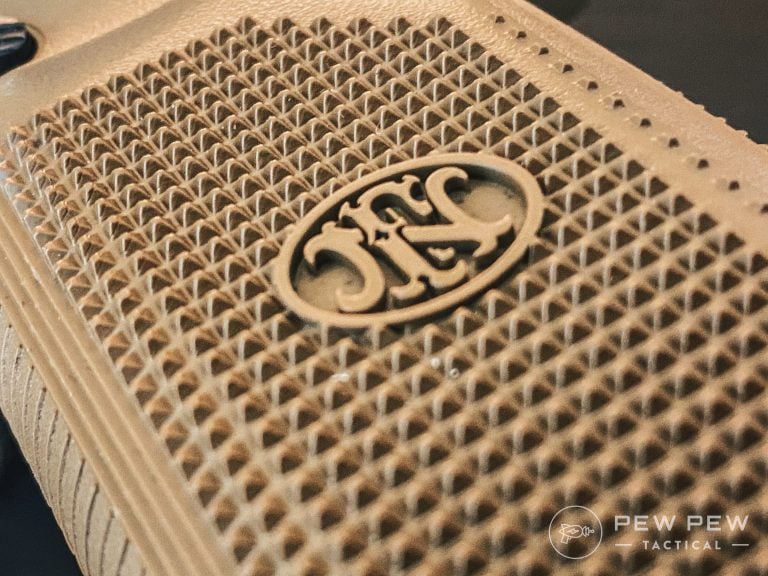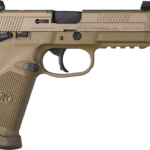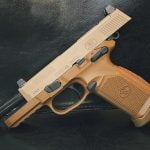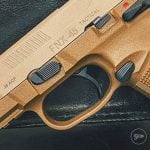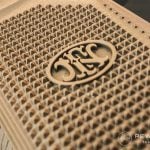 Aggressive grip texture

Threaded barrel ready for a suppressor

Red dot capable
Long and heavy trigger pull

Lack of aftermarket support

Hefty, only really suitable for duty, home defense, or range use
Editor's Note:
The FNX 45T is admittedly a pretty niche gun. It really only makes sense if you plan on-duty use or range fun. Other than that, it's too large to conceal for most and not the best suited for competition. Long story short, it's duty-sized and heavy weighing in at 33 ounces unloaded. It features a stainless-steel slide assembly and measures 8.6-inches in total length! Furthermore, it stands 6.5-inches tall with a width of 1.5-inches.  "The FNX 45 Tactical was built for duty, and it excels in just that. Whether suppressed or unsuppressed, it shoots like a 9mm with all the cool factor of .45 ACP in just as many rounds. It's completely modern by 2021 standards, making it all the more impressive when considering it launched in 2012. If you're looking for a full-size, heavy gun that you can run a red dot and suppressor with all in .45 ACP…this is a decent option." – Justin Chang
Read full review
FNX-45 Tactical For Sale - Compare Prices
FNX-45 Tactical Specs
Action
Double/Single Action / Semi-Auto
Magazine Included
2 x 15-Round
Front Sight
Extra Tall Fixed Night Sight
Rear Sight
Extra Tall Fixed Night Sight
Overall Length
7.9in / 8.6in
FNX-45 Tactical Features

Threaded barrel

Optics compatible

Suppressor height sights

.45 ACP
By The Numbers - FNX-45 Tactical
Accuracy
Accuracy on this is fair. In my opinion, with a finely tuned trigger, this beast could be worlds more accurate. It gets the job done, though, and does so well.
Reliability
As you might imagine, a purpose-built duty gun holds up well over time.
Customization
Not much if anything made for this gun.
Ergonomics
It is what it is. No sugar coating, the FNX 45 Tactical doesn't have the best ergos.
Overall
Hands-On Reviews & Related Post
final verdict
"Although it comes out the box ready to go, there isn't much in regard to customization — you must search far and wide. After weeks of searching, I was only able to locate slide cuts and a custom trigger job. That said, it's an amazing accessory host. From flashlights to red dot sights to suppressors, the FNX 45 Tactical accommodates it all. The FNX 45 Tactical is like a good soldier…if you can get past the long/heavy trigger and weird ergos." – Justin Chang
Community reviews
There are no reviews for this product yet.
Add your own rating and help other Pew Pew users pick the right guns