It's been a while since we've done a historical dive on a gun, but we're back at it, bringing you what's essentially a dollar store version of Forgotten Weapons content.
While there's not much left that hasn't already been said about the plucky M1 Carbine, we were lucky enough to get our hands on two slightly different variants for comparison purposes.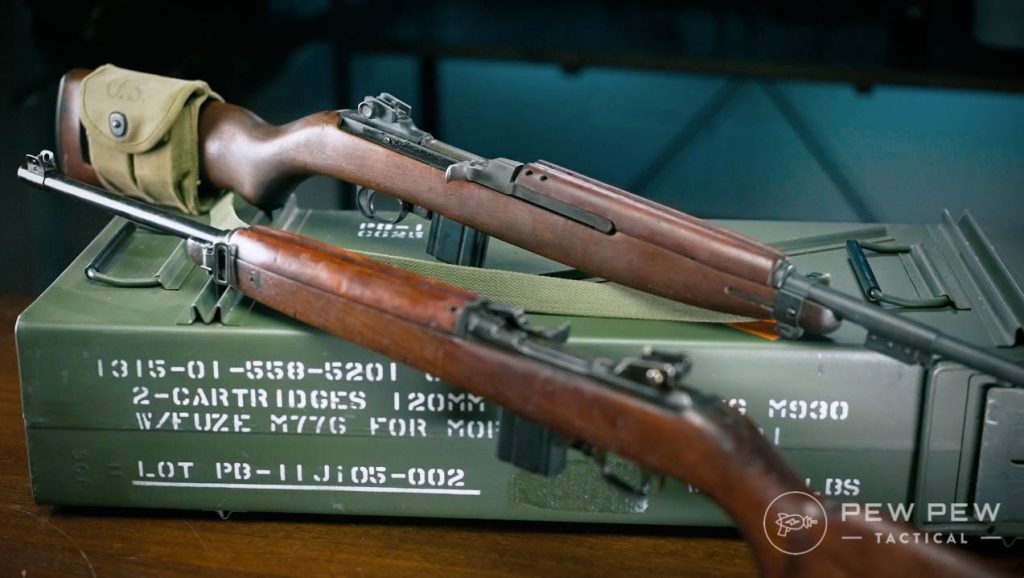 Considering it saw service with American troops up through Vietnam, it's got a lot of history behind it, so let's not waste any time and jump into the M1 Carbine.
Check out the video below if you want to skip the words and see this duo throw lead downrange.
As always, head over to Pew Pew Tactical on YouTube for more guns and gear.
Table of Contents
Loading...
Design History
Before WWII, the U.S. realized a lighter support weapon might actually be pretty useful for soldiers operating other equipment.
While the West watched the evolution of German blitzkrieg tactics overseas, it was decided that support troops should be armed with something stronger than a handgun…but lighter than a full rifle.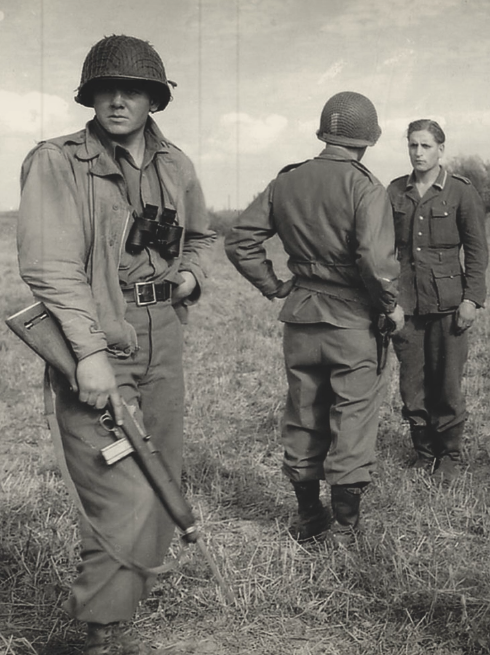 In 1938, the Army's Chief of Infantry requested that the Ordnance Dept. develop a light rifle.
This led Winchester to develop the .30 carbine cartridge for the project — essentially a rimless version of the somewhat antiquated .32 Winchester self-loading cartridge.
It's worth noting that Winchester initially decided against participating in the light rifle trials since they were focused on developing a rifle to unseat the M1 Garand as America's standard-issue infantry rifle.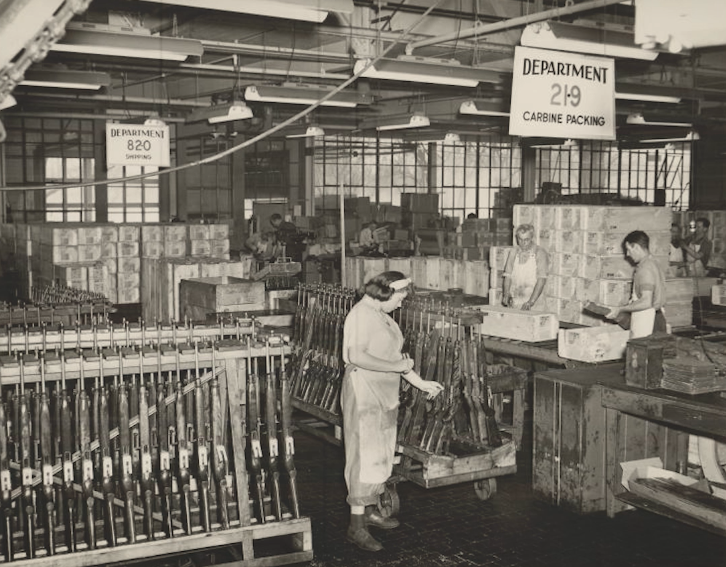 While certainly not anywhere near as powerful as a full-sized rifle cartridge, the 110-grain ball ammunition traveling at about 2,000 feet-per-second out of an 18-inch barrel was found to outrange .45 ACP significantly.
All the while, it retained modest stopping power at longer distances than one would be able to achieve out of a handgun — exactly the specifications of the project.
Winchester hired David Marshall "Carbine" Williams in May 1939 to help with the project.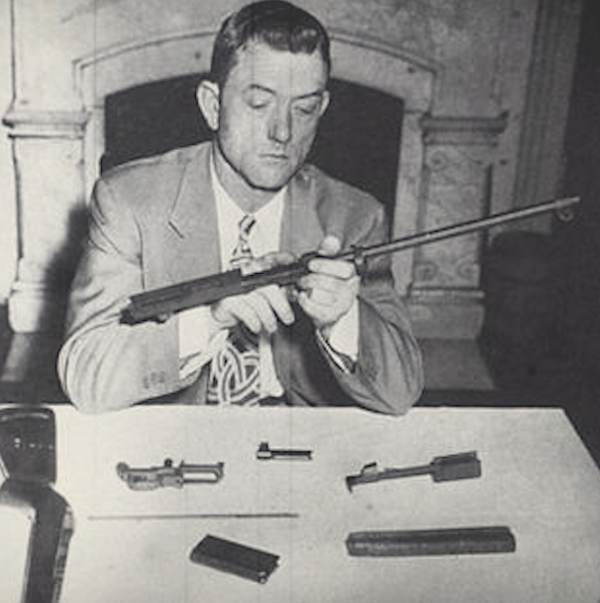 He had designed a short-stroke gas piston while doing time in a North Carolina minimum security prison after shooting one of the cops that had busted his bootlegging operation in the 20s.
He unsuccessfully pleaded insanity, then ultimately had his sentence commuted after showing aptitude with firearms development and maintenance in the prison's machine shop.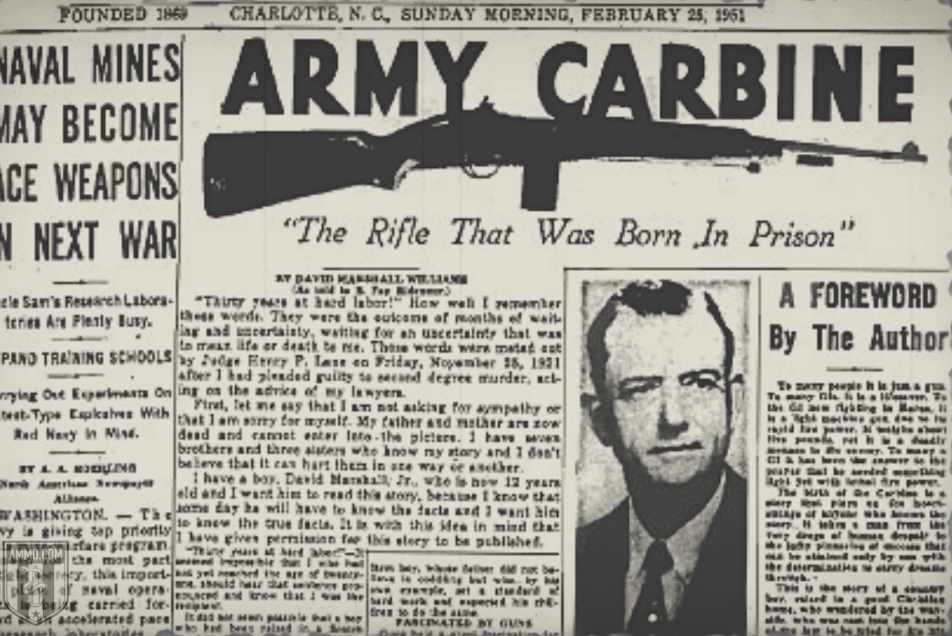 When it became apparent that Williams' G30 designs wouldn't replace the M1 Garand, Winchester decided to participate in the light rifle trials — considering the G30R weighed in at just 7.5 pounds.
Winchester was able to produce a working prototype of the light rifle in about two weeks.
Although the only unique component invented by Williams is the gun's short-stroke gas piston, you've probably already realized that a man named "Carbine" Williams wound up with credit for the M1 Carbine's invention.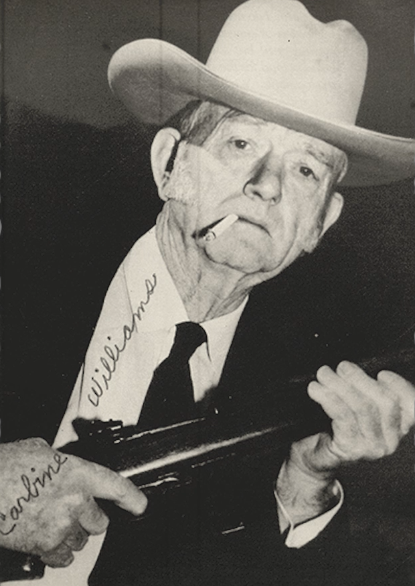 Produced by the military for various manufacturers from July 1942 to August 1945, about 6 million were produced overall – not including the commercial production models, which continue today.
1439
at Guns.com
Prices accurate at time of writing
Prices accurate at time of writing
M1 Carbine Design
Running through the specs, the first M1 Carbine weighed in at 5.2-pounds unloaded and 5.8-pounds loaded with a sling attached.
It featured an overall length of 35.6-inches with an 18-inch barrel.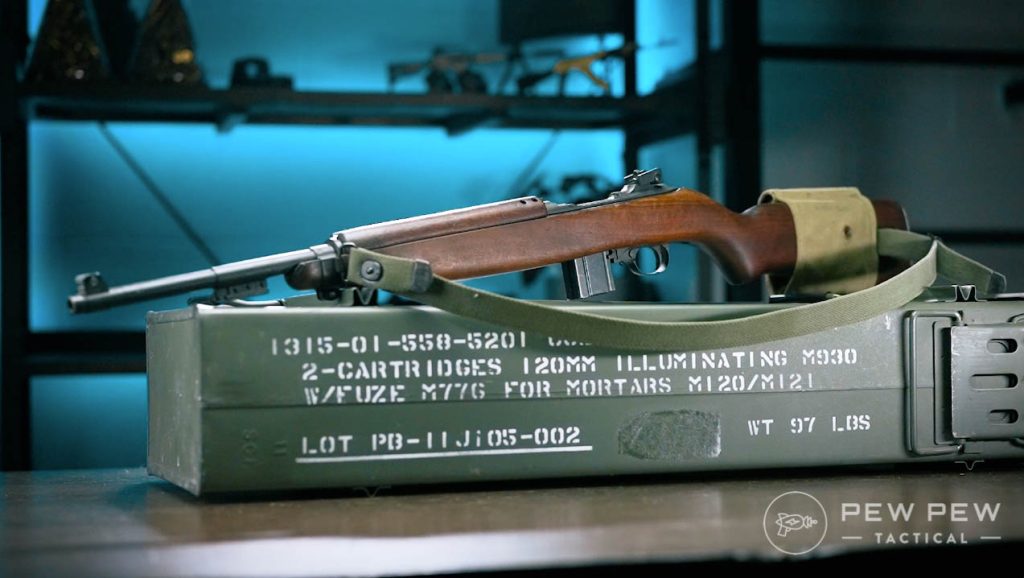 The M1 Carbine entered service with simple flip sights, set for 150 and 300 yards. It was replaced in 1944 with sliding ramp sights that could be adjusted for windage.
Max effective range on the M1 Carbine came in around 300 yards, but it sees a significant drop after 200 yards. So, practical effective range sits at between 150 to 200 yards.
Originally, it was issued with a 15-round box magazine and did not come with a bayonet lug. But bayonet lugs were approved in 1945, though few made it into war.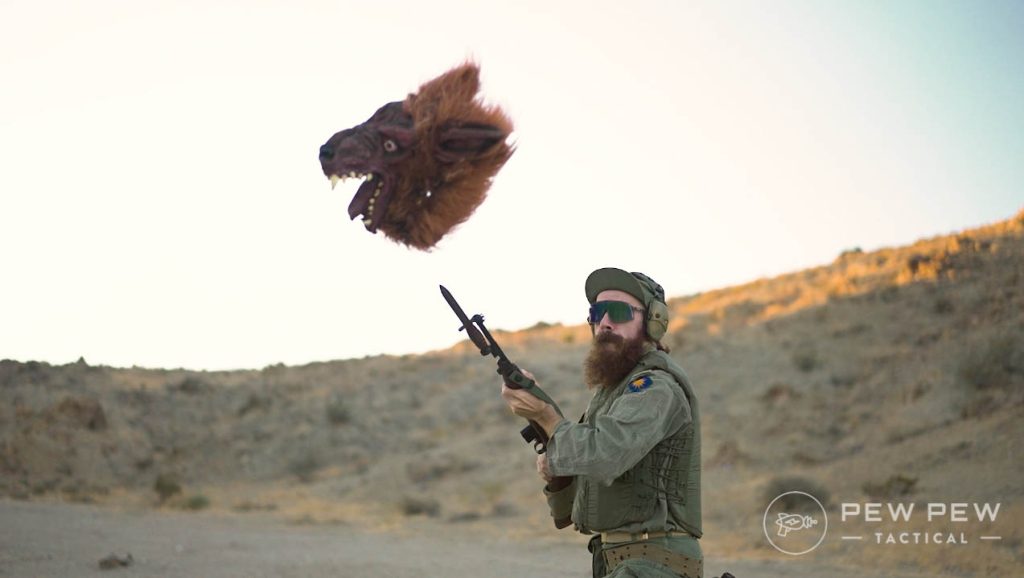 A select-fire M2 Carbine variant came late in WWII, and after the war, 30 round mags became standard in both the M1 and M2 Carbine models.
A big difference between some M1 Carbines, including the two we tested, centers on the mag release. The original M1 Carbine featured a push-button safety and push-button mag release.
You can probably see where I'm going with this…
These two were often mistaken for one another in combat, causing the mag to be dropped instead of the safety being on/off.
Later model Carbines got an upgrade with a lever style safety to clear up confusion.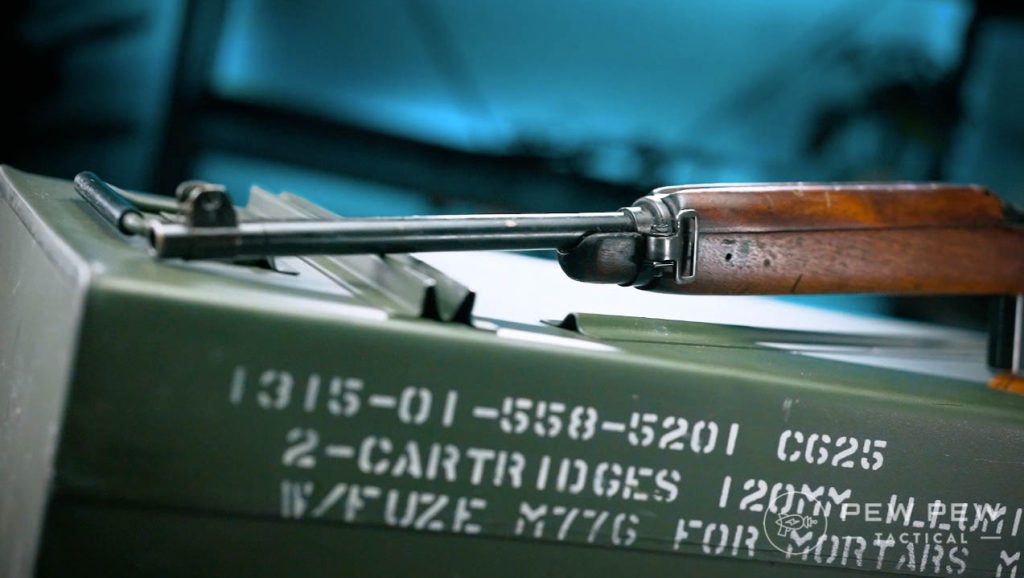 The M1 Carbine's lighter build landed it in the hands of those who normally would use an SMG – officers, paratroopers, NCOs, etc.
It received high praise for its size and weight, but complaints regarding stopping power against fully clothed enemies piled up. Eventually, the M1 Carbine was phased out for the M16.
At the Range
While .30 carbine might have a lasting reputation as being a bit underpowered, there's a surprising amount of felt recoil from this little hitter.
It's certainly more than a modern 9mm AR…but that's to be expected considering the total lack of a muzzle device.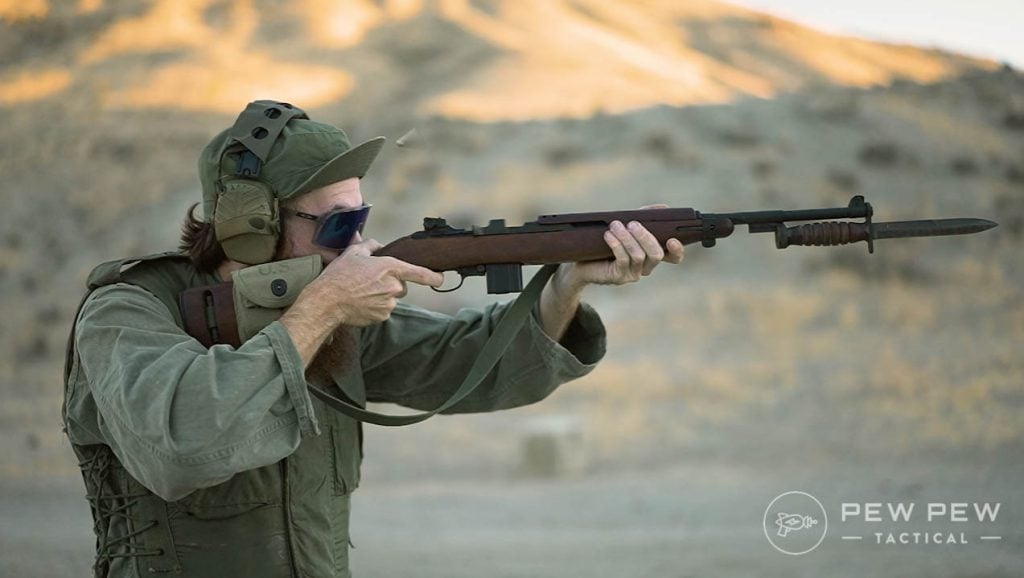 That said, once you get a feel for running the M1 carbine, it becomes easy to imagine why the gun was popular with the men it was issued to.
For an antique and especially compared against its contemporaries, it's perhaps one of the most lightweight and maneuverable of the WWII-era guns I've had the pleasure of firing.
While the peep sights are certainly dated, and the concept of engaging anything at 200-yards feels optimistic at best, the gun does point quite intuitively when firing from the hip.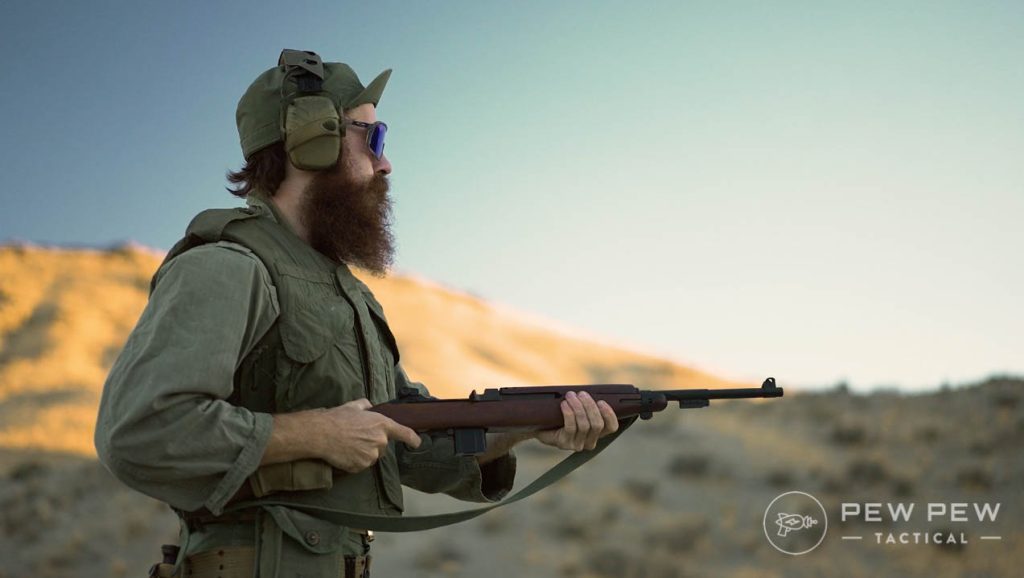 I surprised myself nailing a 50-yard shot on steel with my first round from the hip.
Is that luck, skill, or the gun, you ask? Yes.
By far, one of the strangest parts of the manual of arms for the M1 carbine for me was its magazine release.
But that probably has more to do with my brain wanting it to have the same forward-moving lever that an M14 does.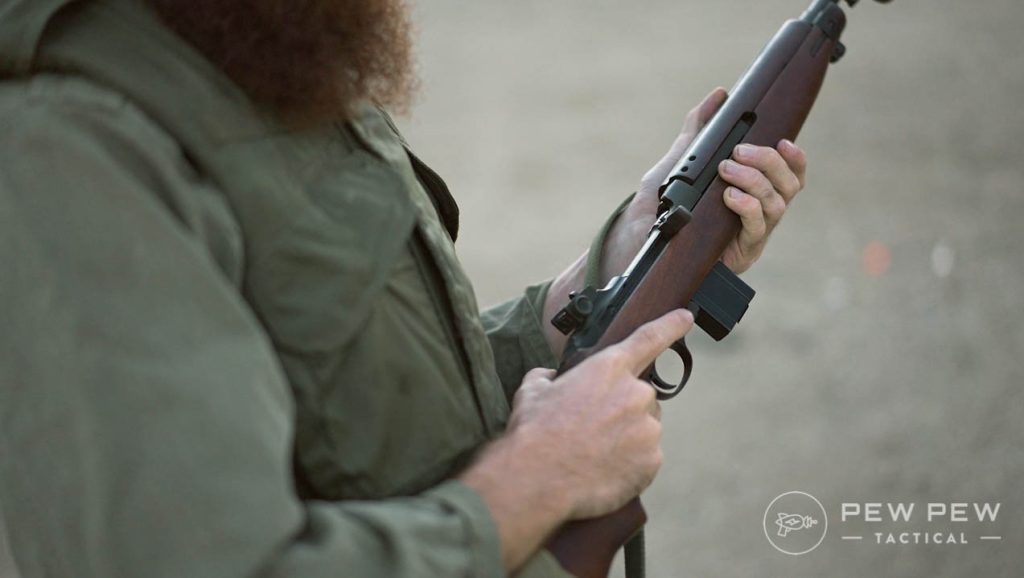 The fact that it's located on the right side of the receiver just forward of the trigger feels bizarre. But it works okay once you've stopped reaching for a paddle that isn't there.
Given that the platform is similar operations-wise to both the M1 Garand and M14, if you're not careful after a few mags, you're likely going to realize just how hot that op rod can get… potentially pinching your fingers in the process.
Ask me how I know…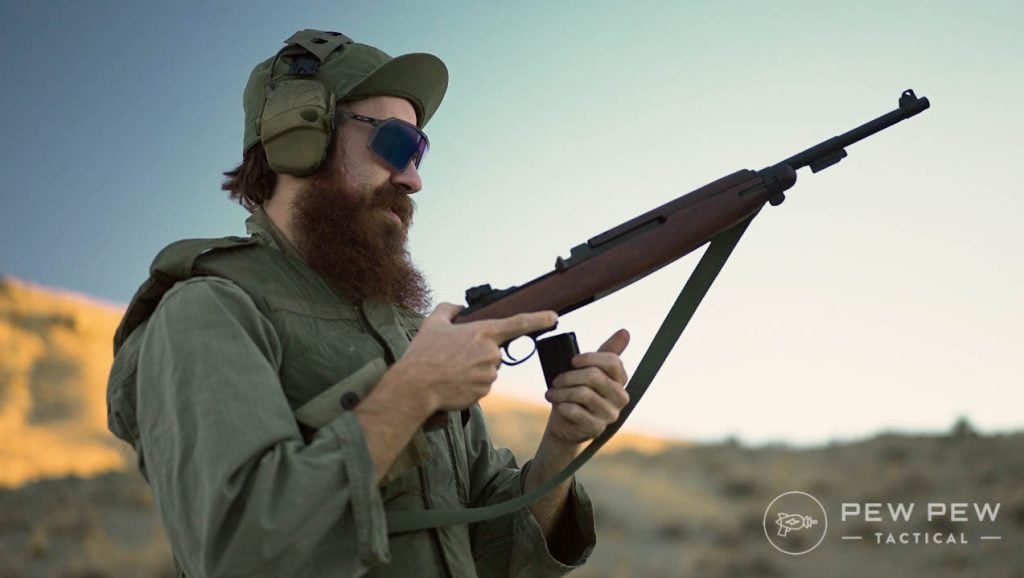 Given the fact the M1 carbine is still readily available in both legitimate military surplus and civilian reproduction formats, it's definitely a fun little gun to run, especially if you have a penchant for the past.
By the Numbers
Reliability: 3.5/5
The M1 Carbine's stopping power was a point of contention for some soldiers on the field — especially when cold weather wear was introduced. But for a fun range plinker, it doesn't disappoint.
Ergonomics: 3.5/5
The push-button mag release and safety take some getting used to. You're going to inadvertently drop the mag a few times before you get the hang of it. Just accept that.
Accuracy: 4/5
Those peep sights aren't very modern but hip firing wasn't as disappointing as I figured it might be.
Value: 4/5
You can usually find these at a reasonable price — especially commercial variants.
1439
at Guns.com
Prices accurate at time of writing
Prices accurate at time of writing
Overall: 4/5
It's a fun bit of history that is worth the investment if you're a history lover or just a plinker who appreciates a little history behind what they shoot.
Conclusion
There's plenty of fun to be had with an M1 Carbine.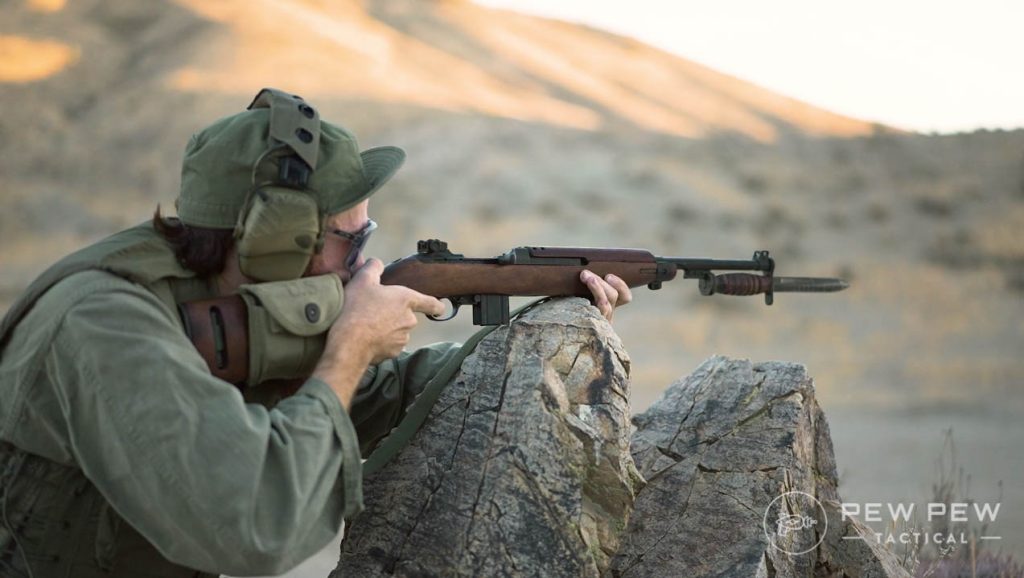 Whether you're a full-on history buff or just someone who wants a plinker with some history behind it…the M1 Carbine offers a little something for everybody.
Again, check out my full video review to see the M1 Carbine and me in some cool war cosplay.
What do you think of the M1 Carbine? Let us know in the comments below. Want to nerd out on some other historical guns? Check out our reviews on the Hakim & Rasheed as well as a Swiss Luger.