For two days on a recent weekend, Steven Hann stood under a hot Southern California sun learning to draw his new Glock 17 from a holster, clear malfunctions and shoot while on the move.
A tale almost as old as firearms themselves.
The 41-year-old businessman and his wife Michelle were among 80 students — more than double the usual number — who showed up for the class at Firearms Training Associates in Corona, California.
Hann is also representative of a surge of students who are flocking to firearms schools to acquire or brush up on shooting skills in the wake of current events.
Students across the nation say that lockdowns, violent demonstrations, and looting, coupled with a loss of faith in local police departments have eroded their sense of safety.
Hann, worried that looting may continue and even get worse, asserted that he was prepared to "stay home and stand sentry to make sure nobody gets in."
Although there is no official count of the number of people taking firearms classes nationwide, interviews with executives and training coordinators at several well-established schools suggest that demand has risen in step with gun sales during the past three to four months.
The avalanche of signups for introductory, intermediate, and concealed-carry classes has forced schools to add new classes to their schedules and call in additional instructors.
Online training that allows shooters to learn while in lockdown also has soared, primarily due to the ease of access while maintaining COVID restrictions.
Chris Sajnog, the retired Navy SEAL who developed the elite unit's sniper training curriculum, said in an email that sales of his web-based courses and workbook, The New Rules for Marksmanship, have jumped about 20 percent in the recent months.
Pew Pew Tactical, a firearms blog, has seen a 260 percent increase in signups for its online tactical handgun course, with much of the traffic coming from searches for beginner topics.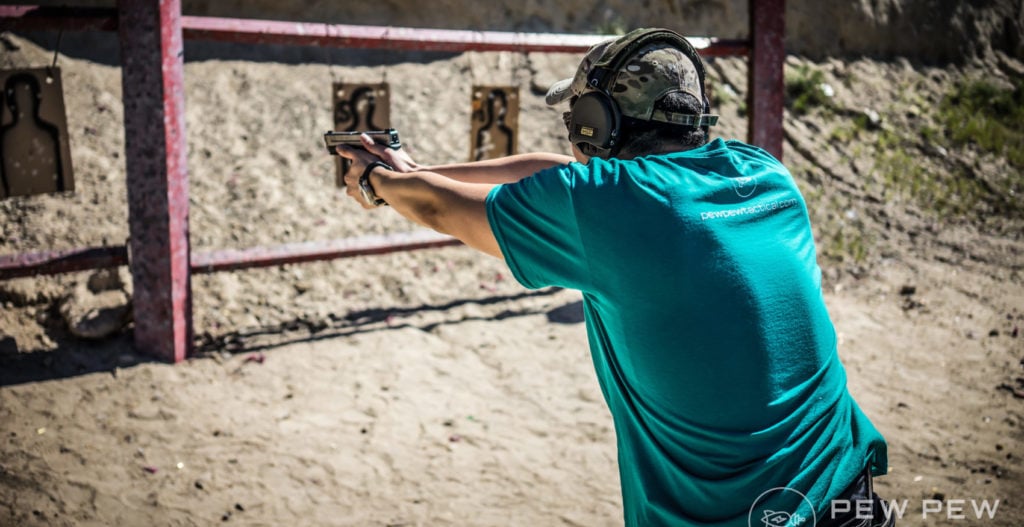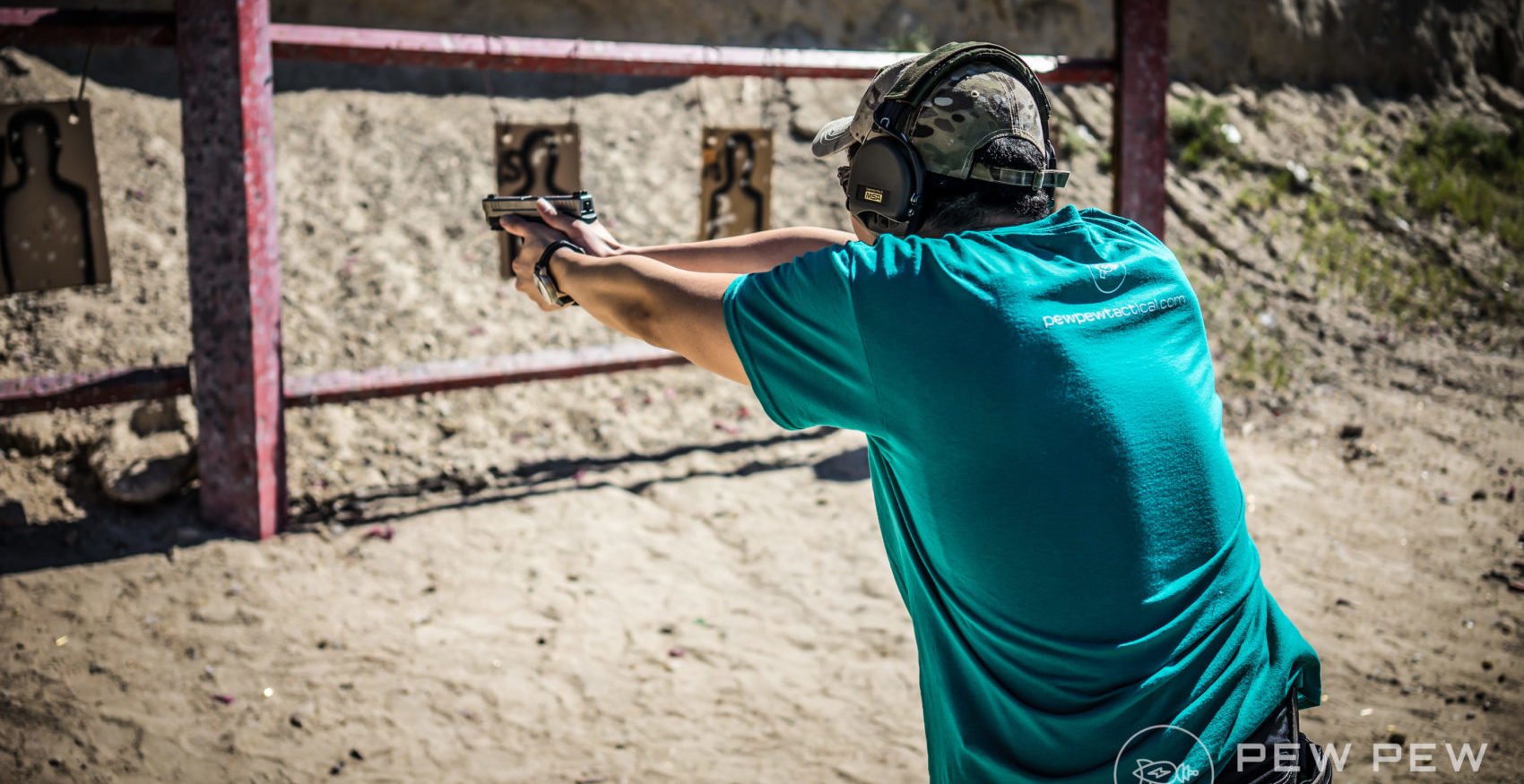 "Online courses are especially valuable for shooters who can't get to a range, or are reluctant to go out, because of concerns about Covid-19", Sajnog said.
"I've always believed the best place to learn to shoot is at home," Sajnog continued. "My memberships and courses have always focused on learning at home and my new workbook, The New Rules of Marksmanship, gives new shooters a step-by-step guide to learning with or without social isolation."
While some states closed ranges as part of the Covid-19 lockdown, others designated them essential businesses, allowing classes to continue.
Blue-chip schools including Sig Sauer Academy in Epping, New Hampshire, and Gunsite, in Paulden, Arizona, also have had to make adjustments to handle burgeoning enrollments.
Local training, such as FTA in California, has seen more than 40 percent increase in enrollment.
"It's crucial that all these people who are buying firearms do need to get training, and they need to get good training," said Ken Campbell, chief executive officer at Gunsite.
After four record years, enrollment at Gunsite dropped off when people stopped traveling because of Covid-19.
Attendance rebounded in June as travel restrictions eased, despite the looming threat of the pandemic — a testament to people's desire for quality training.
Gunsite's enrollment pattern differs from many other schools because classes typically run for five consecutive days. For most students, that commitment requires more planning than a weekend class.
Now, Campbell said, people are signing up on shorter notice.
"I think it's a mixture of the riots and the crime people are seeing, and experiencing realizing that, gosh, in some places the government won't protect me."
As many have said before: when seconds count — the police are minutes away.
The increase coincides with a four-month surge in FBI background checks for gun purchases, including a 136 percent increase, or 2.2 million checks, during June, according to adjusted figures provided by the National Shooting Sports Foundation.
However, those figures don't equate to actual guns sold, that number is actually much higher due to the fact that a customer can buy several firearms on a single background check.
A representative from Palmetto State Armory said that they've seen a massive surge in first-time gun owners with most sales tending towards anything defense-related, including CCW handguns, home defense shotguns, and ammunition.
PSA also stated that anything AR-15 related, especially complete AR-15 rifles, had seen an incredible increase in sales.
A growing interest in buying guns and learning to use them appears to cut across age, race, gender, geography, and political perspective.
"We are seeing single moms, the elderly, and most surprising is middle age couples that have never seen the need to be armed," said GW Ayers III, chief operating officer at Rainier Arms Firearms Academy, the training unit of Wichita, Kansas-based Rainier Arms Group.
During the past five months, Rainier has added beginning firearms classes to handle demand, and has seen enrollment for CCW courses jump 50 percent, Ayers said.
Sig Sauer Academy's Chief Training Officer, Scott Reidy, has seen a similar trend as well.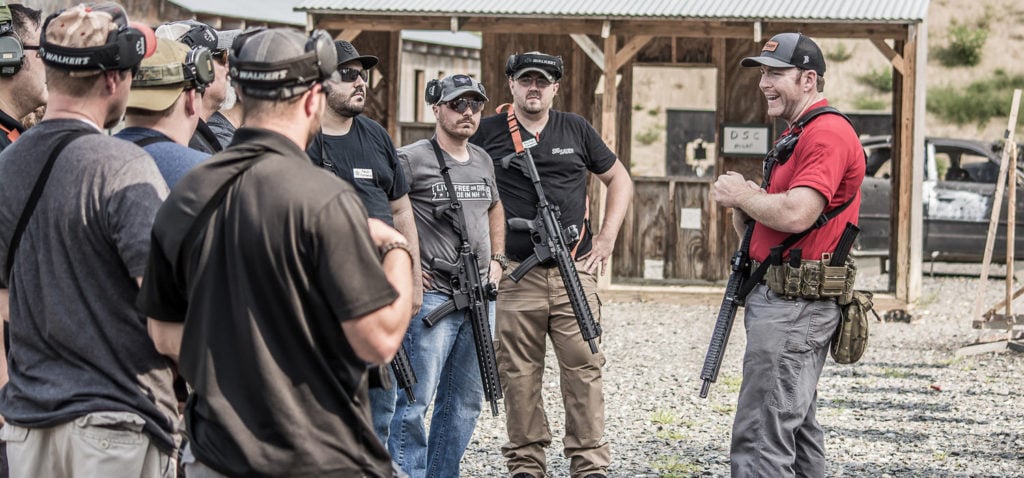 Reidy said, "We have seen more young couples in their 20s and 30s buying guns and taking classes for the first time. We have also seen an uptick in the number of women buying guns and taking classes for the first time."
Most impressively, Reidy says "The number one reason for these first-time gun buyers is home defense and personal protection."
The training surge reflects many Americans' growing concern about their personal safety.
"This is the first time in my life that I can say people are just scared," said Bill Murphy, a career law enforcement officer who taught at Gunsite Academy before founding Firearms Training Associates in Corona, California, in 1998.
(Disclosure: The author volunteers as an instructor at FTA and helped teach the class taken by the Hanns.)
Enrollment at Firearms Training Associates has increased 40 percent across a schedule of classes that range from beginning handgun to tactical courses such as live-fire entry, said Murphy.
Mr. Floyd's murder ignited an international backlash that has included protests as far as Europe and Africa. In the U.S. accusations of institutional racism were followed by calls to radically reorganize local police departments.
As the movement has gained support among local, state, and federal officials, especially in the light of an increase in police brutality even during peaceful protests, officers have become reluctant to intervene in any but the most serious calls for assistance.
For example, in Seattle, where protesters backed by armed guards maintained a barricaded "autonomous zone" that encompassed several blocks for nearly a month.
Just one state over in Portland, Oregon crime is dramatically down across all levels, but Portland PD reports a major spike in response times.
From the start of demonstrations on May 29 to June 29, the average response time for "high-priority" calls increased to 11.7 minutes compared to a 7.5 minute average for January 1 to May 28, 2020.
And violent crime has spiked in cities including New York, Chicago, and Minneapolis, further highlighting the shifting burden of protection away from the state and on to individual citizens.
"After the rioting and the looting started, that was it,'' said Cherie Hicks, a 48-year-old mother and yoga instructor from San Pedro, California.
Hicks, an experienced shooter who has pistol instructor and range safety officer certification, discussed her concerns after completing the same two-day class that the Hanns attended.
She plans to continue "amping up" her training.
For Steven Hann, who is new to handguns, the two days of instruction revealed how much he didn't know about the safe and responsible use of a pistol.
He plans to continue taking classes covering topics like concealed carry and how to respond if attacked while in an automobile.
Having paid attention during class, Hann said "Training in the heat, training in the cold, training in different scenarios, if you want to be a responsible concealed carrier, you need to train in all of those."
Hicks concurred but noted that while training is essential, the anxiety she and others feel because of the current uncertainties will remain.
Equating events of the past several months to a bad dream that isn't over, Hicks feels empowered by the additional firearms training.