Lights on firearms are all the rage, and it's easy to see why. They're getting slimmer, brighter, and offer the ability to easily identify targets.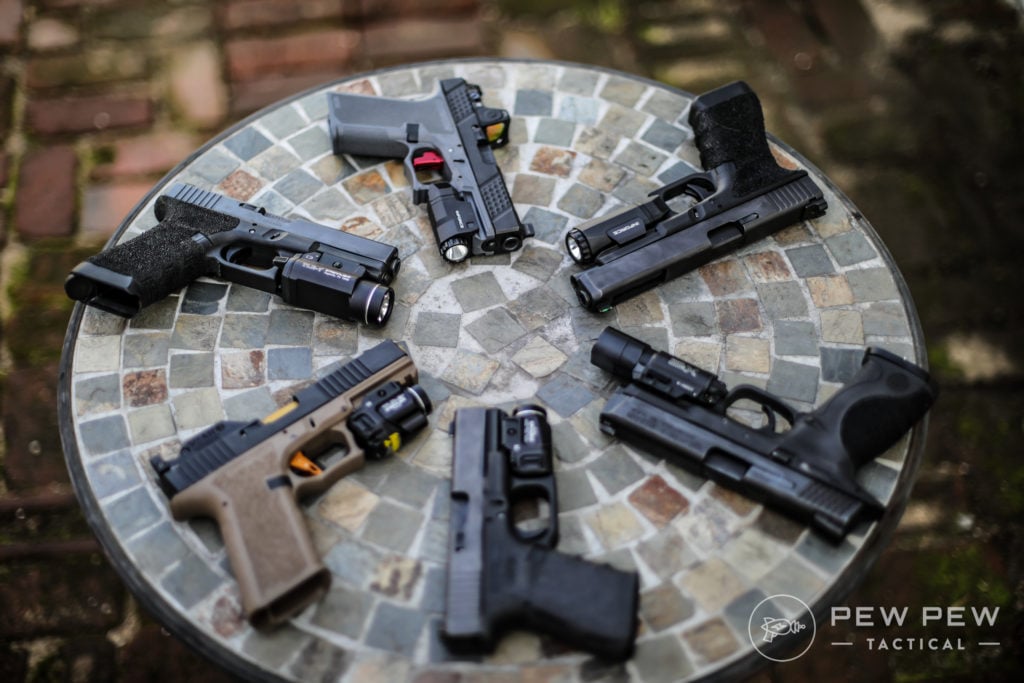 Olight is a company that burst onto the scene and made a huge splash within the industry. I've reviewed a few Olight products, and today, I'm diving in once more.
This time, I'm looking at the new Olight Baldr Mini.
129
at Olight
Prices accurate at time of writing
Prices accurate at time of writing
In this review, I will walk you through the specs, features, and pros/cons to help you decide if the Bladr Mini is for you.
So keep reading!
Table of Contents
Loading...
Specs & Features
| | |
| --- | --- |
| Beam Distance | 426 ft |
| Max Lumens | 600 lumens |
| Charge Type | Magnetic Charge |
| Candela | 4,225 |
| Waterproof | IPX4 |
| Weight | 3.07 oz. |
| Length | 2.24 in. |
| Head Diameter | 1.29 in. |
| What's included? | BALDR Mini (battery built-in) x 1; Picatinny (MIL-STD-1913) Rail Mount Adapter x 1; HM2.5*4.5 Socket Cap Screw x 2; MCC (Magnetic Charging Cable) Special Edition x 1; H1.5 Allen Wrench x 1; Oval Point Set Screw x 1; Cone Point Set Screw x 1 |
| MSRP | $129.95 |
Source: Olight
As the name Mini implies, this light is quite small and aimed (pun intended) at the small gun market.
Firearms like the Hellcat, Glock 48/43X MOS, and quite a few more come with this little single slot rail, and not a whole lot of options.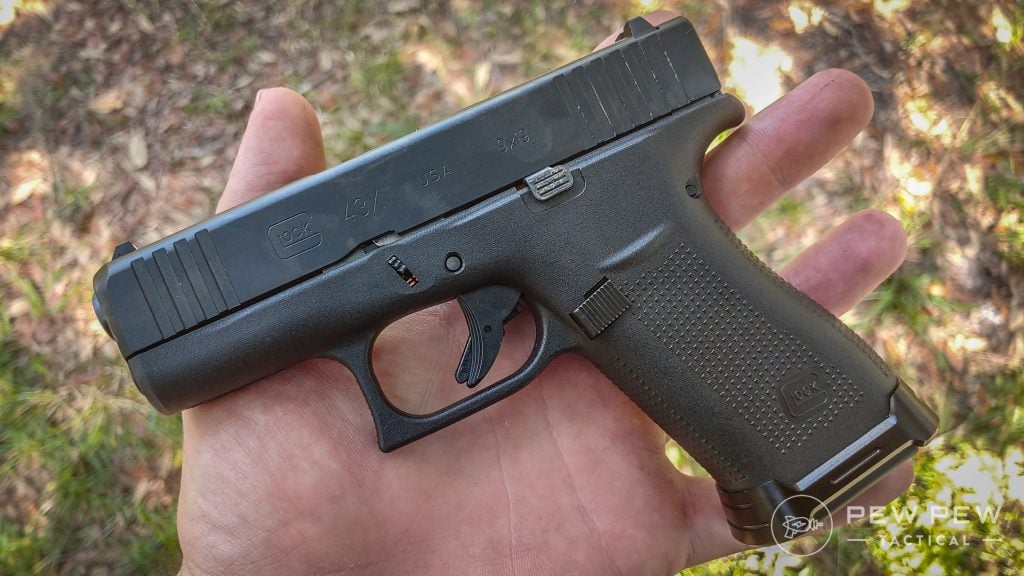 Well, the Olight Baldr Mini wants to purchase your rail estate.
This little light is only 2.24 inches long, 1.29 inches wide, and 1.41 inches tall — weighing 3.07 ounces, so it's not scale tipping either.
A lot of folks are likely familiar with the Valkyrie Mini and might wonder how the Baldr differs.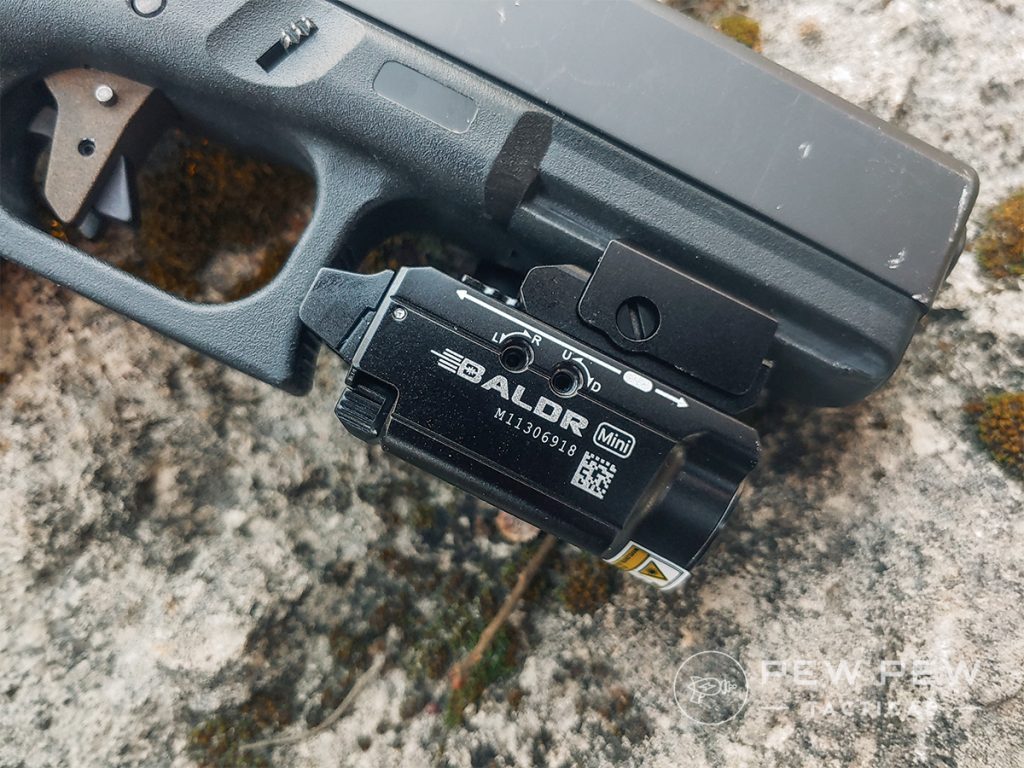 They both earned Nordic names, and feature the same odd, short, squat look. The difference comes down to the fact that the Baldr comes with a green laser built into the light.
This combination device offers you both a white light and green aiming laser. The Baldr Mini packs three modes — light only, laser only, and light and laser.
A small sliding switch allows you to pick and choose which mode you want for the situation at hand.
Show Me the Power
Off the bat, the numbers look good at 600 lumens — that isn't bad for a teeny tiny weapon light, right? Not at all.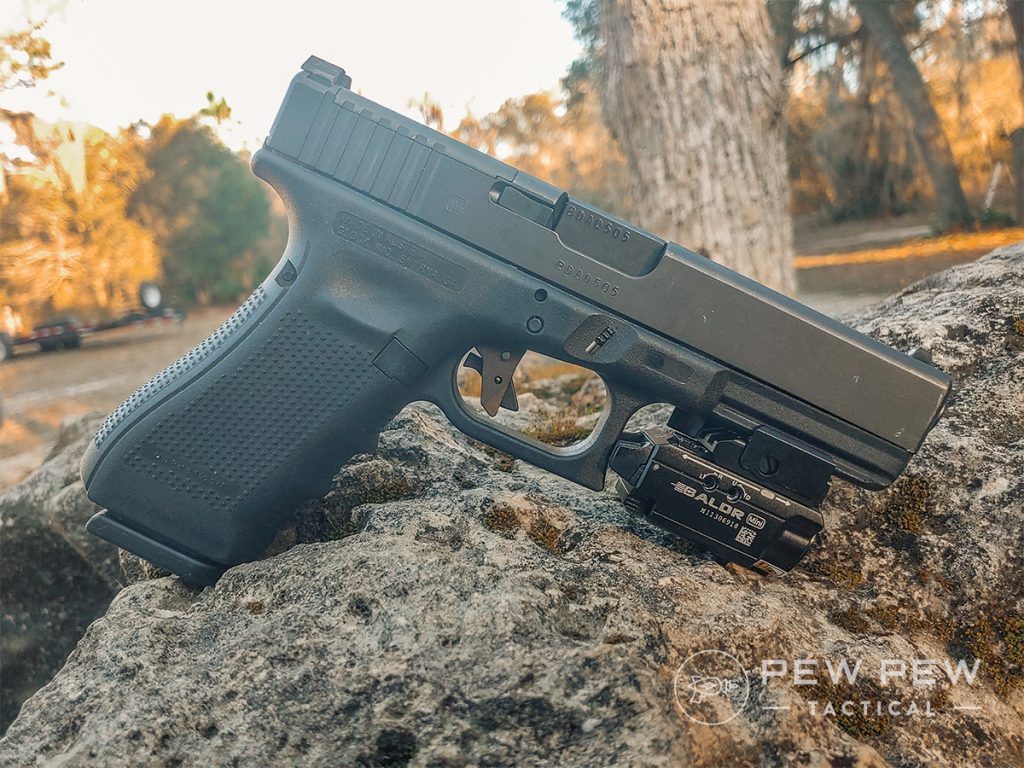 A light this size would have trouble squeezing out anything more than that.
Worth mentioning that it's 600 lumens at peak intensity, which is a pretty standard way to measure light output.
But, the problem is that peak intensity for Olight is such a short window that it hardly seems fair to label this a 600 lumen light.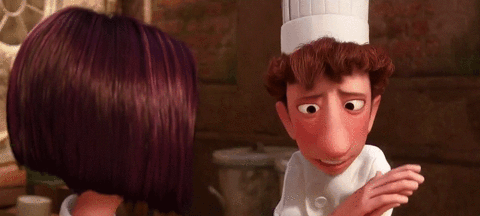 It's only 600 lumens for what seems like 15 seconds. By the time the light has been on for a minute, it's stepped down about 100 lumens.
I've only ever used a weapon light in a tactical situation once, and I had to leave it on for way longer than a minute. Although to be fair, a military situation is different from a concealed carry situation.
Run Time & Parasitic Drain
Run time varies based on the use of laser and light.
Without the laser on, the light with last for 40 minutes. With the laser and light, it's cut down to 30 minutes.
With just the laser, the thing seems to last for hours, and Olight doesn't list an official runtime.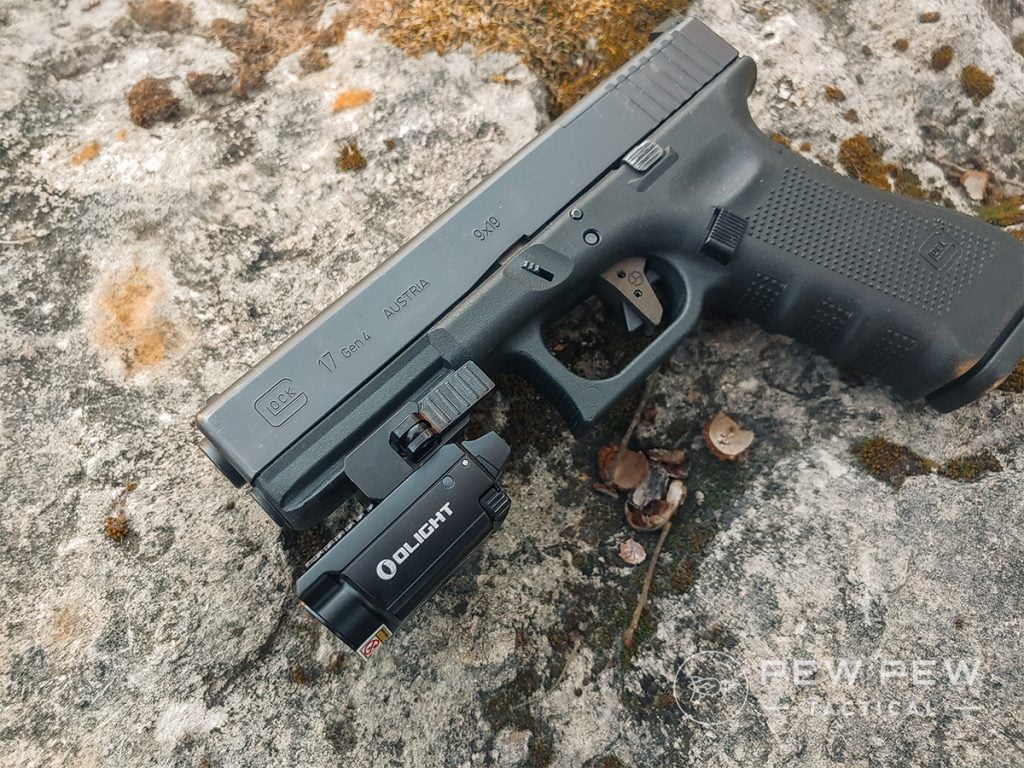 I fully charged the light and tested the battery run times. I popped it on, set my phone to stopwatch, and left it on my desk.
Olight's stated times were accurate, and the light lasted 45 minutes and 15 seconds with just the white light on.
Now, let's talk parasitic drain…
The Baldr Mini suffers from it. This light seems to die without use in just a few days. I'd almost advise you to plug it in when you plug your phone in at night.
Its magnetic charger attaches to the bottom and powers it via a USB-compatible charger.
Range
The beam is a cool white light that definitely provides more spill than throw. Its peak candela is only 4,225.
This means it's not a long-range light. The beam distance, according to Olight, is 426 feet.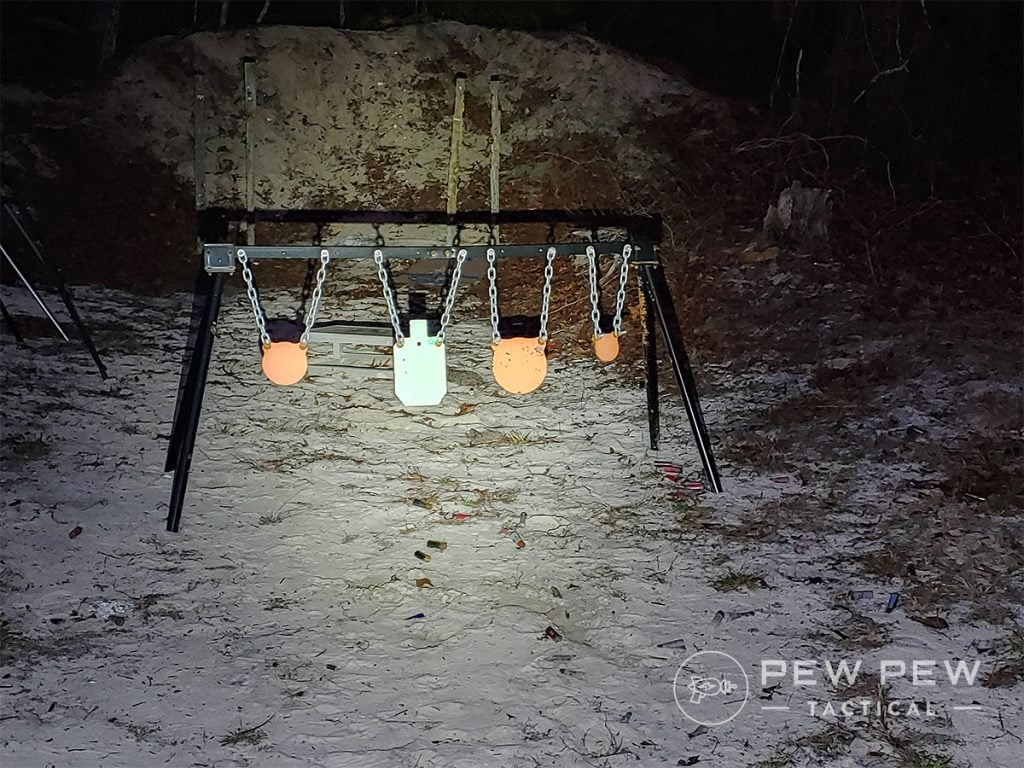 Light manufacturers are a lot like radio comms manufacturers. They post the max range possible, even if the light or radio signal isn't useable at the range.
At 25 yards on a very dark night, the Baldr Mini is capable of target identification. If you introduce a photonic barrier or expand the range, it's not capable of identifying a threat.
Indoors, it fills a room with light. For home defense, it's plenty of light.
For external use, you might find it lacking in an urban environment with a variety of light sources around you.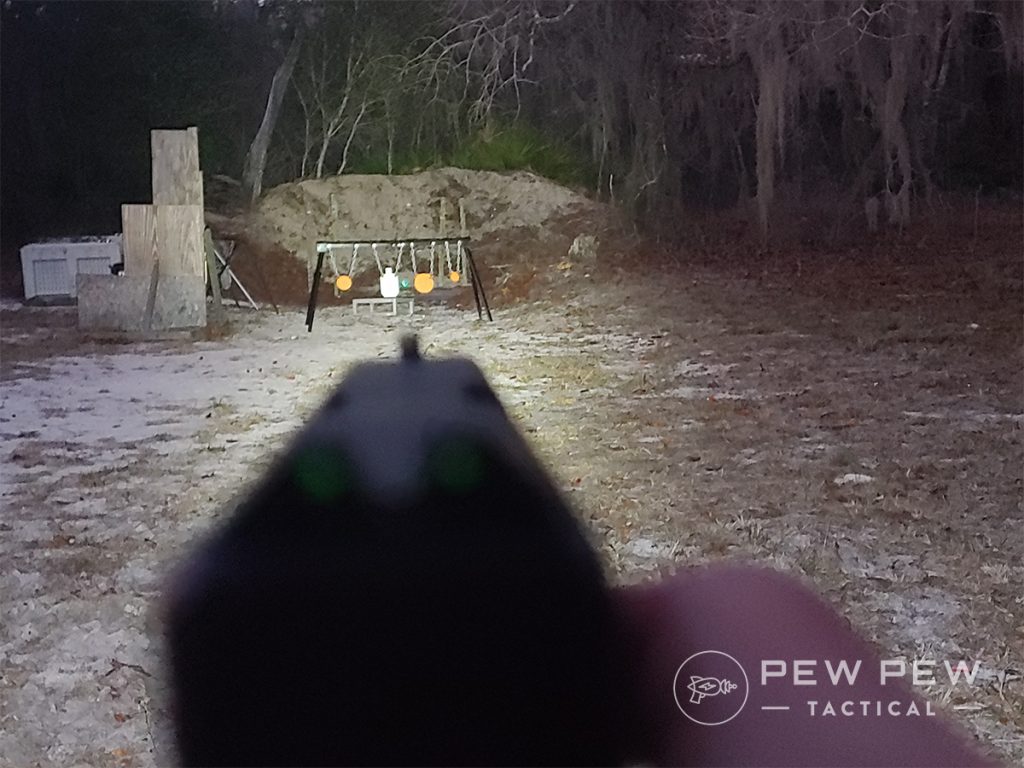 The candela and rapidly declining lumens won't give you a ton of potential and power to overcome those external light sources.
Ergonomics & Aiming
The green laser is quite bright and packs a punch indoors and in low light.
It's easy to see and does well in everything but direct sunlight. At night, I can shine it 50 yards and see it against a berm.
Turn the sun to high noon, and after about 10 feet, I'm struggling to find the dot. But that's on par with every other civilian handgun laser on the market.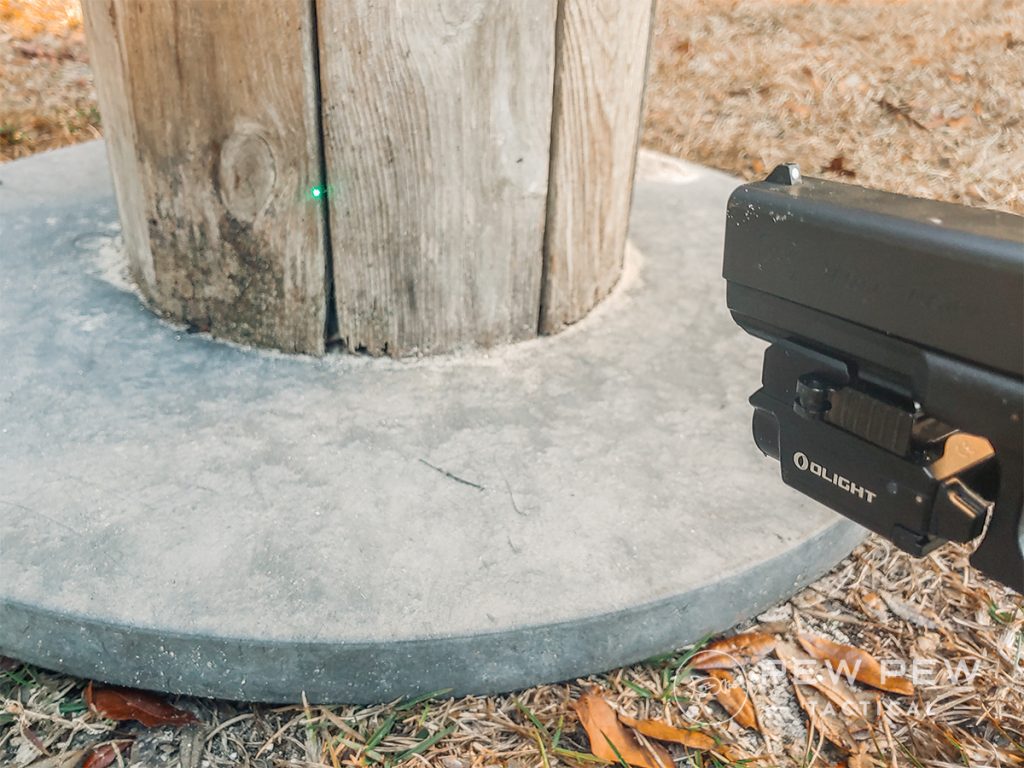 I actually had a blast aiming with the laser and hitting targets. Firing from the hip like a 1960s cowboy is never not fun — especially when you're dinging the target, and that target is a steel gong.
Zeroing the laser is accomplished via a mini Allen key and done on the side of the light.
The controls are ambidextrous and are made from two big switches sticking out the pack. They are simple, easy to reach, and effective. You can easily hit the switch and go.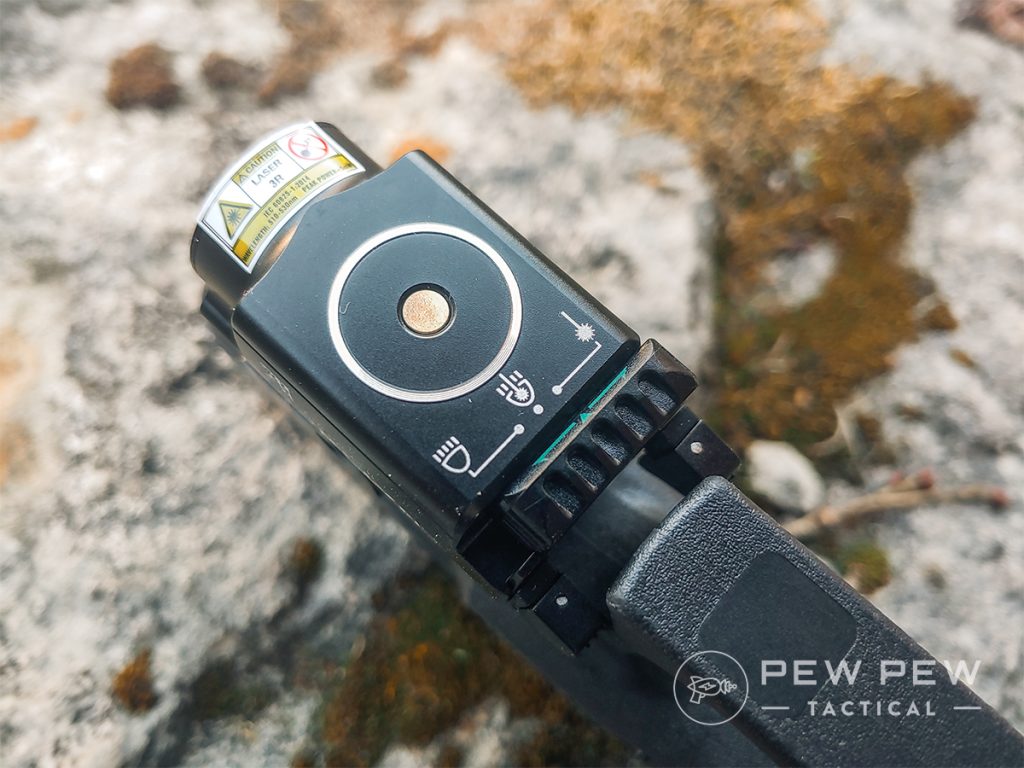 One of the neat features of the Baldr Mini is the mount.
The QD mount allows the light to slide backward and forward. This way, you can have it flush with the barrel or pushed rearward for either control access or whatever.
I love QD mounts on weapon lights, but why a QD lever on a light made for subcompact carry guns?
A Hellcat is an inch wide unless you add the Baldr Mini and the massive mount. Now it's 1.29 inches wide, which is the same width as a full-sized handgun.
Durability Testing
Let's hit the street running and gunning.
The first step to using a weapon-mounted light is to see how well it works on a weapon. I tossed it on a Glock 17 Gen 4 MOS.
The first thing I looked for was a flicker. Did the light flicker on and off when exposed to recoil as I fired the gun?
I used a selfie camera on my phone to examine the light as I banged away. I did not observe any flickering between shots or during shots.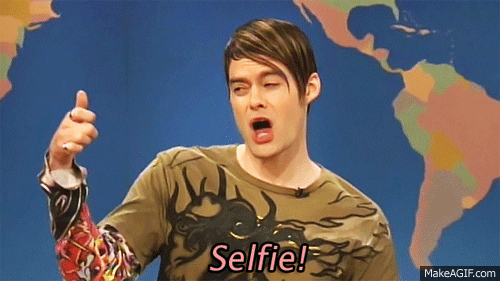 Next, I kept an eye on the laser's zero and I didn't observe any loss of zero through normal use.
Just for fun, I tossed the Baldr Mini on a shotgun. Specifically, the SRM 1216 semi-auto shotgun. I wanted to see if the recoil from a 12-gauge would give it a little shake-up and flicker.
Surprisingly, the Baldr Mini seemed to stand up just fine to the shotgun.
Next, Olight proclaims that the Baldr Mini is IPX4 rated. This means it can be splashed with water from every direction but cannot be submerged.
That sounded odd, so I looked up the PL Mini 2 Valkyrie and its IPX6 rated. That's an odd step down in waterproofness.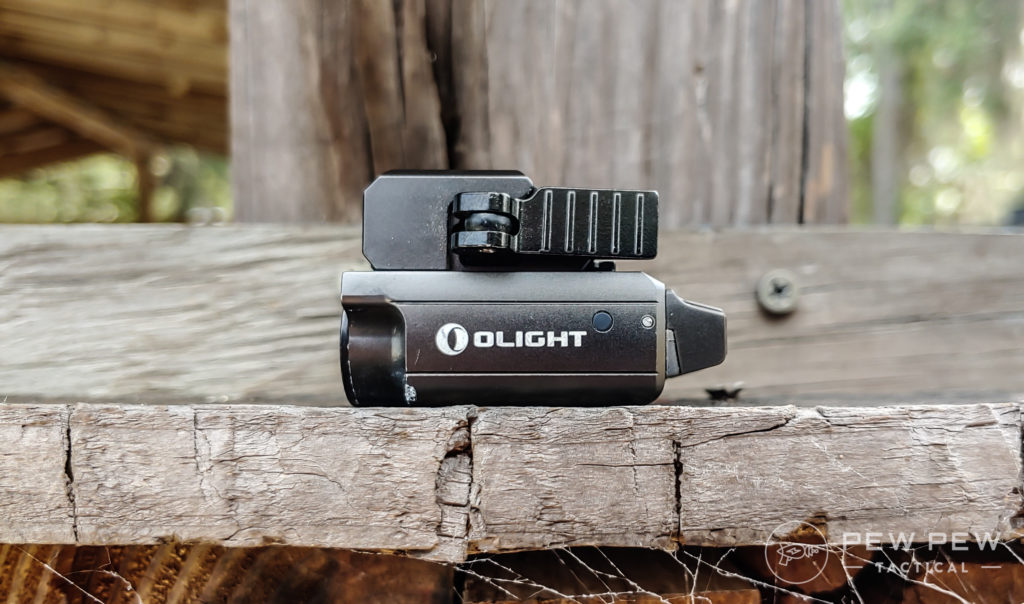 Regardless, I splashed the little Baldr Mini with water to see if it would shut down.
A deep sink and a small hose allowed me to splash it a few times, and the Baldr didn't fry itself. It stood up to the intrusion and seems to be rainproof.
Finally, I whipped out my old Blue Gun. This poor P30 clone and I are in an abusive relationship. I attach things to it and drop them over and over, and I did just that with the Baldr Mini.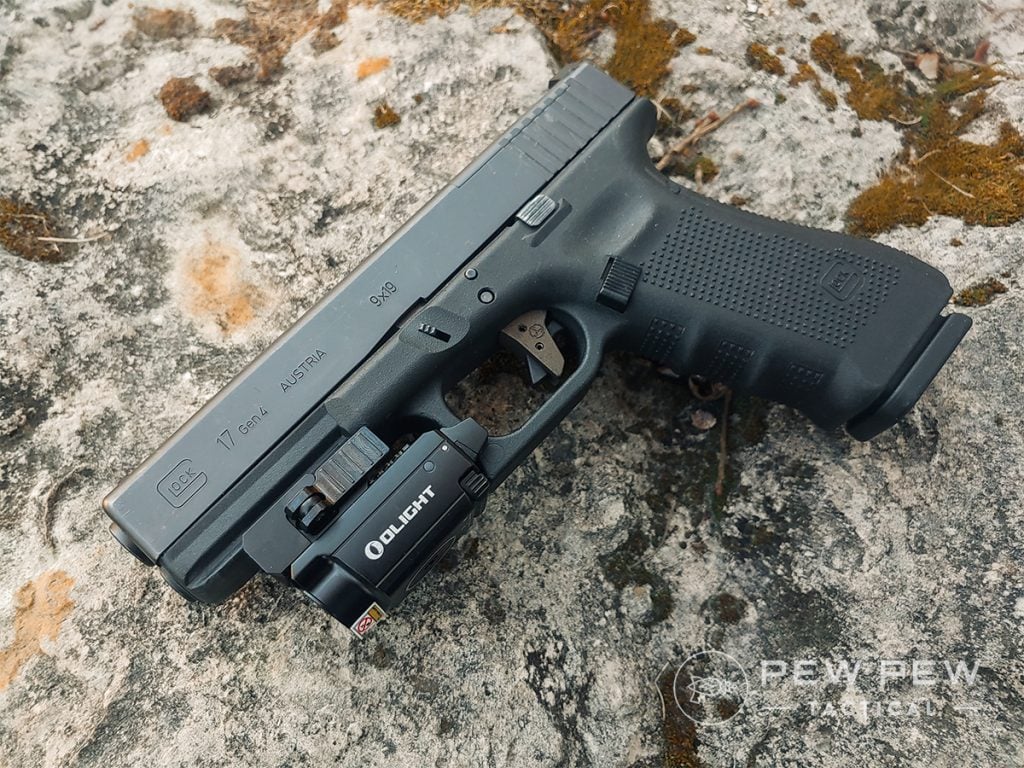 It fell on the sides, the front, and bottom of the light, and it still had no problems functioning.
The mount held steady and didn't detach from the gun. And its buttons clicked, the light popped on. The Baldr Mini just worked.
By The Numbers
Reliability: 5/5
The light didn't break or fail when put to the test. It ran well and did a great job at taking water, recoil, and falls. The Baldr Mini lives up to its stated durability measures.
Ergonomics: 5/5
The ergonomics aren't bad. Its mount is smart and allows you to fit the light to your hands for easy reach and easy activation. A set of dual switches makes the light ambidextrous. The switch at the bottom makes it easy to change modes as well.
Power: 2/5
Six hundred lumens sounds great, but the step-down is too quick. The throw isn't great, and the candela is low.
129
at Olight
Prices accurate at time of writing
Prices accurate at time of writing
Bang For Your Buck: 1/5
The Olight Baldr Mini costs $130 — about the same price as the Streamlight TLR 7 Sub. It's tough to justify this light over the TLR 7 at full price. (Editor's Note: We suggest buying during a flash sale when price drops!)
**Use EXCLUSIVE code (PEWPEWTACTICAL) for an extra 10% OFF**
Conclusion
The Olight Baldr Mini was pretty reliable and durable, but at full price, we're a little iffy.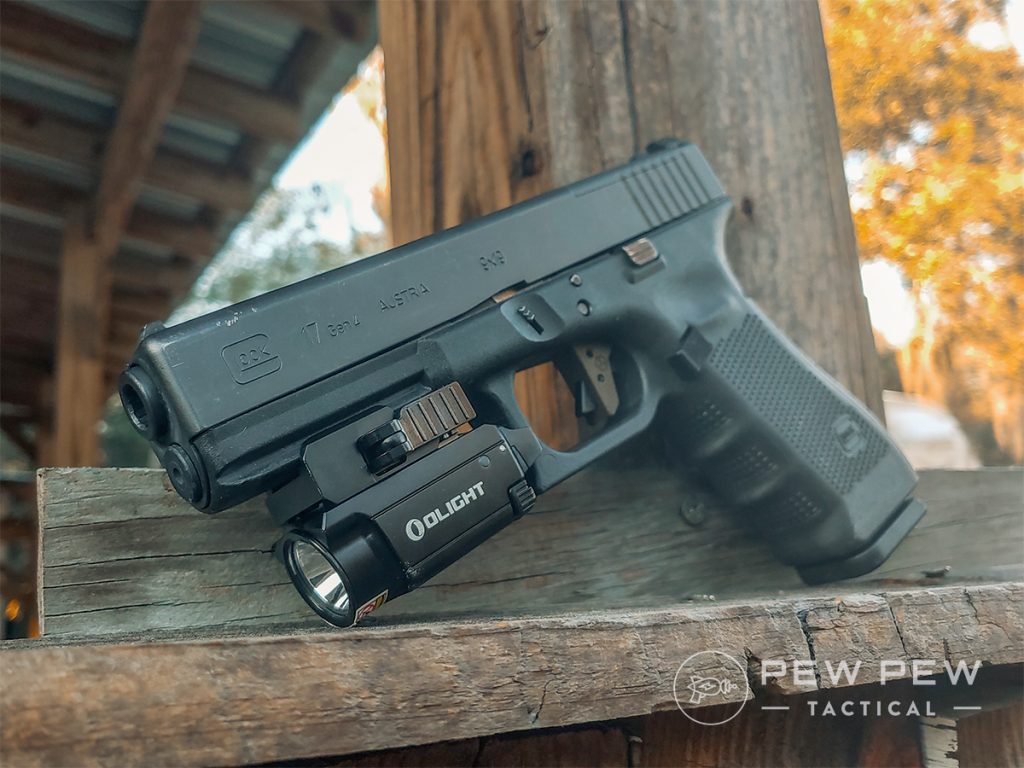 If you can shop during Olight's flash sales, though, then it might be worth it. In short, we really recommend, waiting it out, and grabbing it on sale.
129
at Olight
Prices accurate at time of writing
Prices accurate at time of writing
What are your feelings on the Baldr Mini? Let me know below. For more pistol lights, check out our Pistol Lights Guide.