Does the perfect battle rifle exist, and is it the Mk17?
Maybe? I don't know.
I do know that the FN MK17S is a hell of a platform and a ton of fun, if your bank account can survive it.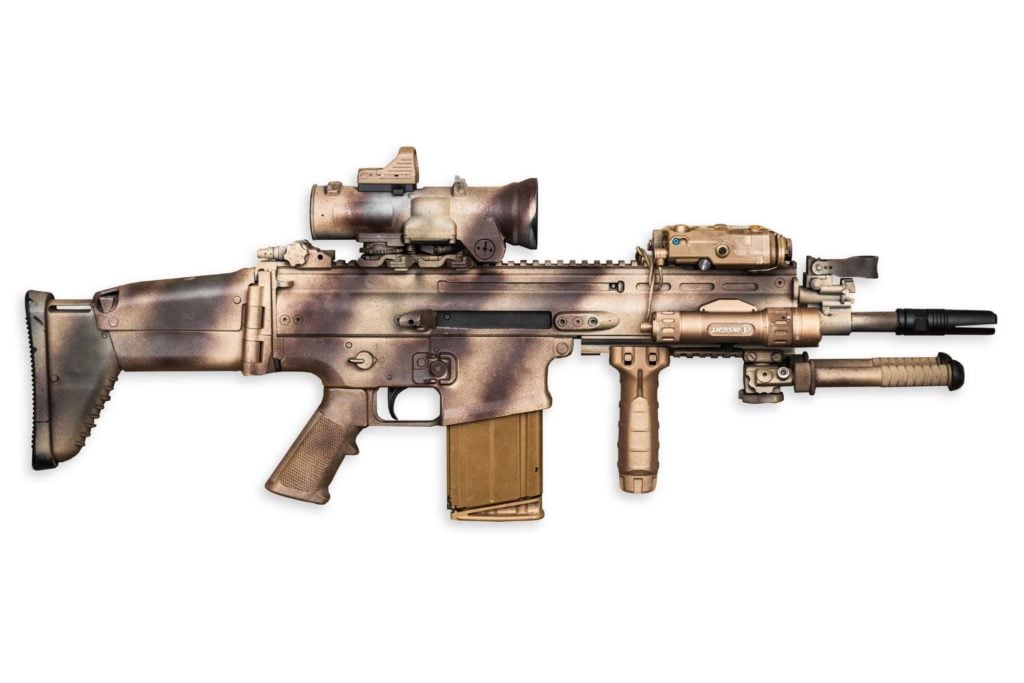 Let's go through a little history of America's latest battle rifle and how you as a regular civilian can clone it.
Table of Contents
Loading...
History of the Mk17
The history of the SCAR, or Special Operations Forces Combat Assault Rifle, family of firearms is pretty interesting. In 2004 SOCOM announced that it wanted a new family of assault rifles for special operations use.
They needed this new platform to be light, ergonomic, reliable, and modular. SOCOM also needed these new rifles to be available in both 5.56, and 7.62×51.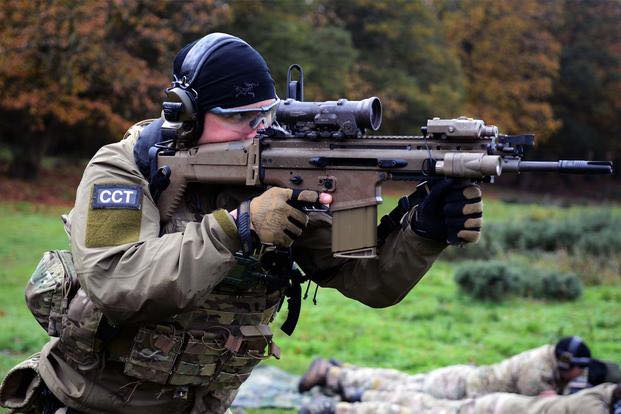 After years of trials FN eventually won the Special Operations Forces Combat Assault Rifle contract and the first rifles arrived at the 75th Ranger Regiment in April of 2009. Initially, SOCOM placed an order for both the 5.56 SCAR-L(Mk16), and the 7.62 SCAR-H(Mk17), only to later cancel the SCAR-L.
Instead, SOCOM bought 5.56 conversion kits to use in their SCAR-H's as needed.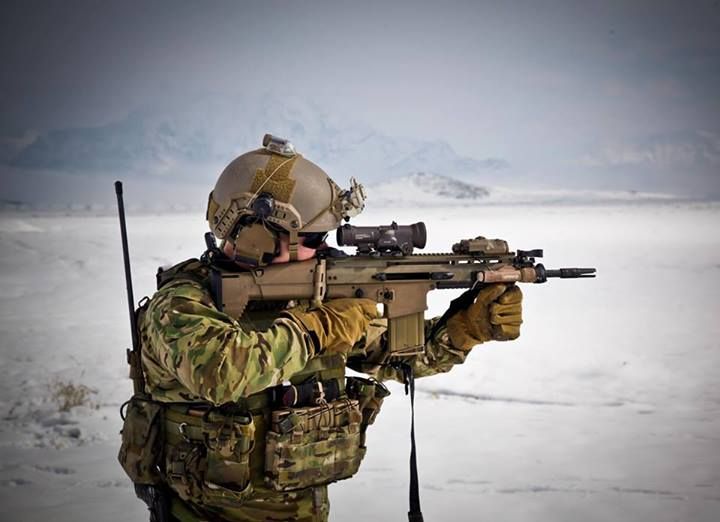 Today the Mk17 is in use by Special Operations of every branch of the US Military, as well as twenty other countries worldwide.
While the Mk17 has not been mass adopted in the US Military, and it will not replace the M4, it has filled the gap left by the M14 providing special operations units with a mid to long range full powered caliber battle rifle.
Build List
Like most clone builds this build is not 100% "clone correct," I did have to cut a few corners on some smaller parts, and some parts are simply not available to the civilian market.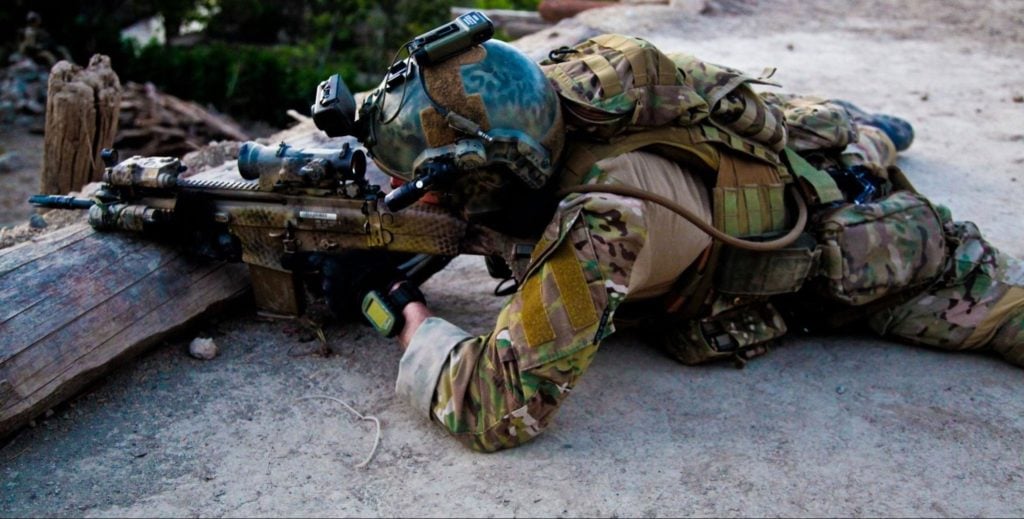 For this build I wanted to replicate a modern Special Forces Mk17.
As far as the rifle itself, Mk17's are among the easiest to clone, but with that ease comes with a hefty price tag.
The rifle is an FN Mk17S, basically identical to the military Mk17, just missing the fun switch. (Thanks Ronald Regan)
3162
at Sportsman's Warehouse
Prices accurate at time of writing
Prices accurate at time of writing
After paying the crown its $200 for a tax stamp, I replaced the standard 16" barrel with a factory FN 13" Barrel.
1149
at OpticsPlanet
Prices accurate at time of writing
Prices accurate at time of writing
The factory trigger is passable, but definitely not amazing, so I replaced it with a Geissele Super SCAR Trigger.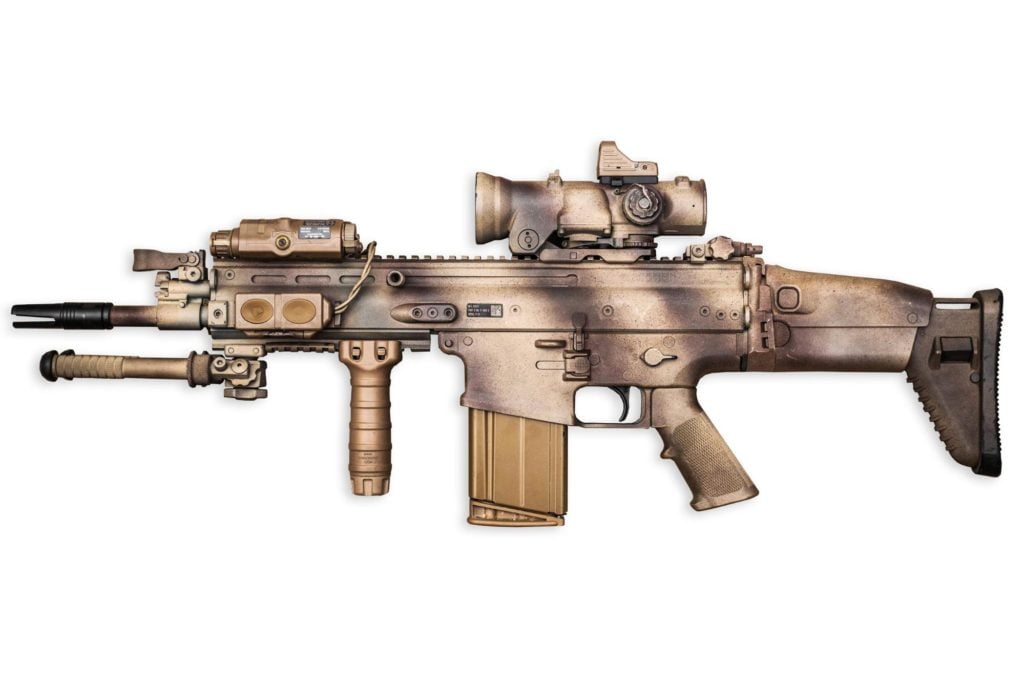 The muzzle device is an FN SCAR 17 3-Prong Flash Hider. It interfaces with the new FN suppressors that SOCOM is currently using, unfortunately for us, FN does not sell this suppressor to the civilian market.
The custom UID sticker on the left side of the receiver is from the good folks at Carolina Laser Works.

Accessories
The optic I'm using for this build is an Elcan Specter 1.5-6x with 7.62 BDC. The correct optic for this build would be an SU-230 marked Elcan in FDE, but those are hard to come by and can cost more than the Mk17 itself.
2009
at OpticsPlanet
Prices accurate at time of writing
Prices accurate at time of writing
I have an Insight MRDS red dot sitting on top of the Elcan, this makes passive aiming with night vision much more practical. These are discontinued by Insight Technology so your best bet to finding one is eBay or forums.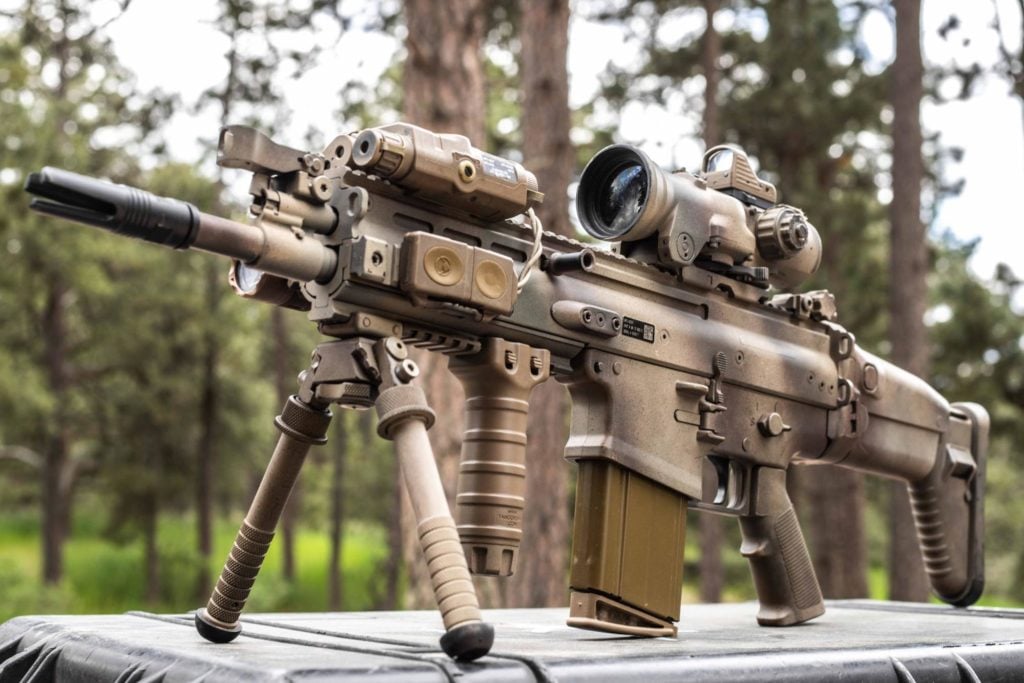 The laser I have for this build is an Insight ATPIAL-C, for use with night vision. An LA-5 would be more correct for this build, but I elected to use one of my more affordable civilian lasers on this build since Mk17s have a nasty habit of destroying PEQs with their violent recoil impulse.
1249
at OpticsPlanet
Prices accurate at time of writing
Prices accurate at time of writing
The flashlight was definitely the hardest part for me to find. It is an Insight WMX200 with non-rotational body. These lights have been out of production for several years so finding them can be a challenge.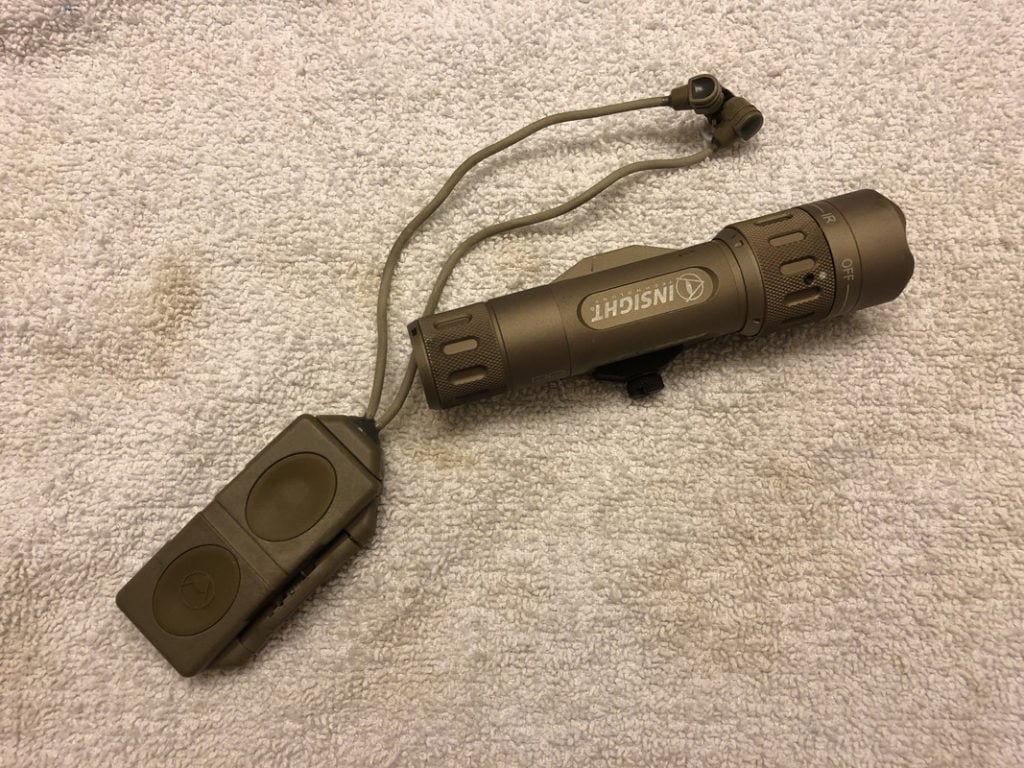 What is even more challenging is the price they go for these days. If you really want a WMX for a clone build, a good condition tan WMX200 can run anywhere from $700-$900.
They aren't exceptionally good at anything, but a lot of people want them for their various clone builds and there are just not that many on the market.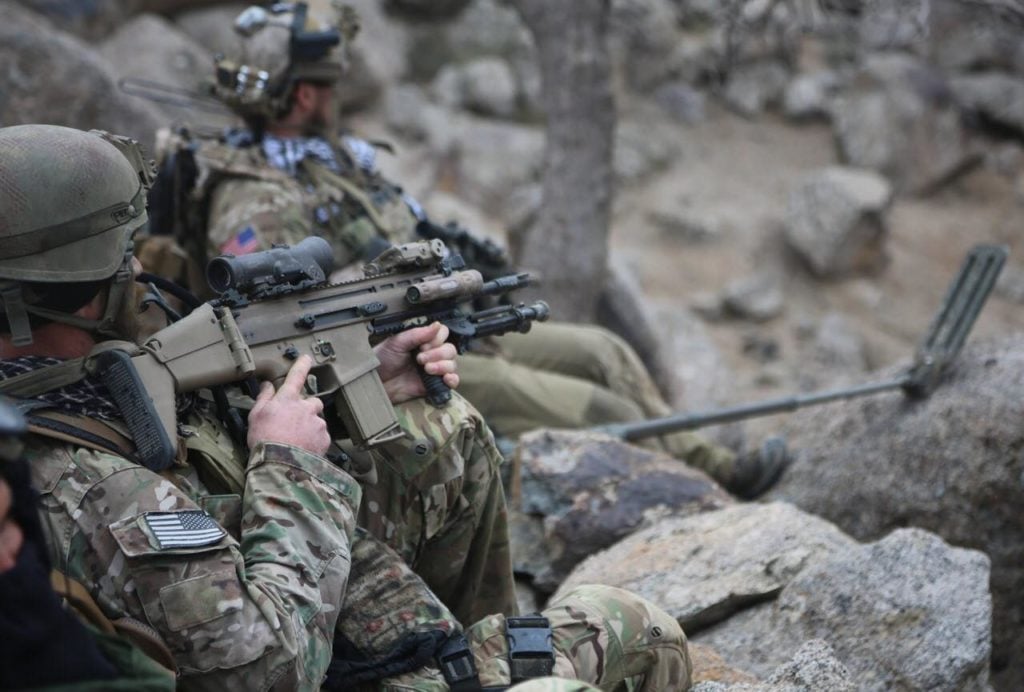 The vertical grip is a Tango Down Vertical Grip, it is a pain in the ass to install but rock-solid once in place.
73
at Brownells
Prices accurate at time of writing
Prices accurate at time of writing
Lastly is the Atlas V8 Bipod, this is my go-to bipod for whenever I know I'll be doing any bench or long-range shooting.
280
at OpticsPlanet
Prices accurate at time of writing
Prices accurate at time of writing
The total price tag for this monster of a rifle setup is about $8,500 if you were to buy everything new at current market value. If you take your time, and dig for deals you could assemble it for much cheaper than that.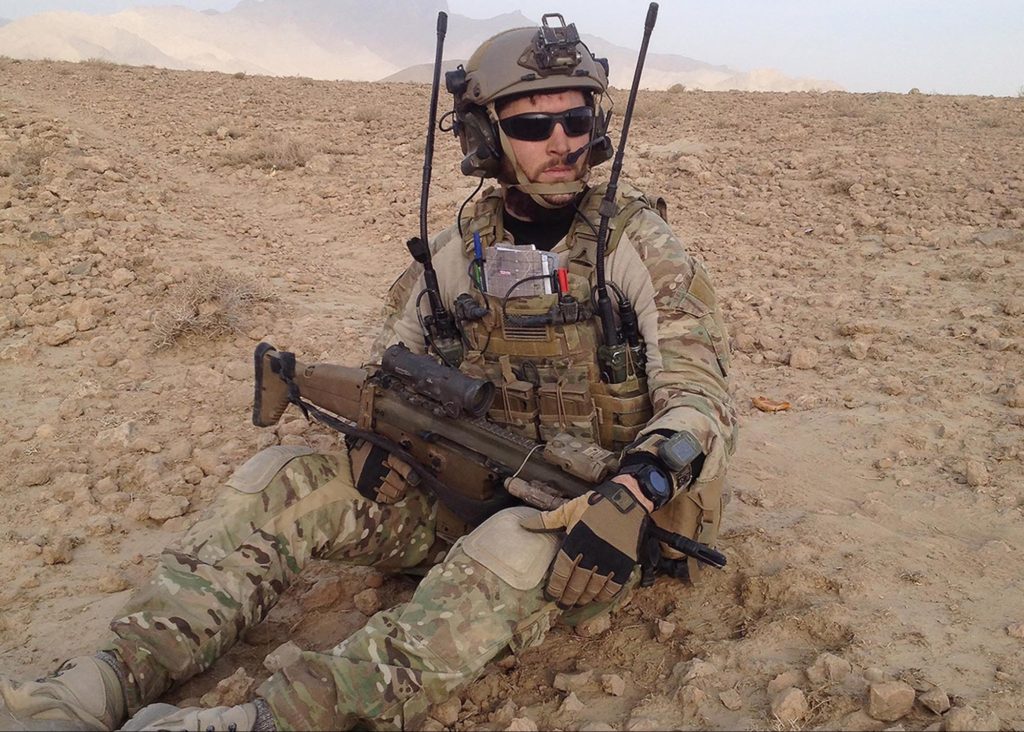 Summary
This build has taken me well over a year to complete. Hours of digging through pictures, tracking down the hard to get parts, and eventually painting it to my liking.
While clone builds are trying to replicate military service rifles, I feel that at the end of it they are much more personal to you than most other rifle projects.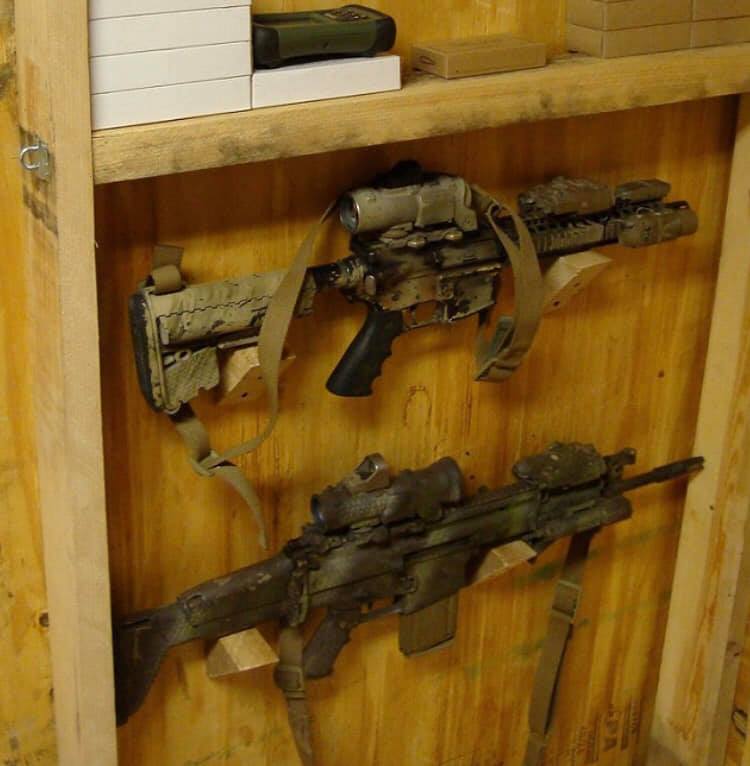 You cannot walk into any gun shop that I know of and find all the parts needed for just about any modern US military "clone build". Much like restoring an old car in your garage, the process of building and tinkering on it is as much fun as the finished project.
If you are looking to connect with other clone nerds, check out the CRA Facebook group. It is the largest clone group on Facebook and most members are happy to answer questions and point people in the right direction for their own builds!
Have you ever built a clone gun? Planning to? We wanna know which gun, what parts, and how it's going, so leave a comment below! Want another cool build? Check out this super sweet SOCOM-16 Paratrooper Build!