The Netflix film Extraction was a bit of a surprise for me. It's a fun action flick starring Chris Hemsworth fighting his way through Bangladesh to rescue the son of an incarcerated crime lord.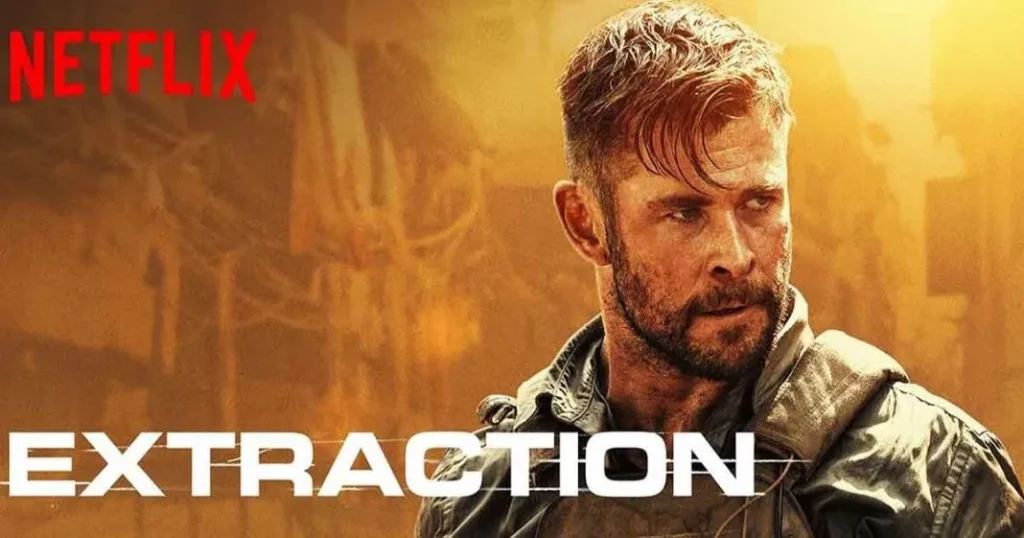 It's based on a graphic novel and is an all-out action flick directed by a stunt coordinator named Sam Hargrave.
Hargrave went to the John Wick school of action films and relied on the fast-paced, easy-to-see, intense action. 
On top of that, he learned a thing or two about picking the right guns for the job. So, today, we're going to take a look at the film and one of its standout firearms.
Table of Contents
Loading...
The Rifle
Tyler Rake, former SASR commando, wields a BCM CQB 11 KMR A-10 rifle.
The CQB 11 — made by BCM — uses an 11.5-inch barrel and sports a 10-inch Keymod Alpha handguard. 

BCM makes very modern weapons and high-quality AR-15s. It's a perfectly acceptable weapon for an elite soldier like Rake.
The CQB 11 lives up to its name and works well for the close quarter's environment in the tightly packed city of Bangladesh.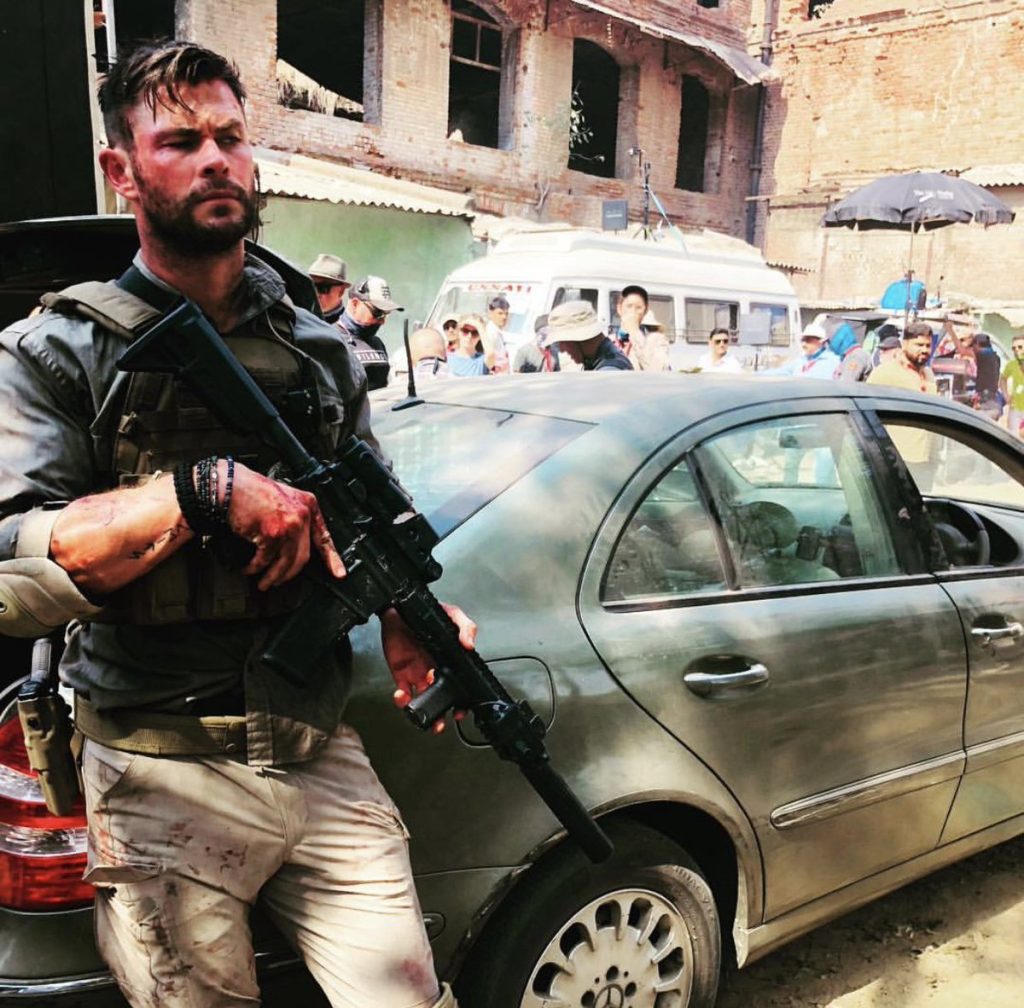 BCM's CQB 11 measures a total length of 31 with the stock extended while weighing a mere 5.7 pounds.
For comparison, an MP5 weighs 6.8 pounds. The CQB 11 packs a hefty punch for its small size. It wouldn't be a great rifle for general infantry use with the short barrel and limited range. 
Rake's CQB 11 is not only a thoroughly modern rifle but is also equipped with very modern equipment. The CQB 11 wears an EOTech EXPS2 or EXPS3 backed by a G33 magnifier.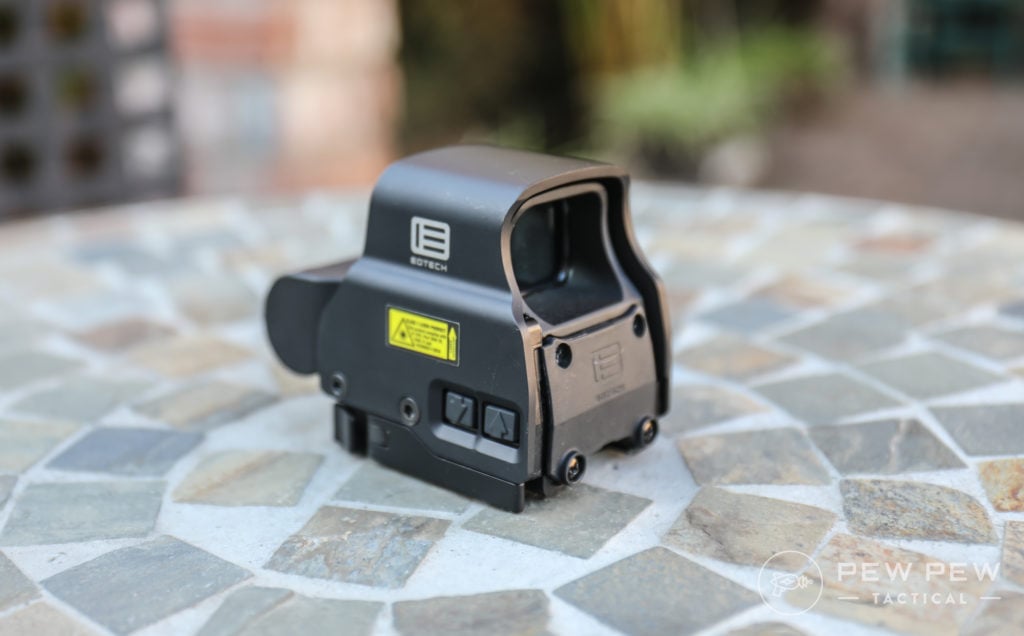 Most special op weapons made for CQB prefer the EOTech over other optics, and a magnifier just makes it even more efficient.
Additionally, a Steiner Offset laser tops the rifle off.
679
at Optics Planet
Prices accurate at time of writing
Prices accurate at time of writing
We also have what appears to be BCM backup sights and a BCM Gunfighter foregrip alongside Keymod rubberized inserts.
PMAGs are the magazine of choice, which makes perfect sense since they are the number one magazine choice of armed professionals.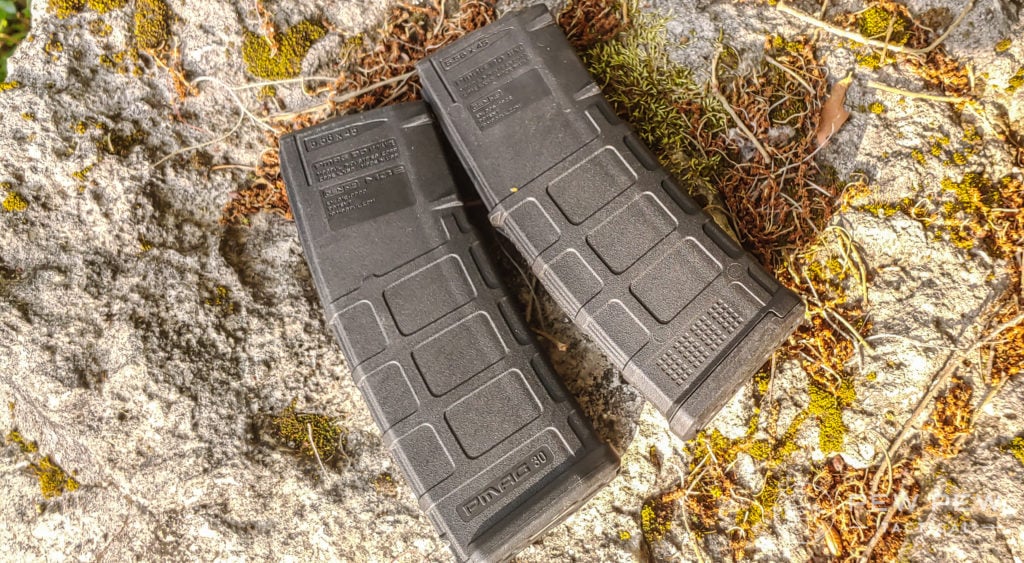 At the tip of the barrel sits an AAC M42000 suppressor. These are rock-solid suppressors that not only do a great job reducing noise but are also tough as hell.
A suppressor might add length, but it also makes the weapon more controllable and a lot more comfortable when used indoors or in the tight city streets of Bangladesh.
The entire rifle setup is very professional and modern. All it seems to be lacking is a weapon light.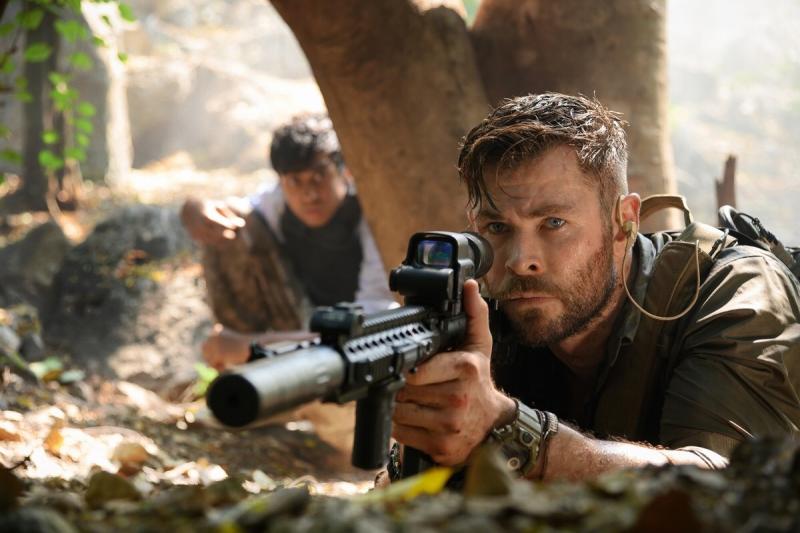 In the Movie 
Remember, the director meant to the film school of John Wick, and the action reflects that.
This means ol' Thor dropped the hammer and picked up the rifle before filming started. Hemsworth learned how to rock and roll with a rifle…and it shows.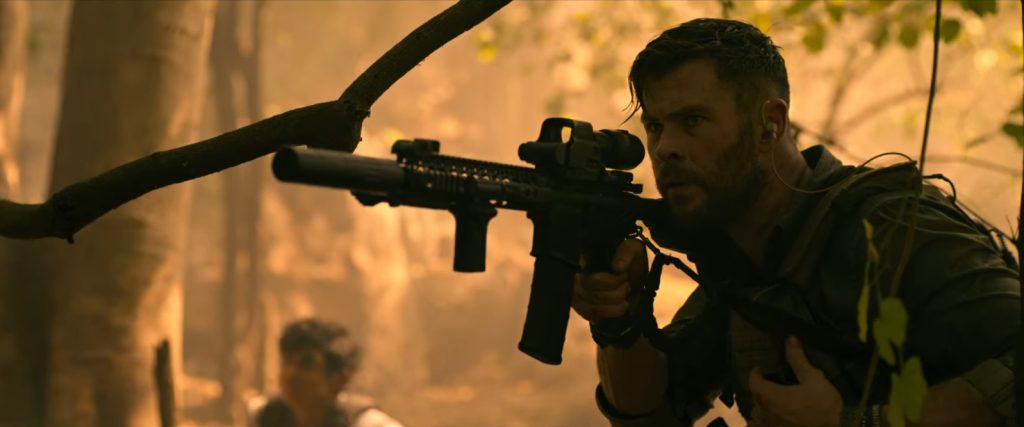 He aims, reloads, fires accurately, and controls his weapon well.
It's the little things that make a difference. Like how he maintains a firing position while he uses his radio — not to mention his outstanding trigger discipline. 
U.S. Army Special Operations veteran Craig 'Chilli' Palmer trained Hemsworth (and his enemy and eventual friend Randeep Hooda) on weapons, weapon handling, and more. The results are evident — the handling looks pretty realistic.
Final Thoughts
Extraction won't be a film that gets remembered by the Academy, but it's a damn good action flick. The combat is intense, action is solid, and that 12-minute one-shot look-alike scene is brilliant.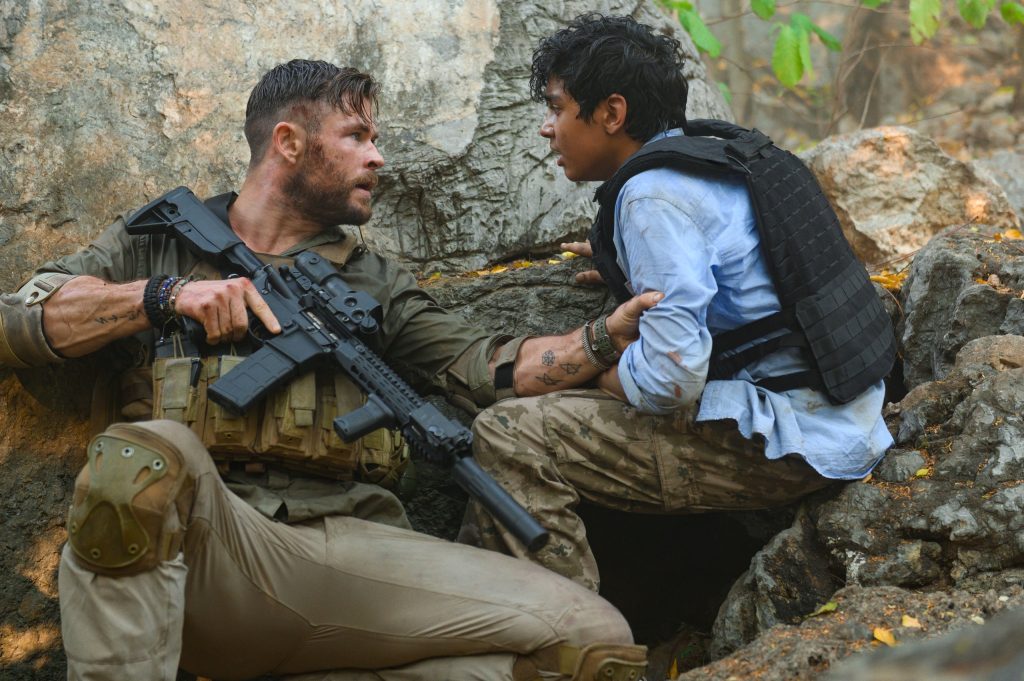 For gun nerds like me, the guns and gun handling were awesome to see.
Maybe we need an Academy of Badass movies. If we did, Extraction would certainly win some awards. 
What do you think? Is Cowboy Bebop for you? Let us know in the comments below. For more Guns of Pop Culture, check out last week's look into Cowboy Bebop & the Jericho 941 R.