Last Updated: July 29, 2017
Disclaimer:  While the information provided here is legal in nature, it is not to be construed as legal advice, and is for educational and entertainment purposes only.  
Even though Nebraska is an open carry state, its handgun laws hint at the extra steps that are required in order to carry concealed.  There are a good number of restrictions to watch out for when carrying concealed as a Cornhusker, in addition to the application process itself.  This guide will go over everything you need to know on how to get a concealed carry permit, and what you can do with it once you get one.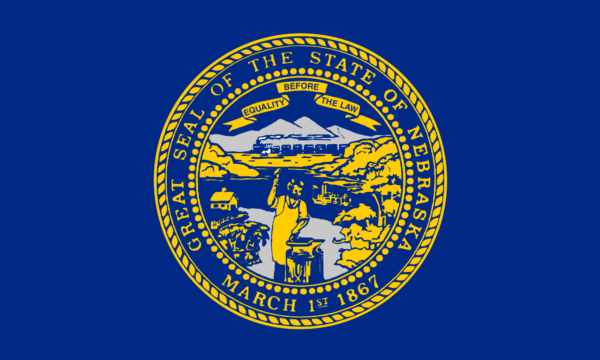 Since Nebraska already allows for open carry, getting a concealed carry permit, officially known as a Concealed Handgun Permit (CHP), is not impossible, though the process itself is pretty involved. 
The good news is that Nebraska is a shall-issue state, which means that as long as you fill out the application correctly and meet all the requirements, you will be issued a CHP.
Applying For a Concealed Handgun Permit
First things first.  Non-residents cannot apply for a Nebraska CHP.  For Nebraska residents, there are a few requirements you'll have to meet before applying at a Nebraska State Patrol Troop Area office or the Criminal Identification Division of the State Patrol.  
To qualify for a CHP, you must:
Be 21 or older;

Not be prohibited from owning a handgun (duh);

Have eyesight sufficient to get a Class O operator's license (driver's license);

Have been a resident of Nebraska for at least 180 days; and

Provide proof of CHP training.
If you haven't been in Nebraska for 180 days yet, there is still hope!  You can get around the requirement if you are:
A member of the US Armed Forces with permanent duty station orders for a base in the state or are a spouse of such an Armed Force member; or

A new resident of Nebraska with a CCW permit from your former state of residence (as long as the standards meet the same requirements as Nebraska).
You can meet the training requirements in a few ways:
Take a Handgun Training and Safety Course approved by the Nebraska State Patrol;

Provide documentation, as a member of the active or reserve Armed Forces or National Guard, of handgun training in the last 3 years.
Any training course that is Nebraska-specific and taught by NRA-certified instructors would likely meet the requirements, but you should always double check to make sure you are paying for a course that will get you your CHP.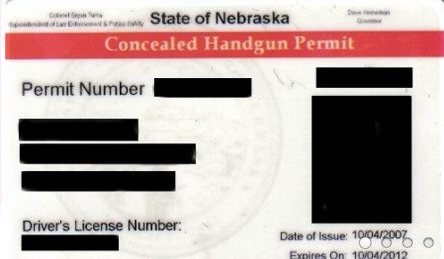 Once you meet all of those requirements, great!  But that's not all.  
You will be disqualified from a CHP if you:
Have been convicted of a felony;

Have been convicted of a misdemeanor crime of violence in the past 10 years;

Have been found mentally ill and a dangerous person in the last 10 years;

Are currently judged to be mentally incompetent;

Have a conviction of any law relating to firearms, unlawful use of a weapon or controlled substances within the last 10 years; or

Are on parole, probation, or work release.
You'll want to make sure you check through all of the requirements, since any of these would be a reason to deny your CHP application.
The Waiting Game
Once you've submitted the application (with everything fill out, right??), you will need to wait up to 45 days for a decision from the State Patrol.  Since Nebraska is a shall-issue state, you will either receive your shiny new CHP to carry in your wallet (or purse), or you will get a letter telling you why your application was denied.
If you were denied, be sure to read the letter carefully to see what you need to do to fix the problems and get that CHP.
For everyone else who has a CHP in hand, be sure to keep it on you at all times along with your ID to present to officers if they ask for it, and remember to renew it every 5 years!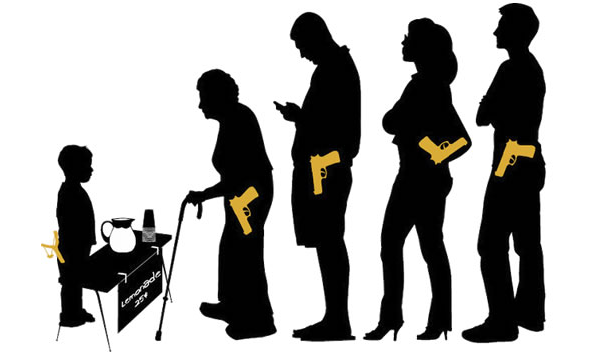 Have Gun, Will Carry
With your CHP, you will need to be careful where you bring your gun.  You'll also have to be an extra-responsible citizen when carrying concealed.
When carrying concealed, you cannot drink alcohol, or have alcohol or any non-prescribed controlled substances in your blood.
Your CHP also does not let you carry everywhere that you may want to go.  You cannot carry a concealed handgun in:
A police, sheriff, or Nebraska State Patrol station or office;

Detention facilities, prisons, or jails;

Courtrooms or buildings that contain courtrooms;

Polling places during an election;

Meetings of a county, public school district, municipality, or political subdivision governing body;

Meeting of the State Legislature or Legislature committee;

Financial institutions (banks, etc.);

Professional or semi-professional athletic events;

Buildings, property, or sponsored events of any school;

A place of worship;

Hospitals, emergency rooms, or trauma centers;

Political rallies or fundraisers;

Any place that gets over half of its income from selling alcohol; and

Any business that chooses to prohibit firearms.
If you are going to any of these places, you will have to leave your trusty sidearm at home, or better yet, in a car safe waiting for you when you come back.  If you have a motorcycle, you can have a hard compartment or case attached to the motorcycle to store your gun.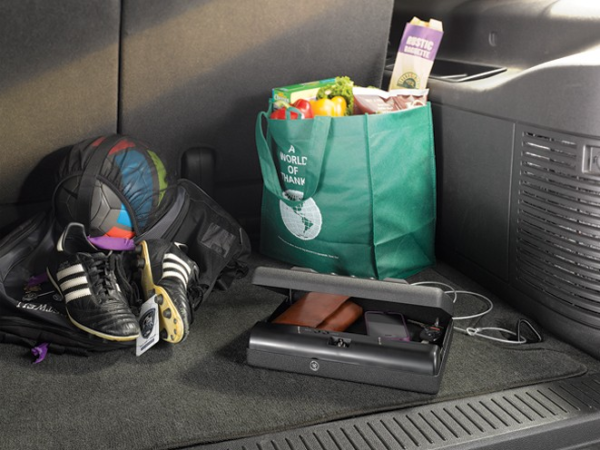 Reciprocity
In addition to being able to carry concealed while out and about, a Nebraska CHP will also let you carry concealed while visiting other states too!  Over half the states in the US recognize a Nebraska CHP, and will let you carry concealed just like you would back home.
Since there are so many more states that do recognize your Nebraska CHP, it's easier to list the ones that don't.
Your Nebraska CHP is not recognized in:
California

Connecticut

Delaware

Georgia

Hawaii

Illinois

Maryland

Massachusetts

Minnesota

New Hampshire

New Jersey

New York

Oregon

Pennsylvania

Rhode Island

South Carolina

Washington

Washington D.C. (not a state, but that's not the point.)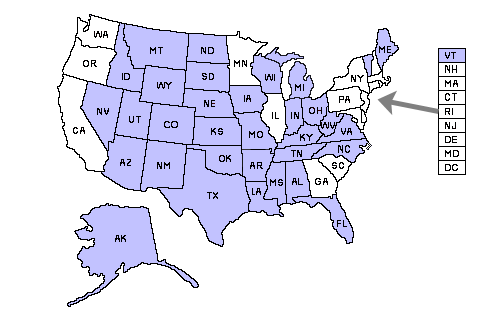 Just Visiting
For everyone else with a CCW visiting Nebraska, you'll be able to carry concealed too!  Well, mostly.  
CCW permits are not recognized from:
Alabama

Delaware

Georgia

Indiana

Iowa (professional permits)

Maryland

Massachusetts

New Hampshire

New York

North Dakota (anything non-class one)

Pennsylvania

South Dakota (non-enhanced)

Washington
Anyone with a CCW permit on this list or from Vermont (which doesn't issue CCW permits), will need to keep your handguns unloaded, in a case, and inaccessible from all passengers in the vehicle while transporting your firearms.  Bummer.
If you have a CCW permit from any state not listed and are 21 or older, you're good to go!  
For Iowa, only non-professional permits are recognized.  North Dakota CCW permit holders need to have a class one permit, and South Dakota permit holders need an enhanced permit.
Carry On
That's it!  All you need to know about getting a CHP from Nebraska!  Now, take a look at our recommendations for concealed carry holsters so you can put that permit to good use, and don't forget about CCW insurance, too!
And, if you haven't already, be sure to check out our general Nebraska gun laws page to brush up on the law!