Who do you think you are?  Why the hell would you need more than one gun?
I mean, you're probably not going to use one gun, let alone two.
These doubts and others (where will I carry it? why bother? etc) can make carrying a backup gun a daunting prospect.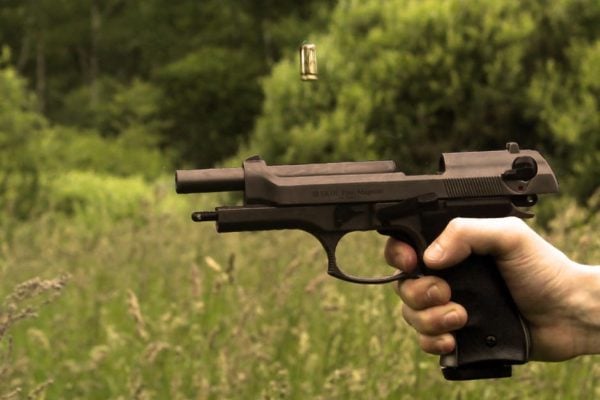 That's where we come in.
But fear not, we're here as the voice of reason.  Not just gun guys who want you to have a bigger gun collection, but a group of guys in the same boat as you are who can give you some advice about why (or why not) you might want to carry a backup gun.
What we're going to do here, is go over some pros and cons of carrying a backup gun and come to some conclusions about why it may or may not be right for you, even if you aren't a part-time night dwelling vigilante.
Why Do You Think You Need To Carry A Backup Gun?
First off, why do you think you should carry a backup weapon?  
You are carrying a gun to protect you and your family.  If your gun fails or is otherwise not able to be used, you want another option.
You want to do everything in your power to be as safe as possible. 
What Can You Carry For A Backup Gun?
Your backup gun can be anything you'd like.  If you want to have a backpack full of 1911s, by all means, go for it.  But that's not very realistic.
So, what's something more reasonable to carry as a backup?  There's a long list of sub-compact 9mm guns that are small and still have the power you need to defend yourself.
A .380 is another solid choice.  They are small, don't weigh a lot, and can fit almost anywhere.  They are also a great choice if you have a smaller body or are thin.  A larger gun might not hide so well, let alone two guns.
Where Should You Carry Your Backup Gun?
The "where" is definitely a personal choice.  Say, for example, you decide on the Smith and Wesson Bodyguard .380.  The 380 is small and offers a lot of options for a carry location.  You can carry it in:
Your pants pocket,

A backpack,

A purse,

An ankle holster,

A holster,

A jacket pocket.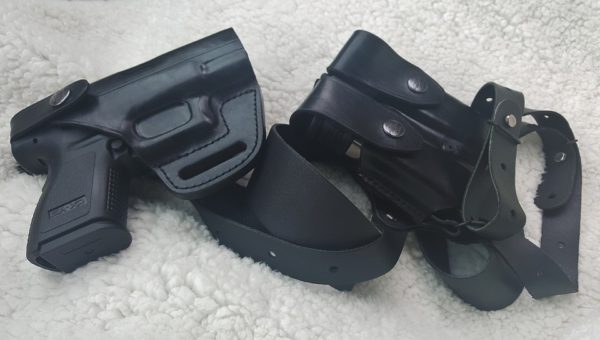 The location will depend a lot on how you dress and what you'll be doing.
For example, if you are in your car all day, it would make sense to keep a backup in an easily accessible spot in your car rather than in your pants pocket.
If you wear shorts all the time, an ankle holster or jacket pocket won't cut it.
Focus on the accessibility and amount of concealment you have when you're choosing your backup gun carry location.
And check out our pick of the Best Gun Holsters for however you carry.
Why You Shouldn't Carry A Backup Gun
This is the devil's advocate part of the article where I will talk about the reasons why you wouldn't want to have the extra security of a backup weapon.
It's More Dangerous
You are handling two guns on a daily basis, thus increasing the odds of a mistake or mishap. I know you're careful, but you're increasing the odds of a mishap, that's all.
It's Twice as Hard to Conceal Two Guns
When you're moving you have to bend, lean, and maneuver in a way that doesn't show either gun.  When you are new to carrying a concealed gun, you are VERY self-conscious. 
You move differently, probably stiffer than normal.  You also don't bend normally.  Well, when you have two guns (let's say an IWB holster at the 4 o'clock position and an ankle holster on your left leg) lifting your leg or squatting down to tie your shoe takes a little more thought than before.
Added Cost
This one is pretty self-explanatory.  You obviously have the cost of buying another gun, holster, and ammo for the secondary gun.
The added training will also add to the cost.  You will need more range time, ammo, targets, and anything else you might use to train.
It May Not Be Practical
Do you work in an office or for a business that doesn't allow guns in the building?  If you do, carrying two guns to work, locking them in your car all day, then wearing them on the way home could get old really quick.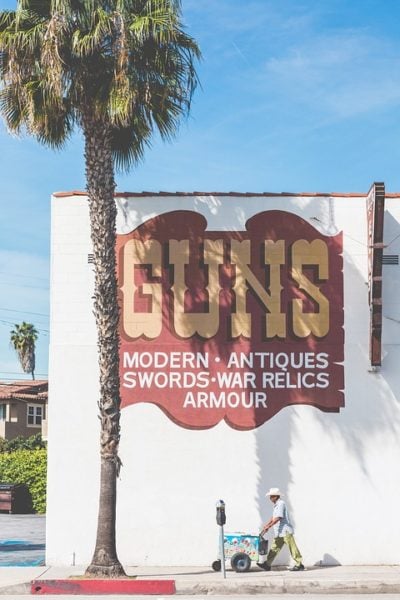 More Training
When you carry a gun, you need to practice your draw from wherever you are carrying.  Using an ankle holster is a vastly different draw than drawing from your hip.  It will take time to get a feel for it.
This is a tough one for some people.  A lot of people – including myself – don't get to the range as much as they should.  Add a secondary weapon to train with and it will be even more difficult to get the appropriate time in at the range.
Why You Should Carry A Backup Gun
I like to think of a backup gun like a spare tire for your car.  If you have a blowout on the highway, you have options.  You can call the tow truck to tow you into a shop, have someone change it for you, or you can get off your ass and change the tire yourself.
If you are carrying a backup, you might find that it's faster to pull your secondary gun than it is to reload your primary.  Even with a speed loader, a revolver might take a more time than drawing from your ankle holster or pocket.
If your first gun fails or you lose access to it, a backup gun is a godsend to have.
And, of course, just peace of mind.  You know you have a backup in case you need it.  If you don't need it, all the better. It's like insurance.
Does It Make Sense For You To Carry A Backup?
Realistically, there is a slim chance you will need to use your gun in the near future.  Depending on where you get your news from, things are getting better or things are going to hell in a handbasket… like always.
You can take into consideration a lot of things that may sway you one way or another. 
For example, the area where you live.  Do you live in a high crime area?  If so, you might be more likely to need your weapon.  If you live in a really rural area, you might run into a wild animal. 
Off Duty Officers
Most of the officers I know carry a backup gun.  Some even when they are off duty.  They feel like they are missing something when they are not carrying.
While an off-duty scenario is a lot different than on the job, police officers tend to get involved in bad situations whether they are punched in or not.  When putting yourself in harm's way, having a backup is a lifesaver.
Everyone Else
For the rest of us, you can think about whether you can guarantee you will always be standing when you need quick access your gun.  If you are in your car, is an IWB holster on your right hip easier to access than an ankle holster?  What about if you get knocked down?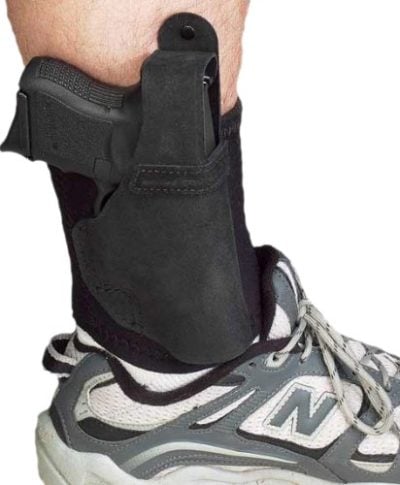 These are all real scenarios you should think about when deciding if a secondary gun is for you.
Final Thoughts
Personally, I don't feel the need to carry a backup gun.  In my years of carrying, I have not had a single case in which I debated whether or not to draw my weapon, thankfully.  I feel prepared having a single weapon I am comfortable shooting and can draw quickly if the time comes to use it.
Do you carry a backup gun?  If you do, give us some details about why, where, and when you have ever had the need for a secondary weapon.  And if you're in need of some suggestions, check out our Editor's Picks.