At one point, someone said, let's make everything tactical.
Tactical diaper bags, tactical boots, tactical pants, tactical socks, tactical hats, tactical pens, and everything that you can put tactical in front of is now tactical.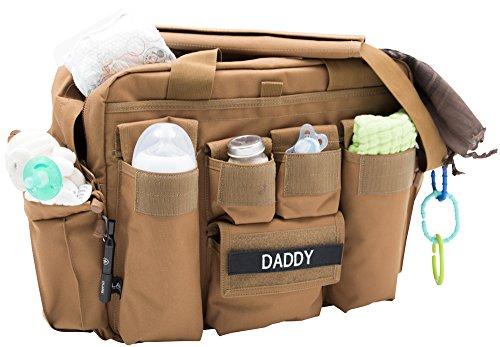 I hate using the word tactical to describe anything these days, but when a name catches on, you can't help but use it to make sure everyone knows what exactly you are talking about.
Today we are talking tactical pens.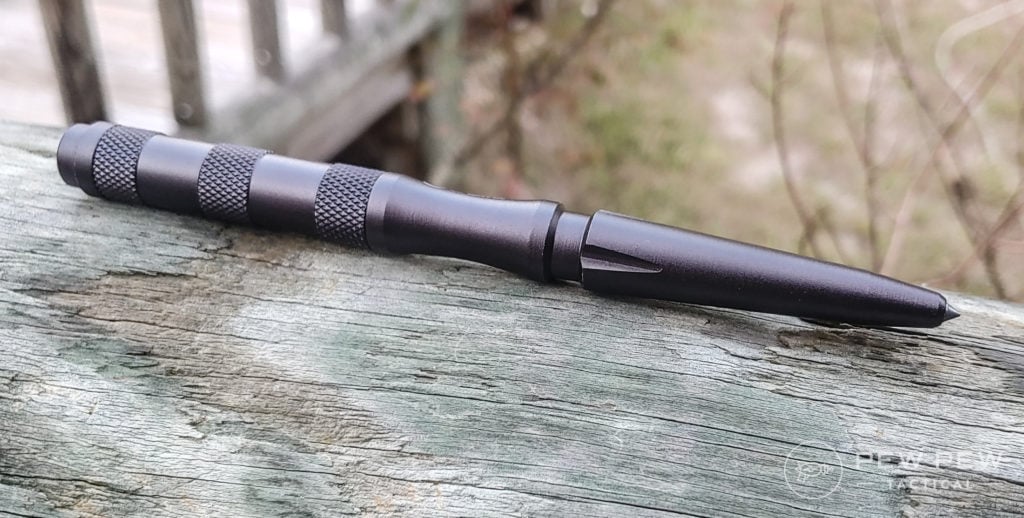 What Is a Tactical Pen?
A tactical pen is a pen that can be used for tactical applications. Clear as mud, right? To be more specific, a tactical pen is typically a pen that is made of metal and can be used as a striking instrument.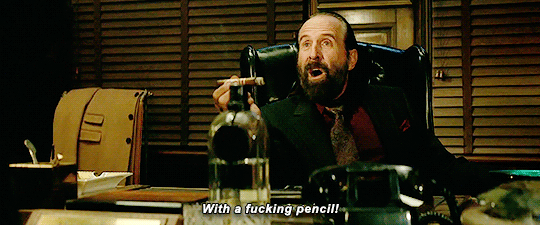 At the same time, it's still legally just a pen. It's an invaluable combination and legal definition for several reasons.
Today we are going to be looking at the reasons you should own one…and end with a couple of our favorites.
Top 5 Reasons To Own A Tactical Pen
1. Non-Permissive Environments
The list of places you can't carry any form of weapon is quite long and often varies by state. We aren't talking about just guns, but knives, pepper spray, and tasers are usually prohibited in the same places guns are. A tactical pen is still just a pen.
You can carry it in courthouses, through TSA (most of the time), schools, etc. without issue.
There can be some exceptions made, for example, a tactical pen that conceals a knife is still a knife. Your average tactical pen won't cause issues, though.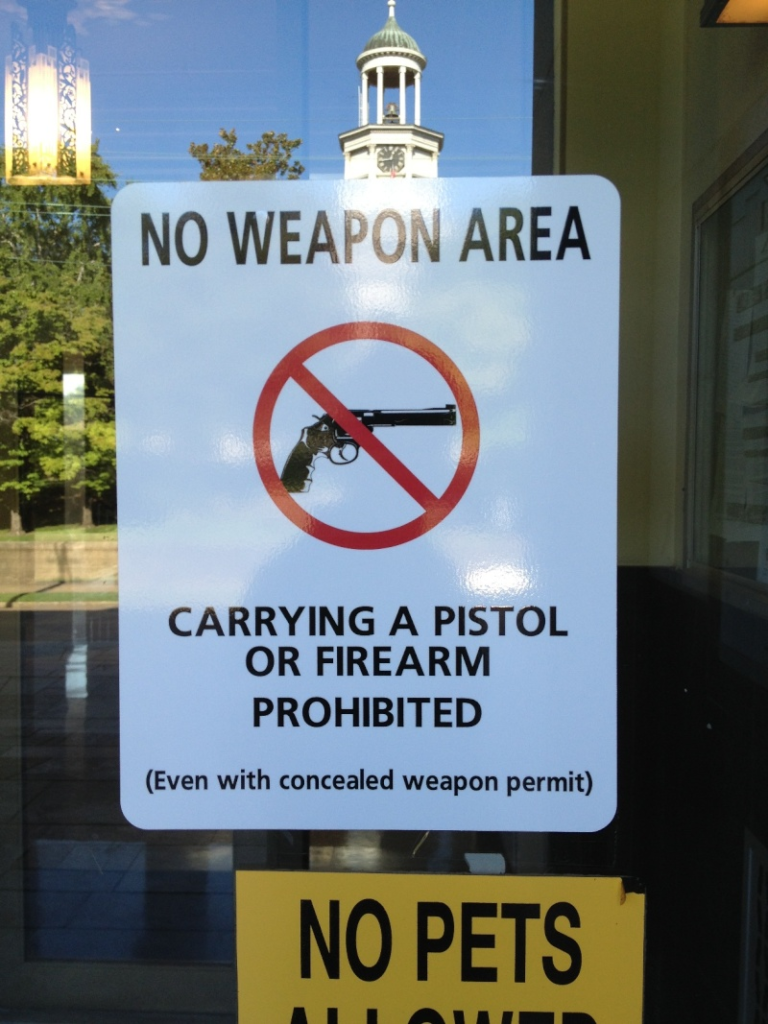 This allows you to travel anywhere at any time, armed with a small tool for self-defense. It's not optimum, but it's better than being barehanded. A smart smash to the face with a metal pen will cause enough pain to give you time to escape or follow up with another attack.
Punching someone in the face is quite painful to the little bones that are your fingers. It's much less painful to dig a semi-sharp piece of metal into someone's neck, eyes, chest, or wherever you can land that blow. Pain creates distance and time, and you'll need both to escape.
2. An Escape Tool
An adequately built tactical pen gives you the ability to smash through glass without hurting your hand. It takes some serious effort to do so, but it's not impossible. You just need to remember to hit the glass as hard as possible.
Carrying around a tactical pen gives you a concealable escape tool for your home, car, or when in public. You can smash through the glass to escape out a window, to allow yourself to unlock a door, or even to enable communication with first response personal.
3. An Improvised Windlass for a Tourniquet
Improvised tourniquets suck when compared to a CAT or SOF-T. Whenever possible, use a real tourniquet with TCCC approval, They are more effective, easier to use, and well-proven.
EDITOR'S PICK
29
at LAPG
Prices accurate at time of writing
Prices accurate at time of writing
In the event, you don't have a tourniquet or enough tourniquets, you may be able to improvise one. An improvised tourniquet is better than no tourniquet. The key to any successful tourniquet is the strength of the windlass.
You can only tighten a tourniquet as tight as your windlass allows. Since tactical pens are made from metal, they are quite rigid and solid. They can reliably take a ton of pressure and are just the right size to fashion a windlass from.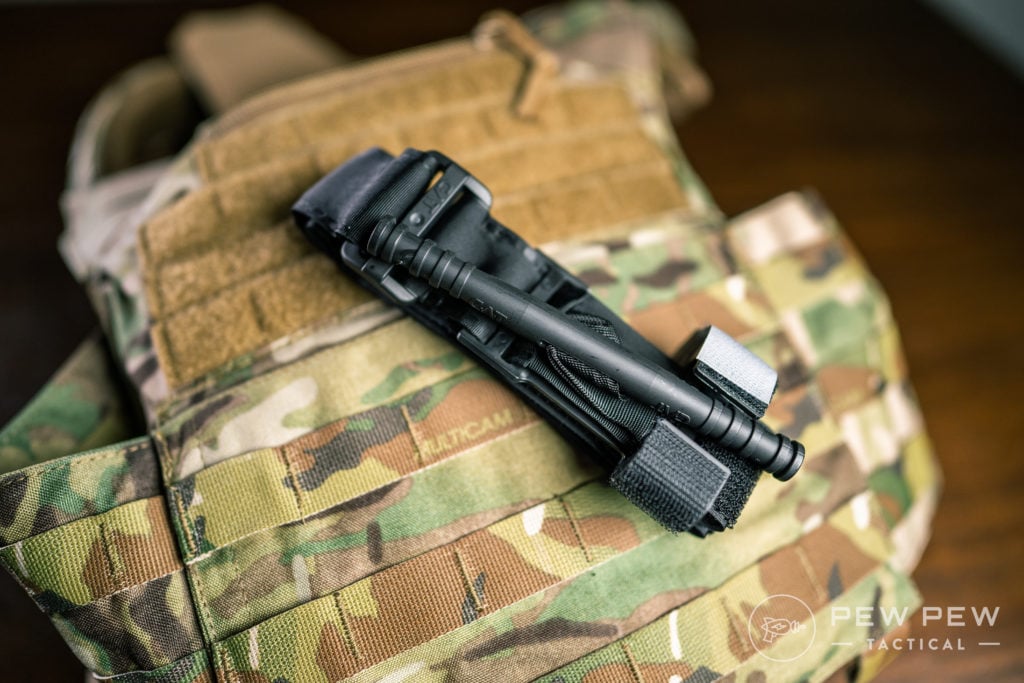 Planning to use an improvised TQ does mean learning how to make a makeshift tourniquet before a casualty even, so make sure you double tap that.
4. It's (Basically) Invisible
Let's say the hair on my neck is standing up. I'm in a bad part of town, or on the street by myself at night, and I hear someone or something behind me. There is no immediate threat, but if a threat occurred, my back is turned to it, and I'm alone.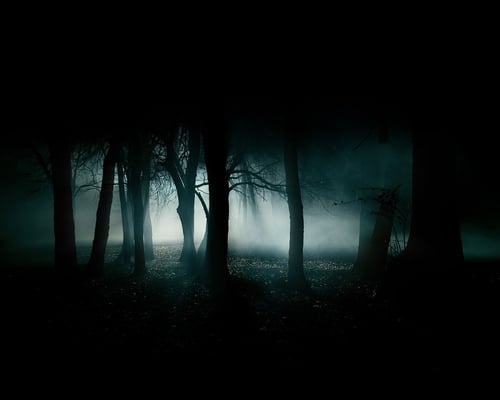 It would be bad.
If I draw my gun, I'm brandishing. If I draw a pen and position it in my hand, I just have a pen in my hand, and that's it. If someone attacks me, I can respond quickly and decisively with blows from my pen.
This creates the distance needed for me to escape or for me to draw a gun and react accordingly. Holding a pen in your hand is not threatening and not illegal. It can allow you to maintain some degree of surprise when attacked and will enable you to stop an attacker's momentum quickly.
5. To Take Notes!
Lastly, carrying a tactical pen allows you to take notes! Having a pen at all times is just handy. You can quickly jot down notes, take directions, draw a map, play Tic Tac Toe, draw those grade school S things, and more.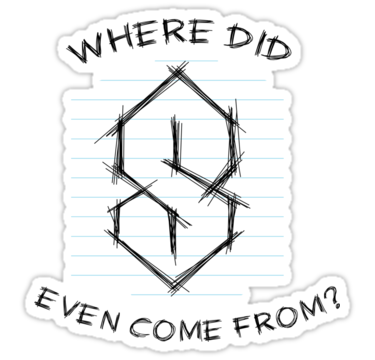 When I met my current girlfriend, I had a pen and was able to write my phone number down on a piece of paper and give it to her. Needless to say, I was pretty happy to be carrying a pen that day.
There is something dignified about never having to ask for a pen and always being the guy with a pen.
It conveys a sense of preparedness and maturity. The same goes for having a notebook. (My notebook choice is the 6×9 Moleskin in case you cared.)
17
at Amazon
Prices accurate at time of writing
Prices accurate at time of writing
Best Tactical Pens
1. Gerber Impromptu
One of my saddest days was when I realized my Gerber Impromptu was missing.
I lost it while doing a bit of fieldwork in my day job, and it was gone forever. That should teach me to tie a dummy cord to my goods.
The Impromptu is aptly named because it's a pen that can become an Impromptu weapon or glass breaker, or tourniquet. The Impromptu is a heavy 2-ounce pen made from steel.
It's machined into shape and then coated with Cerakote for a durable and robust finish.
It also writes superbly smooth. It glides across the page with little resistance and can write in the rain and on wet rain rated paper. The Gerber Impromptu uses a classic Rite in the Rain ink cartridge and takes refills.
A big plus is the integrated glass breaking tip that will also break faces when necessary. The push-button mechanism can quickly drive your coworkers crazy as you press the button over and over and over.
The machined steel design incorporates a series of cuts to improve your grip over the pen and to keep it from sliding around when smashing and dashing.
The pocket clip is made from steel, and mine never bent, broke, or gave up on me. It's easy to hold and comfortable to write with.
69
at Amazon
Prices accurate at time of writing
Prices accurate at time of writing
It's a low profile design and very stout. You can feel just how strong it is when you pick it up. It's a well-made piece of steel that will last you forever.
Unless you are dumb like me and lose the damn thing.
My mistake was leaving it in my notebook as I walked, and now it resides on the forest floor somewhere near the coast.
2. Violent Nomad DST
DST stands for Discrete Stabbing Tool, and it's a tactical pen that packs a tungsten stabbing tip on one end and a writing pen on the other. The DST is my current everyday carry tactical pen and replaced my Impromptu for now.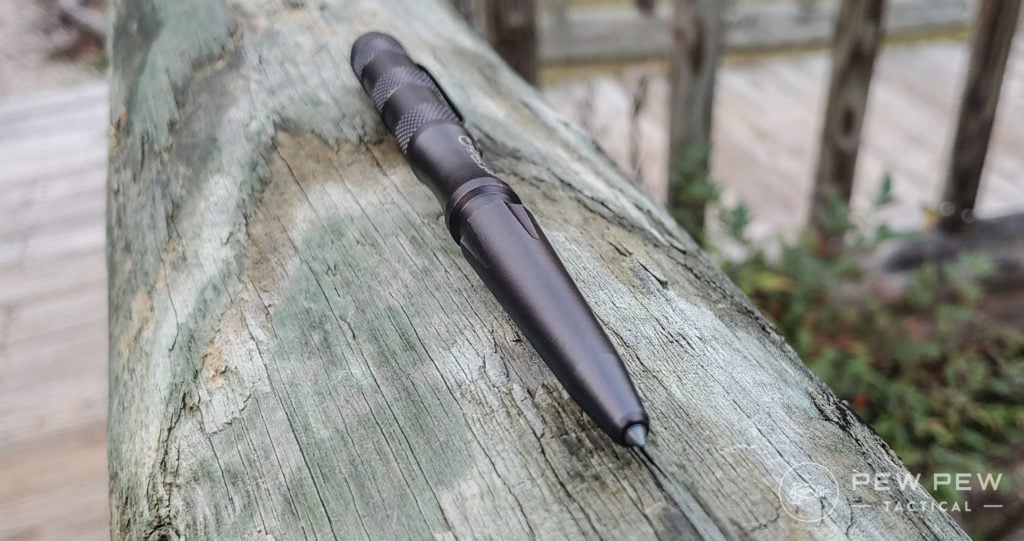 The DST is a robust metal pen that uses a cap instead of a click or bolt action design.
This does mean the design is more straightforward, and there is less to fail. However, unscrewing the cap to write can be a hassle and inconvenience. You also want to keep the cap in place because it allows you to use the tool as a weapon.
The tip of the cap is flat and will enable you to position your thumb for sure grip when smashing the tungsten tip into something hard.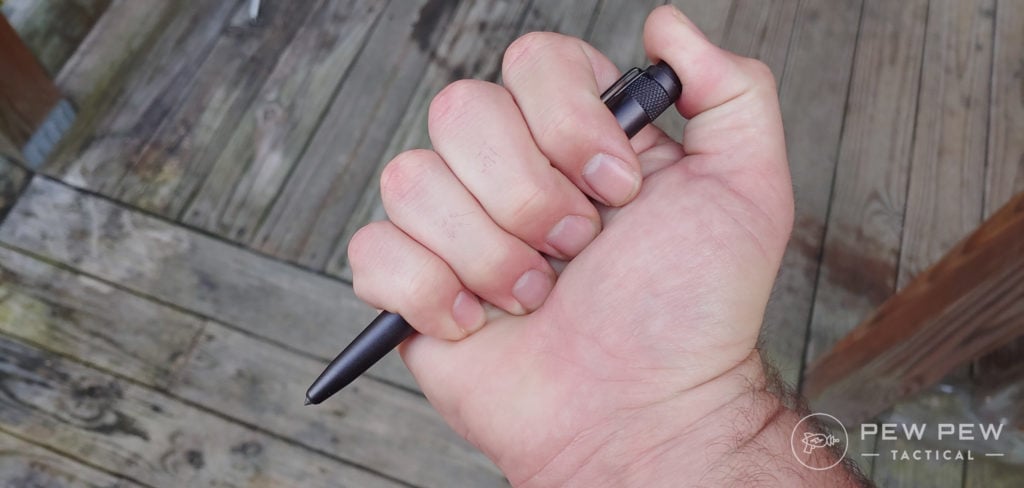 Machined rings allow you to have an excellent sure grip as well. It sticks to your hand when in use and works like a charm. The DST is a smooth writer, not as smooth as the Gerber, but not bad either.
24
at Violent Nomad
Prices accurate at time of writing
Prices accurate at time of writing
This tool was designed by Navy SEAL Clint Emerson, author of 100 Deadly Skills. The book is perfectly paired with the DST, and using a pen as a weapon is one of the Deadly Skills listed in the book.
The downside is that the tungsten tip will eventually wear through your pocket, so be cautious.
3. Voodoo Tactical Rebel
After losing my 50 dollar Gerber, I get why people like to buy their pens a little cheaper, and there are options for that. The Voodoo Tactical Rebel is one such option.
This cheap tactical pen isn't a bad option for the price.
The Rebel is an all-aluminum pen, so it's not as strong as steel. If you broke it through smashing glass or faces, then it's cheap to replace.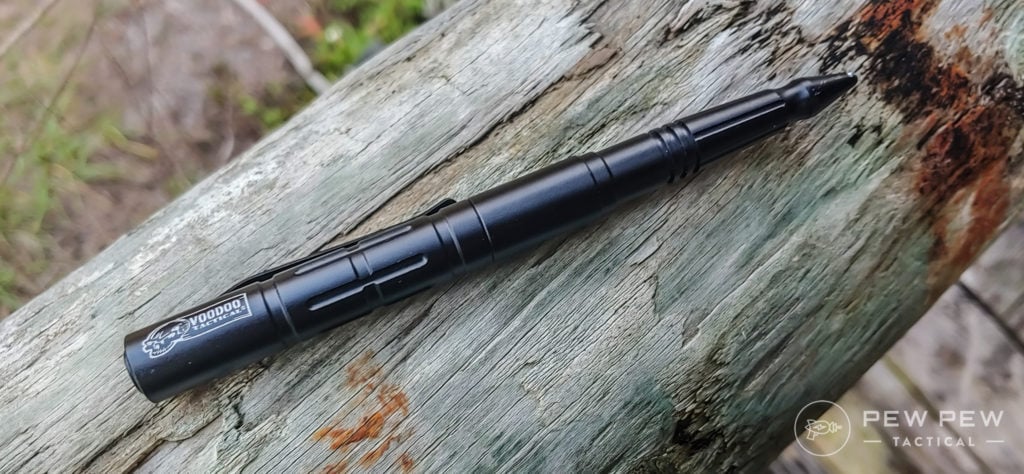 The end is somewhat pointed, but not enough to cut through your pocket. It's just sharp enough to cause mean and to be used as a defensive weapon.
The flat-top allows for a secure grip, as does the machined ridges. The design is tapered and very lightweight. It's easy to carry around without noticing it in your pocket.
Since it won't chew a hole through your pants, you won't need to worry about clipping it on just right.
13
at Amazon
Prices accurate at time of writing
Prices accurate at time of writing
The Rebel writes okay, it's a cheap pen and writes like one. A better ink cartridge may help here, and the good news is you can replace them. It's simple enough, and the pen can last you a long time if you take care of it.
For less than 15 bucks, it allows you to give the tactical pen a try and see if you like it or not.
What's your take on the VooDoo?
4. CRKT Williams Tactical Pen
As far as design goes, the CRKT is the lowest profile of the tactical pens. It looks like a pen, maybe slightly fancier, and that's it.
We can all pretend we don't care how good an item looks, but let's be real it matters.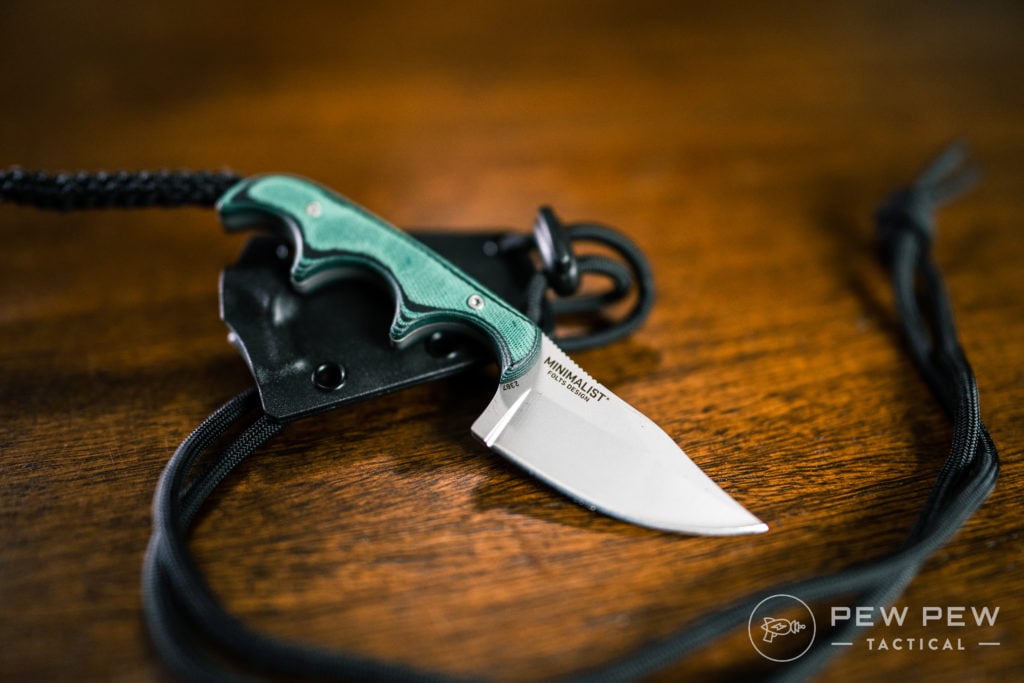 William's Tactical Pen is gorgeous. It's designed by James Williams, a martial arts instructor, former Army Officer, and knife designer.
Made from 6061 aluminum and has a non-reflective anodized finish.
It's the same material some companies use to make AR uppers and lowers and the same finish too. It's a durable, but light tool and comes in at only 1.2 ounces. It's six inches long and features a snap cap.
One side of the pen is for writing, and one side is for stabbing. The cap covers whichever side you aren't using and is a friction fit, so it's less of a pain than one that unscrews. Additionally, the CRKT pen uses a Fisher Space Pen cartridge.
38
at Amazon
Prices accurate at time of writing
Prices accurate at time of writing
It has a removable pocket clip, and boy is that clip freakin tight. It most certainly won't get caught on anything. The pen scribbles well and is nice and smooth while writing.
5. Benchmade 1100 Series
Is you guys want the Cadillac of tactical pens to go to Benchmade. Benchmade makes some of the best knives out there, and their pen aims to do the same. The 1100 series comes in aluminum, titanium, and Damasteel.
The aluminum is the cheapest by far and still costs over a hundred bucks. But if you really want to "buy once, cry once" the Damasteel and Titanium models sell for two to three hundred dollars.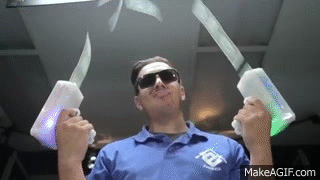 They are machine brilliantly and feature an ergonomic knurling pattern that gives you a good solid grip when being used as a weapon and a comfortable grip when you are using it to write. The Benchmade 1100 writes like a champ too.
Part of that is the excellent ink cartridge, and the other part is the O ring sealed cap. This helps keep the ink wet and doesn't let it dry out. This means there is no struggle in getting the pen writing.
The knurled design features an aggressive grip texture and a flat top upper to keep a rock-solid grip on the pen when smashing faces or glass.
123
at Amazon
Prices accurate at time of writing
Prices accurate at time of writing
This pen, more than any other, is shaped like a kubaton with a semi-sharp kubaton point. It will make an impact without making a hole in your pocket.
The Benchmade 1100 is an expensive pen, and if you get one, don't be me and lose it in the woods. It's an heirloom-quality piece and is priced accordingly.
A Pen For You And A Pen For Me
I like EDC gadgets and gear, so I'm a sucker for stuff like this. I know the chance of me using one of these as anything more than a pen is low, but so is the possibility of me using a gun, and I carry one of those daily.
It doesn't necessarily matter if I never use one to do anything but write. I do like a high-quality pen that's strong and durable.
Your typical Bic simply won't cut it compared to even a cheap tactical pen.
What do you folks think? Have good or bad experiences with these pens? Let us know. If you're ready to go full tactical, take a look at the Best Neck Knives!