Neck knives may be all the rage with the mall ninjas of the world.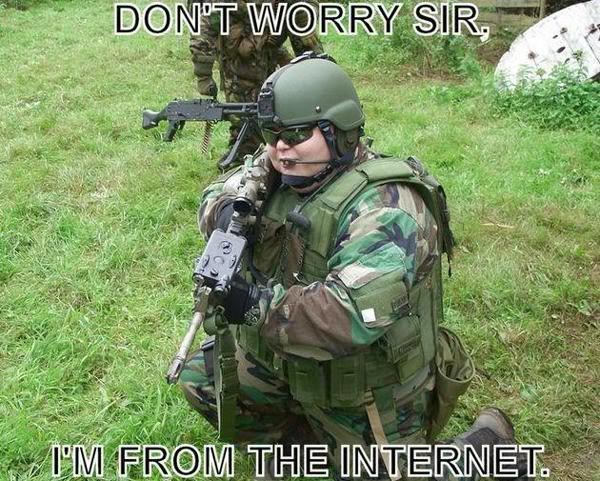 Right up there with dull throwing stars samurai swords made from the mildest of steel…but that doesn't necessarily mean you should discount them as tools or even self-defense options.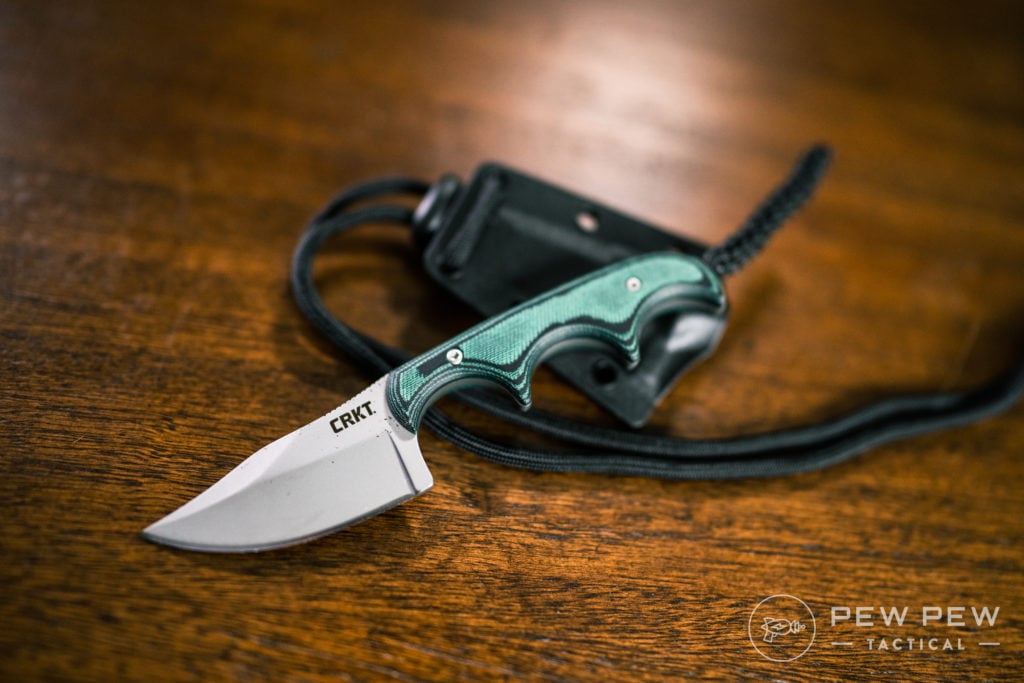 A tiny little 1 oz knife on a neck chain where it's all but invisible?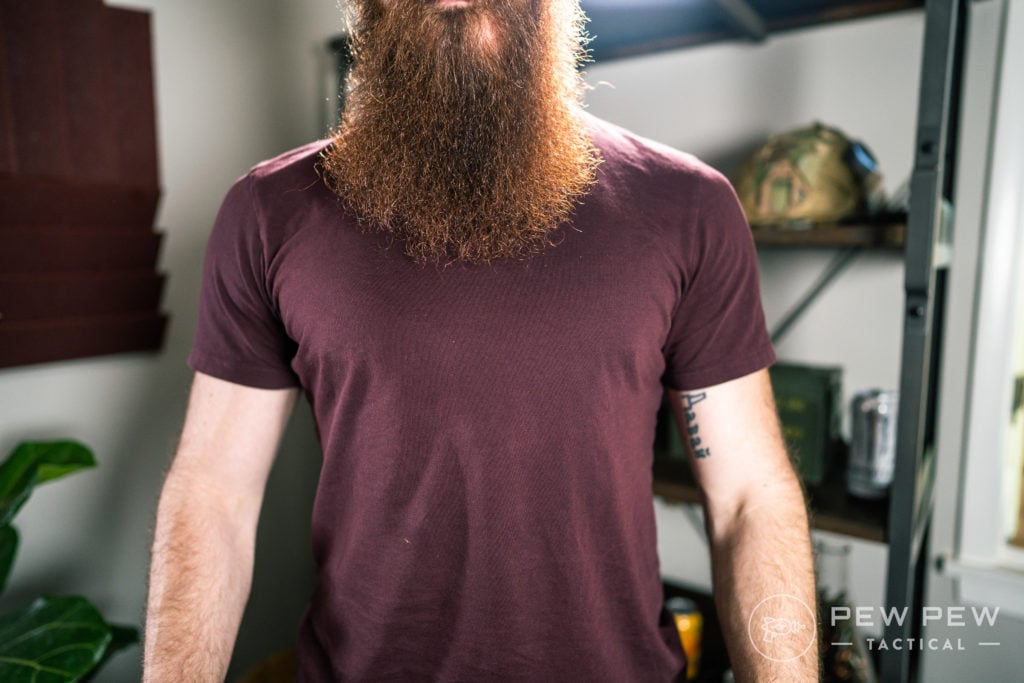 As long as you're not going through a metal detector or getting patted down by a pro, no one will even know its there.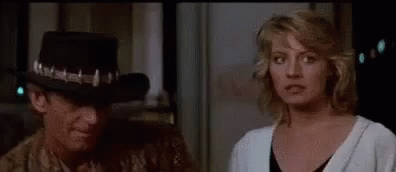 Sound like something you're interested in?
Let's talk more about how to choose a neck knife, and which ones are worth looking at.
Why Have a Neck Knife?
Neck knives can actually be very practical and are great for either a holdout weapon for dire emergencies or just for opening pesky boxes and cutting into the packaging.
I personally was always a pocket knife guy until I was given one as a gift. I didn't want to be rude, and it was a nice little knife (which is why I included it on this list. I'll tell you which one at the end of the article) so I wore it around the house.
And then outside the house.
And then I started feeling weird going out without it.
I used it more than I thought I would, and I actually found it to be really practical for quick tasks like opening boxes or what have you.
And while I wouldn't choose a neck knife over my GLOCK 19 (Best Beginner Handguns) in a self-defense situation, a handgun isn't always practical or even allowed everywhere.
Choosing a Neck Knife
Choosing a neck knife is, not surprisingly, a lot like choosing any knife, with a few additional concerns.
Construction and Materials
First and foremost, what is the knife made out of? There are some push daggers and spikes that are made out of high-density plastic designed to be used as a last-ditch stabbing implement in an emergency.
More common are steel knives, either stainless or high-carbon, that come in a huge variety of designs. These knives are more practical and utilitarian, but won't pass a metal detector.
Frankly, I don't want to advise anyone to look for a knife based on whether or not it'll trip a metal detector, because I can't think of a non-nefarious reason why you'd want to do that.
Also, I'm on enough government watch lists I'm sure, so I don't want to push it.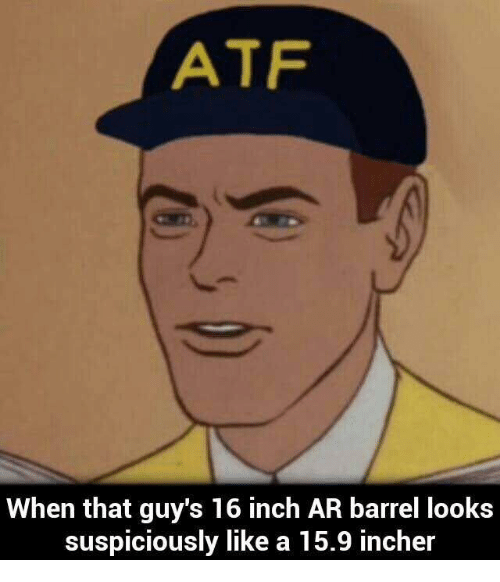 We'll be sticking to steel knives here then, and the big decision there is high-carbon steel vs stainless.
Stainless is generally cheaper and is much more corrosion resistant (but not really stainless or rustproof, so you should still oil your knife and keep it dry when you can).
On the other hand, high-carbon steel knives are better at holding an edge, but require more maintenance and care, like oiling and rust removal.
So, construction comes down to more sharpening or more cleaning. Personally, I use my knife a good bit, so I'm more prone to carbon steels that will hold an edge longer, even if I do have to oil them more often.
Intended Use and Design
Something else to think about is what the knife's intended use is. If you're looking for a general-use knife to open packages and do miscellaneous work, you won't want a push dagger or spike. If you're looking for a self-defense tool, you may not want some fancy carbon-steel thing designed to chop wood.
Always match your tools to your task, and that goes double for your knives.
Size and Weight
First and foremost, what's legal in your state size wise? Are neck knives legal at all? What kind of blade length can you have?
If you are looking to carry your knife concealed, what size and weight of knife can you comfortable hang around your neck. If you're frequently wearing tight or fitted clothing, do you really want a bulky knife outline on your chest?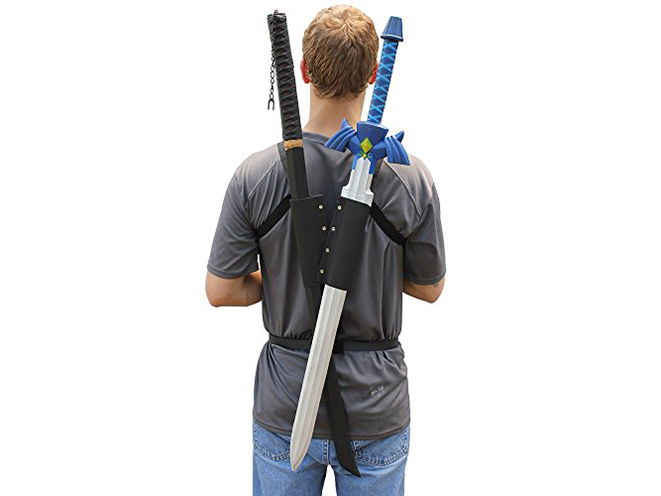 Comfort is also a concern. Length and weight are going to matter a lot when you're carrying a knife on a necklace, so you'll want to get something that works for you and isn't too long or too heavy to actually wear in comfort.
Sheath
Unless you're some wackadoo that wants to carry a naked blade just a few inches from your jugular, you'll want a good sheath. Maybe your goal is to walk around and dare God to kill you, I dunno.
For me though, I want all my knives stored safely when not in use, and that goes triple and quadruple for ones that are hanging on my chest.
A good sheath is incredibly important for a neck knife. Test your sheath by picking the knife up and shaking it a bit, whatever you think is reasonable for your activity level. It should be able to retain the knife just fine, otherwise start looking elsewhere.
You may also want a sheath with snaps or some other solid closure, but then you have to look at your purpose again.
If you're not looking for a defensive tool, it doesn't matter if it takes an extra second to get your knife out. If you're looking for something that you might use to get between yourself and that crackhead with the broken bottle who just jumped out of an alley at you, do you really want a snap or button? Probably not.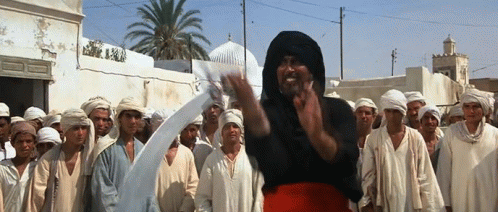 Again, match your tool to your purpose.
Lanyard/Necklace/Chain
How the neck knife hangs around your neck is pretty important too. Make sure you get something comfortable (steel bead chains are only good for dog tags, anything much heavier can get uncomfortable quickly) and something that is either the right size for you or is adjustable.
Legality
Like gun laws…there's a lot of them that vary from location to location…so always double-check for your city, county, and state.
Best Neck Knife
So, now that you know how to pick the best neck knife for you, take a look at the knives we like. These are either knife I've tested, someone on staff has tested, or something one of us owns.
And one of them is hanging from my neck as I type this.
Let's take a look at the best neck knives money can buy (or at least the best ones we can find).
Let's start with my recommended favorite.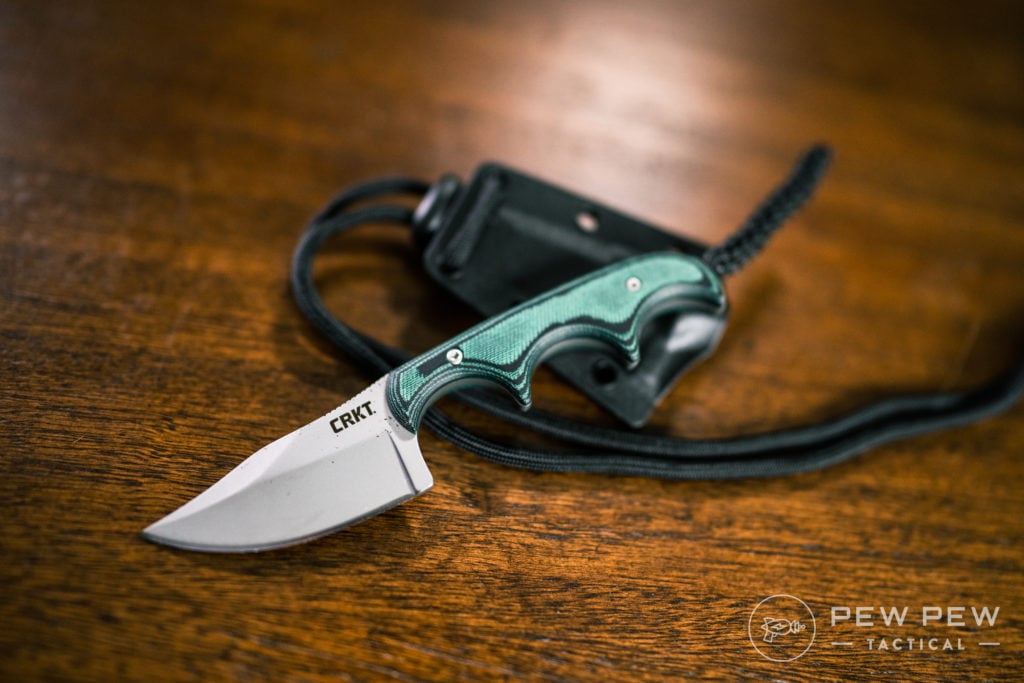 For a general-use knife that's just as at home in the wilderness as the urban jungle, the CRKT Minimalist Bowie is a great EDC knife, whether you're just opening up a delivery at the office, or whittling a spear in a survival situation.
The Bowie blade is super useful and it has aggressive finger grooves on the handle which make it easy to handle and hard to drop.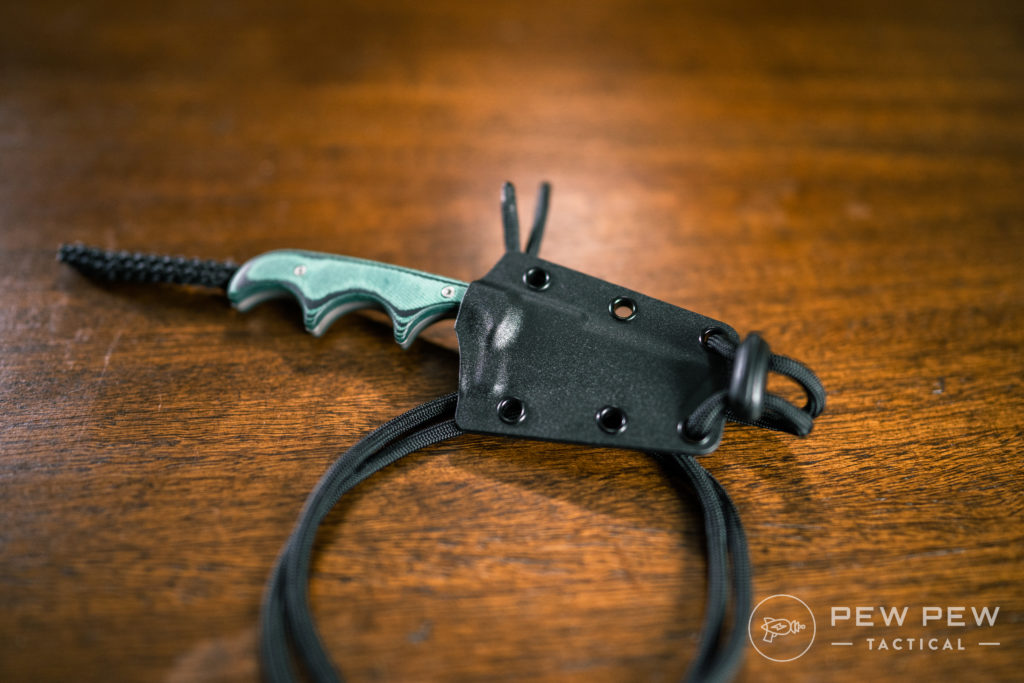 Check it out in action!
The blade is made of high-carbon steel and will stand up to quite a lot of use before it needs sharpening, making it perfect for those who spend a lot of time away from civilization.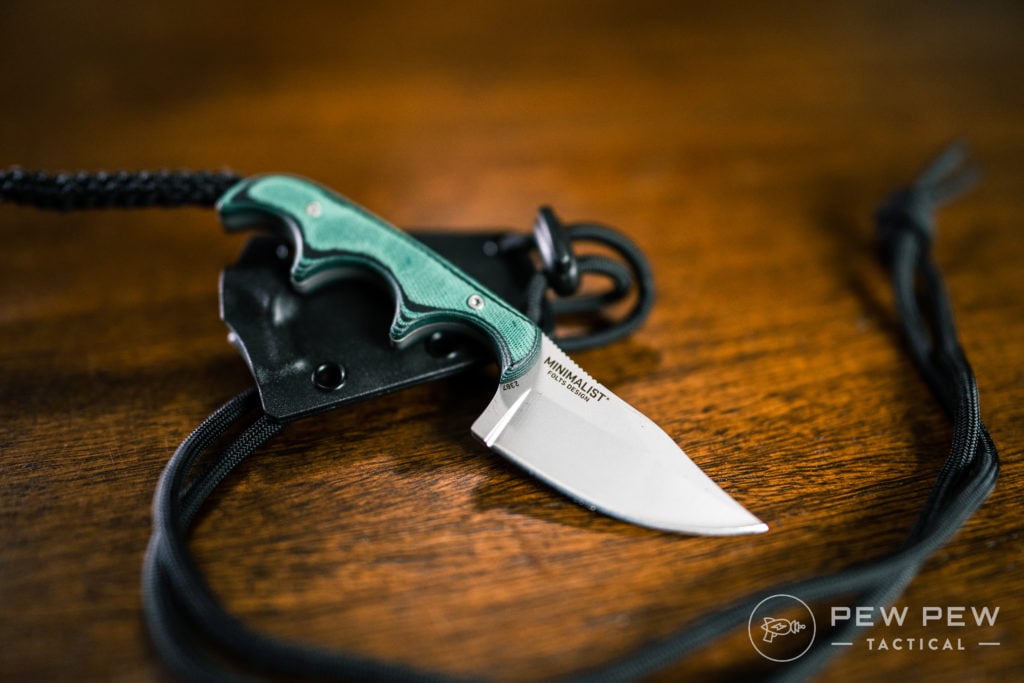 In a pinch, it'll also do just fine as a defensive tool, and I'd feel comfortable recommending it to someone for this purpose, even if they just wanted it as a backup weapon and didn't plan on using it as an EDC, general-use knife.
Plus…unless you're wearing it outside…no one will ever know you have a blade.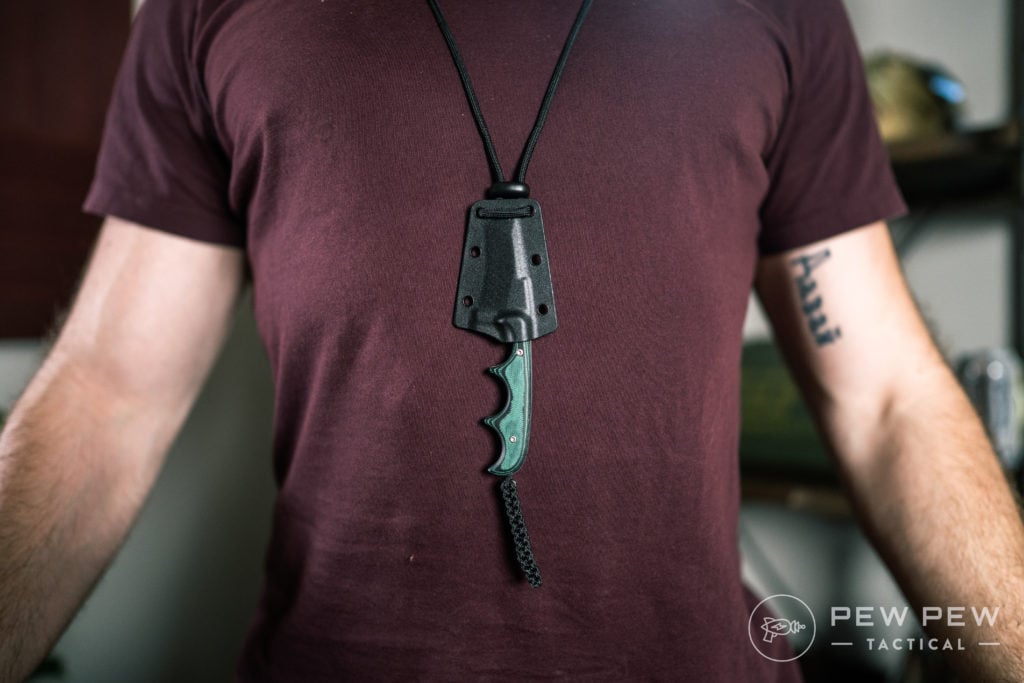 Finally…it's a reasonable price so it's an easy start…and not the worst thing if you lose it.
20
at Amazon
Prices accurate at time of writing
Prices accurate at time of writing
What's your take on the CRKT?
The SOG Snarl is somewhat unique when it comes to neck knives. For one, its the smallest option on this list at just 4.3" with a 2.3-inch blade.
Impressively minimalist and is small enough that from any real distance, you're unlikely to alarm anyone when you pull it out to open your mail, and in a defensive situation, it's going to be hard to spot for an attacker.
Most Versatile Neck Knife
30
at Amazon
Prices accurate at time of writing
Prices accurate at time of writing
This is due to the Snarl's unusual design. Forgoing a handle, it actually has two finger rings and an indentation for a third, almost like a modified set of brass knuckles. This ensures it's virtually impossible to lose the knife in a defensive situation and it also gives you good control and ease of use when you're just whittling or slicing packing tape.
We like Spyderco knives around here, as you can probably tell from our EDC knives list, but the Spyderco Ark proves that they can make more than just fancy flippers.
70
at Amazon
Prices accurate at time of writing
Prices accurate at time of writing
This fixed-blade neck knife is just a hair or two under five total inches long and has a 2.5-inch blade. It comes with a neck chain and a surprisingly nice sheath for its H1 steel blade. It's definitely one of the longer blades on this list, but it's still light enough to wear comfortably, while still being long enough to grip like a real knife without many issues.
Are you a game hunter that finds yourself with a need to carry a small knife for processing things like quail and dove? Have you ever needed to pick all the little fiddly bones out of a piece of trout? Do you ever find yourself wishing you had an extremely light and compact knife that's scalpel-sharp on hand?
15
at Amazon
Prices accurate at time of writing
Prices accurate at time of writing
If you answered yes to any of these hypothetical questions, the Cold Steel Bird and Trout may be for you. It has an extremely narrow and sharp point, almost like an Exacto blade, and it is made from AUS 8A Japanese steel, making it great at retaining an edge.
Its unique design gives you a six-inch length, but at just .8 oz, it's one of the lightest knives on this (or any) list. If you need a backup knife for small, detail work, or just like the idea of a tiny pig sticker that's still shaving-sharp, this is a good one to look into.
This next knife is also made of AUS 8A steel, but it's more for cutting your way out of a bad situation than for cutting up a dead bird or fish.
The Ka-Bar TDI Law Enforcement is a true backup weapon, designed to be worn under a uniform shirt, or clipped to a duty belt with the multi-function sheath and used as a fighting knife.
34
at Amazon
Prices accurate at time of writing
Prices accurate at time of writing
And make no mistake, this is a terrible EDC knife. The shape and ergonomics are all wrong for anything but use in difficult times against someone determined to kill you. If you're looking for a solid backup to a carry gun, or just something a little less conspicuous that can still be used to defend yourself, this is a great option.
The handle is black Zytel, a material so tough that they make other knives out of it, and at just under six inches in length with a 2.3-inch blade, it's perfectly sized to do the job it was designed to do.
The Esee Izula is the Cadillac of neck knives. With a blade at 2.63' long and weighing in at 3.2 oz., its one of the largest knives on this list.
It's also one of the best. It's made with high-carbon steel and wrapped in a slip-resistant checkered polymer that makes hanging on to the knife in slippery situations a breeze.
Best Overall Neck Knife
70
at Amazon
Prices accurate at time of writing
Prices accurate at time of writing
Its geometry makes it a damn-near perfect multipurpose knife while still leaving plenty of capability to put a hurt on an attacker if needs must.
The only fault I have with it is the price, and that's the reason that I don't recommend it for just everyone. At almost $80, you could have four other neck knives for the same price and you probably wouldn't notice the difference.
For those that won't settle for anything but the best, however, settle for nothing else.
Parting Shots Stabs
Neck knives may seem pretty silly at first, but if you take a serious look at what they offer, I doubt you'll be laughing.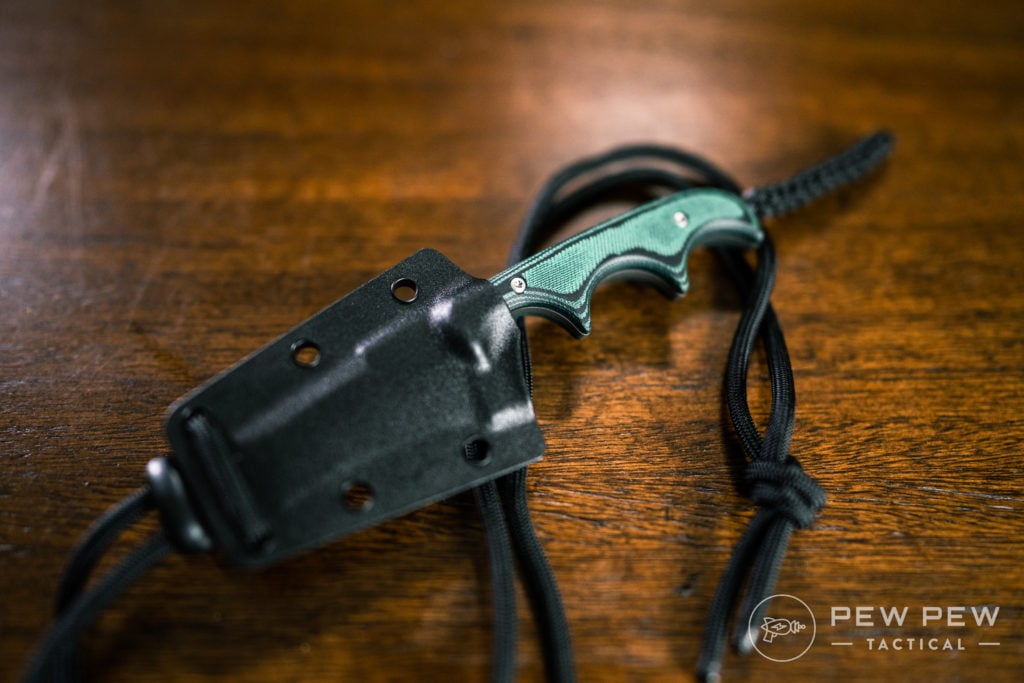 These knives are tested and tried, and I'd stake my reputation as "that guy with all the knives" that any one of them would work just fine for most people.
Again…my go-to is the CRKT Minimalist in Bowie.
20
at Amazon
Prices accurate at time of writing
Prices accurate at time of writing
I know I quite enjoy mine quite a bit!
Which one of these knives did you like the most? Maybe a neck knife isn't for you though, but you still need a knife to carry. Out 8 Best EDC Pocket Knives article is just what you need!