Do you like to do your grocery shopping in the woods?
When you watch Disney's Bambi, do you dream of chargrilled steaks?
Well, if you haven't noticed, that meat doesn't come in neat plastic packages like the stuff you get from the local Kroger.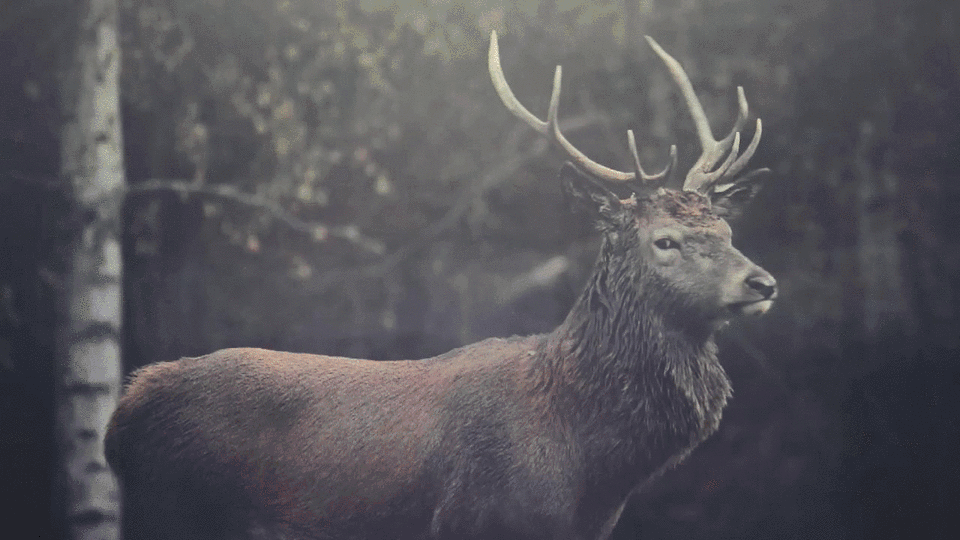 Getting meat from animal to table takes some effort, but the delicious (and healthy) results are well worth the effort. Having a good skinning knife, definitely makes the process way easier.
What makes a knife a good skinner? What are some of the best tried-and-true skinning knives on the market?
Get your reading glasses and your whetstone ready. We're about to dive deep into the realm of skinning blades.
Table of Contents
Loading...
Why You Need a Skinner
You can totally use your pocket knife or camp blade to skin a deer, especially in a pinch.
You can also drive a nail with a shoe, but it definitely isn't the best tool for the job.
Having a one-blade-fits-all mentality may get you through life, but it isn't going to make your cutting jobs any easier.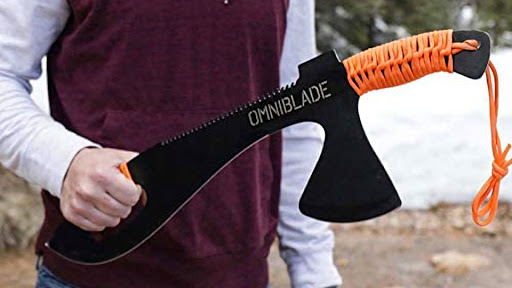 Plus, we probably can't be friends.
If you want to be my BFF, you're going to need more than one knife. Plus, if I see you hacking away at a deer carcass, mutilating perfectly good meat as you go, respect levels are going to plummet pretty fast.
To be my Bestie, and get that animal skinned and ready to process, you'll need a razor-sharp knife that can peel the hide off a buck in a dozen easy strokes.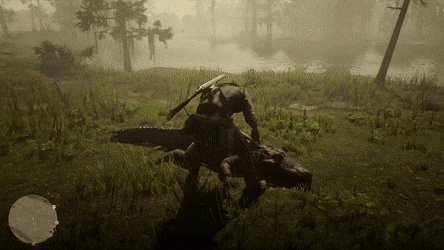 While that might be a slight exaggeration, this isn't a job you want to stretch out all afternoon. Every minute you waste can negatively affect the flavor of your meat.
The right skinning knife will help you make quick work of this sometimes unpleasant job.
What Makes a Good Skinning Knife
If you aren't sure what makes a knife well-suited for skinning, here are a few key things to consider.
Fixed Vs. Folding Blades
The first decision you'll need to make is whether you want to use a fixed or folding blade. Which type of skinning knife is "best" is mostly a matter of personal opinion.
However, I have some pretty strong personal opinions.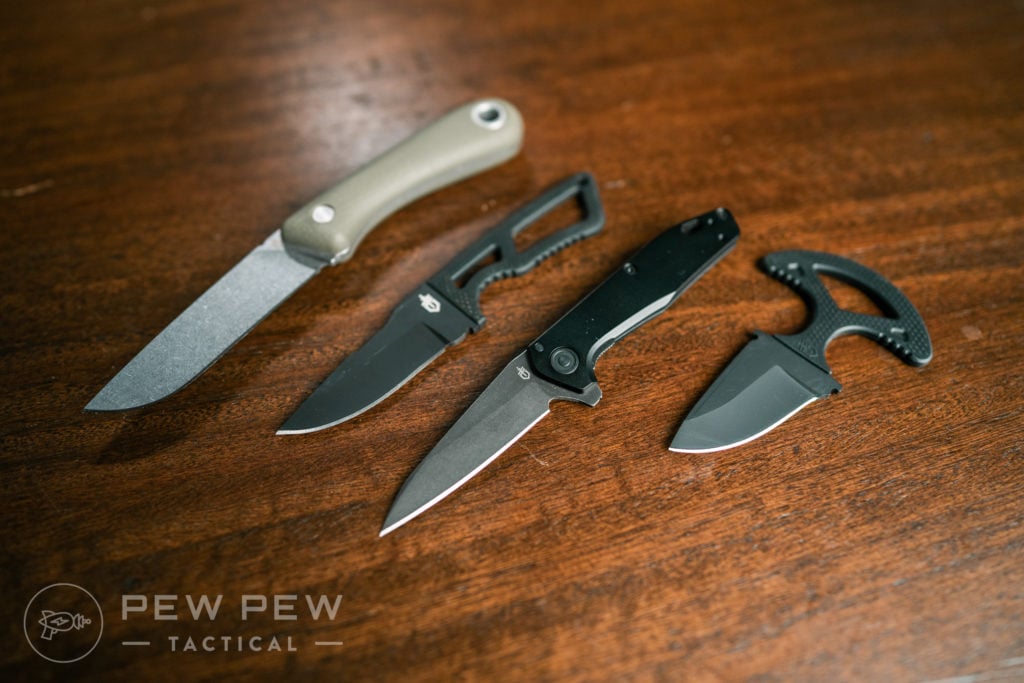 I'm not going to say folding knives aren't super awesome. I carry a pocket knife pretty much everywhere I go. The compact convenience of a folder earns them several gold stars.
But they aren't great for skinning.
Have you ever tried to clean deer fat out of the nooks and crannies of a folding blade? It isn't easy.
In general, a fixed blade knife is better suited for skinning tasks. Perfect for rough jobs, fixed blade skinners will be stronger, less likely to break in the middle of separating a joint, and are way easier to keep clean.
Before the folding knife fan club assaults me in the comments section, I'm not saying there aren't some nice folding skinners out there. I'll even admit that I'm pretty partial to a few.
However, if you like the convenience of a folding blade, just make sure you carefully clean the locking system.
Dirt, hair, meat, blood, and fat can gunk up a mechanism in a hurry. It can smell pretty bad, too, and isn't at all sanitary.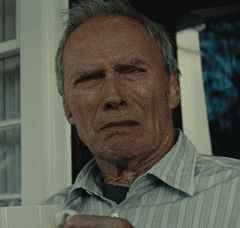 Blade Design
Traditional skinners have a narrow tip and a deep belly. The tip is designed for precision cuts, while that deep belly provides a nice, long cut stroke.
Both features are important for removing the hide from an animal. Drop point and clip point blades work fairly well for most skinning tasks.
You'll want a small blade for the fine cuts necessary for removing a cape for mounting purposes. Stay away from those big 6-inch camp knives. Trust me. Your taxidermist will thank you.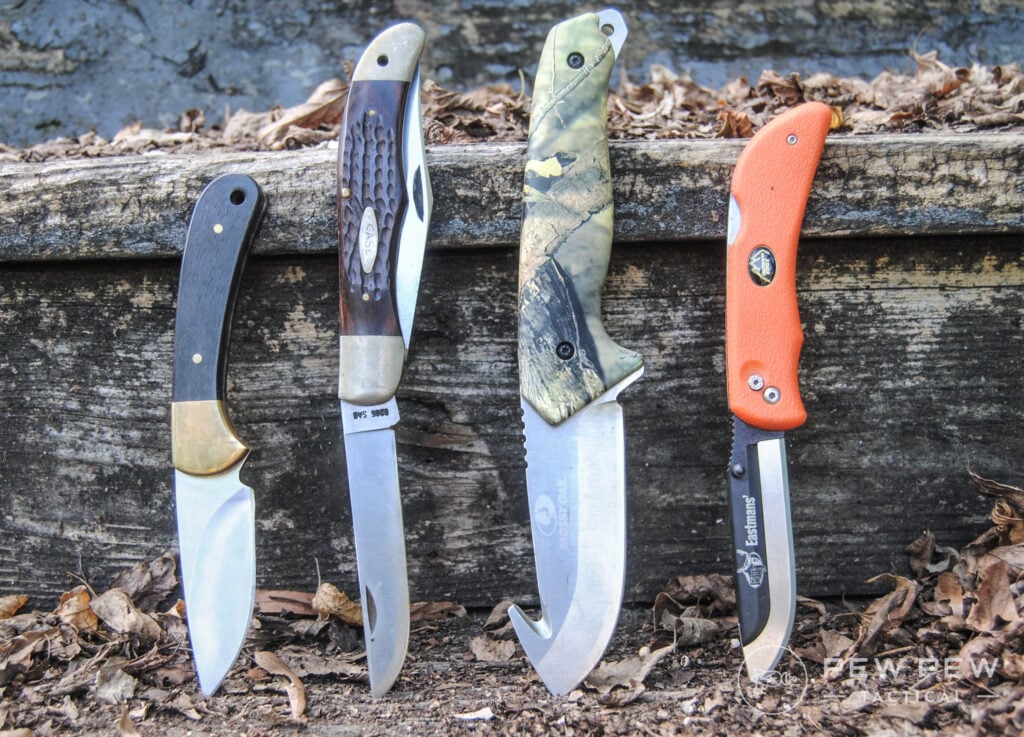 Small blades also work well for dressing upland birds, waterfowl, and small game like squirrels and rabbits. 3 to 3 ½ inches should work well.
For stripping the hide from medium-sized game like whitetails or mule deer, especially if you're in a hurry and aren't concerned about a wall mount, a long knife (3 ½ to 5 inches) will make the job go faster.
If you need to skin larger game (think elk, moose, or brown bear), 5 or more inches of cutting surface can be an asset.
However, bigger isn't always better. A smaller blade will be easier for you to control, which will reduce the possibility of nicking the hide or leaving some of that precious meat attached to the skin.
A Note About Gut Hooks
Many hunting knives feature a gut hook, which is basically a sharpened semi-circle forged into the back of the blade. In theory, the gut hook is supposed to cut a clean line up the center of a fresh kill for super easy field dressing.
They look cool, I guess. But I don't know many hunters who use them. There's just something unsettling about having a blade pointing toward you while you open up the paunch of a carcass.
Besides, you don't have the same level of control over the cut your gut hook makes.
All you really need for skinning is a surgically sharp edge and a steady hand. But if you like the way a gut hook looks on a blade, it makes a fantastic bottle opener.
Blade Steel – Stainless Vs. High Carbon Steel
If you aren't a blade junkie, the subject of steel can be kind of boring. I mean, as long as the knife is sharp, the specific type of steel really doesn't matter, right?
Actually…it really does.
The type of steel used to make your blade determines its strength, how easy it is to sharpen, and how well it will hold an edge.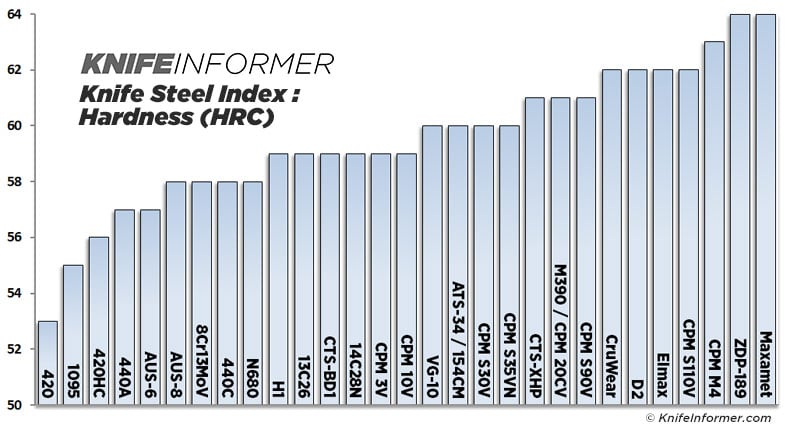 And it is absolutely critical for your skinning knife to hold an edge. No one wants to have to stop in the middle of removing a hide to sharpen a dull knife.
Blade steels fall into two major categories – stainless steel and high carbon steel.
The main difference between high carbon steel and stainless steel is that stainless has some chromium tossed into steel's basic iron/carbon cocktail.
Like magic, the chromium makes stainless steel more resistant to rust and corrosion. The more chromium in the mix, the more the blade will fend off corrosion.
Since your skinning knife will be exposed to blood, guts, moisture, and all sorts of corrosive substances, it seems like the perfect material for a skinning knife.
Right?
There's only one problem.
That rust resistance comes with a price. As the chromium content of the steel goes up, the blade will become harder to sharpen and more prone to breaking.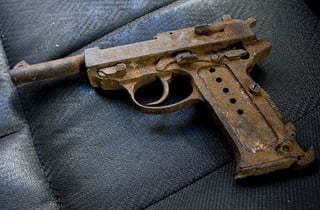 High carbon steel is tough. You won't find a stronger, more durable blade than one made of high carbon steel. In general, carbon also stays sharper longer than stainless, which is a major perk when you're skinning out a large animal.
However, blood is pretty corrosive, and your skinning knife will be exposed to tons of it (at least it will if you're a decent hunter).
If you opt for a carbon steel skinner, you'll want to clean it thoroughly after each use to keep it looking spiffy.
However, even if it does develop a few spots of tarnish, it's worth noting that discoloration won't affect the blade's performance.
Handle Design and Material
The blade isn't the only thing you need to consider when choosing a skinning knife. The handle is equally important.
You'll want a handle with an ergonomic design and a slip-resistant coating. This thing needs to be easy to hold onto, even when your hands are covered in slimy blood and gore.
Best Skinning Knife
All of the knives on this list can be bought for under $100. That's usually considered "cheap" by most blade aficionados.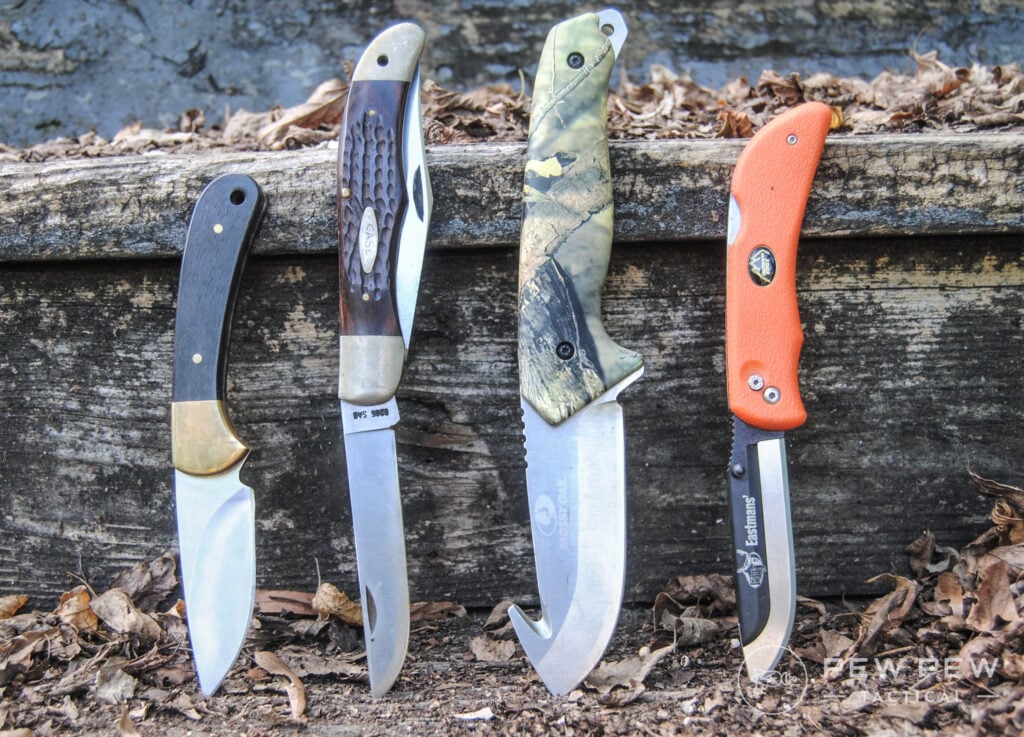 However, sharp is the primary goal when it comes to a skinner, and you can (sometimes) accomplish that with a $25 knife and a good sharpening kit.
Still, there's the old "buy once, cry once" saying. If you can afford to spend more than $25, you probably should.
1. Buck Knives 113 Ranger Skinner
If you want a classic skinner, it doesn't get any more traditional than a Buck knife. I have at least a dozen hunting knives, and a Buck Knife, specifically the 113 Ranger Skinner, is my go-to.
Buck Knives are the coming-of-age gift in our family, and the Ranger Skinner is the one my youngest son currently wears on his hip. It's a beautiful knife with a natural ebony handle.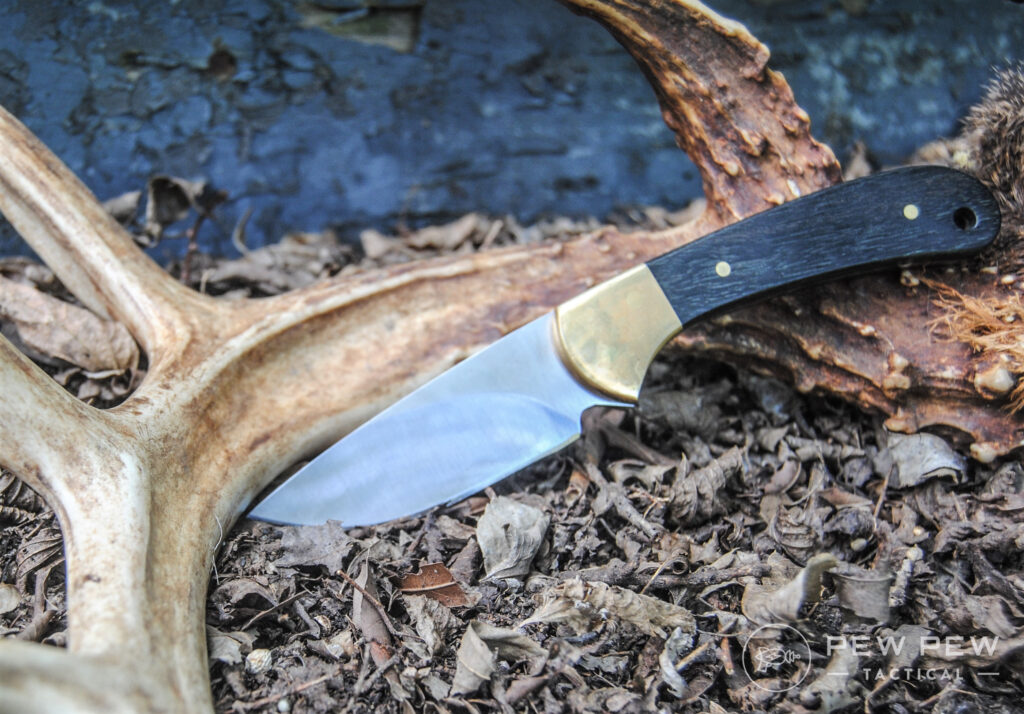 It's definitely a keepsake-worthy knife he can pass down to his grandkids someday.
The 113 Ranger Skinner combines the best features of Buck's famous Ranger and the classic Buck Vanguard. Basically, the Ranger Skinner a streamlined version of the Vanguard in a smaller package for easier use in the field.
The 3 ⅛-inch drop point blade is the perfect size for skinning. The size makes it easy to control, so there are no accidental hide nicks or punctures.
It comes hair-shaving sharp right out of the box. Crafted from Buck's signature 420HC (high carbon) steel, this thing holds an edge like there's no tomorrow.
70
at Amazon
Prices accurate at time of writing
Prices accurate at time of writing
Not only does it slice through deer hide with surgical precision, but it also carves through tough hog hide without even breaking a sweat.
2. Case Bone Folding Hunter
The Case Folding Hunter is another classic skinning knife that has been used by generations of hunters. These knives don't just accidentally earn "classic" status.
They earn it through years of hard use and dependable performance. Sure there are tons of fancy new knives on the market, but like Grandpa said, "If it ain't broke, don't fix it."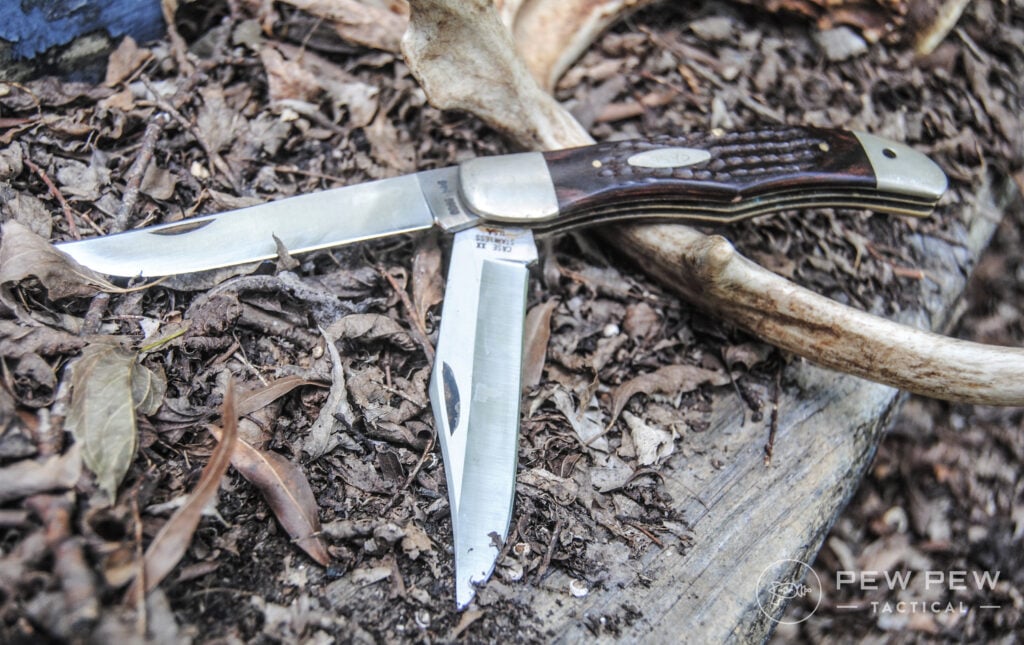 If you need a good all-around knife that also does a damn fine job of skinning, the Case Pocket Hunter is nearly perfect.
It features two awesome 4 ¼-inch blades – a multi-purpose clip blade and a "skinner" blade you can use when you need a more aggressive cut.
The blades are made of Tru-Sharp surgical stainless steel which is supposed to be comparable to Buck's 420HC in durability and edge retention.
However, I find I need to sharpen this one more frequently than my Buck Knife. It could be the age of the knife. I'm not sure.
This one and I go way back. This is the knife my dad handed me to field dress my first whitetail buck some 30-mumble years ago. I butchered it, but it totally wasn't the knife's fault.
88
at Amazon
Prices accurate at time of writing
Prices accurate at time of writing
Both before and since that day, this knife has skinned many a hide, both in the backyard and in the backcountry. And, it holds an edge just as well as it holds memories.
3. Mossy Oak Gut Hook
Mossy Oak is best known for their camo patterns, but in recent years they've been pumping out all kinds of hunting gear. They make hunting blinds, backpacks, folding chairs…and knives.
Yes, this knife is gimmicky, but I love it in an almost-too-embarrassed-to-admit-it kind of way.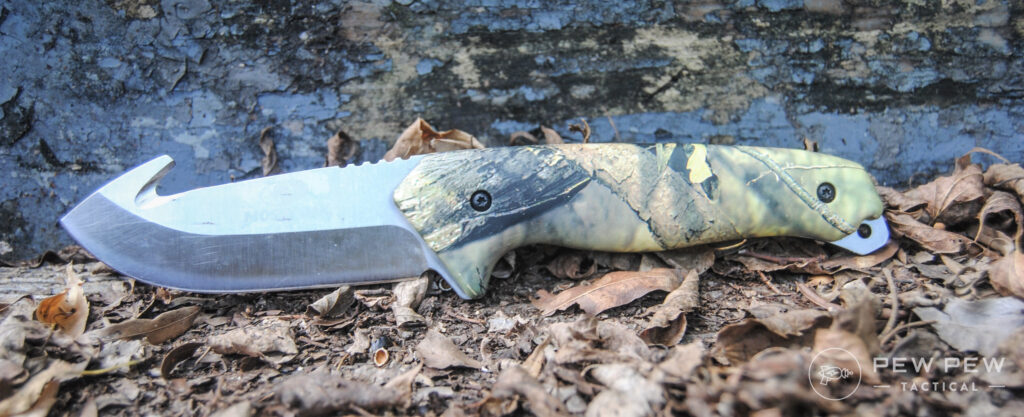 Honestly, I really like the handle. It's long and beefy (if you have big, fat man hands, you'll love it), and it has a non-slip, rubberized grip that stays tacky enough to keep it from sliding around when your hands are super bloody.
The blade is 4 inches of 440A stainless steel. It's tough.
Plus, you can gut a deer, sheath the knife without cleaning it, and then come back the next hunting season (Guilty!), and there won't be a speck of rust on the blade.
It's also super CHEAP! So, if you want to gift a knife to a young hunter, no one's going to cry when this one gets lost in the woods.
But…you're going to have to be serious about sharpening this one. Go ahead and block off an afternoon, because you'll need to invest some time and elbow grease. It does NOT come sharp out of the box.
20
at Amazon
Prices accurate at time of writing
Prices accurate at time of writing
When you're done with your afternoon of sharpening, you can go ahead and pop a top with that super cool gut hook.
4. Outdoor Edge Razor Blaze
If you're skeptical about using a replaceable blade knife, I don't blame you. But I promise the Razor Blaze will make you a believer.
I found this one tucked inside of my Dad's hand-me-down hunting gear, and I've used it as a back-up knife for years.
It is super lightweight (less than 3 ounces) and folds to a compact 4.5 inches, making it awesome for packing in on those high elevation hunts.
It comes with five OMFG-these-things-are-SHARP replacement blades, so you can easily swap out your dull edge for a fresh one when you need it.
No sharpening necessary (Although, you can definitely resharpen the blades if you're feeling thrifty).
One blade is enough to skin at least two big bucks, so the five replacements should be more than enough to last the average hunter through one whole season.
Once you've run through them, you can get the 2 1/2-inch replacement blades for less than two bucks apiece.
The handle is made from sturdy textured plastic to help you keep a good grip, even when your hands are wet.
35
at Amazon
Prices accurate at time of writing
Prices accurate at time of writing
And it may seem like a small thing, but I love that the handle is blaze orange.
I know hunters love their camo, but if you've ever dropped your knife in a pile of dead foliage, you'll appreciate that bright orange color.
Other Knives Worth Mentioning
One last skinning knife with a rock-solid reputation. But haven't made it into my hunting pack (yet), but are definitely worth considering.
Gerber Randy Newberg DTS Hunting Knife
When industry leader Gerber decides to tap into Randy Newberg's extensive hunting experience, you know the result is going to be awesome.
60
at Blade HQ
Prices accurate at time of writing
Prices accurate at time of writing
Perfect for processing big game like elk and moose right in the field, this knife has two quality blades – a 440C drop point that is a total workhorse, PLUS a short serrated blade for sawing through those tough tendons.
Parting Stabs
A good skinning knife will make processing your meat sooooo much easier. If you want to tan that hide or cape out a trophy, the quality of your skinner is even more important.
Whatever knife you choose, be sure to take care of it. Skinning game is a messy job. It can wreak havoc on even the best blades.
When you're done with the process, make sure you clean your blade well. It will help keep it in good condition for years to come.
It will also help keep your meat processing as sanitary as possible.
And don't forget to give that blade a good sharpening from time to time.
What is your go-to skinner? Have any cool skinning stories you're willing to share? We're all ears. Hit is up in the comments.
If you're looking for an all-around outdoor blade, check out our hands-on reviews of the 4 Best Survival Knives for All Budgets.