The Remington Model 700 is a rifle builder's dream.
As one of the most accurate and reliable factory guns available it provides a great platform to build a rifle that is limited only by your imagination and checkbook.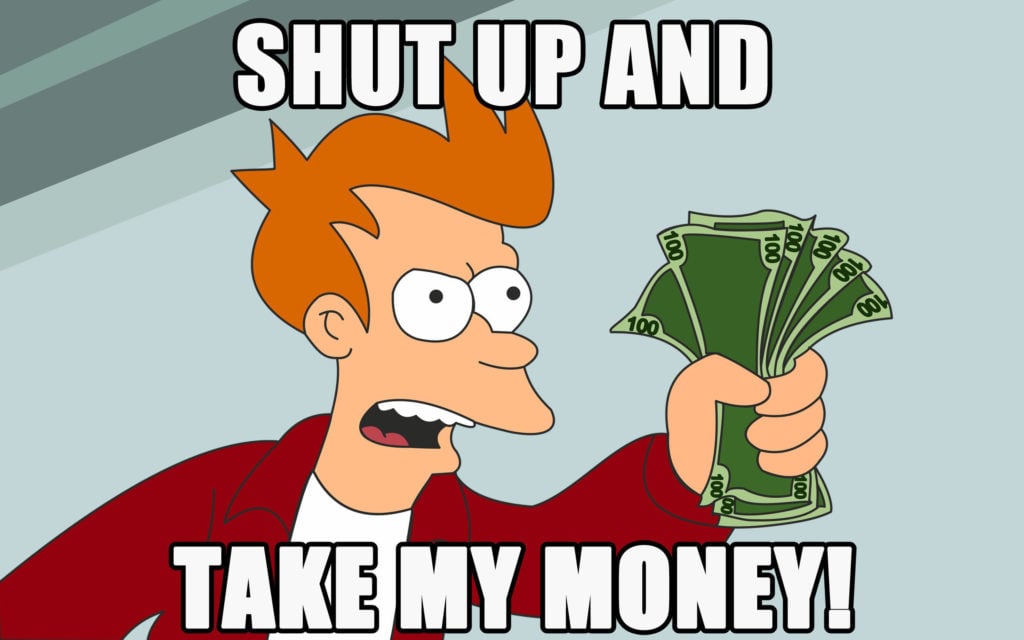 Previous articles have looked at the various models available as well as stocks and triggers.
In this piece, we'll explore options to help you build a rifle that scratches whatever itch you have. You'll find parts that fit the budget-minded as well as those whose checkbooks might be a little thicker.
Regardless, your 700 will never be the same and hopefully will be even more accurate and reliable than ever before.
When building up a rifle you need to really decide what you are going to do with the gun.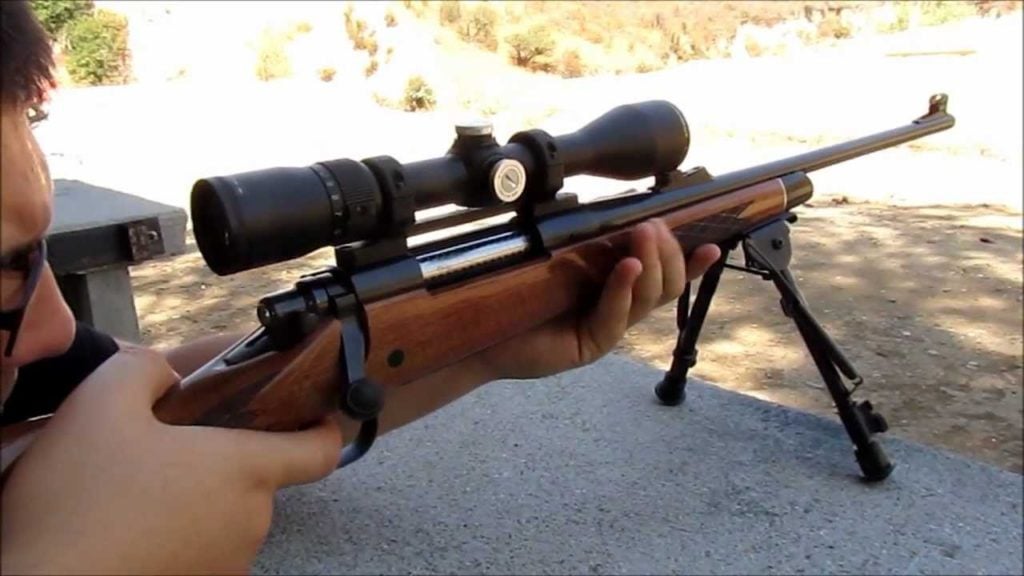 Is it a rifle primarily for backcountry mountain hunting or are you going dip your toe into the Precision Rifle Series? Maybe you just want a rifle that can do double duty as your go-to whitetail gun and reach out and ring some steel at distances that seemed out of reach to most just a few years ago.
Whatever your idea of a perfect Model 700 is, you'll find some products to help you start down the path to your build.
Best Remington 700 Upgrades
1. Barrels
When looking at accuracy we can safely say that 80% or more of a rifle's inherent accuracy is in the barrel. Without a good barrel, a rifle may shoot OK, but it probably is not going to exhibit exceptional accuracy.
Remington Model 700 rifles are known for their out-of-the-box accuracy. However, there will come a time when the original barrel needs to be replaced.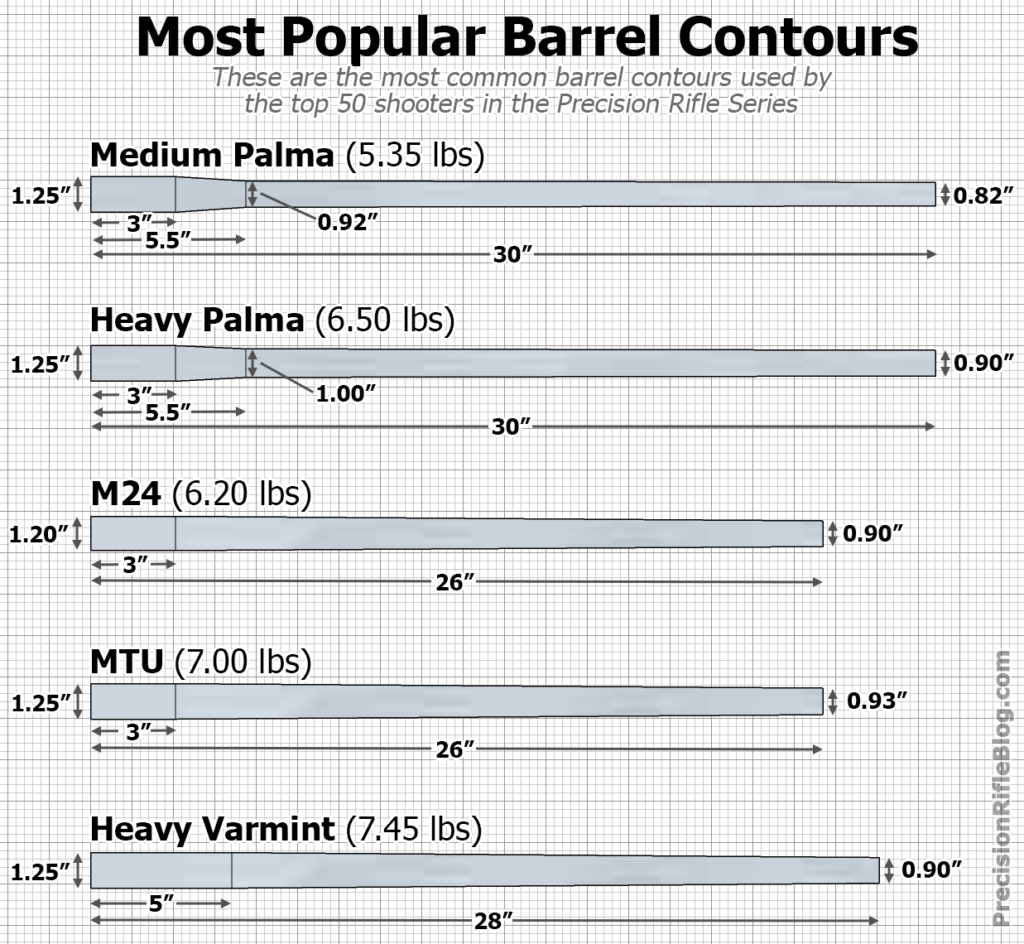 At the very least you want to maintain your current level of accuracy and, if you are like most shooters, you want to be able to shoot little tiny bug-hole groups. So now is the time to explore the world of custom aftermarket barrels.
Fortunately, today's world of CNC machining and advanced tooling means just about any barrel you choose will deliver exceptional accuracy.
Options to consider would be Douglas, Krieger, Criterion, Christensen Arms, and Lilja. All make extremely good barrels that are known for their accuracy. All will likely improve the accuracy potential of your rifle. It really depends on the options you want in a barrel.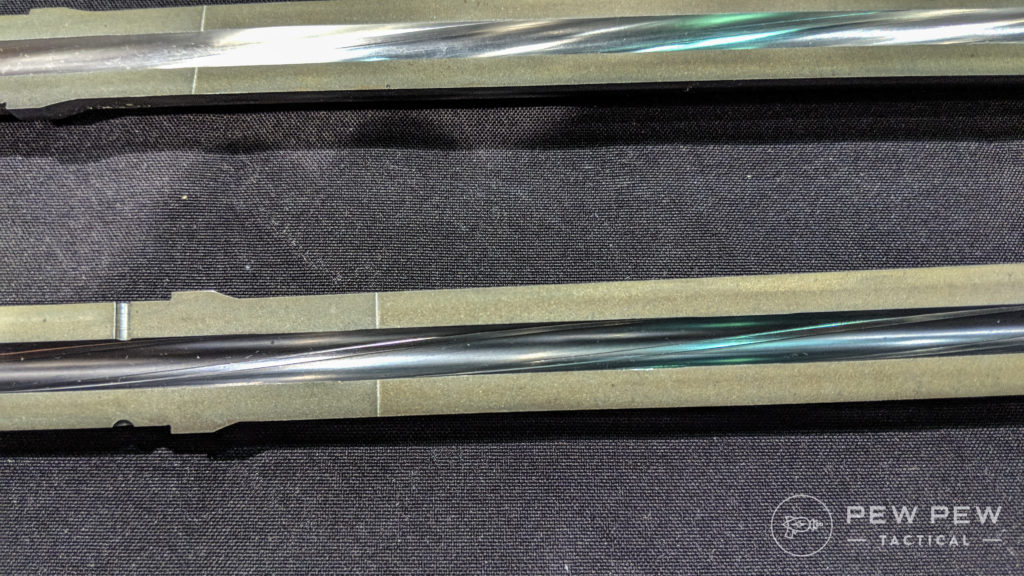 For the everyday gun look for a barrel that is similar in contour and weight to the factory barrel. There is no sense in packing around a huge target barrel all day, when we really just need to be able to put accurate shots on big game.
Brownells offers a line of house-branded Premium barrels that are made by Satern, a top name in quality and value. We've used them several times and have been very happy so far!
350
at Brownells
Prices accurate at time of writing
Prices accurate at time of writing
The barrels are pre-threaded and chambered, so as close to a drop-in replacement as you are likely to find. That said, unless you have all the tools and training, your barrel needs to be installed and fitted by a qualified gunsmith.
2. Triggers
The next logical step to accurize your rifle is a trigger upgrade.
For a rifle whose basic purpose is hunting and use in the field the tried and true Timney is a great choice. This trigger will provide you with a consistent, smooth feel and can be adjusted from 1.5 to 4 pounds.
150
at Brownells
Prices accurate at time of writing
Prices accurate at time of writing
You don't want too light of pull on a rifle that will be subjected to cold, rain and snow, and the rough handling a hunting rifle experiences on a daily basis.
Now, if we are thinking we might want to try our hand at long-range shooting or competitions we need something that will allow us to adjust the trigger to a very light pull weight. In this case, the Trigger Tech Diamond just might be what the gunsmith ordered.
270
at Brownells
Prices accurate at time of writing
Prices accurate at time of writing
This trigger has very small incremental adjustments so you can really custom tune the feel you want. The trigger will go all the way down to a four-ounce let-off! The upper end is 32 ounces.
For a super-smooth, and very light trigger for range and competition work, the Trigger Tech is a strong contender.
3. Stocks and Chassis
Remington 700's are well-known for their beautiful wood and high-gloss finishes. I love wood stocks.
But that nice wood is prone to expansion, contraction and warpage as it is exposed to moisture, heat, and cold. Any pressure on the barrel that is not wanted can cause your group to open up and drive the precision shooter nuts.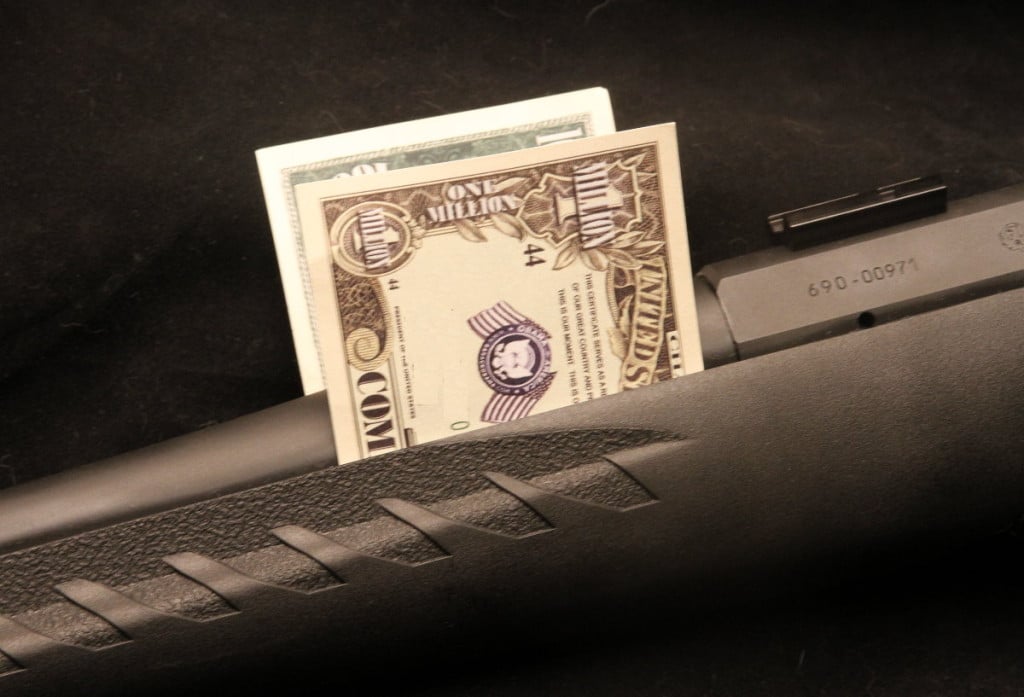 For an all-around hunting and field gun you would be hard-pressed to find a better stock than the McMillan Hunter Stock. This stock has a Monte Carlo cheekpiece, a slight palm swell and can be ordered in left- or right-hand versions.
To further enhance your accuracy and consistency order the optional pre-installed pillars.
If your rifle is begging you to hit the PRS matches you may want to consider going with a chassis-style stock for your rifle. The chassis takes nearly all the variability out of bedding and securing the action to the stock.
The MDT ACC Chassis System allows you to add weight as desired and comes with a full-length ARCA rail system so you can easily mount bipods, or use your tripod as a rifle support.
Best Competition Chassis
999
at MDT
Prices accurate at time of writing
Prices accurate at time of writing
The stock is fully adjustable for pull, butt height, cheek riser height, and offset so you get a truly custom fit every time you shoulder the rifle.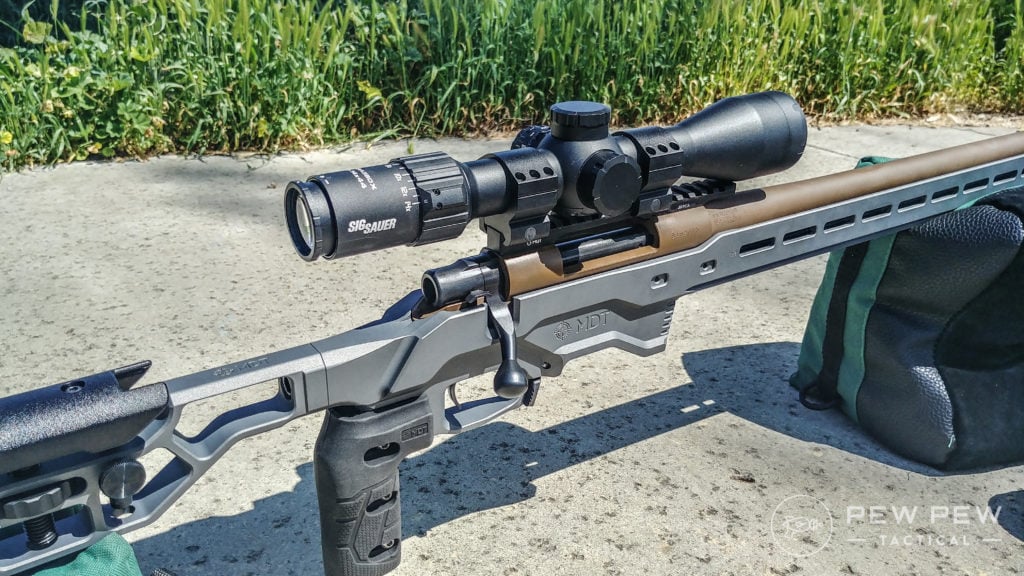 I can attest to the consistency these stocks provide after spending an afternoon with a custom 6 Dasher and seeing it produce very small groups out to 1100 yards at a recent long-range class.
If you want full adjustability in a rock-solid platform this is the way to go.
What's your take on the MDT Chassis?
4. Bottom Metal
Model 700 BDL's have a traditional hinged floor plate to aid in unloading the rifle's magazine. However, you may feel the need to convert your 700 to a removable magazine-fed rifle.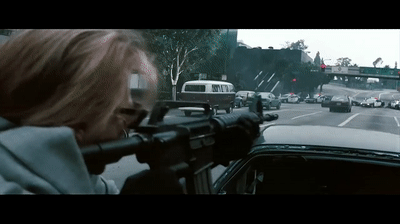 The convenience of having a magazine in your pocket that you can quickly insert and remove from a hunting rifle is why the Browning rifle line is so popular. You can load the magazine and have it ready to load the rifle in an instant.
350
at Brownells
Prices accurate at time of writing
Prices accurate at time of writing
Likewise, when you return to camp or your truck you hit the release and instantly unload the magazine from the rifle without having to mess with the floorplate release and dumping cartridges in the snow.
H-S Precision produces a drop-in replacement magazine well for the BDL rifle. The dimensions are identical to the factory bottom metal and will require little or no fitting to install in any gun stock.
The conversion kit is constructed of Teflon coated stainless steel. Simply follow the directions provided and you will be able to convert your rifle to a removable magazine in a matter of minutes.
The kits are available for both long and short action rifles. Magazines are available in 3, 4, 5, 7, and 10 round capacities depending on the length of the action.
Downside?
They aren't cheap. Not at all.
One thing to note, if you're planning on or have already put your barreled action into a new stock – then a new bottom metal might not be required. Some stocks use their own or come with a replacement or with many competition chassis, convert the rifle to being able to use AICS magazines instead.
35
at GunMag Warehouse
Prices accurate at time of writing
Prices accurate at time of writing
5. Bases and Rings
We could write a book on optics and mounting systems, but we'll take a look at a couple of solid options that will anchor your scope and ensure consistent performance.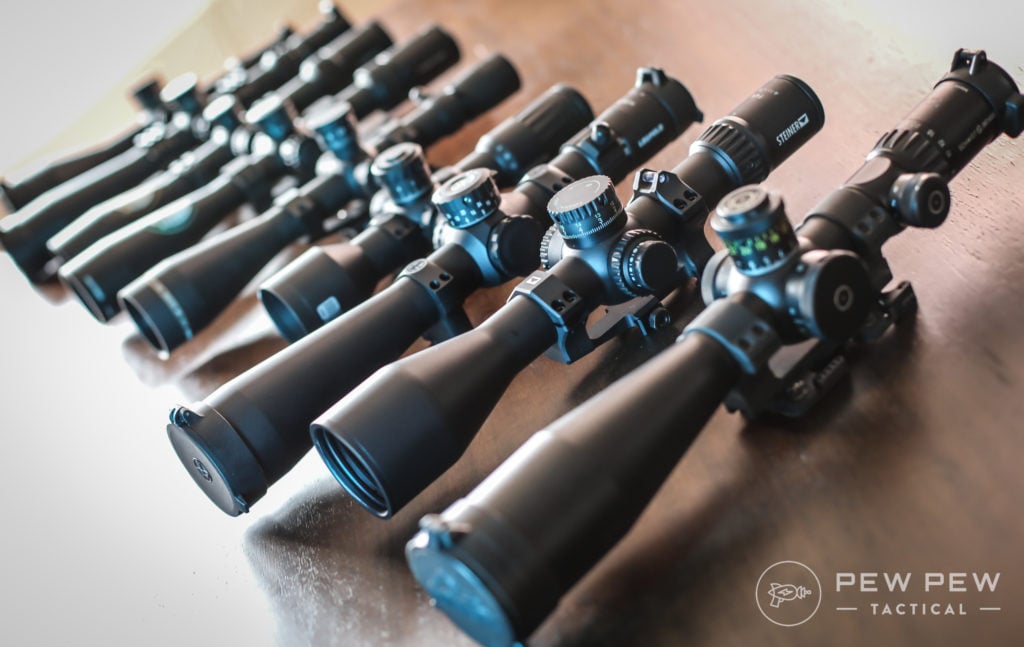 I prefer one-pieces bases on my rifles. If the action is drilled and tapped properly and the mounting holes are square to the action, the one-piece base provides for a solid platform and one less area for failure in the field.
That is not to say that two-piece bases are not reliable and won't perform. They do and they will last a lifetime if mounted properly and cared for. It's just not my preference.
For hunting or long range precision shooting, a Picatinny rail base is a superb option due to the range of options it allows you to mount. Even if you change your goals later, your mounting base will still keep up.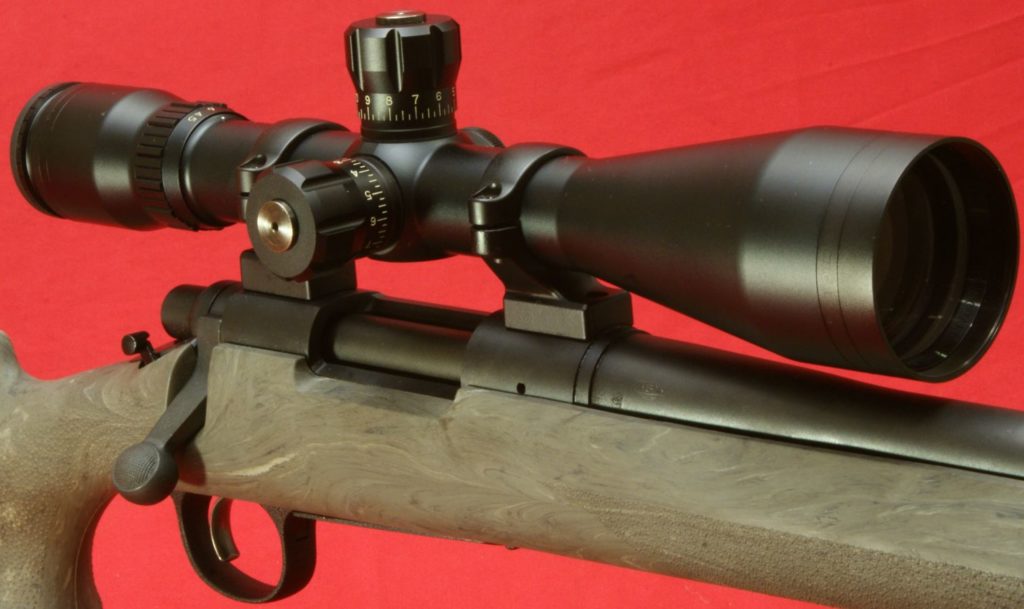 A solid choice in this area is a Nightforce base in either 20- or 0-MOA. These bases are made of aluminum and will insure a solid mounting platform. They are available in short and long action models.
60
at Brownells
Prices accurate at time of writing
Prices accurate at time of writing
20- Vs 0-MOA comes down to the kind of scope you're going to use and the ranges you're going to shoot. Generally speaking, if you want to shoot long ranges with a good scope – get the 20-MOA based. But if this is a hunting build or you're using a less capable scope, go with 0-MOA.
Rings are critical for keeping your scope securely mounted and combating movement due to recoil. Just last week I watched a lightweight 300 WSM that kicked like a mule cause a scope to move about a quarter inch in the rings because the scope was big and heavy and the rings just did not have the surface area to secure it against the hard-kicking rifle.
For a normal hunting scope, I like Warne rings. They are simple, strong, and can take the abuse of stalking game in the field. The Warne rings come in low, medium, and high configurations as well as fixed or quick-release models.
76
at OpticsPlanet
Prices accurate at time of writing
Prices accurate at time of writing
If you are planning to mount a heavy scope designed for long-range shooting, I would not hesitate to go straight to Nightforce rings.  
170
at Brownells
Prices accurate at time of writing
Prices accurate at time of writing
They are made with extra screws and lots of surface area to grip the scope tube. The Extreme Duty rings will not slip and you can expect the scope return to zero if it is removed then remounted and torqued properly.
If you're not ready to spend that kind of money, Vortex Precision Matched Rings are a little less cash and still provide outstanding accuracy since these rings start their lives as a single billet of aluminum and are held to exacting tolerances.
140
at Brownells
Prices accurate at time of writing
Prices accurate at time of writing
6. Optics
For an all-around hunting and field rifle a shooter would be well-served with a Leupold VX R 3-9×40 scope. This scope weighs less than a pound, has generous eye relief and 65 MOA of windage and elevation adjustment.
500
at Amazon
Prices accurate at time of writing
Prices accurate at time of writing
Equipped with the Ballistic FireDot reticle the scope can zeroed for 200 yards and have accurate holdover marks to make a 500 to 600 yard shot. The center dot is fiber optic illuminated to help the shooter quickly find the mark.
In short, this is an outstanding optic for any hunting rifle!
In the case of a target or long-range rifle, the sky's the limit when it comes to features, quality, and the budget. In the most recent survey of PRS and NRL (National Rifle League) shooters, Nightforce scopes lead the pack.
The price is steep, but when a Nightforce is mounted on your rifle you get accuracy, dependability, and ruggedness not found in most optics. Check out this video of a Nightforce torture test to see just how tough these scopes are.
The ATACR 7-35×56 F1 is the top dog among PRS shooters. This scope is available with four different reticle options and has 100 MOA of elevation adjustment and 60 MOA of windage adjustment. The scope can also be ordered with MIL adjustments and reticles if preferred.
3492
at Cabela's
Prices accurate at time of writing
Prices accurate at time of writing
The scope is heavy at nearly three pounds and is 16 inches long.
Closing Thoughts
We have barely scratched the surface on all the options available from various manufacturers to tweak and customize your Model 700.
Hopefully, we have given you a place to start when considering personalizing your rifle. The real key is to decide what you want the rifle to be and do when it is finished.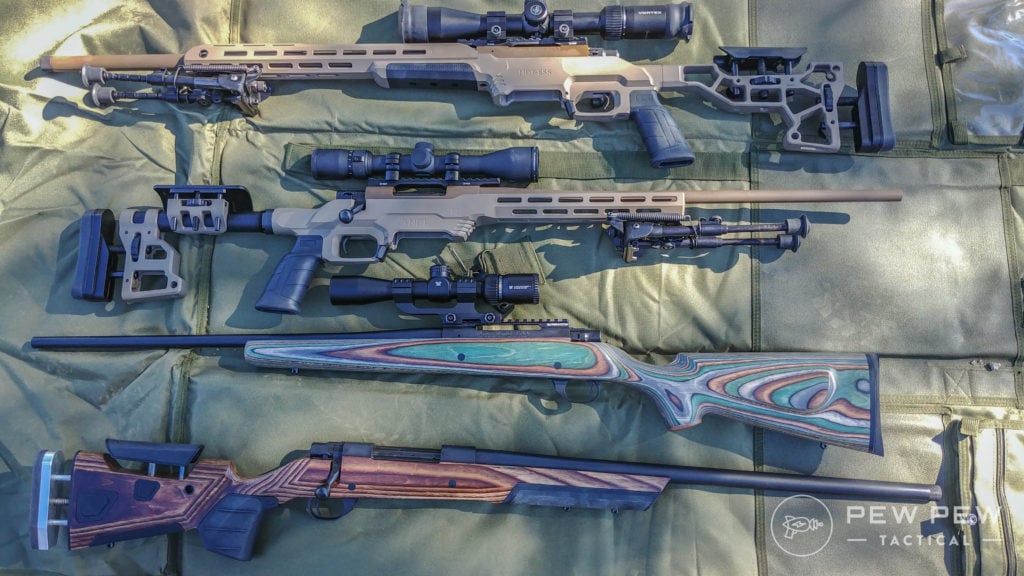 Some other things you might consider are various muzzle devices such as muzzle brakes, suppressors, or having your barrel Magna Ported.
You may want to go for a full-on custom camo or graphic on your stock and rifle from a shop that offers Cerakote services. Just enter your zip code in the Applicator Finder to locate a shop in the area near you to discuss your project.
Regardless of the direction your Model 700 project takes, it's always fun to tinker and customize your guns.
Do you roll with a Remington 700 or one of its clones? Tell us about your Model 700 mods and favorite aftermarket parts! For some more awesome Remington 700 info, take a look at the Best Remington 700 Stocks & Chassis!