As a gun owner, it is our responsibility to ensure that firearms are stored safely and securely whenever not in use.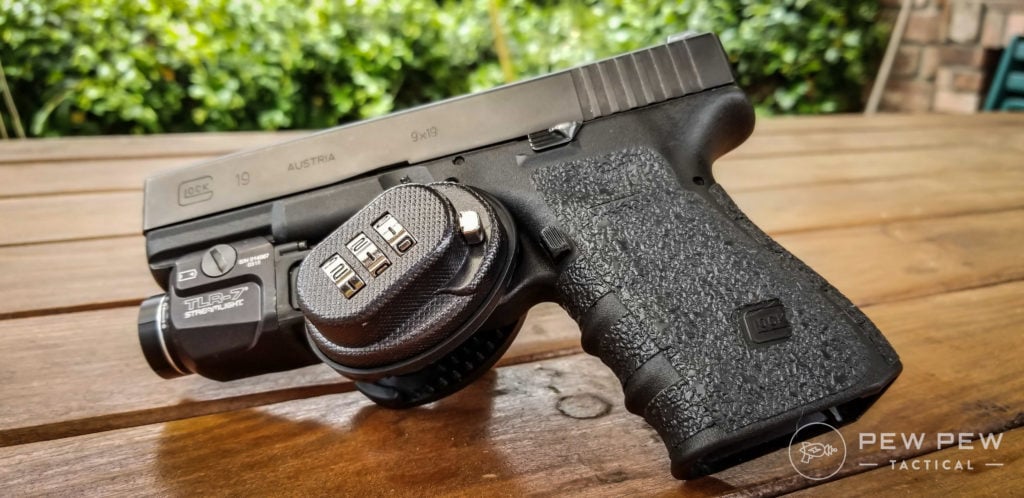 Safe storage is important to ensure that the gun is not only secure from theft or use by a home invader, but also to keep it away from curious kids, impulsive teens, and other unauthorized users who could potentially pose a danger to themselves and others.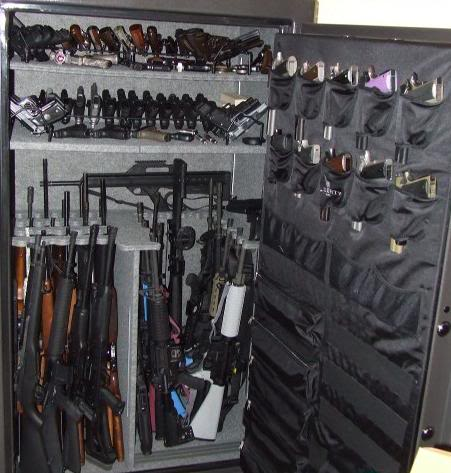 There are a few different ways to make sure your gun is safely stored, including locking gun cases, reinforced locking gun cabinets, and gun safes. One of the most widely recommended and widely available gun security solutions, however, is the trigger lock.
Advantages of Trigger Locks
The popularity of the trigger lock makes sense.
Trigger locks are inexpensive, or even free in some areas through Project ChildSafe, an initiative to promote gun safety.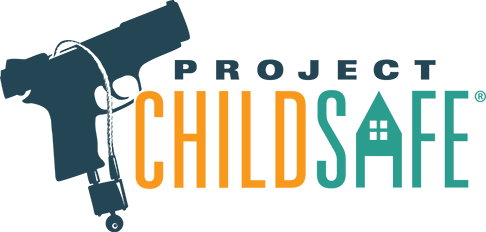 Triggers locks don't require the gun to be locked up in a case, cabinet, or safe and are able to be quickly put on and taken off of the gun.
They're also very portable, adding very little weight or bulk to the gun, and are very easy to use.
So why, then, does anyone even bother using anything else?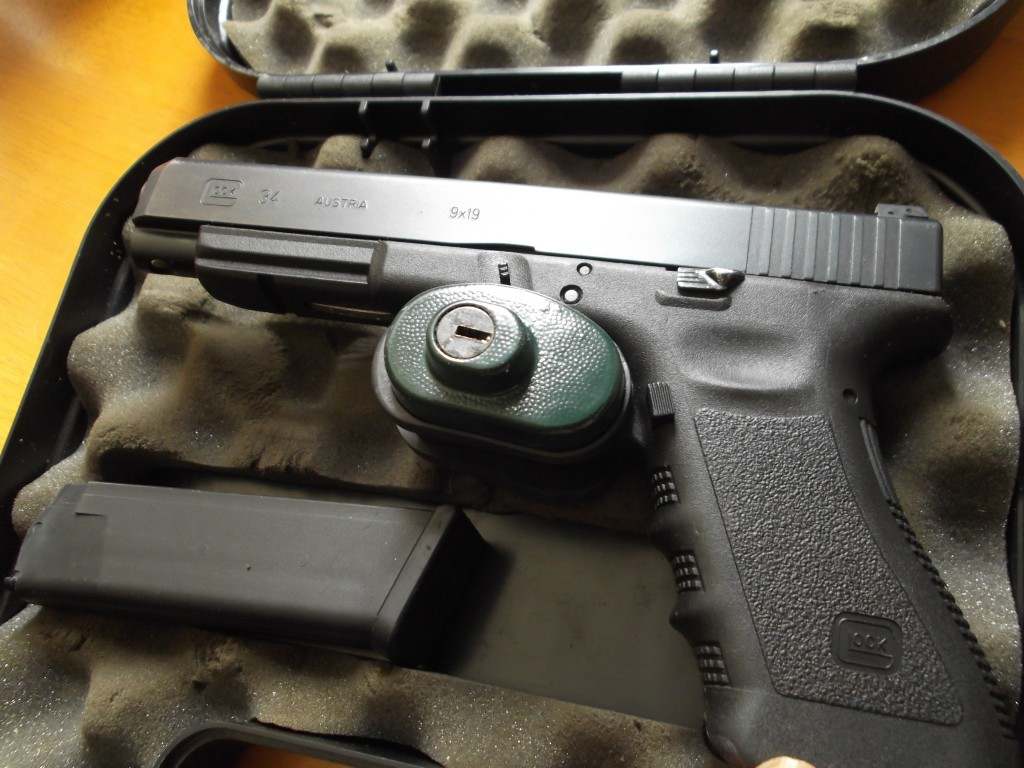 Disadvantages of Trigger Locks
Well, trigger locks aren't all good.
For one, trigger locks should never be used on a loaded gun.
The bar that connects the two sides of the lock comes far too close to the trigger. The trigger can easily be hit while putting the lock on or taking the lock of the gun.
Dropping or jostling the gun, or even just applying too much pressure, while the gun lock is on the gun can result in an accidental discharge.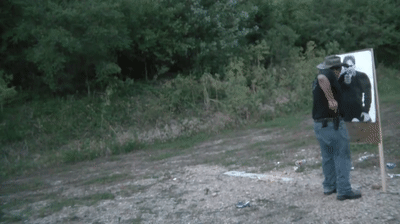 Trigger locks are also less secure than other forms of gun storage, like a safe or locked case.
Their locks can be easily picked or drilled through, or even just pried open with a screwdriver. The same key can also be used on lots of different locks, even if they're supposed to be keyed differently.
For these reasons, trigger locks should not be used as a security method for go to home defense guns. Use a quick access gun safe instead.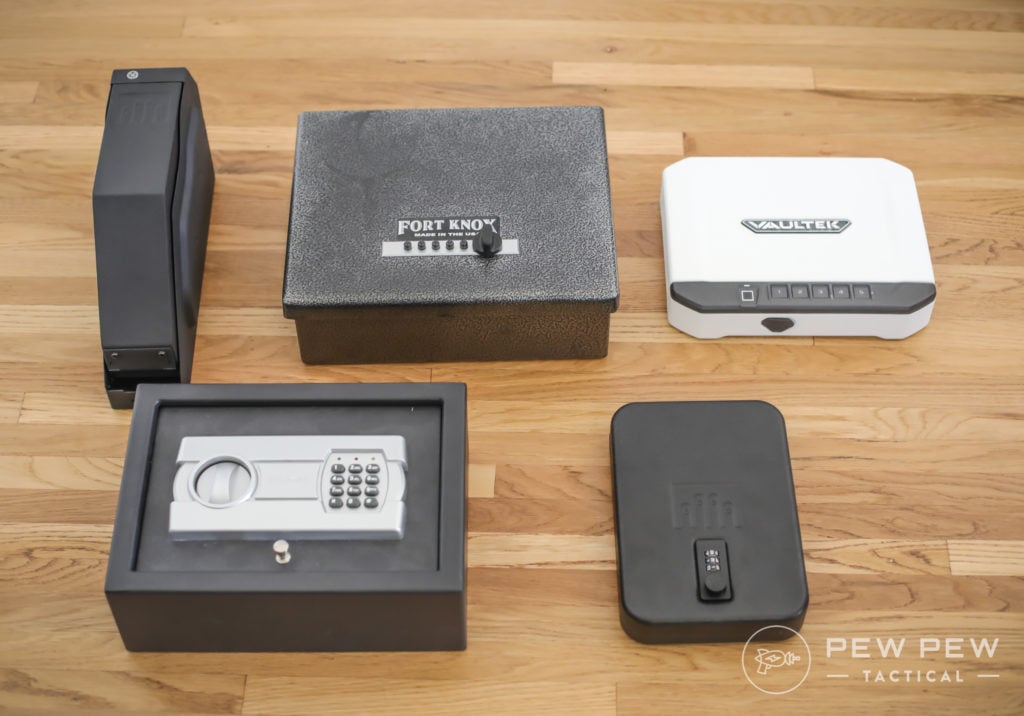 Trigger locks are better used as a backup security method for hunting guns or guns reserved for the range.
Best Gun Trigger Locks
Now that we've discussed what you should and shouldn't count on trigger locks for, let's talk about a few of our favorite trigger locks currently on the market.
Master Lock is somewhat of a go-to brand for trigger locks, and the Master Lock 94DSPT Trigger Lock is one of their most popular.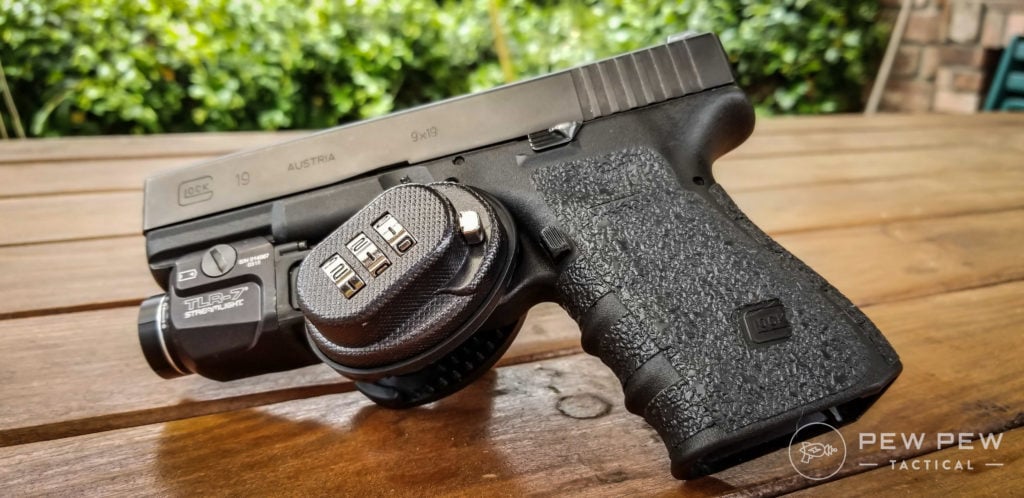 The 94DSPT Trigger Lock has a durable steel and zinc body and uses a three-digit combination that you can easily set – and reset – yourself.
Combination locks mean you don't have to worry about keeping up with a key and that you can give access to several people without having to get extra keys or store a key in a common location.
Since you can reset this lock, you can always choose a new combination if you no longer want someone to be able to access the weapon.
The width of the lock can be adjusted using an included ratchet, which allows this trigger lock to fit securely on just about any handgun, rifle, or shotgun.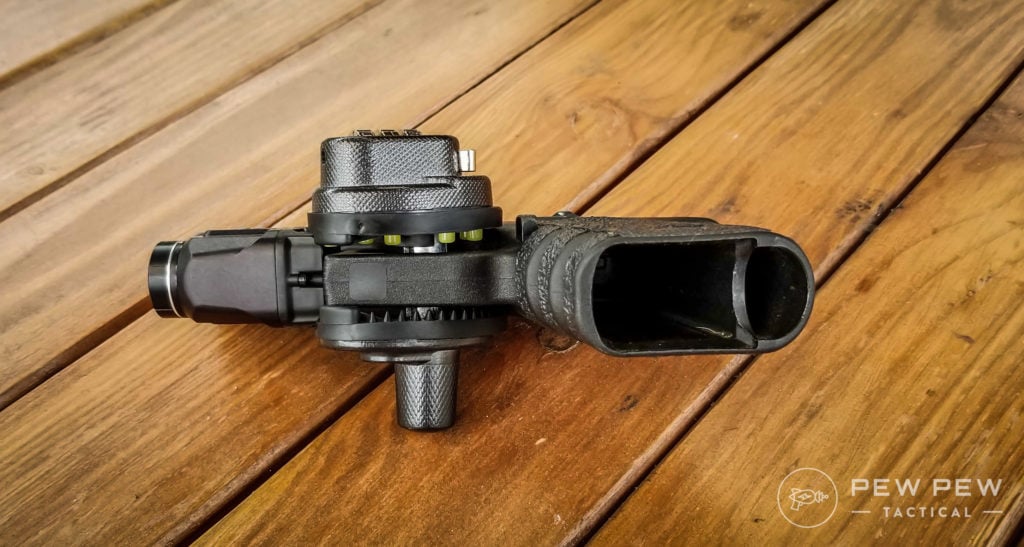 A positive locking mechanism keeps the lock secure and the back of the lock is padded to prevent it from scratching the finish of your guns.
Master Lock also offers a lifetime warranty on all of their firearms products, including the 94DSPT Trigger Lock and our next lock, the Master Lock 90TRISPT Trigger Lock.
Its affordability, ease of use, and durability make it easy for us to call it our Editor's Pick.
13
at Amazon
Prices accurate at time of writing
Prices accurate at time of writing
What's your take on the Master Lock?
The same steel and zinc body, adjustable width, and padded back as the 94DSPT Trigger Lock, but with a different locking mechanism.
25
at Amazon
Prices accurate at time of writing
Prices accurate at time of writing
Instead of a combination, the 90TRISPT is a keyed lock with a 4 pin tumbler cylinder to prevent picking.
Available in packs of two or three, the Master Lock 90TRISPT Keyed Trigger Locks are keyed alike, which means that each of the locks included in the set can be unlocked with the same key.
This adds a lot of conveniences if you want to secure multiple guns, but it also means you can't give people access to certain guns and not others unless you use a different locking system.
Like the Master Lock 94DSPT Trigger Lock, this lock can be used on just about any rifle, shotgun, or handgun.
Like the trigger locks from Master Lock, the Etronic G7K has a zinc and steel body with a padded back. The Etronic G7K also has an adjustable ratchet mechanism with a positive locking mechanism that allows it to fit almost all shotguns, rifles, and handguns.
9
at Amazon
Prices accurate at time of writing
Prices accurate at time of writing
It even has a pick resistant tumbler cylinder in the keyed lock.
So what's the difference?
Mostly just the Etronic G7K is keyed differently, so each Etronic G7K that you buy should use a different key. While this is less convenient for you than having keyed alike locks, it does mean that if you don't want someone to be able to access each of your guns, you can provide them only with they keys for the locks on the guns you want them to be able to use.
Each Etronic G7K Keyed Trigger Lock comes with two keys.
Now let's move on to some more unusual trigger locks.
We've covered several of the many biometric gun safes on the market before, but Identilock is one of less than a handful of biometric trigger locks currently available.
Identilock has a clamshell type design that closes over the entire trigger area (though the slide and magazine can still be manipulated). This makes it very difficult to pry open.
It is made of high strength polycarbonate and has a fingerprint scanner on the right side that can be used while gripping the gun.
200
at Amazon
Prices accurate at time of writing
Prices accurate at time of writing
The position of the fingerprint scanner obviously means that Identilock is not as lefty friendly, but the device unlocks much faster than traditional locks which also don't allow the gun to be gripped during unlocking, so you're still saving time.
Identilock opens in about 300 milliseconds, which is – quite literally – about the length of a blink of an eye.
Identilock can store up to three prints and will read those three prints from any angle on the scanner as long as the saved portion of the print is on the pad.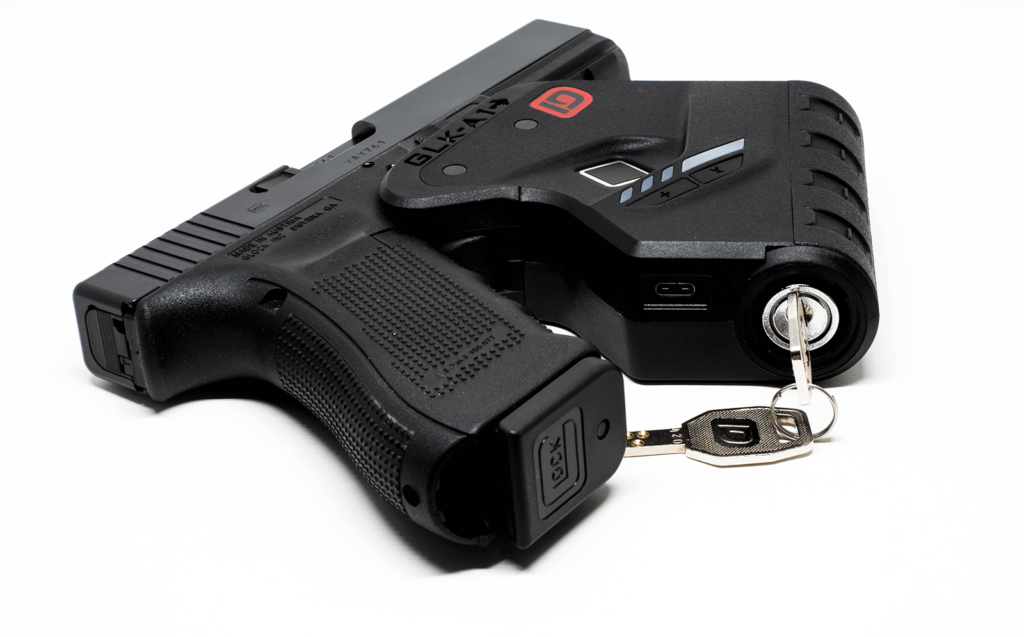 The device has a six-month battery life and charges via a USB-C port. In the event that the battery dies, an included, difficult to replicate dimpled key can be used as a mechanical override.
Because Identilock covers the entire trigger area, it doesn't offer the same versatility as traditional trigger locks. Identilock is available in five different models, each of which only works on certain handguns.
Conclusion
At the time of writing, there had already been 769 unintentional shootings in the United States since the beginning of 2018.
Safe, secure gun storage is essential in preventing these shootings and an inherent responsibility that goes along with firearm ownership.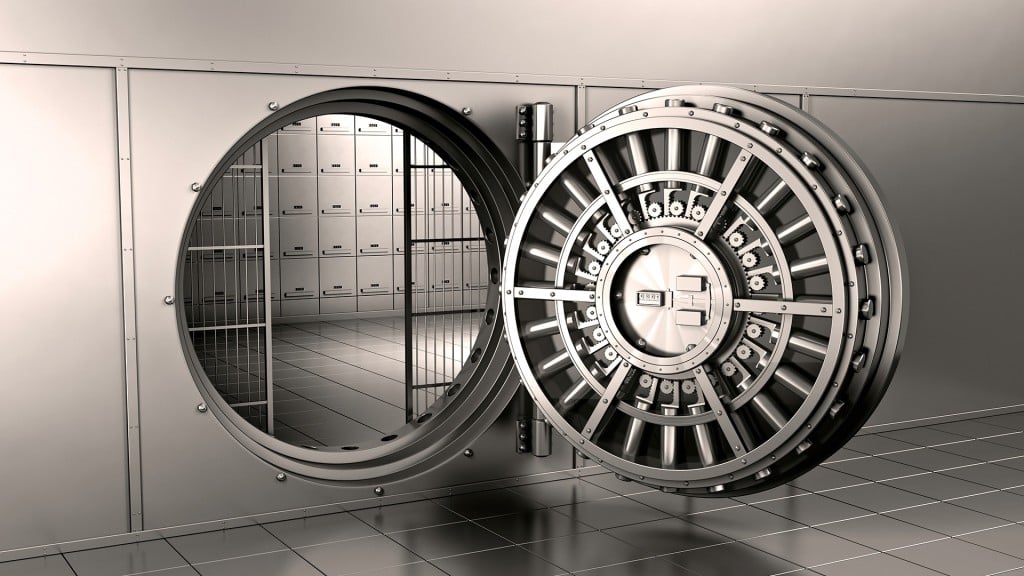 Locking up your guns with trigger locks and other gun locks, cases, and safes is a large part of meeting that responsibility.
Any of these locks can be used to help keep your guns secure, but the ZORE X Core is the only one I'd recommend for use on a home defense gun, since it doesn't interact with the trigger and can be used on a loaded gun.
The rest are all excellent options, especially as a backup to a safe or locked case, for guns reserved for hunting or time at the range.
How do you store your gun? Ready to get a real safe? Take a look at our 17 Best Gun Safes [All Budgets]!