Recently Benchmade, a knife maker with a sterling reputation for quality cutlery, released a few new entries into its Adamas family.
Designed by Shane Sibert, the popular line has been diversified with some innovative options that are exciting to knife lovers.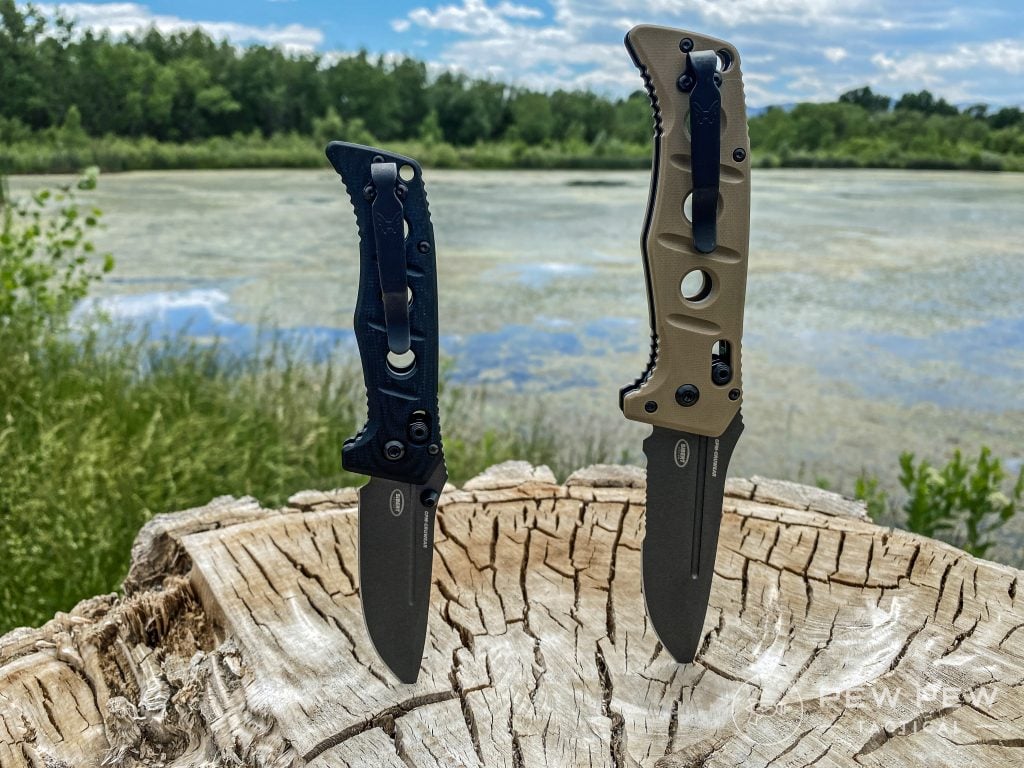 And today, we're going to take a look at two of those additions, the Mini Adamas and Auto Adamas — both great choices depending on your daily carry needs.
I count myself as a knife aficionado (sounds so much more respectable than knife NERD.)
But really, if there were Knifeaholics Anonymous, I would be a good candidate.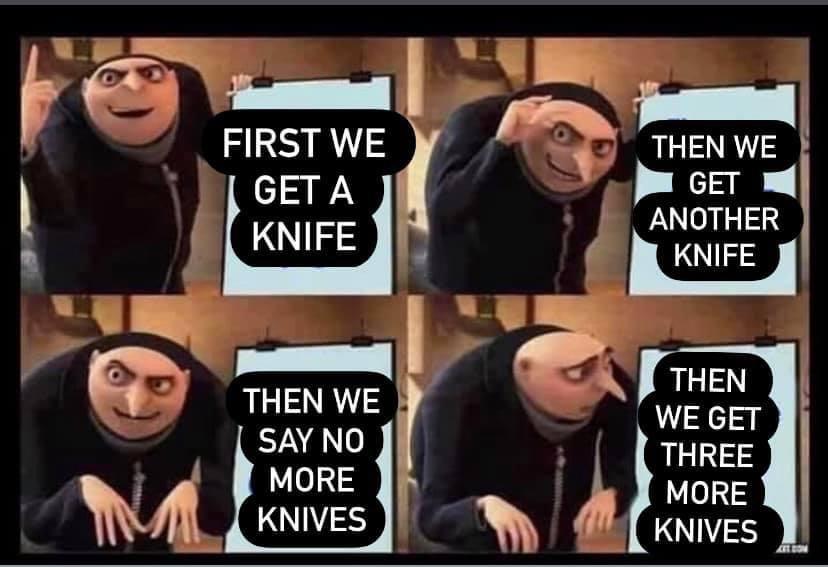 Seriously, I love knives, and throughout my law enforcement career, I've used them a lot more than I ever did my firearms.
So, with that in mind, let's jump into the Adamas series, drop some specs, some pros/cons, and help you decide if the Mini or Auto Adamas is right for you.
Before we get too far, though, let's get some legal mumbo jumbo out of the way.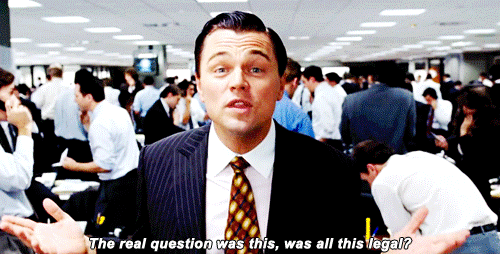 You are responsible for knowing and following your local areas regarding knives, their carry, and use. While automatic knives are legal in approximately 40 states, there are exceptions.
Additionally, familiarize yourself with blade lengths and concealed carry as it pertains to your state and local laws. Stay legal, folks.
Table of Contents
Loading...
What is the Adamas Knife Family?
Benchmade created the Adamas line around 2012, and it's widely known for being an absolute bruiser, large and tough!
The folders combine excellent design with amazing materials such as top-notch steels, G-10 handles, and the proven AXIS Lock.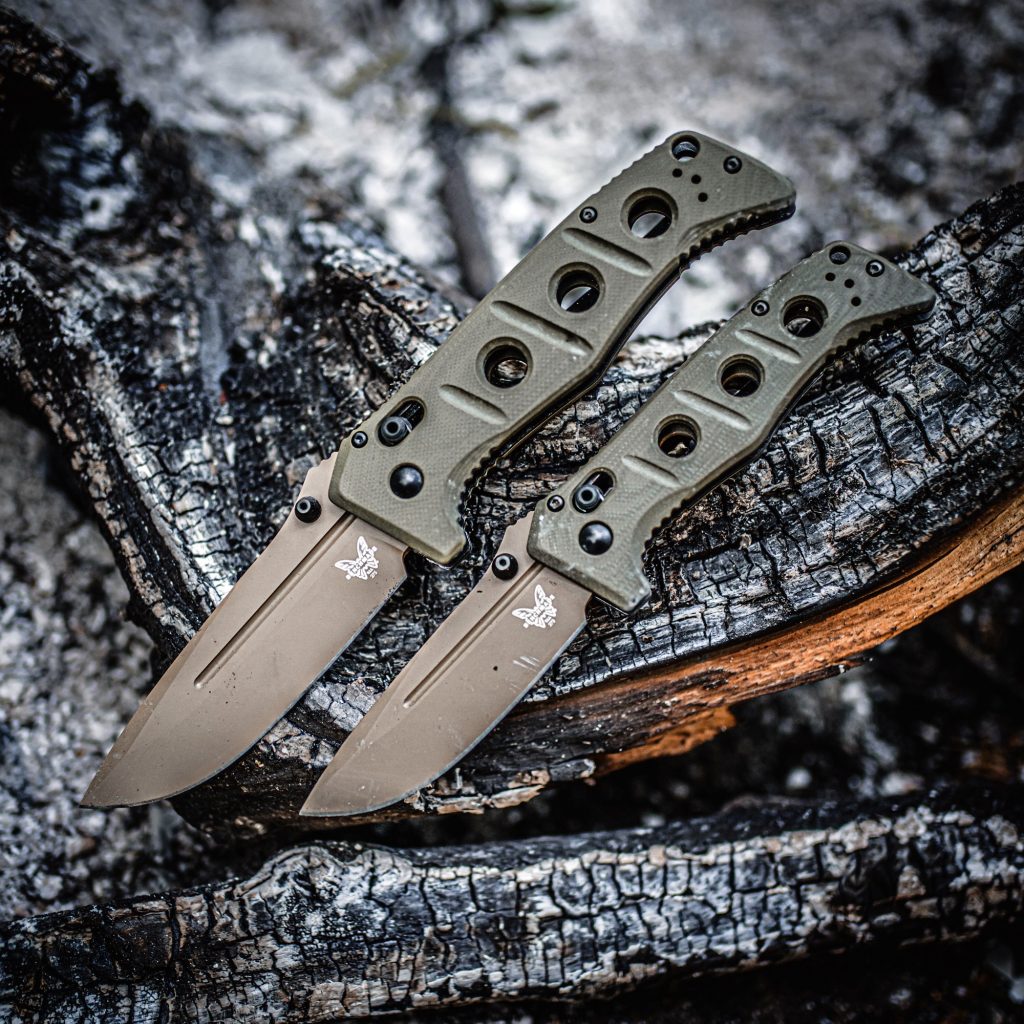 In a strength test, this outstanding mechanism suffered 1,717 inch-pounds of force before it gently failed.
In short, these knives are built to withstand abuse.
212
at Blade HQ
Prices accurate at time of writing
Prices accurate at time of writing
Mini Adamas
The Mini Adamas, as the name implies, is a smaller version of the Adamas with the same robust nature.
This venerable knife offers a reduced size making it a great option for states with blade length limitations.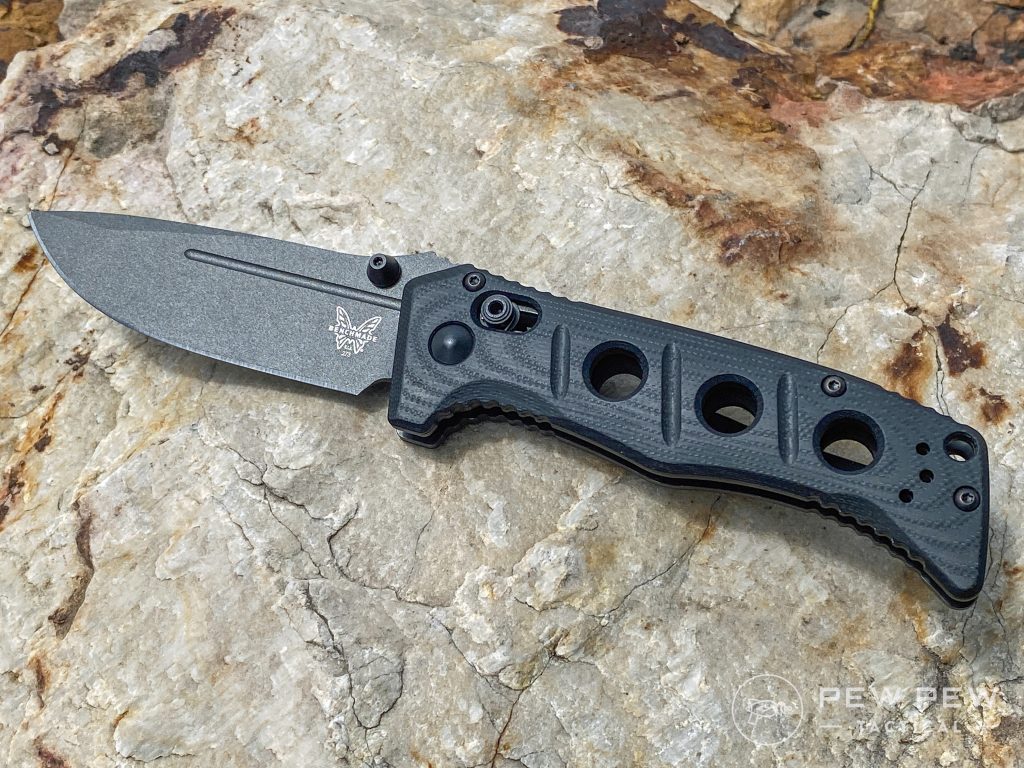 Not to mention, it also works well for users who want a cutter with a smaller footprint and weight savings.
The Mini features a 3.25-inch blade which comes in a drop-point configuration made of CPM-Cruwear steel.
Its blade feels pretty thick, measuring 0.140-inches.
In short, it's a beefy little cutter that also features a plain edge (no serrated section). There is a fuller honed in, and the blade is also finished in a Tungsten Grey Cerakote.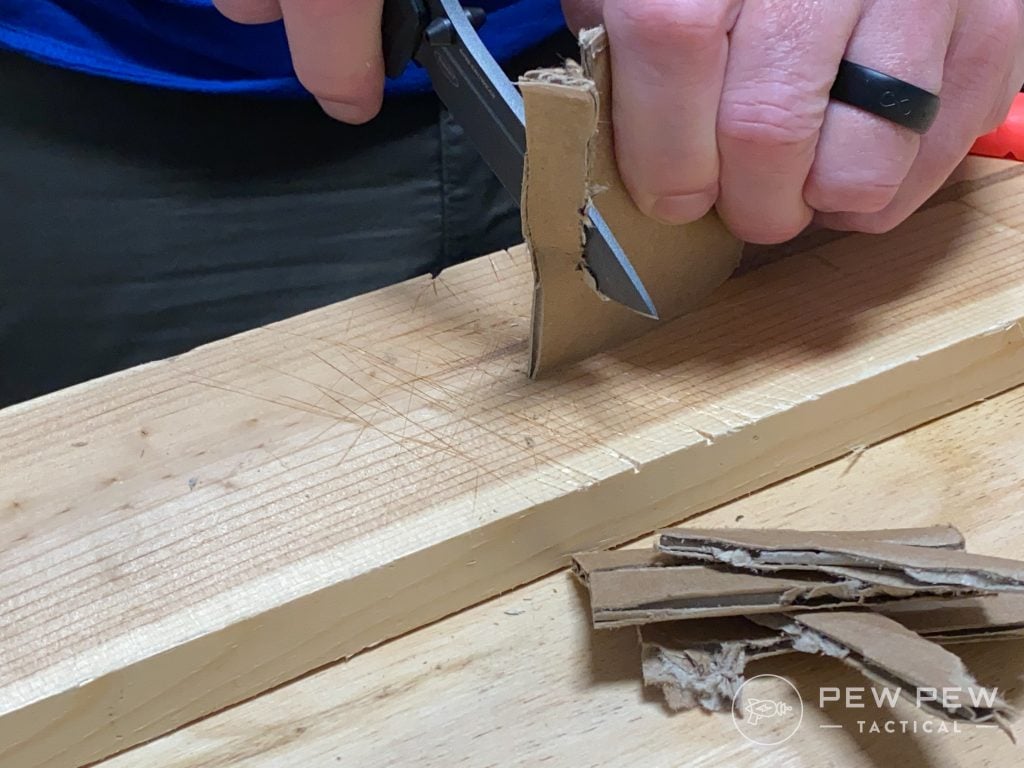 An ambidextrous thumb stud graces both sides of the blade.
The spine of the blade near the joint features some jimping and an upward sweep to catch the thumb.
This works in conjunction with the jimped scales and stainless-steel liners to arrest the thumb in an ergonomic location along the spine.
A black G10 handle feels well designed with a slight arc along the back and a swelling belly where the fingers close along the middle.
The Mini also offers a dropping guard (quillon) near the joint to prevent the hand from slipping onto the blade. There's also a rearguard at the butt of the handle.
Its (reversible) clip is described as "deep-carry," and it does just that — only showing the butt of the handle while carrying in the tip-up position.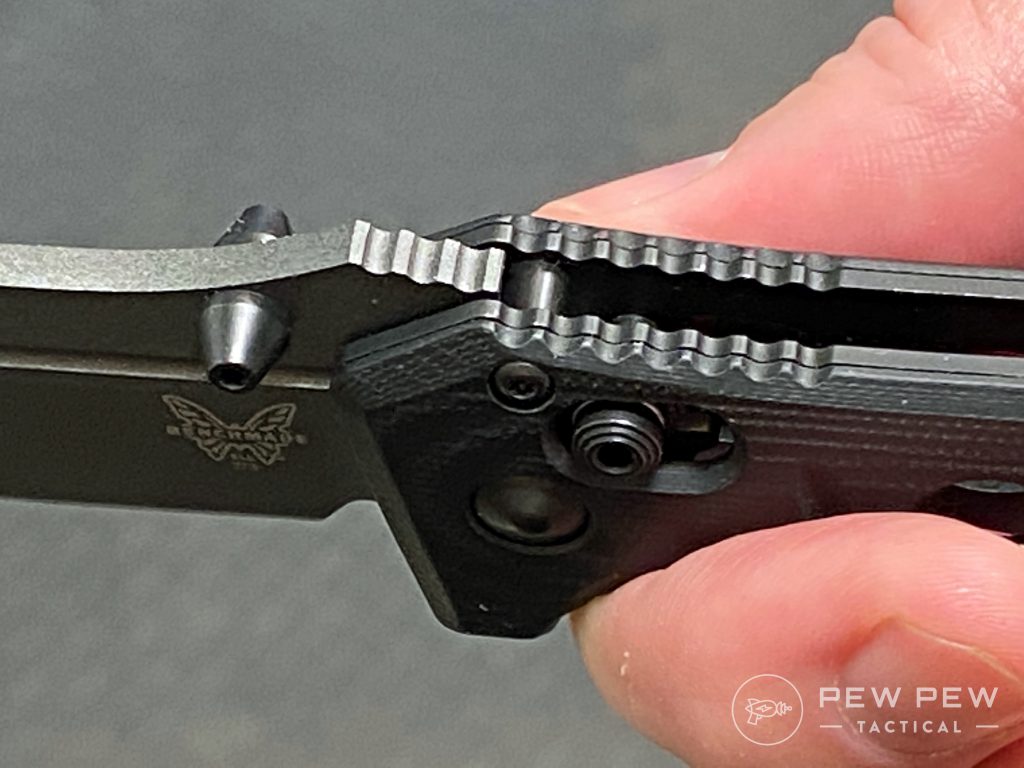 A lanyard hole rounds out the features in the handle.
An AXIS Lock mechanism secures the blade in place once deployed on the Mini Adamas. Users only pull back one side of the bar to close the knife again.
All in, the American-made Mini Adamas is 7.62-inches long when deployed, and it only weighs an impressive 4.6-ounces.
212
at Blade HQ
Prices accurate at time of writing
Prices accurate at time of writing
Auto Adamas
Benchmade's Auto Adamas serves as the automatic version of the now fabled line.
It features the Auto AXIS Lock to open and close the blade. Users simply pull backward on both sides of the bar, and the blade swings out to a locked position in the blink of an eye.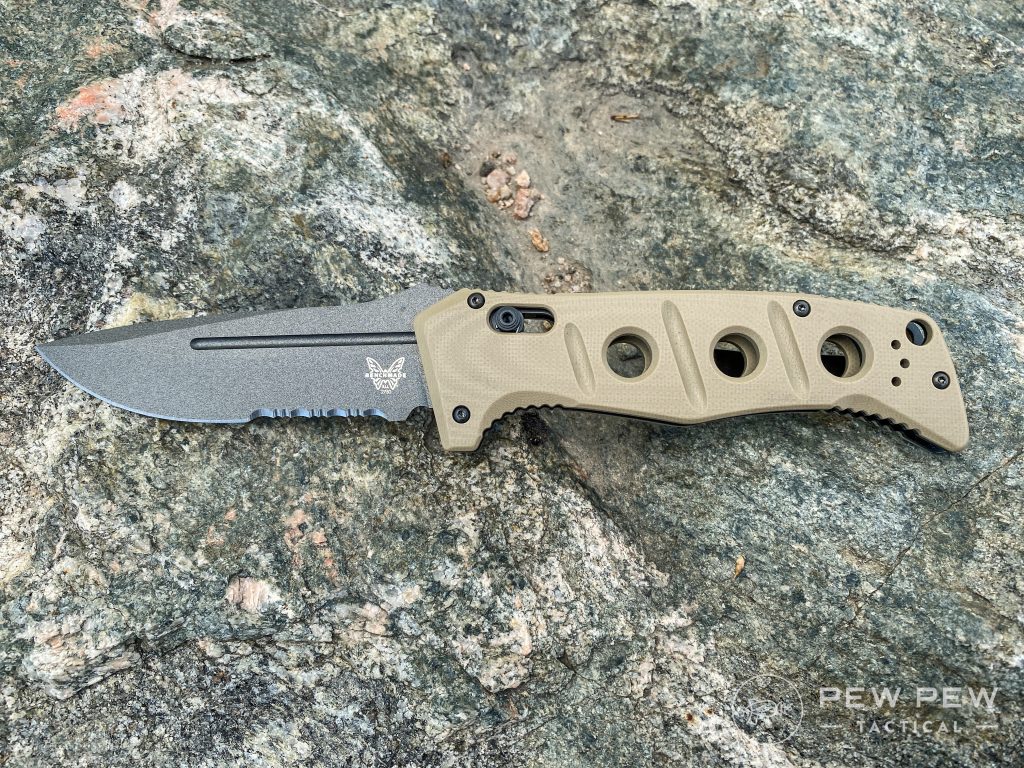 Closing the blade again requires pulling back on at least one side of the Auto AXIS bar before folding the knife closed.
A lock also sits along the spine to prevent premature deployment.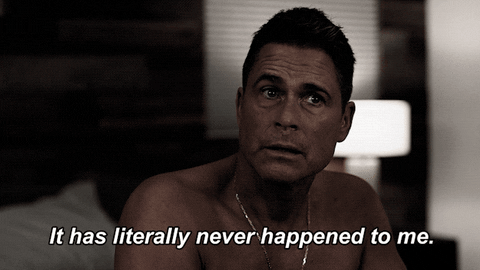 The blade on the Auto Adamas measures 3.78-inches long and 0.140-inches thick. I tested the drop point model, and that version came with a half-serrated edge.
It also features a fuller to lighten the overall weight.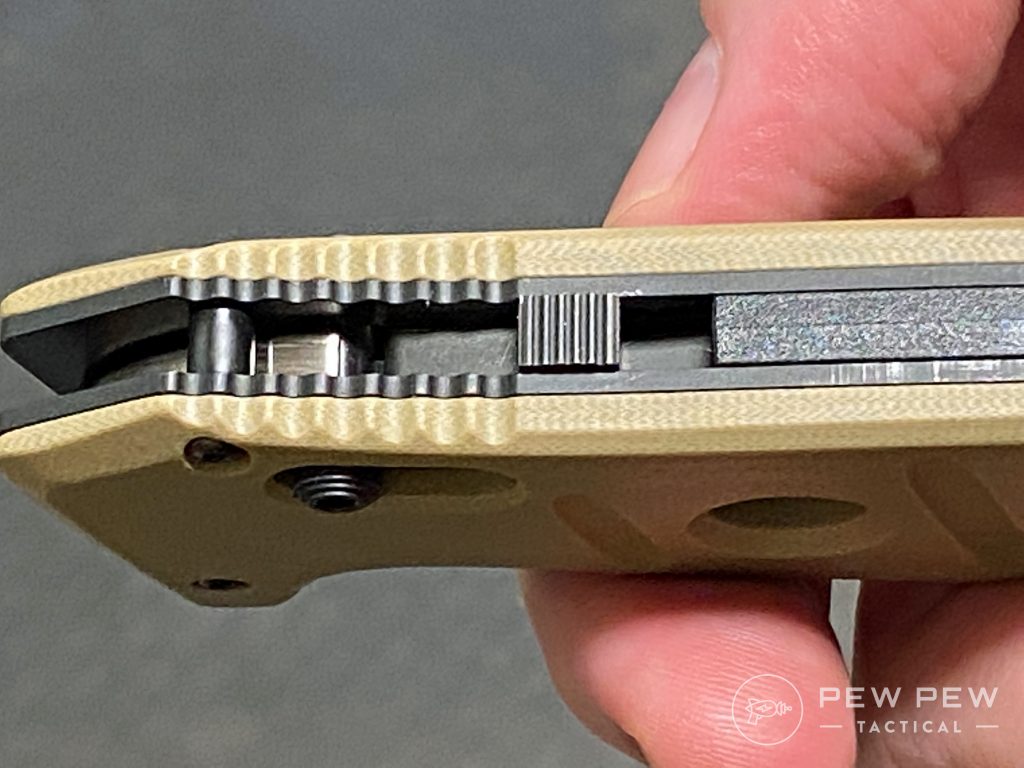 Like the Mini Adamas, the Auto Adamas blade comes in CPM-Cruwear steel (tungsten grey finish Cerakote) and jimping in the same ergonomic spot for the thumb.
This, too, blends well with the handle's G10 scales and steel liners — situated just like the Mini with swells and extra traction in the right places.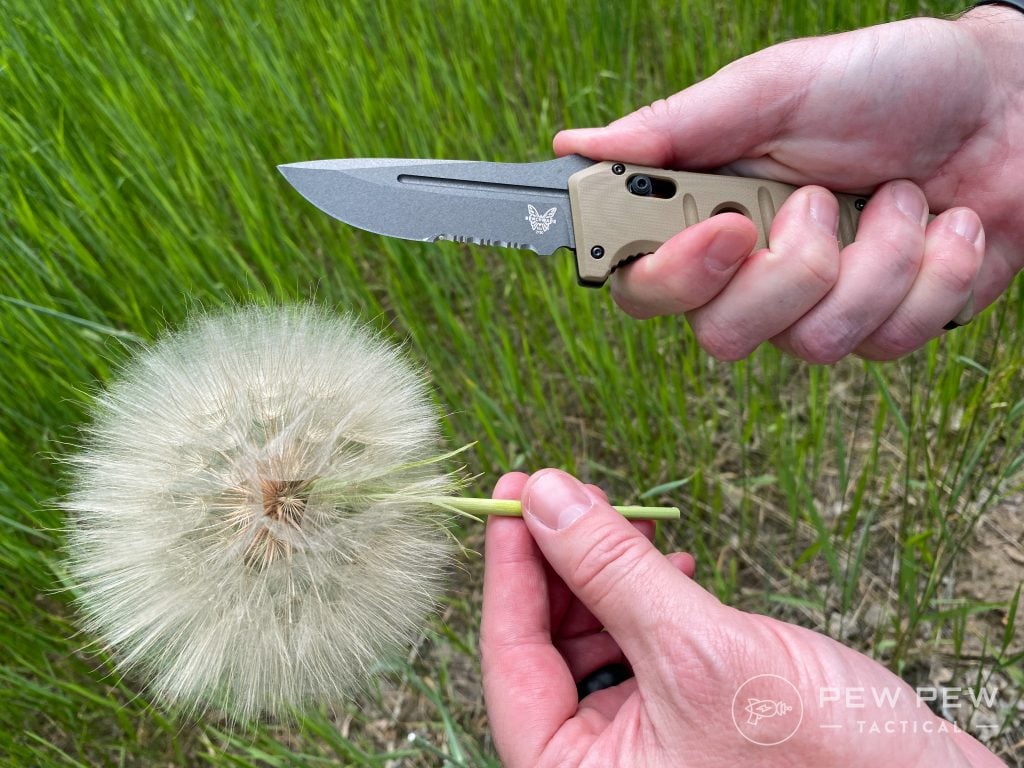 The desert tan G10 handle measures a 0.65-inch-thick behemoth made for hanging on and doing hard work. It also offers a lanyard hole in the handle.
Again, the deep carry clip is reversible for lefties and mostly conceals the knife while not allowing it to ride too deeply.
It carries the Auto Adamas in a tip-up ride.
The overall length is 8.9-inches with the blade deployed, and the weight is a respectable 5.81-ounces.
Unlike the Mini, the Auto Adamas comes with a nylon sheath and MALICE Clip for mounting.
306
at Blade HQ
Prices accurate at time of writing
Prices accurate at time of writing
The Cutting Edge
I used both knives for the better part of two months and alternated wearing them daily, testing them frequently.
They were used to cut various materials, and I found the CPM-Cruwear steel to hold an edge well.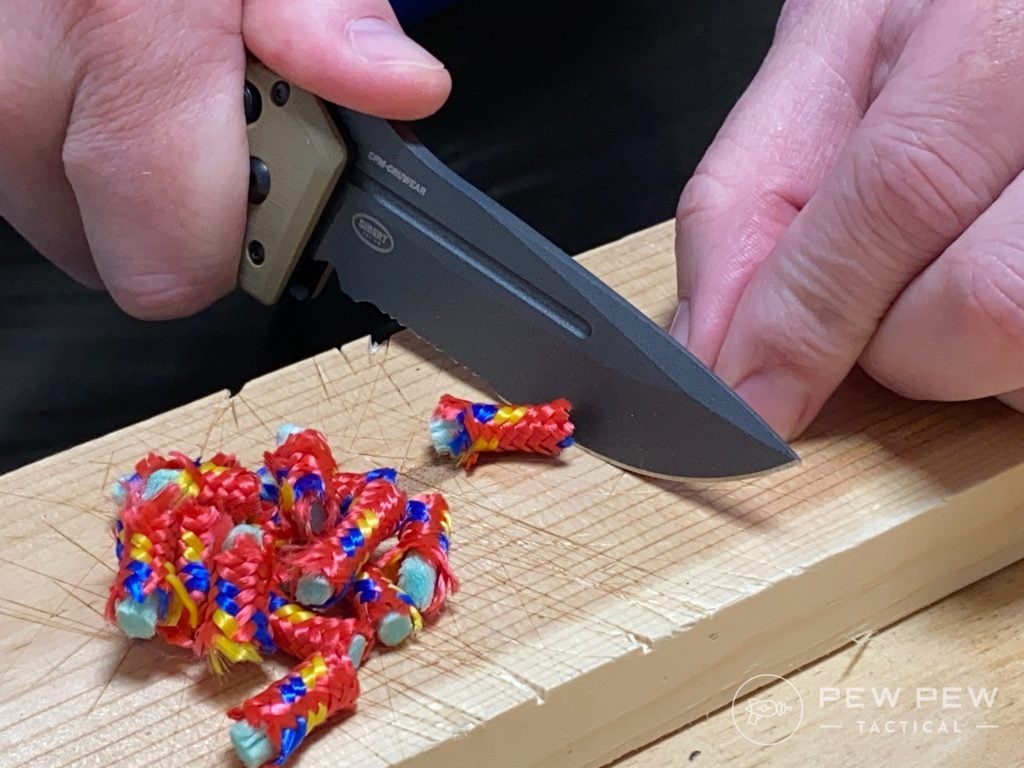 The cutting power of these blades is significant.
Although a bit on the thick side, they bring some brute force to power through most chores without taking "no" for an answer.
Both knives came out of the box capable of shaving hair.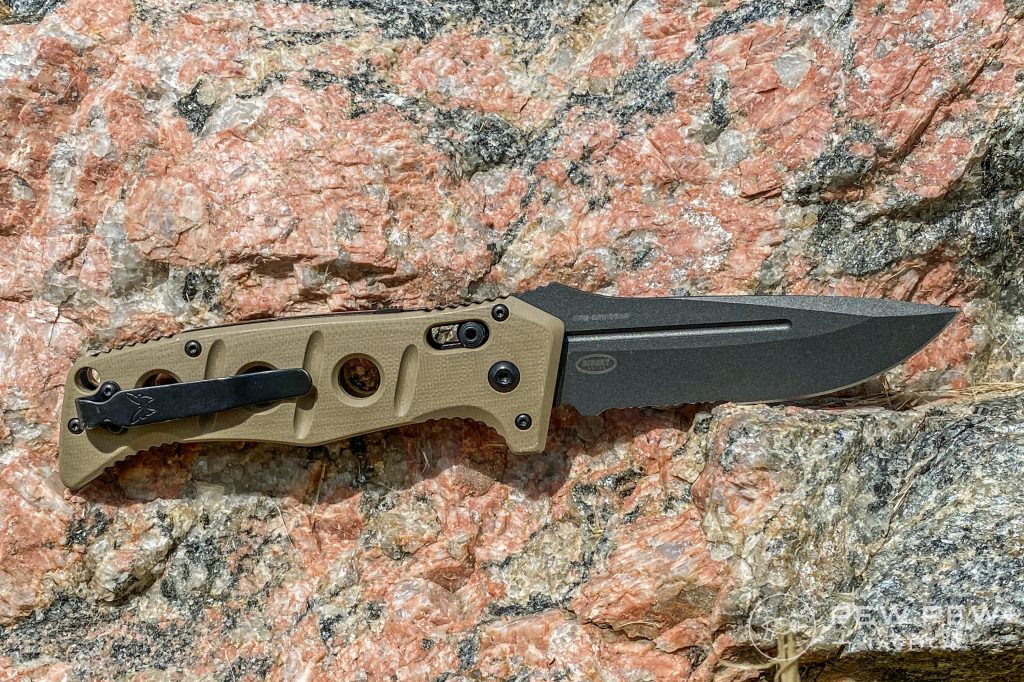 After a couple of months of use and specific cutting tests, I sharpened them without a ridiculous amount of effort.
(Learn how to sharpen your own knives in our step-by-step guide!)
In short, these Adamas knives are absolutely beefy!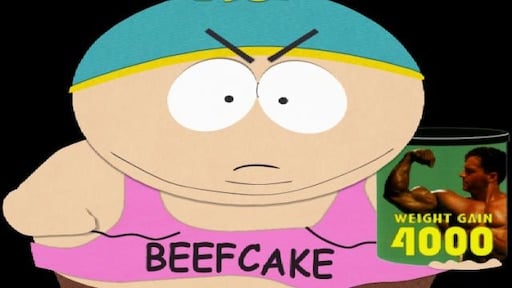 They are totally jacked in how solid they are.
I've owned many folding knives over the years and come to accept a certain amount of wiggle or bend at the pivot.
Both the Auto and Mini Adamas surprised me with their stoutness. The Auto Adamas feels like a fixed blade when it locks into place with comfortable and sturdy grips.
I have XL-sized hands, but the Mini still accommodated me with a solid feel and good traction without slipping.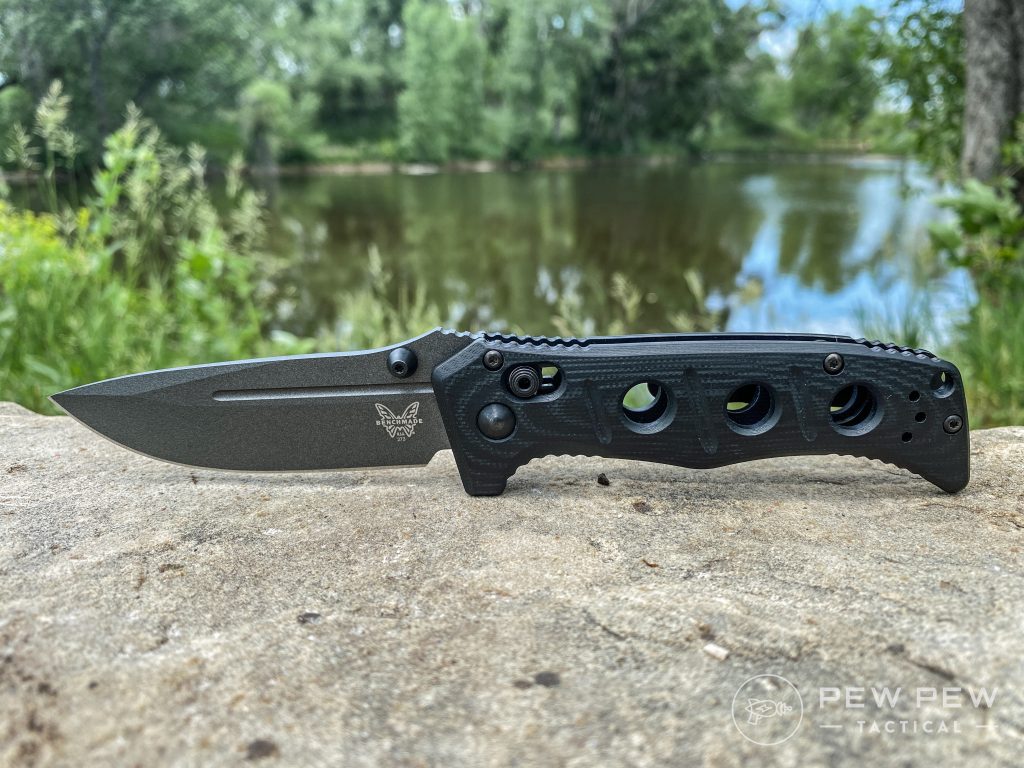 The edges are all smoothed, and there is a slight swell in the middle to fill the palm. Both knives enjoy a quillon (guard) at the front and rear to keep your hand in place.
Overall, the heft and girth are on the big side, so these aren't really for your dress pants. But they work well with jeans or other heavier-weight materials.
The ballistic nylon sheath that comes with the Auto Adamas presents another carry option mounted to MOLLE or worn on a belt.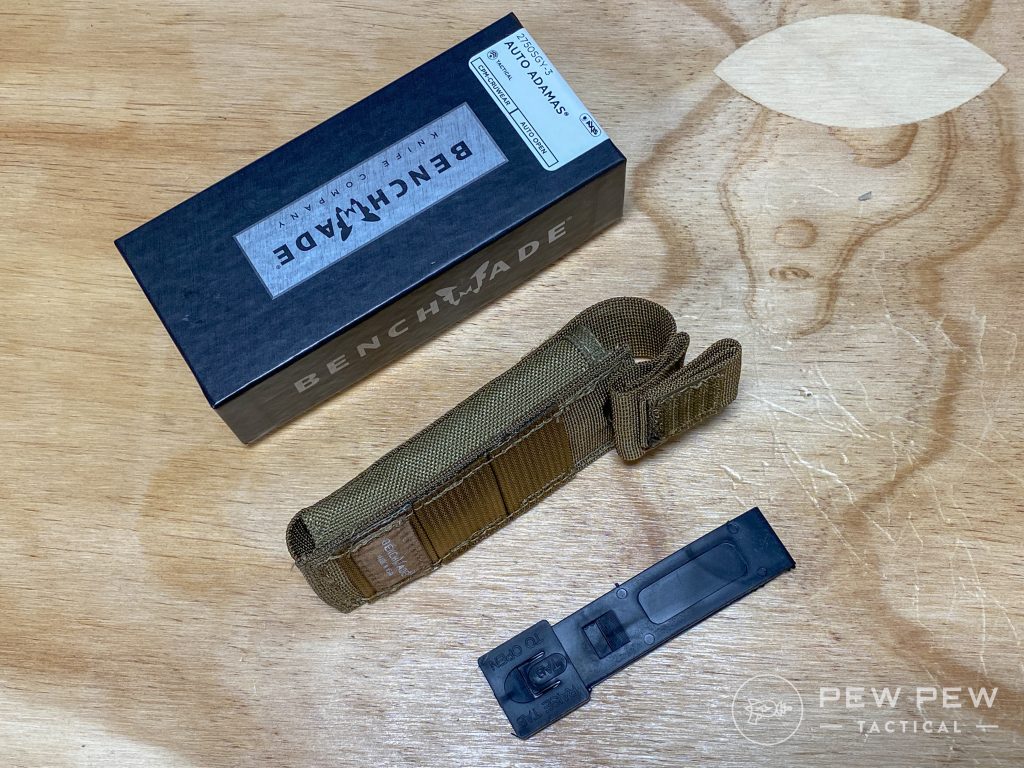 Created with some top-end materials, the Mini and Auto Adamas are made right here in the U.S.
Conclusion
MSRP for the Mini Adamas rests at $250, though I saw internet pricing closer to $200.
On the other hand, the Auto Adamas swoops in with an MSRP at $360 with street prices around $300.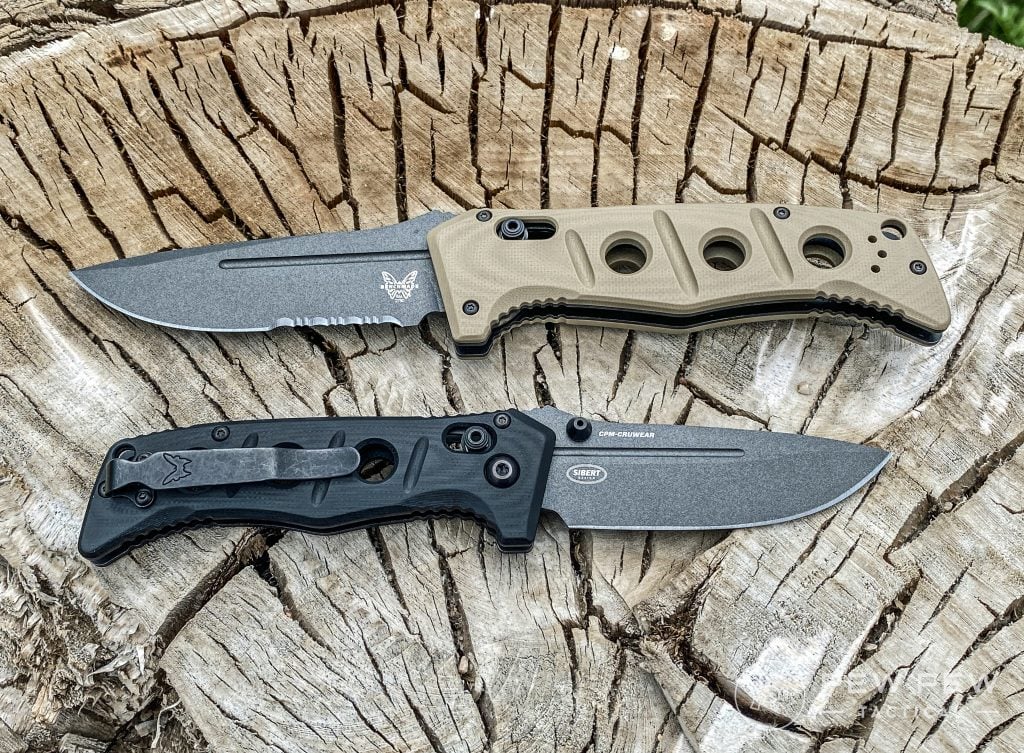 That's a lot of cheddar for a knife, but because of the components and features, you get a superior knife in both models.
If you like the auto feature, then the Auto Adamas is a push-button tiger to tuck in your pocket. Like the idea of a smaller version and don't need an auto opener?
306
at Blade HQ
Prices accurate at time of writing
Prices accurate at time of writing
Select the Mini Adamas, and you'll have a courageous little cutter that will serve you for years.
212
at Blade HQ
Prices accurate at time of writing
Prices accurate at time of writing
What do you think of the Mini and Auto Adamas? Let us know in the comments below. For more knives, check out our recommendations on the Best Tactical Knives and the Best EDC Knives under $50 and $100!