Welcome to a weekly series here on Pew Pew Tactical dedicated to the gun news you need to know.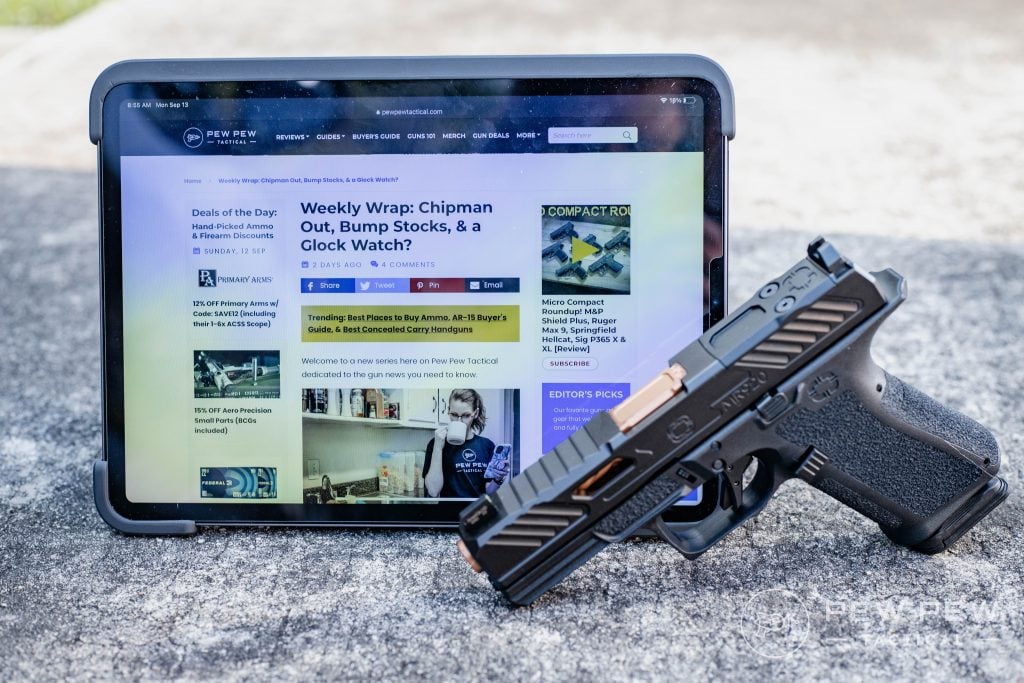 So, keep reading for this week's notable news headlines…
Table of Contents
Loading...
Justice Department Sets New Rule on Gun Storage
The Department of Justice issued a new rule aimed at gun storage and published within the Best Practices Guide for FFLs.
According to the Justice Department, the new rule acts on an existing requirement from the Gun Control Act that says FFLs who sell guns to the public are also required to make gun storage or safety devices available for purchase as well.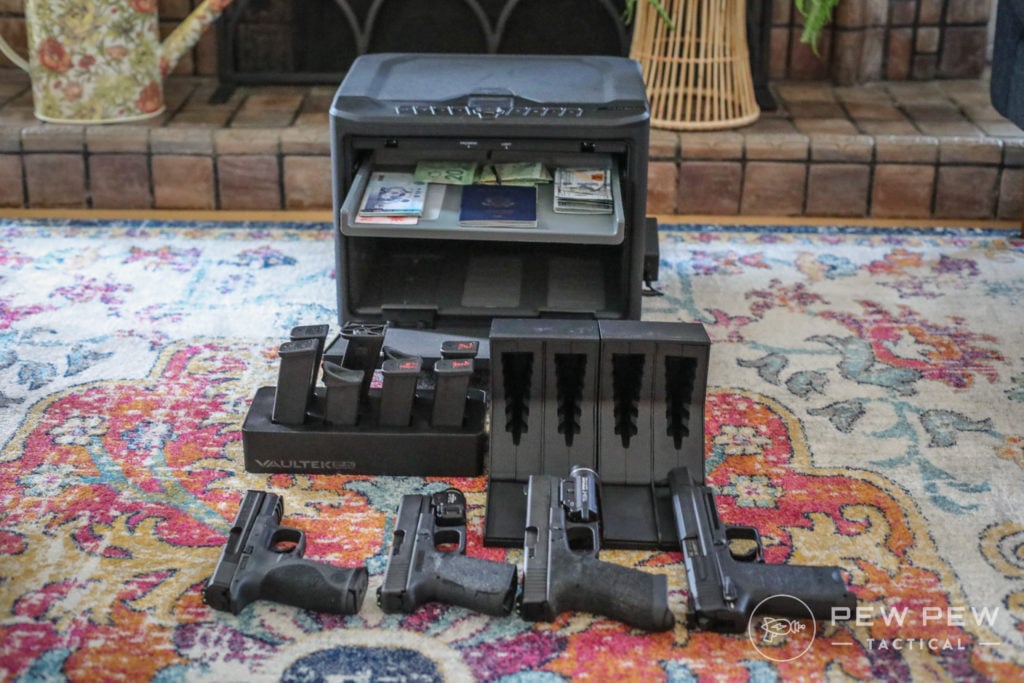 The rule, submitted to the Federal Registrar, outlines that secure storage options include a safe, gun safe, gun case, lockbox, or other device designed to store a firearm and that can be unlocked by a key, a combination, or other similar means.
"Integral to the new rule is the requirement that FFLs have available secure gun storage options that are compatible with the firearms they are selling," DOJ said.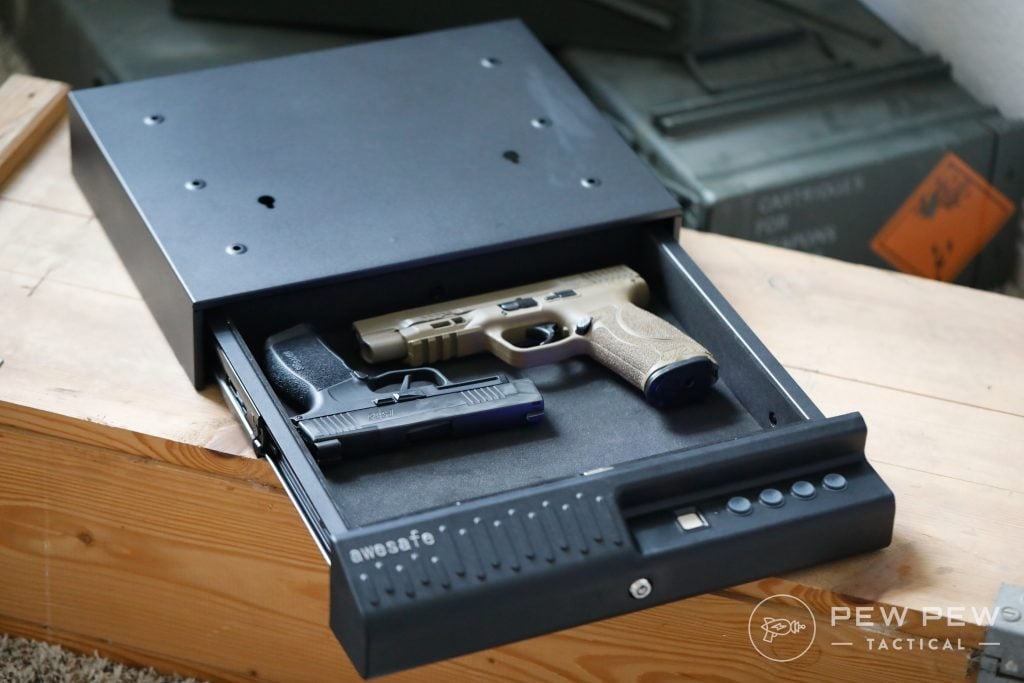 Attorney General Merrick Garland said the new initiative could reduce the number of people injured or killed by guns.
"Today's announcements build on the department's efforts to reduce the risk of firearms falling into the wrong hands," Garland said in a news release. "Gun safety is a Department of Justice priority, and we will continue to take all appropriate steps to help reduce the number of people killed and injured by the misuse of firearms."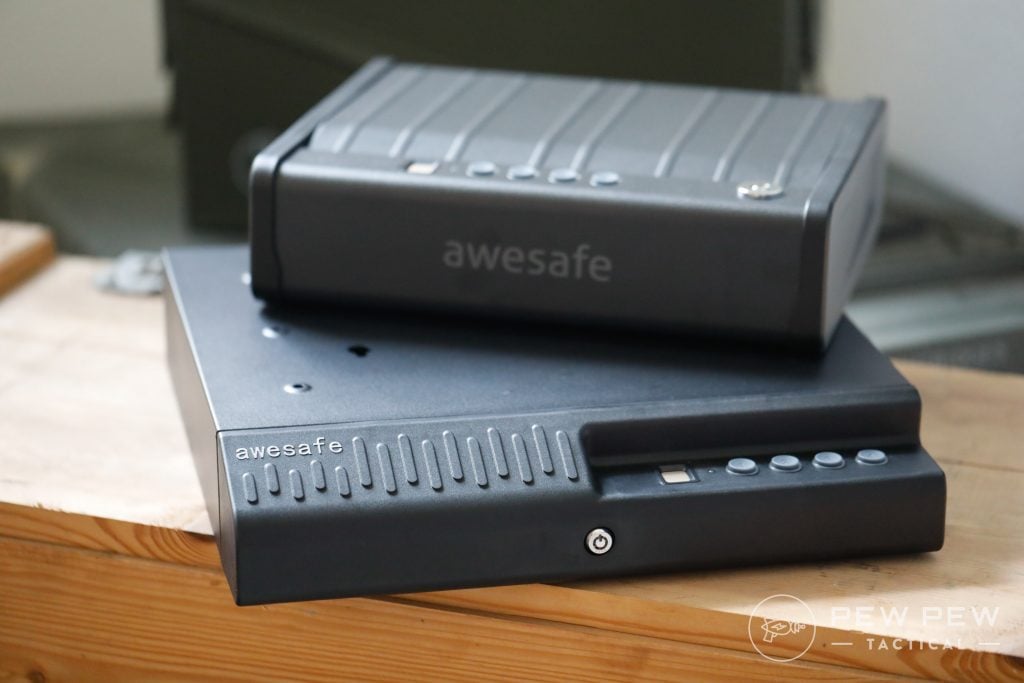 The National Shooting Sports Foundation said that while this measure looks great on paper, in truth, FFLs and the gun industry have already been promoting safe, responsible firearm ownership.
"Many firearm retailers will explain the differing options and help customers choose the secure storage options that work best for them," Lawrence Keane, NSSF Senior Vice President of Government & Public Affairs, explained in an NSSF blog post. "Firearm manufacturers provide a locking device in every firearm sold at retail. Combined with those distributed through Project ChildSafe, that tops over 100 million free locking devices distributed in the past 20 years."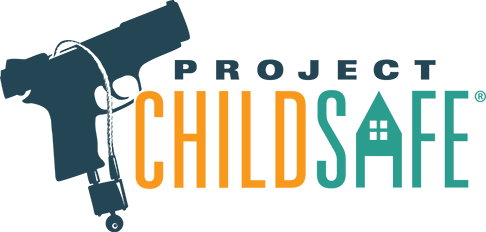 "These voluntary efforts to promote safe storage of firearms in the home has been a bedrock of the work the firearm industry does to promote safe and responsible gun ownership. The DOJ Final Rule doesn't do anything new, and it doesn't change the work the firearm industry will continue to do to be a leader in this effort," he added.
The new rule will take effect on Feb. 3.
18.5M Guns Bought in 2021
Over 18.5 million Americans bought guns in 2021, according to the National Shooting Sports Foundation.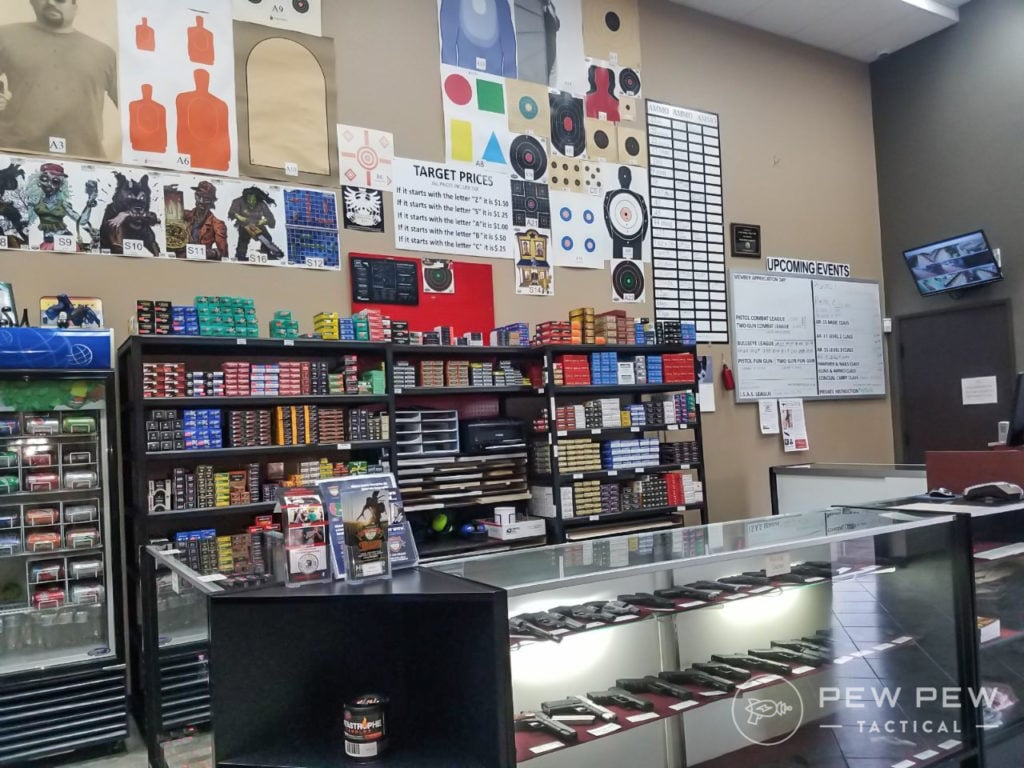 In total, the Federal Bureau of Investigation's National Instant Criminal Background Check System logged well over 38 million background checks in 2020. But with gun permits and rechecks by states removed, the NSSF pointed to 18,515,188 checks for gun sales.
Though 2020 still holds the record for most gun sales, with 21 million on the books, 2021's figures represent the nation's second-highest figure of all time.
An NSSF survey indicated that 3.2 million Americans bought a gun for the first time in the first half of 2021.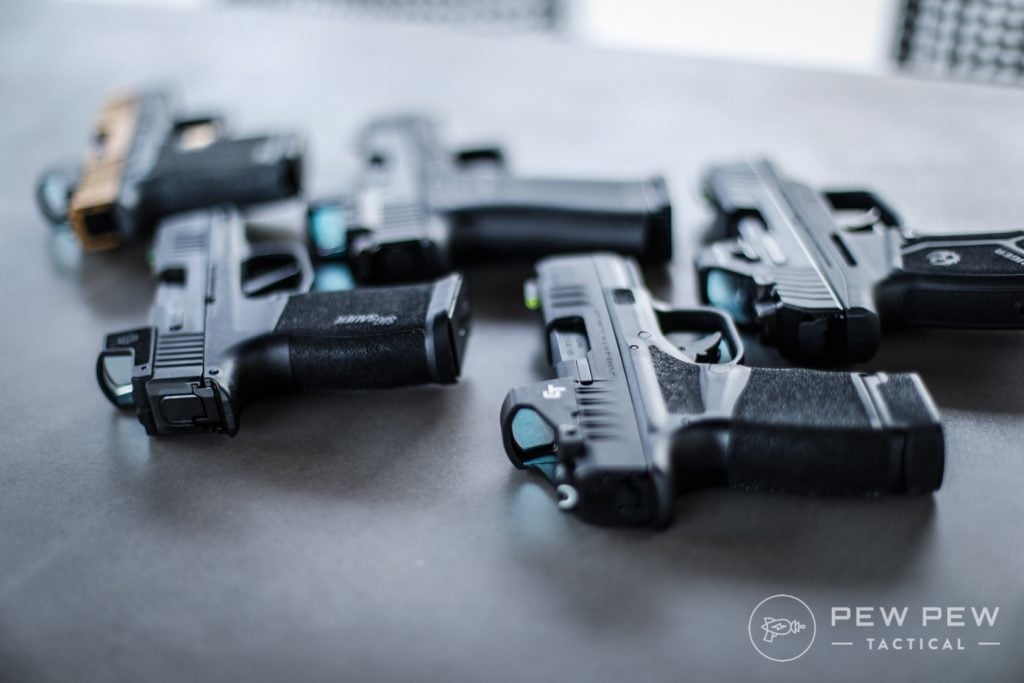 "This survey shows that there is a continuing demand signal for firearms from the American public," Joe Bartozzi, NSSF President and CEO, said in a news release. "We witnessed each month background check figures associated with a gun sale that are second only to those we saw in [2020's] record-breaking totals."
"We are encouraged by the sustained interest in lawful and responsible gun ownership as well as by the manufacturing base which has been challenged to meet this remarkable demand," Bartozzi concluded.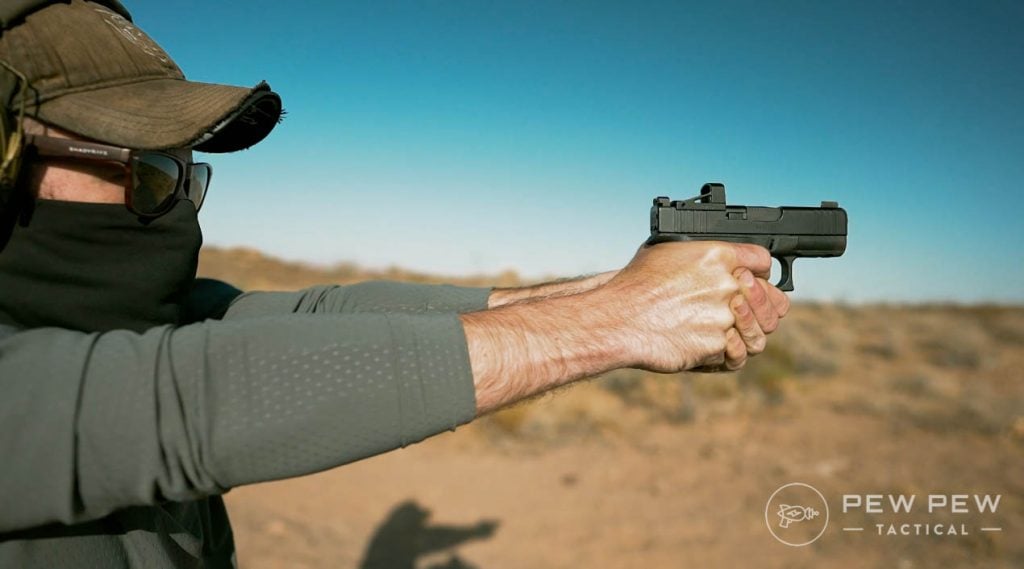 Looking to buy your first gun? Check out the Best Beginner Handguns.
CA Gun Owners Sue to Prevent Release of Personal Information
California gun owners filed suit against California Attorney General Rob Bonta in early January, pushing back against the release of personal information under a state provision.
AB 173 authorized gun owners' personal information to be released to researchers through state-run databases.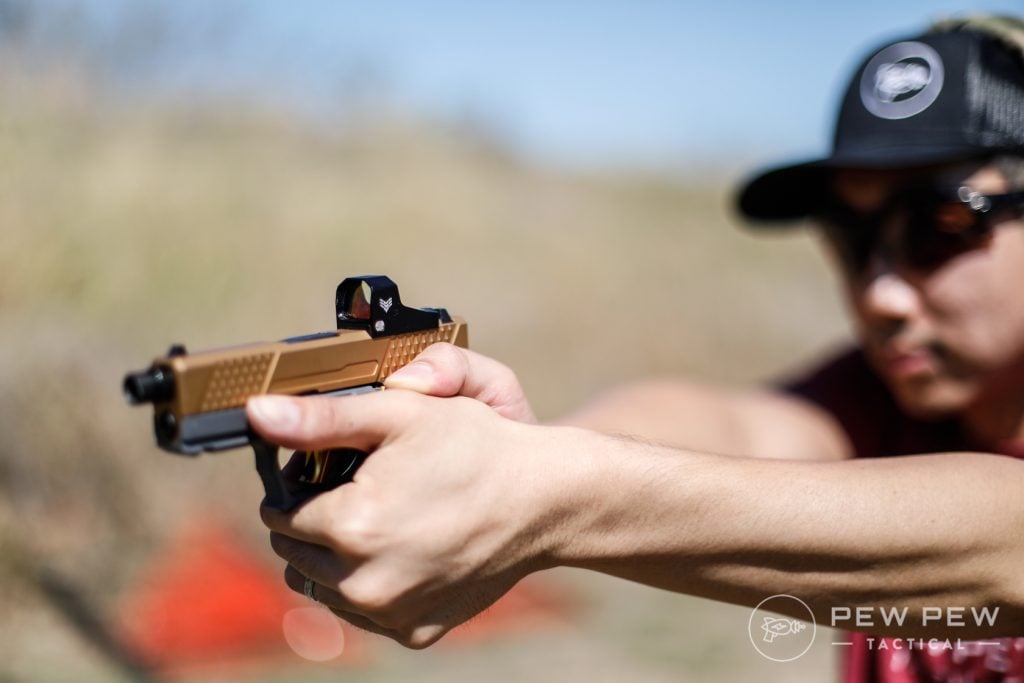 But now, five anonymous gun owners have stepped forward to fight back against what they say is unlawful and dangerous.
"The public release of Plaintiffs' Personal Information threatens Plaintiffs' personal privacy and physical security," the suit alleges. "When the identities of firearms owners are known, those owners often encounter concerted harassment, sometimes including violence."
"Faced with such risks, Plaintiffs are understandably afraid that having their identities disclosed will put them and their families at risk."
The current law allows researchers to access California's Automated Firearms Systems, which includes data like name, address, place of birth, phone number, occupation, driver's license number, race, height, weight, sex, hair color, eye color, and in some cases social security number.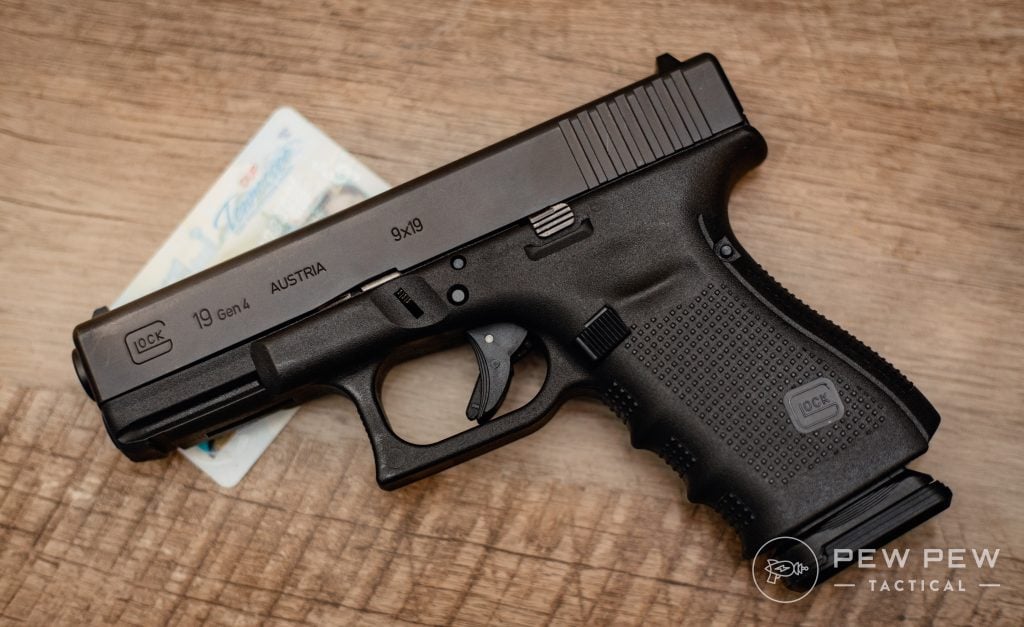 Plaintiffs in the case have appealed to the federal court asking that AB 173 be amended to remove the portion allowing researchers to access this information.
No court date has been set.
Federal Announces New Caliber: .30 Super Carry
A new caliber kicks off 2022 as Federal announced the addition of the .30 Super Carry to its ammunition lineup.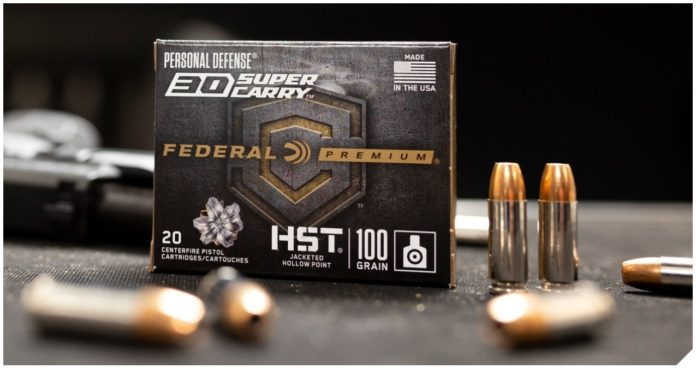 Federal's 100-grain .30 Super Carry brings a more compact approach than the 9mm NATO but without the loss of power that small rounds like the.380 ACP suffer.
"The .312-inch-diameter projectile used in .30 Super Carry delivers the same muzzle energy as 9mm Luger, with ballistic performance and penetration that far exceeds that of .380 Auto," the company said on its site. "The dimensions allow chambering in handguns with reduced grip circumference and smaller overall size, yet still offer more magazine capacity than 9mm Luger."

.30 Super Carry's slim proportions give it a boost where magazine capacity is concerned, says Federal.
"A magazine the size of your standard 9mm Luger pistol's will carry additional rounds — two more in initially available handgun models," Federal explained. "You get the proven power of a 9mm Luger with added capacity that can make all the difference in a real-world self-defense scenario."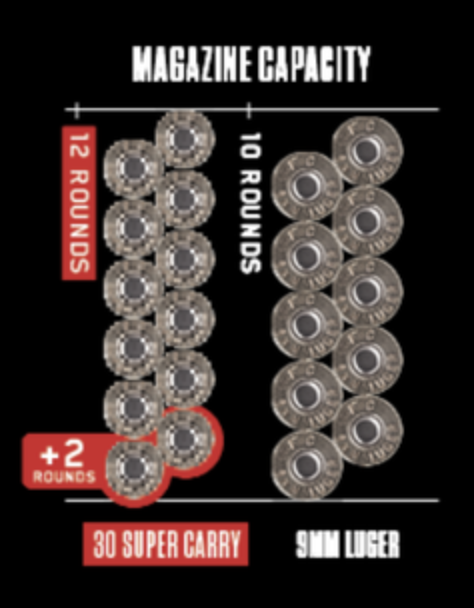 Though hot off the presses, Federal worked alongside Smith & Wesson and Nighthawk Custom to offer guns ready to chamber the .30 Super Carry.
Models include the Nighthawk Custom President and GRP and the Smith & Wesson M&P ShieldPlus and Shield EZ.
To learn more about the .30 Super Carry, check out Federal's video below.
What do you think of the headlines above? Let us know in the comments. Also, catch up on other Weekly Wraps or news in our News Category.