While none of us are likely to be traveling soon with the pandemic on, you can still start planing your next big getaway!
The world is a big, beautiful place with something out there for everyone. No matter what your dream vacation, you can get it somewhere — assuming you have the right resources.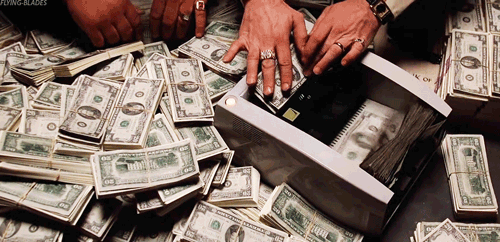 But if you're reading this, that dream vacation likely involves at least a little bit of time with your hand on a trigger.
And in that case, man, do I have some vacation destinations for you.
Maybe you want to hunt big game, like to intersperse time at the range with time at the casino, relish the idea of learning falconry, or prefer your vacations to include a spa as well as shooting opportunities.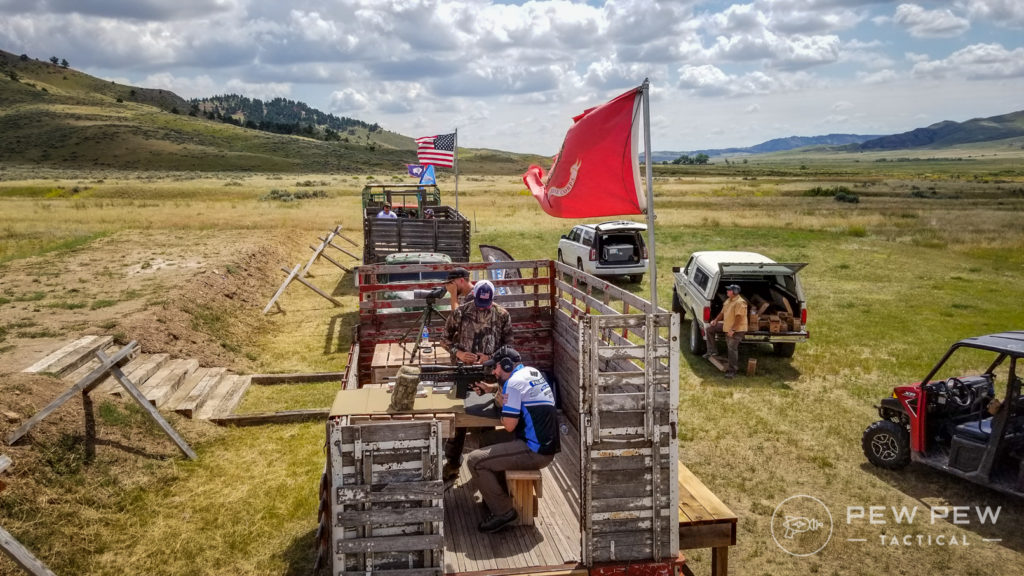 From roughing it at a campsite to high-end, luxury resort experiences, these incredible shooting destinations cover a whole lot of vacation styles. You may not love each and every one of them, but at least one or two are sure to catch your eye.
Now, without further delay, let's get down to the shooting destinations.
Best Shooting Ranges in the World
1. Battlefield Vegas
If you need to pick just one gun range to visit in the USA, you really should have Battlefield Vegas at the top of the list.
Not only is it a MASSIVE and totally badass machine gun rental range, they also offer a ton of really cool packages AND do some major testing for the firearms industry.
That last part is important, that is a big sign of trust from the firearms community and when you're looking for a safe place to shoot full-auto — you want to go somewhere with a reputation among their peers.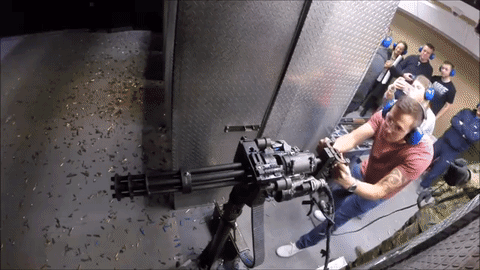 Close to the Vegas strip, a huge range of packages to choose from, plus some wicked cool options like mini-guns, tanks, choppers and more — Battlefield Vegas is awesome from start to finish.
And the prices are reasonable, surprisingly so in fact.
Ever wanted to shoot every gun in Counter Strike? You can.
Want to get a crash course in historical weapons from say World War II? They have that package also!
There's no two ways about it, Battlefield Vegas is awesome.
2. Virginia International Raceway
Virginia International Raceway, located just north of the southern Virginia border in Danville, is, as the name would suggest, first and foremost an auto racing track, but that's not all it is.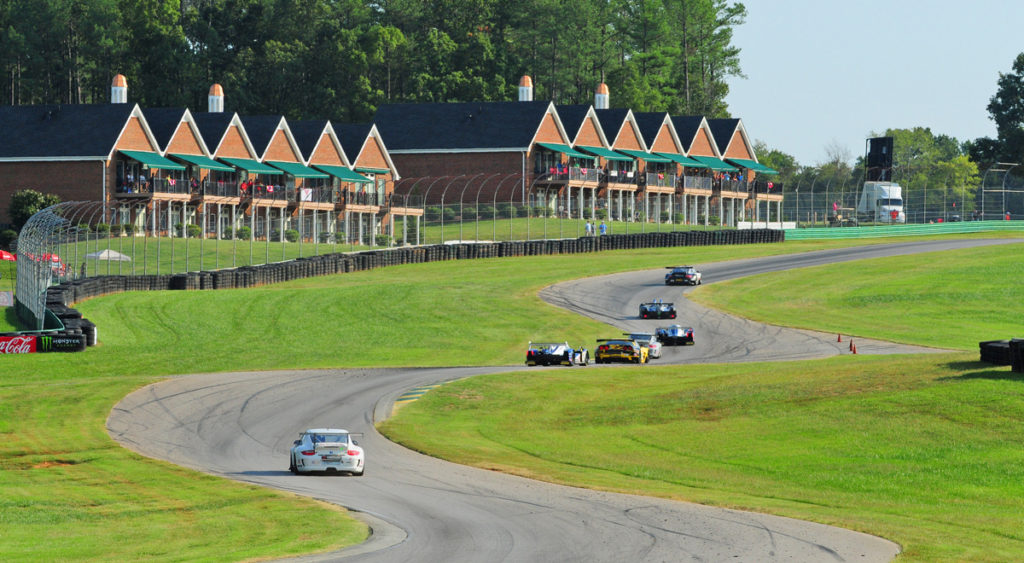 VIR calls themselves "America's Motorsport Resort" and they want to offer visitors an experience that extends well beyond watching races, including the opportunity to participate in go-karting, autocross, VIR's formula and prototype driving experiences, on-site dining, and, yes, shooting.
If guns and cars are both your thing, this is pretty much the dream destination you didn't know existed.
VIR's shooting facilities include seven rifle and handgun friendly ranges between 50 and 1,000 yards, spread across the property around the tracks. The 1,000 yard range features a sniper tower.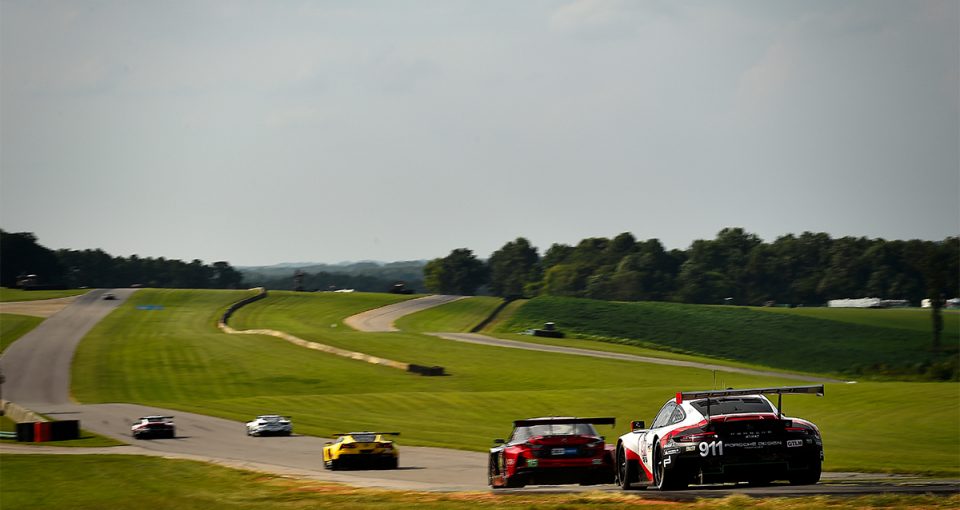 VIR also has two National Skeet Shooting Association approved ranges and a Tactical Training Complex with a live fire-house, a simulated urban environment for training, and classrooms.
VIR frequently hosts a variety of both shooting and racing events, so be sure to check their calendars before you book your visit to make sure the facilities you want to use will be available and see if there are any cool events you want to be sure to be around for.
You can also stay on-site with a variety of accommodations to choose from. Take the luxurious route with The Lodge (VIR's traditional-style hotel), private two-story villas, or Pit Lane Rooms overlooking the track right over the garages.
Or you can rough it a bit more by opting for premium reserved camping with access to water and power or general camping, allowed pretty much anywhere on the property that's covered and grass and doesn't indicate otherwise.
All campsites have access to restrooms and shower facilities.
VIR also provides rentable garages that will protect your car or bike from the elements and provide the electricity and workspace you need for tune-ups. They also come with designated parking for your trailer.
3. Big Cedar Lodge
Big Cedar Lodge was started by Johnny Morris, the founder and CEO of Bass Pro Shop, and it's exactly what you'd think it is based on that background.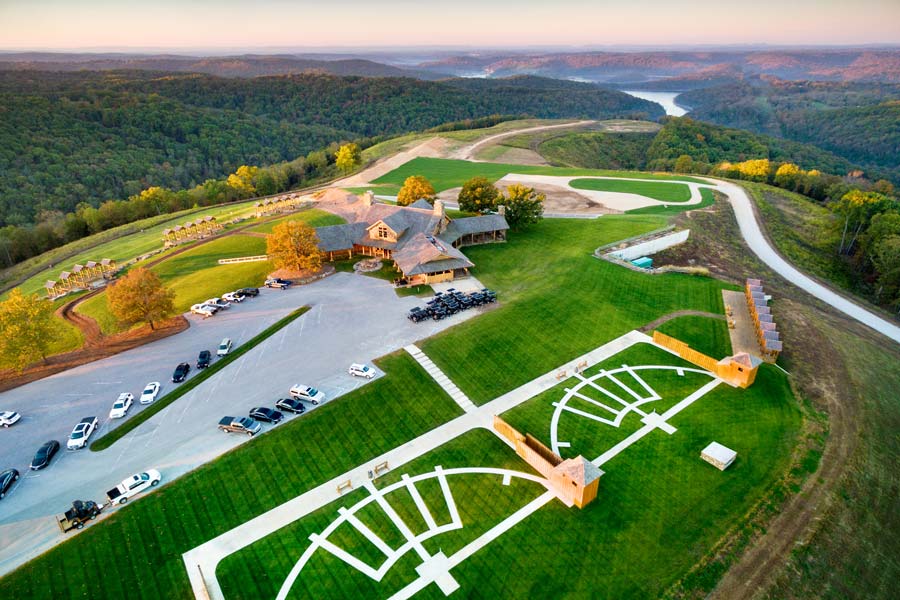 Located in the beautiful Ozark Mountains just south of Branson, Missouri and overlooking Table Rock Lake, Big Cedar Lodge brands itself "America's Premier Wilderness Resort."
Get in your range time at the Bass Pro Shops Shooting Academy. It's shotgun only, but still has plenty to offer for shotgun shooters and it's one of the most beautiful places you'll ever visit, let alone shoot a gun.
Facilities include a sporting clays range, a five-stand shooting range, and a trap, skeet, and wobble range.
Big Cedar provides equipment for rent or purchase and shooting instruction for novice adults, intermediate level adults, and kids 12 and older.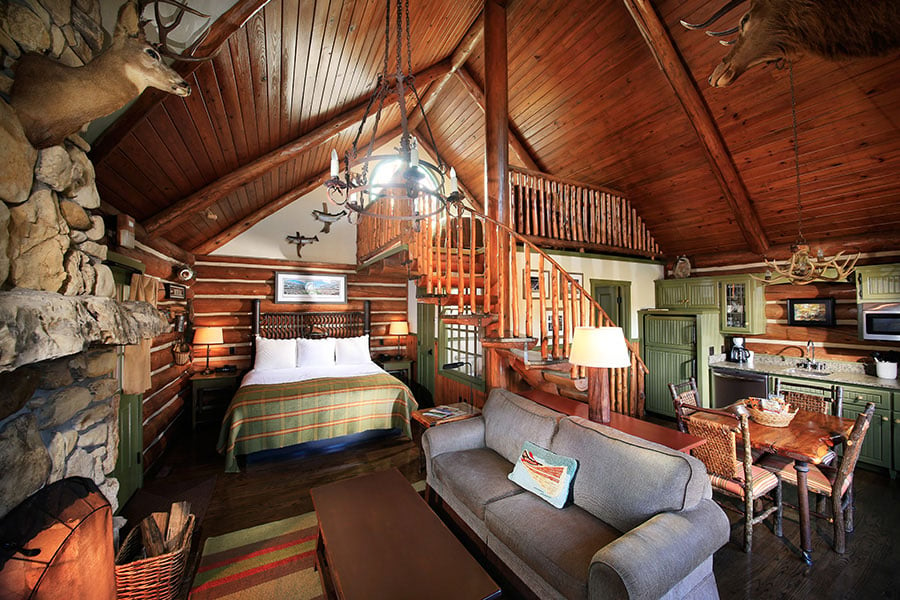 Kids six to 12 can still get in on the fun with Big Cedar's BB range.
While you're there, you can stay at a room in the Lodge itself, book a private cottage or more spacious private log cabin, or balance the rustic and luxurious with a camp hut, camp cabin, or glamping tent.
When you're not relaxing in your room or standing behind a shotgun, there's plenty of other activities to take up your time, as well.
Tee off at one of the four (soon to be five) on-site golf courses. Visit Bent Hook Marina or Camp Long Creek for swimming, fishing, canoeing, kayaking, skiing, tubing, powerboating, and jetskiing.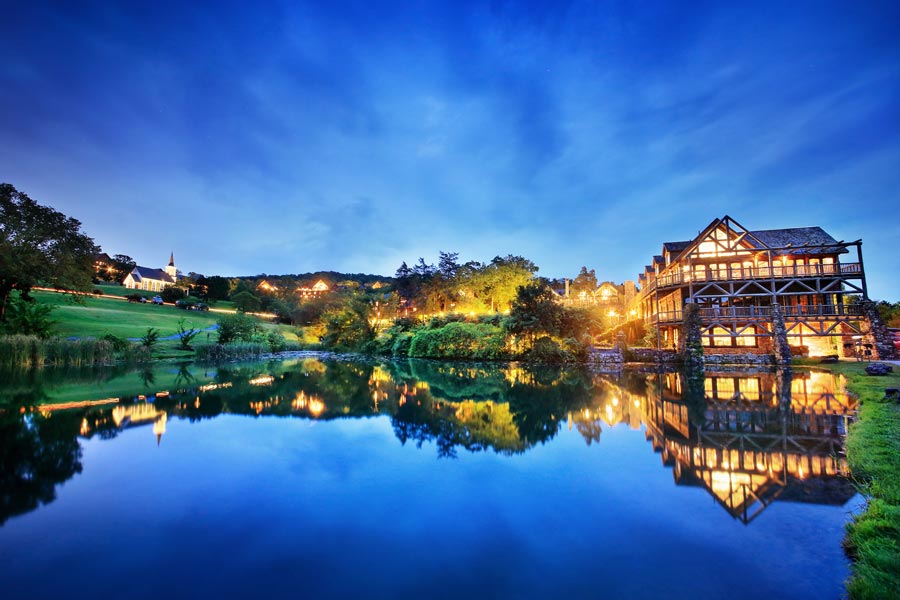 Hit up Dogwood Canyon Nature Park for horseback riding, biking, hiking, wildlife tours, and the opportunity to visit the resort's Working Grist Mill and Discovery Center.
That's just a tiny sample of the activities that Big Cedar Lodge offers, so book your stay and discover the rest.
4. The Equinox Resort
The Equinox is home to the Manchester, Vermont Orvis Wingshooting School.
Orvis Shooting Schools were started more than 25 years ago and since then have used the English Churchill method to teach all the skills you need for shooting clays and hunting fowl.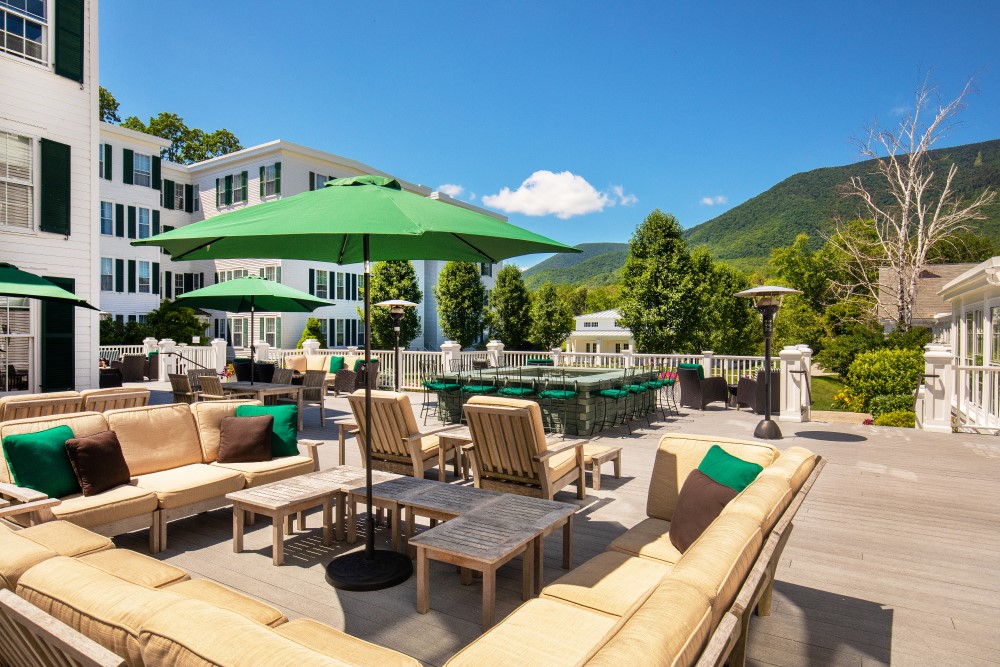 From basics like safety, stance, and fit, to techniques for shooting in a variety of scenarios.
Instruction from an Orvis Shooting School can help take shooters to the next level, whether they're new to shotguns or are experienced shotgun veterans.
You can take a one or two-day course that includes not just instruction time, but also lunch, all the shells you use, use of an Orvis shotgun (though you're also welcome to use your own shotgun), hearing and vision protection, a copy of the Orvis Wingshooting Handbook, and, for two-day course students, a custom gun fitting.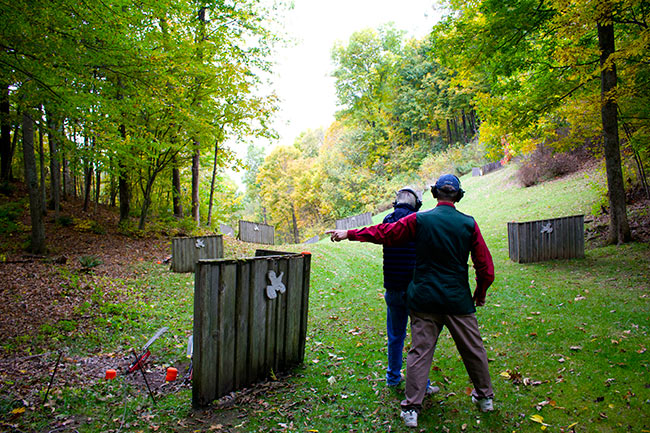 While you're shooting, Orvis instructors will be standing by to observe your shooting and offer suggestions for improvement without being overbearing.
And, of course, it all takes place in the beautiful forests of Vermont. The Orvis Shooting School offers courses throughout the summer and fall, but I recommend trying for a session between the middle of September and the second or third weekend of October to experience the best of Vermont's fall foliage at the same time.
You'll feel like you stepped out of a vintage Orvis or Remington ad.
But shotgun shooting isn't the only school that you can cultivate at The Equinox.
While you're there, take advantage of the Orvis Flyfishing School, Green Mountain Falconry School, and the Land Rover Driving Experience, which teaches off-road driving on a variety of terrains and for all skill levels.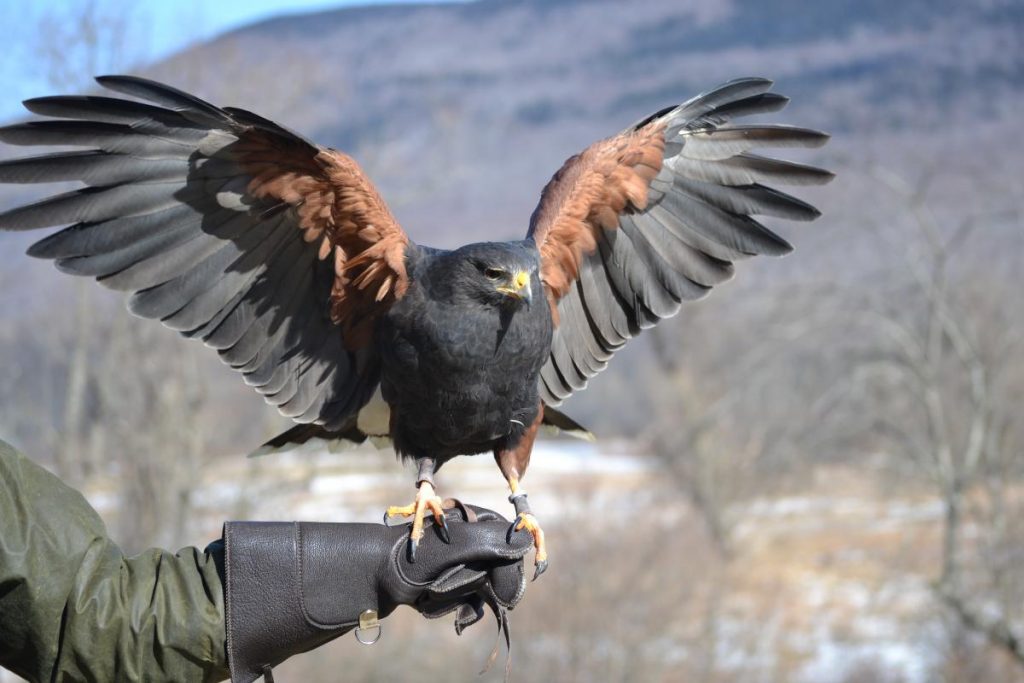 The Equinox also offers opportunities for hiking, mountain biking, horseback riding, boating, golfing, and tennis in the summer and fall.
5. Ballyfin
Looking for an international trip? How about Ballyfin, an 1820s estate in the countryside of County Laois in Ireland.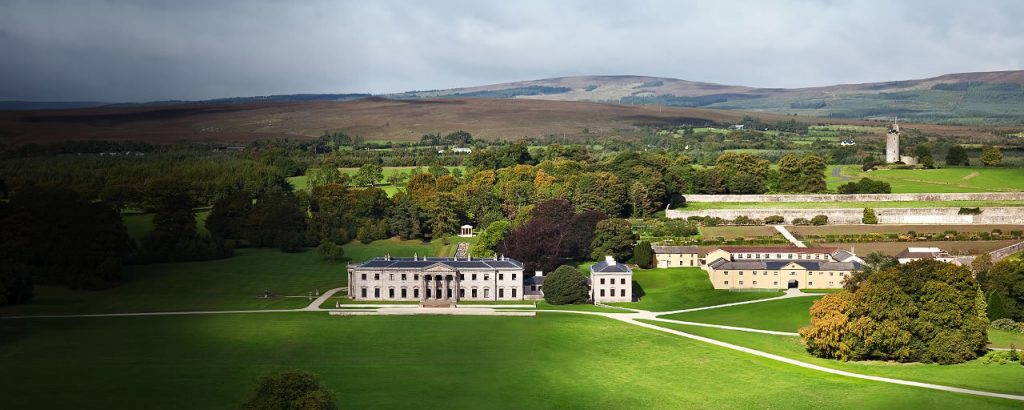 During your stay, you'll be surrounded by Irish history. Literally. The accommodations are historic suites and deluxe rooms within the estate house itself, each one unique. But your time is probably best spent outdoors.
Shoot just a stone's throw from the ruins of a historic tower at the clay pigeon shooting course or the archery range, or practice your precision shooting at the 50m air rifle target range, all on the estate lawn.
Ballyfin may not provide the same variety of shooting pursuits as some of the other places on this list, but you can fill the rest of your time at the manor with other relaxing traditional Irish pursuits like falconry, boating, fishing, and wine and whiskey tastings.
Explore the property with a nature walk, a stroll through the gardens, a carriage tour, or a horseback ride. Take a break with a trip to the spa, a dip in the pool, or a picnic in one of the many scenic locations around the estate.
Ballyfin also has opportunities for golf, tennis, and traditional Gaelic games, as well as tons of nearby historic homes and castles that are beautiful and fun to explore.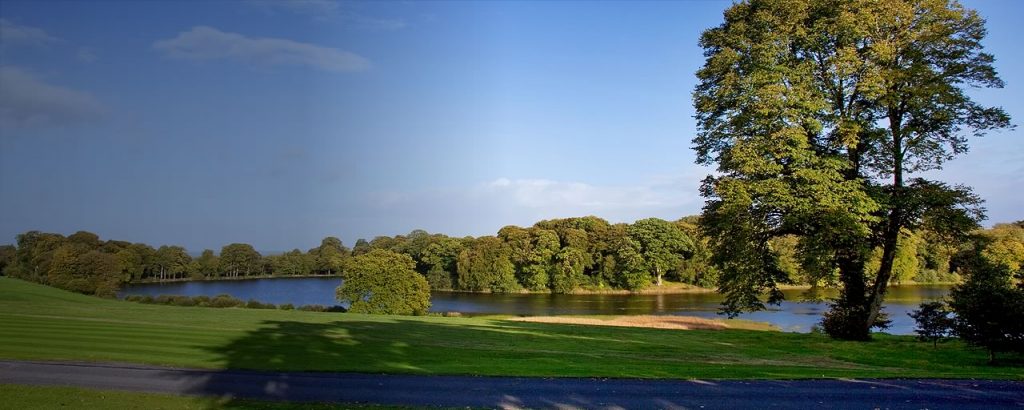 With all of these romantic activities, Ballyfin is also an easy sell for even the most skeptical of spouses. You will pay a premium to enjoy this high-end destination, but if you're going all the way to Ireland, you might as well go big.
6. Casa de Campo Resort & Villas
If tropical destinations are more your thing, go with Casa de Campo Resort & Villas in the Dominican Republic. Their shooting facilities are considered not just the best in the Caribbean, but among the best in the world.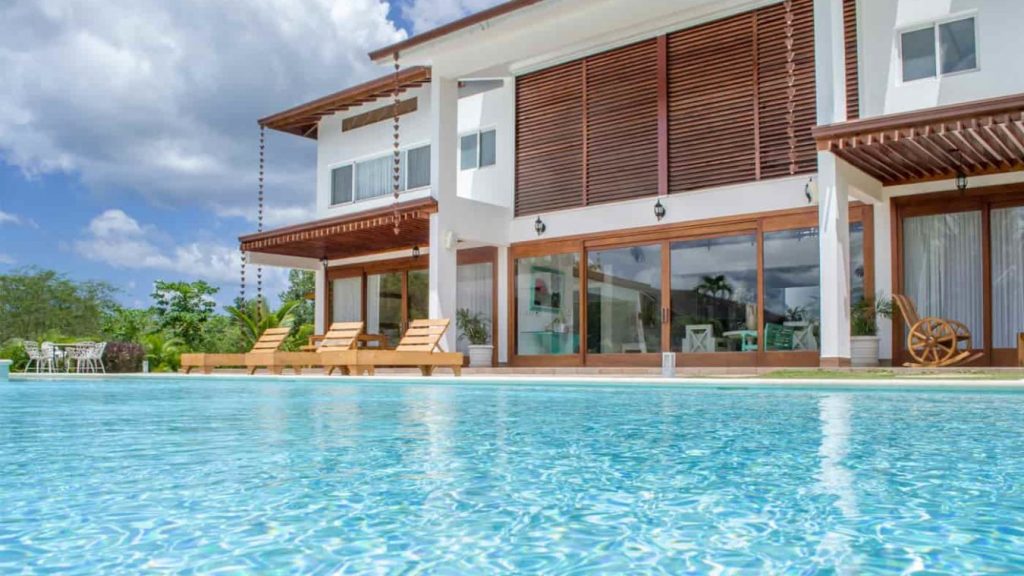 They only offer shotgun shooting, but with over 245 acres, the Rancho Peligrino wild bird reserve for hunting, and more than 200 trap, skeet, sporting clay, and pigeon ring shooting stations, including a 110 foot sporting clay tower (one of the world's largest), you'll feel anything but limited.
The shooting center is laid out in such a way that shooters can easily progress through the stations for a tournament-style experience or move around flexibly for their preferred individual experience.
The center is designed to replicate the conditions one might encounter while hunting fowl in the wild.
If you can drag yourself away from the shooting center, Casa de Campo also offers fishing, boating, golf, tennis, equestrian sports, water sports, the Real Madrid Soccer School, Altos de Chavón, a replica sixteenth-century Mediterranean village perfect for exploring.
A full-service spa, caving, ziplining, a trip to a historic working ranch, and, of course, access to several beautiful white sand beaches.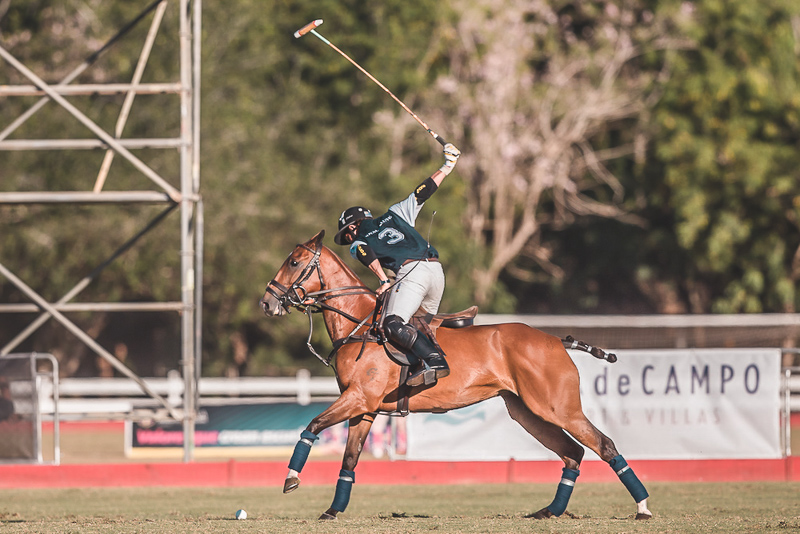 Book a room at the hotel or reserve a private villa for the highest level of luxury and privacy.
Parting Shots
So are you planning your next trip yet?
Perhaps all of these destinations aren't for you, but I can't imagine there isn't at least one that's caught your eye.
Unfortunately, some of these locations are out of most of our price range, but Battlefield Vegas, Virginia International Raceway, and Rockcastle Shooting Center can all be pretty budget-friendly.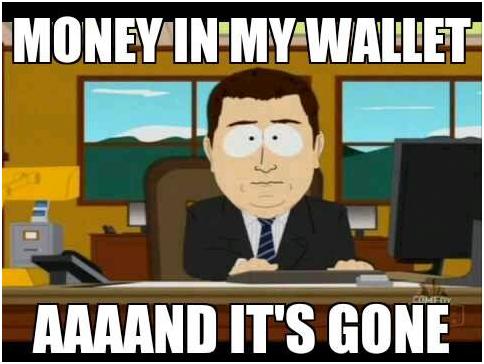 Maybe the others can be saved up for as a special trip or go on your "if I win the lottery or get an inheritance from a previously unknown wealthy uncle" list. I know they're certainly on mine.
What are your dream shooting destinations? Have I inspired you to add another to your list? Let me know in the comments! If you're interested in spending that vacation money on a firearms class, take a look at How to Choose Your First Class!