For many of us, .22 LR was the first cartridge we ever shot. And while some might think that's all it is good for, those of us in the know — know better.
Bergara's B-14R in .22 LR is a rimfire training rifle designed for the big boys and made to mimic their B-14 HMR in every way possible.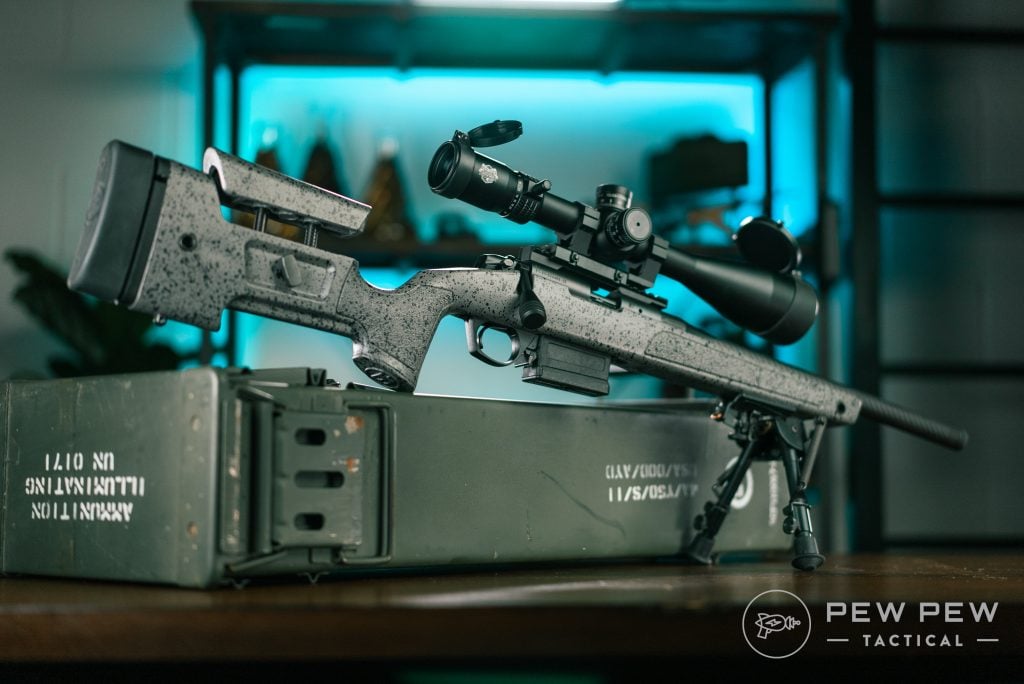 But does it really have a place in your safe? Is a .22 LR trainer worth it? We'll take a look at this rifle and answers those questions (and more)!
So, keep reading.
Table of Contents
Loading...
What is a "Trainer" Rifle?
Simply put a trainer is a rifle that is normally sub-caliber from your primary rifle and is meant for exactly what you might expect, training.
Generally, it's a smaller caliber than your main rifle and chambered in something cheaper.
So if your normal PRS rifle is 6GT costing you a dollar per shot, you might have a .22 LR training rifle that costs maybe 10 cents per shot.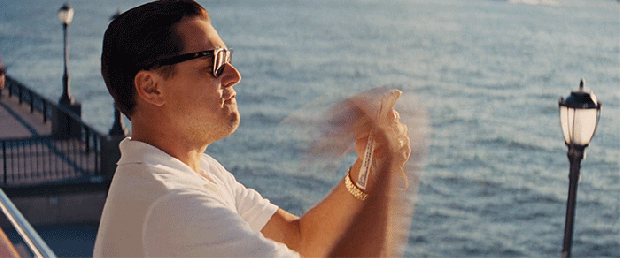 Barrel life is another major factor. Where you might only get 2,500 to 4,000 rounds of barrel life in 6.5 Creedmoor and as low as 1,500 to 2,000 for some of the 6mm burners, a .22 LR barrel is basically impossible to kill.
I know old gray beards that are still shooting their first .22 LR rifle they've had since they were young children with literally hundreds of thousands of rounds downrange and still shooting as true as the day they got it.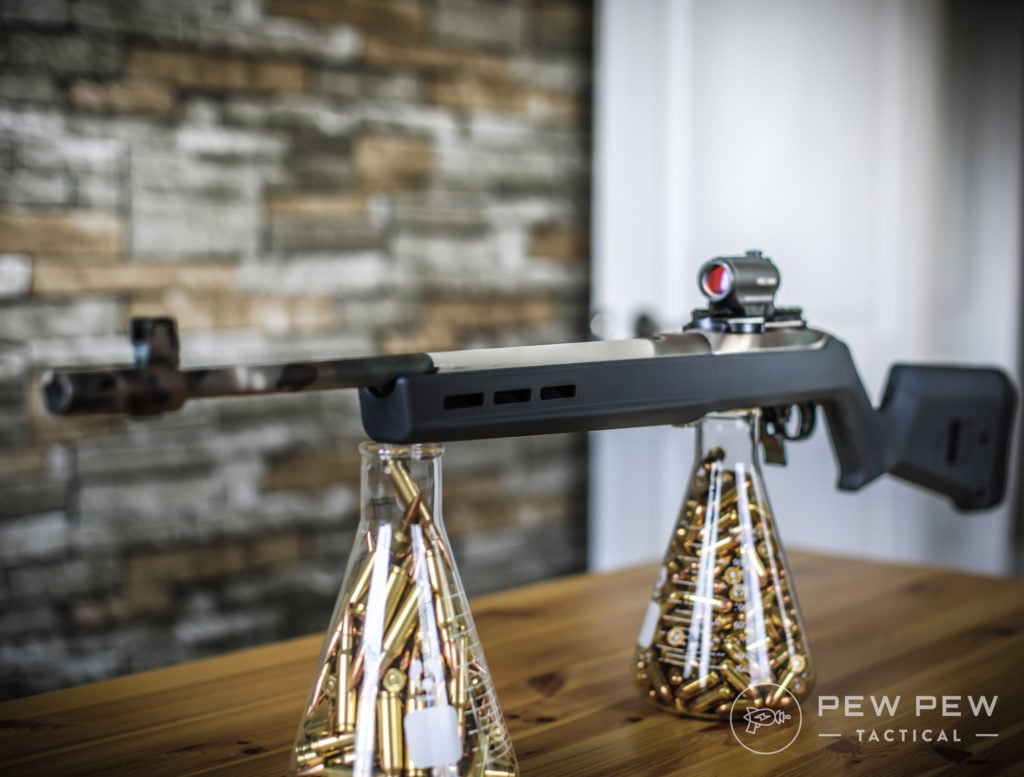 One good .22 LR barrel will last generations.
Using a very small caliber, like .22 LR, also means you can train at a shorter range but still have much of the difficulty that you encounter at long range.
Things like wind, trigger control, and breathing become as critical with .22 LR at 100-, 200-, or 300-yards as they are with .308 Win or 6.5 Creedmoor at 500-, 800-, or 1,000-yards.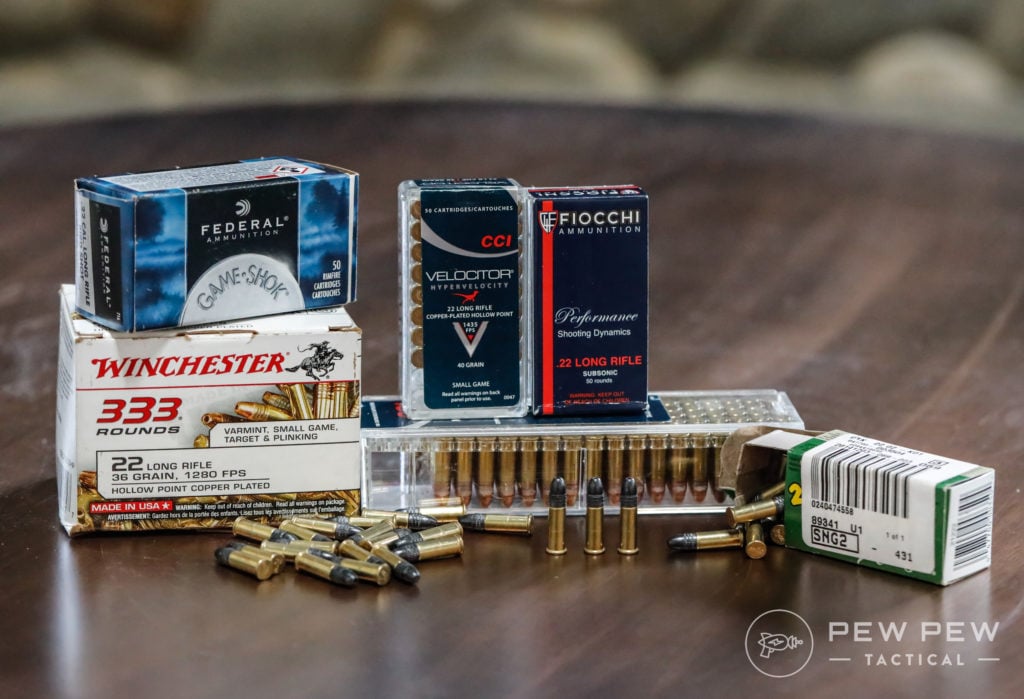 Looking at the ballistics, .22 LR has the same wind drift at 100-yards that .308 Win has at 500-yards and 6.5 Creedmoor has at 800-yards (roughly, depending on your loading).
.22 LR at 200- to 250-yards has the same drop as .308 Win at 800ish-yards or 6.5 Creedmoor at 900-yards.
While I wouldn't quite say that shooting .22 LR at 200-yards is as difficult as shooting 6.5 Creedmoor at 1,000 — I would say that it is close, close enough to be helpful as a training tool at least.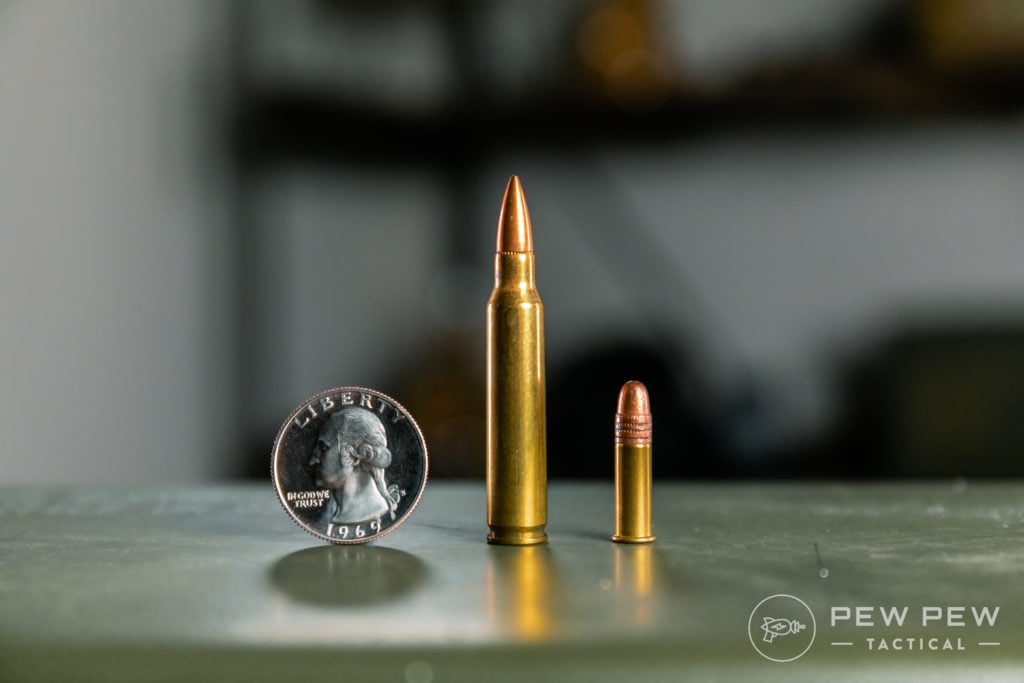 The value of a training rifle is to get you out and shooting more often than you would if your only option was your main rifle. Be it due to cost or access to a range with enough distance to shoot.
But there are two main challenges to a training rifle. First, cost. Second, setting up a second rifle that closely mimics your centerfire rifle.
If your main rifle is a Bergara, than a Bergara in .22 LR is perfect! If your main rifle is any other form of Remington 700 or clone, then a Bergara in .22 LR is very, very close to perfect.
1000
at Brownells
Prices accurate at time of writing
Prices accurate at time of writing
Specs and Features
Designed and built to be basically the B-14 HMR but in a smaller caliber, the B-14R features the same stock with mini chassis, features a threaded 18-inch, 1:16-inch twist barrel, a 10-round .22 LR AICS magazine, and comes in at 9.25-pounds (.25- to .65-pounds less than a B-14 HMR).
It is also compatible with the same Remington 700 triggers, stocks, chassis, and scope bases — just like its bigger B-14 HMR brother.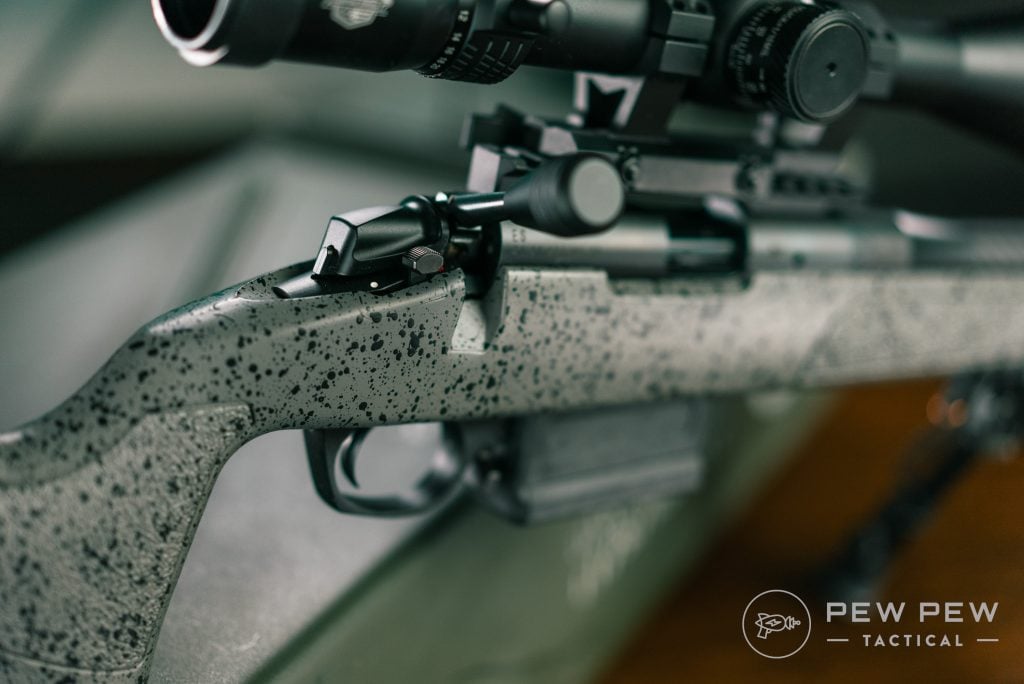 Even the bolt is designed to be as close to a B-14 HMR as possible with the same 90-degree bolt throw. But the B-14R bolt also comes with a two-piece design and a non-rotating gas shield.
While a gas shield isn't super critical these days with .22 LR being much better quality than ever before, it's still a nice thing to have just in case of a ruptured case.
Range Report
Since this is a trainer rifle, I built it exactly as such. To as closely mimic the B-14 HMR I reviewed not long before getting the B-14R.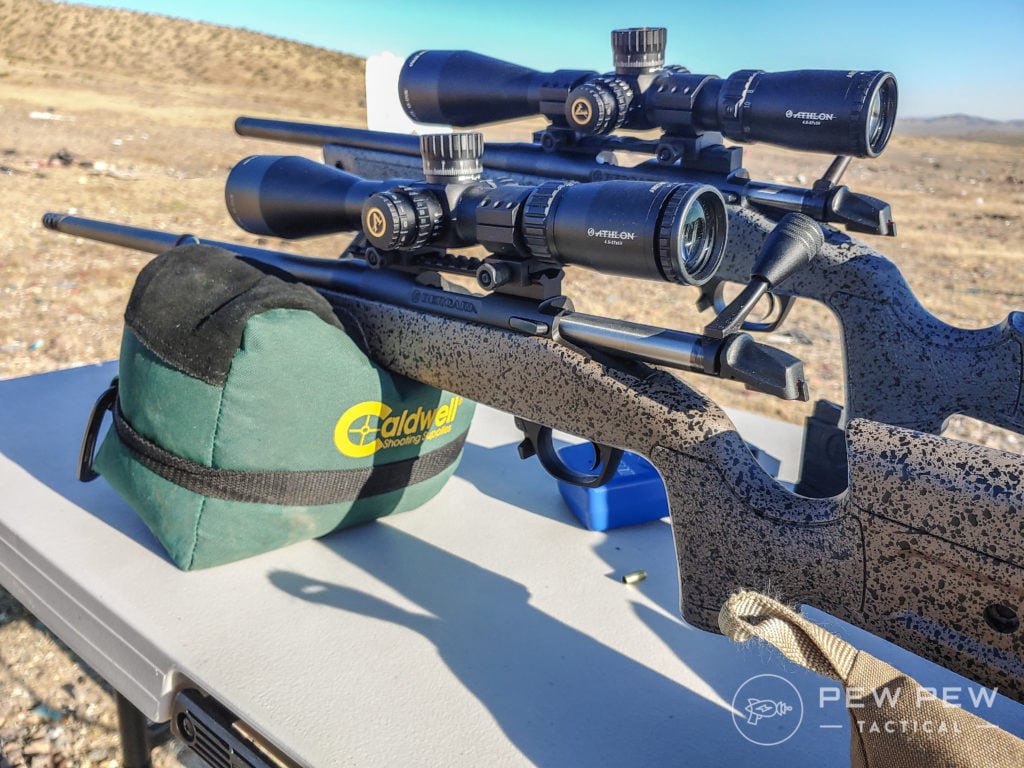 I even did this down to the scope — the B-14 HMR got my Athlon Ares Gen 2 while the B-14R got the older and cheaper Ares Gen 1.
918
at Amazon
Prices accurate at time of writing
Prices accurate at time of writing
If you're thinking of building a training rifle, you might want this exact setup — using an older scope for training but your best scope on your main rifle. Since the ranges are shorter with .22 LR it's easier to skimp a little on glass.
Ammo and Groups
I've put a LOT of ammo through this rifle. Just in the first range trip, I put over 300 rounds downrange. In all — I'm well past 2,000 rounds total.
Lapua Center-X is a favorite among NRL22 shooters and it's worked really well for me also consistently shooting sub-MOA at 100-yards.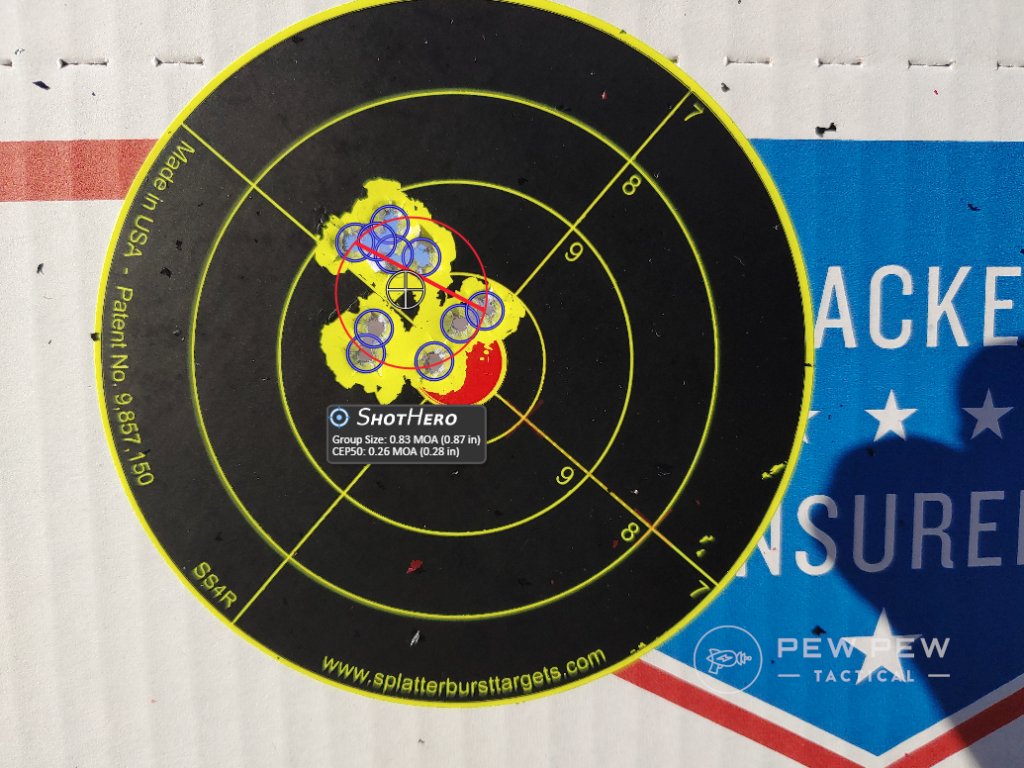 SK Rifle Match and SK Standard are also sub-MOA and decently cheaper — if you can find it.
Know Your Limits (KYL) Target / Drill
This is a super simple steel target but one that I love for my .22 LR rifles and one I used a lot in testing the feel and smoothness of the B-14R.
The KYL target is eight steel spoons hung from a bar. Each spoon is smaller than the last going from 2-inches down to 0.25-inches.
175
at Shoot Steel
Prices accurate at time of writing
Prices accurate at time of writing
I normally shoot it at 30-yards, but moving it closer or further away can really change up the difficulty of the target.
At 30-yards the largest target is 6.3 MOA with the smallest being .79 MOA.
Move it back to 50-yards and the largest is 3.8 MOA with the smallest at .47 MOA.
I normally shoot this target for speed without dropping a shot. Eight shots, eight hits, in the fastest time possible.
This really helps train being smooth in transitions, working the bolt cleanly, and finding what "good enough" really is when it comes to sight placement.
It's also just fun to shoot. And combined with a shot timer can give you an honest metric for improvement.
My best time cleaning the KYL with the B-14R was 26.4 seconds with the average around 28 seconds.
Those times on their own don't say much unless you've shot the same drill. So, for some perspective consider how I do on this drill with my NRL22 open class rifle — a Tikka T1x in a MDT ACC Chassis topped with a Athlon Cronus BTR scope and shooting off of a Atlas PSR bipod.
Fastest time with my Tikka build, 24.3 seconds. Average around 26 seconds.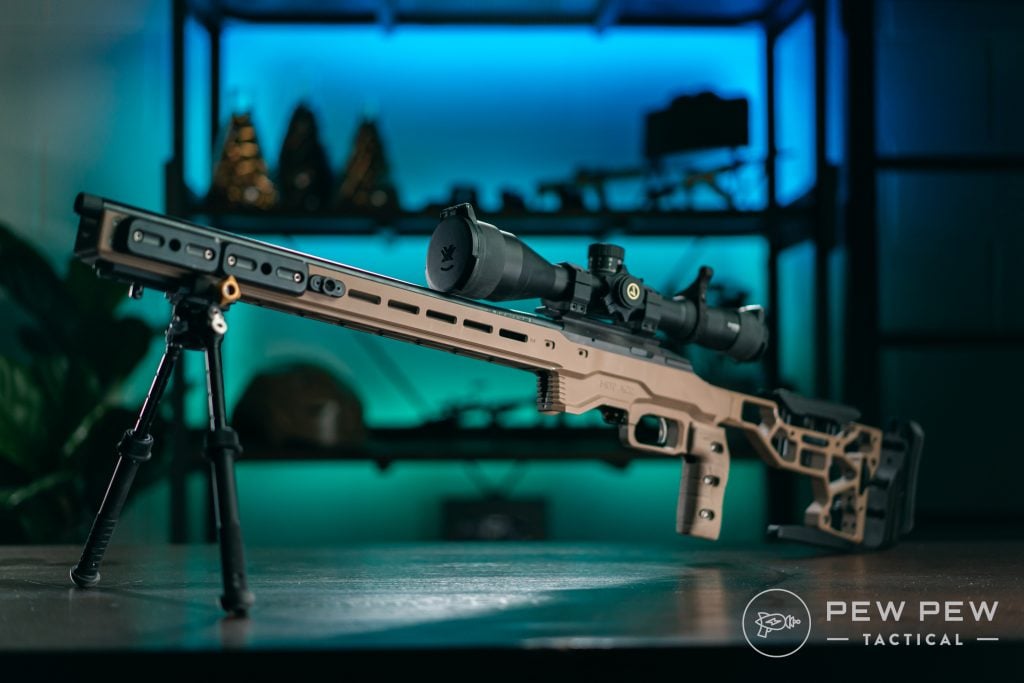 So why the time difference? I think most of it comes down to bolt design. Both rifles shot cleanly and outstandingly. Recoil is basically a non-issue and smooth transitions are easy enough.
However, the B-14R has a 90-degree bolt throw (just like a Remington 700 clone should) while the Tikka T1x has a 60-degree throw.
While that doesn't sound like much, it does mean each round gets cycled just a little faster. It also means a lot less hand movement for the shooter.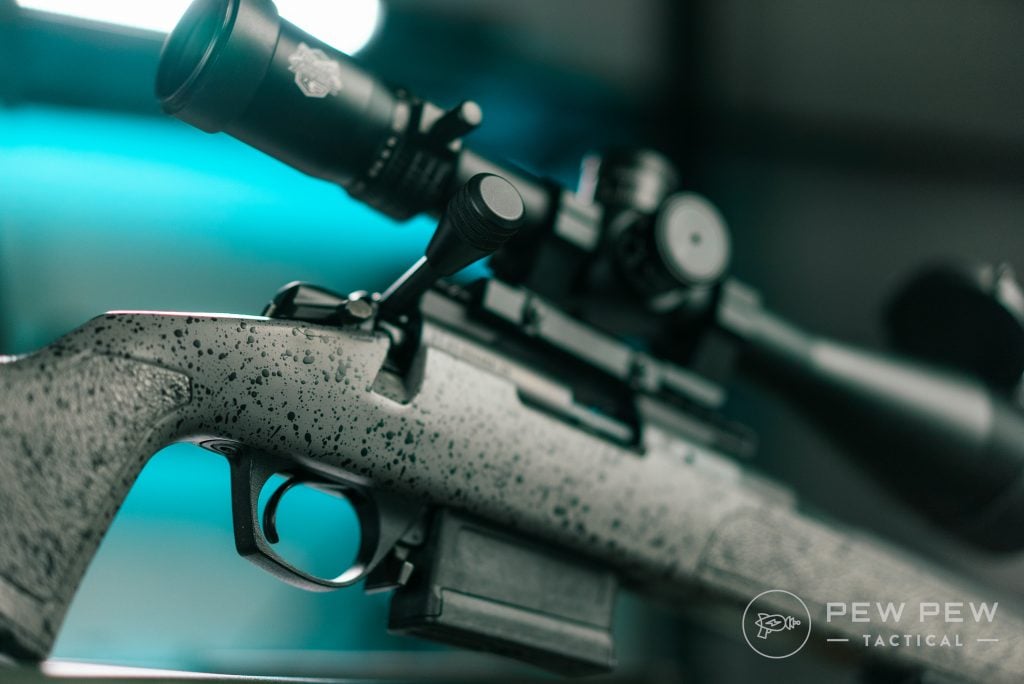 Or it could be that while I have just under 1,000 rounds with the B-14R, I have well over 5 times that number with my Tikka.
NRL22
I really, really like the B-14R. I love .22 LR rifles to start with, but the B-14R is a great example of one. That said — if I had one thing to complain about it would be the price.
One of the best and coolest things you can do with a precision .22 LR rifle right now is shoot in NRL22 matches. If you're not familiar with NRL22, these are nationally run matches for .22 LR shooters.
They are low cost, super fun, and great for building shooting skills. Especially if you're interested in something like NRL or PRS with centerfire rifles.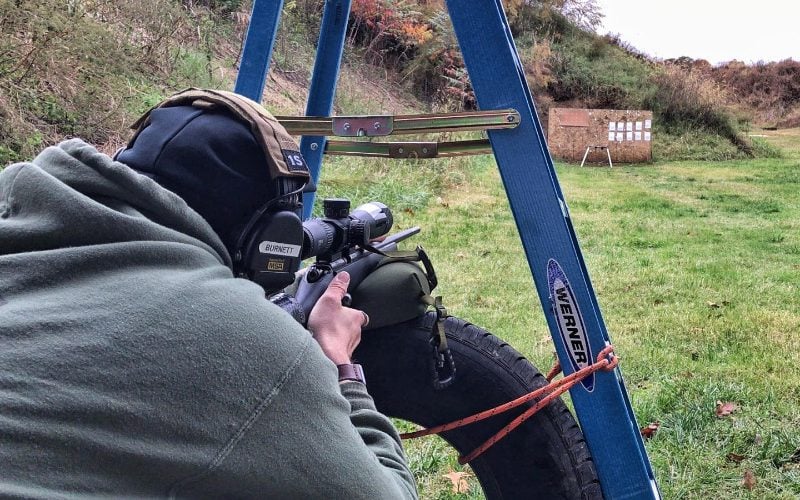 In NRL22 there are two main classes (there are actually 5 classes, but the vast majority of shooters fall into two of them) Open and Base.
Open is what you might expect, very few limits or restrictions on your rifle and gear. It's a gamers class, built for people looking for new ways of pushing what is possible.
My Tikka T1x build is in open.
Base class is designed for new shooters or at least new to NRL22 and enforces an MSRP limit of $1,050 for BOTH the scope and rifle COMBINED. Meaning, if your scope is $300 MSRP then your rifle cannot exceed $750.
And it is by MSRP, not what you actually paid.
All of that to say — the Bergara B-14R is automatically restricted from Base class since the MSRP is $1,150. This alone forces anyone with a B-14R to shoot in open class (or ladies class if you're a woman).
That, to me, is kind of a bummer.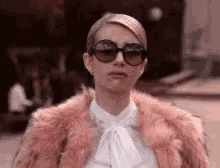 If you want to dabble in NRL22, the B-14R might not be the most cost-conscience option. But it is a great rifle that will give you a lot of room to grow in.
If you're looking for a training rifle and you're already pretty serious about your long range shooting, then the price isn't a huge barrier for you.
In that case: buy once, cry once!
How Does It Fair In NRL22?
Our editor Alley decided to join me for a NRL22 match and took the Bergara out for a test drive.
Here's what she has to say about it.
Alley:
Shooting the B-14R is honestly like a video game — hell, it might even be easier. It's rock-solid in either its stock chassis or the upgraded Master Piece Arms BA Competition Chassis we tried it in.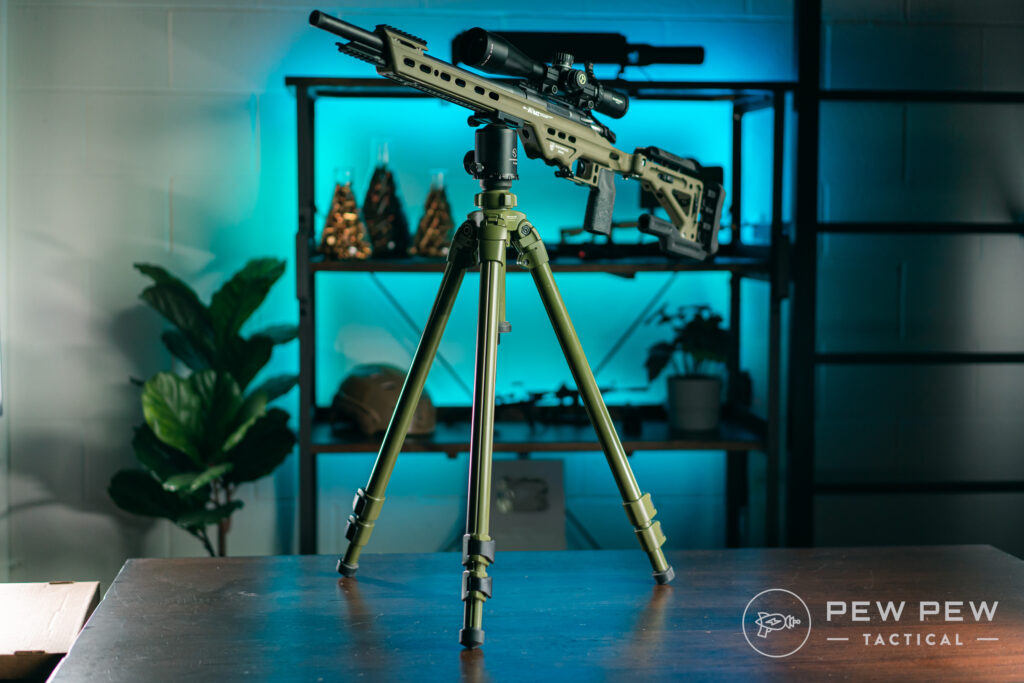 Once it is on target, it's not going anywhere unless you're doing dumb stuff because you don't know how to cycle the bolt without coming off your cheek weld. Like… some people at Pew Pew Tactical do.
Unfortunately, the sheer weightiness that keeps you on target in a supported position makes it a bit of a nightmare in an unsupported position.
As a short-statured woman with back problems, I (Allison) had a hard time shouldering the rifle and successfully getting on target while standing.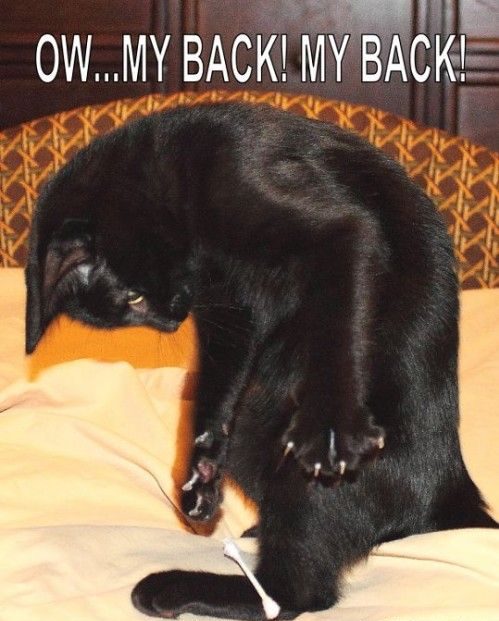 If you're planning to join in on NRL22 competitions, you need to practice unsupported shooting with this lil chonker. A sling probably wouldn't hurt, either.
The trigger is so finely tuned that honestly, it's hard to tell when you've fired sometimes.
The break is so slight and the recoil is so much of a non-issue that sometimes, you don't know if you've made the shot until the spotter calls the impact.
Cycling the bolt can feel a little clunky, in contrast, and it takes some practice to be able to do so smoothly.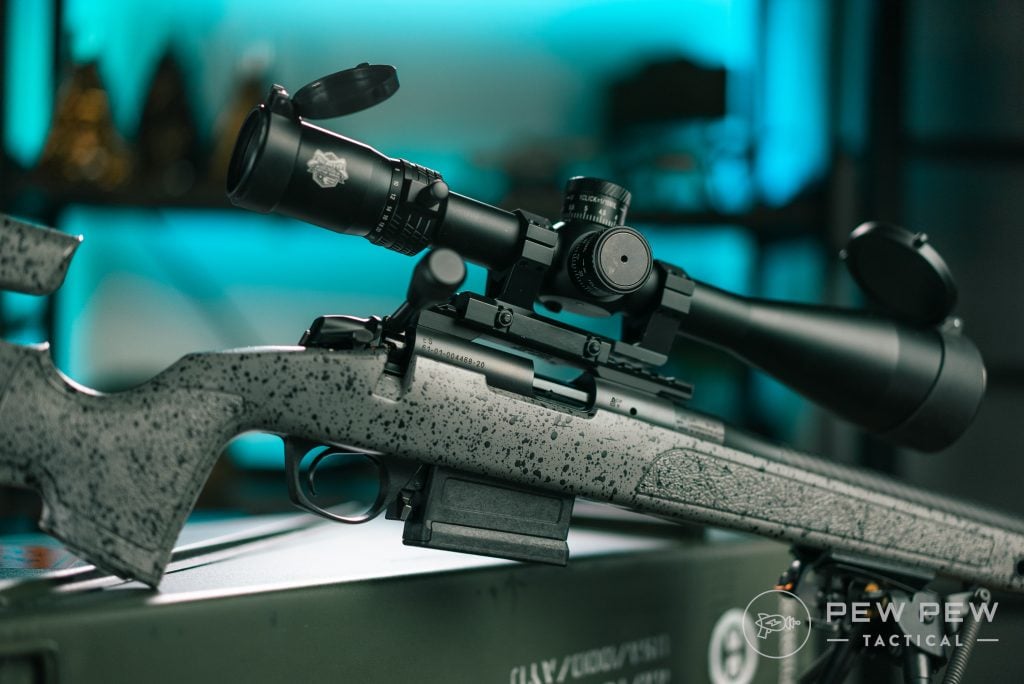 Because of this, I struggled with some failures to eject and some failures to feed, which jammed the bolt and were super not fun to deal with as the timer was ticking away.
In short — be certain to pull the bolt back entirely, and then be decisive when you move it forward again.
Show it who's boss.
By The Numbers
Reliability: 5/5
Close to 2,000 rounds and not a single issue. It doesn't get much better than that!
Alley and I did have a few malfs on the clock but that was user error.
Ergonomics: 5/5
The B-14 HMR stock/chassis is a great factory option, really one of the best on the market. Plus, it's a standard Remington 700 footprint so you can reuse it if you want for a huge range of rifles.
Accuracy: 5/5
Lots of ammo tested, but the two best were Lapua Center-X and SK Rifle Match — both are well under sub-MOA.
Customization: 4/5
The B-14 HMR stock/chassis allows you to adjust the length of pull and the cheek rest, plus the trigger is adjustable also.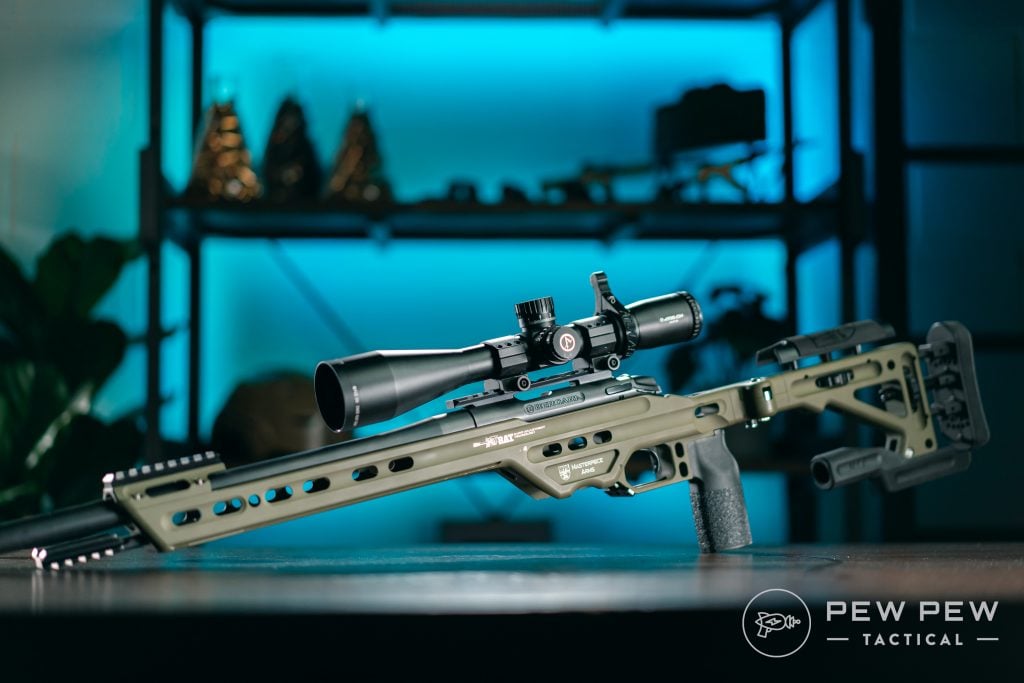 And of course since it's a Remington 700 footprint it can take aftermarket triggers and chassis.
However, the barrel is a system all it's own and so far there are no aftermarket options that I'm aware of. It really wouldn't surprise me to see a couple of brands offer custom barrels soon — but right now there isn't.
Value: 4/5
Don't get me wrong, the B-14R is a pricey .22 LR rifle. MSRP of $1,150 and a street price of $950+, this ain't your granddaddy's groundhog problem solver.
But you are getting a LOT of rifle for the money. The Remington 700 comparability, the great magazines, and some incredible accuracy.
The B-14R provides a great mid-step between the more budget-minded .22 LR precision rifles like the CZ 457 or Tikka T1x ($400-500) and the really high-end rifles like the Voodoo V-22 ($1,700+).
1000
at Brownells
Prices accurate at time of writing
Prices accurate at time of writing
On the exponential graph of return on cost, the B-14R delivers a huge value.
Overall: 5/5
It's a great rifle, no doubt about it. For the cost and the performance, you really are getting your money's worth.
Conclusion
This isn't a cheap .22 LR plinker, but it is a great shooter.
Delivering features that you can really make use of and in a quality format. You can go cheaper, but you're missing out.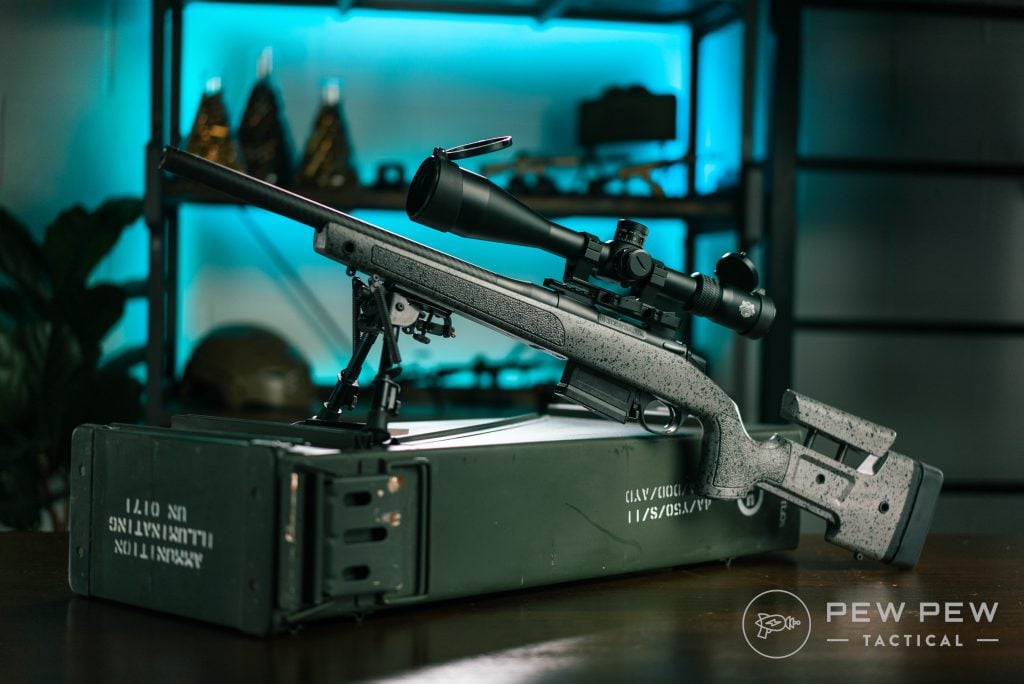 For a trainer, NRL22, or just a really good .22 LR shooter — I highly recommend the B-14R and the B-14R CF.
What are your thoughts on precision .22 LR? Have you tried NRL22? Let us know in the comments! For some more awesome .22 LR action, take a look at the Best .22 LR Rifles!