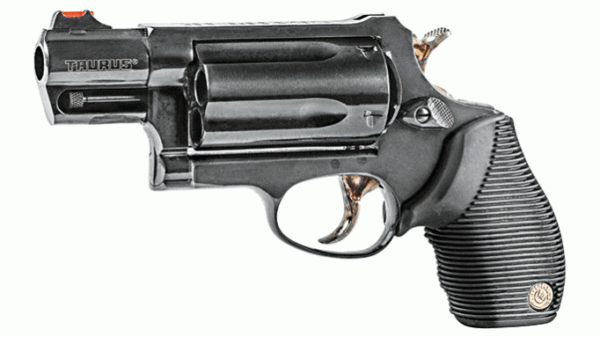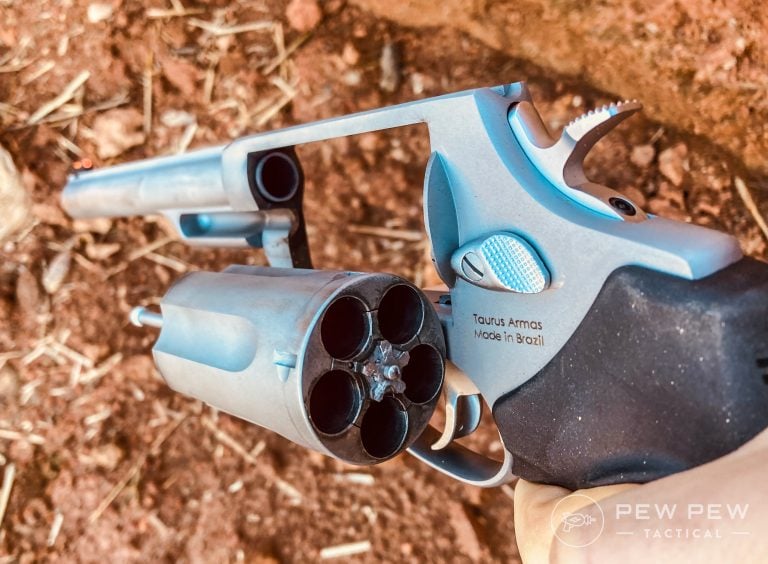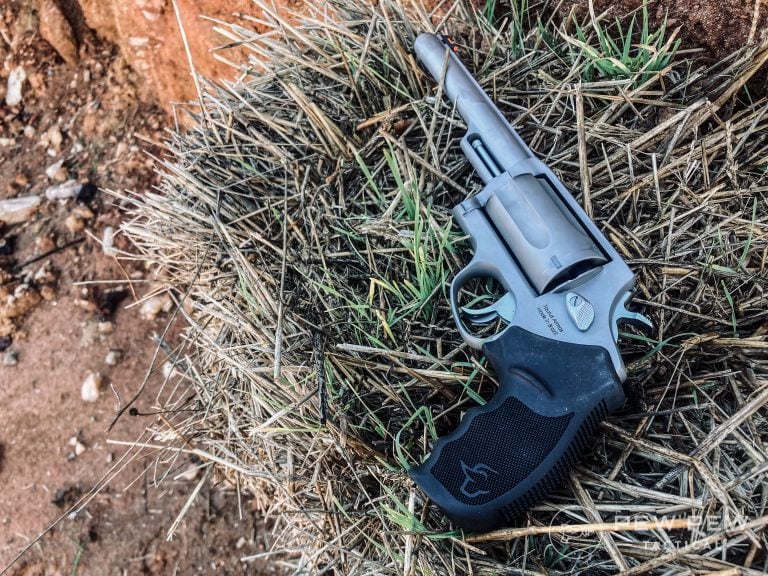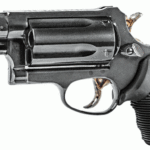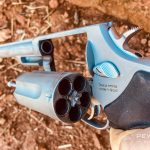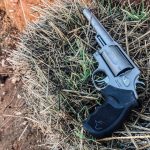 Great for ranch living or critters

Easy to load and use

.410 round offers a lot of punch
Very heavy

Not great for those with smaller hands

Not for beginners to revolvers
Editor's Note:
"As a gun frequently touted as a defensive option where revolvers are concerned, the Taurus Judge offers up an option for those looking to work around their farm or carry while out on hikes. With a few options in terms of calibers (.410, anyone?), this revolver is a good option for when there are critters around. Its trigger pull isn't terrible for a revolver, and its large size helps mitigate that big recoil. Downside? Those will small hands or who are petite in size might struggle with some of the heavier models and large grips. And there are not a lot of aftermarket options here." – Aden Tate
Read full review
Product Description
The Taurus Judge is a notable revolver with the option of either .45 Colt/.410 or 45 Colt/.410/.454 Casull chamberings. With barrel lengths ranging from 2- inches to 2.5-, 3-, and even 6.50-inches, there are plenty of options. Again, weight will vary based on your model, but know you're getting a hefty wheelgun sporting some nice fiber optic sights and a rubberized grip.
Taurus Judge For Sale - Compare Prices
Taurus Judge Specs
Action
Double/Single Action
Barrel Length
3in / 6.5in
Overall Length
12.5in / 9.5in
Taurus Judge Features

Rubber grip

Fiber optic front sight

Fixed rear sight

5 round capacity
By The Numbers - Taurus Judge
Accuracy
We didn't find any problem with the accuracy of the pistol, actually preferring it over the semi-autos we were shooting around that same day.
Reliability
It's a revolver, so unless there's something wrong with the cartridge, it's going to go bang when you pull the trigger. We had zero problems with malfunctions here.
Customization
I suppose this is somewhat apples to oranges, but there's simply not a lot of upgrades you can do with a revolver compared to a semi-auto.
Ergonomics
It does have finger grooves on it which I know a lot of people hate.
Overall
Hands-On Reviews & Related Post
Taurus Judge Variations & Comparables
4.5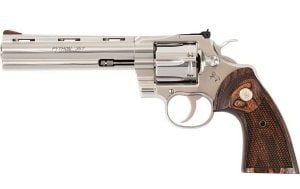 VIEW DETAILS
It disappeared for a bit…but it's back. The Python has made a triumphant return and builds onto Colt's Snake Gun series. This revolver is a decent wheelgun that admittedly had some kinks on first launch, but those seem to be worked out. It offers a modern stainless steel barrel while keeping to that classic Python look. It's accurate and a stunningly fun gun to shoot.
Read More
final verdict
"We had zero complaints about this gun. If you spend your money on one of these, we think you'll be very happy with your purchase. If you regularly spend time walking around your farm taking care of business or out in the woods hiking, the Taurus Judge is most certainly a gun we would consider. Grab a nice holster for this gun as a convenient means of stowing away the gun until it's needed." – Aden Tate
Community reviews
There are no reviews for this product yet.
Add your own rating and help other Pew Pew users pick the right guns