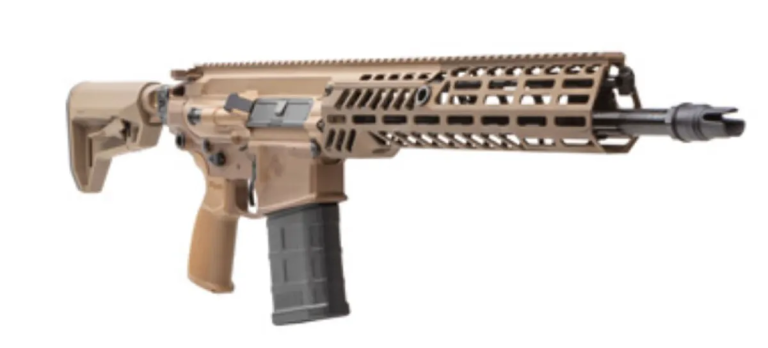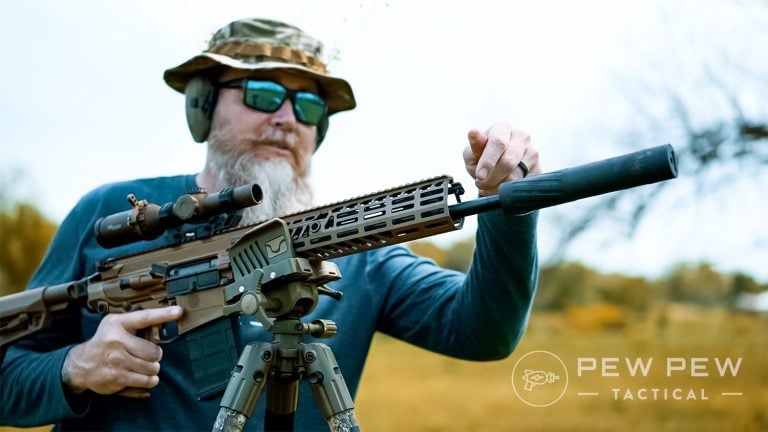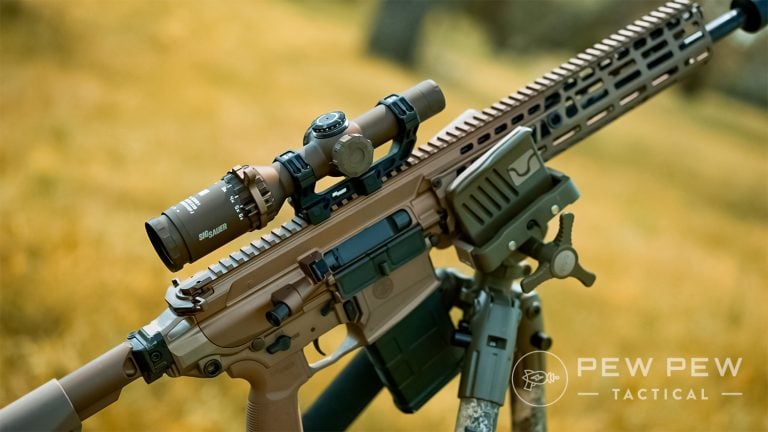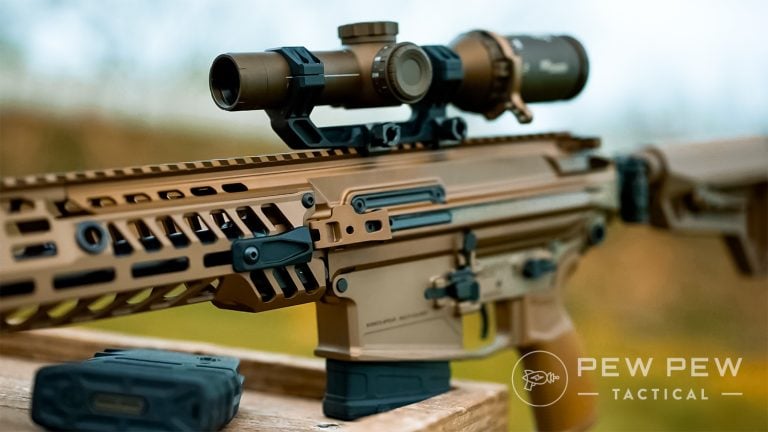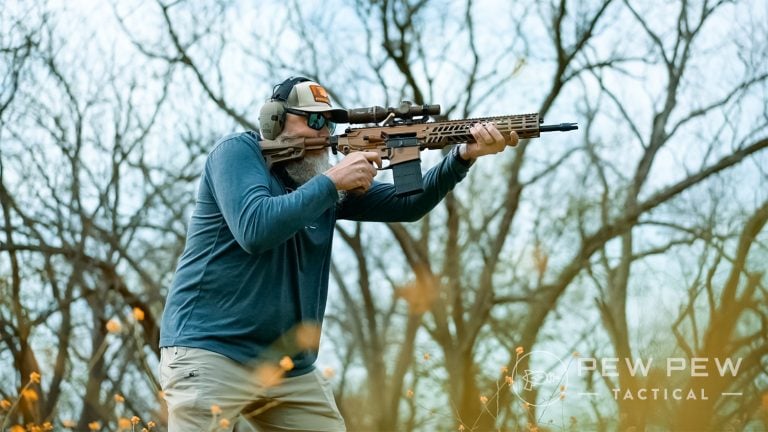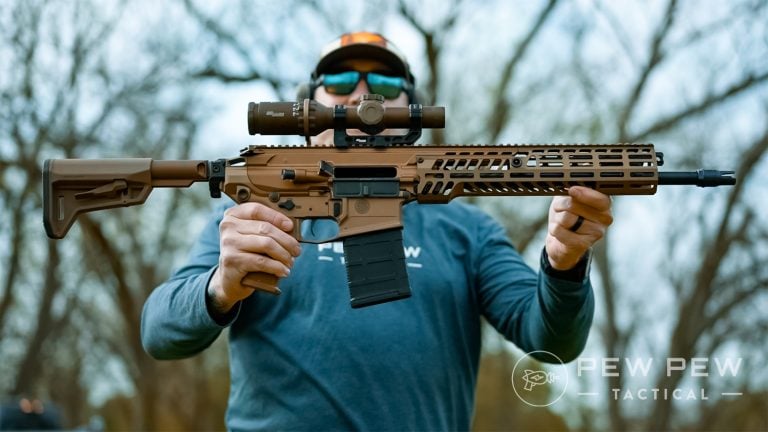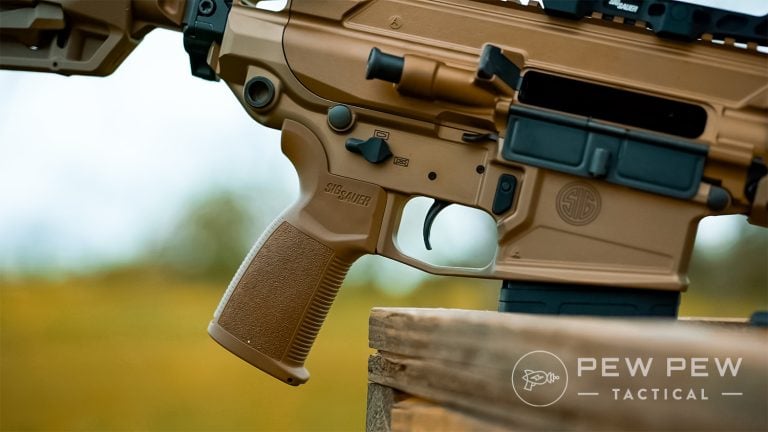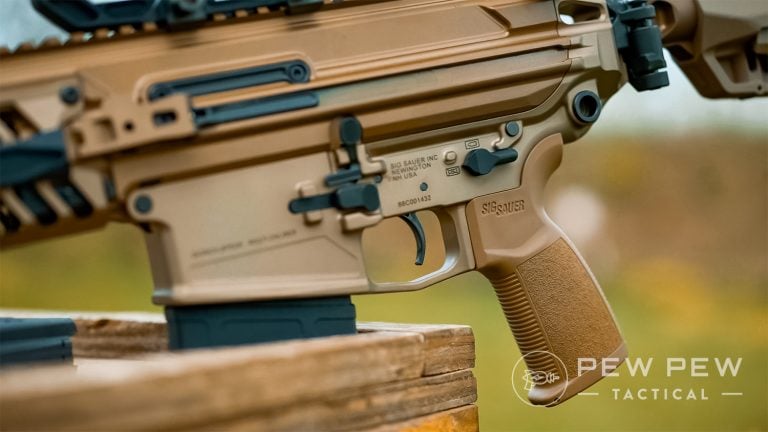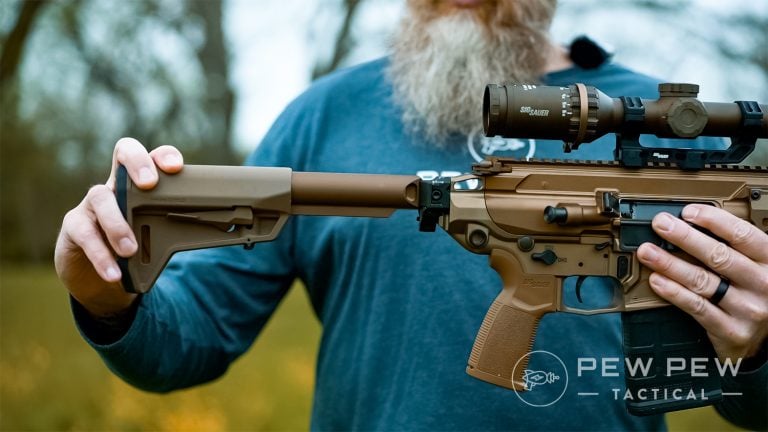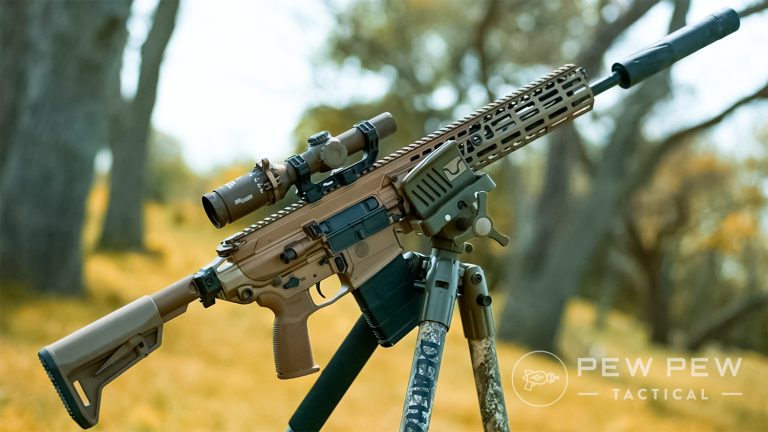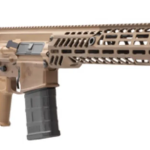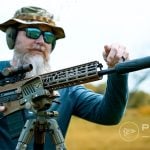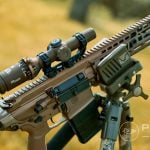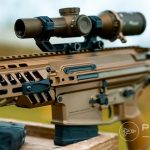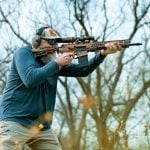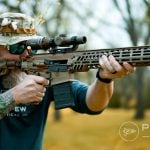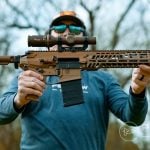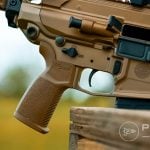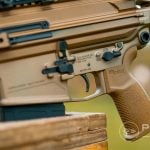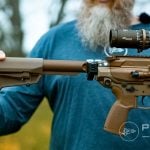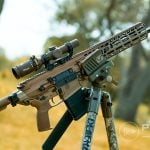 4
Accurate and reliable

Fully ambidextrous

Large caliber
Editor's Note:
The Sig Sauer MCX Spear is a new battle rifle from Sig Sauer based on the XM7 design submitted for the U.S. Army's Next Gen Squad Weapons System. Chambered in 7.62x51mm, the MCX Spear will eventually see other caliber models added to the lineup, like the 6.5 Creedmoor and .277 Fury. The MCX Spear is a feature-rich rifle with a comfortable grip, adjustable gas system, and a fully ambidextrous setup. The Sig Sauer MCX Spear is a great choice for anyone looking for a modern, reliable, and versatile battle rifle.
Read full review
Sig Sauer MCX Spear For Sale - Compare Prices
Sig Sauer MCX Spear Specs
Magazine Capacity
20+1 rds
Caliber
5.56x45mm NATO; 7.62x51mm NATO
Sig Sauer MCX Spear Features

Short-stroke piston gas system

Suppressor-ready

Full-length Picatinny rail
By The Numbers - Sig Sauer MCX Spear
Accuracy
Spear averaged over 1.5 MOA
Reliability
Had some feeding issues in the beginning but otherwise, this ran well with a variety of ammo brands
Customization
It's a new gun so upgrades are limited. Barrels are probably coming soon.
Ergonomics
Gun felt great!
Overall
Hands-On Reviews & Related Post
Sig Sauer MCX Spear Variations & Comparables
4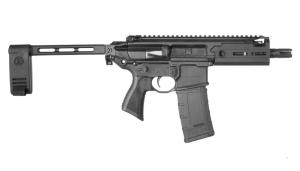 VIEW DETAILS
"Designed for rapid deployment from concealment, the MCX Rattler packs a punch in the .300 BLK configuration. Coming in at 5.1 pounds empty, sporting a 5.5-inch barrel and folded length of 17 inches, the MCX Rattler is definitely compact enough to be carried anywhere." – Joshua Fox
Read More
4.3

VIEW DETAILS
Yes, it looks like an Ugg boot…now with that out of the way, the FN SCAR 17S is a nifty rifle that will make all your range mates jealous. Though it feels clunky, and there's not a ton of aftermarket here, it brings a smooth, reliable shooting experience. Plus, it's just fun. The folding stock makes it easy to tote to and from the range. It also has rails for optics but beware it will destroy cheap optics. Only the finest of glass here.
The FN SCAR 17S is chambered in .308 and offers a reliable rifle with a folding stock. It features a 16.25-inch barrel with 1:12 RH twist and a magazine capacity of 10 or 20 rounds, depending on your state. It's a clunky 8 pounds, but shoots well and performs reliably.
Read More
Sig Sauer MCX Spear Upgrades & Accessories
final verdict
"The diversity of the modern battle rifle has truly evolved from yesteryear, and there is no better example of that than the Spear.
This is a rifle with solid ergonomics capable of fitting a wide variety of individuals, it's capable of multiple calibers for different applications, and I appreciate the fact that Sig included plans for suppressors.
Our modern warfighters are about to have a significant weapon at their fingertips, and the civilian version is very nice, too, if you've got the coin!"  – Sean Curtis, Editor
Community reviews
There are no reviews for this product yet.
Add your own rating and help other Pew Pew users pick the right guns