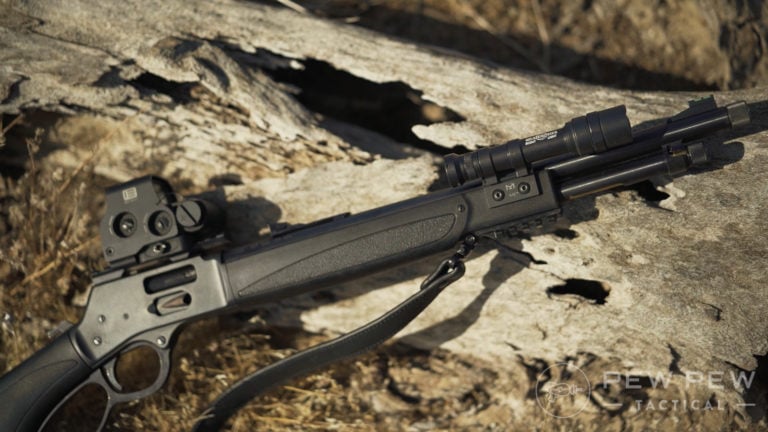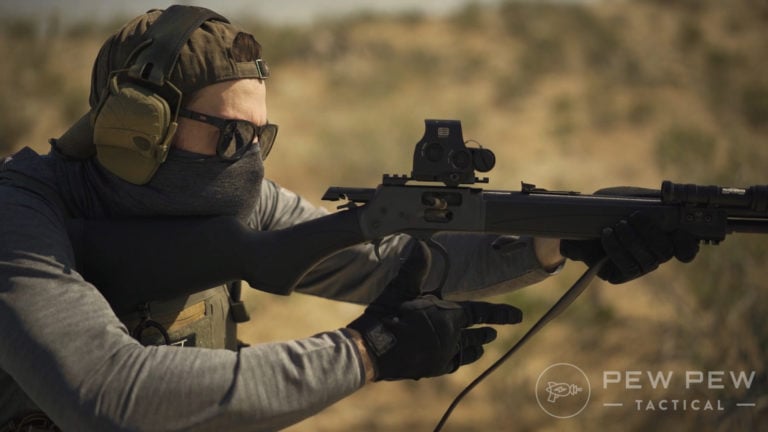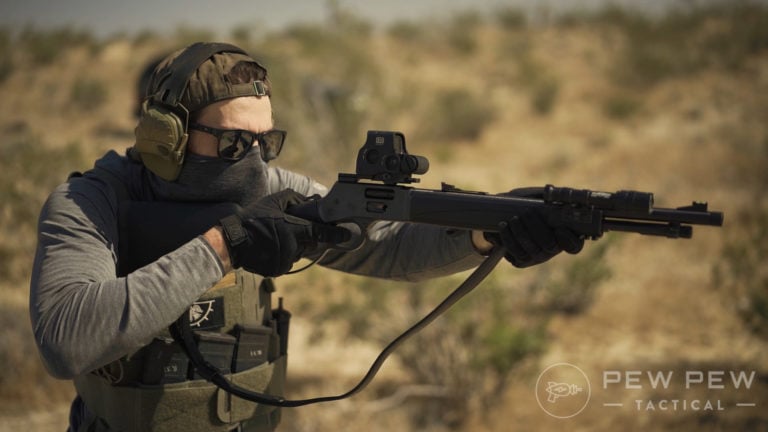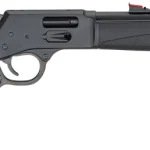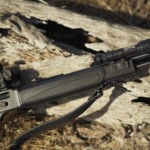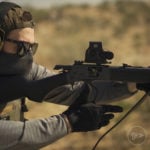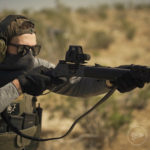 4
Easy to mount accessories

Suppressor ready
Editor's Note:
Henry has melded the old and new with the introduction of their Big Boy X. Utilizing the classic Henry lever-action platform, the Big Boy X adds some modern features such as M-LOK and Picatinny rails, polymer furniture, fiber optic iron sights, and a threaded barrel. In addition to the standard tube loading, these rifles feature a side gate to allow the rifle to be topped off without the removal of a suppressor. A medium-sized loop allows for ease of use with gloved hands, and as always, you get the proven reliability and accuracy that Henry rifles are known for.
Read full review
Henry Big Boy X For Sale - Compare Prices
Henry Big Boy X Specs
Caliber
45 Colt ; .357 Magnum/.38 Spl ; .44 Mag/.44 Spl
Henry Big Boy X Features

Rounded blued steel barrel

Fully adjustable fiber optic rear sight

Fiber optic front sight

Sling swivels

M-LOK and Picatinny Rail sections

5/8x24 threaded barrel
By The Numbers - Henry Big Boy X
Accuracy
We're certainly not lever-action marksmen, but considering our intended use for the gun is "fun," this feels pretty damn acceptable for us.
Reliability
While we don't think any of the occasional hiccups with the gun were the gun's fault, there were hiccups nonetheless. Again, it's likely nothing that training and forming muscle memory can't address.
Customization
While there's not a ton of aftermarket support for the Big Boy X in the same way as more modern/less niche rifles, it certainly does still exist. As mentioned, optics, lights, lasers, shell caddies, and slings are going to be your bread and butter here, but you can push it further if need be.
Ergonomics
Surprisingly, the antiquated design of the lever gun in general is still quite comfortable to run, and although it's obviously not as sleek and ergonomically-driven as a modern AR build, I didn't have any biting gripes about it outside of the lever being slightly painful to operate for long periods of time if you're not wearing gloves.
Overall
Hands-On Reviews & Related Post
Henry Big Boy X Variations & Comparables
5

VIEW DETAILS
Classic lines, cheap ammo, and an affordable rifle are all calling cards of the Henry Golden Boy .22 LR. For those looking for some western-style lever-action fun, it is hard to pass up the 6.75 lb brass and walnut beauty of the Golden Boy. Its low weight, adjustable buckhorn sights, and good balance help make this rifle easy to shoot offhand and fun to plink with. A good trigger, a smooth lever action, and the low recoil of .22 LR will be sure to put a smile on your face for hours on end.
Read More
Henry Big Boy X Upgrades & Accessories
final verdict
"If you're looking to get your Instagram-worthy swag points on with a fully tricked out, modern lever gun chambered in a functional plinking cartridge that isn't going to tenderize your dainty basement flesh after a day's worth of shooting, we can't think of a better base for it than the Henry 357 Big Boy X." – John Currie
Community reviews
There are no reviews for this product yet.
Add your own rating and help other Pew Pew users pick the right guns