.357 Magnum is generally thought of as a self-defense handgun round, but it's not just a handgun round.
This caliber has gained in popularity in rifles as well…especially cowboy-style lever-actions, though it's shown up on more tactical style lever-actions too.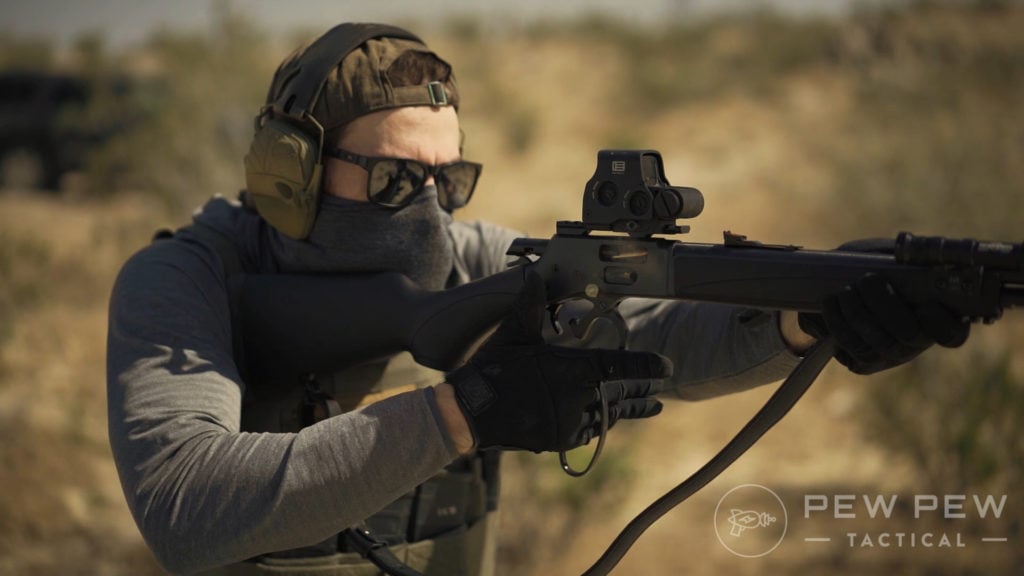 In fact, it's not just for self-defense either.
.357 makes for great silhouette shooting and hunting – even big game hunting.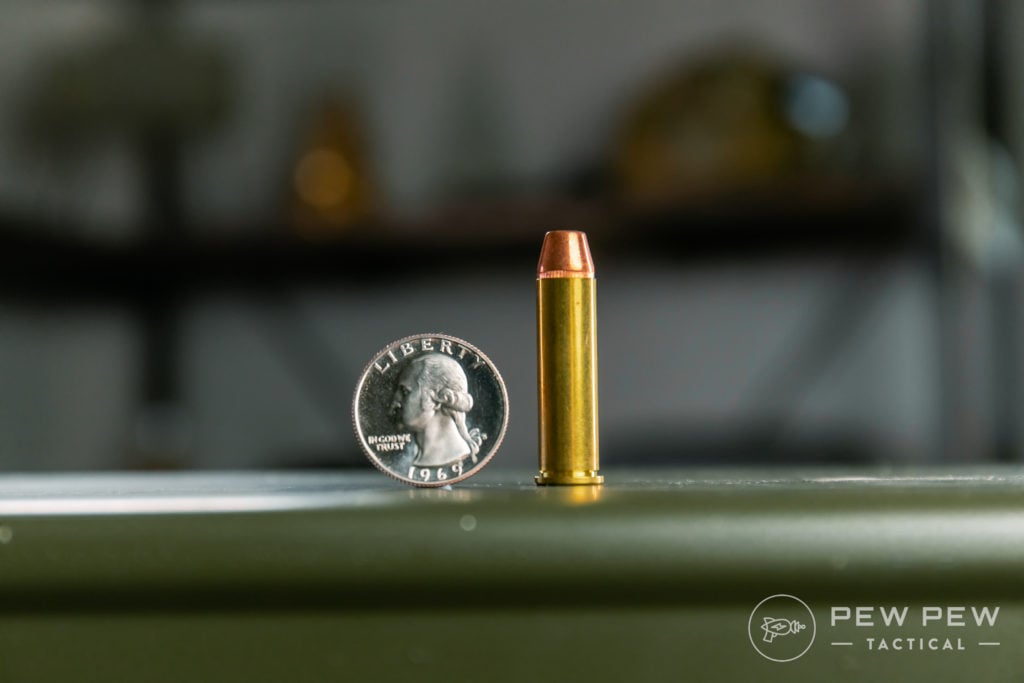 With the right handload, it can even be used for dangerous game like bears.
And don't forget that .357 guns can also shoot .38 Special, thanks to the identical diameters and .38's lower pressure, so you get that versatility as well.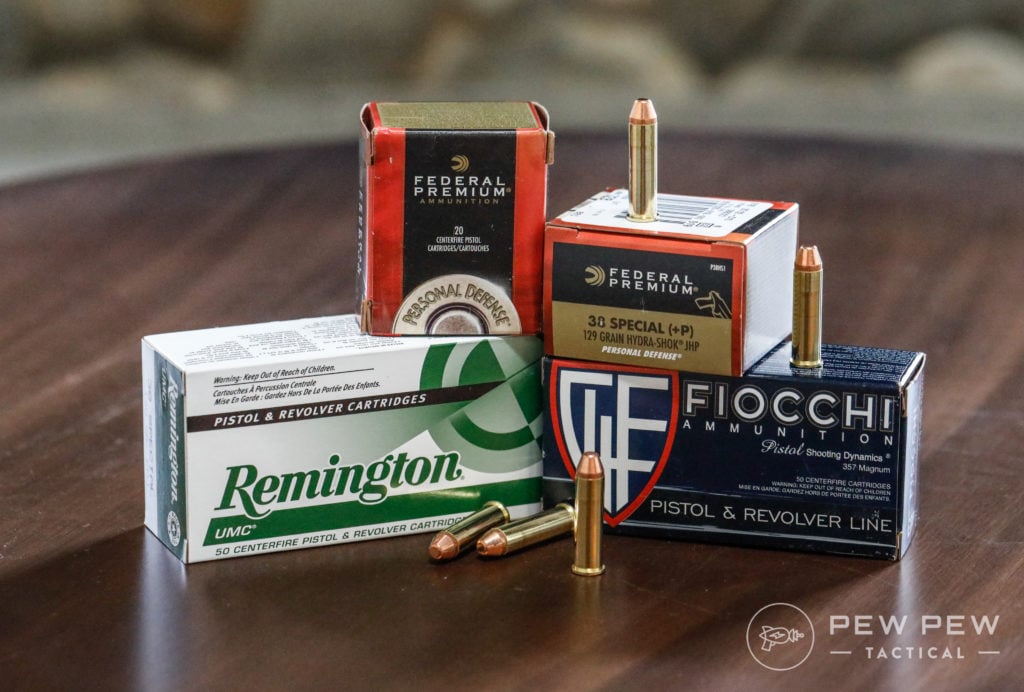 So, if you haven't guessed it by now, we're going to explore .357 Magnum a little more, but specifically, take a look at the best lever-action rifles chambered in this round.
By the end, you'll have a better grasp of the .357 caliber as well as which lever guns you might want to consider adding to your gun safe.
Let's get to it!
Table of Contents
Loading...
What is .357 Magnum?
Introduced in .1934, the .357 Magnum features a bullet diameter of .357-inches. (Ahhh, it's all making sense now…)
Based on the Smith & Wesson .38 Special cartridge, it offers a bit more power than the .38 SPL due to more of the bullet's mass residing outside the cartridge, leaving more room for power.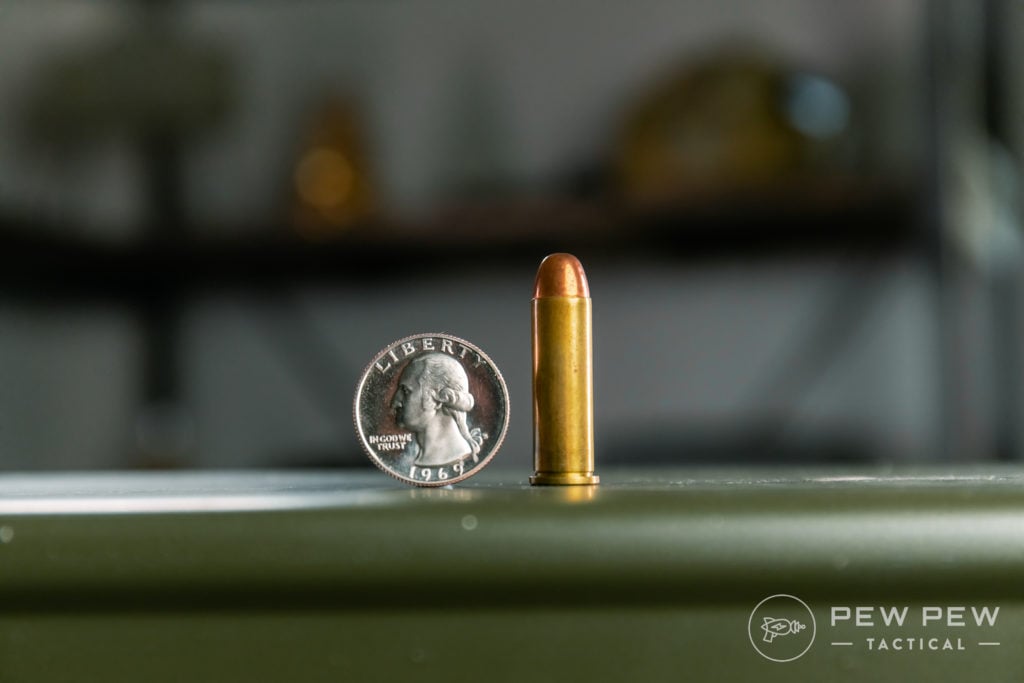 While .38 SPL cartridges feature the same diameter – meaning they can be loaded in .357 Magnum chambers – the .357 Magnum cannot be loaded in .38 SPL.
Why?
The .357 Magnum uses a case that is 1/8-inch longer than that of .38 SPL.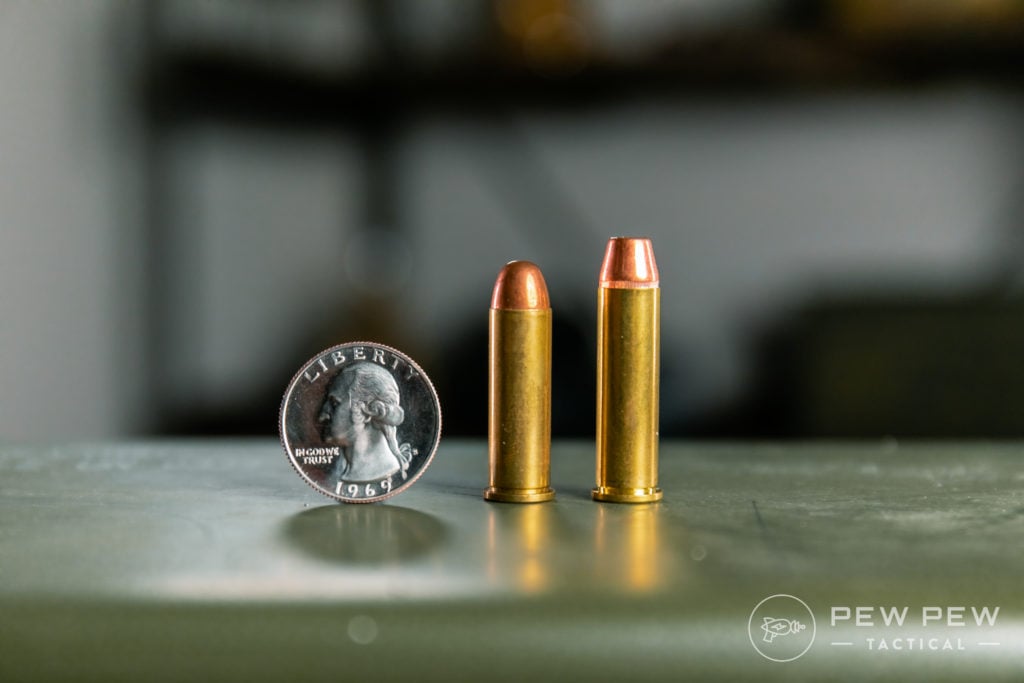 You can read more about Different Ammo in the Same Gun here.
Though .357 Magnum is a popular revolver round, it has its place in the lever-action and hunting world.
So, now that you know a little more about .357 Magnum let's dive into some of our favorite lever-action models!
Best .357 Magnum Lever-Action Rifles
1. Winchester Model 1873
The Winchester Model 1873 is an iconic rifle commonly referred to as "The Gun That Won the West."
Designed to use popular handgun calibers, it allowed shooters to carry a single caliber of ammo.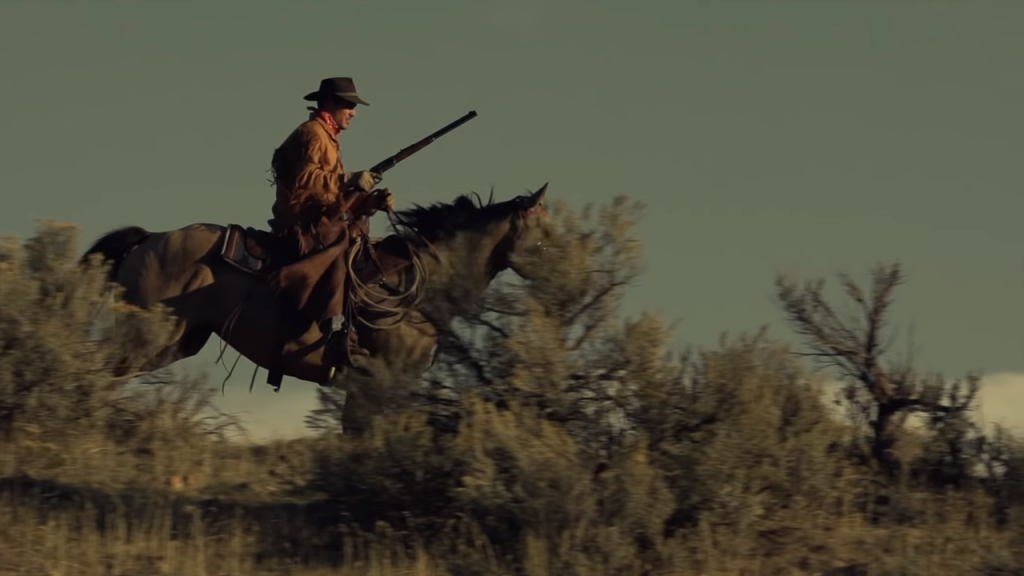 The original Model 1873 was chambered in .44-40, while the .357 chambering is a more modern iteration.
After all, the 1873 was produced 50 years before .357 was developed.
The Winchester Model 1873 is available in a few different versions, and they're all solid rifles.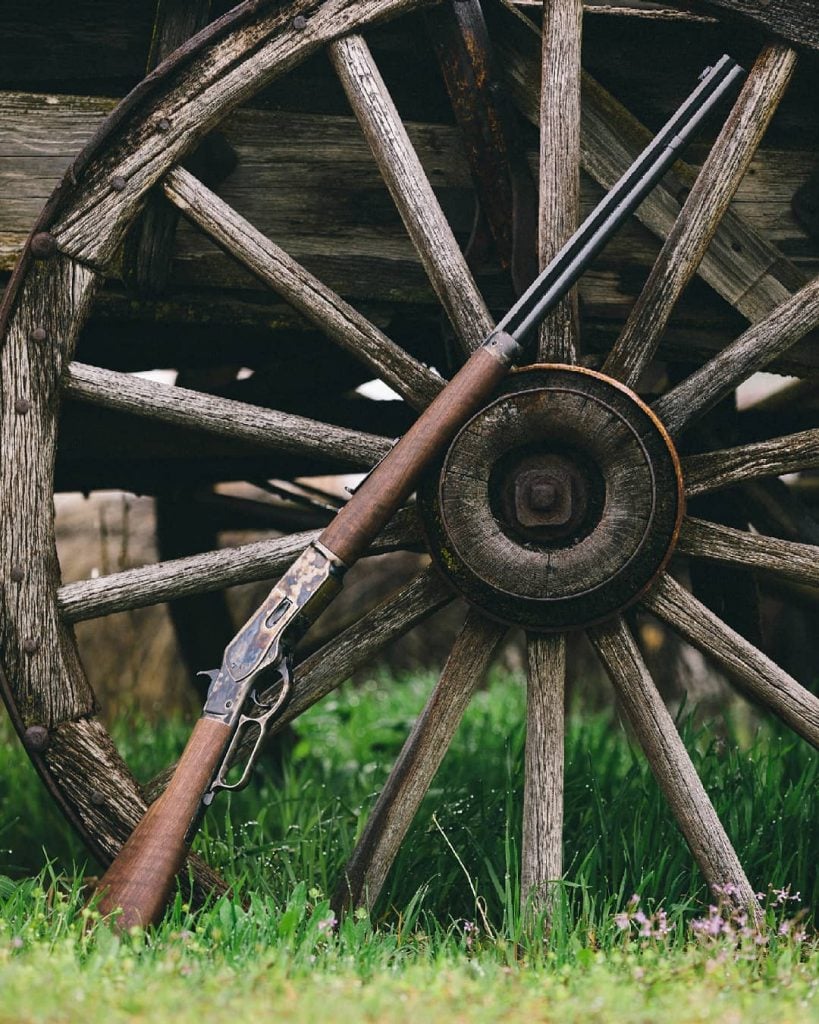 Our particular favorite, however, is the Winchester Model 1873 Sporter.
There are a few configurations of the Sporter, with differences in the receiver finish and grip.
There's the traditional configuration with a straight stock and a color case hardened finish, then two configurations with a pistol grip stock.
One has a brushed polish, blued finish, and the other has a color case hardened finish.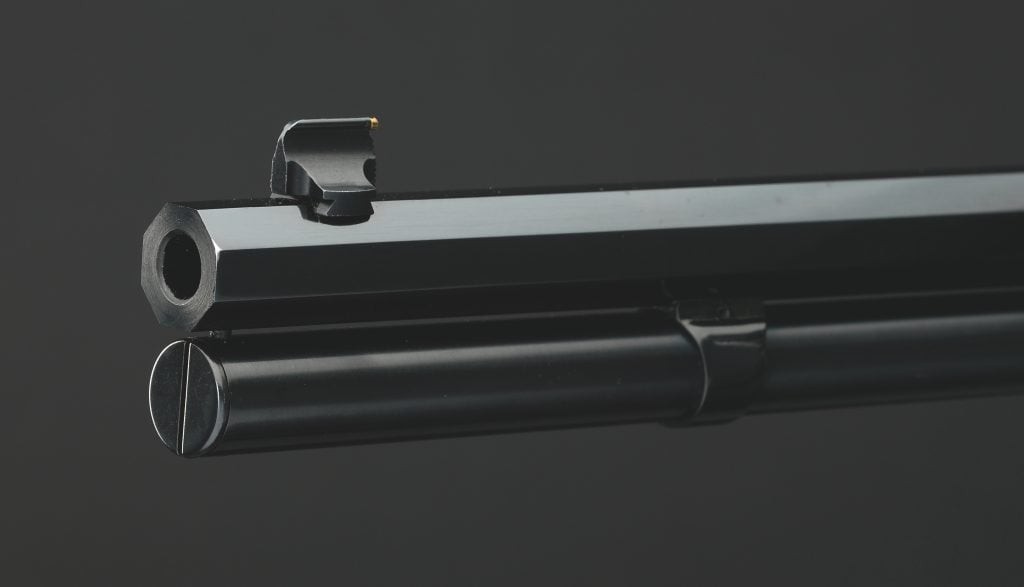 Aside from those things, however, all three configurations are basically the same.
All three use a 24-inch octagon barrel and a walnut stock with a satin oil finish, as well as a classic forearm and crescent buttplate.
They also use a steel loading gate and offer a 14-round capacity.
And all three have a Marble Arms gold bead front sight and a semi-buckhorn rear sight, plus a receiver that's drilled and tapped for a tang-mounted rear sight.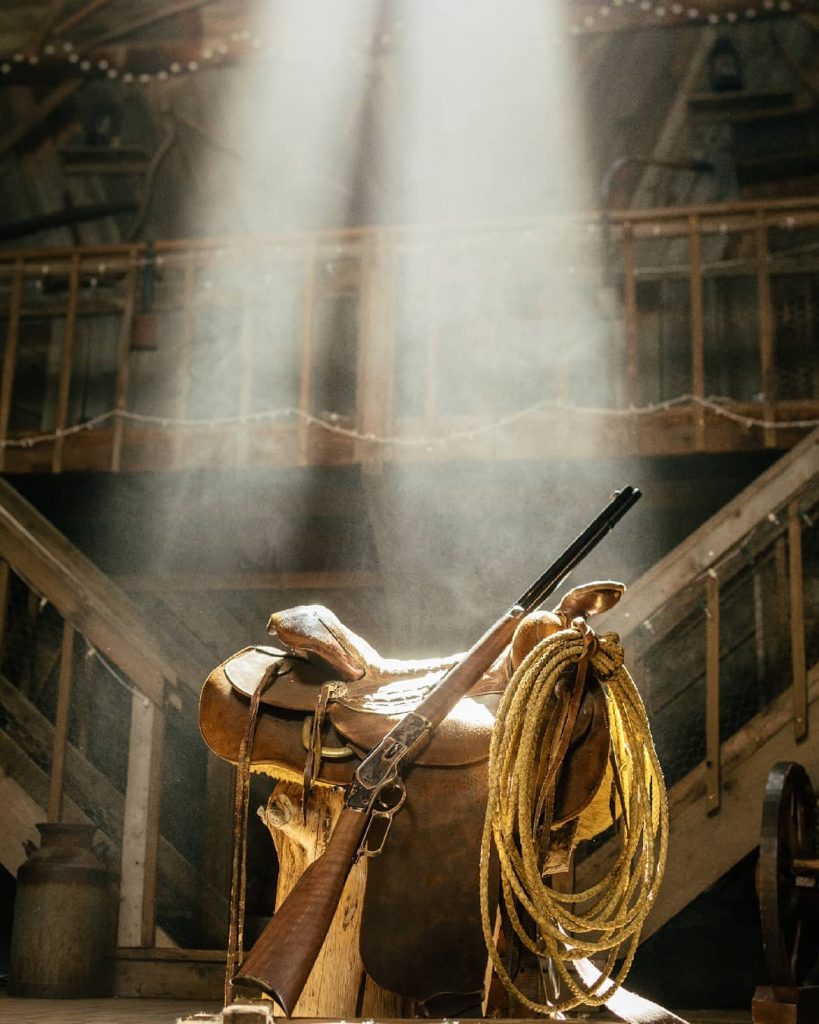 If the Model 1873 Sporter appeals to you, you may also want to look at the Model 1873 Carbine, 1873 Short, and 1873 Deluxe Sporter.
Being variants of the same rifle, each is similar but has its own unique features. So, one may suit you a bit better than the others.
There are also several Model 1873s made by manufacturers other than Winchester that can help you save money.
Some of the best are made by Uberti, Navy Arms, and Cimarron.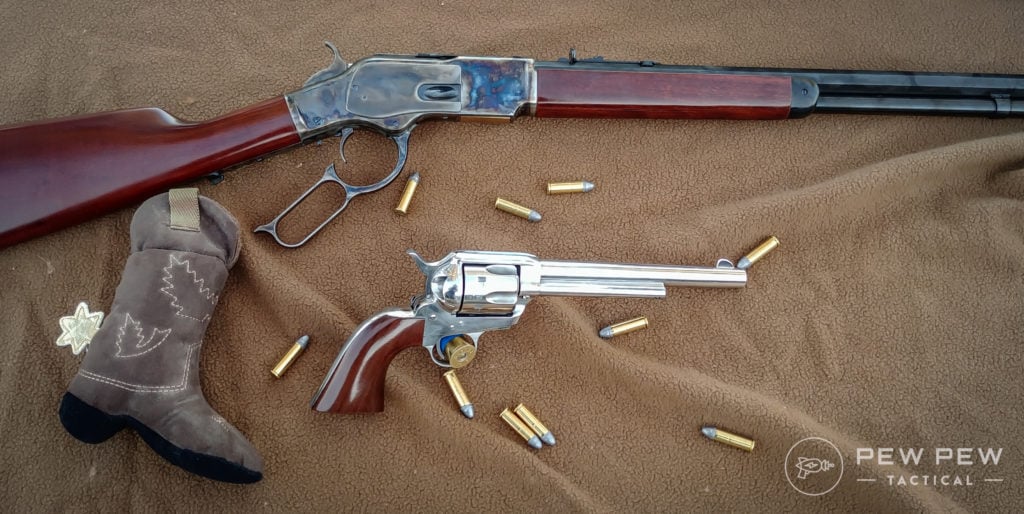 1249
at Gunprime
Prices accurate at time of writing
Prices accurate at time of writing
2. Winchester Model 1892
Another classic option from Winchester is the Model 1892, which was first designed to replace the Model 1873 in the pistol caliber rifle niche.
The Model 1892 has become a Western icon, despite its introduction at the end of the Old West era.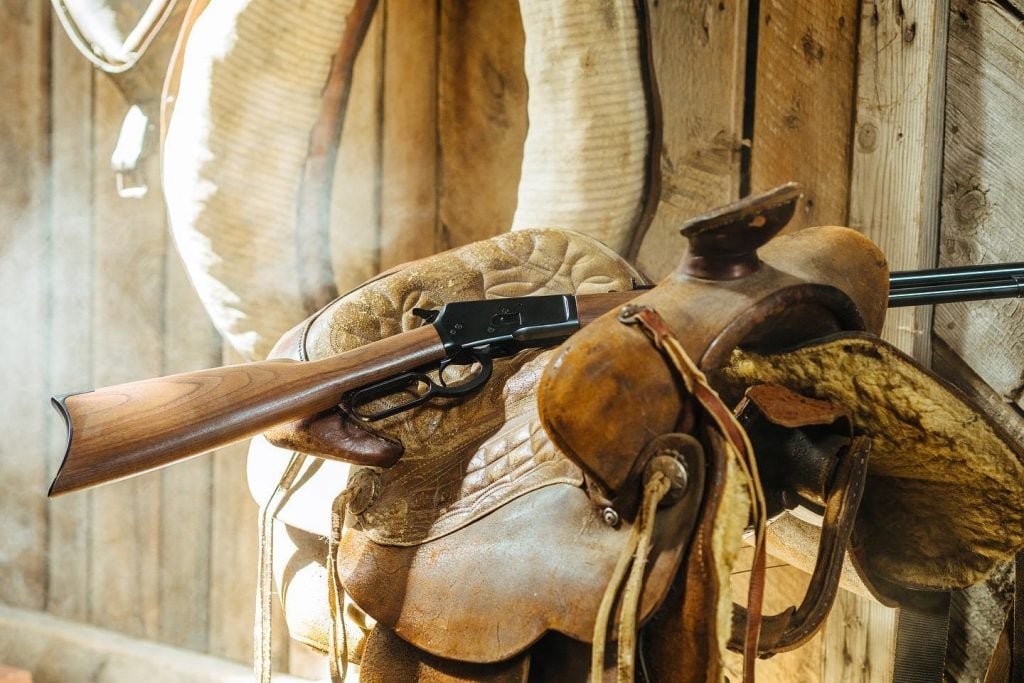 This is thanks to its use in pop culture, perhaps most notably by Annie Oakley and John Wayne films.
It's an incredibly smooth, reliable rifle similar to the legendary Winchester Model 1886, but more lightweight and maneuverable.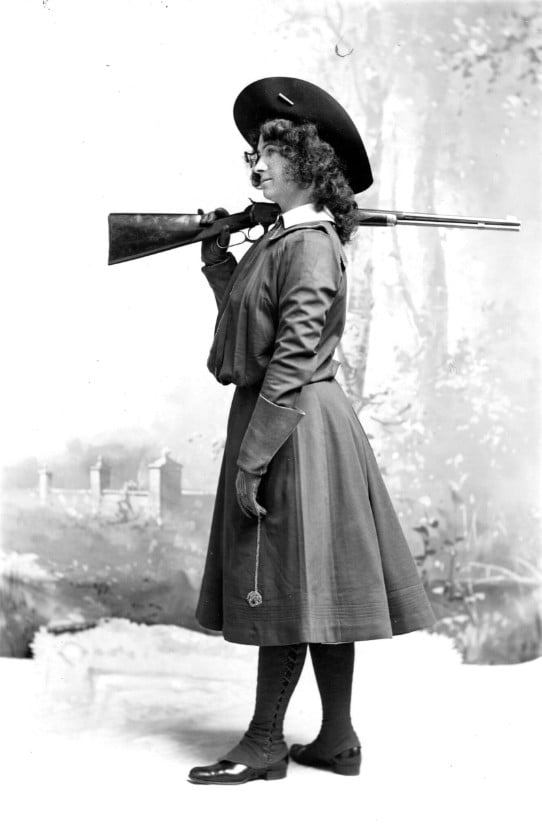 Like the Model 1873, the Model 1892 comes in a few different versions. They're all excellent rifles!
For the most classic experience, go with the Model 1892 Carbine.
This rifle features all the traditional characteristics of a cowboy carbine, including a barrel band, carbine strap buttplate, carbine-style forearm, walnut straight-grip stock, a gold bead front sight, and a semi-buckhorn rear sight.

The Model 1892 Short is nearly identical but with a somewhat more modern feel, thanks to the forend cap (instead of a barrel band) on the handguard and a slightly different crescent buttplate.
Other than that, the rifles are exactly alike.

Both configurations use a 20-inch round barrel and a 10-round capacity.
And like the Winchester Model 1873, there are also Model 1892s made by various other manufacturers that help you save money or come with different features.
950
at Palmetto State Armory
Prices accurate at time of writing
Prices accurate at time of writing
Have you tried the Model 1892? If so, rate it below!
3. Taylor's & Company 1892 Alaskan Takedown
Taylor's & Company offers a few different takes on the Model 1892, but our favorite is the most modern style — the 1892 Alaskan Takedown.
It's actually manufactured by Chiappa but distributed exclusively by Taylor's & Co.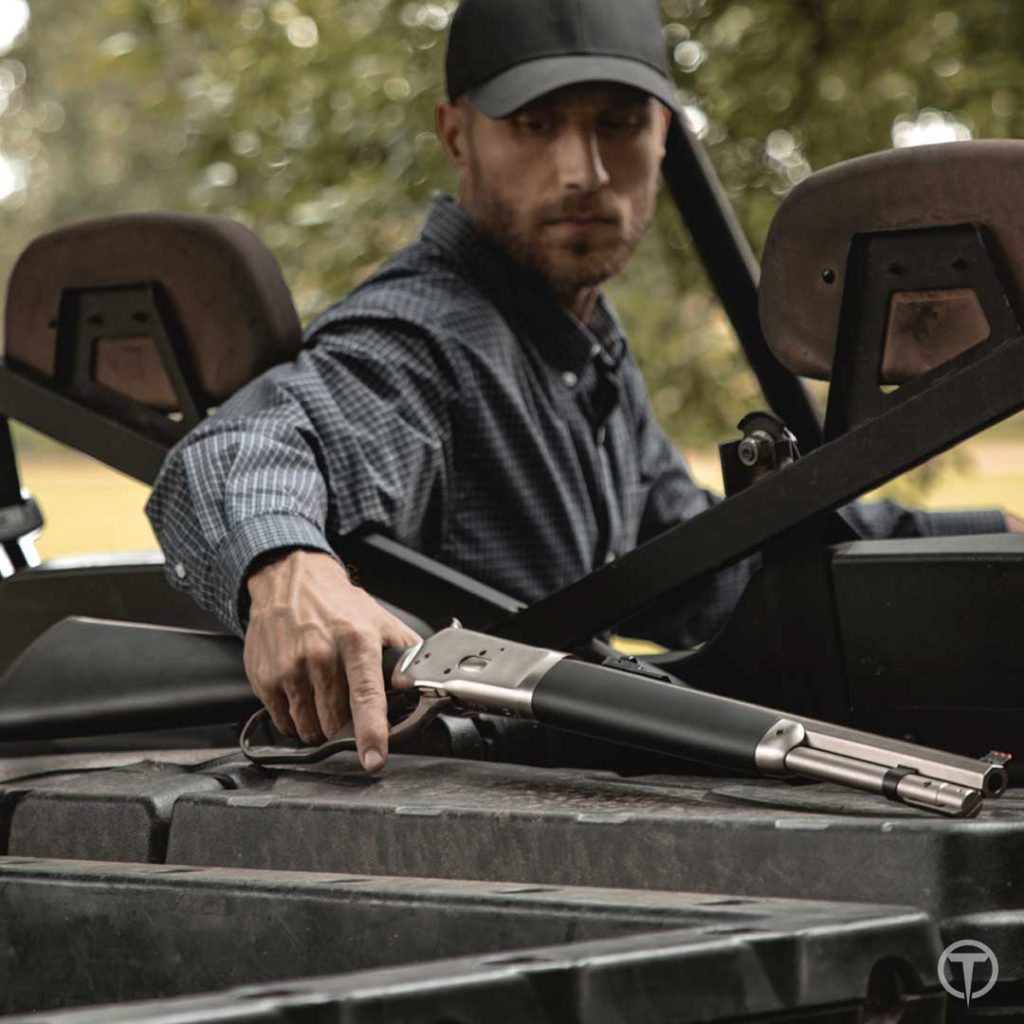 The 1892 Alaskan Takedown is, as the name suggests, a takedown rifle. This means the gun can be taken apart in two pieces for easy, convenient transportation and storage.
Aside from that, a few other things set the Alaskan Takedown apart from other 1892s.
First is the furniture. It's made of wood but uses a black over-molded rubber finish to make the rifle more comfortable and secure in your hands.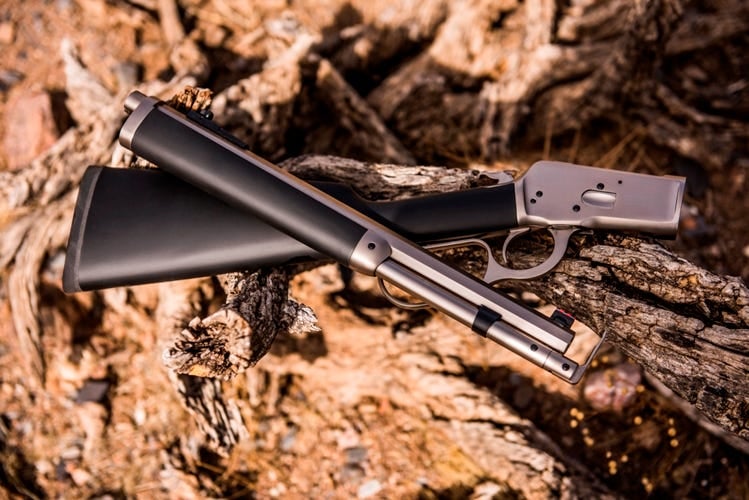 The stock also offers an anti-shock rubber to help even more with comfort and recoil management.
As for the metal bits, you can get the 1892 Alaskan Takedown with a matte black finish to blend in with the furniture or with a matte chrome finish to contrast.
Speaking of metal bits, this rifle features a shortened 16-inch octagonal barrel drilled and tapped for optics.
It also comes with a Skinner Express-style sight system.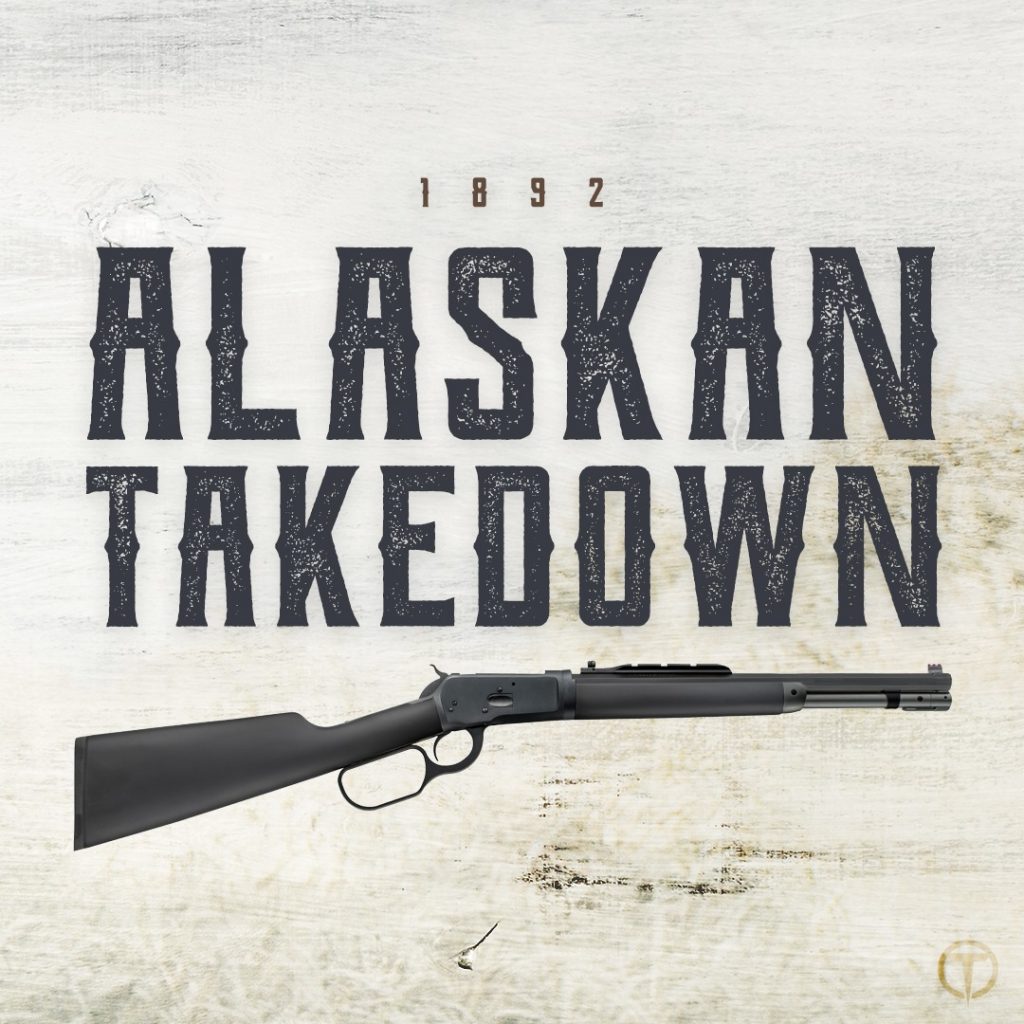 And because the sights and rail for mounting an optic are attached exclusively to the front piece, they won't lose zero when you take down the rifle.
Another great touch is the D-shaped oversized lever loop, making the action easier to operate for those with large hands or wearing gloves.
One downside is the capacity, which is only seven rounds, but that should still be enough for most uses.
1300
at Palmetto State Armory
Prices accurate at time of writing
Prices accurate at time of writing
4. Marlin Model 1894
Now let's move away from Winchester rifles and on to some of Winchester's competition.
Marlin made lever-actions for years before introducing the Model 1894. Still, this model premiered a few features that the previous ones didn't have.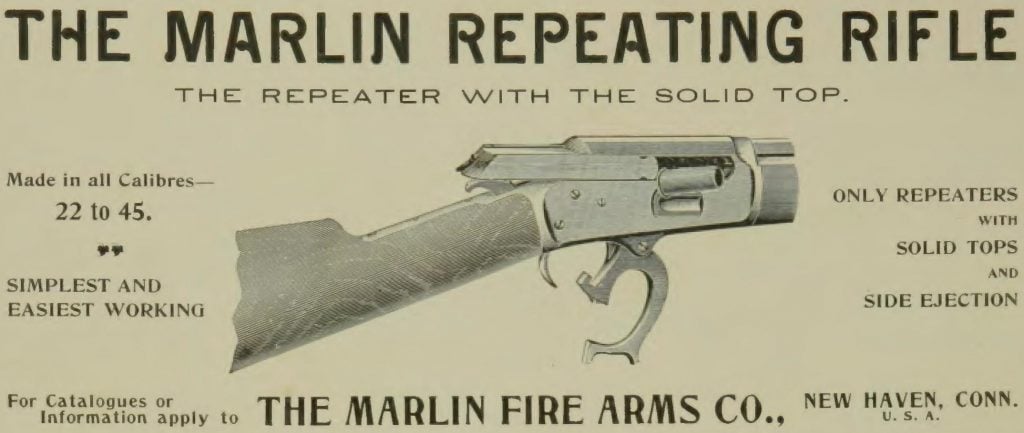 Namely, the 1894 presented things like a locking bolt, improved trigger, shortened receiver, and two-piece firing pin.
And like Winchester, Marlin makes this flat-top, side-eject rifle in a few different variants. (A couple of our favorites are the Model 1894 CSBL and the Model 1894 CST.)
Upon first glance, what's most striking about the Marlin Model 1894 CSBL is its looks.

It adopts a polished stainless steel finish and laminated furniture with a black and gray wood grain pattern.
These features aren't just an aesthetic choice, though. They also help the 1894 CSBL stand up better to rough weather conditions.
Other noteworthy features include:
Rubber recoil pad
Pistol grip stock
16.5-inch round barrel
Oversized lever loop
The XS Lever Rail that tops the receiver and barrel
It comes with a Ghost Ring sight, but you can also use the rail to mount all kinds of other sights and optics.
Like the 1894 CSBL, the Marlin Model 1894 CST features a rubber recoil pad, pistol grip stock, 16.5-inch round barrel, oversized lever loop, and an XS Ghost Ring Sight.
But it doesn't have the XS Lever Rail.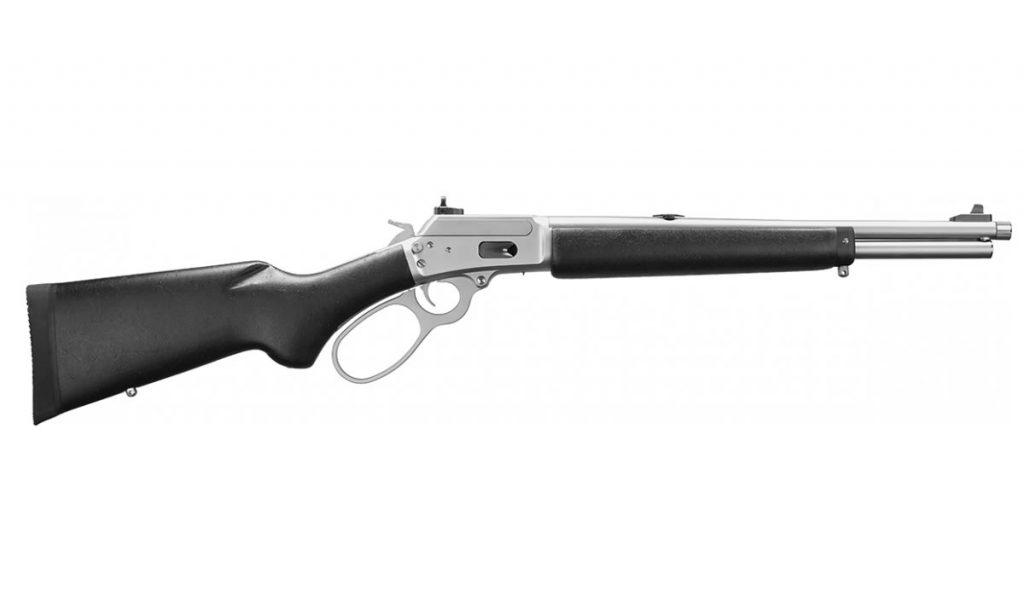 However, what it does offer is a threaded muzzle on the barrel, allowing you to easily add a muzzle device like a suppressor.
Another difference is the finish of the furniture. The 1894 CST has hardwood furniture with a black painted finish.
800
at Palmetto State Armory
Prices accurate at time of writing
Prices accurate at time of writing
5. Henry Big Boy
Despite the Henry Big Boy's classic looks, it's a modern lever-action rifle.
It also boasts a more affordable price than any other rifles we've talked about so far.
And, like those rifles, it's available in a few different variants.
The Henry Big Boy Classic is, unsurprisingly, the most classically styled of those variants.

It brings a 20-inch octagon-blued steel barrel, polished brass receiver, and American walnut furniture to the Big Boy design.
The foregrip has a brass band that matches the receiver, while the straight stock uses a crescent butt with a brass plate.
The Classic is drilled and tapped for a scope but comes with a buckhorn rear sight and a brass bead front sight.
870
at Brownells
Prices accurate at time of writing
Prices accurate at time of writing
One major disadvantage is the weight, though. This rifle weighs 8.68-pounds, a bit much for carrying around all day.
Fortunately, the Big Boy Steel Side Gate brings the weight down and puts a few twists of its own on the Classic design.
For example, the Big Boy Steel Side Gate delivers a 20-inch barrel — though it's also available in a carbine version with a 16.5-inch barrel. But the barrel is rounded instead of octagonal.
It also opts for walnut furniture, but the receiver offers a rubber recoil pad.

The biggest difference is in the receiver, though. And those differences are given away in the gun's name.
This version of the Big Boy has a side loading gate and a steel finish.
The Big Boy Steel Side Gate weighs only 7-pounds, plus it has swivel studs for attaching a sling.
So, it's a better option for all-day hunts than the Classic.
830
at Brownells
Prices accurate at time of writing
Prices accurate at time of writing
Check out our full review on the Henry Big Boy here.
Conclusion
.357 Magnum lever-actions have become a popular choice for Cowboy Action Shooting and silhouette shooting competitions, but they're also a good option for hunting.
Regardless of what you'll be using it for, each of the above rifles is an excellent choice.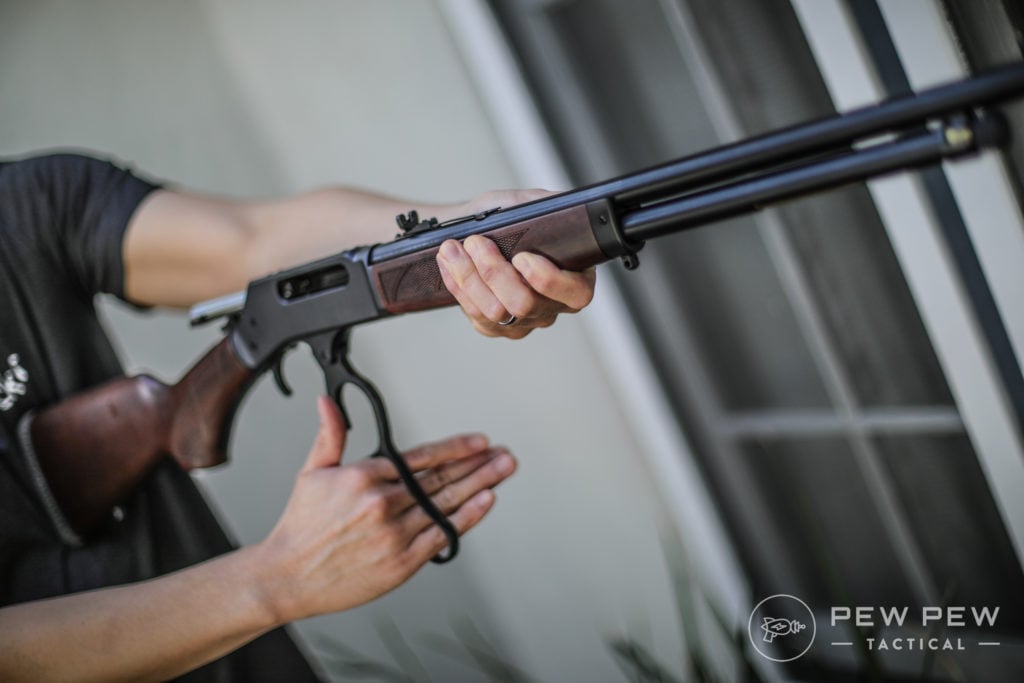 And most of them are available in multiple configurations, so you shouldn't have any problem finding the perfect .357 lever-action rifle for you.
Which .357 lever-action will you choose? Let us know in the comments. Also, be sure to look at our recommendations for the Best .357 Magnum Ammo and the Best .357 Magnum Revolvers. And for even more lever-actions, see the 4 Best Lever-Actions You Can Still Buy!