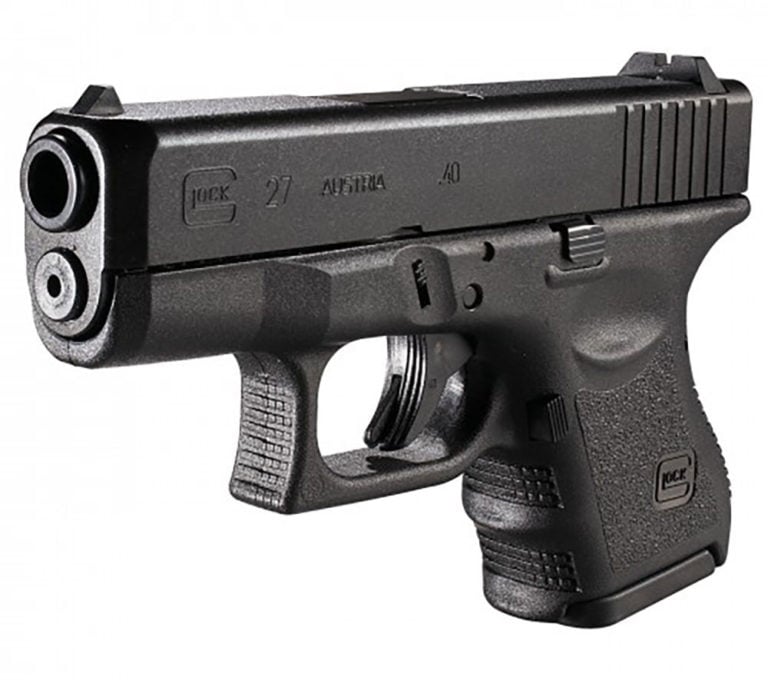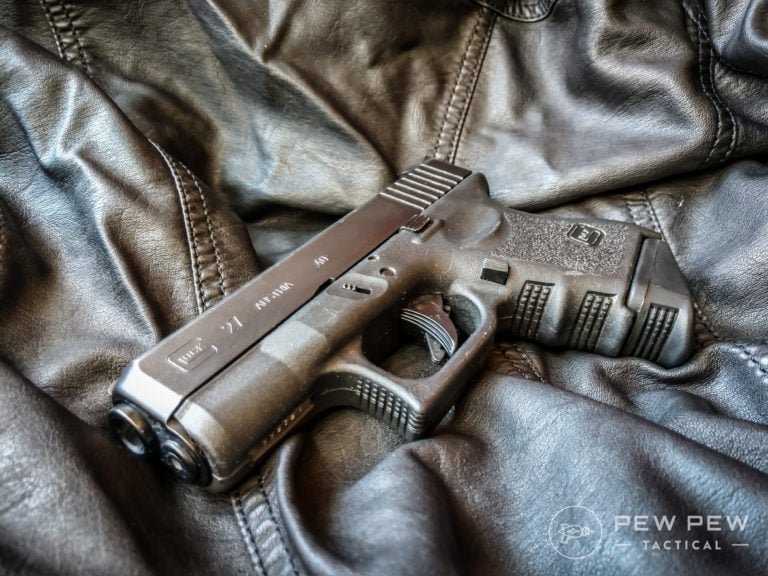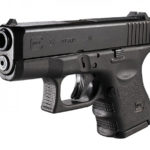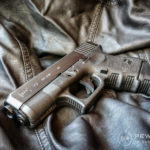 4
.40 S&W

Subcompact size

Fairly lightweight
Packs a punch in terms of recoil
Editor's Note:
"The Glock 27 is the subcompact of the .40 S&W Glock group. It's small and lightweight, but packs a punch. With a 9+1 capacity, it's well suited for backup gun carry or regular 'ole concealed carry." – Trevor Dobrygoski
Product Description
The G27 offers the Glock lineup to those who favor the .40 S&W caliber. Measuring 6.50 inches in total length, it brings a 3.43-inch barrel length and weight at 24.46 ounces when loaded. This subcompact is a great companion for concealed carry or as backup gun.
Glock 27 For Sale - Compare Prices
Glock 27 Specs
Magazine Included
3 x 9-Round
Glock 27 Features

.40 S&W chambering

9+1 capacity
By The Numbers - Glock 27
Accuracy
It'll hit wherever you need it to.
Reliability
It's a Glock, so it's reliable
Customization
Again, a Glock means access to Glock aftermarket which is huge.
Ergonomics
Ergos are okay, nothing to write home about.
Overall
As a BUG or CCW, it does a decent job.
Hands-On Reviews & Related Post
Glock 27 Variations & Comparables
4.5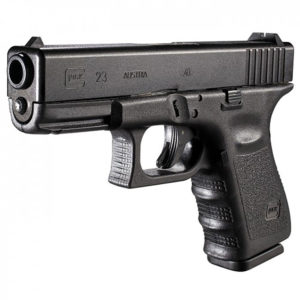 VIEW DETAILS
The Glock 23 is a compact version and is a popular handgun for police and government agencies who prefer .40 S&W. One of the big selling points is a large capacity yet lightweight feel. This one is great if you want a compact concealed carry weapon or if you have smaller hands.
Read More
final verdict
"If you absolutely have to have the .40 S&W caliber in your holster, then the G27 is your best bet. It's got those familiar Glock controls and ergonomics, while remaining small and compact. Perfect in an ankle holster!" – Trevor Dobrygoski
Community reviews
There are no reviews for this product yet.
Add your own rating and help other Pew Pew users pick the right guns