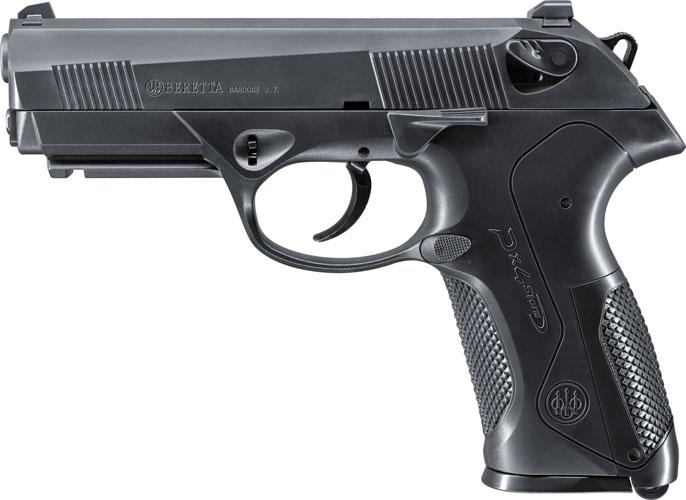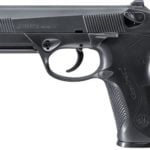 Rotary barrel reduces recoil

Awesome trigger

Easy to shoot
Subcompact model doesn't have rotary barrel

Double action is okay (single action is better)
Editor's Note:
"The American firearms industry has seemingly ignored the Beretta Px4 Storm series, and that's a shame. Beretta utilizes a rotating barrel, first pioneered with the Beretta 8000 series pistols. This rotary barrel reduces recoil and helps make the help more controllable. It works, but it's not a revolutionary break in recoil reduction. Worth noting that the recoil reduction is prominent enough that it makes the 9mm a very soft shooting pistol. However, be warned the subcompact model doesn't keep the rotary barrel function." — Travis Pike
Product Details
Action
Double/Single Action
Barrel Length
3.2in / 4in
Caliber
40 S&W / 9mm Luger
Overall Length
6.8in / 7.5in
Product Features

Rotary barrel

DA/SA
Product Description
The Beretta PX4 Storm brings a concealed carry pistol chambered in 9mm. It features a DA/SA design with a smooth trigger and reduced recoil. There are plenty of options in the PX4 Storm family to choose from so you can tailor your selection to your needs.
Beretta PX4 Storm For Sale - Compare Prices
By The Numbers
Accuracy
Hits where you want it to
Reliability
Polymer frame meets da/sa design don't always play nice
Customization
Not a lot here
Ergonomics
Feels pretty decent while shooting
Overall
It's an underrated pistol but a decent gun
Hands-On Reviews & Related Post
Beretta PX4 Storm Variations & Comparables
3.5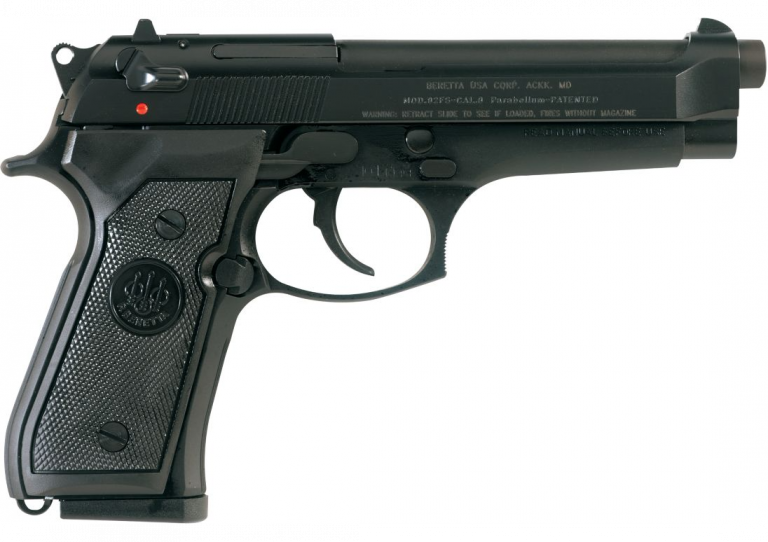 VIEW DETAILS
"This is a very accurate and precise gun that's consistent in its ability to hit your target. Contributing to its accuracy is the fact it's easy to control, and you're unlikely to flinch firing it. This gun feels excellent in the handle. The front and rear texturing is a nice touch, and the grip fits just right in the hand. The magazine release and slide lock are easy to reach and engage. All in all, it's a little dated but still a good gun." – Travis Pike
Read More
final verdict
The Px4 series was sadly ignored by the gun industry and left in the shadow of the APX and Beretta 92. It's an abandoned middle child and that's a shame because it's a decent gun that's fun to shoot!
Community reviews
There are no reviews for this product yet.
Add your own rating and help other Pew Pew users pick the right guns