Learn how to quickly install an ambidextrous safety for your AR-15, complete with step-by-step pictures, instructions, and recommended products.
Now you'll be able to use your rifle as a lefty or if you're using a featureless grip.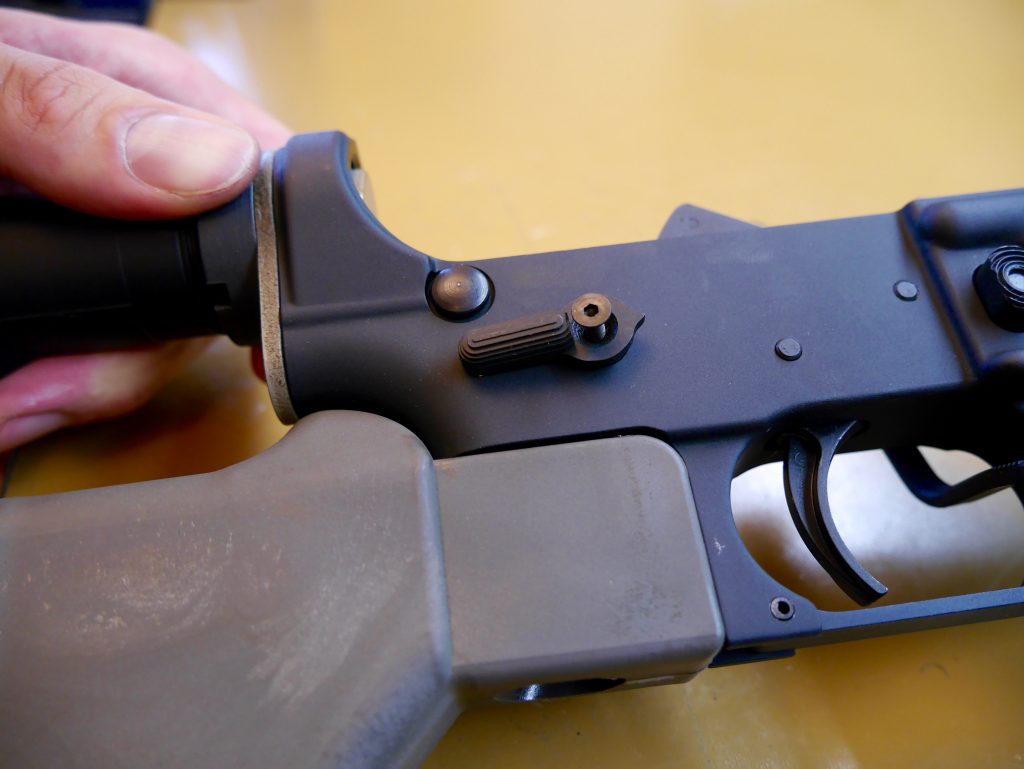 Tools Needed
Ambi Safety: I like both the DPMS ($30) or the Battle Arms ($50) versions.  The DPMS has both sides of the safety the standard length and some gritty initial use while the Battle Arms has one arm shorter and smooth operation.
Hex keys: One for removing your current grip and the other for installing your safety.
Installing an AR-15 Ambi Safety Selector Switch
First start off with an unloaded rifle and disconnect the upper receiver from the lower receiver.  We'll only be needing the lower receiver today.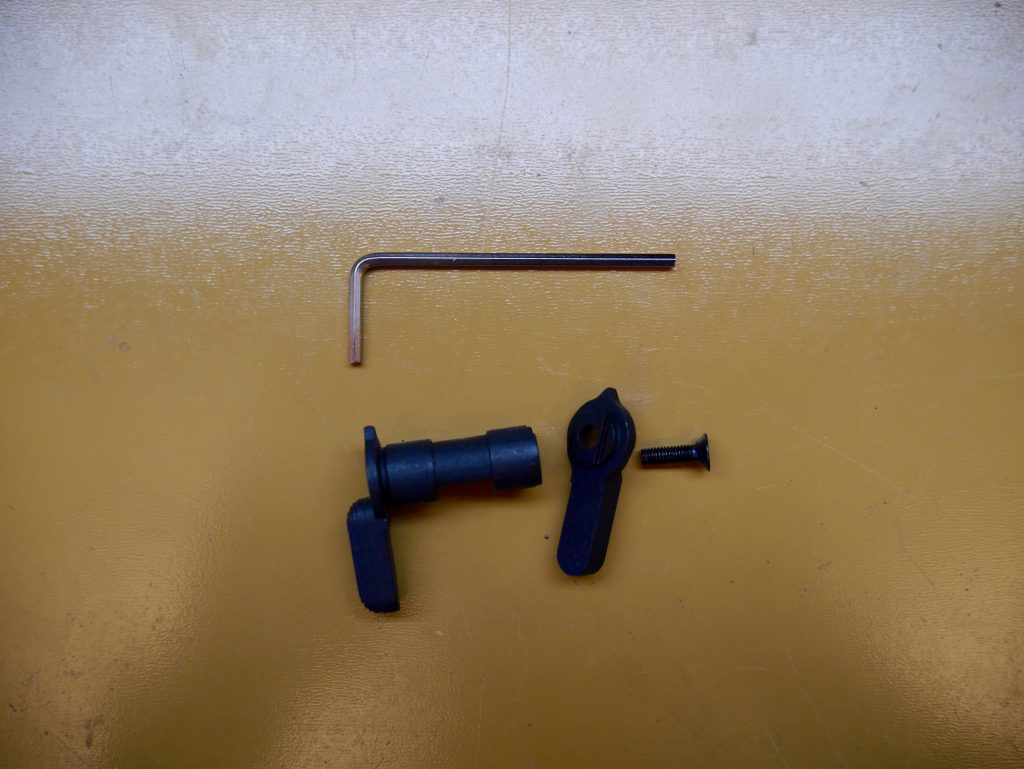 This is the DPMS kit but whichever one you get should be very similar.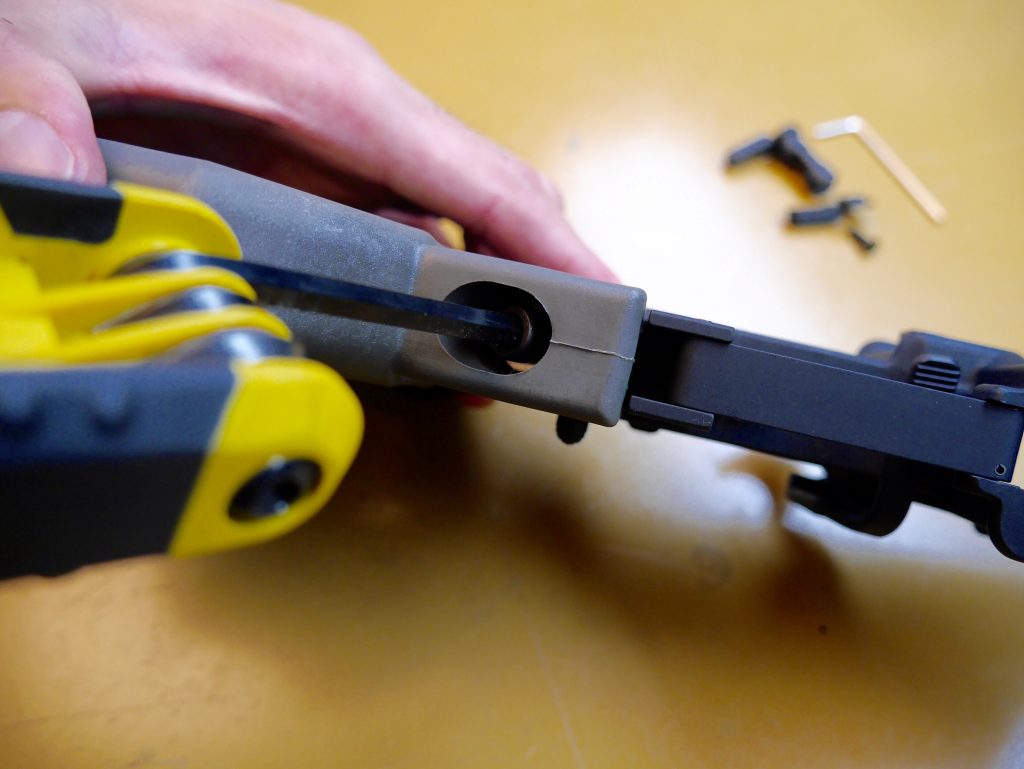 Start by loosening the grip from the bottom using the appropriate hex key.  If you have a standard pistol grip you might need longer armed versions.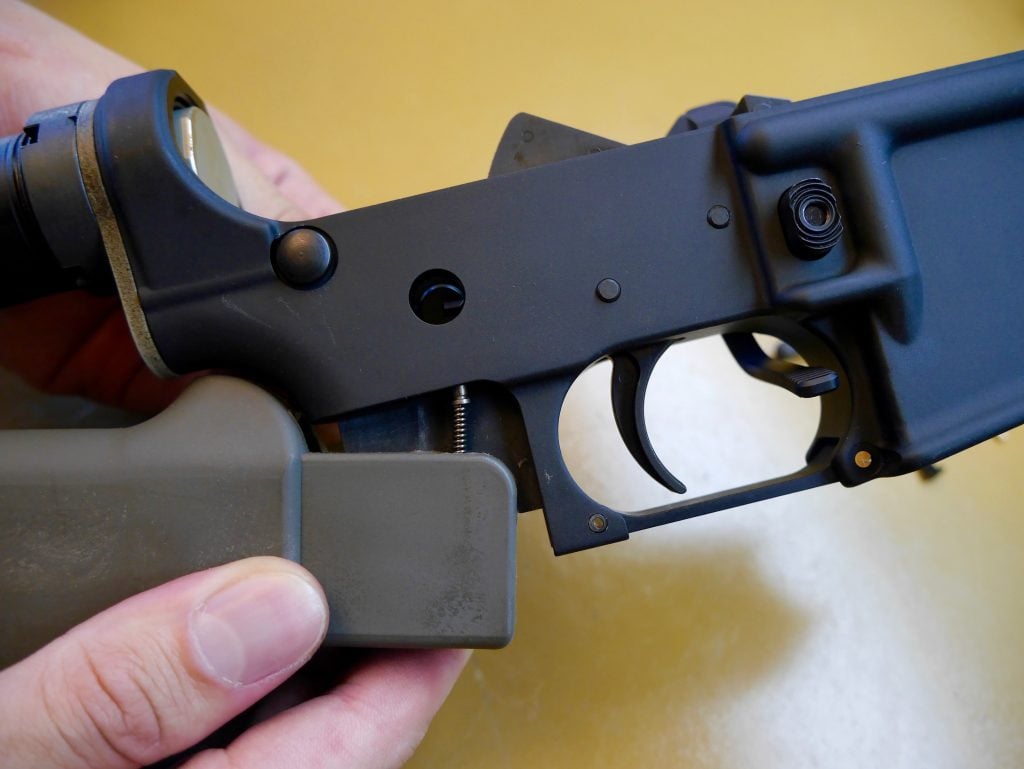 Remove the screw holding your grip.  Be careful of the spring and detent.  Cock the hammer so that the stock safety can be removed.  Put in the new safety.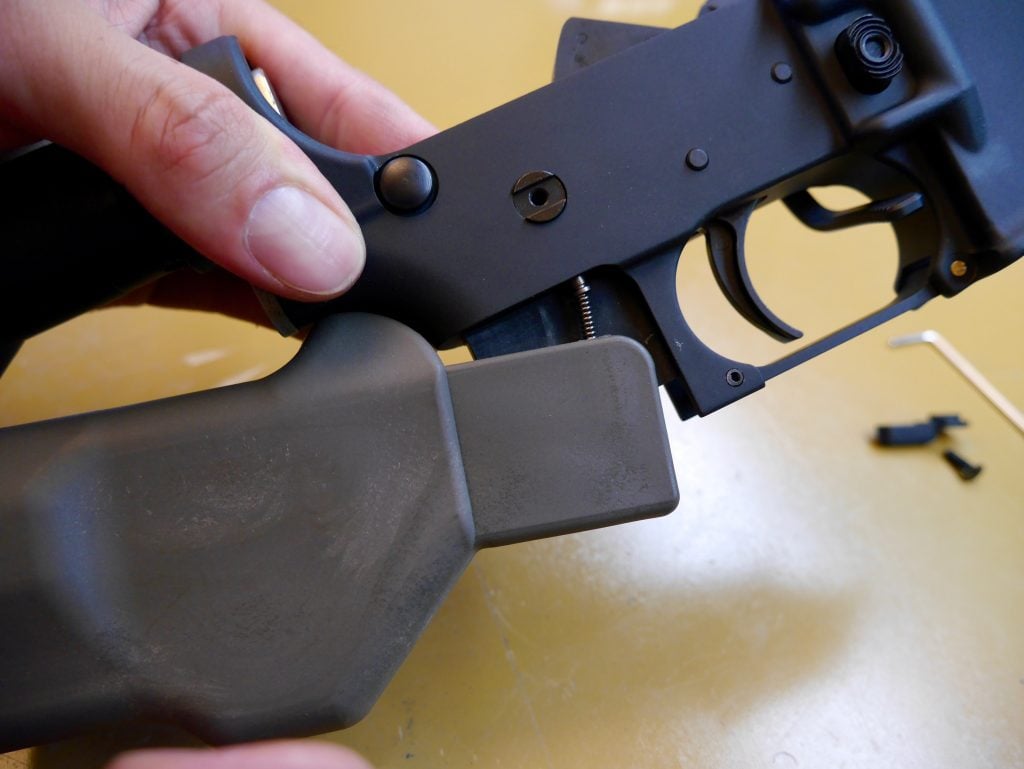 Install the grip on again keeping the detent and spring in their correct position.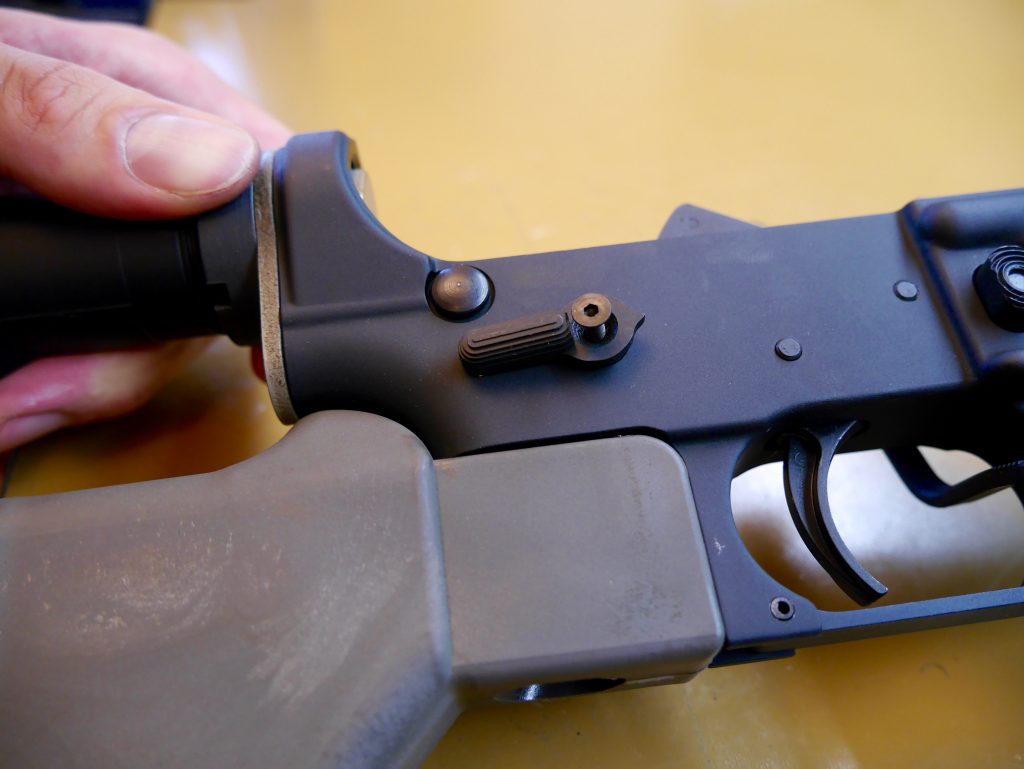 Screw in the ambi safety's other side.  And you're done!  Check out our AR-15 Guides for more upgrades and recommendations.