We'll go over how to field strip the Glock for easy cleaning and lubing.  And also how to detail strip it for when it gets really dirty.
Glock Field Stripping & Cleaning
Field stripping just means disassembling a gun into its major components for routine cleaning and maintenance.  It's super easy on the Glock since it breaks down into four main parts in a matter of seconds.
If you're looking to clean your Glock, be sure to check out our general How to Clean and Lubricate a Gun article first.
We recommend the following tools for cleaning our Glocks and other guns.
This video below goes over how to field strip and clean your Glock in great detail.  One thing we do differently is using a little Super Lube on the rails since we find grease stays on longer than plain oil.
How Often Should I Clean?
A Glock is the AK-47 of pistols…it will keep on chugging no matter what you throw at it.  But for us, we still field strip and at least wipe down after each range session.  After about 1,000 rounds, we will do a detailed strip.
Glock Detailed Strip
A simple Glock Disassembly Tool makes everything easier for the detailed strip.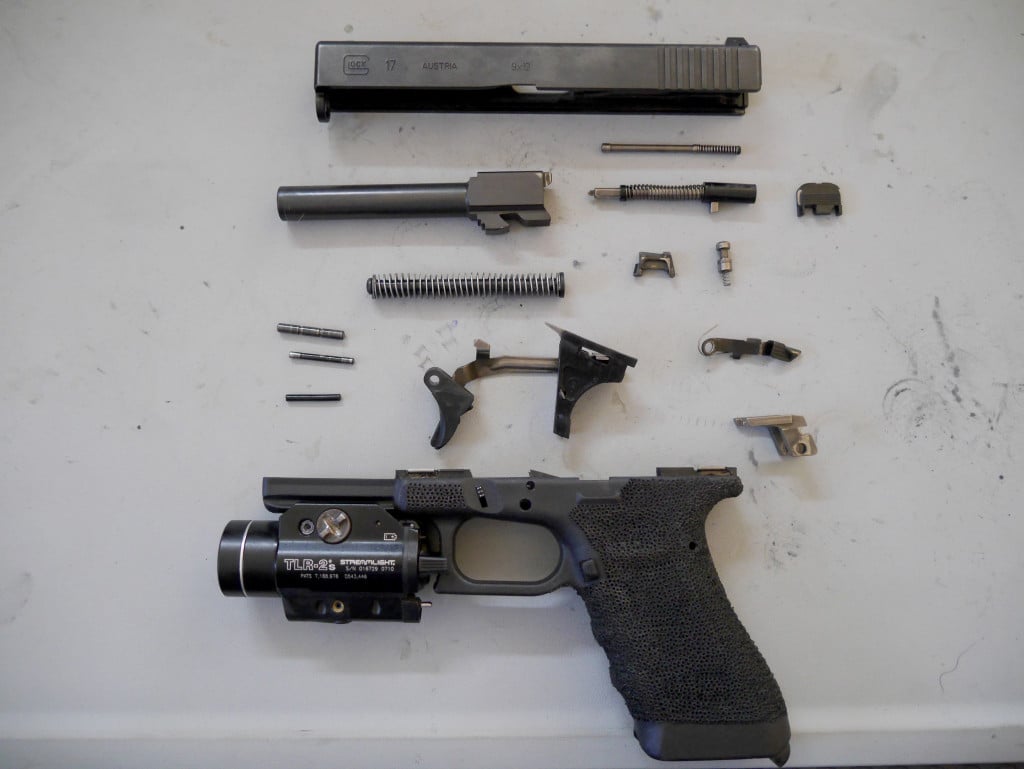 This great video below goes into how to fully strip down the Glock.  Pay special attention to the removal and assembly of the pins, since there is a correct order.  We clean everything with our M-Pro 7 and oil the moving parts.