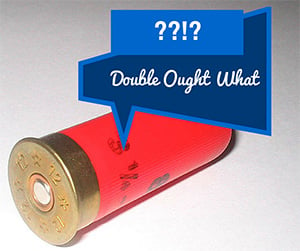 Nine Millimeter Hollow Point?  Straightforward.
Forty Five ACP Full Metal Jacket?  Makes Sense.
Twelve Gauge Number Two Game Load?  Lol wut?
I mean, I get the 12 Gauge part.  That "number 2" thing can't mean what I think it means because who'd want to advertise THAT about their ammo?  What kind of game?  Is it a first person shooter or a real time strategy game?  Why do shotguns have to be so complicated?!
And if you didn't get the 9mm Hollow Point part…check out our Basic Bullet Guide first!
Let's just take a deep breath and break this down a bit.  
There is a lot of different shotgun ammo out there.  Each individual shell size has more variations than any other type of ammo. 
As a result, people new to shotguns or shooting in general may be a bit overwhelmed or confused.  I know I was when I got my first pump action.  
While different boxes may state things differently, a full description of shotgun ammo goes a little something like this:
Shell Size | Shot Size | Shot Type | Shot Material | Shell Length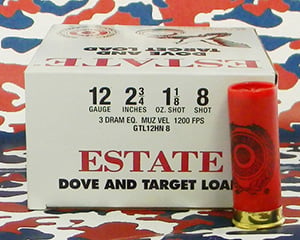 Shell Size
The shell size is probably the most straightforward of the descriptions.  
If you have a 12 gauge shotgun, get 12 gauge shells.  
There's not really any "interchangeable" rounds like in rifles or pistols.  
As for the shells themselves, the smaller the number, the larger the shell.  So a 20 gauge shell is going to be smaller than a 12 gauge.  
The only exception is the .410 round. Don't make the mistake of calling it a ".410 gauge" because, for some odd reason, they decided not to use gauge with that particular size.  The proper name for that is ".410 bore".  
Fun fact: the .410 bore shell would technically be a 68 gauge round.
Now, if you're using a slug (~1oz piece of metal instead of the standard "shot"), you can pretty much stop at the shell size.  
There are some descriptors used only on slugs but those typically mirror that of pistol and rifle ammo.  You might see "12 gauge hollow point slug" or "20 gauge fragmenting slug".  It means the same thing as if it were "9mm" and "5.56" instead of the gauge.  
Just a side note about slugs: in my testing, they seem to have a noticeably higher amount of recoil than their pellet filled siblings.  Your mileage may vary.
Shot Type
We're going to jump ahead a bit however and look at the "Shot Type" trait.  For the most part, you're going to be looking at 3 flavors:
Target Load

As the name implies, these are really for target shooting.  The bright side here is that target loads are no different from birdshot.  They just have a smaller amount of powder and a pretty limited selection of shot size.  Typically, you'll see Number 7 ½, 8, 9 sizes.  For the most part, you can use 7 ½ for pretty much all your clay shooting but if you want to get picky, #8 and #9 are better for Skeet and #7 ½ is best for Trap.

Birdshot

This style of shot shells are used for…you guessed it: birds.  They're also good for snakes, critters and rodents as well, I might add. Birdshot is typically labelled with either the shot size itself (#1-#10 and higher in the U.S.) or by the game it's intended for (Pheasant, Quail, Squirrel, etc).  While some would say it's acceptable for home defense, those people should be ignored.  That discussion is for another article but for now, if you want a home defense shot, take a look at….

Buckshot

You want to shoot something big?  Buckshot.  You want to remove a threat from your home?  Buckshot.  You want to slow down a T-1000?  Time to get some buckshot.  Buckshot is often labeled with the # similar to birdshot but it almost always has "buck" following it.  For example: "#1 Buck" or "#3 Buck".  Once again, the smaller the number, the larger the shot size.  With buck, however, you get the added bonus of #0, #00 and #000.  Think of those as 0, -2, and -3 in the "smaller number scale".  The 0's, which are also called "ought" are some big mamma jammas and typically the most readily available.  Your double-ought buck is probably the most common you're going to find and more than appropriate for hunting deer or stopping a home invader.   It should not, however, be used for birds or clay shooting.
Shot Size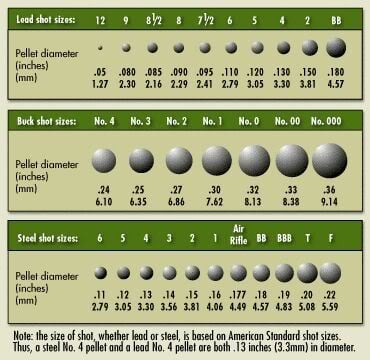 As you may have noticed, each type of shot also has its own variations of measurements.
These are standard sized that can easily be calculated…although each type has its own calculations.
For birdshot, subtracting the shot size number (i.e. #8) from 17 will give you the size of the pellets in hundredths of an inch. So 17-8 would be .09" in diameter.
For buckshot, I can't for the life of me figure out how they're calculating it.  Still, the typical rule applies: smaller number = bigger pellet.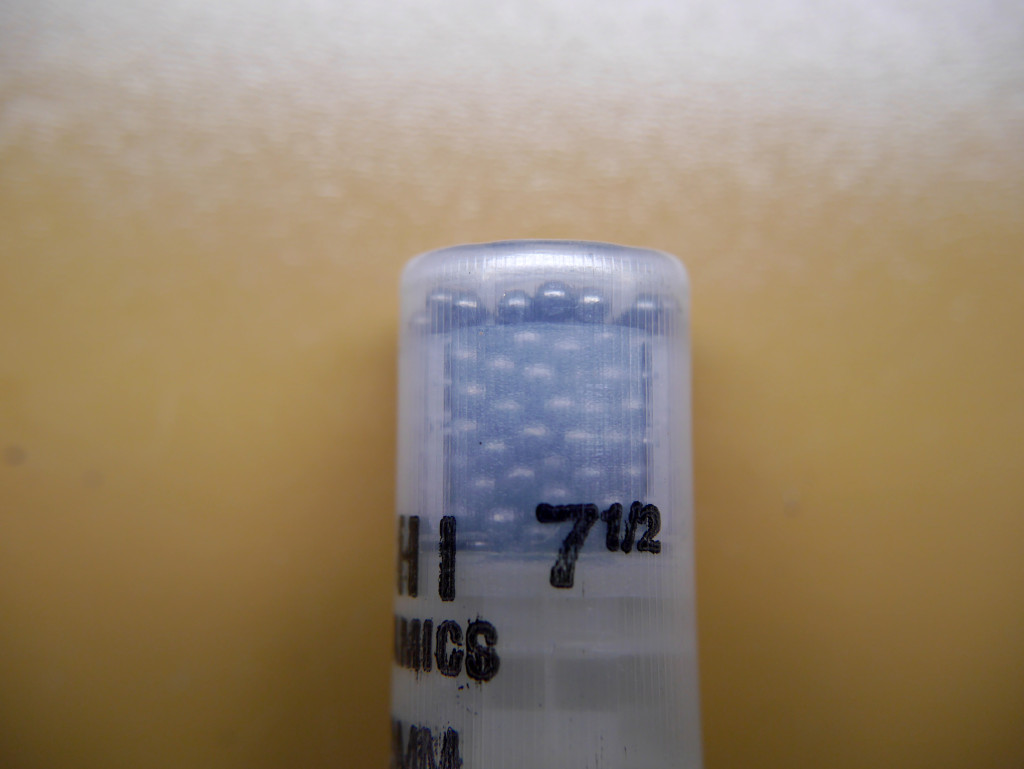 Shot Material
This part comes down to two main options: steel and lead.
Most skeet shooting ranges don't like you using steel shot as it is more likely to damage their machines if you miss.  Conversely, a lot of states don't like you using lead ammo as it can pollute water supplies.
There are also some more exotic materials available like bismuth or tungsten but, in all honesty, I've never seen those for sale in any of my local stores.  Heck, I don't think I've seen them at my local gun shows either.
Either way, the best way to decide here is check the rules and regulations of wherever you're planning on shooting them.
Shell Length
The bigger the shell, the more powder and shot in it.
Also the more recoil and more stress on your gun.
The vast majority of shells you're going to come across are 2 ½ to 2 ¾ inches in length.  Three inch shells are also widely available but many shotguns warn against using them.  It's kind of like pistols and +P loads: if your gun doesn't explicitly say you can use them, don't use them.
Hopefully this article will act as a bit of an Enigma Machine for your as you browse the shotgun ammo section of your local sporting goods store.
It's not that bad once you break down the code.
If you need ammo, check out our Best Shotgun Ammo for Self Defense and Plinking article and if you want to learn more about non-shotgun cartridges, check out our Basic Bullet Guide.
Previous Comments:
Posted @ 1/19/2015 5:05 PM by Daniel E. Watters
One common misconception I see regards shot shell lengths. The listed length of the shot shell is based on the uncrimped length of the hull. However, the loaded length can vary depending upon the type of crimp applied. The "roll crimp" is typically used in slug loads or for shot shells that use a paper card or other wad on top to hold the shot with the hull. The end of the hull is simply rolled over inside to hold the card or slug in place. Today, the roll crimp is more commonly seen on slug loads. For shot loads, you are more likely to see the folded "star crimp". Since the top of the hull is folded to meet over the center, loaded shot shells with star crimped hulls are significantly shorter than roll crimped hulls. This difference can effect magazine tube capacity, but more importantly, there is a safety concern if a star crimped 3″ shell ends up short enough to fit inside a 2.75″ chamber. If fired, the shorter chamber won't allow the longer hull to completely unfold its crimp, potentially resulting in unsafe pressures.