Last Updated: May 22, 2018
Disclaimer:  While the information provided here is legal in nature, it is not to be construed as legal advice, and is for educational and entertainment purposes only.  
Every state has its own set of gun laws, so it's no surprise that the laws on concealed carry are different from state to state as well.
As one of the more gun-friendly states, Texas makes getting a CCW permit a relatively painless process.
We'll go over all the requirements and steps in getting your CCW permit and have you out defending your freedom in no time!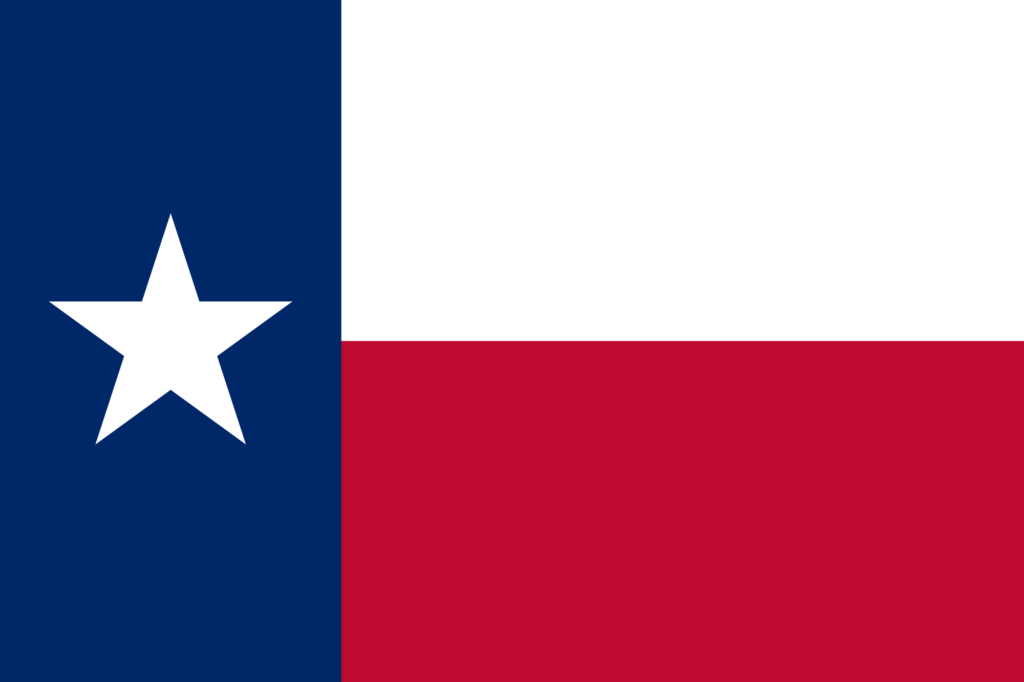 Why is there even a permit?  This is Texas! 
As much as it seems like a state like Texas, constantly in the news for its gun-toting mentality, would not even require a permit for carrying a handgun, permitless, or "Constitutional" carry has not managed to make it onto the books yet and made into law.  
In the meantime, you'll have to apply for a CCW permit from the state in order to carry your handgun, either openly or concealed.
But First…
Before we get any further, those of you who have already taken a look at our Texas gun laws section will remember that carrying long guns does not require a permit at all.  If all you want to do is carry your rifle around strapped to your back, then all you need to do is make sure you have a good sling, and head to town!  
If you want to carry a handgun, then you'll want to read through the rest of this guide.  On the bright side, Texas is a shall-issue state, which means that as long as you fill out the application correctly, you will be issued a permit.
The permit itself, officially called a License to Carry (LTC), was, until 2016, called a Concealed Handgun License (CHL).  But, with the permit also allowing the holder to open carry, the state decide to change the name to indicate the permit allows for both kinds of carrying.  If you run across references to a Texas CHL while browsing the Web, just know they're the same thing.
What's Required to Apply? 
There are some basic requirements that have to be met before the Texas Department of Public Safety will issue an LTC.
To qualify for an LTC, you must:
Be 21 or older;

Be a legal US resident;

Not be prohibited from buying a handgun; and

Meet the training requirements for an LTC.
If you do not meet the age requirement, you may still qualify if you are active military and can provide your DD214 form.  Easy peasy!
The only real requirement of the license is the training portion.  You'll need to complete a four to six hour classroom training course, pass a written exam, and pass a proficiency demonstration that involves live fire.
The training course can't just be a course your cousin decided to hold in his garage on a Tuesday night, however.  There are specific topics that must be covered in the classroom course, and the course must be taught by an approved instructor.  Your best bet is to find a Texas-specific LTC course taught by an NRA-certified instructor.  
Once you've picked out a course, make sure the course actually covers the required topics.  Your training course will at least have to cover:
Laws that relate to weapons and the use of deadly force;

Handgun use and safety, including use of restraint holsters and methods to ensure the secure carrying of openly carried handguns;

Non-violent dispute resolution; and

Proper storage practices for handguns with an emphasis on storage practices that eliminate the possibility of accidental injury to a child.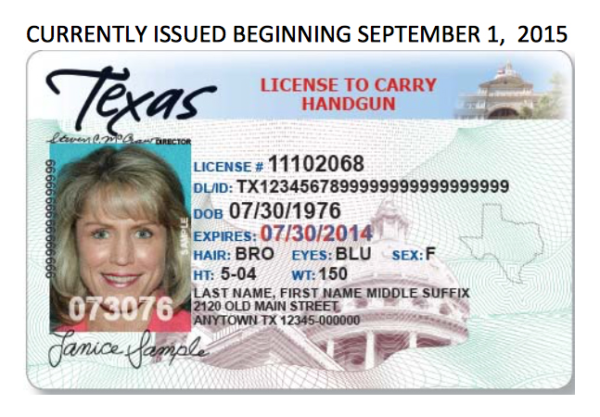 Locals Only? 
If you are not a resident of Texas, but are a legal resident of the US, you can still apply for the LTC.  BUT, you will need to complete the training requirement of the application in Texas.  If you absolutely need a non-resident permit from Texas, just remember you will need to make a trip out to the state to take the training course.
If that sounds like a hassle (and it should), then you can consider getting a CCW permit from Arizona, Florida, and Utah instead and not worry about having to make a trip out to Texas.  But hey, it's always a good idea to visit, so maybe you should do it anyway!
The Waiting Game 
Once you've completed the training, send in the certificate of completion, along with a filled out application form, to the Department of Public Safety and wait for a response.  You should hear back typically in about 60 days, whether your LTC has been approved or denied.
As long as you didn't make any mistakes in filling out your information or leave out any documentation requested on the application, you should receive a new LTC in the mail.  If you made a mistake, your application will be denied, and you'll receive a letter stating why you were denied.
Any denials should typically be easy to fix, just by providing the missing information or documents, and sending it back into the DPS.  
Once you fix any problems you had, or hopefully never had any problems in the first place, you'll finally have a shiny new LTC in your hands!  All you'll need to do after that is to keep it on you at all times, and remember to renew it!
If this is your first LTC, you'll need to renew it in 4 years.  Once you've renewed your LTC at least once, you will only have to renew it every 5 years, instead of 4.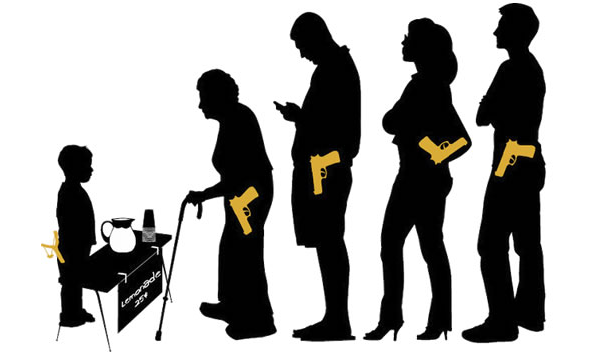 Where Do You Think You're Going?
Even with an LTC, there are still some places that are off limits to firearms.  These are, for the most part, the same places where your long guns also would not be allowed.  
Firearms and other weapons are prohibited in:
Businesses that get 51% or more of their income from the sale or service of alcoholic beverages for on-premises consumption (i.e. a bar, a restaurant, etc.);

Places where high school, collegiate, or professional sporting or interscholastic events are taking place;

Correctional facilities;

Hospitals or nursing homes;

Amusement parks;

Any place where governmental entities are meeting (i.e. state representatives, city council, etc.).
In addition to those places, there are additional locations where handguns are not permitted.  This means that long guns and other weapons are allowed in these areas, but it still would probably be a good idea to not bring them anyway.
Handguns, specifically, are not allowed:
On schools, school property, buildings where activities sponsored by a school are being held, or school buses;

At polling places on the day of an election, or while early voting is taking place;

In government courtrooms or court offices;

On racetracks;

In secure areas of airports;

Within 1000 feet of a place designated a a place of execution, on the day a death sentence is being carried out; and

Any private property where the property owner has put up a sign prohibiting the carrying of concealed handguns.  
It's also just a good idea in general to leave your firearms in the car if you are going somewhere with lots of metal detectors.  Signs prohibiting firearms are usually pretty good hints!
Speaking of signs, those of you paying attention will notice that churches and places of worship are not listed as prohibited places.  This is because you are actually allowed to carry concealed into houses of worship, unless there is a sign posted stating otherwise.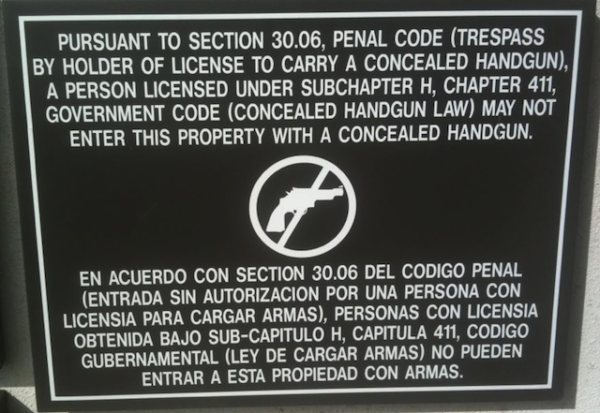 But Wait!
Even though firearms and weapons are not permitted at school-related events, Texas passed a law in 2017 so that concealed carry of handguns is allowed on 2-year and 4-year college campuses!  Schools can still designate certain areas as "sensitive areas" where firearms are not allowed, but generally, you can carry concealed while on campus!
Reciprocity 
One of the best parts of having an LTC is being able to have it recognized in other states across the country so you can continue to carry like you would back in Texas!  Unfortunately, not all states recognize a Texas LTC.  
A Texas LTC is not recognized in:
California

Connecticut

Hawaii

Illinois

Iowa

Maine

Maryland

Michigan

Minnesota

Nevada

New Hampshire

New Jersey

New York

Oregon

Rhode Island

Washington

Washington, D.C.

Wisconsin
That's a good number of states, but it still leaves about half the country for you to visit, so it's not too bad!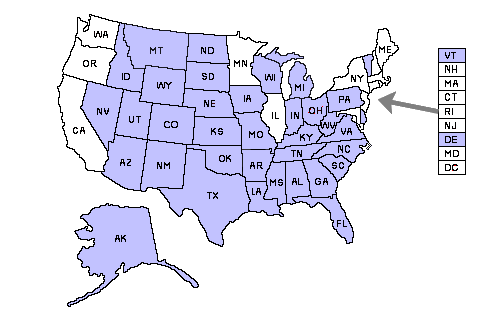 Just Visiting? 
If you're just stopping by to visit the Lone Star state (and who wouldn't?), then there's a good chance your CCW permit would be recognized during your trip.  
Texas recognizes CCW permits from every state except:
Maine

Minnesota

New Hampshire

Oregon

Wisconsin
If your CCW permit is from one of those states listed above, you may need to get a non-resident permit from another state if you want to keep carrying while in Texas.  That, or you'll just have to suffer through your trip without your trusty handgun by your side!
Carry On!
That's it!  All you need to know about the Texas LTC!  Take a look at our recommendations for holsters if you're looking to put that new license to good use, and don't forget about CCW insurance, too!
And if you're a little rusty on the general gun laws in the state, be sure to check out our Texas gun laws section to refresh your memory!