Last Updated: August 19, 2017
Disclaimer:  While the information provided here is legal in nature, it is not to be construed as legal advice, and is for educational and entertainment purposes only.
Every state has its own set of gun laws, so it's no surprise that the laws on concealed carry are different from state to state as well.
Even as a relatively gun-friendly state, Oklahoma has a few steps before you can get your concealed carry license.
We'll go over all the requirements and steps to getting your license and have you out defending your freedom in no time!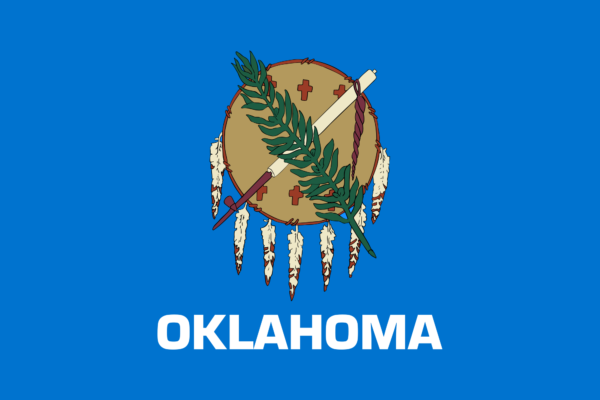 First Things First 
As a shall-issue state, Oklahoma will issue you a concealed carry license (CCL) as long as you meet all the requirements and fill out the application correctly.  Part of that, is being a resident.  So for all of you looking for non-resident CCW permits, you're better off getting one from a state like Arizona, Utah, or Florida.  Lucky for you, we have articles on all those states too!
For everyone else, let's learn how to get a CCL in Oklahoma!
Getting That License
There are really only a couple things you'll need to do in order to qualify for a CCL in Oklahoma.  The first thing, though, is to decide if you want to apply for the 5-year or 10-year license.  Just kidding.  Why would you ever want to just get the 5 year??    
To get a CCL, you must:
Be a US citizen;

Be an Oklahoma resident;

Be 21 or older; and

Complete a firearms safety and training course.
To be considered an Oklahoma resident, you need to:
Provide an Oklahoma driver's license or state photo ID and physically have a residence in the state; or

Have permanent military orders in Oklahoma and have a valid driver's license from the state where you live.
The good thing is that there is no time requirement before you are considered a resident.  As long as you meet either condition, you are an Oklahoma resident!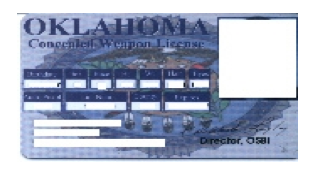 Train Like You Fight
To meet the training requirements, you'll need to take an approved course.  Any Oklahoma-specific CCL course taught by an NRA-certified instructor should typically be an approved course, but you'll want to check with them just in case, to make sure you're getting your money's worth!
There's Always a Catch…
You didn't think it'd be that easy, did you?  Well, it sort of is.  The only catch is that there are some situations, just like with being prohibited from owning a firearm, that will prevent you from getting a CCL.  
There are actually a lot of situations that are laid out by Oklahoma, so you'll want to look through the entire list to make sure you aren't going to be denied.
You will be denied a CCL if you:
Have any felony convictions or adjudications as a delinquent against you;

Were adjudicated as a mentally incompetent person, or were involuntarily committed for mental illness;

Were convicted of misdemeanor offenses of assault and battery causing serious physical injury, aggravated assault and battery, conviction, stalking, illegal drug use or possession, or a violation relating to a domestic abuse protective order;

Attempted suicide or have any other condition relating to or indicating mental instability;

Have a history of engaging in misdemeanor criminal activity; or

Have an outstanding felony warrant.
Even if none of those situations apply to you, there are still some situations that will disqualify you from getting a CCL for 3 years.  
You will be disqualified if you are:
Subject to a deferred sentence or prosecution for a felony offense;

In treatment for a mental illness, condition, or disorder which requires medication or supervision;

Receiving inpatient treatment for substance abuse;

Convicted of two or more instances of public intoxication;

Convicted or two or more misdemeanors relating to intoxication or driving under the influence; or

Arrested for alleged commission of, a charge pending for, or a deferred sentence or prosecution for assault and battery, stalking, violating a domestic abuse protective order, or any violation relating to illegal drug use or possession.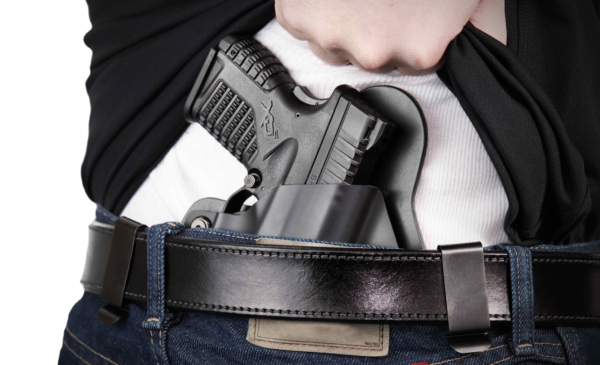 One More Thing
Your CCL will only let you carry up to a .45 caliber handgun.  Anything larger is illegal!
The Waiting Game
Once you make sure you have everything and submit all the information along with the other documentation required (i.e. photo of yourself, fingerprints, etc.) to the Oklahoma State Bureau of Investigations (OSBI), you will need to wait for them to process all the paperwork and check to make sure you meet the requirements.
The wait can take anywhere from 60-90 days, depending on the number of applications they've received, and if there are any additional pieces of information they need to verify.  One it's done, you'll either get a shiny new CCL in the mail, or a denial letter.
If you receive a denial letter, it will tell you what is missing, if you forgot any documents, and how to appeal the denial.  If you were denied because you were under one of the prohibited categories, you'll need to wait 3 years before you can apply again.
If everything goes smoothly though, you should just get your CCL in the mail, and remember to renew it every 5 or 10 years, depending on which type of license you applied for.
Where're You Going?
Once you have your CCL, you need to keep it on you at all times, long with a valid form of ID. And remember, just because you have a CCL, doesn't mean you can carry everywhere you go.  
It is illegal to carry a handgun, concealed or unconcealed, in:
A city, town, county, state, or federal structure, building, or office space;

Any meeting place of government officials;

A prison, jail, detention facility;

An elementary or secondary school;

Sports arenas during professional sporting events;

Any place where gambling is allowed.
If you have to travel to any of these places, you can always leave your gun locked away in the parking lot of these locations.  That way, your gun will be waiting for you as soon as you come back.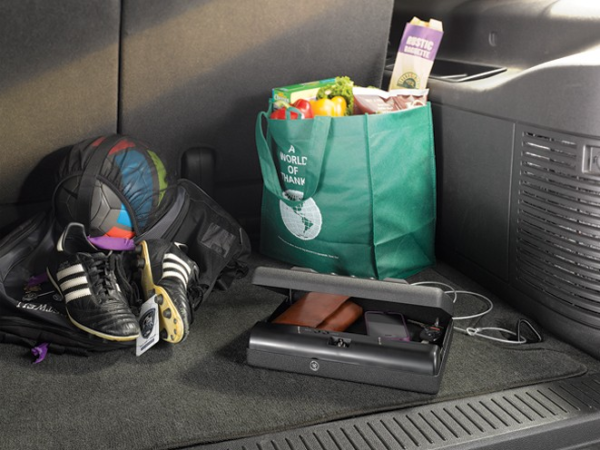 Reciprocity 
One of the other benefits of a CCL is that you get to use it in other states when you're travelling!  In most of the states across the US, your Oklahoma CCL is valid just like it would be back home.
Since there are so many more states that recognize the CCL than don't, it's easier to list the ones that do not recognize the Oklahoma CCL.
The Oklahoma CCL is not recognized in:
California

Connecticut

Delaware

Hawaii

Illinois

Maryland

Massachusetts

Minnesota

New Jersey

New York

Oregon

Washington D.C.

Wisconsin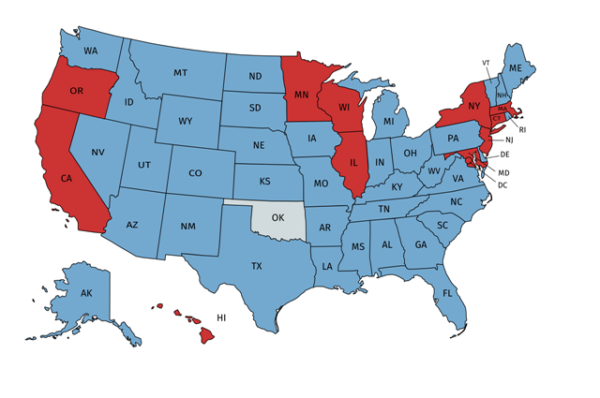 Just Visiting 
For those of you who already have a CCW permit from your home state but are visiting Oklahoma, as long as you are visiting after November 1, 2017, you will be able to use your CCW no problem!  That's the date when all CCW permits from other states will be recognized in Oklahoma!  
Carry on!
That's it!  All you need to know about the Oklahoma concealed carry license!  Take a look at our recommendations for holsters if you're looking to put that new license to good use, and don't forget about CCW insurance, too!
And if you're a little rusty on the rules for buying and owning guns in Oklahoma, be sure to check out our Oklahoma gun laws section to refresh your memory!