Last Updated: July 30, 2017
Disclaimer:  While the information provided here is legal in nature, it is not to be construed as legal advice, and is for educational and entertainment purposes only.  
Every state has its own set of gun laws, so it's no surprise that the laws on concealed carry are different from state to state as well.
As one of the more gun-friendly states, Nevada makes getting a CCW permit a relatively painless process.
We'll go over all the requirements and steps in getting your CCW permit and have you out defending your freedom in no time!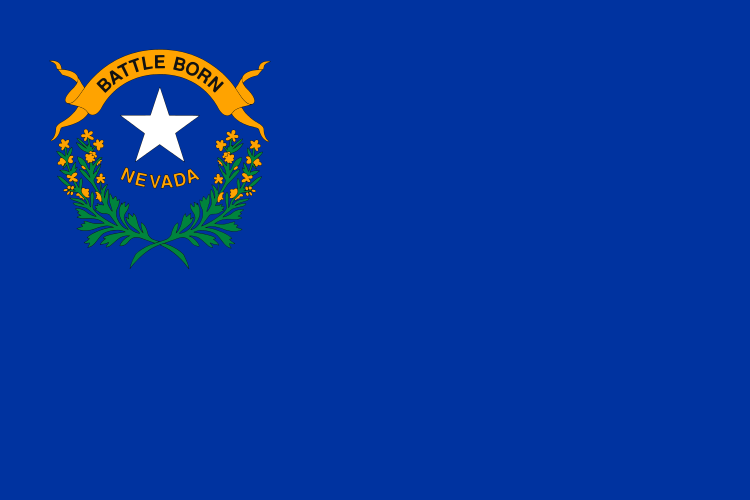 Carrying On
The fact Nevada is an open carry state is a good indication of how gun-friendly it is.  As one of the free states, Nevada adopts a shall-issue stance when it comes to issuing CCW permits.  This means that as long as you complete the application correctly and meet all the requirements, you will be issued a permit.
Qualifying for the Permit
First things first, non-residents of Nevada are welcome to apply for permits just like any resident can.  The only difference is that since you do not live in Nevada, your applications can be made at any sheriff's office.  For residents of Nevada, you will need to apply to the sheriff of your county.
To qualify for a CCW permit, you must:
Be 21 or older;
Not be prohibited from owning a firearm (duh); and
Demonstrate competence with a firearm by presenting a certificate or documentation showing successful completion of an approved firearms safety course.
As an additional requirement, your application has to list out the make, model, and caliber of each firearm you want to be able to carry concealed.  Revolvers do not need to be listed separately, but each semiautomatic gun does.
For proof of firearms training, you will need to find a course taught by an approved instructor.  Typically, any course you find that is Nevada-specific and has an NRA-certified instructor will meet the requirements of the application.  It is still a good idea to check with the instructor to make sure, of course.
Because you need to list out all of the individual semi-automatic guns, your training also has to include instructions on how to use those types of guns.  So if you have a double-action and some striker-fired guns listed in your application, you will need to make sure your training course includes use of each type of gun.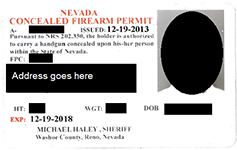 But That's Not All
Just like with the situations prohibiting a person from buying or owning firearms, there are certain situations that would result in automatic denial of a CCW permit application.
You are disqualified from a CCW permit if you:
Have outstanding warrants for your arrest;
Have been declared incompetent or insane by a court of law;
Have been voluntarily or involuntarily admitted to a mental health facility in the last 5 years;
Habitually use alcohol or controlled substances that impair your normal functions, within the last 5 years;
Are subject to requirements imposed by a court as a condition to withholding judgement of a felony conviction or suspension of sentence for felony conviction within the last 5 years;
Have been convicted of a crime involving the use or threatened use of force or violence in the last 3 years; or
Have been convicted of a crime involving domestic violence or stalking, or are subject to a restraining order or other protective order against domestic violence, and are on parole or probation.
As long as none of those situations apply to you, you will be on your way to getting that CCW permit!
The Waiting Game
Once you fill out and submit a completed application (you included the filing fee, right?), you will need to sit back and wait about 120 days, depending how backed up the sheriff's department is.
If everything was done correctly and you did not fall into any of those prohibited categories, you should have a shiny new CCW permit waiting in the mail.  All you need to do then is remember to keep the permit and an ID on you at all times, and renew the permit every 5 years.
If you made a mistake in filling out the form, or had some other reason to be denied, you will receive a letter in the mail telling you why you were denied, and how you can appeal that decision.  You can file a petition with the district court of your county to argue the decision, and hopefully be granted a permit after all.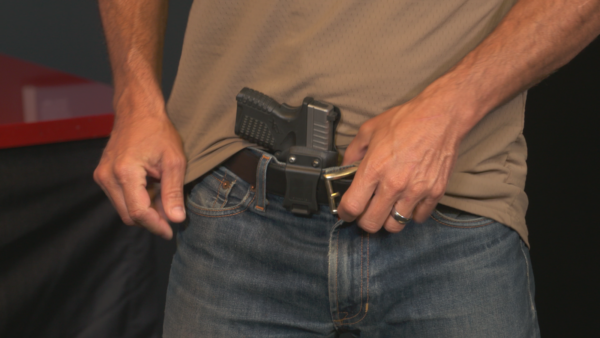 Where Do You Think You're Going?
Even with the CCW permit, there are still some places where you cannot carry concealed.
You cannot carry concealed on property or buildings of:
A public airport;
A public school or property of the Nevada System of Higher Education (unless you have written permission);
A public building with metal detectors, or signs stating firearms are prohibited.
It is also important to keep in mind that without written permission, you cannot have firearms even in your car while in the parking lot of a public school or property belonging to the Nevada System of Higher Education (college, etc.).
In most cases, if the place has metal detectors, you probably don't want to bring your gun inside anyway.  Courthouses, police stations, jails, and other places with their own security will have a hard enough time trying to track down potential shooters without having to figure out the good guys with guns from the bad guys with guns.
The best bet is to have a gun safe in the car, in case you need to leave your handgun behind for whatever reason, so it'll be waiting for you when you get back.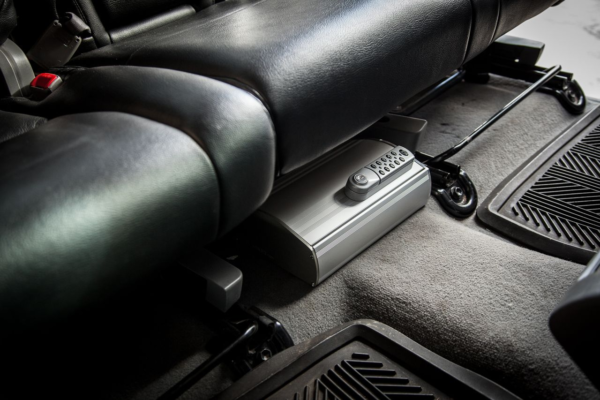 Reciprocity
One of the benefits of a CCW permit is being able to carry concealed not just in your home state, but also when you travel to other parts of the country.  However, not all states recognize a Nevada CCW permit.  If you happen to be visiting one of those states, you'll have to do without your concealed handgun during the trip.  Or just visit a different state instead.
Your Nevada CCW permit is not recognized in:
California
Connecticut
Colorado
Delaware
Georgia
Hawaii
Illinois
Maine
Maryland
Massachusetts
New Hampshire
New Jersey
New York
Oregon
Pennsylvania
Rhode Island
South Carolina
Washington
Washington, D.C.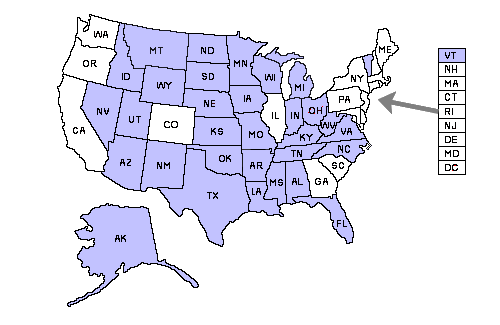 Just Visiting
If you're just visiting, there's a good chance the CCW permit from your home state is recognized in Nevada.  A good chance, but not 100%.
Your CCW permit is not recognized by Nevada if it is from:
Alabama
California
Colorado
Connecticut
Delaware
Georgia
Hawaii
Indiana
Iowa
Maine
Maryland
Missouri
New Hampshire
New Jersey
New York
Pennsylvania
Rhode Island
Washington
If you're from any of those states, tough luck.  But open carry is still legal, so you've got that going for you.
Carry On!
That's it!  All you need to know about the Nevada CCW permit!  Take a look at our recommendations for holsters if you're looking to put that new permit to good use, and don't forget about CCW insurance, too!
And if you're a little rusty on the general gun laws in Nevada, be sure to check out our Nevada gun laws page to refresh your memory.