Last Updated: July 1, 2017
Disclaimer:  While the information provided here is legal in nature, it is not to be construed as legal advice, and is for educational and entertainment purposes only.  
Gun laws vary from state to state, and the laws on concealed carry are no different.
As a relatively gun-friendly state, Maine doesn't have too many roadblocks keeping you from that CCW permit.  This primer will give you all the information on getting your CCW permit and learning how to use it!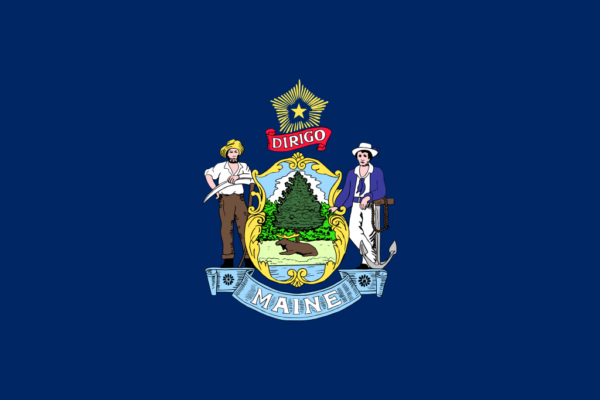 First Things First
Generally, Maine does not require a permit to open carry or concealed carry.  But, carrying concealed only applies if you are 21 or older and are not prohibited from owning firearms.  
If you are under 21, can still carry if you are at least 18 years old and  on active duty in the US Armed forces or National guard, or were honorably discharged.
So Why Apply?
If you'll only ever carry concealed while in Maine, then you don't need to apply for a concealed handgun permit (CHP).  You can head over to our general Maine gun laws section, check out all the other info we have on Maine gun ownership, and call it a day!
Otherwise, getting a CHP would allow you to have a permit to present to law enforcement officers when you are travelling in other states.  A few other states in the US recognize a Maine CHP, so if you are visiting another state but still want to be able to protect yourself, a CHP would allow to you keep that handgun strapped to your hip.
As an added bonus, even if you do not venture outside of Maine, a CHP would let you carry concealed in the car and not have to inform officers you are carrying when you are pulled over for a traffic stop or have any other interactions with law enforcement officers.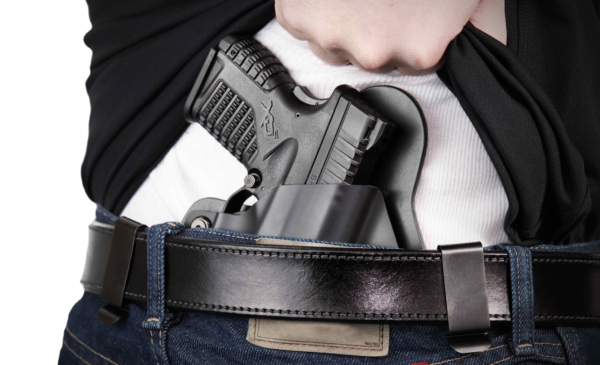 Before You Get Started
As a shall-issue state, Maine does not make any decisions on whether the applicant should or should not get a permit.  As long as you meet all the requirements of the application, you will be issued a permit.  So really, the only decision you have to make is whether you qualify for the resident or non-resident permit.
Locals Only
As a Maine resident, you will need to apply for your CHP with your local mayor's office or chief of police.  If you live in an unorganized territory of Maine, you will have to apply to the chief of the State Police.
To qualify for an application, you must:
Be 18 or older;

Not be prohibited from owning a firearm; and

Be of "good moral character" in the last 5 years.
What the heck is "good moral character"?  Good question!  
According to the state of Maine, you do not have "good moral character" if you:
Have had incidents of family abuse;

Had 3 or more convictions for crimes punishable by imprisonment of

less

than one year;

Engaged in reckless or negligent conduct;

Were convicted of drug violations.
In addition to having "good moral character", you also cannot:
Have been convicted as an adult or as a juvenile due to mental disease or defect for crimes relating to drugs, weapons, threatening bodily injury, and any crimes punishable by more than 1 year imprisonment;

Have any restraining orders you have against you;

Be a fugitive from justice;

Have any issues with drug abuse, addiction, or dependency;

Be dishonorably discharged from the US Armed Forces;

Be illegally in the country; or

Have mental disorders that cause a danger to yourself or others, or were adjudicated as mentally incapacitated.
It's a long list, but it makes sense the state would be hesitant to allow anyone who falls under those categories to be able to carry a concealed handgun.  
Not From Around Here
For non-resident permits you would apply to the Chief of the State Police, rather the mayor's office or chief of police where you live.  
There is also a slightly higher application fee and longer waiting period, but nothing really worth worrying about.
If you meet all the requirements above and provide the other information and documents they ask for on the application (finger prints, pictures, etc.), you should get your CHP in 30 to 60 days!  Then all you'll need to do is remember to carry your CHP with you everywhere you go, and renew it every 4 years!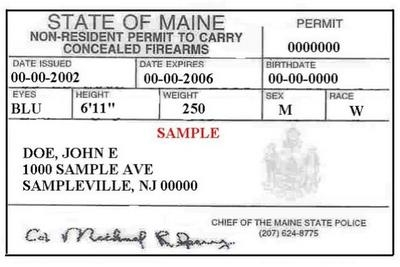 Where Do You Think You're Going?
Just because you have a CHP does not mean you can carry concealed everywhere you go.  There are still some places that are off limits, even with a CHP.
While your boss may have rules about having firearms in the workplace, you can just keep your firearm in the car as long as the car is locked and the firearm is out of sight.  Your best bet would be to leave your gun in a car safe.
Aside from the workplace, you'll also need to keep your gun in the car if you are visiting:
Courthouses

State parks

Acadia National Park

Schools (within 500 feet of any school or school grounds)

Federal buildings

The State Capitol area and buildings

Wildlife sanctuaries

Labor disputes and strikes

Allagash Wilderness Waterway

Any establishments that sell alcohol for consumption on the property (i.e. a bar).
Of course, if you are on private property, the property owner always has the right to prohibit firearms on the premises.  If your neighbor isn't a fan of guns, you'll just have to leave it at home when you go over to watch the game.  Or get new neighbors.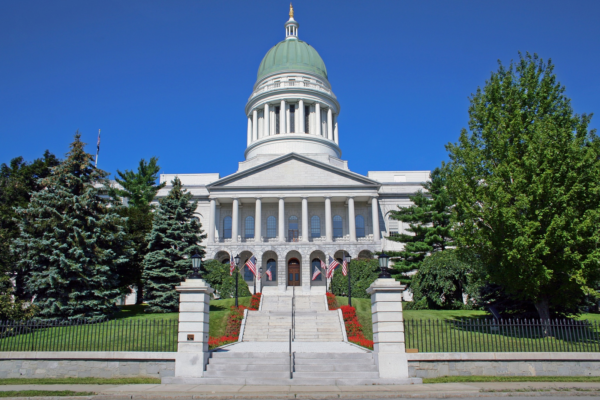 Reciprocity
The whole point of getting a CHP in the first place is so you can carry concealed even when you are out of state!
There are only a few states where your CHP is valid, so you'll need to be careful when visiting other states.  Our younger readers should be sure to take special note of the states where the CHP is only recognized if you are 21 or older.
A Maine CHP is valid in:
Alaska (if 21 or older)

Delaware

Florida

Georgia

Idaho

Kasas (if 21 or older)

Kentucky

Michigan

Missouri

Nebraska (if 21 or older)

New Hampshire

Oklahoma

Utah

Virginia (if 21 or older)
It's not a huge list, but it's a good number of states where you won't need to jump through any additional hoops to be able to carry concealed like you normally do when you're at running errands back in Maine.  
Carry On!
And just like that, you have everything you need to know to get a CHP and be a responsible concealed carry gun-owner!  Don't forget to get some CCW insurance and take a look at some of our recommended concealed carry holsters if you're still looking for one with a comfortable fit.
And if you haven't had a chance to browse our general Maine gun laws page, hop over and give it a look!