Last Updated: June 2, 2020
Disclaimer:  While the information provided here is legal in nature, it is not to be construed as legal advice, and is for educational and entertainment purposes only.
States across the country all have their own laws on carrying a handgun, and when it comes to carrying concealed, things are even more confusing.  
Fortunately, in a free state like Kansas, the rules on carrying concealed are relatively simple.  
This guide will go over how to get your CCW permit from Kansas, and what to watch out for once you've got it.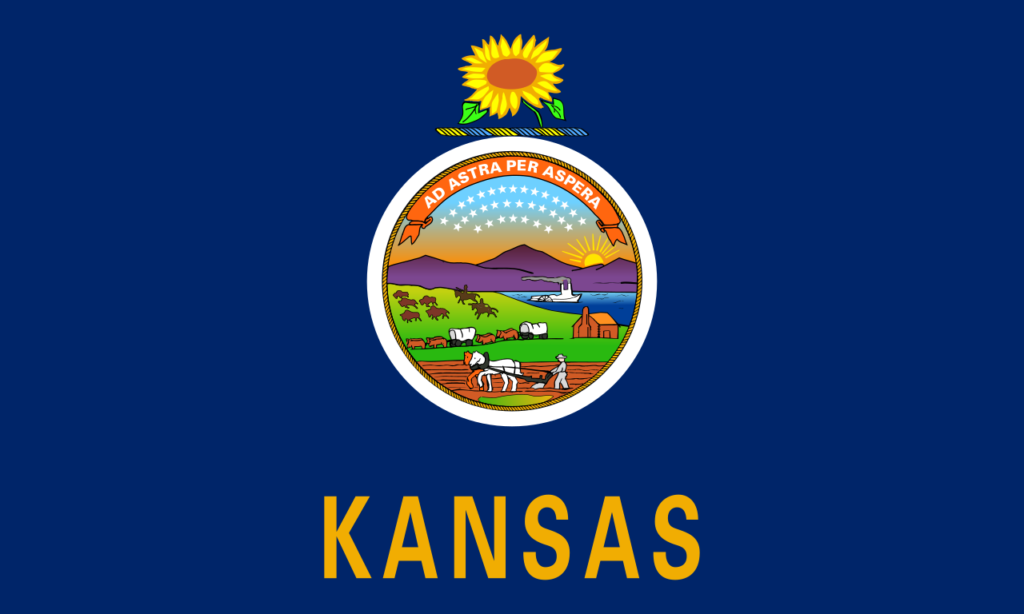 So what's the deal?
If you've hopped over from our Kansas gun laws section, you already know that no permit is required to open or conceal carry firearms in Kansas.  To conceal carry a handgun, you only need to be 21 or older and be legally allowed to own the firearm.
So why are we here then?  Great question!
Even though Kansas does not require a CCW permit in order to carry concealed, you may still want a permit to bring with you if you ever venture out of the state and want to keep that pocket rocket strapped to your hip.
As a shall-issue state, Kansas will issue you a CCW permit as long as you meet all of the requirements and fill out the application form correctly.
How do you qualify?
First things first.  To even apply for the permit, you need to either be a resident of Kansas or be either active military or a dependent that is stationed in Kansas since the application is filed with the sheriff of the county where you live.
To qualify for a CCW permit, you must:
Be 21 or older;

Be a US citizen;

Present evidence of completion of a weapons safety and training course.
The training course is an 8-hour course that must be taught by an NRA-certified instructor.  This is an important step because your application can be immediately denied if you cannot provide proof of this training.  
In addition to all those requirements, there are some conditions that would prevent you from getting a CCW permit.  
You are prohibited from getting a CCW permit if you:
Suffer from a physical disability which prevents safe handling of a weapon;

Have been convicted of a felony or adjudicated delinquent for an act that would be considered a felony;

Have, in the 5 years before applying, been:

Mentally ill;

Committed for abuse of a controlled substance;

Convicted of a felony or misdemeanor for a violation of the substance control act;

Convicted of driving under the influence or drugs or alcohol;

Convicted for a domestic violence misdemeanor;

Convicted for criminal use of a weapon;

Convicted of carrying a weapon while under the influence of drugs or alcohol.

Have been adjudicated a disabled person and require a guardian or conservator;

Have been dishonorably discharged from the military; or

Are subject to a restraining order.
If none of those conditions apply to you, then great! You're on your way to getting that CCW permit!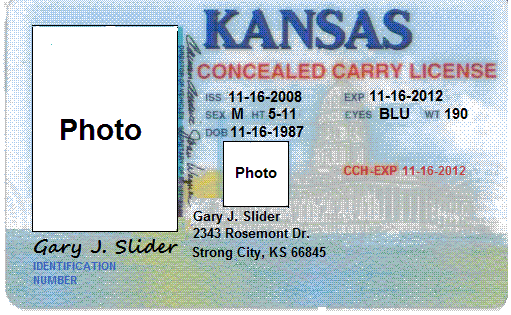 The Waiting Game
Once you've applied, you'll need to wait up to 180 days, and either get your new CCW permit in the mail or get a letter explaining why you were denied a permit.  If you were denied, the letter would also explain how you can appeal the decision to try again for the permit.
If you are granted the permit, congrats!  Don't forget to keep it on you at all times, especially when traveling outside the state.  And remember to renew it every 4 years!
Have Gun, Will Carry
Even with that fancy new CCW permit, you'll want to keep in mind the places where you are still not allowed to carry your handgun.
You cannot carry, even with a CCW permit, in:
Police, sheriff, or highway patrol stations, detention facilities, or jails;

Courthouses or courtrooms (though a judge can give permission to carry);

Polling places on the day an election is held;

Governing board meetings of any county, city, or other political or taxing subdivision of the state, or any committee or subcommittee;

State fairgrounds;

State office buildings;

Professional athletic events not related to firearms;

Bars (not including restaurants)

Elementary or secondary school buildings;

Community mental health centers or psychiatric hospitals;

City halls or public libraries;

Daycare homes or childcare centers;

State or municipal-owned medical care facilities and adult care homes;

Churches or temples; or

Anywhere firearms are prohibited (look for the signs!).
If you run into any of these situations, you can usually just leave the gun in the car. The safest bet would be to lock it in a car safe hidden out of sight so no one is tempted to "liberate" your lonely gun while it sits in your car. 
Keep in mind that even if you have your CCHL, college campus buildings and the public areas of those buildings are off-limits to your pocket rocket if there are signs stating no firearms are permitted. 
Your CCHL lets you carry on campus grounds, just not in any particular buildings with signs specifically prohibiting firearms.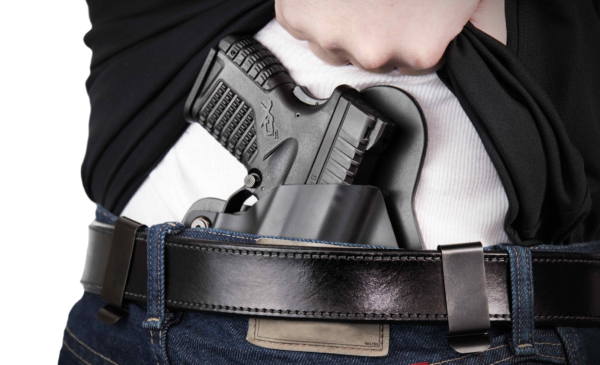 Reciprocity
This is the whole reason you even need a CCW permit in Kansas!  
Since so many states recognize a Kansas CCW permit, it is easier to list out the states that don't.  
Your Kansas CCW permit is not recognized in:
California

Connecticut

Delaware

Hawaii

Illinois

Maryland

Massachusetts

New Jersey

New York

Oregon

Rhode Island

Washington D.C. (not a state, but whatever)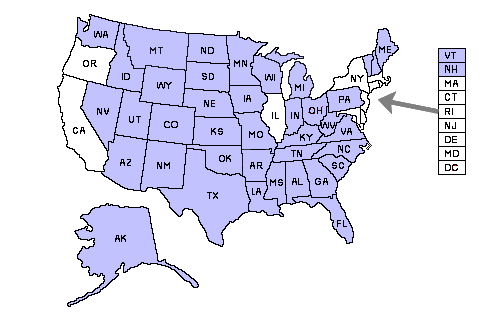 If you're just visiting…
Good news!  Kansas recognizes CCW permits from all states, so as long as you have a valid CCW permit when you're in Kansas, you can carry concealed.  Just be sure to follow Kansas law.
Carry on!
That's it!  All you need to know about getting a carry permit from Kansas!  Take a look at our recommendations for concealed holsters.
And if you haven't yet, go check out our general Kansas gun laws section and brush up on your knowledge!