Last Updated: June 2, 2020
Disclaimer:  While the information provided here is legal in nature, it is not to be construed as legal advice, and is for educational and entertainment purposes only.  
With so many different gun laws across the country, keeping track of the laws on carrying concealed just complicates things even more.
Even though you can open carry and carry concealed in Idaho without a license, there are still some situations where you may want to have a concealed weapons permit.
This guide will go over everything you need to know to get a license, and what you can do with it once you have it.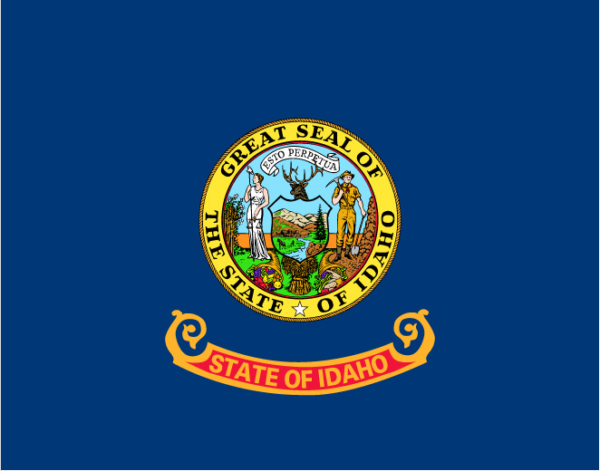 First Things First 
Generally, Idaho does not require a license to open carry or concealed carry. 
As long as you are 18 or older and legally allowed to own a firearm, you can carry concealed — regardless of whether you are within city limits or outside.  You don't even need to be an Idaho resident!
So why even apply? 
If you'll only ever carry concealed while in Idaho, then you don't need to apply for a CWL.  You can head over to our general Idaho gun laws section and check out all the other info we have on Idaho gun ownership and call it a day!
For everyone else, getting a CWL would allow you to have a permit to present to law enforcement officers when you are traveling in other states.  Many states in the US recognize an Idaho CWL, so even if you are just passing through during a road trip, you will still be able to keep that pocket rocket strapped to your hip and ready to go.
Before we get started… 
There are actually two types of CWLs in Idaho.  One is a regular CWL, and one is an "enhanced CWL" known as an E-CWL.  The E-CWL has more stringent requirements but is recognized in more states than the standard CWL.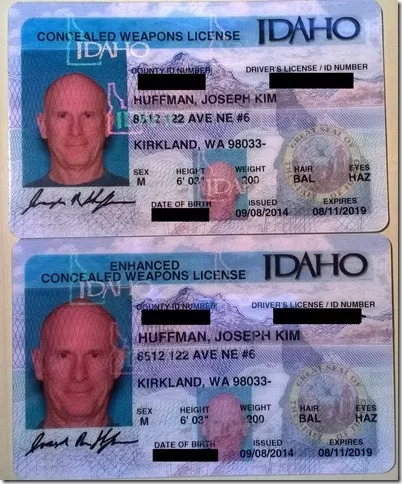 To qualify for an ordinary CWL, you must:
Be 21 or older;
Be a legal resident of the United States;
Are eligible to own a firearm under Idaho and federal law; and
Have never renounced US citizenship;
Besides those basic requirements, you would be disqualified from getting a CWL if you:
Have been formally charged with a crime punishable by imprisonment for more than a year;
Are a fugitive from justice;
Are a user or addicted to marijuana or any depressant, stimulant or narcotic drug, or any controlled substances;
Are currently suffering or have been adjudicated as having suffered from lacking mental capacity, be mentally ill, gravely disabled, or an incapacitated person under Idaho law;
Were dishonorably discharged from the armed forces;
Were convicted of a misdemeanor crime of domestic violence;
Are free on bond or personal recognizance pending trial, appeal or sentencing for a crime which disqualifies you from obtaining a concealed weapon license; or
Received probation after having been adjudicated guilty of, or received a withheld judgment for a misdemeanor offense that has an element of intentional use, attempted use or threatened use of physical force against the person or property of another and NOT successfully completed probation.
None of those disqualifiers should be a surprise to anyone, and hopefully, none of you fall into any of those categories!
To qualify for an E-CWL, you must meet all the requirements of an ordinary CWL, and also:
Have been a resident in the 6 months before filing the application, or hold a current CCW permit from your previous state;
Complete a recognized training course.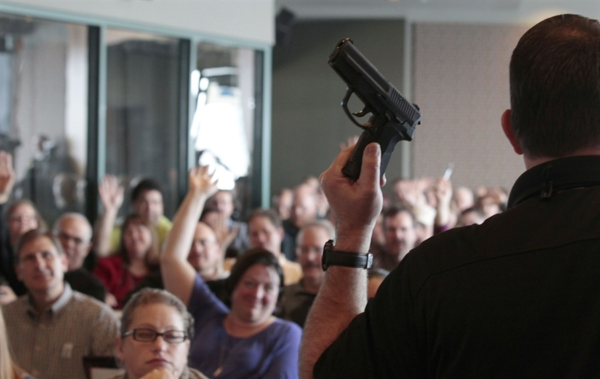 To meet the training course requirement, you can take:
A hunter education or hunter safety course approved by the Idaho Department of Fish and Game or a similar agency of another state;
An NRA firearms safety or training course;
An NRA hunter education course;
A firearms safety or training course certified by the NRA or Idaho State Police.
The process for applying for an E-CWL is the same whether or not you already have an ordinary CWL, so you might as well apply for the E-CWL the first time around!
Because Idaho is a shall-issue state, as long as you meet all the requirements when applying to your county sheriff's office, you will get your license!
It gets better! 
If you are 18 or older, you can apply for a CWL or E-CWL!  As long as you meet all of the other requirements, you can apply to your local sheriff and get a license just like everyone else!  But, the license expires on your 21st birthday.
Once you've submitted your application along with the fees, fingerprints, etc., met all the requirements, and filled out the forms correctly, you should have your CWL in the mail in less than 90 days!
After that, just remember to keep the CWL on you everywhere you go, and renew it every 5 years!
In Case of Emergency 
If you have any immediate reason to need a CWL, you can apply to your county sheriff to get a temporary emergency license that will be good for 90 days.  Unlike a regular license, it is up to the sheriff to decide whether to issue it or not.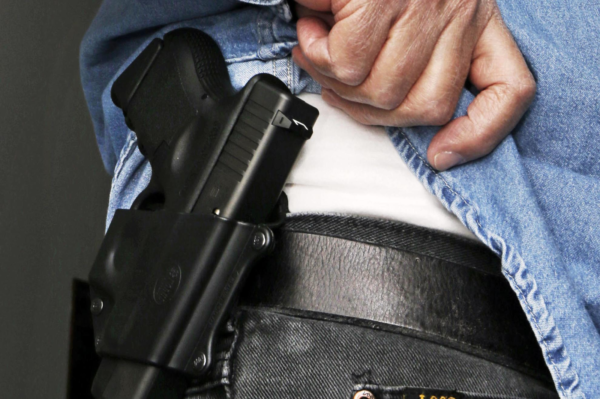 Where do you think you're going? 
Just because you have a CWL does not mean you can carry everywhere.  Places like courthouses, police stations, jails, detention facilities, and school grounds and buildings are still off-limits.
Remember to leave your gun safely locked away in your car in a gun safe or secure container if you have to go somewhere your gun is not allowed.  The last thing you want is to spend the night in jail while your shiny 1911 spends the next few months as police evidence.
Reciprocity
The best part of getting that E-CWL is to be able to carry concealed when you're traveling out of state.  There are some states that recognize only the Idaho E-CWL but not the ordinary CWL.  Since applying for an E-CWL does not require much more effort than an ordinary CWL, it's easier just to apply for the E-CWL and not have to worry about it.
Since so many states recognize Idaho's E-CWL, it is easier to list out where it is not recognized.
Idaho's E-CWL is not recognized by:
California
Connecticut
Hawaii
Illinois
Maryland
Massachusetts
New Hampshire
New Jersey
New York
Oregon
Pennsylvania
Rhode Island
Vermont
Washington D.C.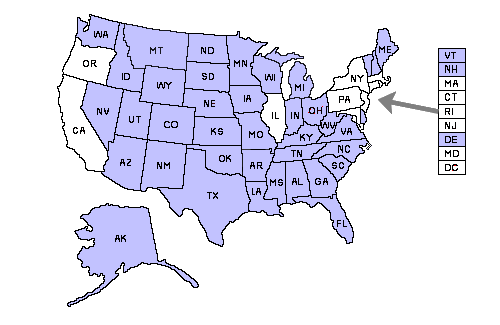 As long as you aren't visiting any of those states (or DC), then your E-CWL is good to go!
And for Those Just Visiting
If you've already got a CCW permit from another state, great news!  Idaho recognizes all CCW permits from other states!
Carry on!
That's it!  All you need to know about getting a carry weapons license from Idaho!  Take a look at our recommendations for concealed holsters if you're looking to put that new permit to good use.
And don't forget to check out our general Idaho gun laws section and brush up on your knowledge!