Last Updated: May 29, 2017
Disclaimer:  While the information provided here is legal in nature, it is not to be construed as legal advice, and is for educational and entertainment purposes only.  
With gun laws varying from state to state, it makes sense the rules on concealed carry would also be different.
Fortunately, there aren't too many things to keep in mind when carrying concealed in Connecticut, and this guide has everything you'll need to know on how to qualify and get a CCW permit in the state!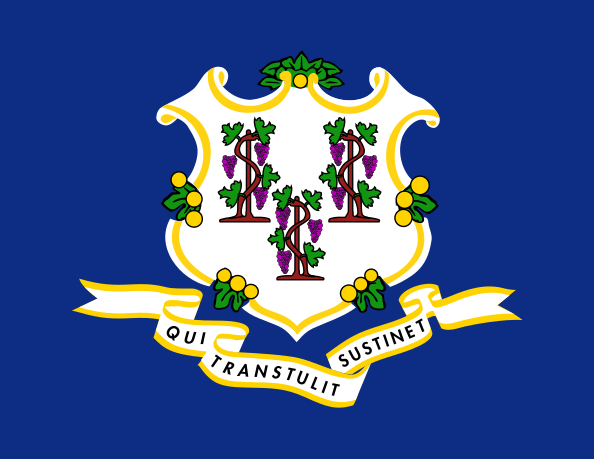 First, the hard part
In Connecticut, to even buy or own a handgun, you must have a permit.  Once you jump over that hurdle, there are still some requirements to meet.  If you need to get that permit, head over to our general Connecticut gun laws section and check out all the info on general gun ownership in the state and hop back over once you're familiar with the laws.  We'll wait right here.
Back?  Great.  
Connecticut is a may-issue state.  That means, compared to more gun-friendly states like Arizona or Alaska, the state of Connecticut may issue a permit, if you meet the requirements, but it is not guaranteed.  Fortunately, in practice, the state is relatively lenient when it comes to actually issuing these permits.  
So how do you apply for a CCW permit? 
The first thing to keep in mind is that a carry permit in Connecticut actually is a permit for both open and concealed carry.  The permit, called a Permit to Carry Pistols or Revolvers, will let you carry your handgun in whichever way you want.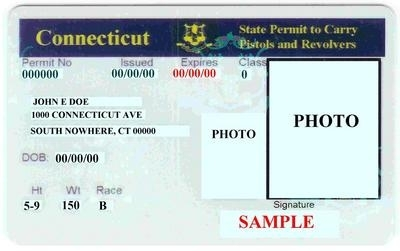 Locals only! 
Sort of.  
Connecticut actually has two types of permits:  a permit for residents, and a permit for non-residents.  
To get a resident permit, you'll need to get an application from your local Police Department or First Selectman and first get a local permit through them.  
For those out of state, you can request an application by mail by calling the Special Licensing and Firearms Unit of the Connecticut State Police and applying through them directly.
Here's the deal
In addition to the normal requirements to own or buy a gun, there are also some additional requirements to getting a permit.
To qualify for a Permit to Carry Pistols or Revolvers, you must:
Be 21 or older;

Be a legal resident of the US;

Live or work in the jurisdiction of your local Police Department where you're applying; (unless it's a non-resident permit)

Intend to use the handgun for only legal purposes;

Complete a handgun safety course;

Not have been convicted of a felony or violation of:

Criminal possession of narcotics;

Criminally negligent homicide;

Third degree assault;

First degree reckless endangerment;

Second degree unlawful restraint;

First degree rioting;

Second degree stalking;

Not have been convicted as a delinquent for a serious juvenile offense;

Not have been discharged after being found not guilty of a crime by reason of mental disease or defect in the last 20 years;

Not be subject to a restraining or protective order in a case involving the use, attempted use, or threatened use of physical force against someone;

Not be under a firearms seizure order for posing a risk to yourself or others.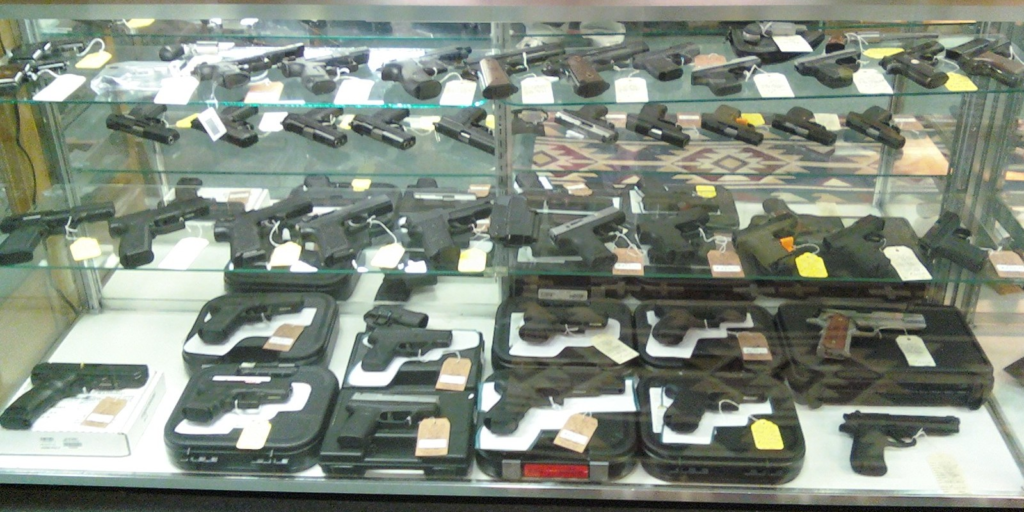 But be careful!
Since the application process for resident permits is made at your local Police Department, they may have some additional requirements of their own you'll have to meet.  These requirements vary from jurisdiction to jurisdiction, so make sure you ask what they'll need to grant you the local permit, to avoid any issues when you apply for the permit from the state afterwards.
If you manage to jump through all the hoops and meet all of those requirements, you can send off the application, along with some other documentation like photos and filing fees listed in the application form, and wait for your permit to arrive.  Once it comes in the mail, keep it with you at all times, and don't forget to renew every 5 years!
Here's the catch
Even with the Permit to Carrying Pistols or Revolvers, there are still some places where you can't bring your handgun.  Typically, any places like police stations, jails, courthouses, or any type of government building or property are places you don't want to bring your gun, concealed or not.
Any establishments that post a "No Firearms" sign are also off limits, and you will need to leave your gun in the car (or just go to another restaurant or store!).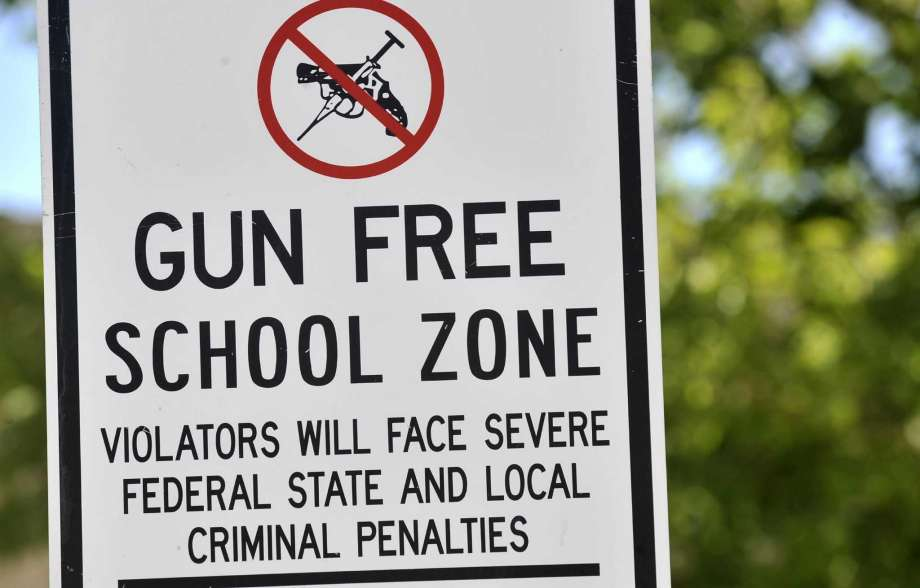 Reciprocity 
After all the work you put into finally getting a Permit to Carry Pistols and Revolvers, there's some additional good news!  That permit is recognized by about half the states around the country!
The states that do recognize a Connecticut permit are:
Alabama

Alaska

Arizona

Arkansas

Idaho

Indiana

Iowa

Kansas

Kentucky

Michigan

Mississippi

Missouri

Montana

Nebraska

North Carolina

Ohio

Oklahoma

South Dakota

Tennessee

Texas

Utah

Vermont

Virginia

Wisconsin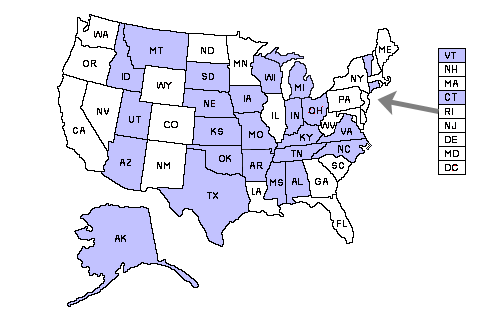 Just stopping by 
Connecticut does not recognize CCW permits from any other states. This means the only way for non-residents to carry concealed in Connecticut is to get a non-resident permit.  It may be worth applying if you'll be spending a lot of time in the state, or just leave it at home if it's a short trip.    
Carry on!
That's it!  All you need to know about getting a carry permit from Connecticut!  Take a look at our recommendations for concealed holsters if you're looking to put that new permit to good use, and don't forget about CCW insurance, too!
And don't forget to check out our general Connecticut gun laws page and brush up on your knowledge!