Last Updated: October 8, 2017
Disclaimer:  While the information provided here is legal in nature, it is not to be construed as legal advice, and is for educational and entertainment purposes only.  
With so many different gun laws across the country, keeping track of the laws on carrying concealed can get complicated.
With all the hoops you'll have to jump through to even get a firearm in the state of California, the steps for getting a CCW license are pretty reasonable by comparison.
This guide will go over everything you need to know on how to get a concealed carry license, and what you can do with it once you get one.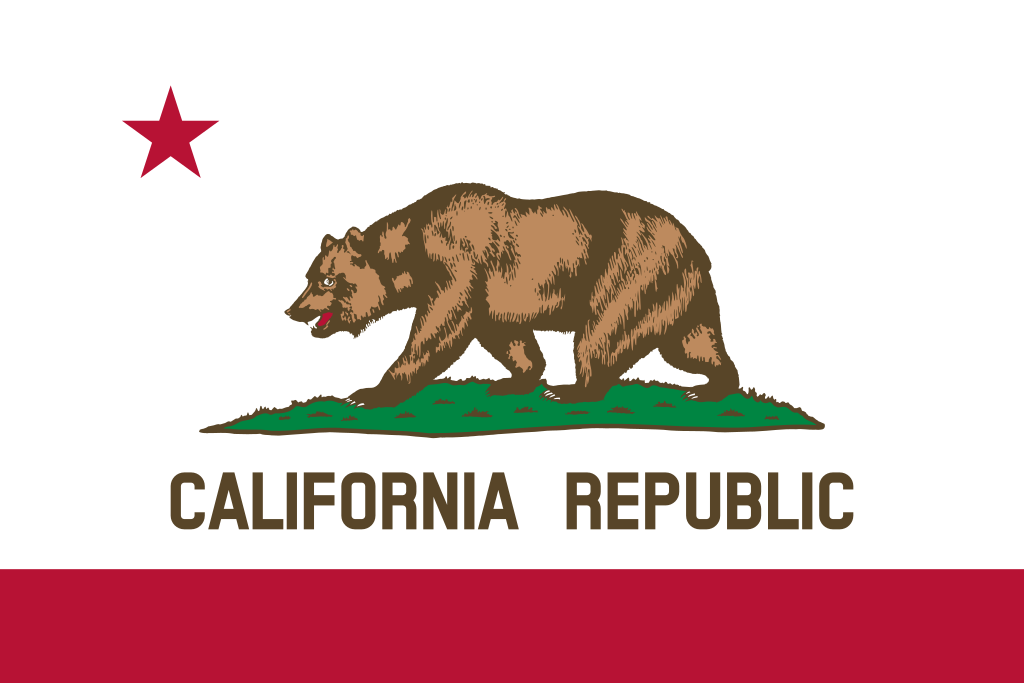 First things first
For anyone who's ever had to go through the process of buying a firearm in California, or if you've just come from our CA gun laws section, you'll know what a hassle it is to even be able to purchase a firearm in the Golden State.  By comparison, the process for getting a concealed carry weapons (CCW) license is actually pretty straightforward.
Just because it's straightforward doesn't mean you'll necessarily be able to get one, however.  California is a may-issue state.  That means, even if you follow every step and complete the application correctly, the government does not have to issue the license, but may issue the license, if it determines that you really need one.
For those of you living in populated areas like Los Angeles, San Francisco, or even San Diego, that basically means your chances of getting a CCW license are slim to none.  Unless you fall into a specific category, normal civilians are unlikely to get a license just for self-defense.
Well, what's required then?
Want to try your luck and see if you qualify?  Can't hurt!
The basic qualifications for a CCW license aren't too bad, from an objective standpoint.  You'll need to apply for a license from your local sheriff's department.  
To qualify for a CCW license, you must:
Be a resident of the county where you are applying;

Be 21 or older;

Provide a "good cause" for why you should be issued a license;

Provide proof of ownership or registration of the firearm you want to be licensed to carry; and

Take an approved CCW training course.
Not too many surprises there, since you'll need to be 21 or older to buy a handgun in the first place, and also list out the guns you want to be licensed to carry.  This does mean though that you'll want to make sure it's a gun you are comfortable using, if your life depended on it (because it might!).
Train like you fight
The training requirement seems like common sense, since you'll want to make sure you know how to handle your firearm, and react appropriately to situations where you may need to use your concealed weapon.
Typically, any California-specific CCW course taught by an NRA-certified instructor should meet the requirements, but you should always double check anyway to make sure you're getting your money's worth.
A CCW training course needs to include between 4 and 16 hours of training, and students are required to understand and demonstrate knowledge of:
Handgun safety, handling (including cleaning, disassembly, and assembly), and storage;

Techniques and equipment used to safely carry weapons, retain control of weapons, and avoid detection of the carried weapons;

California Penal Code sections related to firearms and the permissible use of firearms;

Locations where firearm possession is prohibited, even with a CCW license; and

Civil and penal liability laws regarding firearms in California.
The course will also need to have a live fire portion, where you have to get a passing score of 70% using the weapon you are listing on the CCW application.  The test will require shooting 24 rounds at a standard B-27 target at 3, 5, and 7 yards.  At those distances, hopefully no one is hitting less than 100%!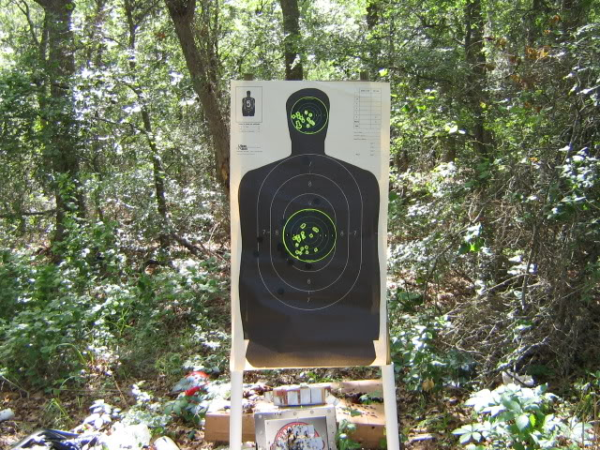 Why do you even need a gun?
The "good cause" requirement is where things get tricky, and usually where applicants are denied their CCW license. 
Whatever the reason, many sheriffs, because they may issue a license, and do not have to issue one if they don't think there is a good enough reason, will require a reason beyond "self-defense" or the Second Amendment.  That doesn't mean you can't try to get a license anyway, however, and some of you may actually fall into these "good cause" categories and get a CCW license.
Typical examples of "good cause" include:
Specific

evidence that there has been or is likely to be an attempt by someone to cause the applicant great bodily harm (i

.e.

documented

instances of threats to personal safety of the applicant or of his family or employees)

The nature of the business or occupation of the applicant puts him at high personal risk of criminal attack,

far greater

than the general population;

A part of the business or occupation of the applicant requires frequent transportation of large sums of money or other valuables,

and

alternative protective measures or security cannot be used;

When a business or occupation is of a high-risk nature and requires the applicant's presence in a dangerous environment;

The occupation or business of the applicant requires a concealed weapon because no other protection, security, or risk avoidance can reduce the risk of harm to the applicant; or

Personal protection is needed to reduce a

provable

threat to the applicant.
While these are not the only ways to show "good cause", they are the most commonly accepted reasons that a sheriff will actually issue a CCW license.  Basically, unless you can show that your safety is threatened, either because of actual threats by someone, work as a jewelry store employee in a dangerous part of town, or are an armored truck driver, it will be hard to convince the sheriff to issue the license.
Wait Up
Once you fill out the application, provide your best "good cause" reason on why you should have a CCW license, you'll need to wait for a decision.  You are supposed to hear back in about 90 days, but in California, where everyone who can get a license is trying to apply for one, it'll usually take you closer to a year to hear back.
In the meantime, you may be called in for an additional background interview, and sometimes even a psychological evaluation if the sheriff's office decides that one is necessary, for whatever reason.  
Once you finally get a decision, it'll come in the mail, and hopefully be a CCW license.  If it's a denial letter, you can take a look at the letter, and see why you were denied.  If it's anything other than an unconvincing "good cause", you can just fix the problem and send it back to the sheriff's office.  If they decide your "good cause" is not convincing, you can try to fight them on it, but don't hold your breath.
If you somehow manage to get a CCW license, congrats!  Don't forget to renew your license every 2 years, and be ready to go through the whole song and dance again at that time.  You'll still need to have a "good cause" next time around, so if your situation has changed and you no longer work for that armored truck company, you might not get your license renewed.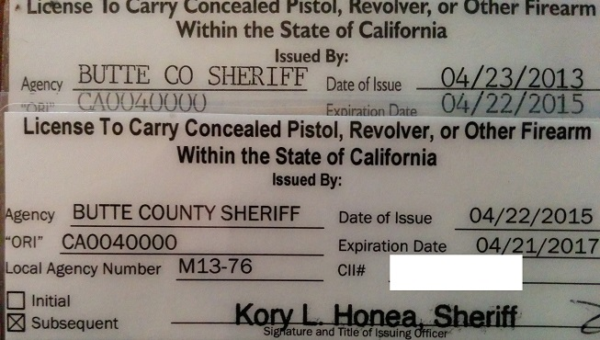 Where do you think you're going?
Even with a CCW License, there are still some places that are off limits to you and your gun.
Firearms, even with a concealed weapons license, are not allowed in:
Federal courthouses;

Federal buildings, whether leased or owned by the federal government;

Prisons, jails, detention centers, etc.; or

Schools and daycare centers.
Basically, anywhere there are metal detectors or kids, you might want to leave your gun in the car safe.
Reciprocity
Besides the badge of honor you get for actually having a CCW license from California, you can also use it in a few other states around the country and carry concealed during your travels.
California CCW licenses are recognized in:
Alaska

Alabama

Arkansas

Arizona

Iowa

Indiana

Kansas

Kentucky

Michigan

Missouri

Mississippi

Montana

North Carolina

Nebraska

Ohio

Oklahoma

South Dakoa

Tennessee

Texas

Utah

Virginia

Vermont

Wisconsin
Of course, you'll need to follow the laws on carrying concealed in those states, which may surprise you, since they are probably going to be more lenient than the ones in California.  Check out our CCW law section on the state you are travelling to to know what to expect.  Just don't get too used to the freedoms or you'll never want to go back to California!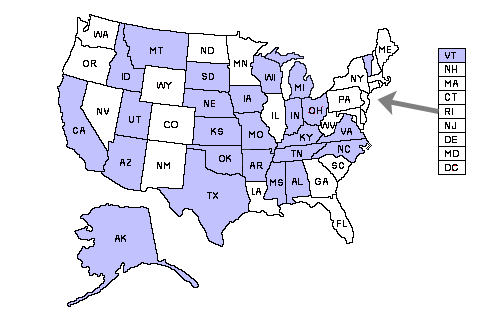 Just passing through?
If you have a CCW permit from another state and are travelling to California, you will need to leave your firearms at home.  California does not recognize any out-of-state CCW licenses.
Carry on!
That's it!  All you need to know about getting a CCW license from the Golden State!  Take a look at our recommendations for concealed holsters if you're looking to put that new permit to good use, and don't forget about CCW insurance too!
Be sure to check out our general California gun laws page if you haven't already, and brush up on your knowledge!