In the world of firearms, there are a lot of classics.
But muzzle loading black powder rifles are an old-school kind of classic that doesn't get the appreciation they deserve, especially with the modern twists they have these days!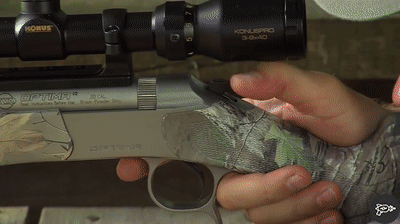 Buying a muzzleloader is just like buying other rifles or handguns, but with a few oddities. Certainly, for most of us, we have a budget for firearms acquisitions.
And as with most large purchases, understanding your budget comes first – but since this is your first muzzleloader, you want to look at more than just the cost of the rifle itself.
So how much do you want to spend on this new gun?
Realize that part of your budgeting process needs to be allocated to the additional accessories needed for black powder shooting.
Things like a range rod, short starter, patch puller, cleaning jags, powder measure, capper, bullets and/or sabots, caps, patches, and powder.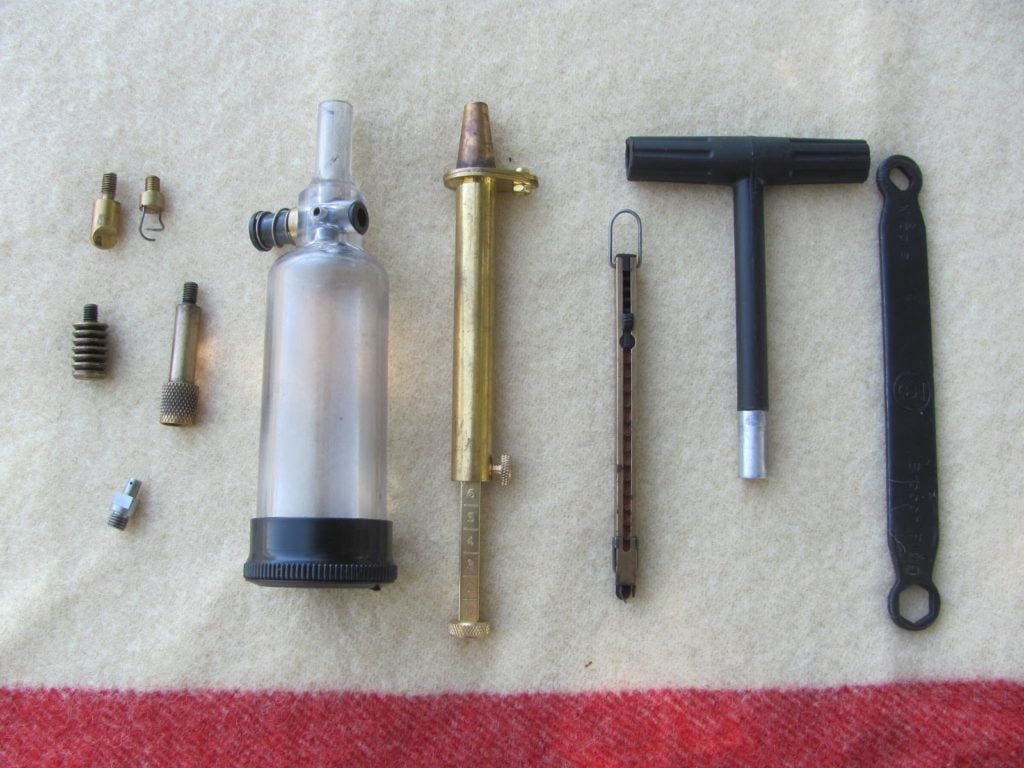 Then consider the use of your muzzleloader.
Is this rifle going to be a plinking and range use only gun or do you intend to hunt with it? If you are going to hunt, what are the restrictions and requirements in your state for caliber, ignition, bullets, and powder?
Finally, design. Do you want a muzzleloader that sticks to the more traditional styling and design, or do you want a modern inline capable of extended ranges and "magnum" powder charges?
We'll examine these questions and some options in the following paragraphs to help you make an informed decision as you jump into the world of black powder shooting.
Action Type
Since the focus of this article is to help new black powder shooters choose their first muzzleloader I'm going to go out on a limb and recommend the new shooter NOT buy a flintlock rifle to start with.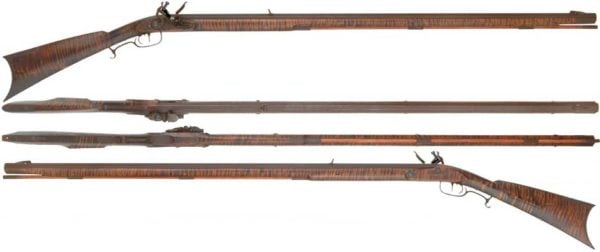 Not that flintlocks are a bad thing, but for the new shooter, they add an additional level of complexity in getting the flint adjusted properly, the priming pan filled with fine priming powder, the frizzen locked down and a much slower lock time than even the percussion cap fired sidelock rifle.
Confused yet?
If you want to go traditional, stick with percussion rifles to start with. My personal preference is a Hawken-style rifle.
419
at Cabelas
Prices accurate at time of writing
Prices accurate at time of writing
But that's just me, there are lots of styles and designs to choose from in this space including Kentucky-style rifles or Pennsylvania-style rifles.
Choose the design that appeals to you and your sense of what a traditional black powder rifle is.
Finally, there are several rifle builders out there that offer a do-it-yourself kit for building a traditional style rifle at home. If you are handy with basic hand-tools and have the patience to fit and finish your rifle well, you can shoot a " custom" rifle that carries your personal touch.
300
at Cabelas
Prices accurate at time of writing
Prices accurate at time of writing
Inline Muzzleloaders
Today, new black powder shooters will likely opt for an inline model. The inlines offer some advantages over traditional rifles and are available in many different configurations and styles.
If you plan to hunt with your muzzleloader I would recommend searching for a rifle that meets the additional restrictions for Washington, Oregon, and Idaho.
That way, if you ever decide to travel to hunt in one of those states your rifle meets the requirements without having to purchase an additional gun for just that one hunting trip.
I'm not saying don't buy more guns just because. But it could save you some time and money in the long run.
NW Traditions Pursuit G4
This rifle is a great option for those wanting to hunt. It meets the NW restrictions and has some pretty cool features that make it a solid choice.
319
at Cabelas
Prices accurate at time of writing
Prices accurate at time of writing
First up is the Accelerator Breech Plug. It will only accommodate musket caps which is a traditional cap and gives you a hotter flame to ignite both pellets and large volume loose-powder loads.
The breech plug only takes three turns and can be removed by hand – that makes for easy in-the-field cleaning and maintenance.
The rifle comes with a Quick T Ramrod handle that makes loading and cleaning much easier and faster. While not a stainless rifle, the 26″ barrel is nitride treated Chromoly steel.
Topped off with a Williams fiber optic sights, you are capable of taking game cleanly at common muzzleloader ranges.
And should you want it, the barrel is drilled and tapped for scope use if you hunt in a state that allows optics or you really want to see what kind of accuracy your loads are capable of.
Thompson Center Pro Hunter FX
Thompson is known for quality and accuracy. The Pro Hunter is based on the Encore platform, but the barrel is not interchangeable.
650
at Cabelas
Prices accurate at time of writing
Prices accurate at time of writing
That is so it is classified only as a muzzleloader and cannot be converted to a center-fire rifle. If you want the flexibility to change barrels and configurations you will need to buy an Encore.
The advantage to the Encore platform is that you can easily change  barrels for different hunting and shooting scenarios using the same frame for many barrels. That means the same grip and trigger pull across any platform you put together.
But, it also means the Encore is subject to the same laws and regulations as any other centerfire firearm – even when in its black powder configuration.
The Pro Hunter FX has a hand removable Speed Breech plug that allows for easy disassembly without tools. And it has threads that are widely spaced to help prevent the breech plug from seizing up so easily.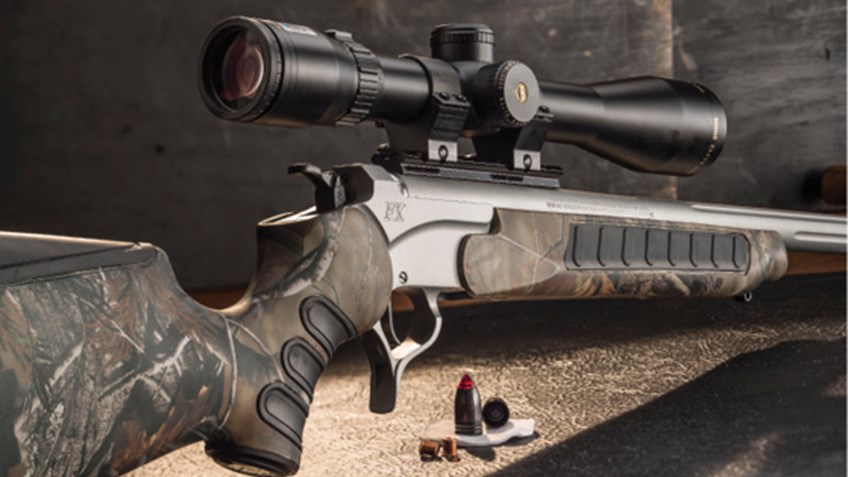 Like all Thompson muzzleloaders, the Pro Hunter FX comes with the QLA (Quick Load Accurizer) which makes starting a projectile without a short starter very easy. It also eliminates the possibility of damaging the crown of the muzzle during loading and cleaning.
The Pro Hunter sports a 26" fluted barrel with Williams fiber optic sights and is drilled and tapped for scope mounting if you choose. A synthetic stock and Flex Tech Energy Burners that absorb recoil and make shooting the 7-pound rifle a little more comfortable with heavy loads.
Finally, the Weather Shield finish on the metal components helps prevent corrosion and resists rust in wet environments, a very useful feature if you plan on taking this muzzleloader hunting.
Knight Bighorn Muzzleloader – Western
Knight rifles are known for quality and accuracy. The Bighorn has been around a long time and has a proven track record.

The Bighorn – Western model comes configured to ignite powder charges with a Washington-Oregon-Idaho legal musket cap nipple.
The rifle can also be had in the 209 configuration which utilizes 209 primers for ignition where legal. The Bighorn has a 26" barrel with Williams fiber optic sights and is guaranteed to print 4" groups at 200 yards with recommended loads.
The Bighorn also features a fully adjustable trigger that can be tuned from 3 to 5 pounds. Weighing in at 7.8 pounds, the Bighorn is little heavier than some rifles, but balances well and soaks up recoil with heavy loads.
The Green Mountain barrel is stainless steel and every component of the Knight rifle is made in the USA. 
CVA Wolf Nitride
This rifle may be the best entry-level muzzleloader in the line-up. Starting in 2017, CVA has introduced the Nitride coating to their popular Wolf series of rifles.
299
at Cabelas
Prices accurate at time of writing
Prices accurate at time of writing
As mentioned previously, Nitride coating of metal components makes the rifle nearly impervious to rust and corrosion and is being adopted by many manufacturers.
The Wolf is a lightweight rifle, coming in at 6.25 pounds, so it would be a joy to carry for mountain hunting and smaller shooters. The barrel is 24" and has a "bullet guiding muzzle" for ease of loading.
It features DuraSight fiber optic sights and is drilled and tapped for scope mounting.
Like many of the newer inline models, the Wolf features a QRBP (Quick Release Breech Plug) for easy removal by hand. The stock is Realtree Green Hardwoods camo and features the CrushZone recoil pad. 
Best of all, the low price of the CVA Wolf Nitride plus all of the features make it a stellar choice for a first time muzzleloader looking to start their adventure.
Final Thoughts
So there you have it. A starting point for your research into the world of muzzleloading rifles. The rifles reviewed here literally just scratch the surface of the various models and styles available to the muzzleloading enthusiast.
Any of the rifles discussed will provide you with a lifetime of service and performance if properly cared for – speaking of, you know how to Clean a Muzzleloading Rifle, right?
All of these rifles can be used for hunting or casual plinking at the range. Any can be mounted up with optics if you want to see just how accurate modern muzzleloaders can be.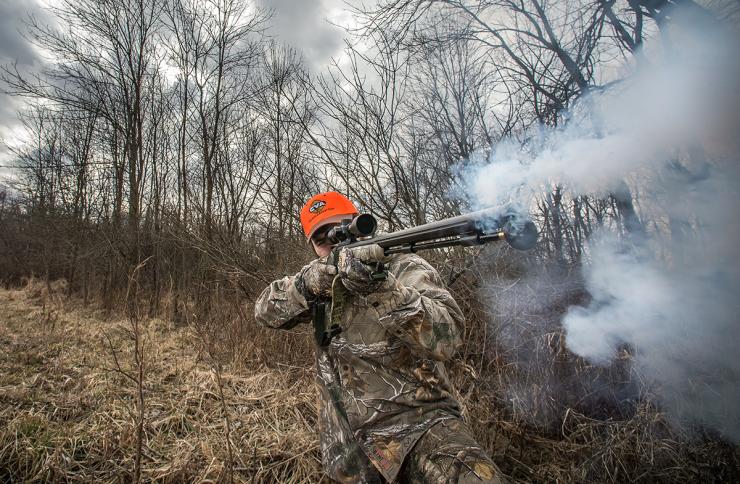 Just as a reminder, don't forget to check your local laws since black powder rifles often have some differences from modern firearms, in fact, most states (and the federal government) don't even consider black powder firearms to be firearms at all!
If you plan on hunting with your new muzzleloader, don't forget that they normally fall under different hunting seasons and often have different requirements also – we look at some of that in our Primitive Hunting Seasons article.
Muzzleloading and black powder shooting is a fun way to add to your shooting and hunting experience. And it is different from normal modern shooting. Take your time to learn correctly and follow the recommendations for your rifle and you will have a lifetime of big booms and white smoke!
Did you get a new muzzleloader? Hunted with one before? Plan to soon? Let us know in the comments!