Updated 9.21.23: Complete overhaul with new products based on recent testing.
When our guns, knives, and other gadgets run smooth, they are reliable
We selected a mixture of oil, grease, and CLP options to test on various guns and knives to see what each brought to the party.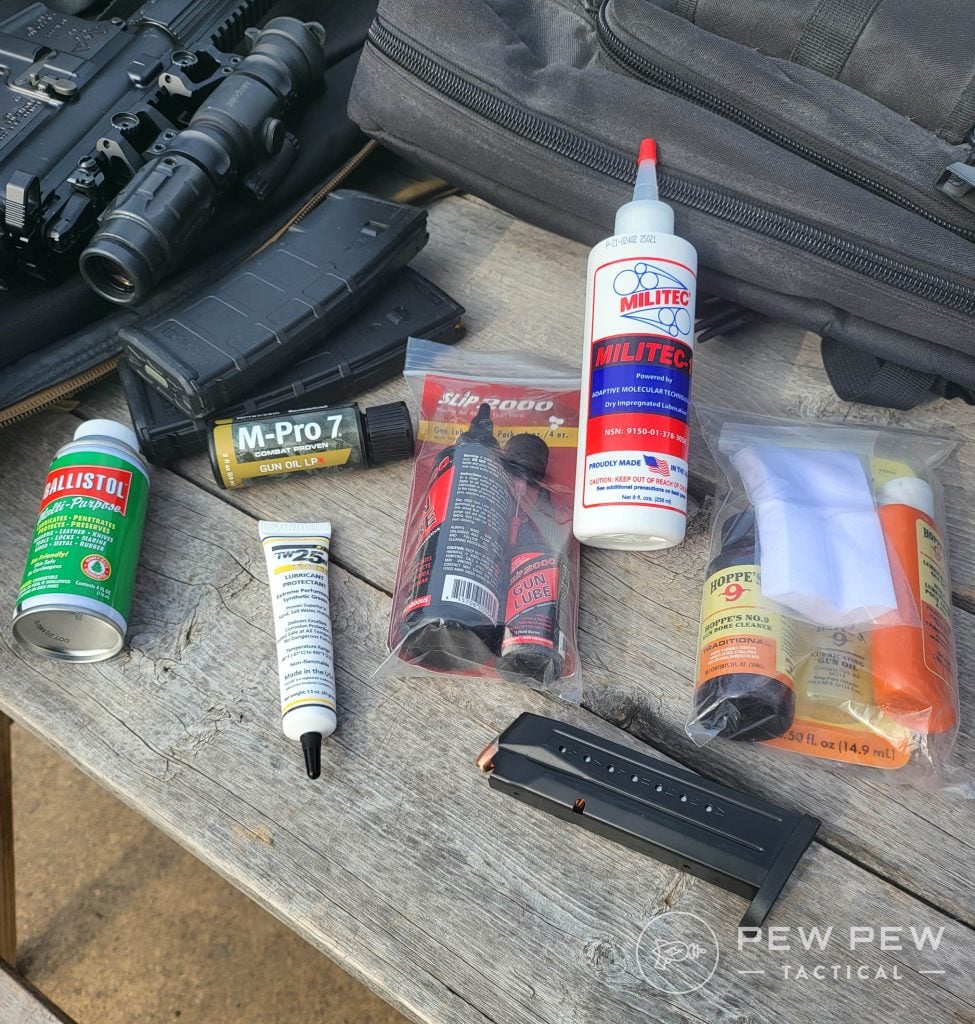 Some of these products were tried and true for me; some were new, but I enjoyed using them all to lather up my goods.
Some might think that lube is lube and that they're all the same, but this article will help point out the pros and cons of each and help you narrow down the best fit.
Summary of Our Top Picks
Table of Contents
Loading...
Why You Should Trust Us
We here at Pew Pew Tactical have cleaned a lot of guns…like a lot. We've spent countless hours scrubbing, greasing, and oiling our firearms, so we know a thing or two about which products work and which don't.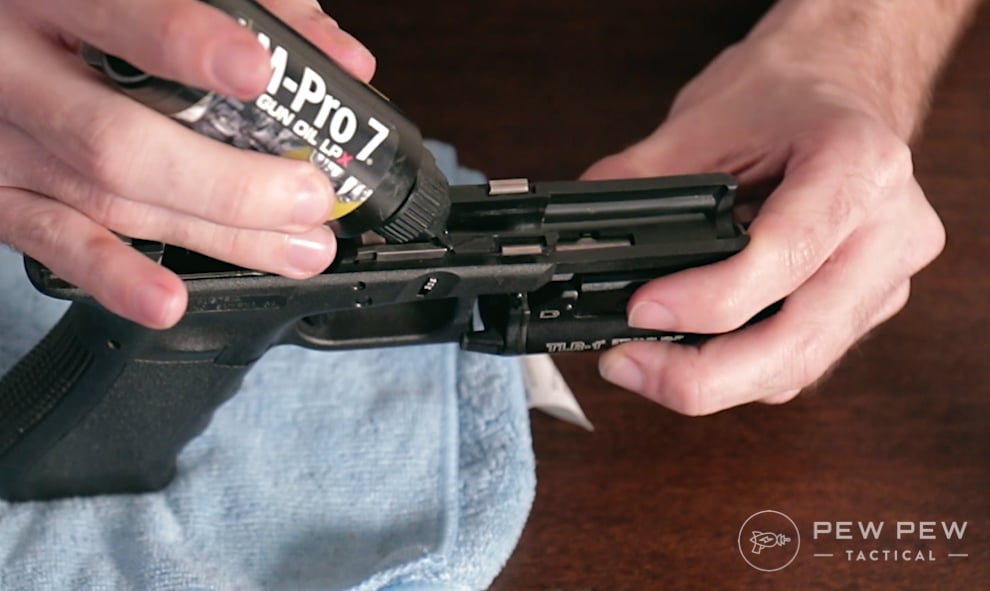 Alongside our writers who have experience in competition, law enforcement, and recreational shooting, we've come up with a list of what we think is the best gun oils, grease, and CLP based on our hands-on experiences using these over several months (and in some cases, years).
Best Gun Oils
1. M-Pro 7
This oil was new to me but came out as the overall favorite.
When using M-Pro 7, there was a light odor in the air, but not in a bad way; some might say it was nostalgic. The smell reminded me of touring the inside of a battleship.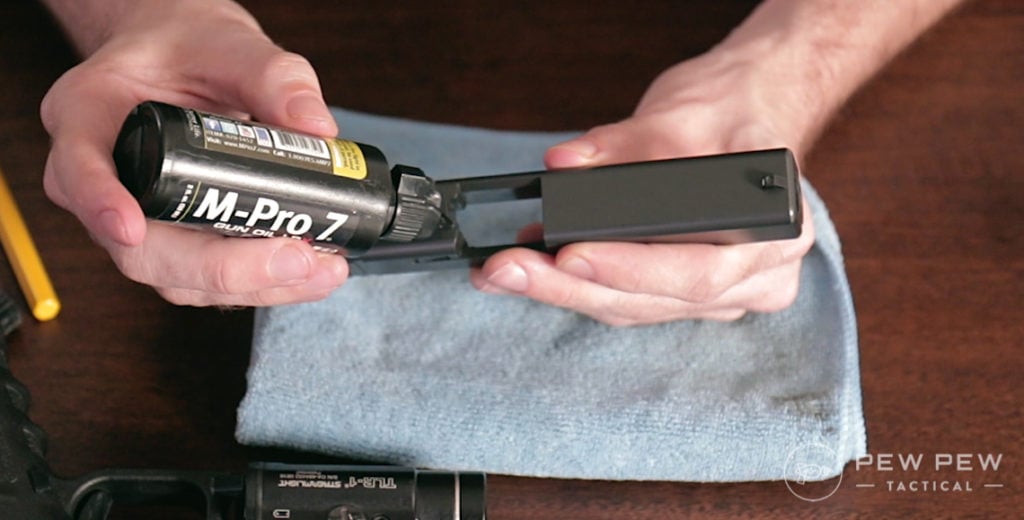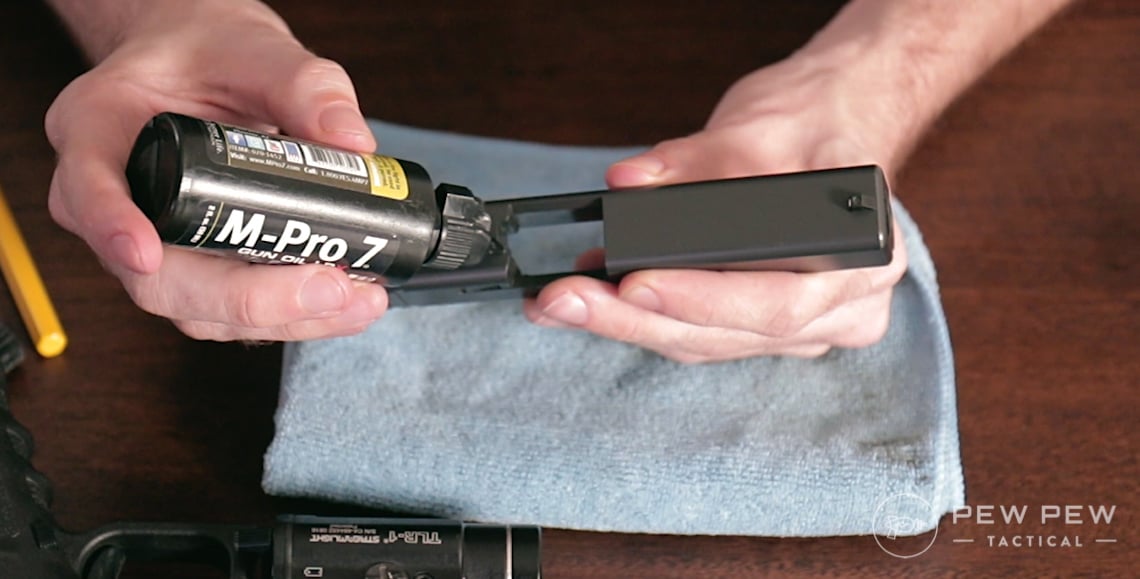 The consistency and color were similar to coconut milk, and I found it easy to apply across various knives and guns.
M-Pro 7 kept all my guns operating well without worrying about excessive cleaning or reapplication. It whatever you wipe down with a nice light and clean shine.
19
at Amazon
Prices accurate at time of writing
Prices accurate at time of writing
2. Lucas Extreme
This oil is my favorite for competition purposes and great for speed and precision shooters.
Lucas Oil is well known in the automotive industry, but did you know they also dabble in the firearms realm? This oil is very thin and has a long, skinny applicator for precise use.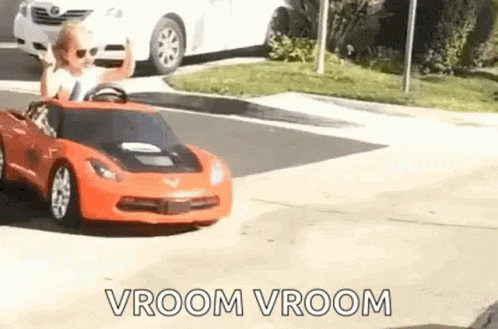 It smells like I'm back in time leaning over the hood of a '69 Chevy installing a double barrel carburetor, making it likely the go-to for the wrench monkeys here.
I like to use this oil, but I have also found that it needs to be applied more frequently.
Best for Competition
18
at Amazon
Prices accurate at time of writing
Prices accurate at time of writing
3. Hoppes 9
This oil is a classic staple from your grandpa's gun cleaning kit that has stood the test of time.
Hoppes 9 is the definition of "If it ain't broke, don't fix it," saying in the gun oil industry. Hoppes has been around since 1903 and has repeatedly proven its merit on this list.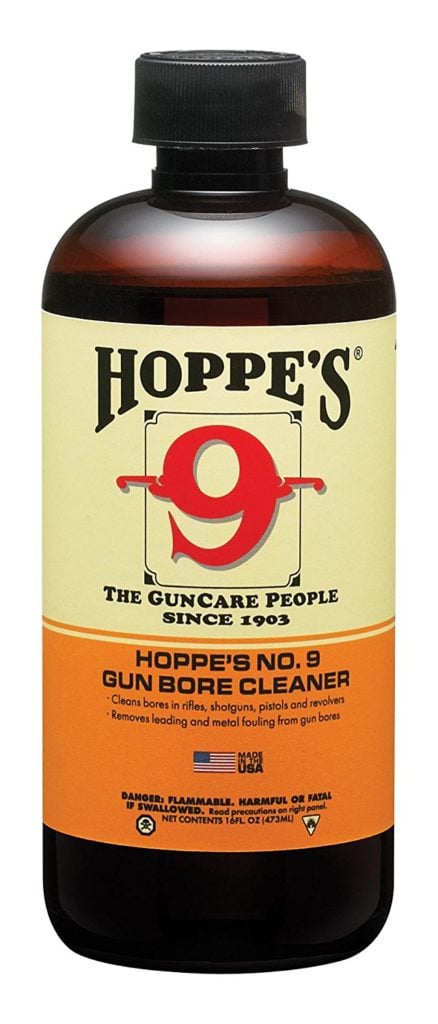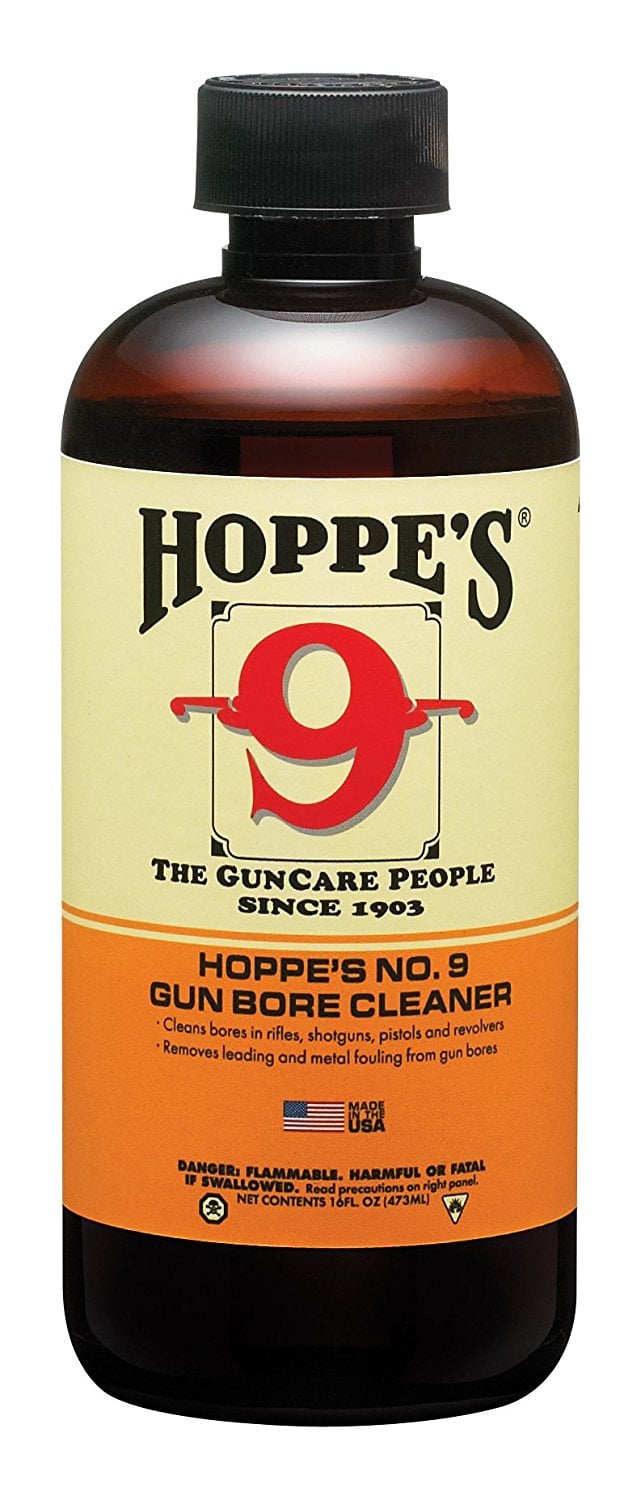 The kit I received for this came with cleaning oil and lubricating oil separately, along with some cleaning cloths to apply and wipe down the oil.
It came with a fine tip applicator for the lubricating oil for those hard-to-reach spaces. This is it if you're looking for a place to start with lubricants.
Best General Purpose
16
at Amazon
Prices accurate at time of writing
Prices accurate at time of writing
3. Militec-1
This oil leans more towards the grease side of oil because it is thicker and multi-use.
Militec advises that their product can be used for automotive bearings and gears, off-road equipment, and other industrial applications such as conveyor belts and drilling equipment.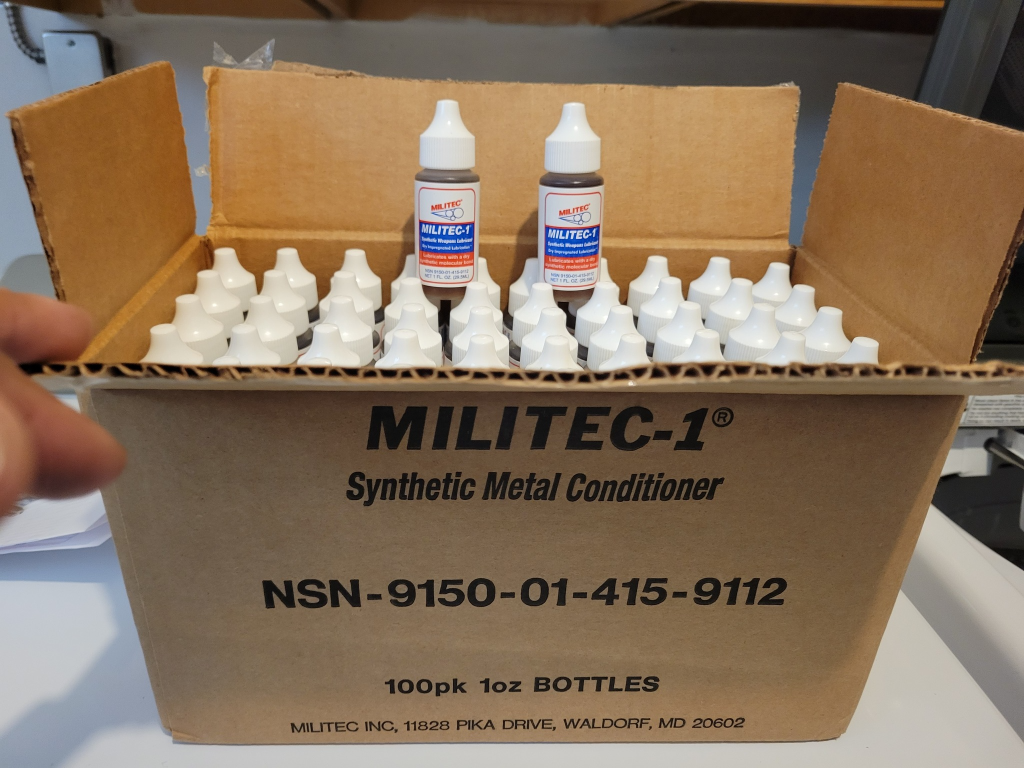 This is a multi-use one, so it's a do-it-all all type oil.
In an end-of-times type scenario (you know, the one you've been thinking may come soon), this oil would be great to keep anything and everything running smooth and looking sexy, especially if it's likely to get wet.
18
at Amazon
Prices accurate at time of writing
Prices accurate at time of writing
4. Slip 2000
This oil made it on the list because of its unique, non-toxic, non-hazardous, and biodegradable attributes.
So many things these days seem "toxic," and if you're trying to remove that from everything in your life, including gun lube, Slip 2000 is the way to go.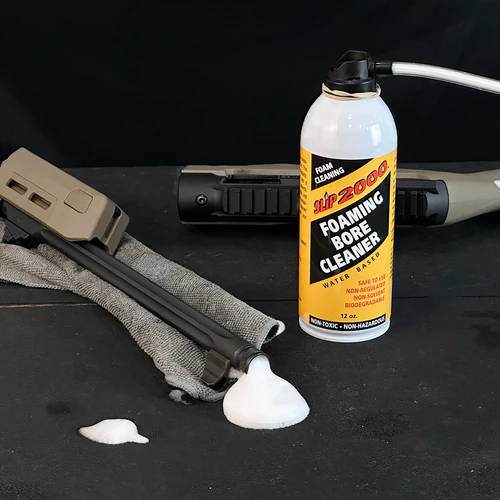 Slip 2000 worked in my guns without issues, leaving a nice, mild shine. Interestingly enough, I thought the non-toxic, biodegradable stuff would smell funny, but it didn't smell like much at all.
This oil came in a two-bottle configuration with a large and small applicator for big and small tasks.
Best Environmentally Friendly Oil
16
at Amazon
Prices accurate at time of writing
Prices accurate at time of writing
Best CLP
5. Break Free Wipes
The wipes from Break Free were an interesting concept and definitely piqued my interest.
Having never used CLP in the form of wipes before, I was excited and nervous to give it a try. I was mostly worried that it would be dry and not provide much cleaning effect when I used it.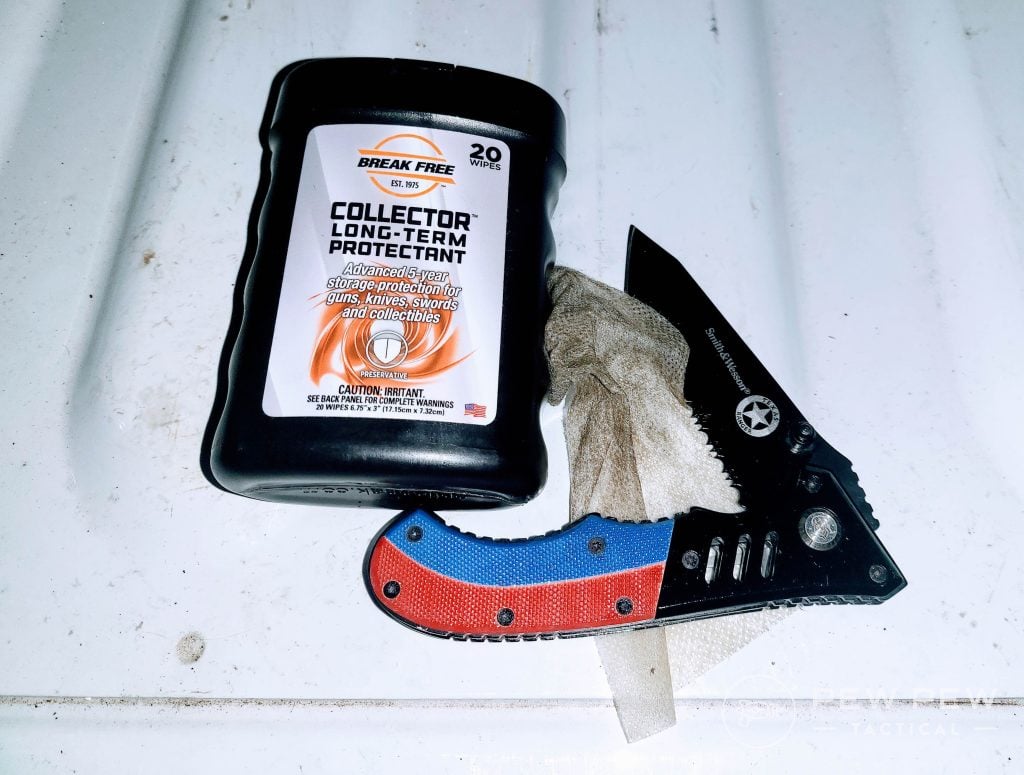 I was pleasantly surprised to find that the wipes I used were soaked in CLP…but they worked really well without tearing.
This CLP lathered up and cleaned every surface area I used it on, from dirty guns to knives with duct tape residue on them (wiped right off).
The most interesting thing about Break Free wipes was that when I opened the packaging, I immediately got a faint odor of cardboard, followed by a pleasant aroma of almond-flavored coffee.
What a funny smell to come from a gun lube, but I love coffee and definitely wasn't complaining.
9
at OpticsPlanet
Prices accurate at time of writing
Prices accurate at time of writing
6. Ballistol
The oil from Ballistol and I have a love / hate relationship. Of all the options I tested, this product was hands down the best at cleaning any surface I used.
I dabbed some onto a towel and easily wiped an unidentified gunk off my work knife. This was something I had tried to clean off before but couldn't.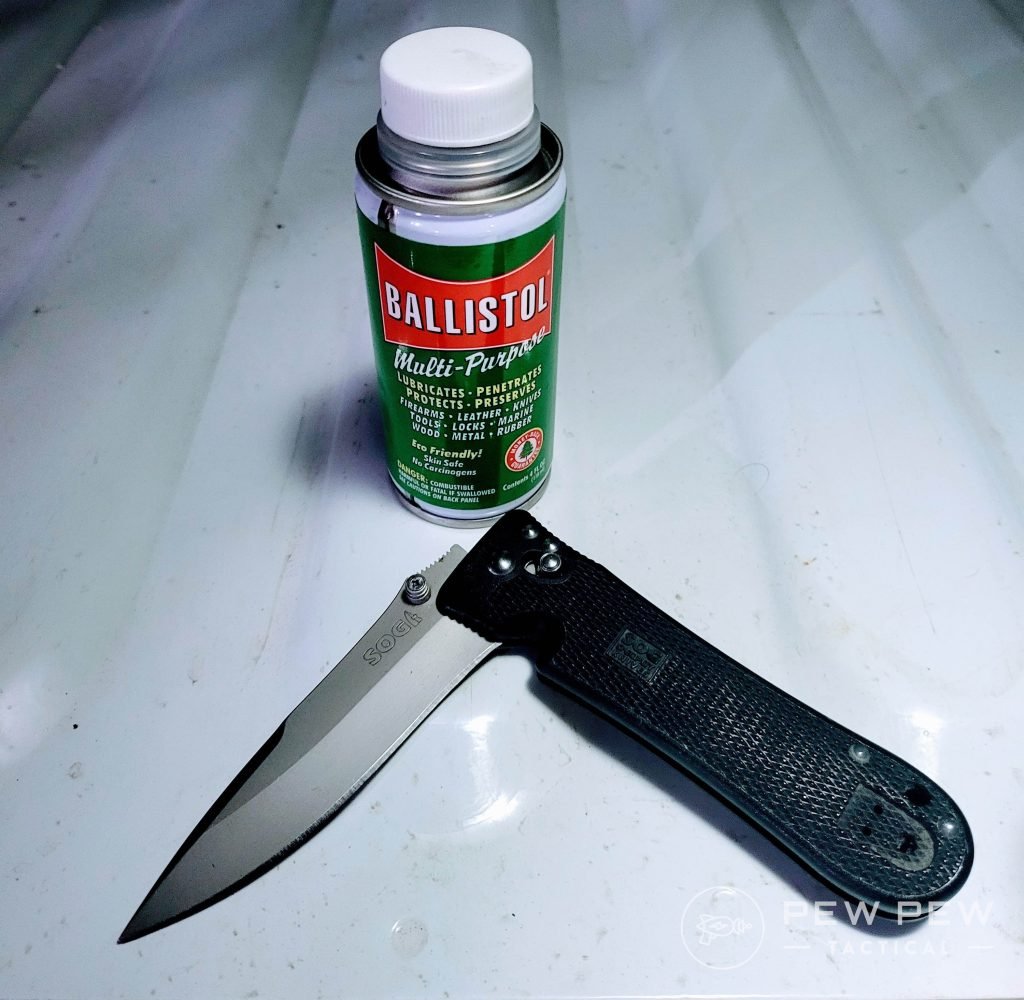 The Ballistol was extremely effective and didn't leave the knife feeling greasy afterward.
The other side of that coin with Ballistol is that it does NOT smell pleasant.
Interestingly, Ballistol can be used on everything, from leather to wood or metal surfaces, without a problem. Ballistol is another long-standing product that deserves a spot on this list of top gun lubricants.
10
at Amazon
Prices accurate at time of writing
Prices accurate at time of writing
Best Grease
7. Mil-Comm
With only one grease in the test, Mil-Comm had one job, and it was effective.
Mil-Comm comes out of the small tube in thick white grease and is nice and slippery. The grease isn't too bad in the smell department and leaves a dry-ish appearance on surfaces after being rubbed in.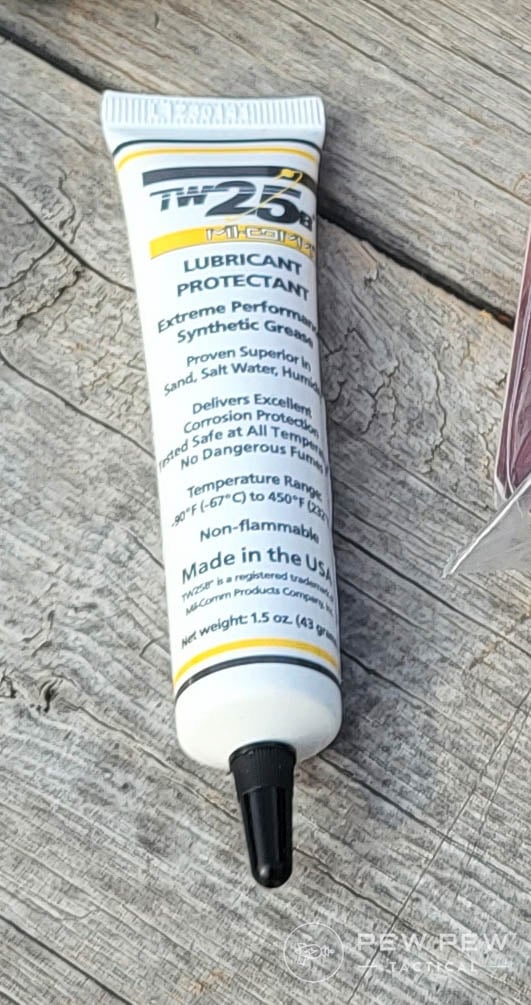 This lubricant is good at sitting on metal surfaces and extending their life by keeping them operating smoothly.
Mil-Comm can also be used for industrial purposes and is even used by Boeing for some of their airplane applications.
An interesting fact about Mil-Comm is that they boast their grease keeps metal parts moving in temperatures as low as -90 degrees.
Best Grease
14
at Brownells
Prices accurate at time of writing
Prices accurate at time of writing
Oil vs. Grease vs. Lube: What's the Difference?
Oil, grease, and lube have been used for centuries in various forms and origins. Where there is friction, there is a need for lubricant.
Because of time, oxidation, and other superscientific factors, there is also a need for protection, which oil and grease can provide.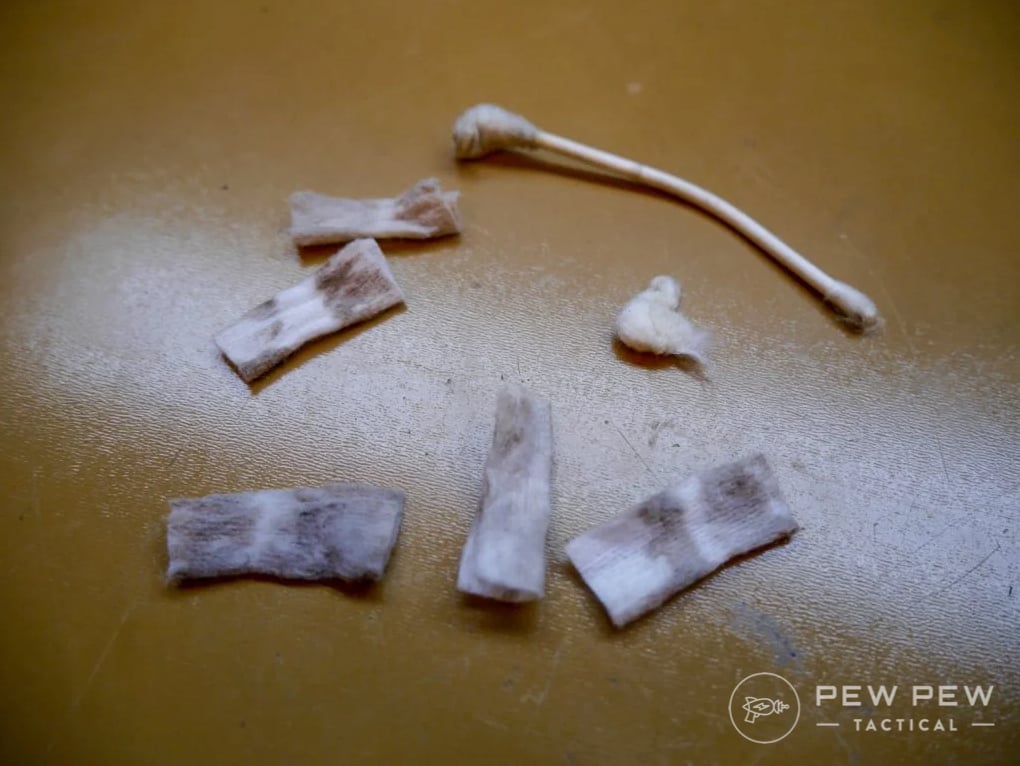 My first thought about oil, grease, and lube is that they all are lubricants in application, so for ease of explanation, I'll use the word lubricant to describe all three. For different applications, there will be different needs and desires of the user for the lubricant.
Two identifiable differences in lubricants would be texture and viscosity. Texture and viscosity may sound odd to discuss when going over gun lubricants, but I use them as a quick way to determine what the lubricant is best designed for.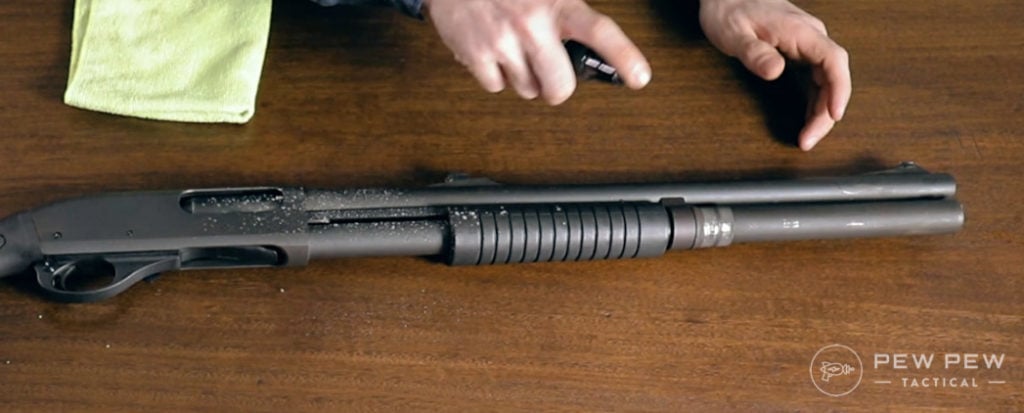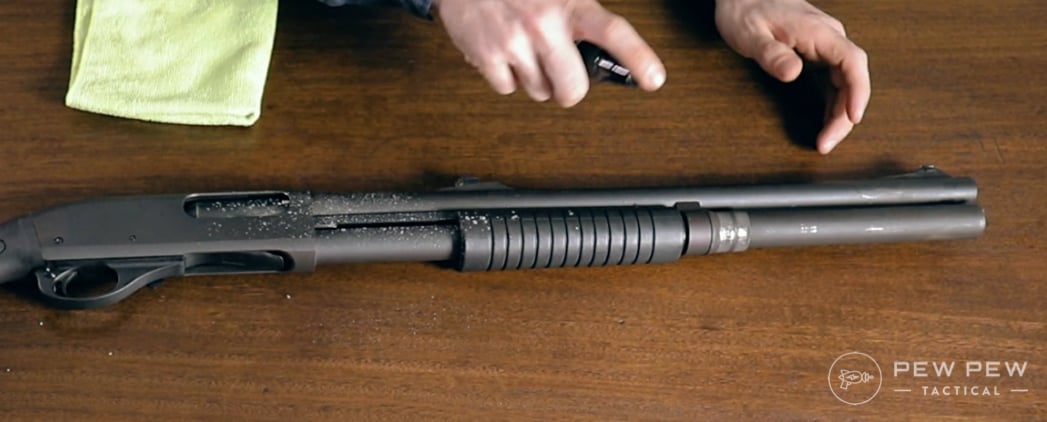 The thicker the lubricant, such as grease, the better it is to coat something that needs long-term protection.
The middle-of-the-road option is CLP (cleaner lubricant protectant), which has a different viscosity due to its mixture with a cleaning agent to help clean gear and provide a protected finish.
Oil is the thinnest and smoothest lubricant, which provides the best performance under high-heat applications but can still leave a nice shine on barrels and blades.
Final Thoughts
Having at least one of each is the way to go. I can tell you that I now keep a small bottle of Mpro7 in my go-bag, but I still have some CLP in my cleaning kit.
Either way, you need to have something on hand.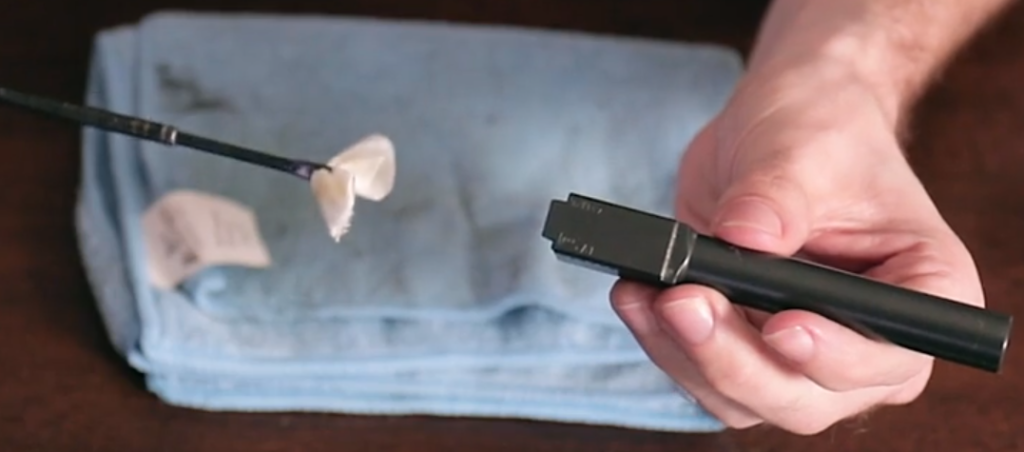 Find what works best for you. But if you need some guidance, any of the above recommendations should work.
Got any thoughts about gun oil? What's your preferred product? Let me know in the comments below! Want more? Check out our picks for Best Gun Cleaning Kits.
FAQ
Can you use WD40 for gun oil?
WD stands for water displacement and is not a viable gun oil. Do not use it on your firearms!
Is motor oil ok for use in guns?
Yes, motor oils such as Mobile 1 work reliably in engines that get hot and move much more than guns.
What does CLP stand for in firearms?
Cleaner, Lubricant and Preservative.