Ever wanted a simple, no-nonsense range rig setup – but don't feel like taking out a second mortgage for Crye stuff?
We gotcha 😎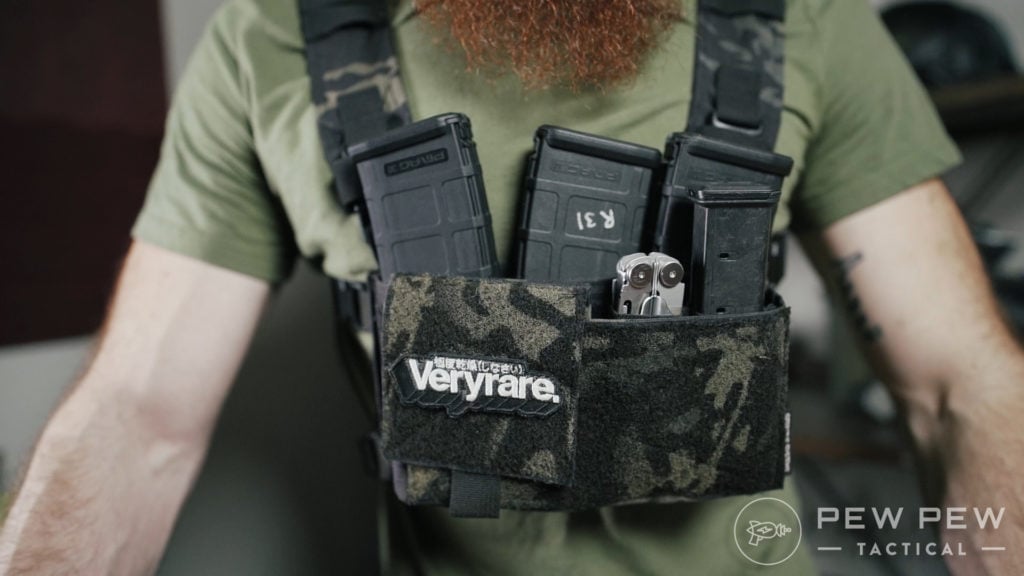 I've put together a pretty nifty go-to setup for all of the work I do here at PPT, and figured it'd make sense to give y'all a brief run-down on the bits and bobs involved considering the amount of questions I get about the kit.
This article will give you all the cool details, but the video is even awesome-er! Take a look and if you enjoyed it, don't forget to subscribe for more great videos every week!
Table of Contents
Loading...
Nerd Disclaimer
So, first things first – we're not operators nor do we have any delusions about being high-speed cool guys, but we also don't think you necessarily need to be in order to make use of kit while you're shooting.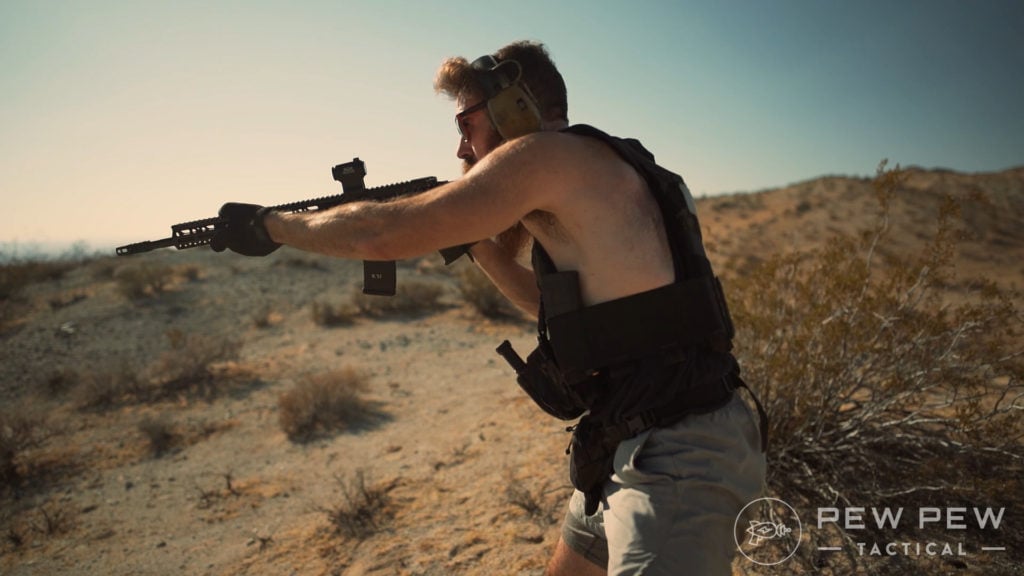 If you regularly do more kinetic rifle drills or have any interest in getting into that, it really makes sense to have a simple, streamlined setup that allows you to carry what you need on your person rather than looking like a dork with your cargo pants full of extra magazines and dealing with clunky reloads that said clown pants create.
While there are definitely dudes that get wild as hell and wear an entire closet full of gear out to their mall ninja parade, we believe that your average gun guy can and maybe should get into gear too – so long as your approach reflects what you aim to do with it.
Without further ado, let's get into it!
Spiritus Systems Micro Fight Chest Rig
This is my personal Spiritus Systems Micro Fight chest rig. It's super lightweight, minimalist and modular, which I quite enjoy, and allows me to set up the rig for whatever we might be doing that day.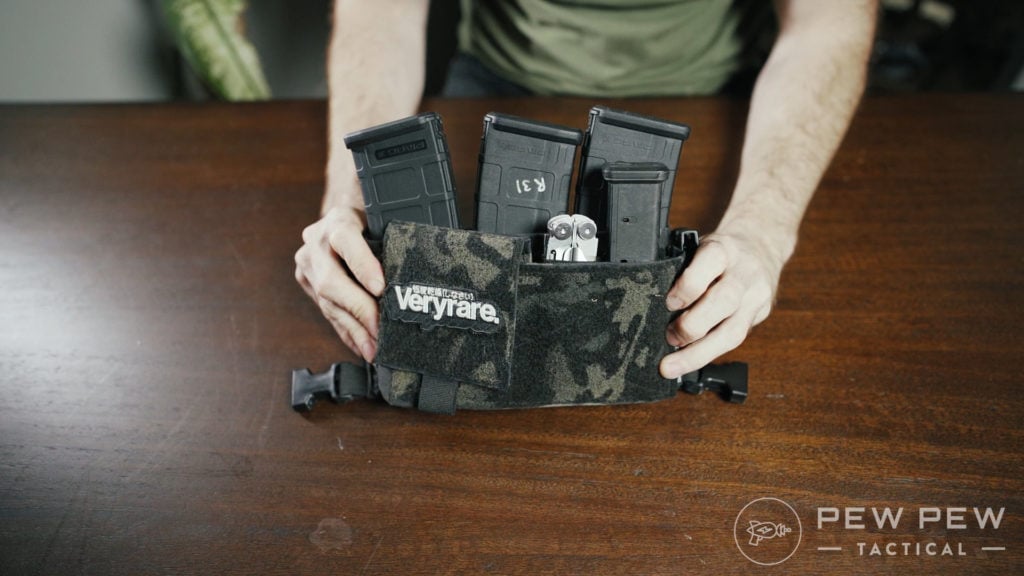 At the moment, I've got it set up to run 3 AR mags, a double pistol insert upfront which you can see obviously also holds a multitool, and a small utility pouch for various loose items that don't live anywhere else – I've got a Rite in the Rain pad and pencil in there right now.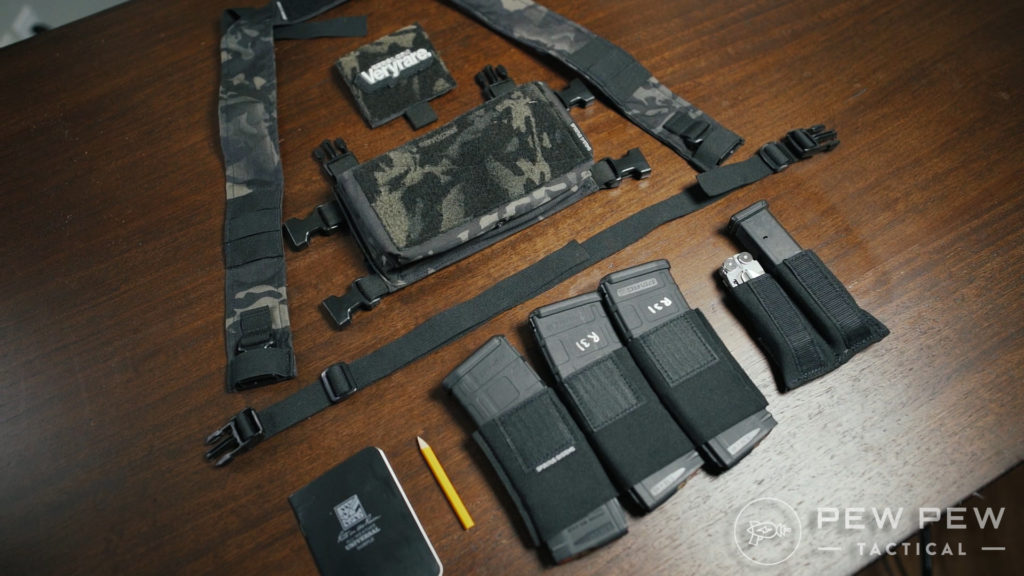 Perhaps a little different than most contemporary gear manufacturers, you literally build this rig from the ground up on Spiritus' website, component by component. This allows you to snag only the features you need – running super slick if you need to, or bulking up with various pouch additions if you need something a little bit more substantial.
The modularity of the Micro Fight is achieved through its very simple design – it's essentially a Multicam Black envelope filled with Velcro and allows you to insert your own dividers, flaps, and mag inserts as needed.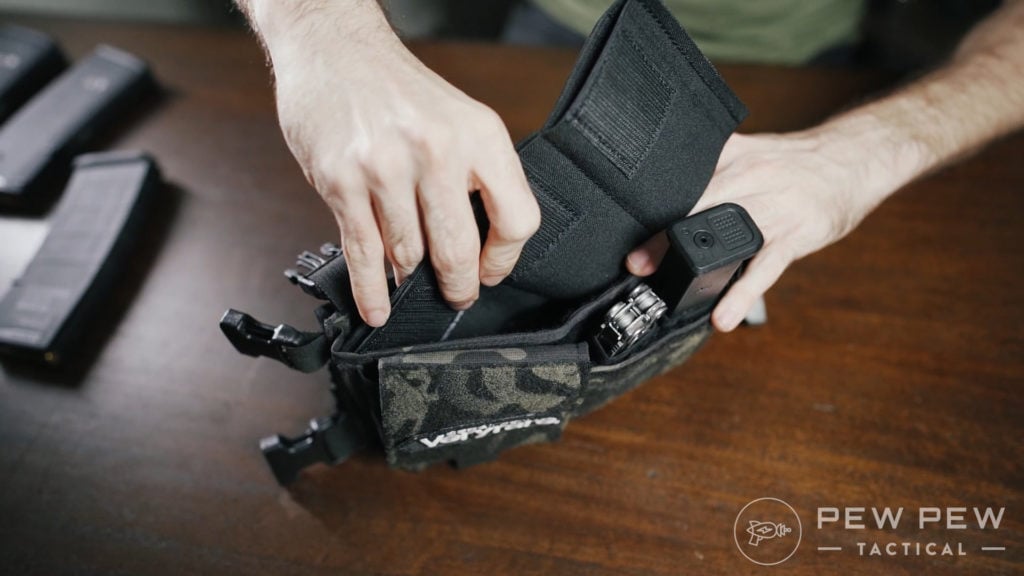 As stated, I've got an AR-15 insert in here at the moment, but it'll also hold both 5.45 and 7.62 AK magazines.
YMMV with anything weirder than that, but Spiritus also sells mag pouches for .308 mags, allowing you to hold two in this same rear compartment, or a submachine gun / PCC setup that will hold 4 SMG mags. Modular!
I've also got the Micro Fight setup as a chest rig at the moment, and have opted for the somewhat thicker fat straps – but you can also get shoulder straps that are much thinner like the torso strap if for whatever reason you need an even lower profile setup.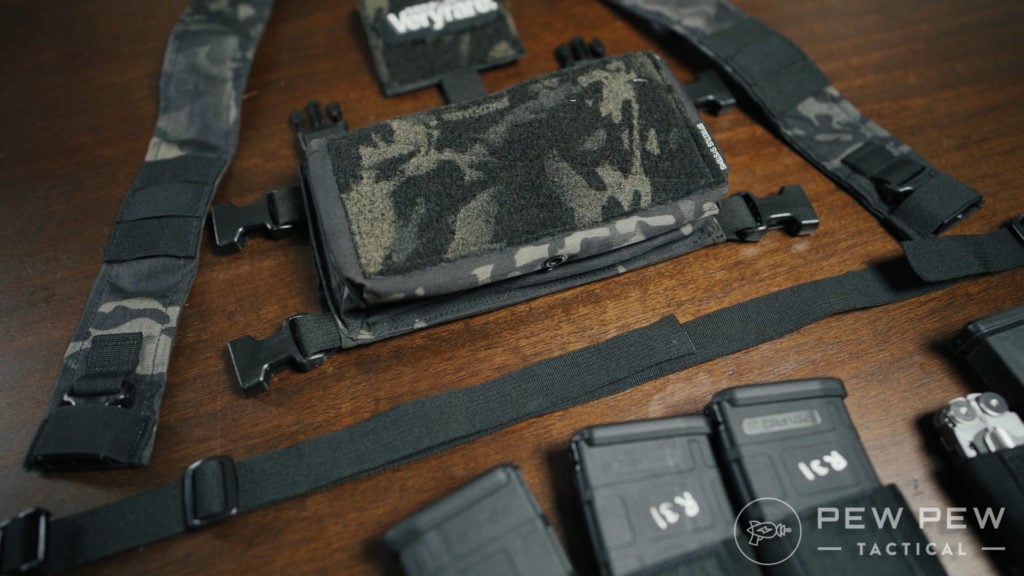 There are also 'expander wings' that'll sit off to either side and allow you to carry comms equipment, a water bottle, or something of that general size – which isn't really a concern for me considering I don't need a radio for work – but again, the modularity is nice if you do.
They're the approximate size of your standard Thales PRC-148 military radios.
Ferro Concepts Slickster
Following the trend of swapability many chest rigs in recent years have utilized, the Micro Fight is also swift clip compatible.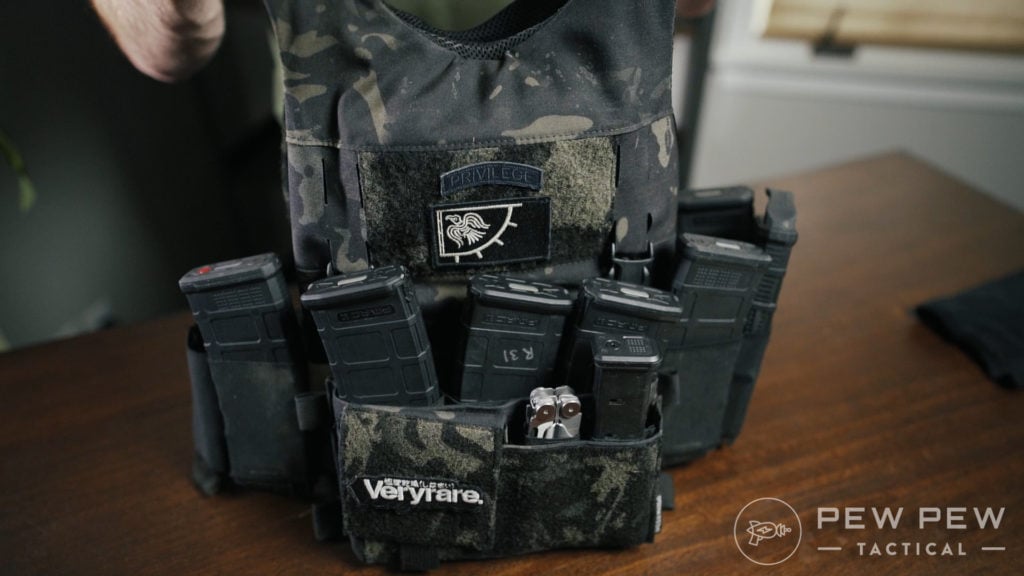 Meaning that you can ditch all of the shoulder webbing and mount it directly to any plate carrier that's also got swift clip compatible webbing – such as that found on the Ferro Concepts Slickster that I've got here.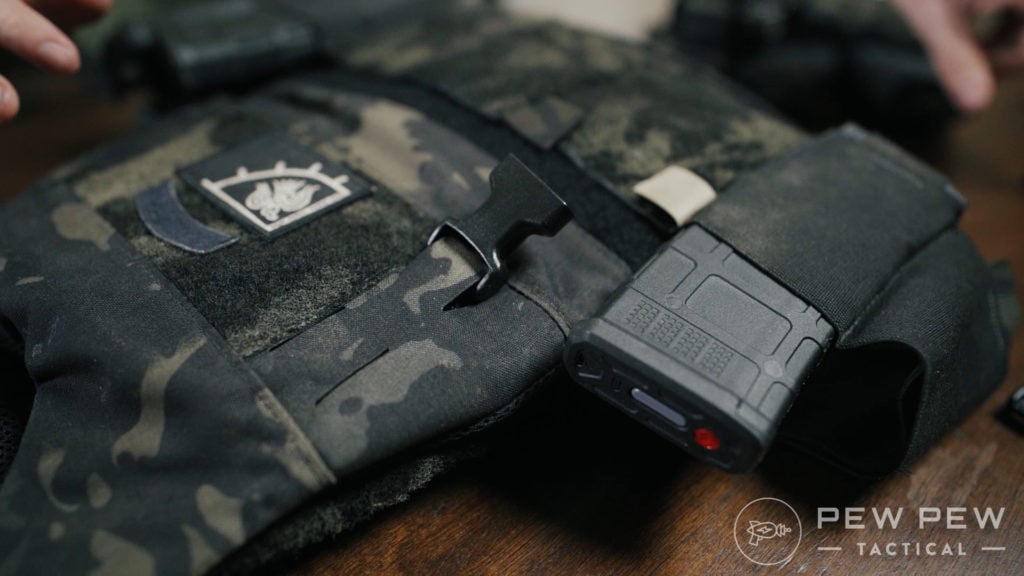 The Slickster is another bit of super low-profile kit that's meant to be worn underneath street clothing if needs be. Obviously I'm not doing anything that necessitates that, but I do enjoy wearing armor out on our desert shoots just for safety's sake.
The desert is occasionally a strange place, and the peace of mind when there are Jawas afoot is comforting.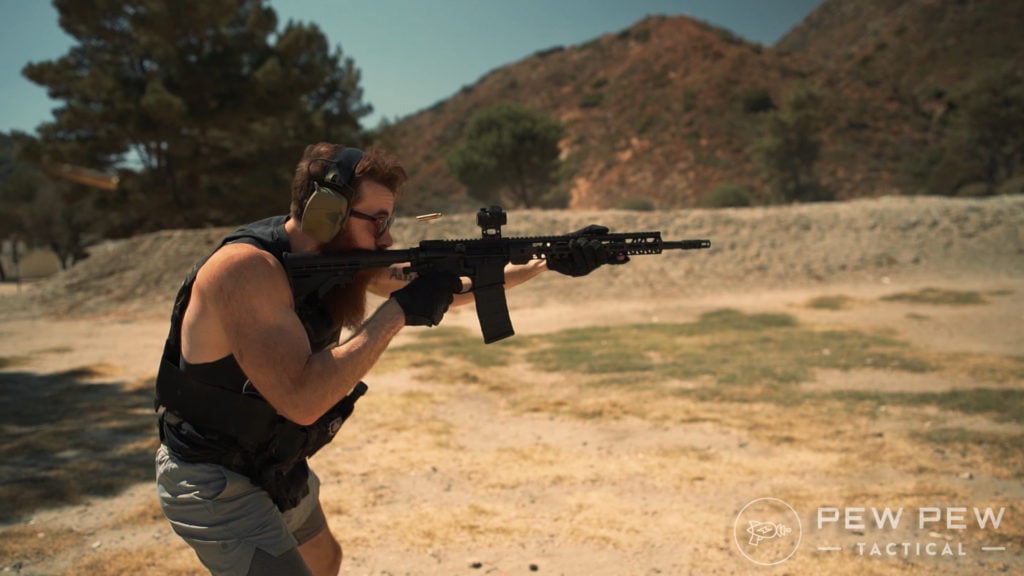 This is a super no-frills plate carrier, but the elastic cummerbund does up your magazine count to 11 total when combined with the Micro Fight.
I personally have never run it that loaded as I've never had a reason to, and realistically it's probably going to be obnoxious to load the rig down that much considering there is absolutely no padding in the shoulder straps whatsoever.
Also, you'll wind up with mags at your 5 and 7 o'clock. Which is dumb.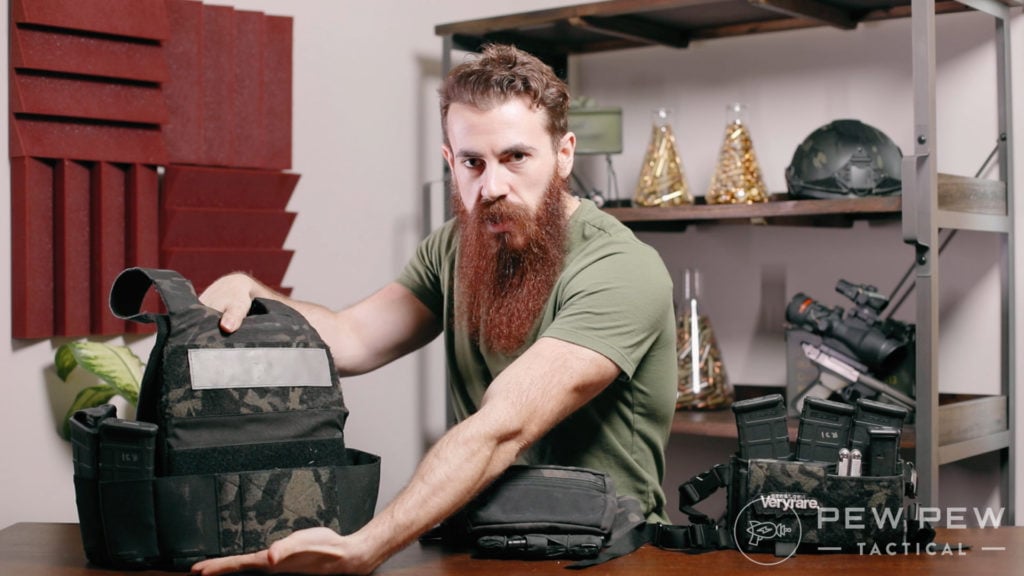 Again, it's meant to be worn under clothing, but there is Velcro on the underside of the strap that'll allow for the addition of shoulder pads if you find that necessary.
Or hit some shrugs and get those traps popping – I'm not your dad.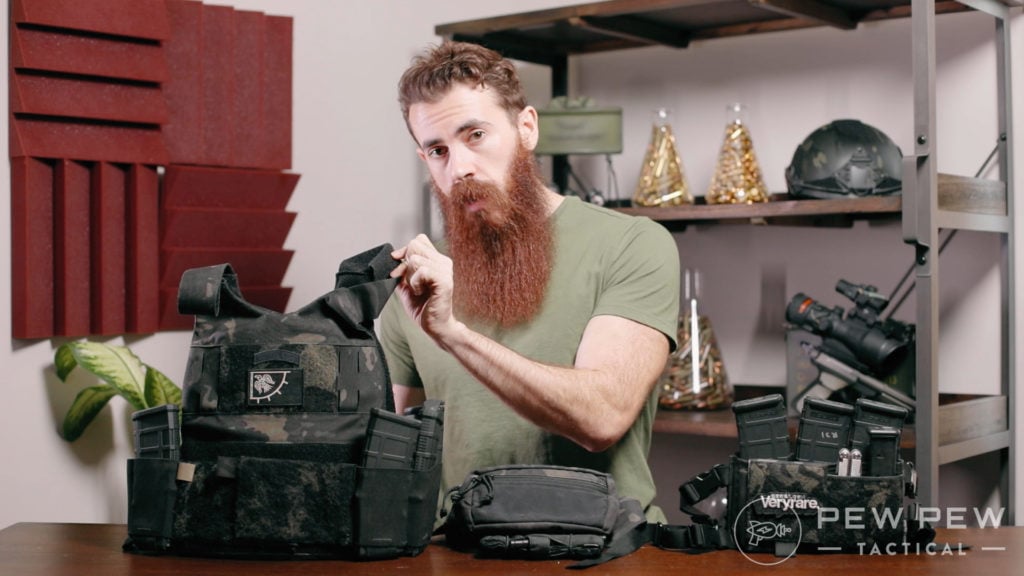 The Slickster gets the job done no doubt, but it's also been on the market for quite some time.
A more updated, custom version is available from RE Factor tactical, and Spiritus also offers their own line of both covert and overt plate carriers with the same amount of modularity and customization shown in the Micro Fight rig.
335
at Refactor Tactical
Prices accurate at time of writing
Prices accurate at time of writing
We'll likely be taking a look at both rigs sometime in the near future, so feel free to post up below if that's something you've got interest in.
Spiritus Systems Fanny SACK
Lastly, I usually run all of this stuff together combined with my Spiritus Fanny Sack, which is by far the coolest fanny pack in the world and I will ban you from the website immediately if you even think about talking shit about fanny packs.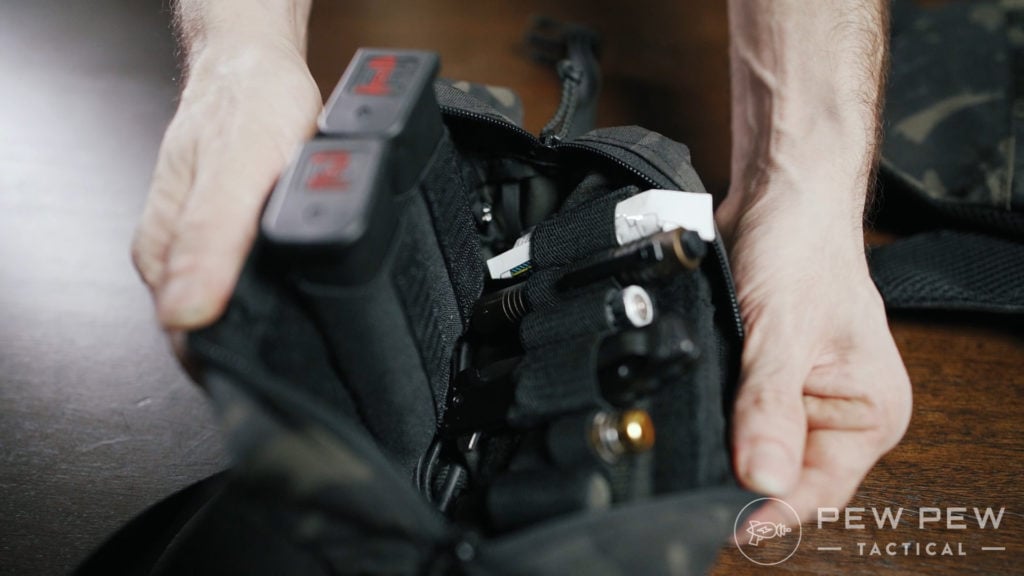 They made a comeback, okay?
In all seriousness the Fanny SACK is another piece of low profile kit that offers some serious utility – its main compartment is lined with Velcro and is spacious enough to carry a few pistol mags if you need to, but I usually use it for various loose bits such as batteries, snacks, etc.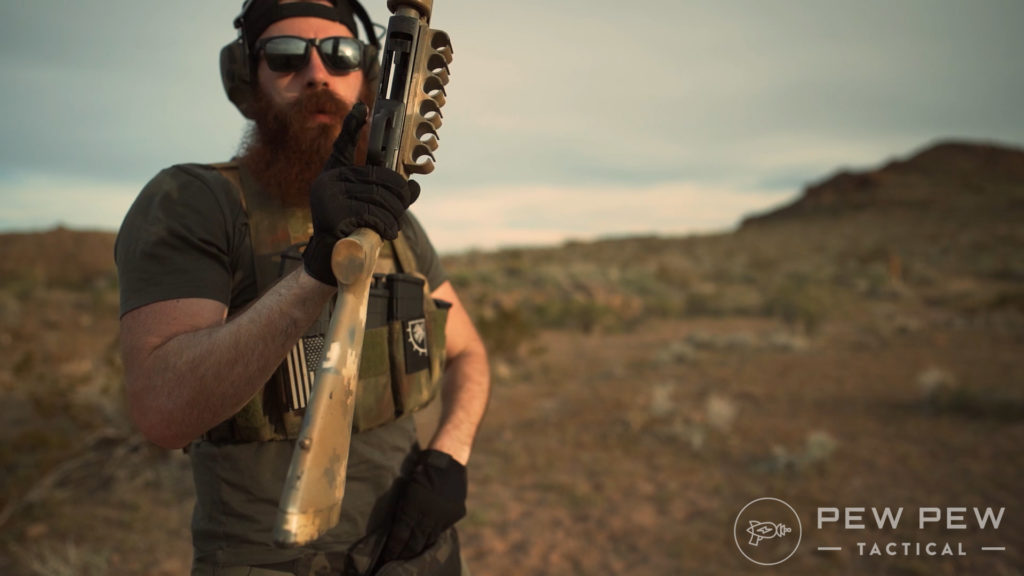 The SACK's got some shock cord loops on the bottom that are adjustable via the main compartment, and I've got an emergency CAT TQ mounted on mine.
EDITOR'S PICK
29
at LAPG
Prices accurate at time of writing
Prices accurate at time of writing
There's a version of the sack that loses the waist straps and adds a Velcro panel that allows it to attach to the Velcro on the back of your Micro Fight if you'd prefer to have the entire setup mounted in one piece.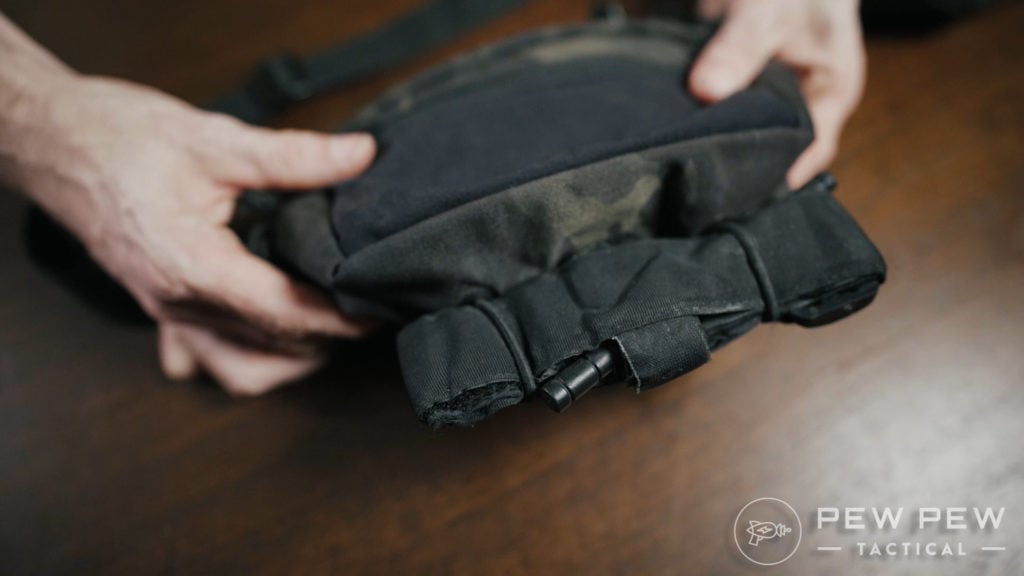 Personally, I prefer the wearable version because I use it a lot in my non-gun-nerd life too.
Parting Shots
So, there you have it – a real quick look at the gear I use most often for both casual and work shoot needs.
Again, I think it makes a lot of sense to have your own personal setup even if you're not doing classes or drills super often – and all of this stuff is small enough that it's great to have on hand for an emergency, tuck into a bug out bag, keep stashed in the truck – what have you.
If any of this has piqued your interest, I'd say definitely take a look at Spiritus Systems and Ferro Concepts both – as they've got a lot of other cool kit that I haven't touched on yet as well.
And if you dig the no-frills, low-profile approach of the original Slickster, but looking for some high-speed quality of life improvements — you need to take a close look at the Advanced Slickster!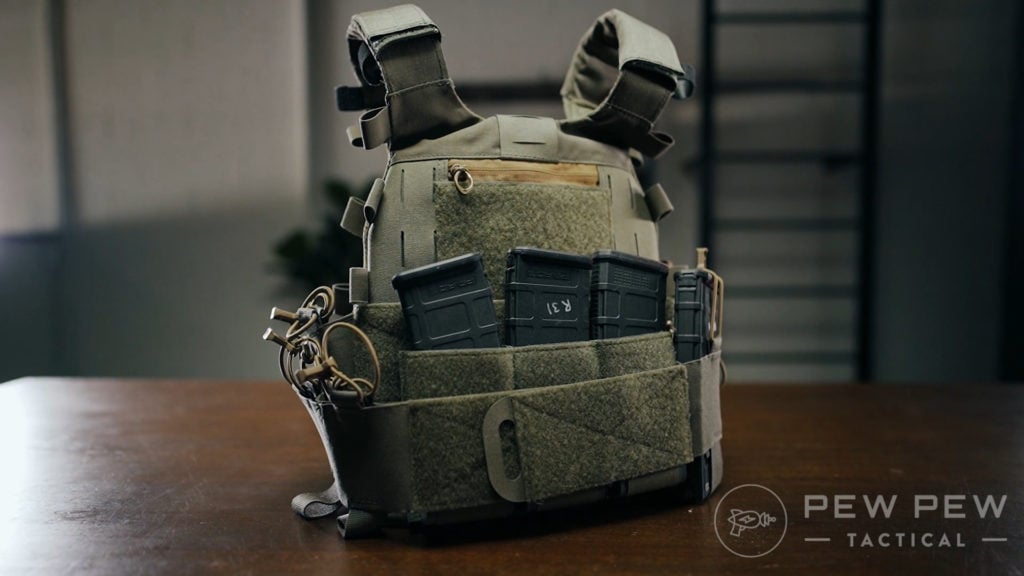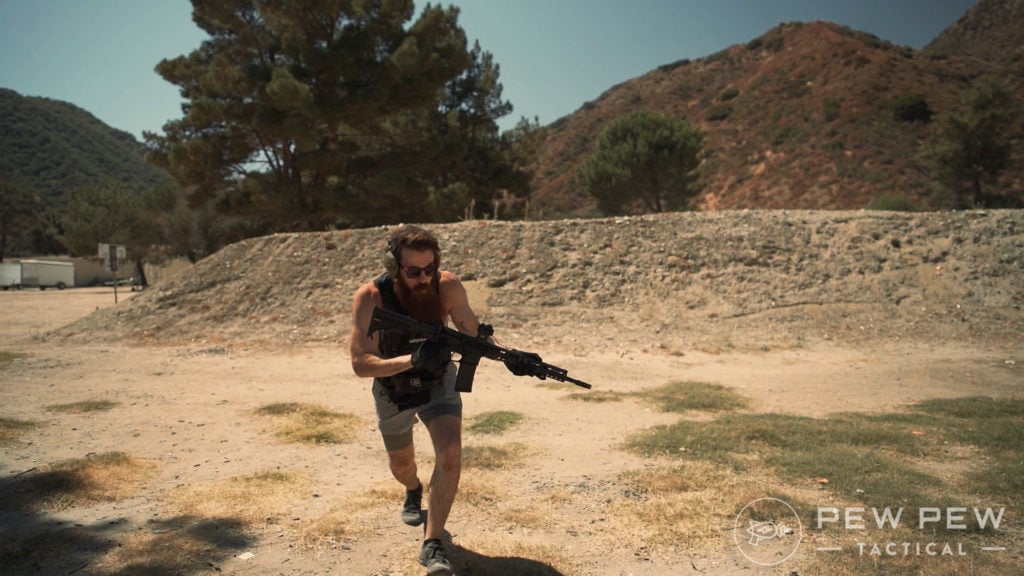 I'm curious to hear opinions about kit being worn for casual range time, however!
Do you think there's a place for it given its obvious utility, or does it come off as operator cosplay? Yell at me below or whatever. And be sure to check out our Best Body Armor article for what to put in your carrier.