In the last few years there seems to have been a revolution of outstanding budget price bolt actions–so can one more make a splash?
If that one more is the CVA Cascade then my answer is a surprised "Yes, it can".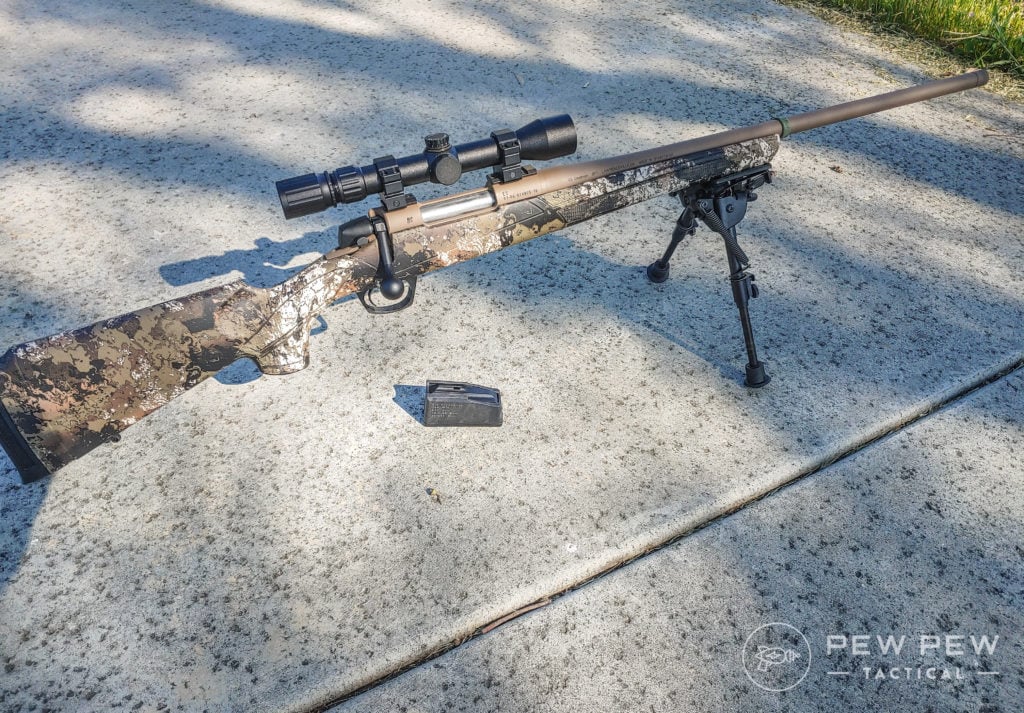 A beer budget rifle that shoots way outside of its price range, I have been impressed with the Cascade on almost every level. Options, features, accuracy, function–I got a lot more to say though so let's get to it!
Table of Contents
Loading...
Wait, Isn't CVA A Muzzleloader Brand?
Most of us when we see or hear the name "CVA" we think of their in-line muzzleloaders. If you're not familiar… well now you are, they make some of the best black powder muzzleloaders and single-shot centerfire rifles on the market.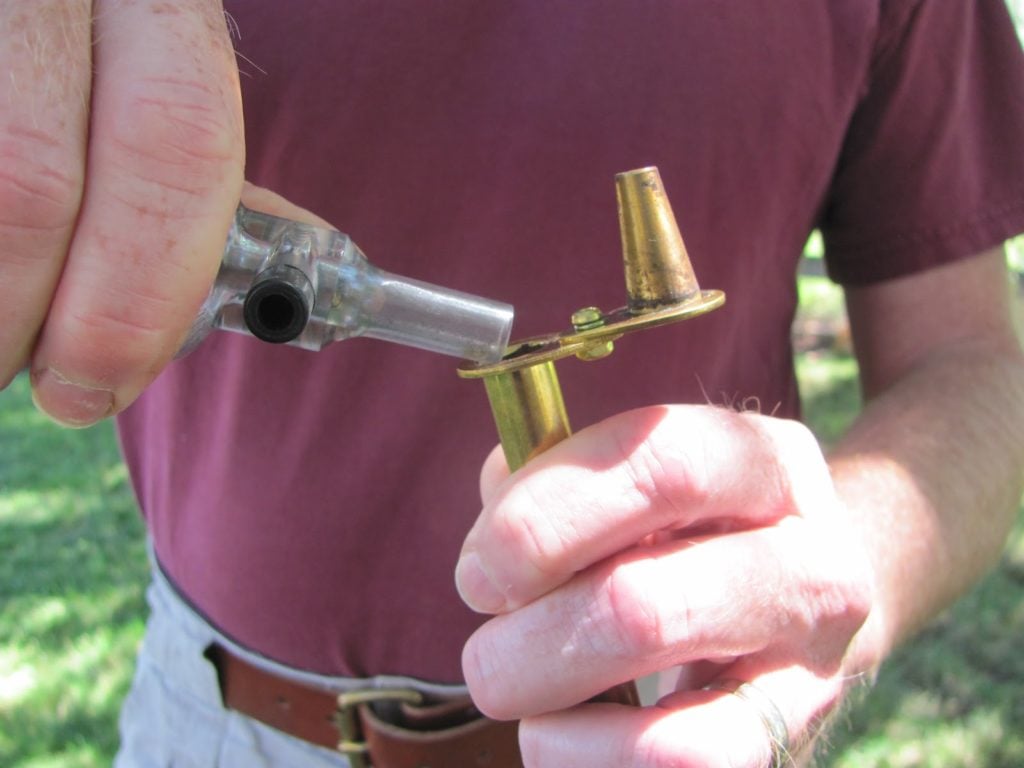 But the Cascade is their first centerfire bolt action rifle, and it looks like they knocked one out of the park on the first swing. Granted, they have about 50 years of firearms manufacturing experience to draw on.
Enter The Cascade
At SHOT 2019 CVA announced they were entering the centerfire bolt-action market with their Cascade line that they now offer in a wide range of calibers. The one they sent for testing is in 6.5 Creedmoor.
Their goal was simple: to make the best sub-$600 hunting rifles on the market. Period.
499
at Sportsmans Warehouse
Prices accurate at time of writing
Prices accurate at time of writing
But that's a saturated market…
They were nice enough to send us one for review and here we are.
Stats, Specs, First Impressions
Looking at a spec sheet is normally kind of boring, but when you get to read the list of features the Cascade comes with, it does leave you feeling like you're getting your money's worth at least.
Coming in at under 7 pounds every Cascade comes standard with a 70 degree tri-lug bolt, a threaded muzzle, flush magazine, adjustable length of pull, dual swivel studs, a lifetime warranty, and an MOA guarantee.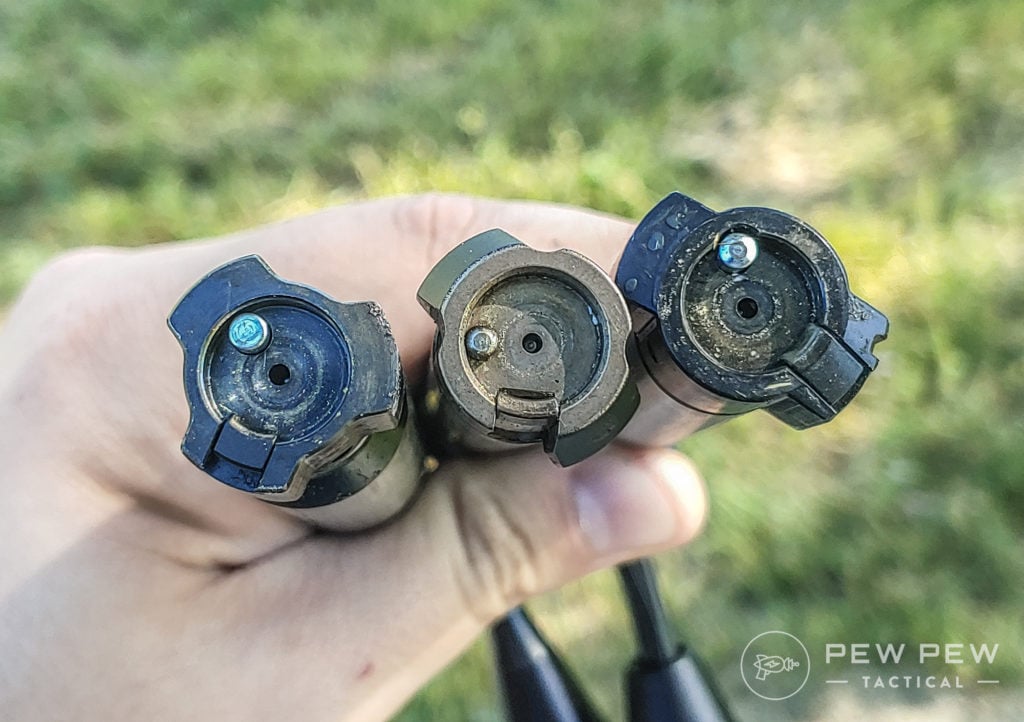 Something they don't tell about is the freaking amazing trigger these come with! It's a little heavy at about 3.5 pounds, but it is the absolute most crisp trigger I've ever had on a factory hunting rifle.
Zero take up, zero creep, just a clean sharp break.
Range Report
With all of the ranges closed due to COVID, I packed a few gallons of water and took a trip out to the hell desert wasteland of California.
Paired with an SWFA SS 2.5-10x Ultralight scope, from start to finish I've been really impressed with the Cascade. It's lightweight, great trigger, and the "soft touch" finish on the stock is really nice.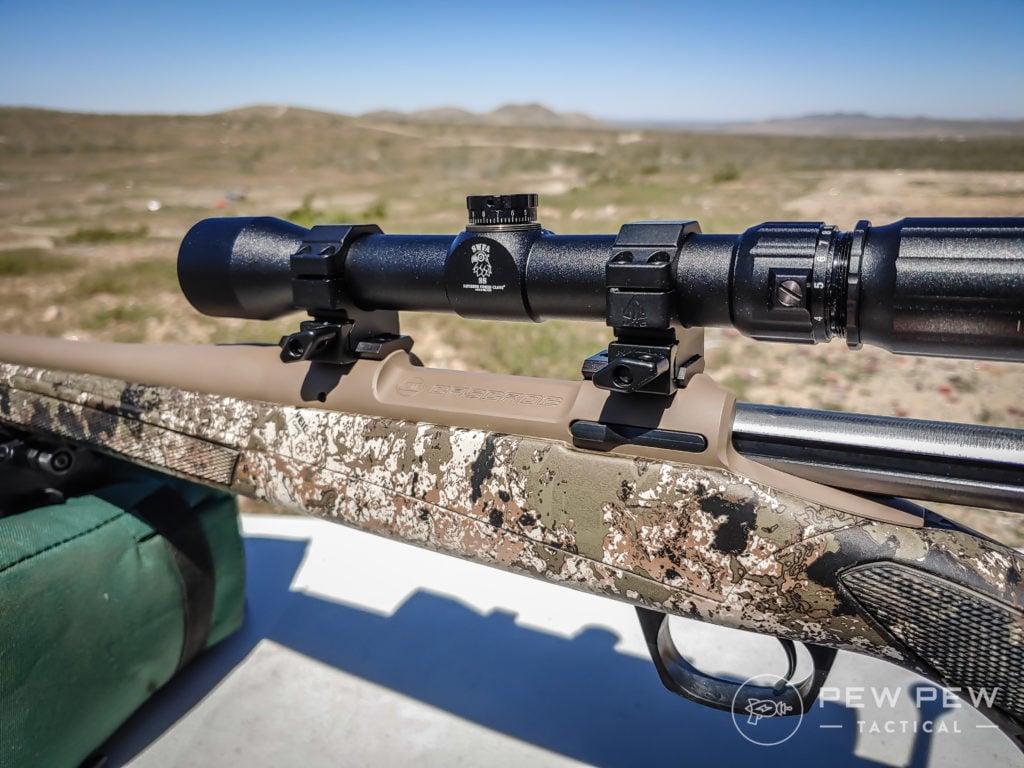 It even does well at not heating up under the suddenly summer sun.
First rounds out of the rifle were a little all over the place, after about 20 rounds of Hornady American Gunner 140gr ammo the Cascade was shooting a not great 2.1 MOA.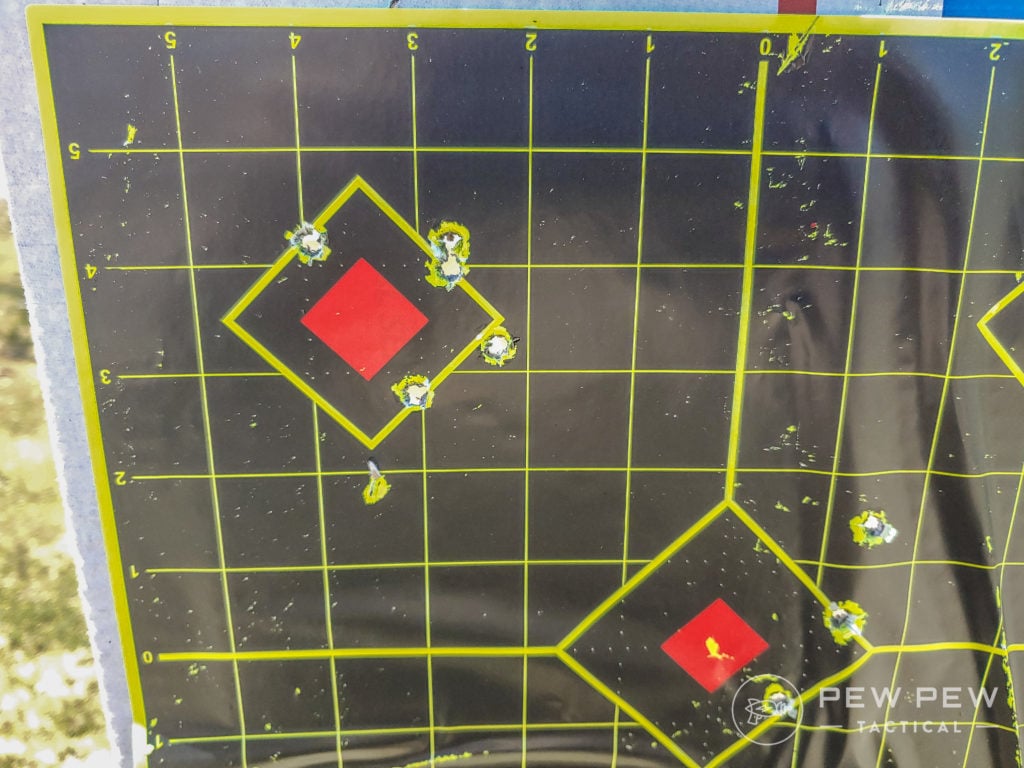 This continued for another 50 rounds or so until it finally settled down to a more respectable 1.4 MOA.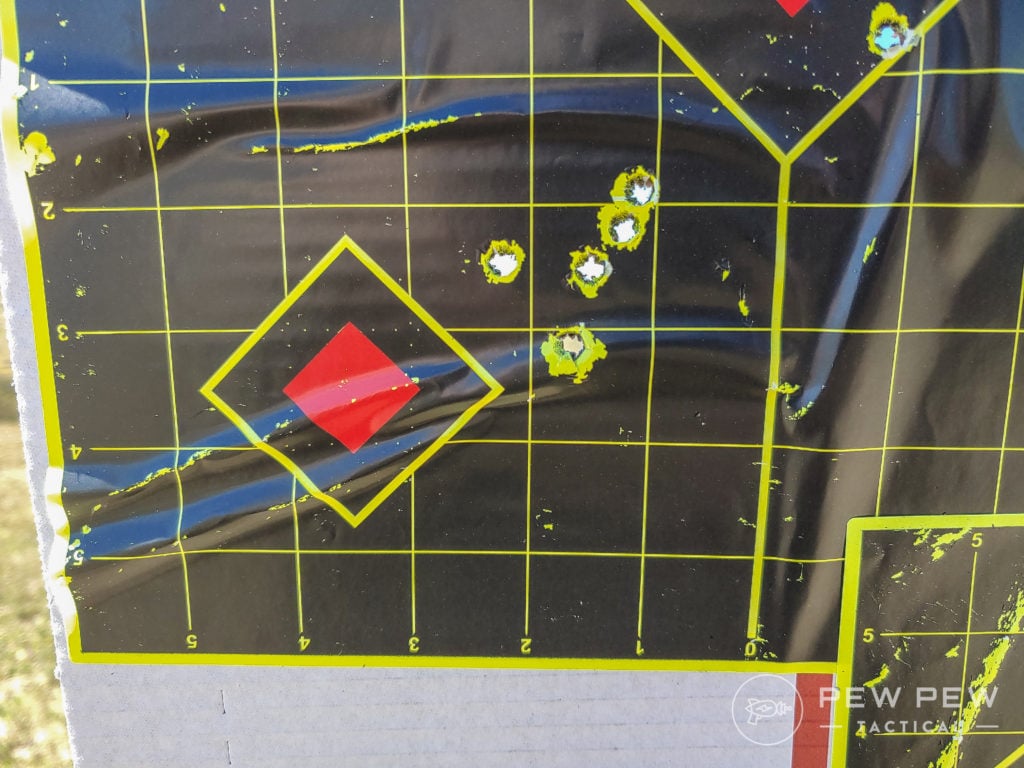 Not the best grouping, but more than enough for game shooting.
Something I did find was that while being very lightweight is awesome for hiking with, it makes for a rough day at the range. Thankfully, a threaded barrel means you can throw a good brake on this rifle and plink all day.
Something I really liked was that it uses a tri-lug design bolt with a 70-degree throw.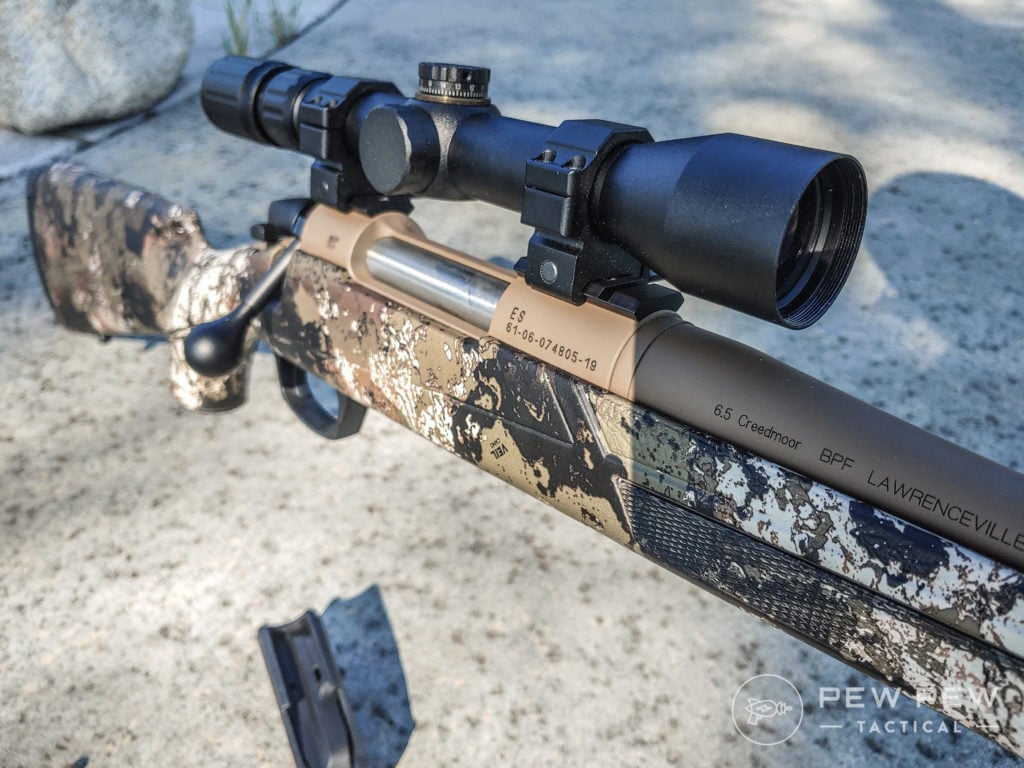 Having the extra clearance between my hand and the scope was really nice, something I've gotten used to after shooting Tikka rifles.
In total, I put about 100 rounds through the Cascade, not a huge round count but more than enough to get to know a hunting rifle. And something I found was that it needs to break-in…
Break-In Period
Break-in periods are misunderstood in the firearms community, I think. But what can't be argued is that the Cascade really did benefit from just being ran and shot for a while.
Two major things happened around the 50 round mark, one the groups tightened up a lot and two the bolt started to feel much smoother.
Due to the Cerakoting, it felt like the bolt was sticking a bit when cycling. After being worked back and forth for a while it seemed to work though that issue and started to run smooth.
I wouldn't call it butter-smooth like a Tikka, but it didn't bind and didn't take a lot of effort to run–so that was good enough. One interesting thing about the bolt is that it is HUGE.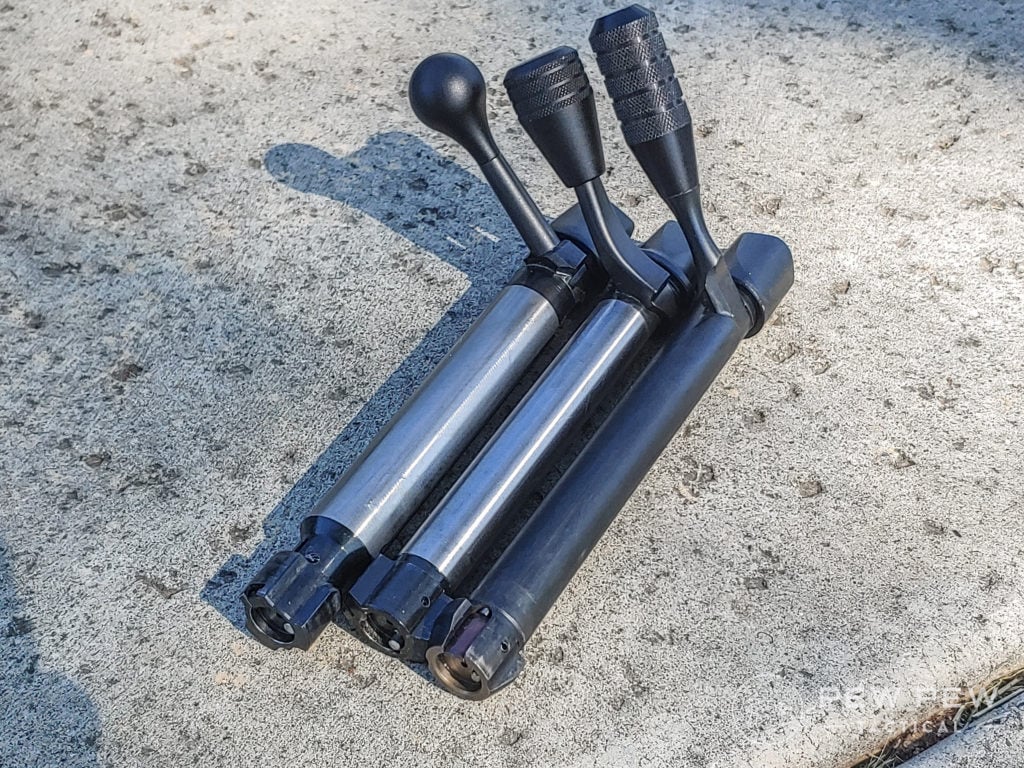 The Cascade is offered in a wide range of calibers and I suspect that CVA uses the same bolt body for almost all of them. If you look closely you can see that the Cascade's bolt body is nearly the same OD as the bolt lugs.
Compare that to the Bergara or Tikka bolts with a significantly smaller OD.
This doesn't really mean anything, I assume CVA does this as a cost-saving measure and since it doesn't impact the function of the rifle–it's a good move. It's just interesting to see.
Is That A… Mood Ring?
No, it isn't. Well, kind of. Okay, it is.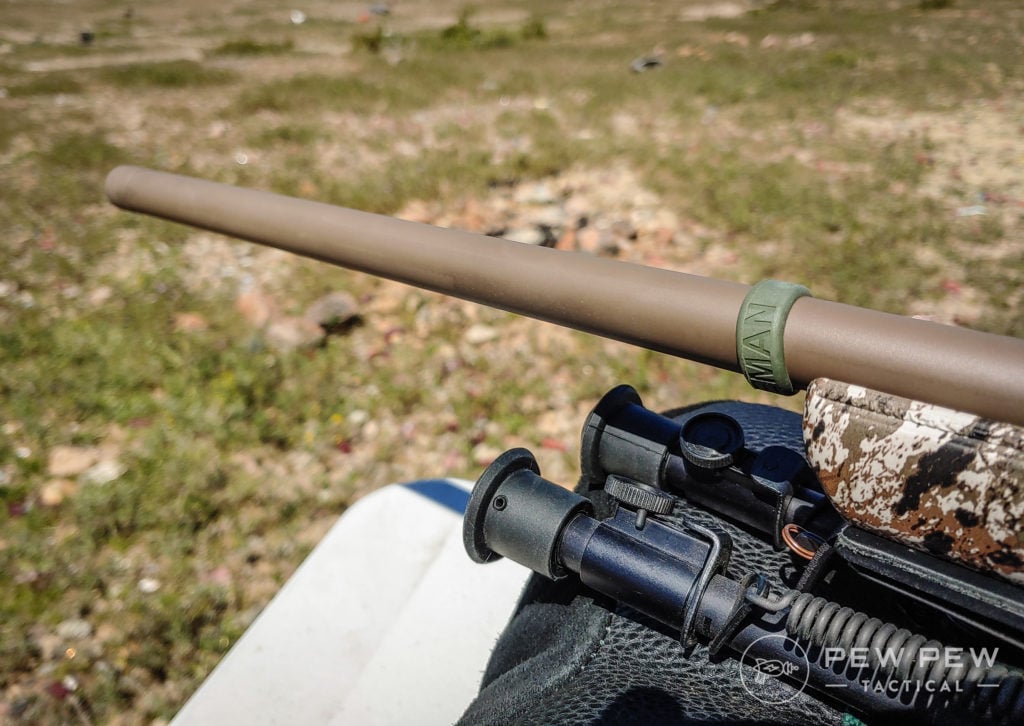 It's really a Flare Mini that the guys at Caveman sent me to play with. The Cascade was the fist of several rifles I've put them on and… I like it.
The Flare Mini is a polymer ring that fits over your barrel and changes color when heated. In this case going from a muted OD green to a bright neon green when over 131 degrees.
Why would you want a mood ring on your rifle?
First, it lets you know when the barrel is too hot to touch. Also when it's cool enough to go back in a case so it won't melt anything.
Personally, I didn't think I would find much use for it on the Cascade.
But it turns out that I did find it handy. Since this is a hunting rifle with a fairly lightweight sporter profile barrel, the barrel does heat quickly.
With the Flare Mini on it, I had an easy way of seeing when the barrel was hot and I needed to give it a break before more shooting or risk losing precision due to a hot barrel.
12
at Amazon
Prices accurate at time of writing
Prices accurate at time of writing
Issues? Nope.
***UPDATE*** CVA reached out after publication and informed me that what I thought was a QC miss is probably incorrect.
The rifle shipped to me had been test-fired before leaving the factory and that included mounting a scope. This likely caused the wear or thinning of the Cerakote that I took to be a QC miss.
Due to this, the incorrect information has been removed — but the picture remains so that readers can see what it is we're talking about.
The explanation does make sense since it is in the exact place I would expect this to occur. Considering how very well made the rest of the rifle is, I find it much more likely that this was a test-fire wear mark instead of a QC miss.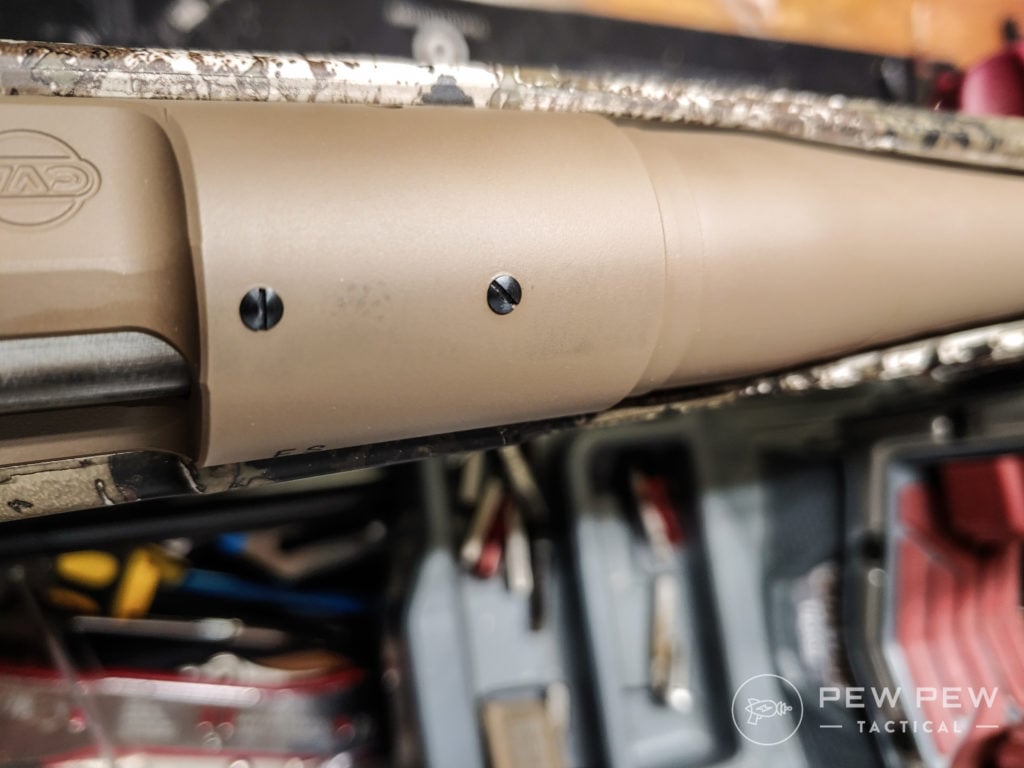 Things I Love
The QC issue really had me worried about what else I would find once I got to shooting the Cascade, but I'm happy to report that it was the only problem I had.
Everything else is outstanding.
Even the little details like the thread protector being metal instead of this cheapass plastic that most brands are using, this actually matters!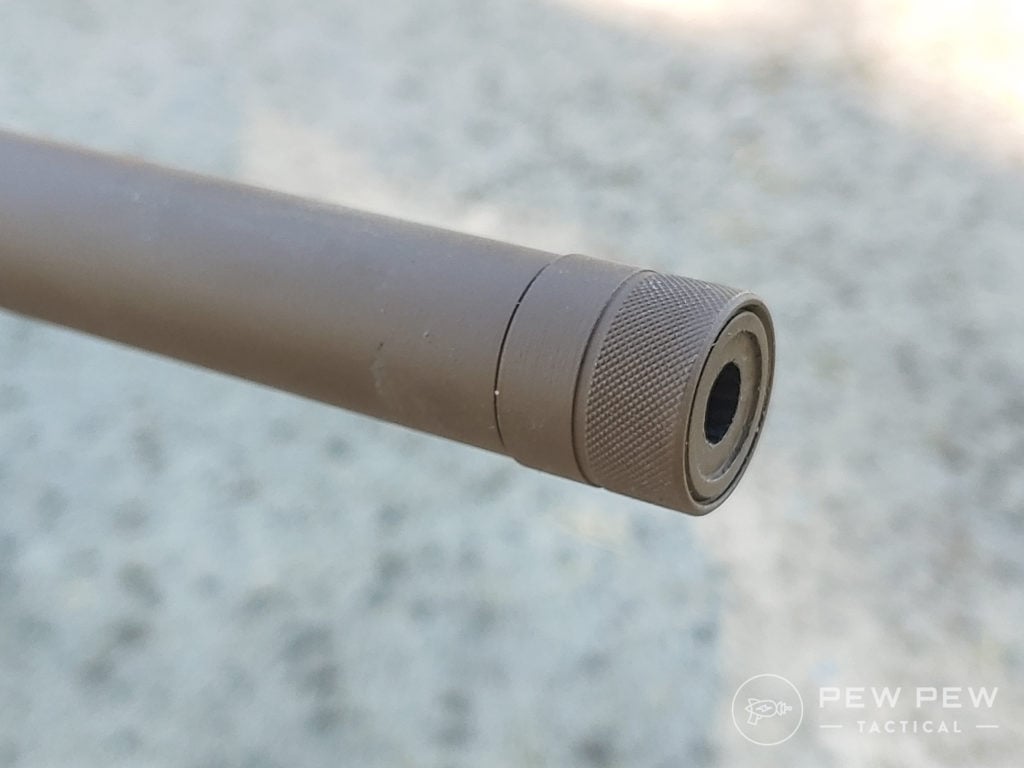 The trigger is perfect, the stock feels great, the bolt is smooth once it's broken in.
The magazine is also really nice to see. This is good, solid, thick plastic. It feels strong, it locks well in the rifle, and loading is easy.
Another area that we're seeing some brands skimp on is the mags, but CVA did it right and produced something of quality.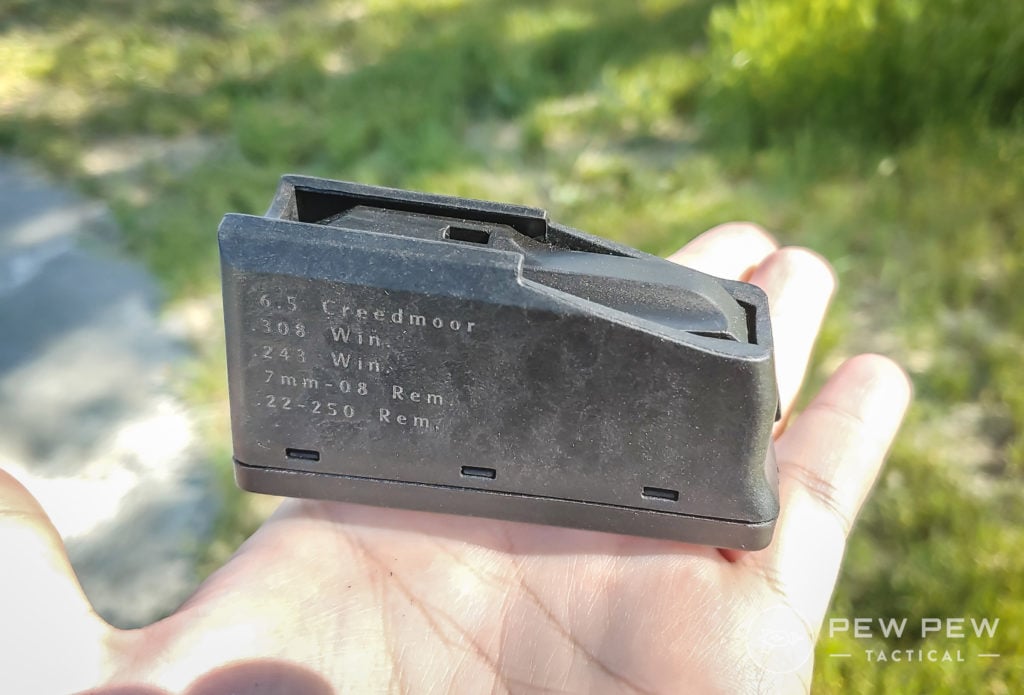 And last but maybe the best part is that it is LIGHT. With the SWFA scope the whole package came in at only 7.5 pounds. Perfect mountain weight!
By The Numbers
Reliability: 5/5
It's a bolt action, so that's hard to mess up. But it ran perfectly. Zero issues of any kind and the magazine was very solid. I would absolutely expect this rifle to do just fine long term.
Ergonomics: 4/5
I really like the soft-touch stock, it's… well, soft. It feels great in your hand and on your cheek and is really grippy without being annoying.
I would like to have some knurling or texture to the bolt handle, but some grip tape will solve that. That might be just me though since my long range rifles have very aggressive bolt knobs.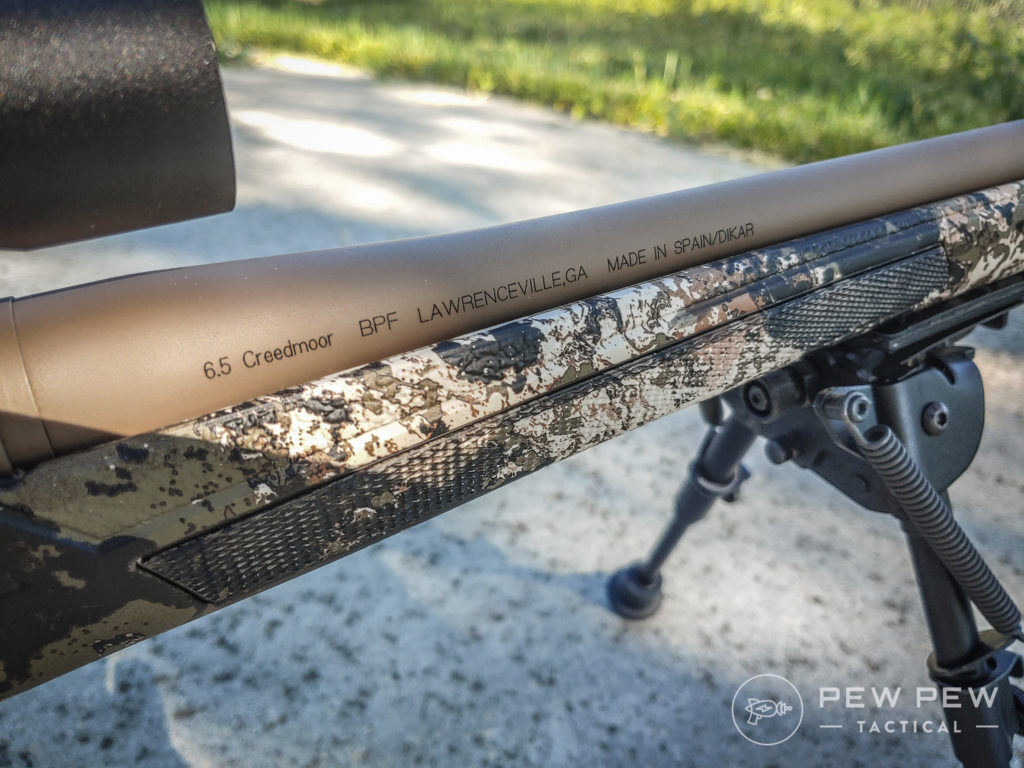 Accuracy: 4/5
1.4 MOA was a bit larger than I would like, but I shoot 5-round groups minimum and was running factory ammo. That said, this is absolutely accurate enough to ethically hunt with.
Customization: 2/5
Since this is CVA's own design, there doesn't look like much on the market to fit it. While the Cascade takes Savage 110 scope bases, CVA doesn't mention if the action itself will fit a Savage or someone else's inlet for stocks and chassis.
But again this is a hunting rifle and I love the stock it came with.
It does retain 2 points though since it has a threaded barrel and that opens up a lot of options. Personally, I'm going to throw a muzzle brake on it to help tame the recoil a little since it is so lightweight.
And it does come with two front swivel studs so you can mount a bipod and a sling at the same time.
Value: 5/5
For the price you're getting a LOT of rifle. It's good looking, good feeling, the trigger is amazing, and the details like thread protector and magazine are well executed.
Plus, it has a threaded barrel for a ton of options that way.
499
at Sportsmans Warehouse
Prices accurate at time of writing
Prices accurate at time of writing
Overall: 4/5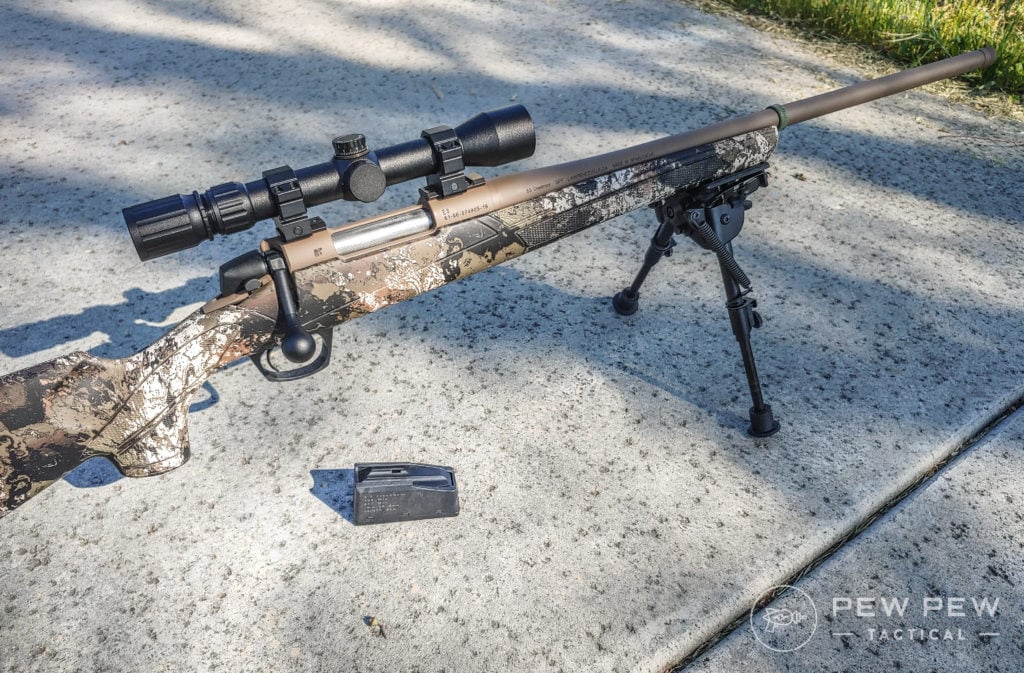 Conclusion
The CVA Cascade is a high-value rifle. Punching way outside of its price point, this rifle simply delivers. While the cosmetic QC could have been better, the functional parts are well-engineered and amazingly executed. I highly recommend the Cascade for a true working or hunting rifle.
Working in the firearms industry is awesome, the range of firearms I've gotten to shoot that I otherwise would have never laid eyes on is one of my favorite parts.
Sometimes I get asked to review something that I really don't have much interest in. If I'm honest, the CVA Cascade was one of those. Another budget-minded hunting rifle is… not high on my list of things to take to the range and spend ammo on.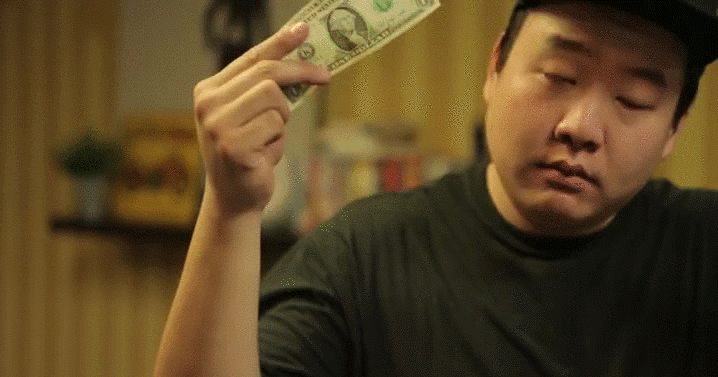 By the end of using the Cascade I've changed my mind, this was actually a real treat to get to use. For the price this is an incredible rifle that feels and functions great.
The attention to detail is impressive. Good magazines, awesome trigger, short bolt throw, metal thread protector, all of it tells me that this rifle was designed by people that care about their product and that use their product themselves.
I would absolutely recommend this rifle to anyone looking for a quality hunting rifle.
What is your go-to budget-friendly hunting rifle? What was the best game you've taken with it? Let us know in the comments! If you're just getting started in hunting, take a look at our Introduction to Deer Hunting. If you need some great glass for your new rifle, the Best Long Range Optics can help!