There is a Catch-22 when it comes to building AR-15s recreationally.
Lots of people, including myself, love the modularity with the platform.
We talk about how we can swap parts easily and change an AR to better fit a shooter's needs.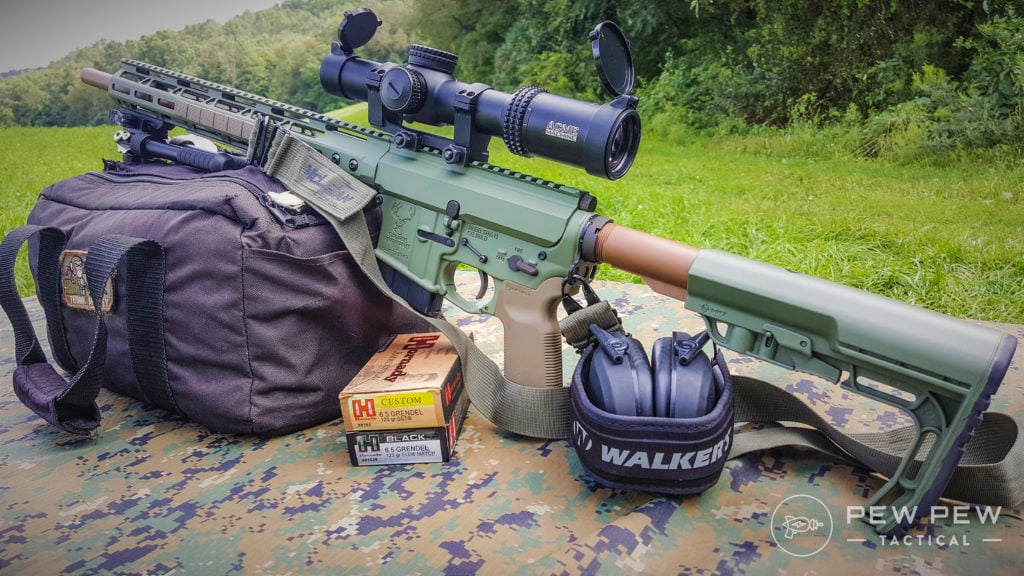 While that is true, most people own an AR that fits a certain role and NEVER change it.
Don't get me wrong, it is a modular system.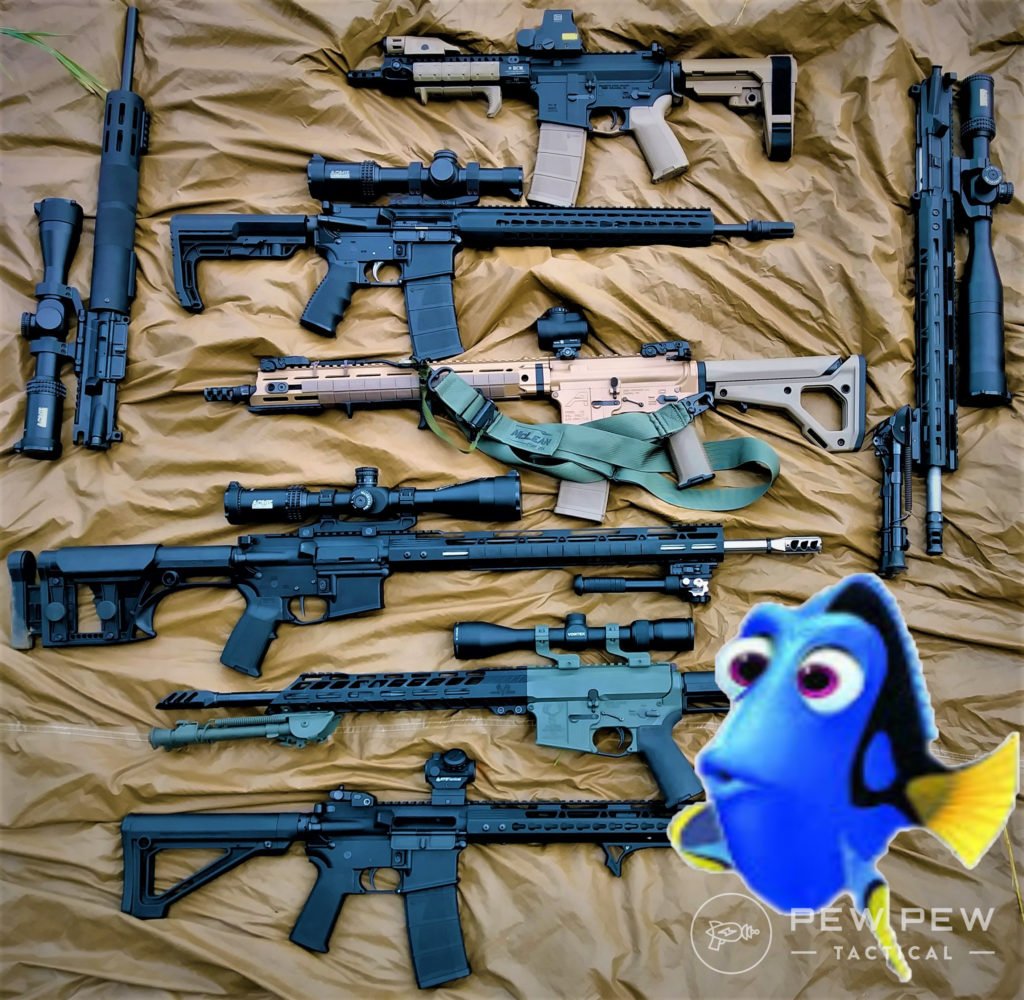 But it is also fun to keep building and making dedicated rifles, or pistols to fit a need.
Enter my Frankenstein 6.5 Grendel, dedicated to woodchuck and coyote removal.
Table of Contents
Loading...
The 6.5 Grendel
I will be the first to admit that I am a huge 6.5 Grendel fan boy.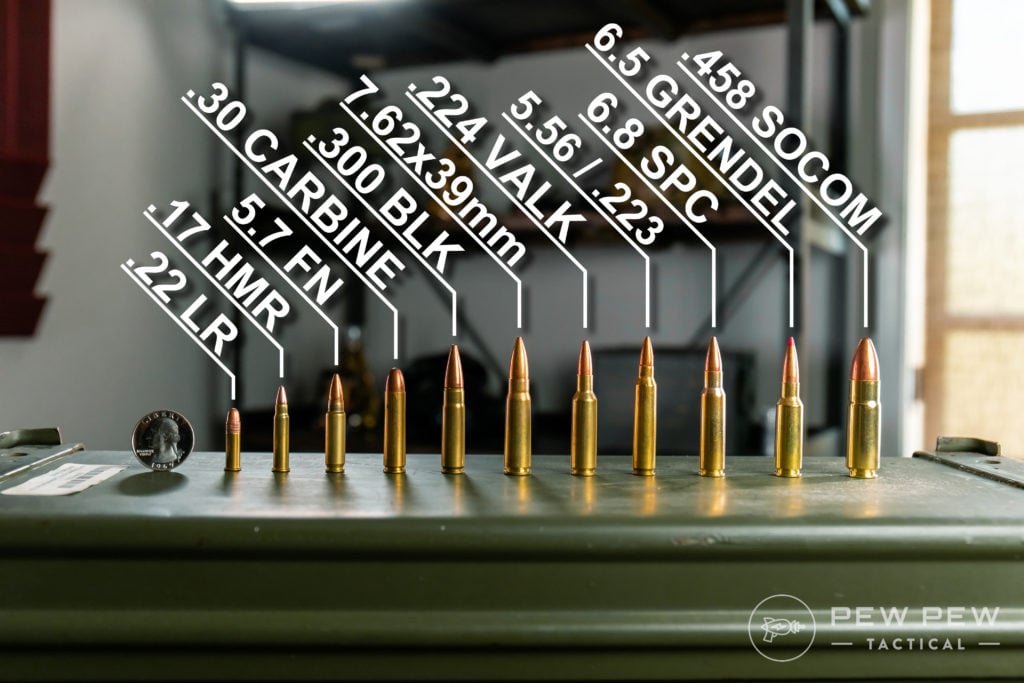 Whether for hunting, or punching paper far away, in the AR-15 magazine well it's among the top for cartridge considerations.
A 6.5mm projectile has great sectional density and ballistic coefficients to maximize velocity.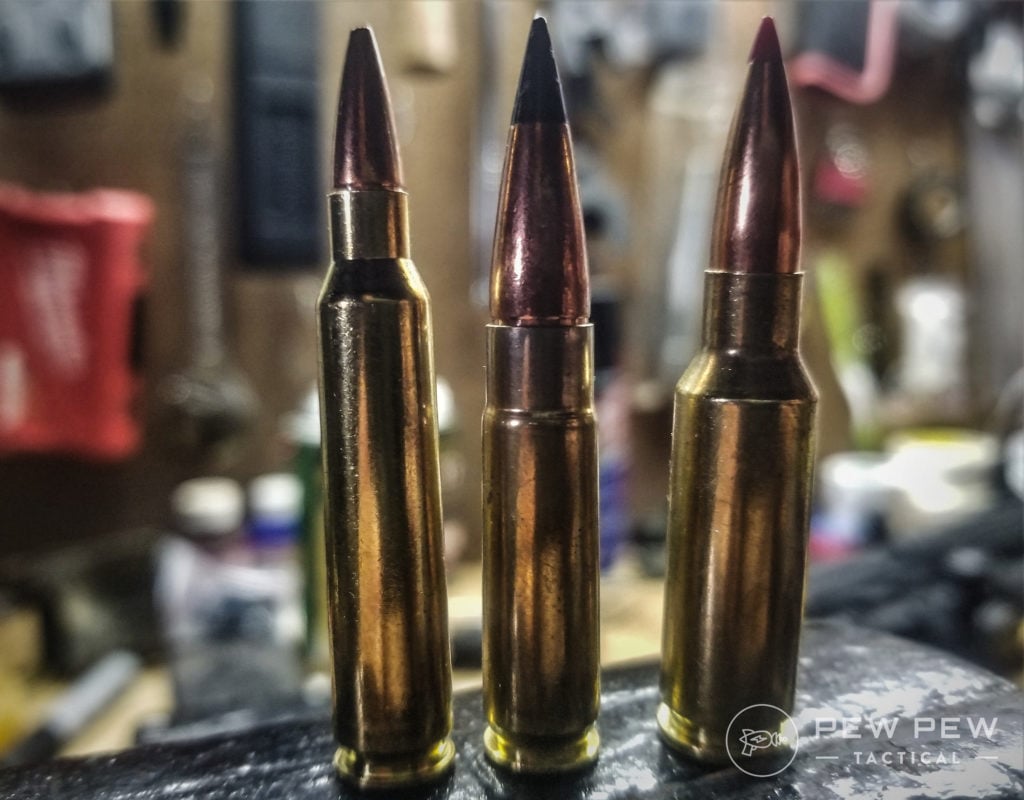 God Bless Bill Alexander.
Back in 2003, in collaboration with Arne Brennan and Janne Pohjoispä, the 6.5 Grendel was created to be a medium to long range cartridge capable of fitting inside of an AR-15 magazine well.
It mimics the drop of the .308 Winchester and is hovering around 1,000 ft. lbs. of kinetic energy out to 400 yards.
25
at Lucky Gunner
Prices accurate at time of writing
Prices accurate at time of writing
For hunting, where caliber size and lethality is a concern, the 6.5 Grendel is hard to beat for an ethical cartridge to take down deer-sized game in an AR-15.
My Barrel
The barrel that I went with is an 18" 416R stainless steel with a rifle length gas.
It was made by Rick Hoffmeyer of Radical Barrels, LLC. It is an HBAR profile, and uses an unthreaded 11-degree target crown. It was made to my specs after speaking with Rick.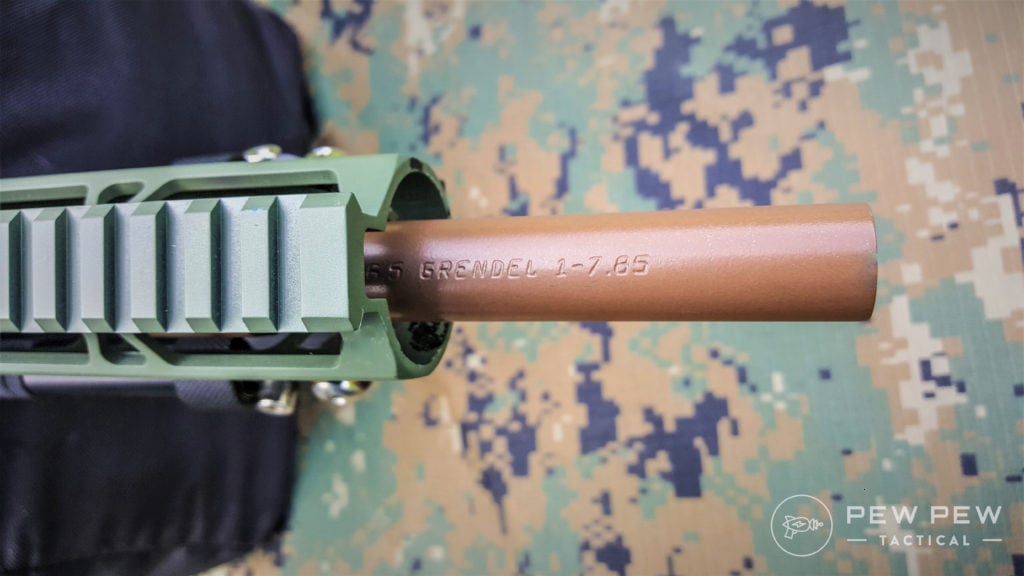 The rifle twist is custom at 1:7.85". Alexander Arms recommends that a 1:9 twist rate be used with barrels 20" and up, and 14" and under using 1:7.
With this 18", it splits the difference and it has proved to be very accurate with Hornady 123 grain SSTs.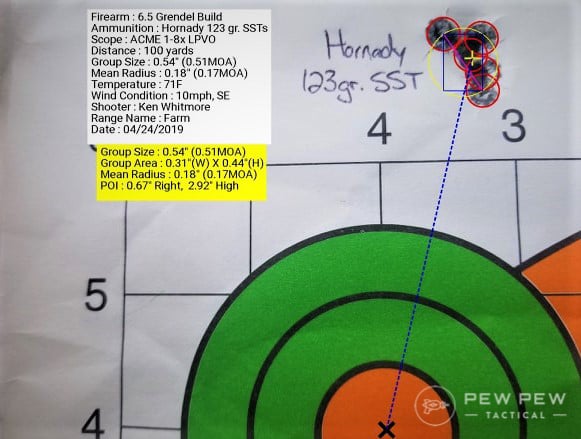 My Bolt
The bolt that I am using is a Type 2 Maxim 6.5 Grendel bolt. It is a solid bolt for the price, but at some point, it will be upgraded to JP Enterprises Enhanced Bolt.
JP knows a thing or two about precision, and their parts are a gold standard.
133
at Brownells
Prices accurate at time of writing
Prices accurate at time of writing
The carrier is from Bear Creek Arsenal. It came with the upper receiver I purchased because it is a side charger. Staking at the gas key is well done, and for a light use hunting rifle, it has performed to my expectations.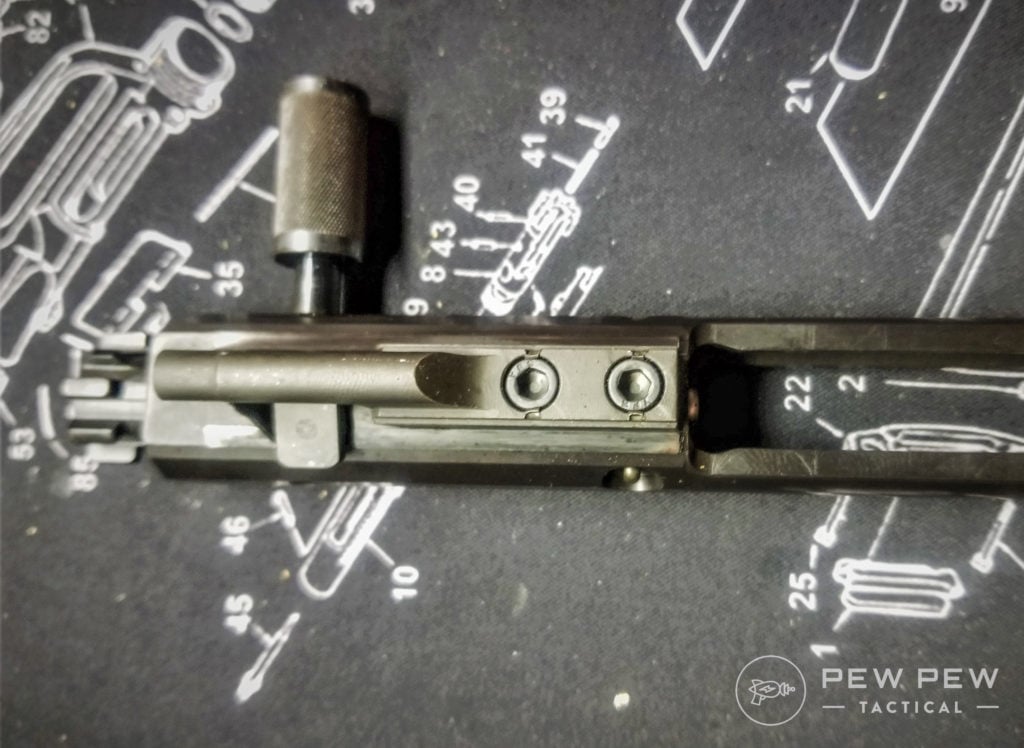 Keep in mind! When building a 6.5 Grendel AR, you must get the correct bolt to match to your chamber!
The most popular at this point is the Type 2 bolt with a 6.5 Grendel chamber. Although not as prevalent, there is also the Type 1 with a .264 LBC chamber.
They both shoot 6.5 Grendel ammunition, but the bolt must be matched to the chamber. The Type 2 bolt uses a bolt face recess of .136" while the Type 1 uses a recess of .125".
Or if you don't want to worry about all that, get a complete upper for your Grendel. I've shot a lot of complete Grendel uppers for our Best 6.5 Grendel Upper review and in our testing the Goldilocks complete upper came from Palmetto State Armory.
Best Goldilocks 6.5 Grendel Upper
360
at Palmetto State Armory
Prices accurate at time of writing
Prices accurate at time of writing
The Trigger
I decided to go with the Elftmann SE Curved. Overall, I have been happy with the Elftmann cassette-style drop-in trigger.
Trigger pull has been consistently between 3.5-4 lbs., and reset is excellent. I have felt smoother, but for the price it is an excellent trigger.
162
at OpticsPlanet
Prices accurate at time of writing
Prices accurate at time of writing
A match grade trigger aids in keeping tight, consistent groups. Trigger control is paramount, and even a smooth, mil-spec trigger can yield sub-MOA groups at 100-200 yards.
At extended ranges though, match grade, light-weight triggers make the process much easier and repeatable.
The Receivers
The upper receiver is a Bear Creek Arsenal side charger like I mentioned before. It is billet T6 7075 aluminum and anodized.
I did my own rattle can spray paint on it because I have a mortgage and can't afford awesome Cerakote. If you're interested in learning to rattle can your own rifles, Pew Pew Tactical has a great video and article to get you on the right track!
It came as a package with the nitrided side charging bolt carrier.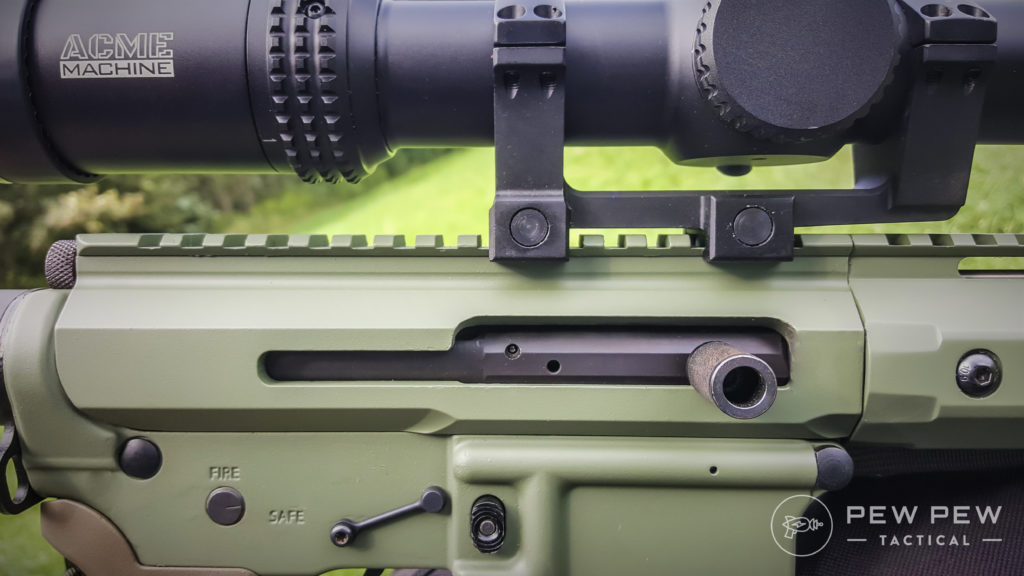 The lower receiver is a Stag Arms and it is a forged lower. Fit and finish is excellent, and I have yet to have a problem building on a Stag.
I hate to be that guy, but I bought the Stag for the roll mark. For a dedicated hunting rifle, the stag logo called to me.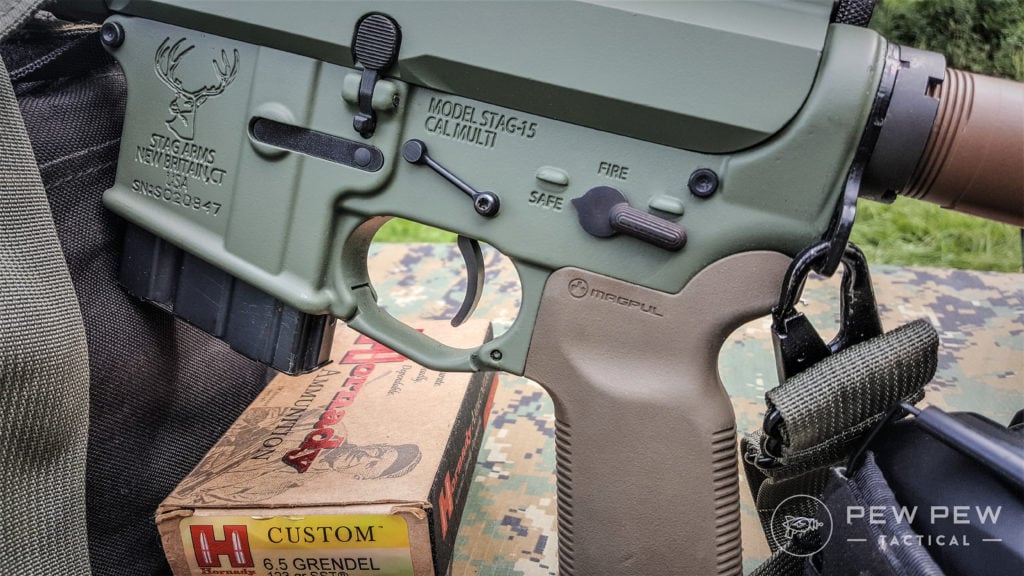 85
at Stag Arms
Prices accurate at time of writing
Prices accurate at time of writing
The Stock
The stock was an easy choice for me because I wanted something light-weight and balanced the rifle at the same time.
I chose the MFT Minimalist because it is one of the lightest adjustable stocks, especially at an inexpensive price point.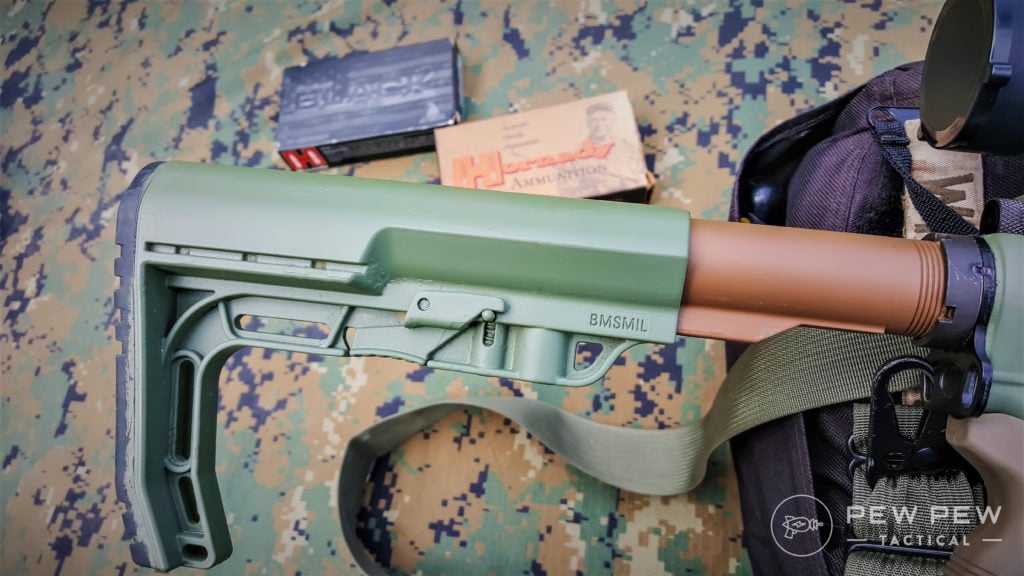 The ability to adjust the length of pull (LOP) is important on a hunting rifle. Depending on the season, cold weather layers, or light springtime clothing can change the LOP.
48
at OpticsPlanet
Prices accurate at time of writing
Prices accurate at time of writing
In Western Pennsylvania, there is a big difference in temperatures depending on the season.
The Optic
When choosing the optic, I wanted something versatile with an illuminated reticle.
During a trip to Texas last year, I had success shooting hogs with the ACME Machine 1-8x28mm LPVO. It is a first focal plane (FFP) optic and is versatile as a hunting optic.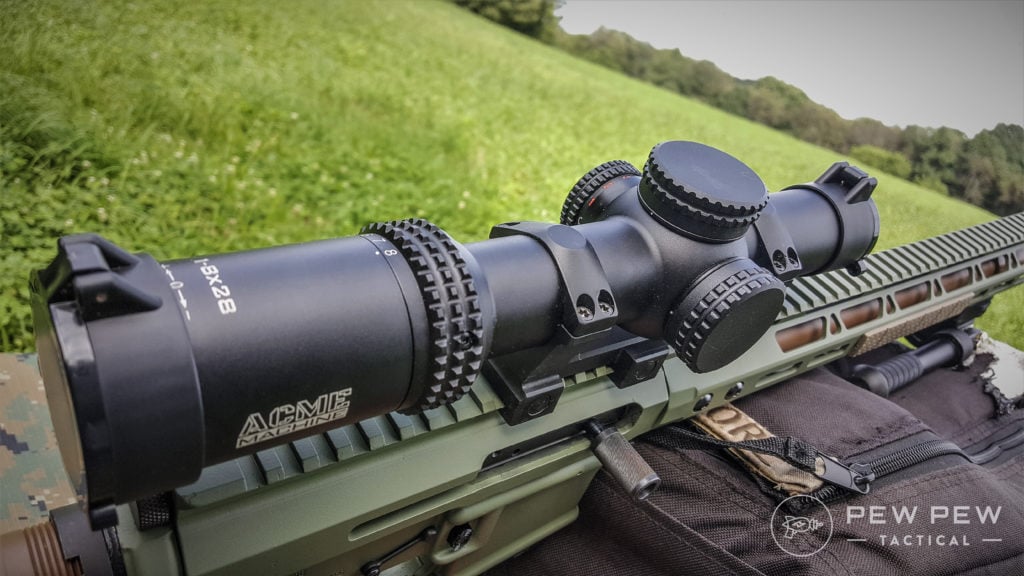 The reticle is red or green illuminated and at 1x, or 8x provides an excellent point of aim for shooting coyotes or woodchucks out to moderate ranges.
The glass, in my opinion, is better than some models in is price range, but its eye box leaves something to be desired compared to more expensive models like the Viper PST, or Steiner P4Xi.
450
at Amazon
Prices accurate at time of writing
Prices accurate at time of writing
Parting Shots
The best part about the AR is that you can do whatever you want.
It is a versatile tool for hunting, or for recreational target shooting, and with the 6.5 Grendel it pushes the envelope of what the platform can do at long ranges.
Do you have a dedicated hunting MSR? What are you hunting with it? Need new glass for your long range set up? Take a look at the Best Long Range Rifle Scopes!