If you've been around the gun community long enough, you've likely heard about the battle waging between 9mm and .45 ACP, or maybe the one between .40 S&W and .45 ACP…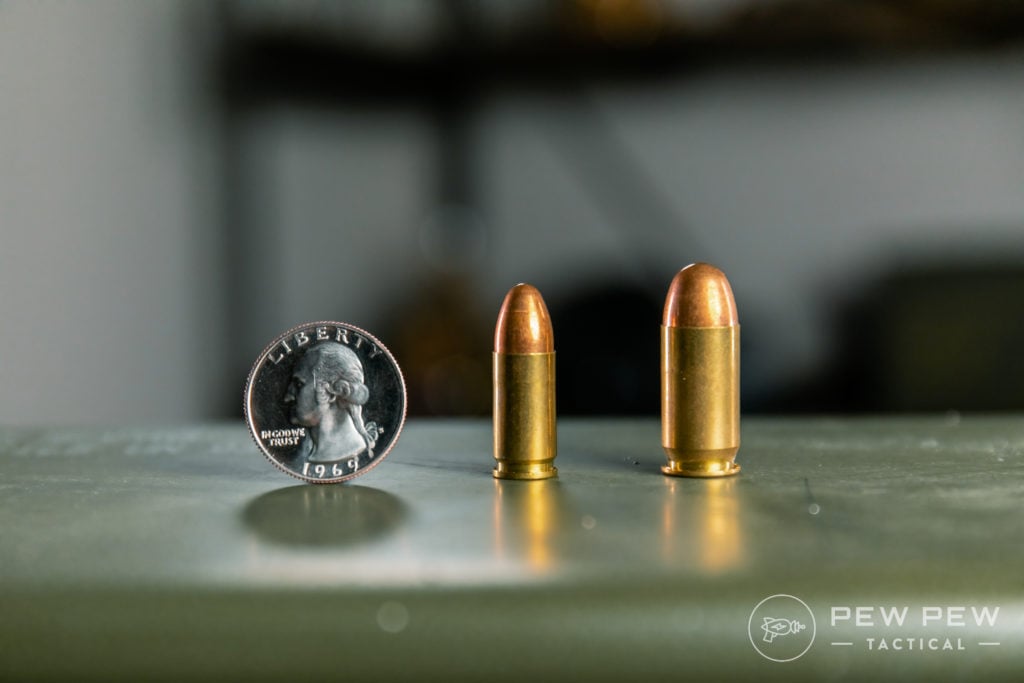 Some people love to rant about the 9mm, while others prefer to take the classic .45 ACP head-on.
Either way, these calibers tend to get the most attention among keyboard warriors…but what about 9mms little sister, .380 ACP?
Both 9mm and .380 both have the same diameter bullet, so what sets these two apart, and when it comes to self-defense which is better?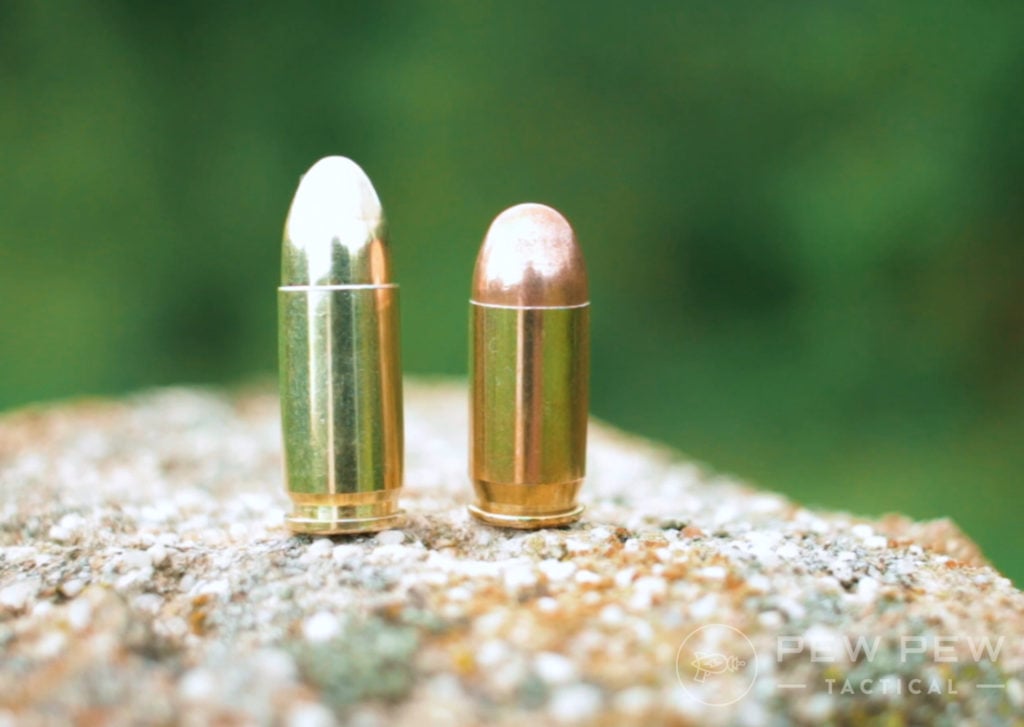 Well, we're here to offer a little perspective and some data to help you out. We'll walk through the similarities and differences between 9mm and .380 ACP, then help you figure out which one is right for your defense setup.
So, keep reading!
Table of Contents
Loading...
A Little Bit on the .380
The .380 is an American-made cartridge created in 1908 by John Moses Browning.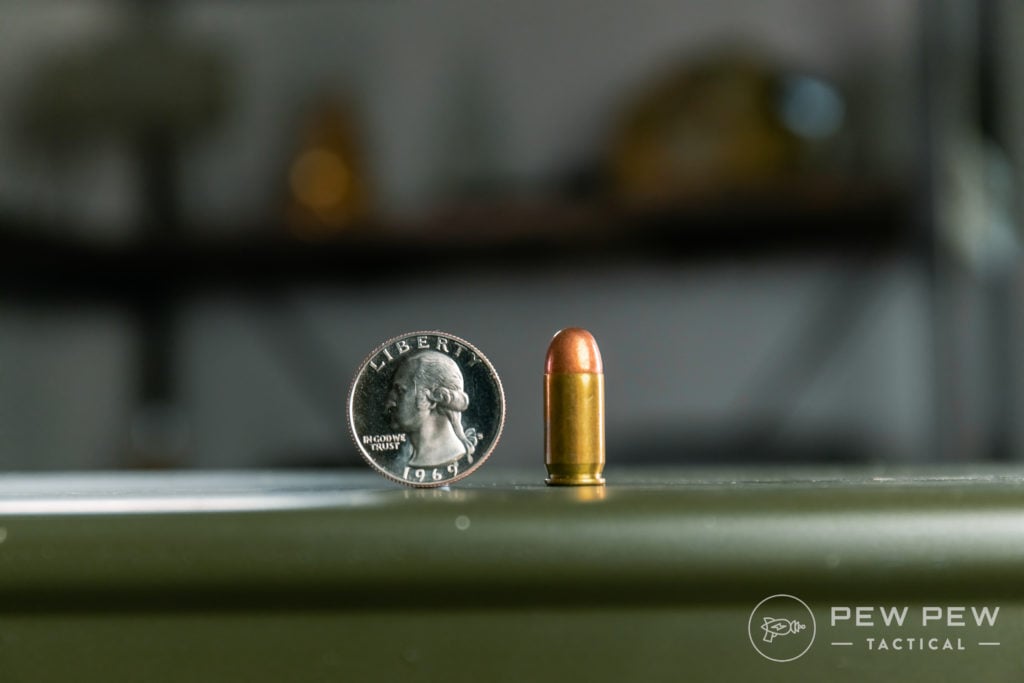 It's also referred to as the 9mm Browning, the 9x17mm, and the 9mm short, all due to the fact that it has the same diameter as the 9x19mm Parabellum.
But for easiness' sake, let's just stick with calling it .380 ACP.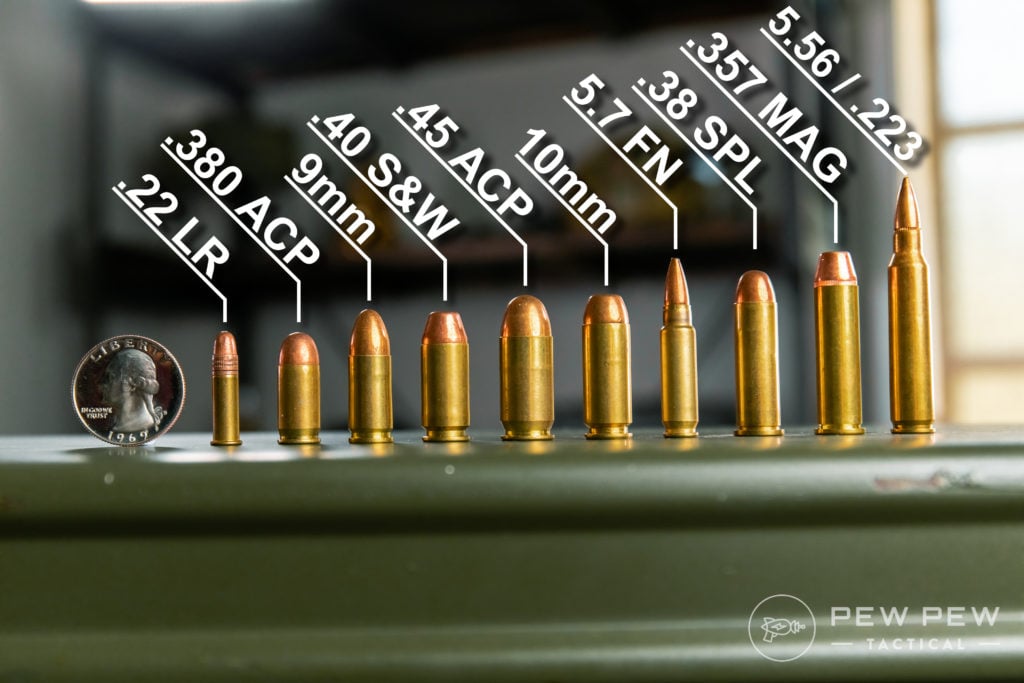 The .380 was designed as a low-recoil round that would be easy to manage but strong enough to neutralize oncoming threats.
Unfortunately, the .380 never lived up to its true potential as a service round and was overshadowed by the performance of the 9mm.
Still, it did see action among some police forces and was the caliber used by the MAC-11 submachine gun.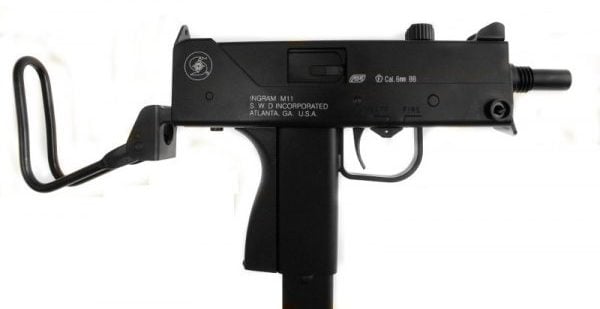 Even though the .380 never lived up to the expectations that Browning may have hoped for, it did become a popular round for backup pistols due to its relatively small size.
And thanks to the gun's low recoil, it's been marketed as a great self-defense cartridge for inexperienced shooters.
Comparing the .380 to the 9mm
With the exception of the train-stopping .45 ACP, which has a long history of success in the field, most other cartridges in production have a hard time squaring off with the 9mm – and for good reason.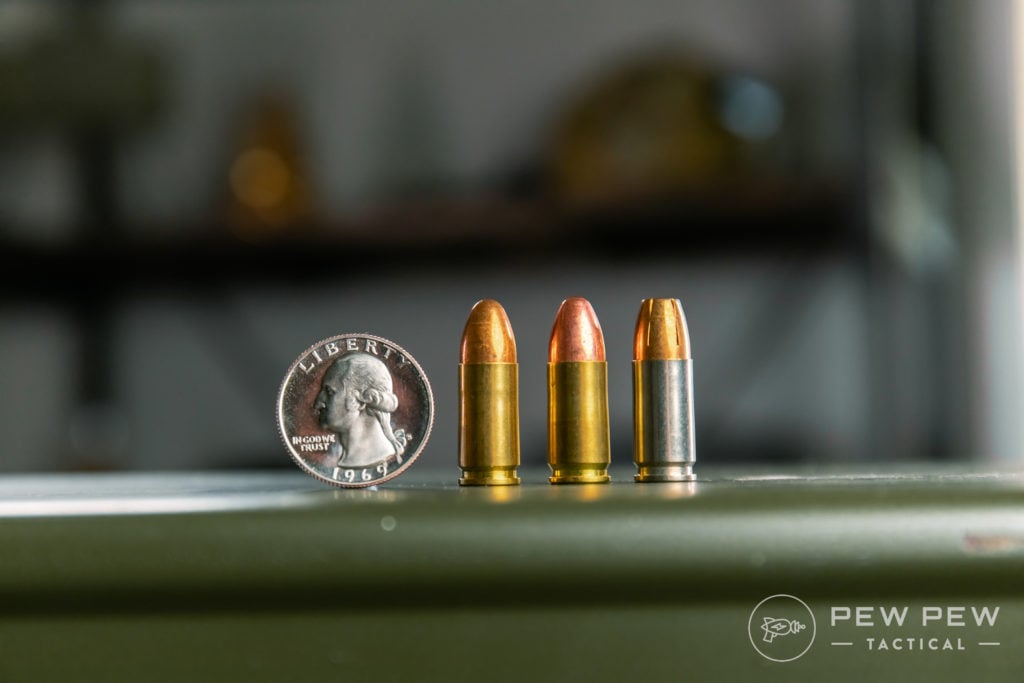 The 9mm gives you the best of all worlds — magazine capacity, control, and power. It's not hard to see why it's a favorite of law enforcement worldwide, and also one of the most popular calibers time and time again.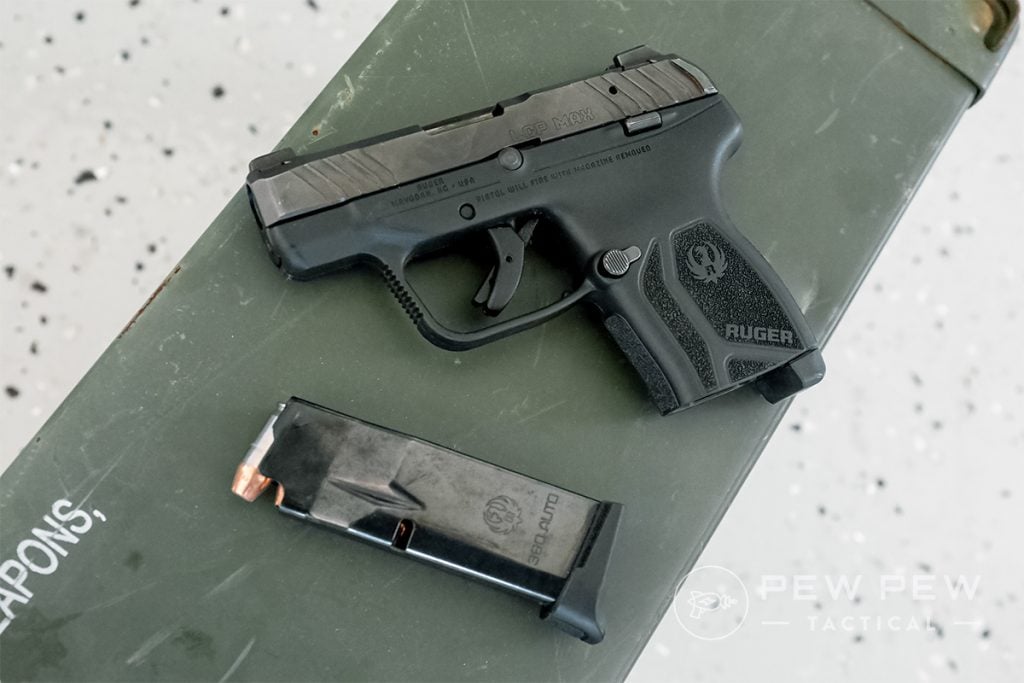 While the .380 might just look like the 9mm's shorter cousin, in actuality, these two rounds function quite differently.
Keeping that in mind, it's kinda unfair to place the .380 up against the 9mm. (Yes, we know did that with the title, but hear us out…)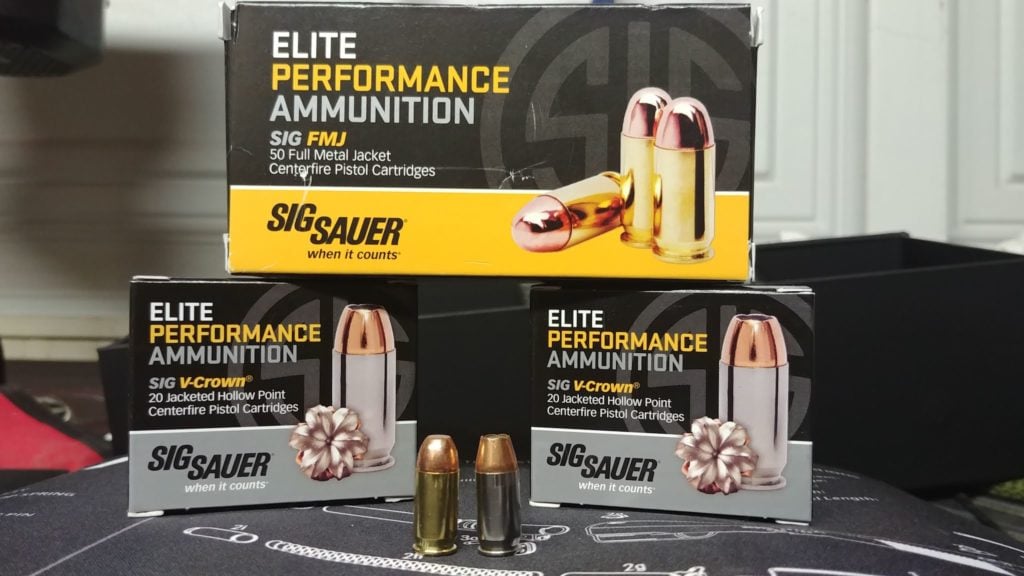 Instead, a better question is "which caliber is better for you?"
Which Is More Powerful?
When looking at power, the 9mm unanimously beats the .380 every time.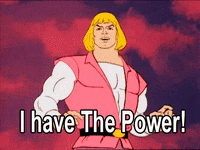 It's a heavier cartridge that produces significantly more energy (including recoil energy).
If power is your primary focus and you're thinking of going with a .380, you're barking up the wrong tree.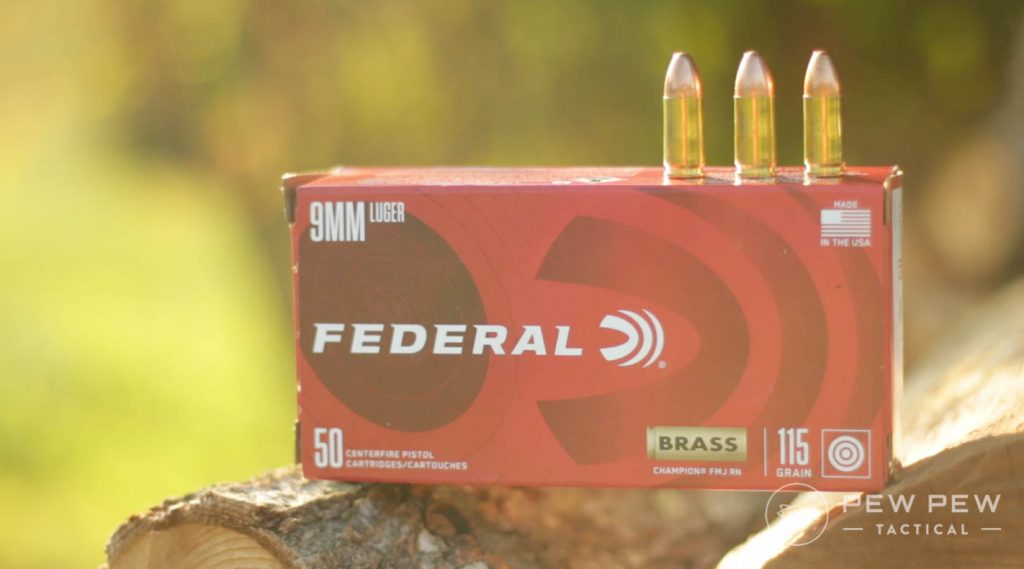 It's been (unfairly) stereotyped as an underpowered cartridge for almost as long as it's been around, but ballistic tests place the 9mm lightyears beyond the .380 with regards to power.
And while it's no match for the 9mm, shooting the right ammo can transform your .380 into a formidable concealed-carry pistol.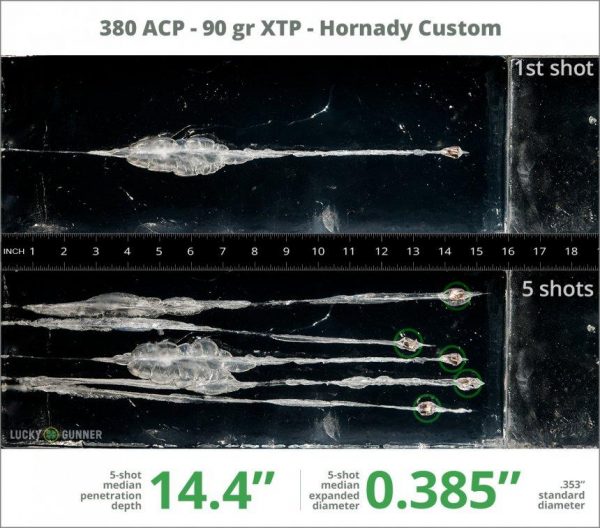 So, Why Choose .380 over 9mm?
Well, if power is your primary decision, you wouldn't. But power isn't what the .380 is made for.
In some ways, the low power of the .380 ACP is actually one of its strengths, depending on how you look at it.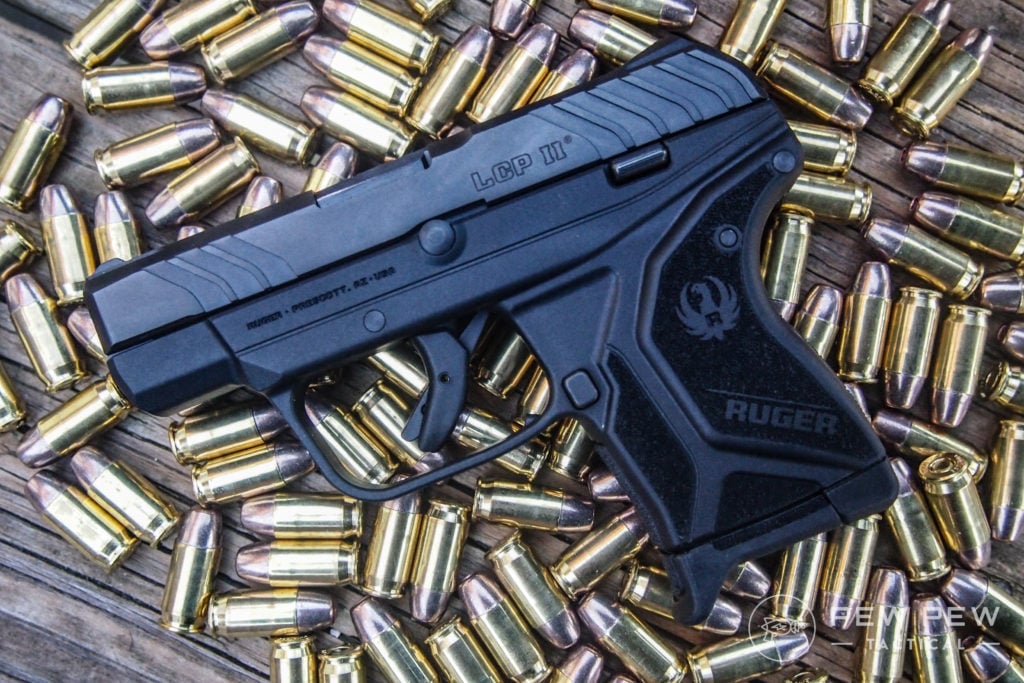 The average .380 gun is designed as an ultra-lightweight, subcompact handgun.
This makes them great for use as a primary or backup concealed carry weapon.
And since the .380 cartridge doesn't produce much recoil energy, you're able to exercise more control over your lightweight handgun than you would with a round like the 9mm.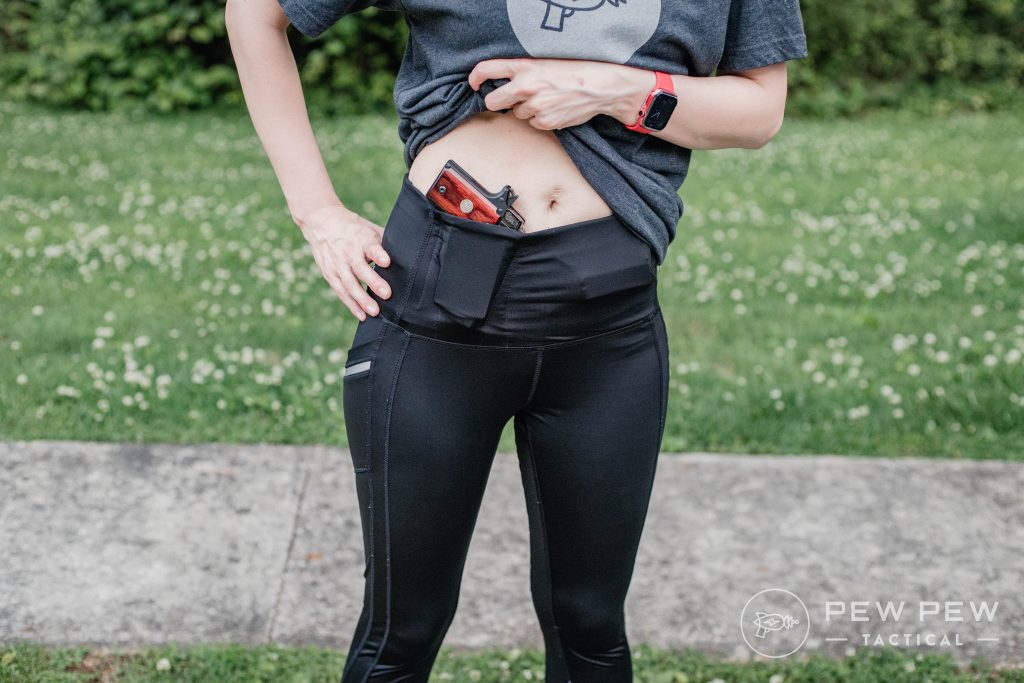 So, what you end up getting with the .380 is a lightweight gun that's not much different in size from pocket pistols like the .22 LR, .25 ACP, and the .32 S&W, but far more powerful.
What about Shootability?
Generally speaking, one of the biggest advantages to the 9mm is that it's an easy-to-handle cartridge — at least when compared to the bigger calibers out there.
Here's a 9mm Glock 19:
Indeed, the 9mm does have a lot to offer in terms of power and control, making it one of the most well-rounded handgun cartridges, in my opinion.
However, when we're looking at shootability between the 9mm and the .380, the 9mm loses this round.
If you're looking for a powerful caliber that's easy to handle, the .380 delivers in every way.
Here's a Bersa Firestorm .380:
It may not have the same expansion or penetration as the 9mm, but it does have lower recoil.
In fact, if you shoot a 9mm handgun and a .380 handgun that weigh the same, the .380 will experience 94% less recoil than the 9mm.
Admittedly, that low recoil won't do you much good against someone on the other side of the parking lot. But it makes a difference if you're stopping an armed assailant from entering your bedroom — especially if you're an inexperienced shooter.
Which Is Best for Concealed Carry?
Again, that depends on the needs and expectations you have of your pistol.
Remember, the 9mm is the superior caliber for military and police because it's powerful, easy to control, and has a maximum effective range of 50 meters (almost 55 yards).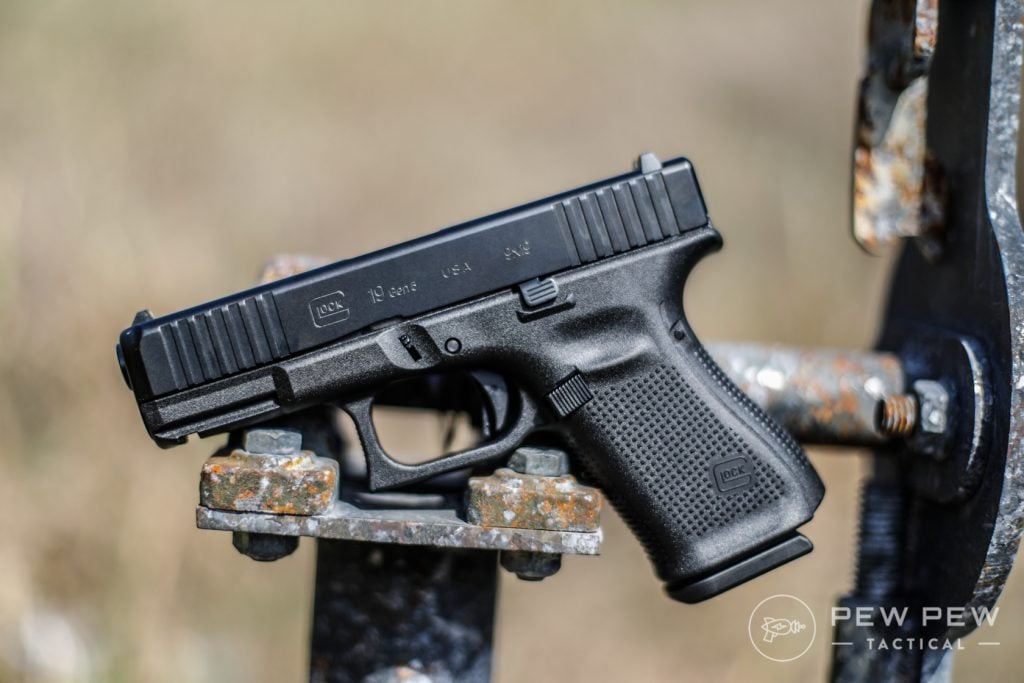 It also has a maximum range of 1,800 meters, but good luck at hitting a target that far away unless you're shooting legend, Jerry Miculek.
Needless to say, the .380 doesn't outdo the 9mm on any of those strengths, with the exception of being easier to control.
But stopping threats 50-yards away isn't what the .380 is designed for.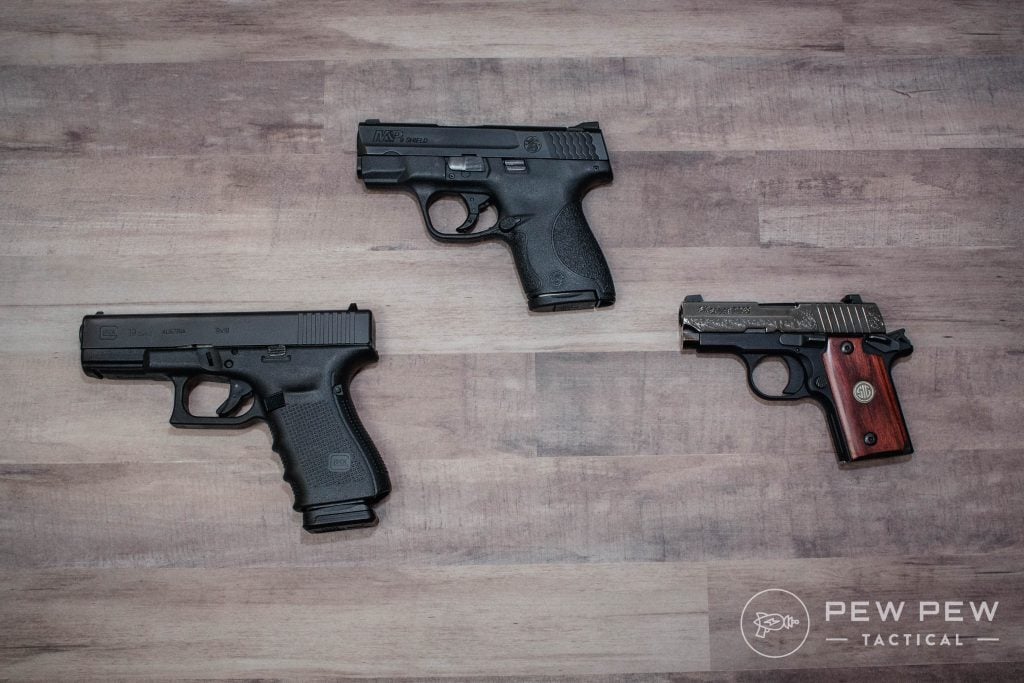 It's a mouse gun that's meant as a last resort to neutralize threats at close range.
For this reason, it's become a popular backpack/purse pistol for some shooters and a backup pistol for law enforcement.
The Verdict
I mean, can you really go wrong with a 9mm?
Personally, I think the 9mm offers an all-around great round useful in almost every type of scenario. On the other hand, the .380 is limited to close-range protection.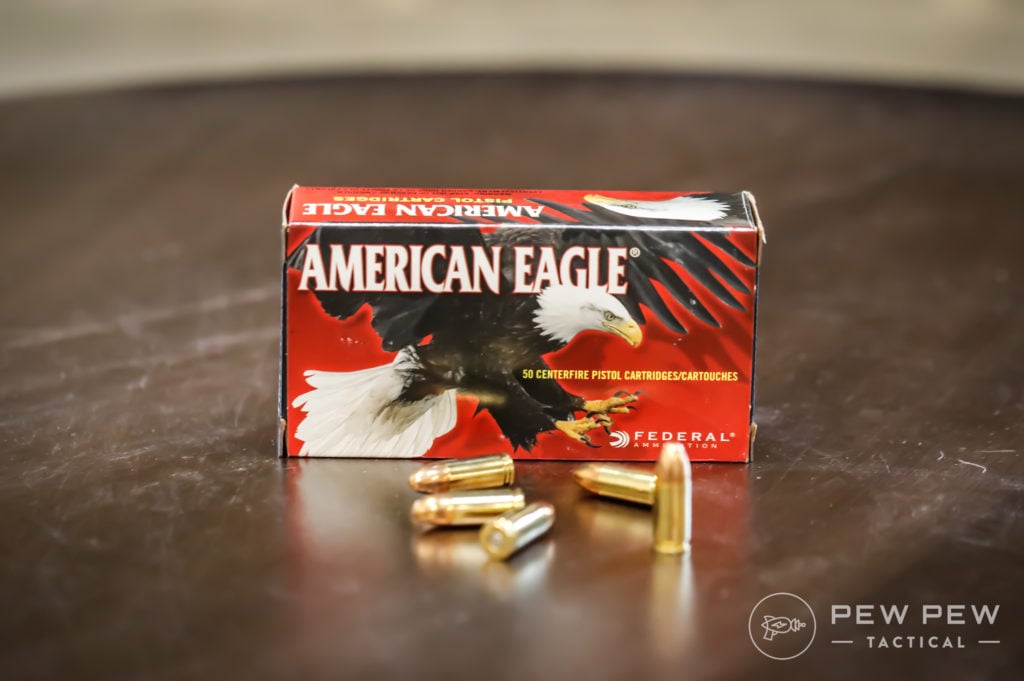 Also, for doomsday preppers, the 9mm clearly wins. You'll likely come across more 9mm ammo than any other cartridge.
But if you've already got a 9mm and want a lightweight, easy-to-carry pistol…the .380 makes a fine addition to your collection.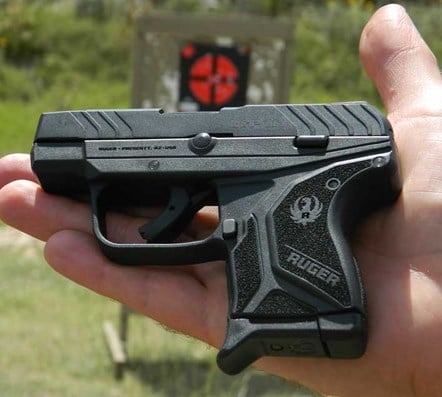 Remember, the .380 isn't an ineffective round by stretch of the imagination. It just doesn't outperform the 9mm in any way except for weight and size.
And since subcompact 9mms are a thing, there aren't too many reasons to opt for a .380 as your primary.
Conclusion
At the end of the day, part of buying a gun is finding the right fit for you.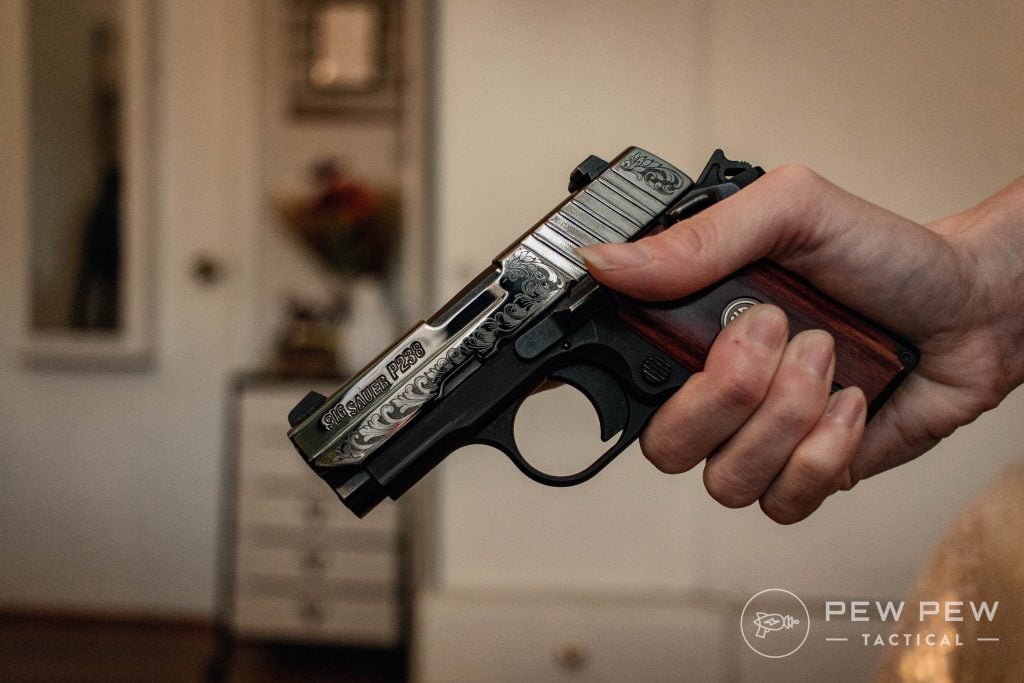 Now that you've learned a little bit about the 9mm and the .380, hit the range and give both calibers a test to see which one you like best.
Did we get it right or is one clearly better than the other? Leave us your thoughts below. Looking for that perfect mouse gun for your collection? Take a look at the Best .380 Pistols.