Barely past SHOT Show 2018, Smith & Wesson has announced the newest addition to their M&P 2.0 line of firearms, the M&P380 Shield EZ.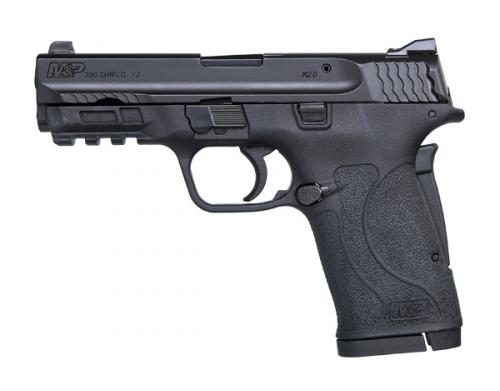 (If you just want the quick and dirty on the M&P380 Shield EZ, feel free to skip to the specs list at the end of this post.)
The new M&P380 Shield EZ is, as the name would suggest, chambered in 380 ACP and was devised to be especially simple to shoot and care for.  Features include an easy to rack slide, an easy to load magazine, and an easy to clean design.
According to Smith & Wesson, the M&P380 Shield EZ is intended as an accessible and easy to use home and personal defense option for both guns noobs and seasoned shooting enthusiasts.  The entire pistol seems designed with this goal in mind.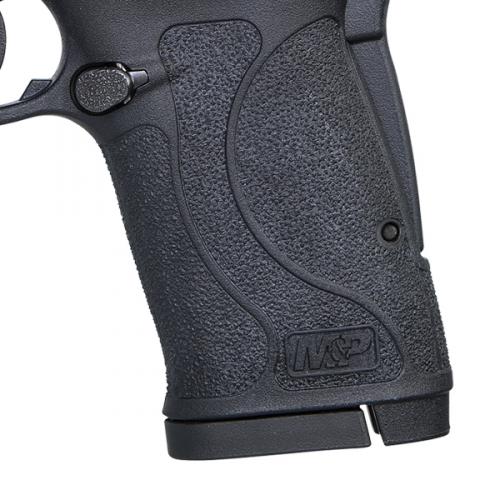 The Smith & Wesson M&P380 Shield EZ's polymer grip features a grip safety for secure handling, an 18 degree grip angle to make aiming come as naturally as possible, and a grip texture designed specifically for the size and recoil of the M&P380 Shield EZ, to keep your grip firm.
For those who prefer even more security, the pistol is also available with an ambidextrous manual thumb safety.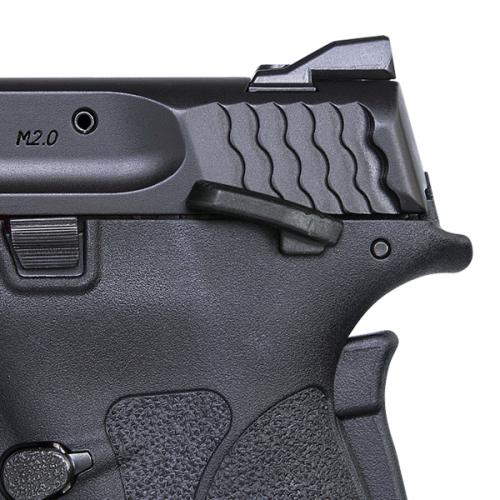 And if that wasn't enough, there's also a tactile loaded chamber indicator, which allows you to both see and feel if there's a round in the chamber, and the pistol can be disassembled without pulling the trigger.
Speaking of triggers, the M&P380 Shield EZ has a light trigger with tactile and audible trigger reset.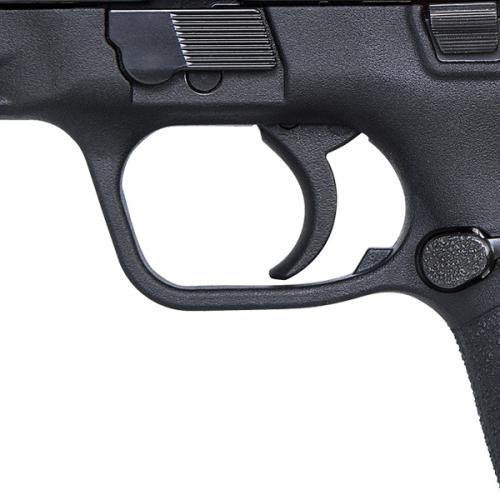 Other features intended to improve the ease of shooting include a windage adjustable white dot rear sight, a reversible magazine release, and a picatinny style rail for you to mount lights, lasers, or whatever else.
The Armornite corrosion resistant finish minimizes the amount of work you have to put in to cleaning and maintaining the pistol (though proper cleaning and maintenance is always essential, no matter what gun you have).
Overall, the Smith & Wesson M&P380 Shield EZ is a thin, lightweight option great for daily carry, a nightstand drawer, or just taking to the range, and it's backed by the Smith & Wesson Lifetime Service Policy.
The M&P380 Shield EZ ships with two easy to load, 8 round M&P Shield magazines and a sight adjustment tool.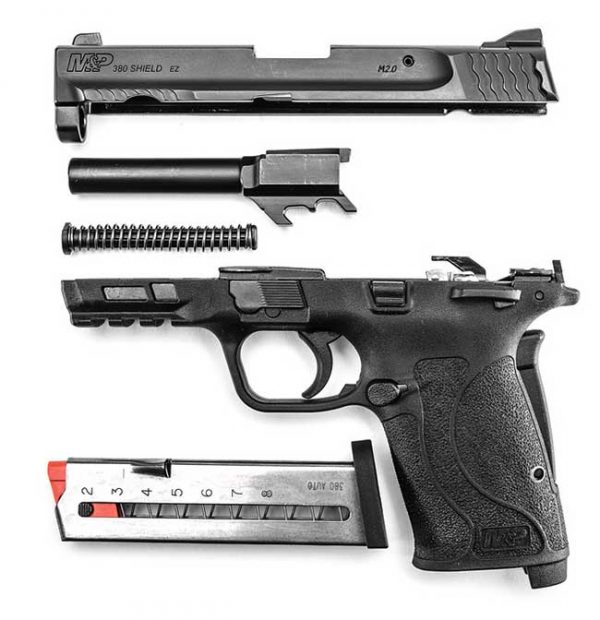 It's currently available for pre-order from Brownells, both with and without the manual thumb safety, for $399.
399
at Brownells
Prices accurate at time of writing
Prices accurate at time of writing
Check out the list below for more of the Smith & Wesson M&P380 Shield EZ's specs.
Specifications
SKU: 180023
Model: M&P® 380 SHIELD™ EZ™
Caliber: .380 Auto
Capacity: 8+1
Barrel Length: 3.675″ / 9.3 cm
Overall Length: 6.7″
Front Sight: White Dot
Rear Sight: Adjustable White Dot
Action: Internal Hammer Fired
Grip: Polymer
Weight: 18.5 oz / 524.5g
Barrel Material: Stainless Steel – Armornite® Finish
Slide Material: Stainless Steel – Armornite® Finish
Frame Material: Polymer
Purpose: Concealed Carry, Home Protection, Personal Protection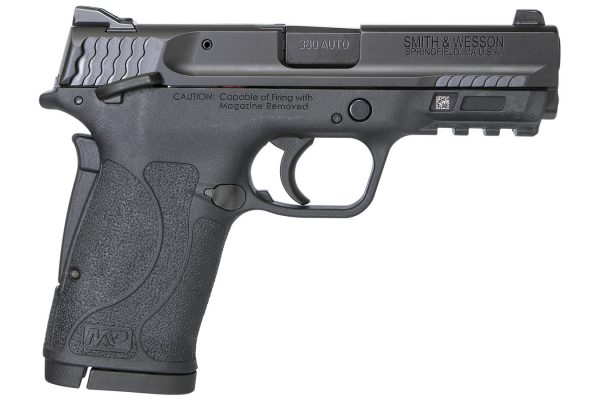 Now tell us what you think!  Have you already pre-ordered the Smith & Wesson M&P380 Shield EZ, or are you waiting to see what everyone else thinks first?  Are there any features that have you particularly excited?  Any that have you wondering what Smith & Wesson was thinking? Let us know in the comments.