What guns sell?
Seriously it's a question everyone involved in the firearms market has to ask from the guys making them, to the guys selling them. What sells is the base point for any future development of firearms.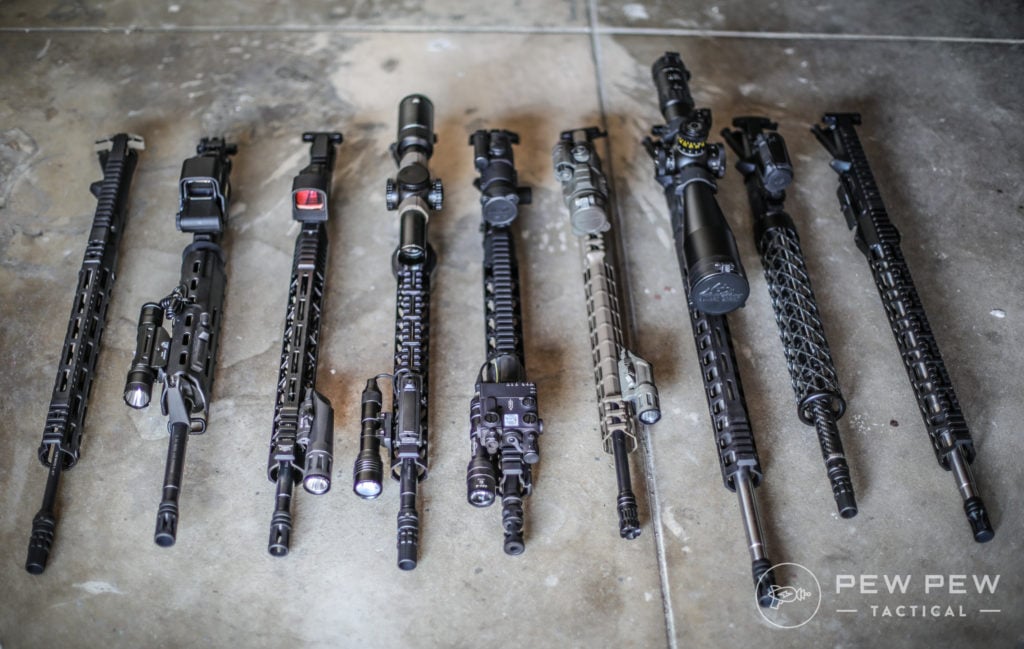 Well, one website that sells massive amounts of firearms can give us a little look at what sells.
Who, you may ask?
Gunbroker, of course.
Gunbroker isn't a retailer, but a website that connects buyers and sellers of guns, gun accessories, ammo, and everything else.
It's basically eBay for guns, and they connect individual sellers, collectors, and their most prominent sellers are FFLs who want to skip past their own website and sell over a website that already has millions as a built-in audience.
Gunbroker keeps a running tab of what guns move and how well they do. They release a report monthly that tells the Top Selling guns of that month broken down by category of weapon type.
What makes this month so special? Why are we doing an entire article on it? Well, June broke records.
June Smashes Records
March saw a record-breaking 3.7 million background checks using NICS. March broke records and set a high bar for single month NICS checks. May was a good month but didn't break the record.
June was a completely different story. June smashed records with 3.9 million background checks.
I'm friends with the owner of my local gun store, and in the first week of June, he told me, with a sense of exhaustion, that he'd sold more guns in the first week of June than the rest of the entire year.
It's important to understand that 3.9 million NICS checks don't mean that 3.9 million guns were sold. In actuality, there were way more guns sold than that. You see, you can buy multiple guns with a single NICS check.
Also, 25 states allow gun buyers to skip the NICS check if they have a concealed carry permit. People who have carry permits generally like guns, and I wouldn't be surprised that permit holders are buying guns just like everyone else.
I did my part with a few new guns, and I'm happy to be part of that 3.9 million NICS checks.
What Sells?
This brings us to the big question. What's selling? Well, using Gunbroker's list, we are highlighting the top gun from every category.
Gunbroker releases the top five selling guns in each category, and because I get a fair amount of creative freedom, I'll also be randomly mentioning other guns on the Top 5 list released by Gunbroker.
Best-Selling Guns of June 2020
Semi-Auto Handguns: Glock 19
The Glock 19 might be the best selling gun ever. Gaston Glock will live a good life full of young Austrian broads, yachts, and vacations because of the Glock 19. This 9mm Glock has been a favorite since it's inception.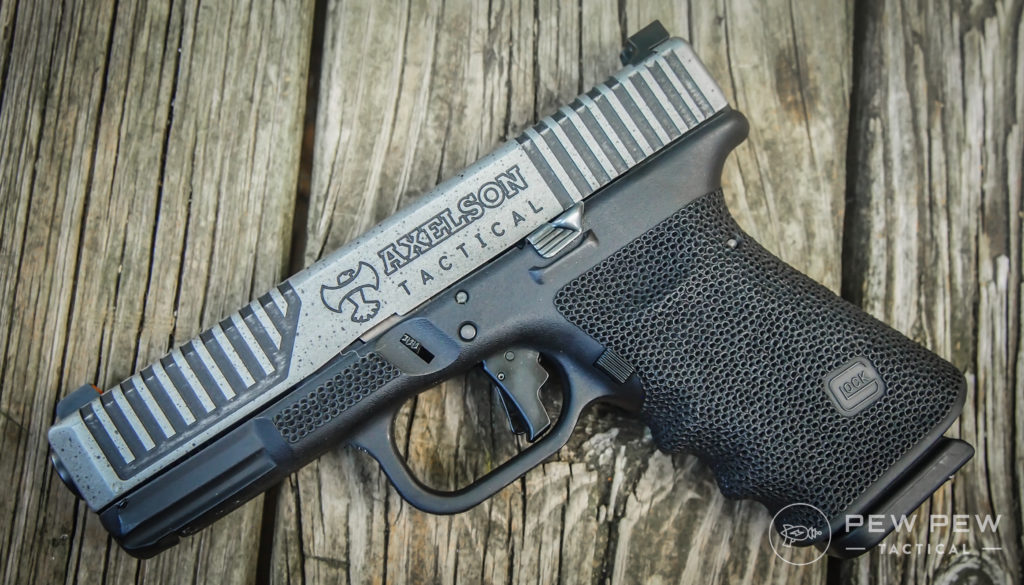 It's a flagship compact firearm that ticked all the right boxes. Way back when the Glock 19 premiered, there were plenty of compact handguns… well, not really.
You were isolated to compact variants of all metal guns, and snub nose revolvers with a few blowback-operated 380s of questionable repute along the way (Except Walther, they are great).
Coming onto the scene, the Glock 19 offered seemingly everything–a compact and lightweight automatic handgun with excellent size to comfort ratio.
The polymer frame cut weight, and you got 15 rounds of 9mm. As Glocks got more popular, the aftermarket exploded.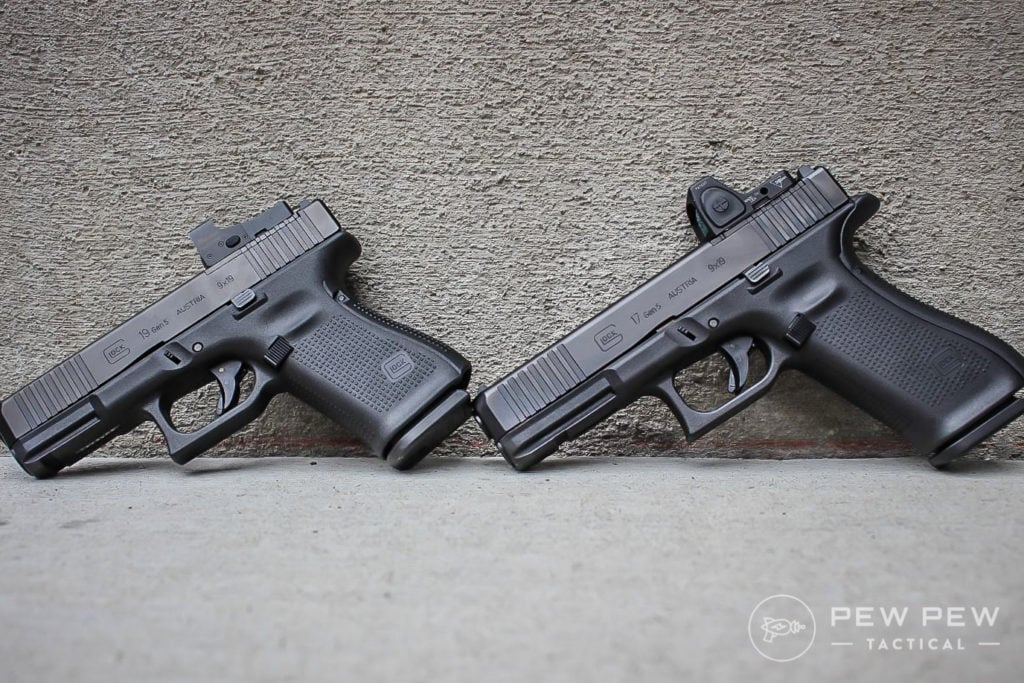 The gun's size, the aftermarket, and the gun's reliability have kept the Glock 19 at the top of the charts. The Glock 19 isn't going anywhere anytime soon from the top of the charts.
Notable Mentions: Both the Springfield Hellcat and the SIG P365 are on the list with the Hellcat edging out the P365 on the list.
Revolvers: Colt Python
The Colt Python has a thunderous return to service, and its return was complemented by SHOT 2020. Let's be real here–the Python was a revolver we've all wanted.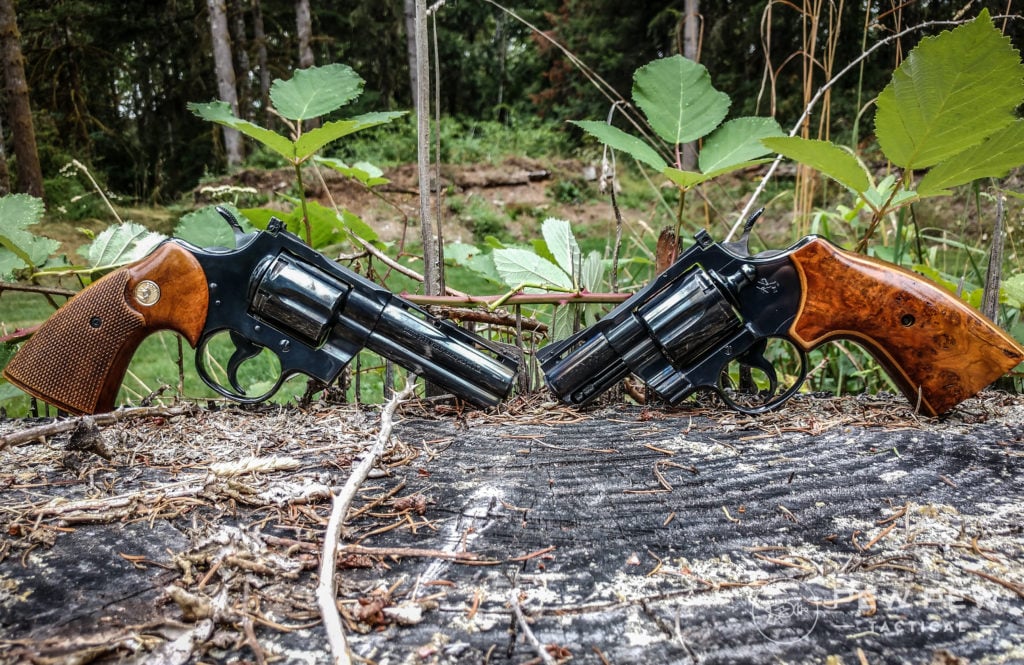 Colt's awesome Python revolver had been out of production for a very long time, and its desirability increased enough to allow plenty of boomers to retire on their Colt collections.
There have been a few comeback issues, but it seems like Colt figured it out and is now producing the guns we all wanted. In a day and age where the automatic handgun rules, the revolver retains some style.
The Colt Python, in general, is a stylish weapon.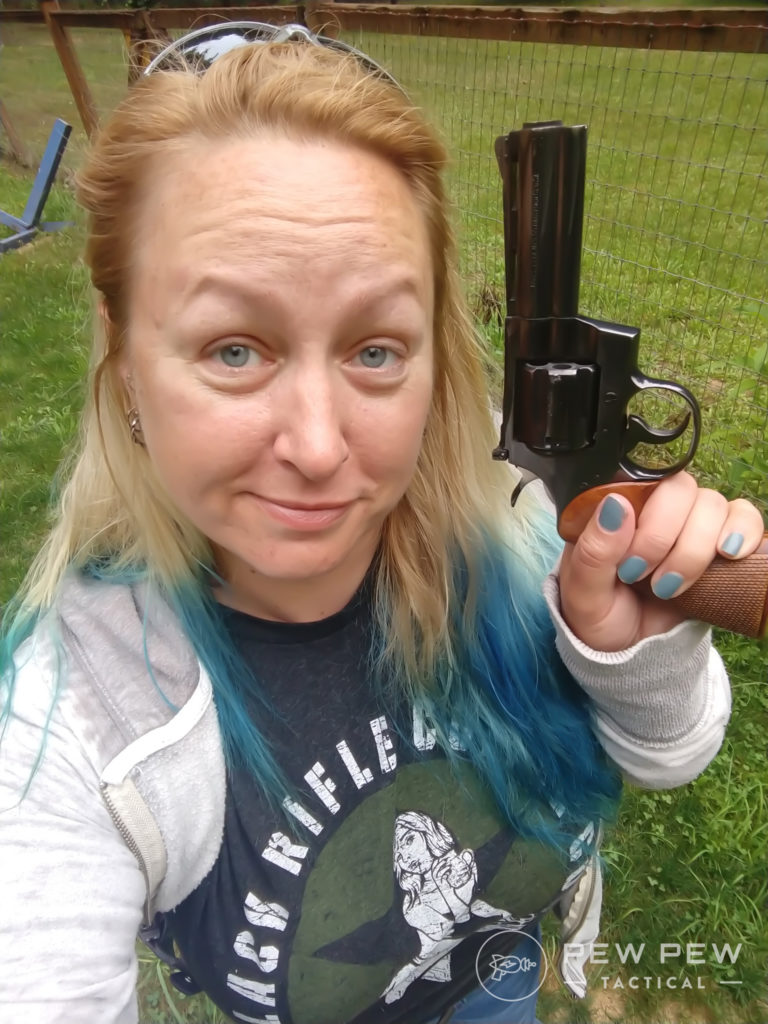 I get why it's topping the sales charts, especially if Colt is making enough of them to actually sell. People have been clamoring for a Colt Python for a very long time, and that demand is reflected in their Gunbroker prices.
The Python has an MSRP of around 1,500 bucks, but they are selling for well above that at the moment.
Currently, the Colt Python is coming in the Rick Grimes style 6-inch barrel variants and the more compact 4.25-inch barrel models. The Python is an old gun that breathed new life into the modern six-gun.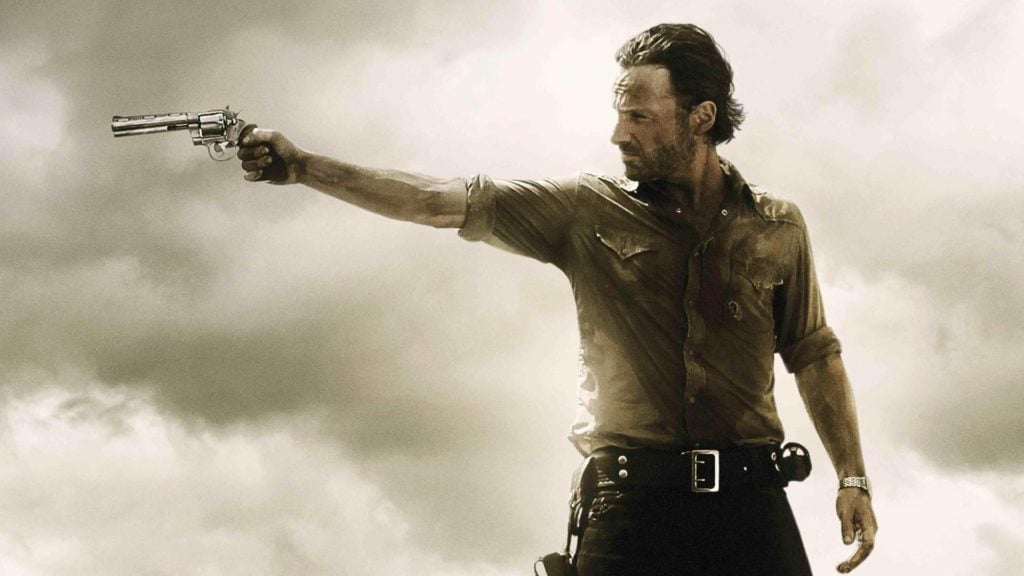 Notable Mentions: The Taurus Judge is on this freakin' list. It's fifth place, but still!
Who is buying the Taurus Judge still? Is it 2010?
Semi-Auto Rifles: S&W M&P 15
There wasn't a doubt in my mind that an AR-15 would be at the top of this list. The AR-15 is America's favorite rifle, it's the most modular rifle, of the easiest to use rifles, and one of the most available.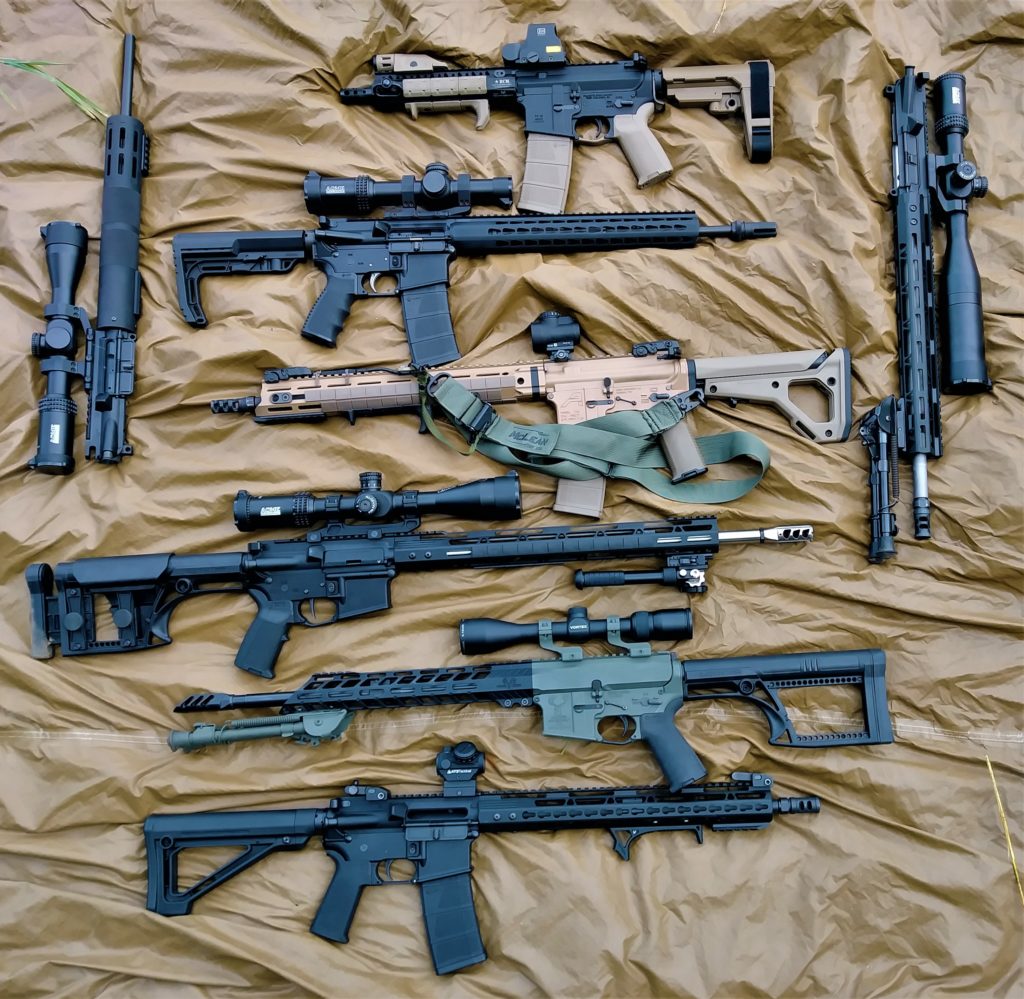 The Smith and Wesson M&P 15 happens to be one of the most mass-produced rifles on the market. The list doesn't distinguish which model or if a particular model was sold, so I'd say you can safely assume this was an amalgamation of every model.
Smith and Wesson's M&P 15 series is an extensive line, and it's complete with duty-grade Tactical models, beginner-friendly Sport models, and the rimfire M&P 15-22.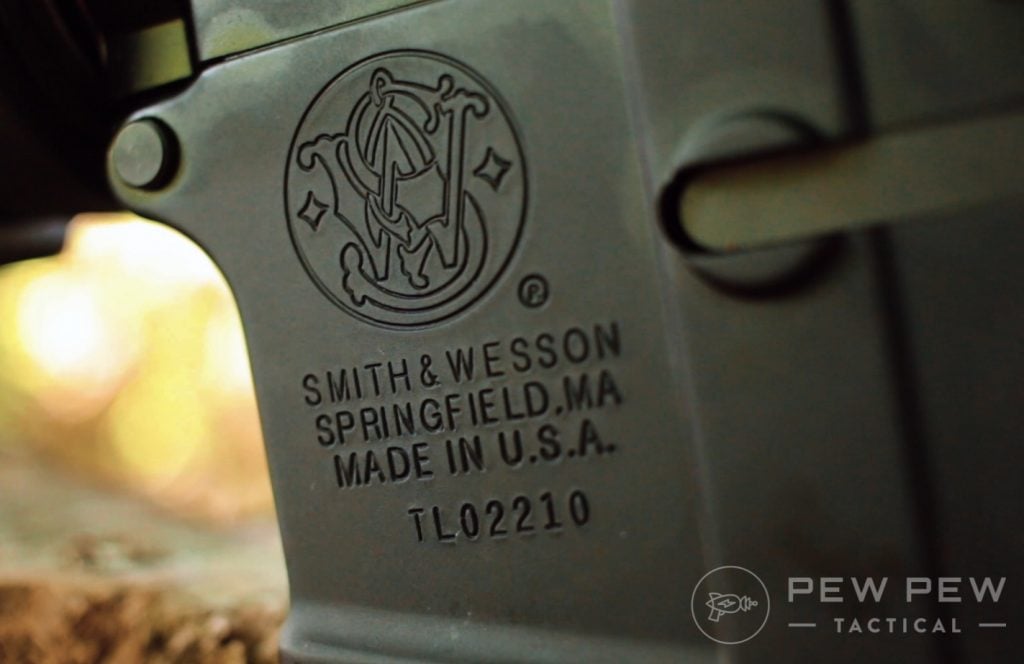 In general, the M&P 15 rifles are sweet AR-15s that excel in the basics of being good guns.
The M&P 15 series can range in price from 450 bucks to 1,500 depending on which model you choose. This gives everyone at every budget option a choice.
A lot of people buying guns are new gun owners, and the M&P 15 makes a lot of sense with new gun owners. Even non-gun owners are familiar with Smith and Wesson, and the brand likely carries some trust with it.
Plus, they are affordable and absolutely everywhere.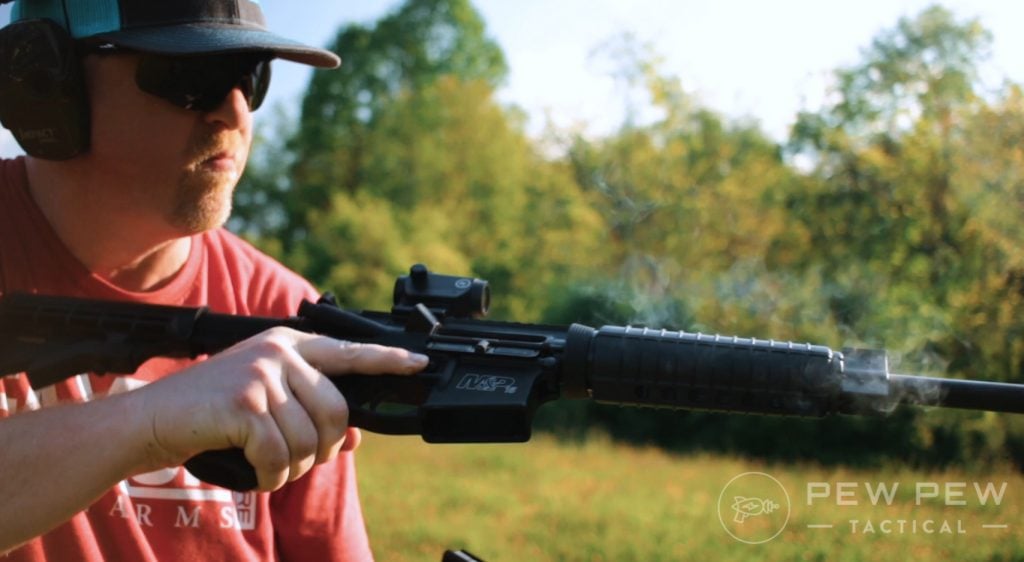 Notable Mentions: The SUB 2000 from KelTec is the only non-AR on the list. It is one of my favorite PCCs–cheap, takes Glock mags (among others), and can even fold in half! There's a lot of reasons to love it.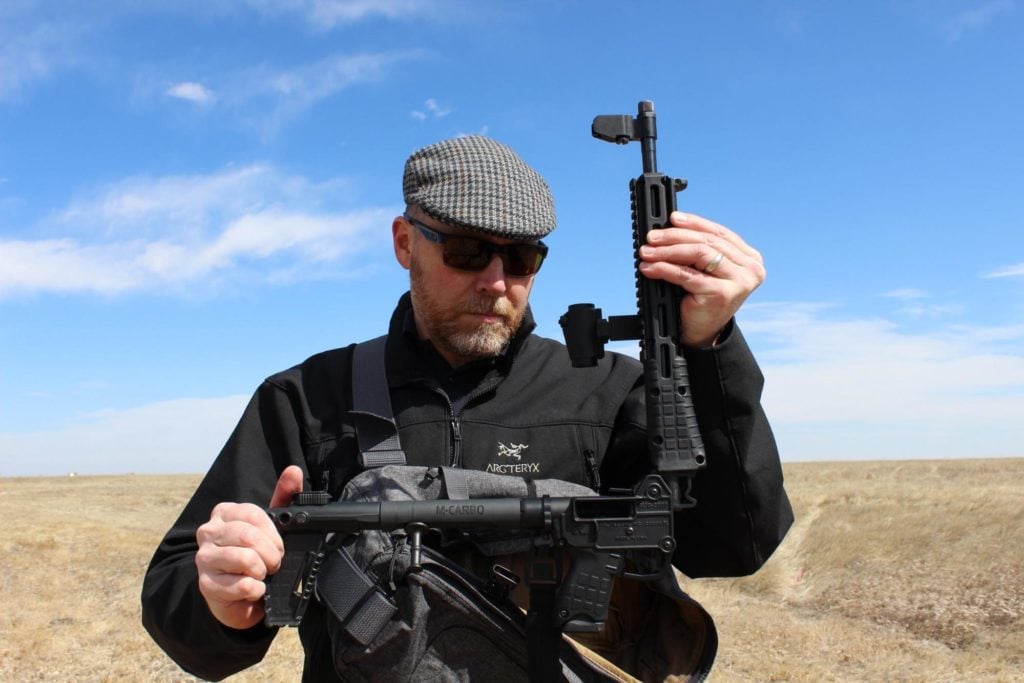 I see why it works and why people are buying it. It's cheap to shoot, fun, and, most importantly, it's not an AR.
Bolt Action Rifles: Remington 700
The Remington 700 is the old standard for bolt action rifles. It's been a deer slayer's best friend and serves as a sniper rifle for various police and military agencies.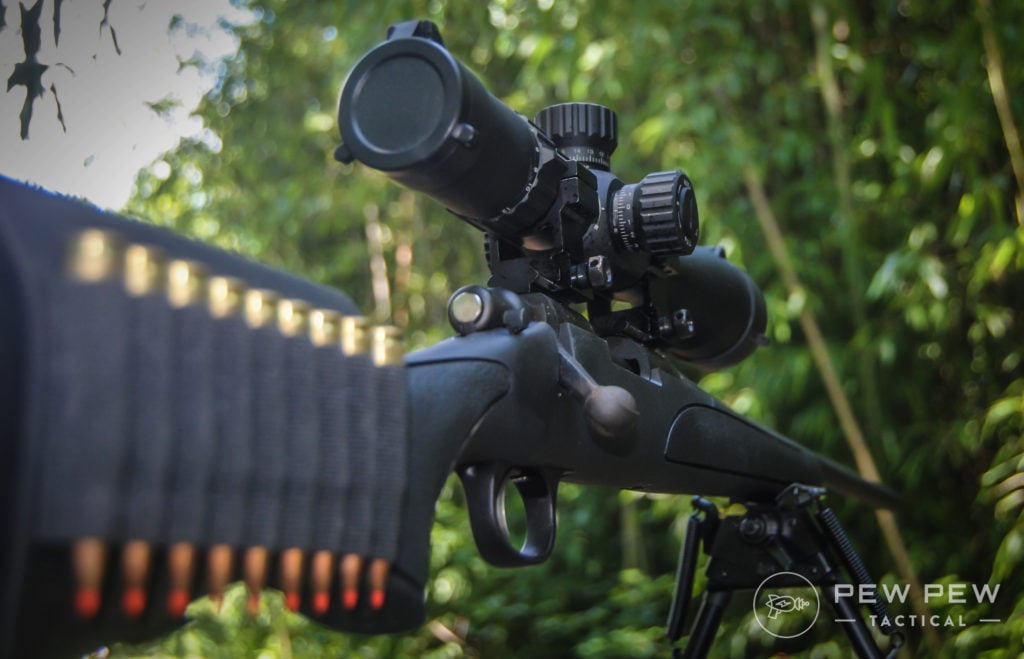 In particular, the USMC used the Remington 700 based rifles for decades.
The Remington 700 comes in every caliber you could ever want and in both long and short actions. It's also available in numerous configurations with lots and lots of aftermarket support.
This Remington flagship firearm will stick around for some time to come.
I'd imagine most new gun owners are not buying bolt action rifles. That's likely the reason why the pricier than average Remington 700 rules the roost. The Remington 700 is an accurate, well made, and a fantastic bolt gun.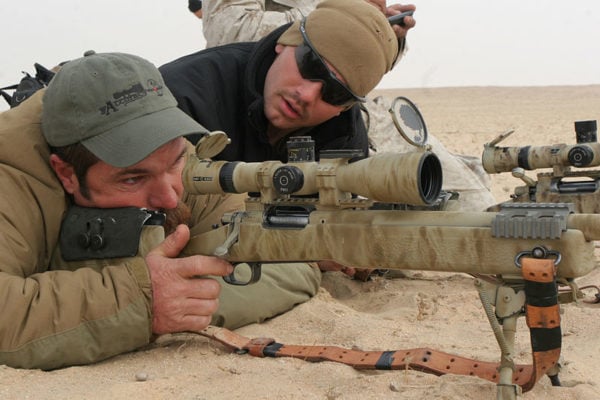 I think that the Remington 700 is an awesome rifle, and it makes a lot of sense that it occupies the top spot.
Pump Action Shotguns: Mossberg 590
The Mossberg 590 is one of my all-time favorite shotguns, at least as far as pump actions go.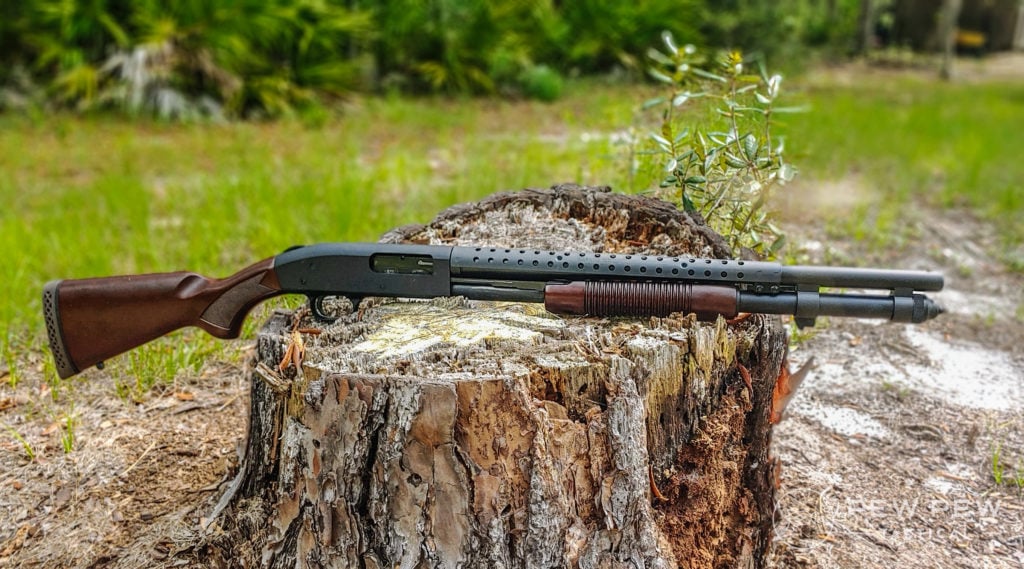 Honestly, it's no surprise that the Mossberg 590 makes the list as its likely a favorite for both experienced and new gun owners. It's a tactical shotgun series that comes in various configurations and different price points–enough so that you can find a model that fits your needs.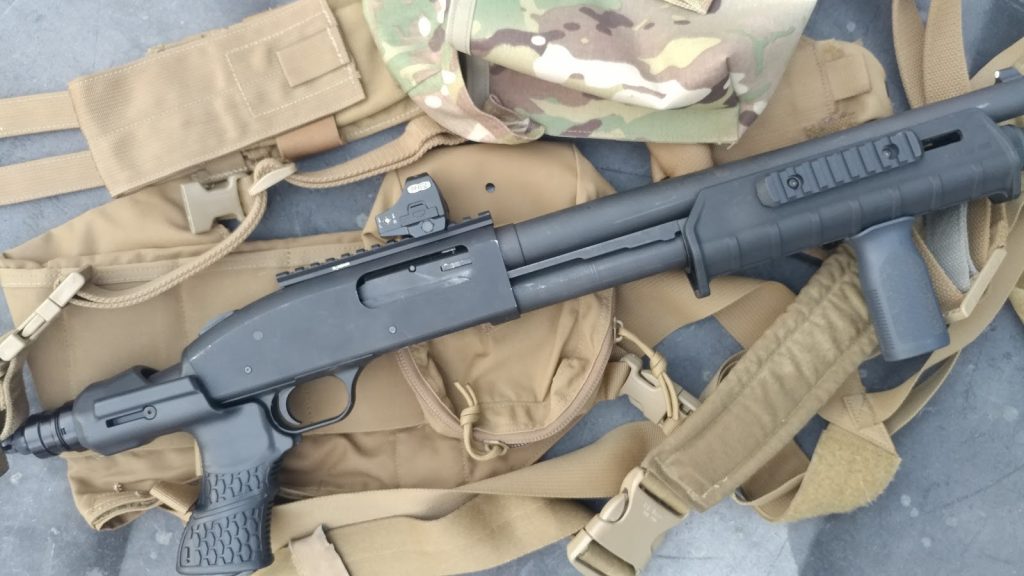 If you can't, you can always make one that fits. The 590 series if incredibly customizable and the gun can be made into just about anything you want it to be.
The 590 series is a favorite of the United States military and is their go-to pump action of choice since it's a well-proven platform that can take a ton of abuse before it taps out. The Mossberg 590 is a powerful weapon with a long history of success.
If you wanted to know which shotguns were American classics, the 590 and Remington 870 are it, and the 870 came in a close second.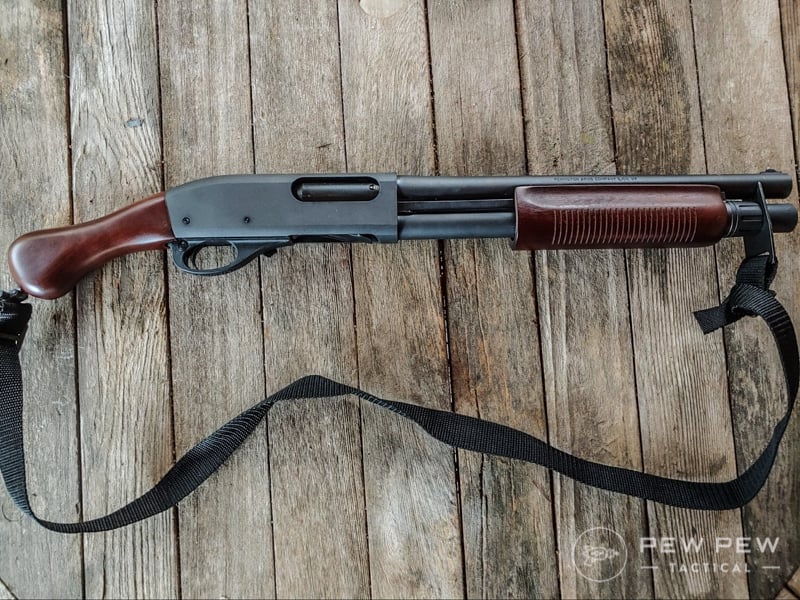 Notable Mentions: KelTec got two shotguns on the list between the KSG and KS7. I'm a fan of the KS7, and I'm glad to see it's getting some love. The Mossberg 500 even made the list.
Semi-Auto Shotguns: TS 12 Tavor
The TS 12 shotgun is probably one of the most innovative shotgun designs to ever grace the market. It holds 15 rounds, has three alternating tubes, and allows you to maintain all your tube-fed shotgun skills with a high capacity shotgun.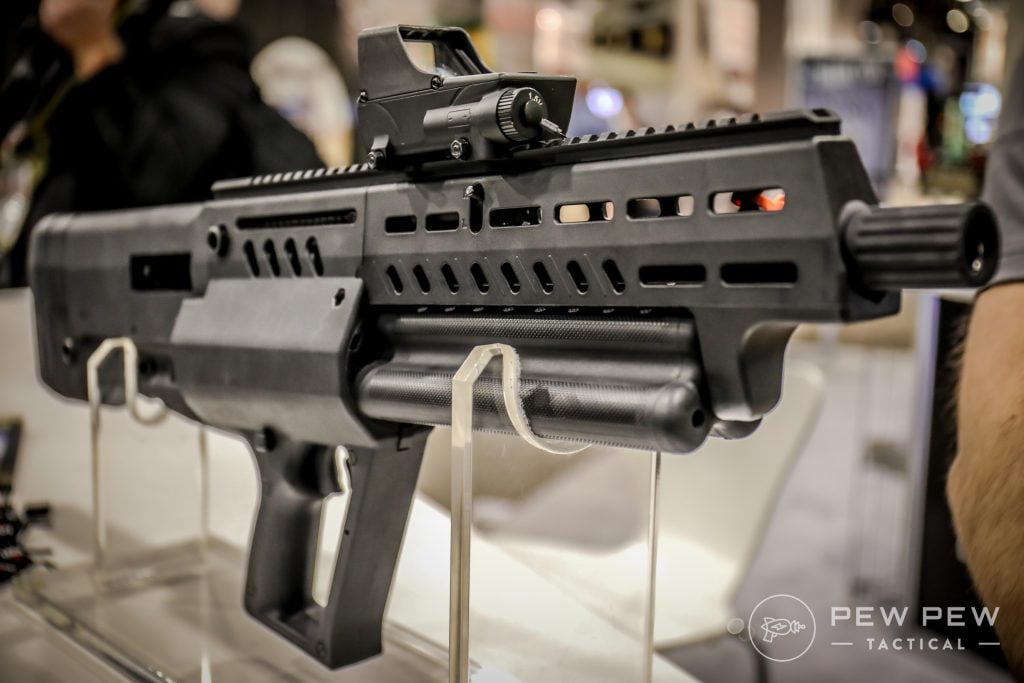 It's a cute lil bullpup, but the forward-positioned magazine tubes remove the issue with reloading a bullpup shotgun. Recoil is nil, and the gun is easy to control.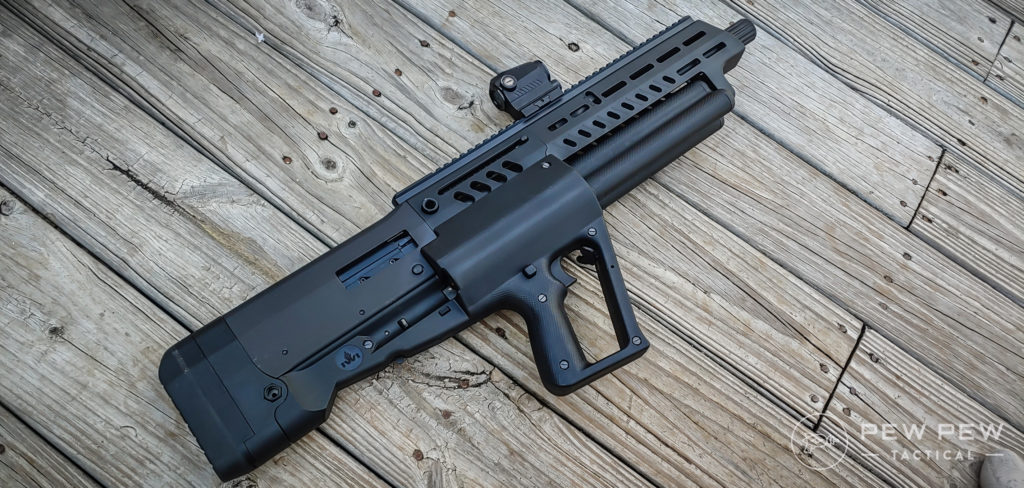 The TS 12 isn't a cheap gun by any means, and that makes it a surprising number one for top-selling semi-auto shotguns. What it does do, however, is give gun owners something no other shotgun ever has, and that's a high capacity design not reliant on magazines or silly loading schemes.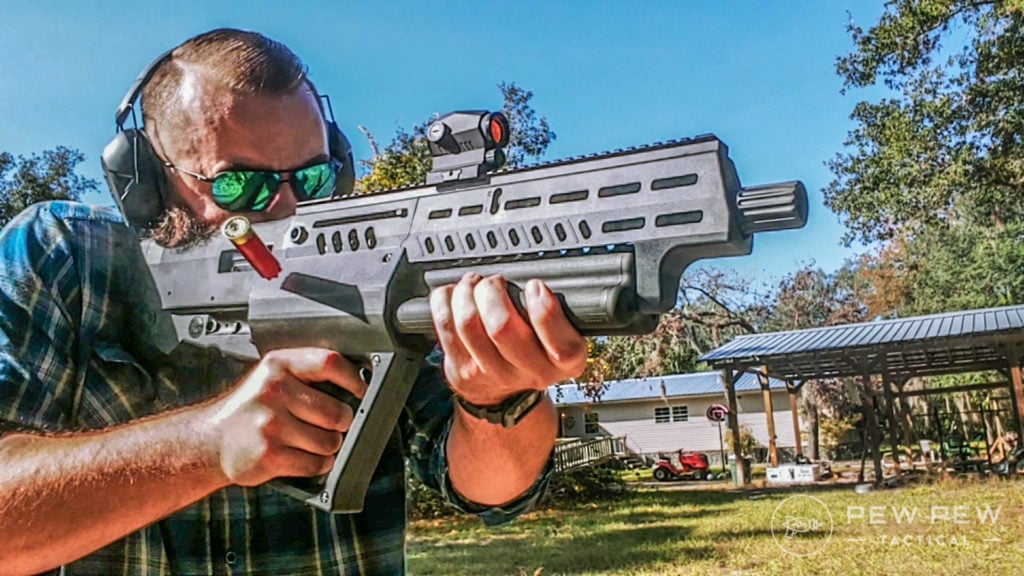 I can most certainly see why it's a big hit. I personally had some bad luck with mine in the reliability department, but others have seen a lot of success with it.
Notable Mentions: My favorite semi-auto shotgun of all time, the Benelli M4, comes in at number two in the top-selling department. I love the Benelli M4, and it's a sweet shooter if you want a hardcore semi-auto shotgun.
Lever Action Rifles: Marlin 1895
Lever guns are pretty freakin' sweet, and between Marlin and Henry, we get lots of high-quality options that deliver that tactile thrill of working the lever.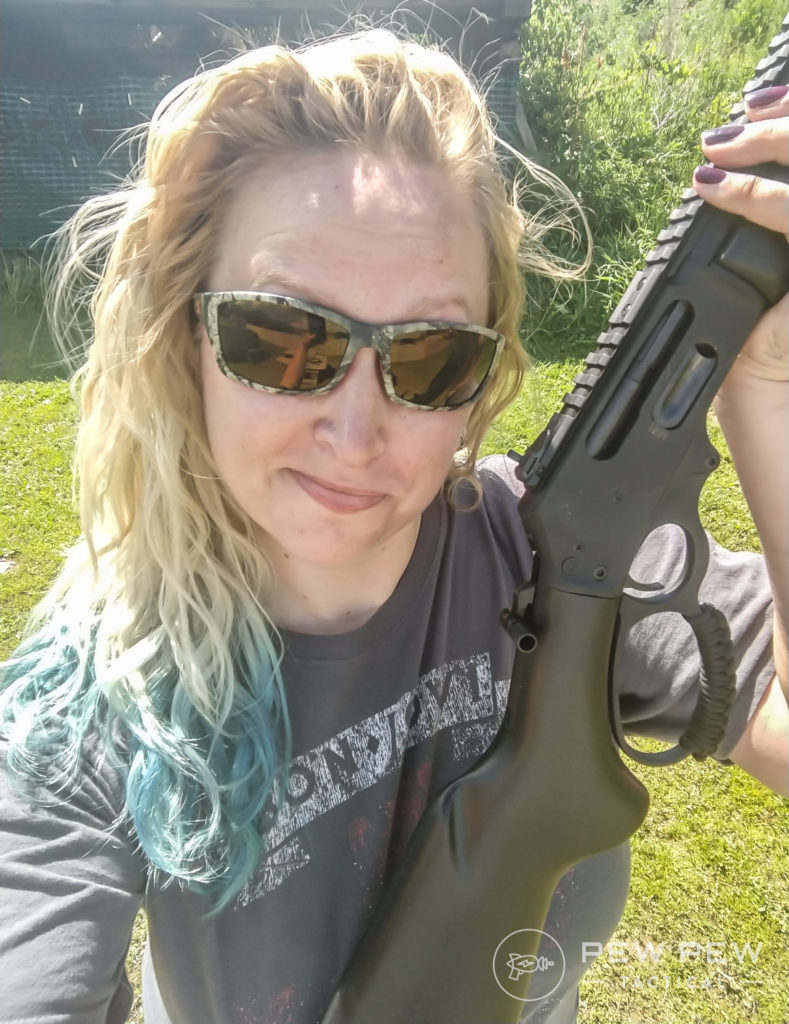 The Marlin 1895 is a very popular series of lever gun that's available in various calibers.
There is also the new Dark series, which uses some sleek dark wood, and modern appeal. The 1895 series has some serious sex appeal in any of its configurations, but the Dark series, in particular, are fabulous looking guns.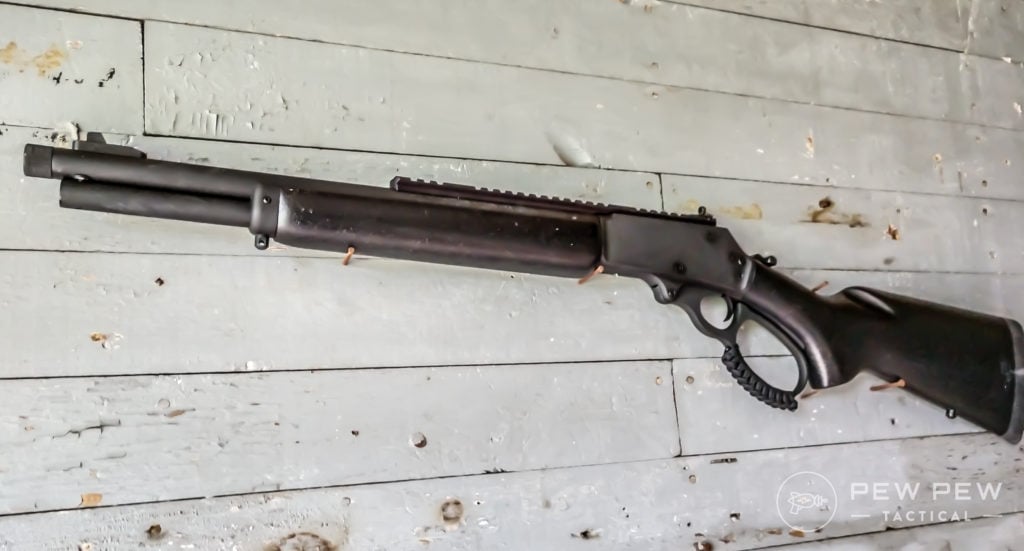 Admittedly lever actions likely aren't as popular with new gun buyers as Glocks and ARs, but if you know, you know. The Marlin 1895s are sweet little lever rifles in serious calibers, well worthy of hunting any North American game.
Also, according to Jurassic World, they work for hunting dinosaurs too.
Lever Action Shotguns: Henry Axe
Admittedly I'm a huge fan of the Henry Axe, but I do find it's placement wrong on this list. It's not a shotgun, it's a firearm, like the Shockwave series of guns.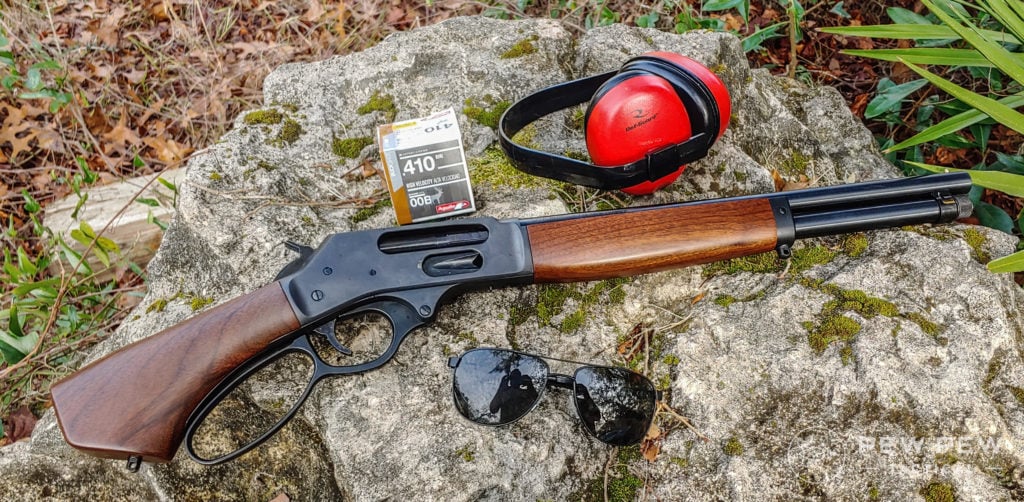 It's a 410 firearm with a lever-action, and it's one of my all-time favorite guns. So there!
I don't necessarily have a use for it, but it's so much fun to shoot. It's such a blast and so ridiculously easy to handle for a PGO gun in a shotgun caliber. It's heavy for sure, but recoil is so little that kids can shoot it.
The Henry Axe is also the only lever-action firearm I know of and, in general, is one of the few lever guns that use a shotgun round anyway. It's certainly worthy of its placement on this list, and I hope it sells incredibly well.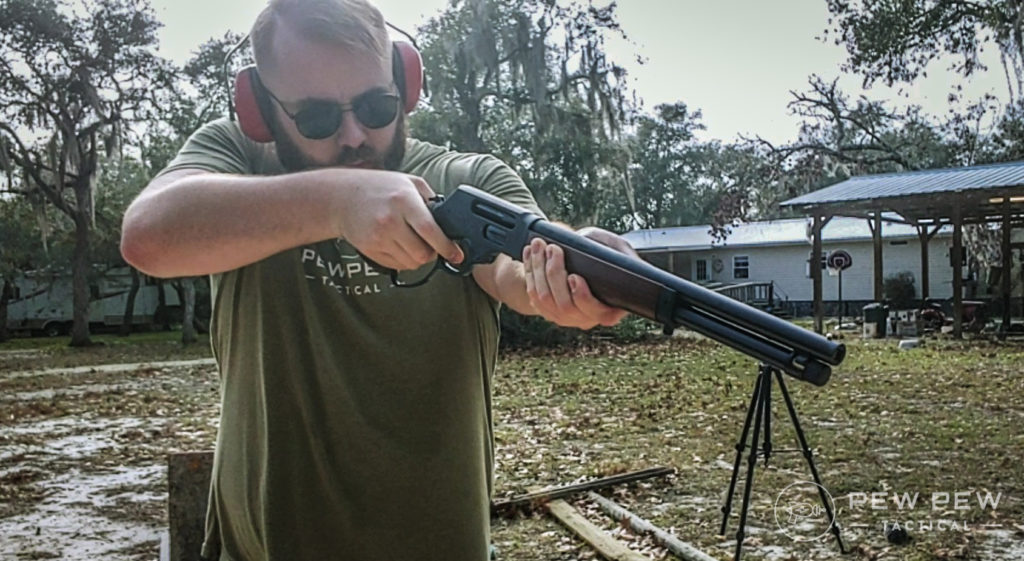 Notable Mentions: Henry actually owns all five spots on the lever-action shotgun list!
Kicking June's Bum
June was a huge month for buying and selling guns. With so many guns being sold, it's interesting to see what's being sold. What I want to know is that if the previous two months have impacted June's gun sales.
Both March, April, and May all saw a massive rise in gun sales, and I'm curious how that affected what's available for sale today.
My bet is that there will be a whole lot of guns coming up on the used market in the coming year, so if there's something in particular you're looking for but you can wait–you might be able to snag a deal on something that might not ever have been fired.
Personally, I bought a new lower this June, and I'm building a new AR in my quarantine blues.
So, what did you buy this June? Or what's on your wishlist? Drop us a comment and let us know! If you want some ideas about guns that are easy to find on the used market AND hold their value well–check out the Best Value-Holding Pistols!