What…. what day is it? Who am I? Who are you?
I've now been stuck inside for ~6 weeks (?), and things are getting a little kooky.
Although I'm still doing my best to stay productive (and sane), sometimes I admittedly do end up just day drinking and watching the neighborhood cats sleep. Perhaps you can relate.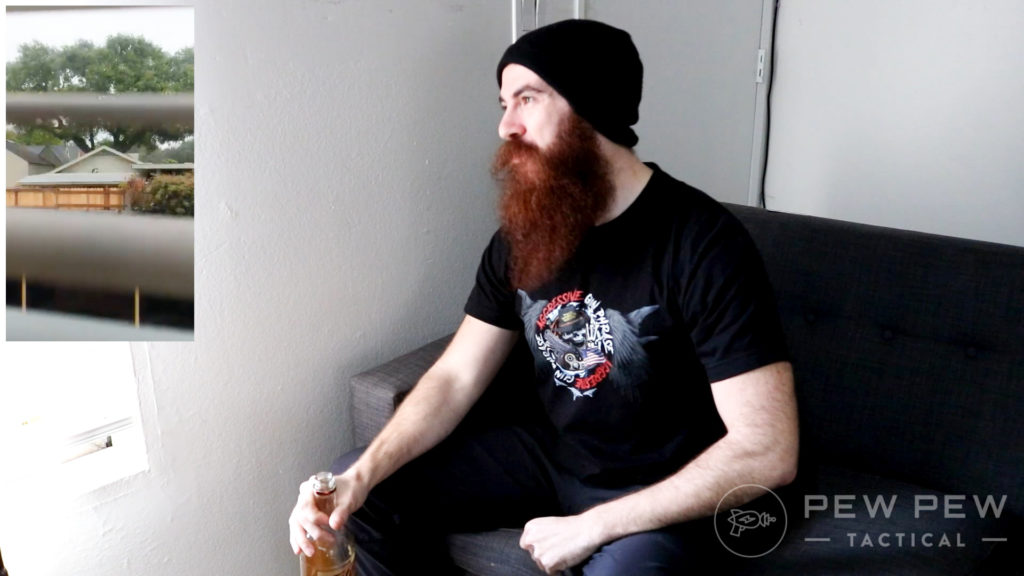 However, when not occupied by staring directly into the existential abyss, I've lately been going pretty hard on Mantis X's dry fire training tool–and at least there's that.
I know that handguns are one of my weaker areas, and in the lead up to the Tactical Games event (which is now officially canceled), I'd been planning to take a class with a local training group and go hard on working the fundamentals on my own–achieving something close to competitiveness by the end.

Even though that's all obviously out of the window now, I know personally that's still a skill set I need to work on–and if I can train from home, why wouldn't I?

We've previously done a pretty in-depth review on the Mantis X here, so I won't dive into the nitty-gritty details again in this space, as nothing has fundamentally changed.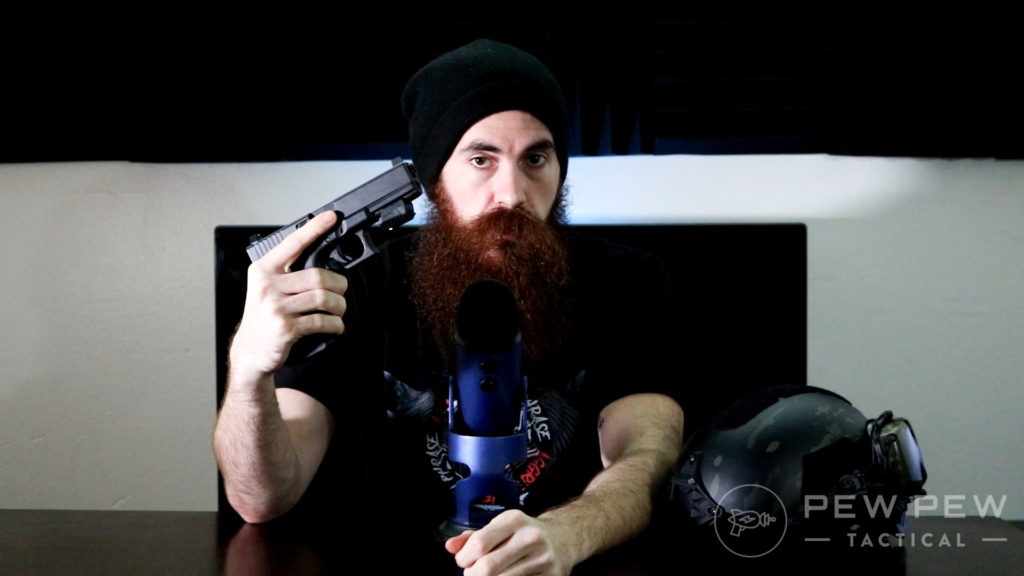 Essentially, the Mantis X is a device that attaches to the rail of your firearm, and once paired with the Mantis X phone app, gives you immediate feedback on whatever nasty tendencies you might have as the trigger breaks–such as flinching, white knuckling, etc.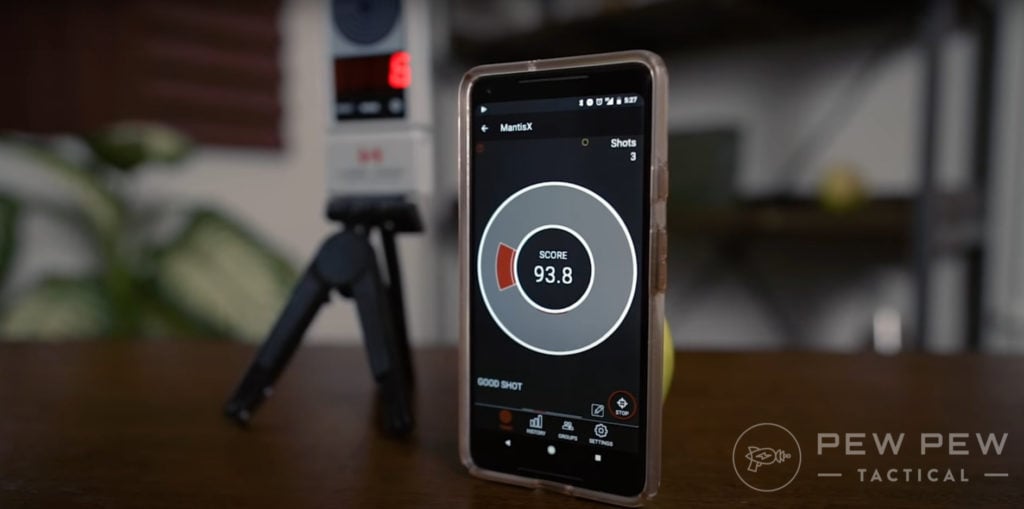 Obviously, as a pistol doesn't have that stabilizing point of contact in the form of a stock, it's much easier to make minute movements of the muzzle that can have big consequences, and the Mantis X is a great tool to routinely drill the bad habits out of you.
The base models also work on both rifles and pistols, live or dry fire, and the newer models such as the X 10 Elite I've got here have added support for shotguns and archery as well, though they use individual proprietary apps that are still in early access.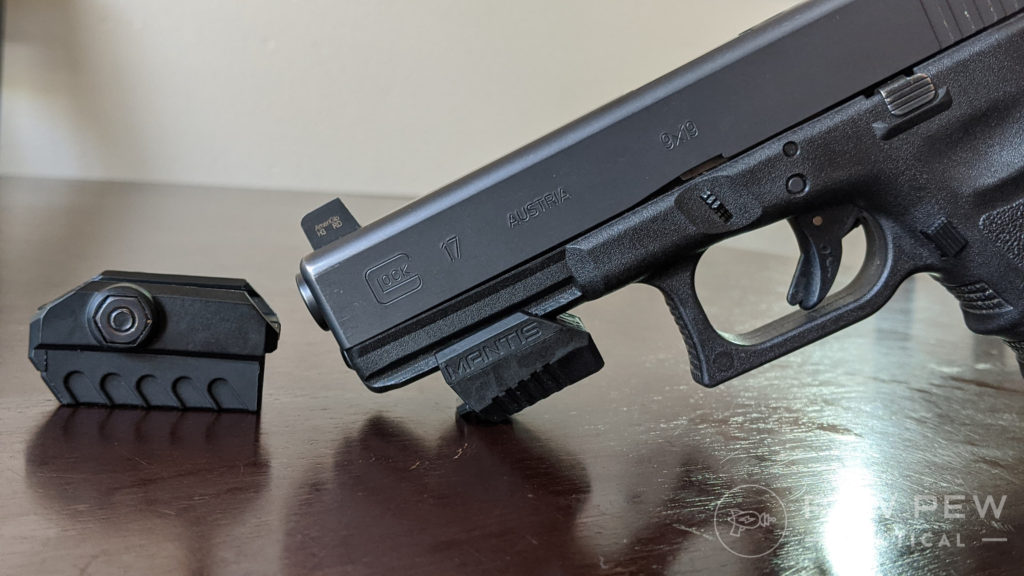 However, the newer models of Mantis X are significantly lighter and smaller than previous iterations, making them compatible with a much larger variety of holsters.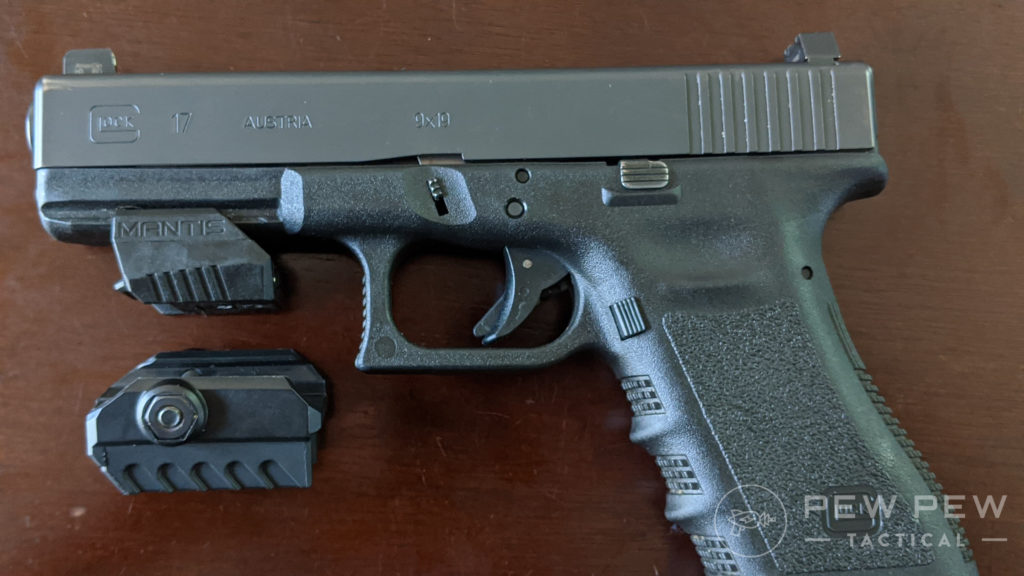 Previously I mentioned that I'd be swapping the DSG holster on my belt out for a Safariland, and I have! My G17 with the Mantis X 10 Elite fits great in the holster–enabling me to utilize the built-in "draw from the holster" portions of the Mantis X app as well. Rad!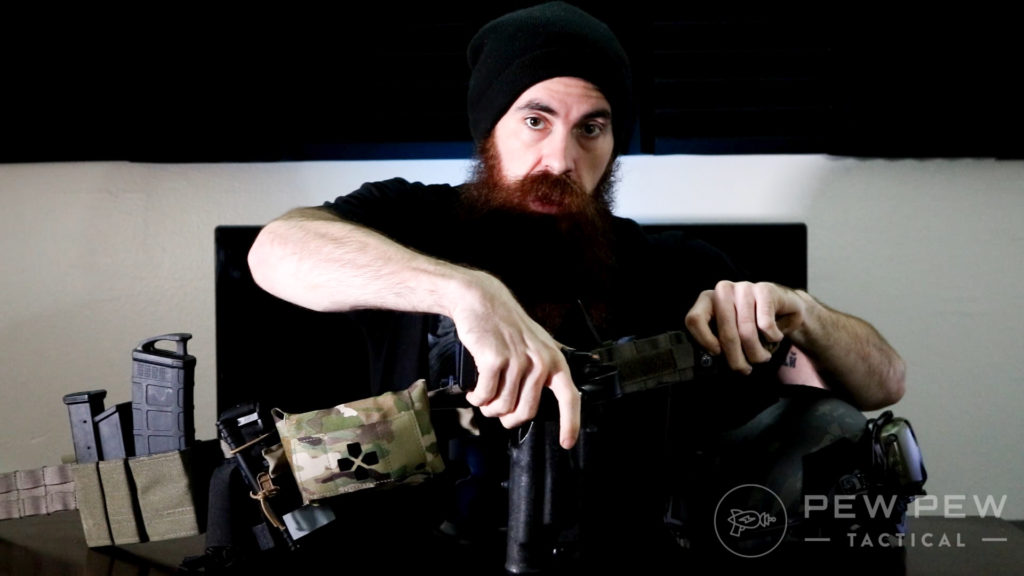 Additionally, because of the quarantine, Mantis X has made the previously paywalled "Advanced Marksmanship" portion of the app free. You'll still need to complete the basic course before you even have access, but it's rad to see a company stepping up like this considering the product is pretty much perfect for this situation.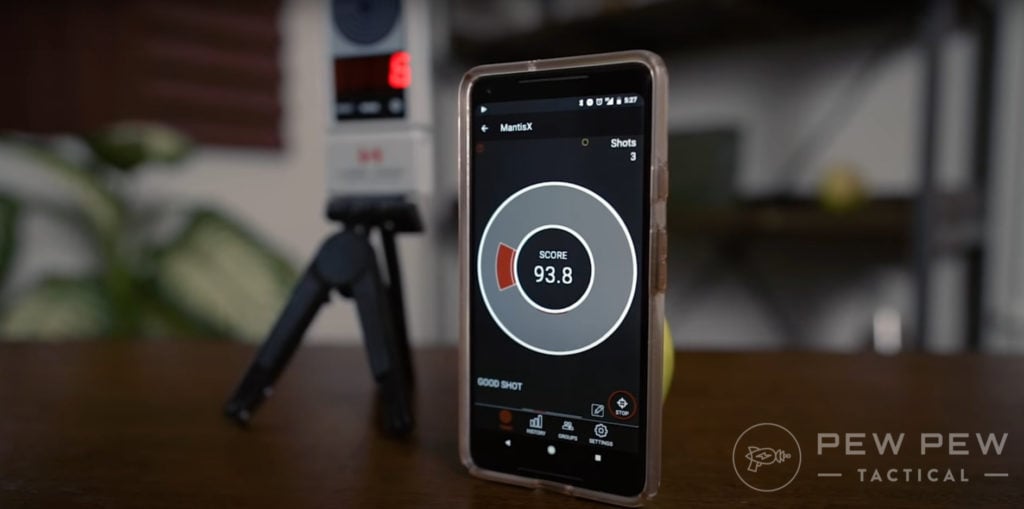 If you, like me, have been frustrated with the lack of ability to train–I'd absolutely consider grabbing a Mantis X if you haven't already!
Up next, I've got a pretty cool adaptable plate carrier I've been playing around with–it's the HRT RAC.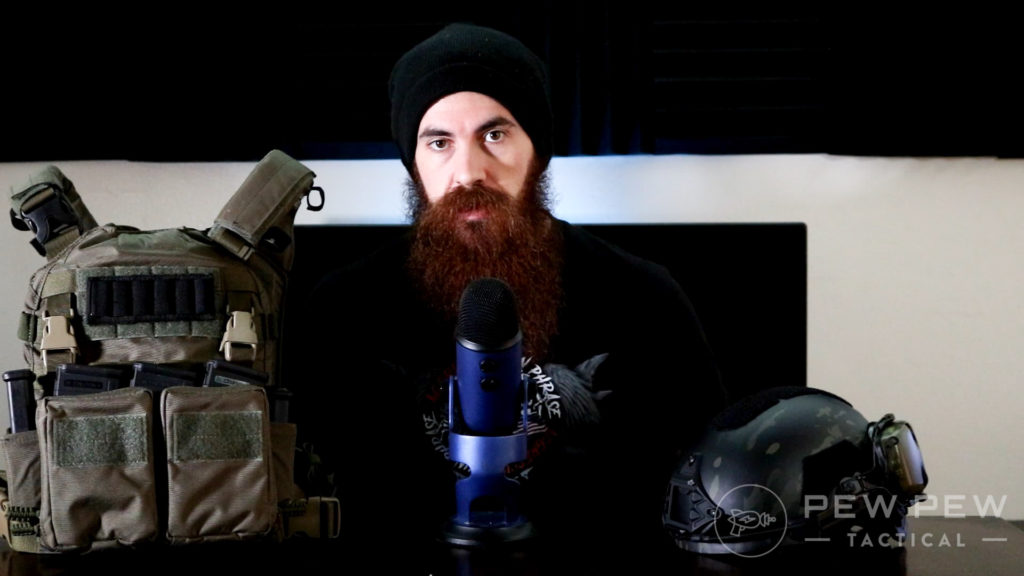 Now, obviously this is more of a "first impressions" type overview as I haven't had an opportunity to really run this thing and get a feel for what I like and don't like – but those first impressions are at least mostly good!
The RAC utilizes swift clips to mount chest rigs or placards to its front plate bag–nothing new there. I do however enjoy that the buckles used have two anchor points to the rig itself and feature a flat surface that sits snug against the plate bag, ensuring that your buckles aren't sitting at any weird angles.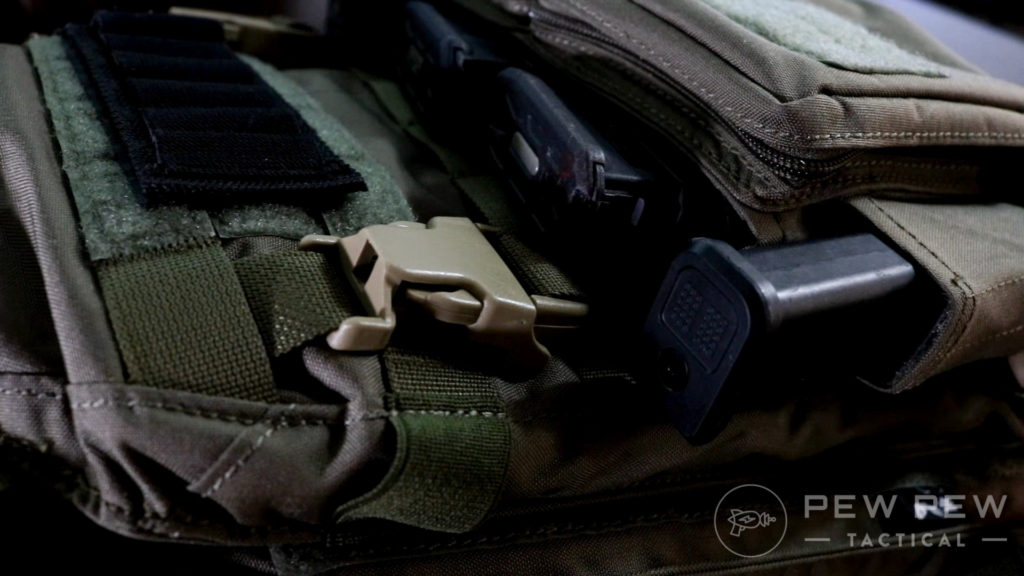 Additionally, the rig is correctly sized for swift clips, meaning that other manufacturer's compatible rigs will work as well. There's been a slew of companies recently releasing "swift clip style" rigs that don't actually have the correct width to attach to standard carriers. It's obnoxious.
The RAC is pictured here with HRT's own placard–using a standard elastic insert to hold 3 AR mags with kydex pistol mag pouches off to either side.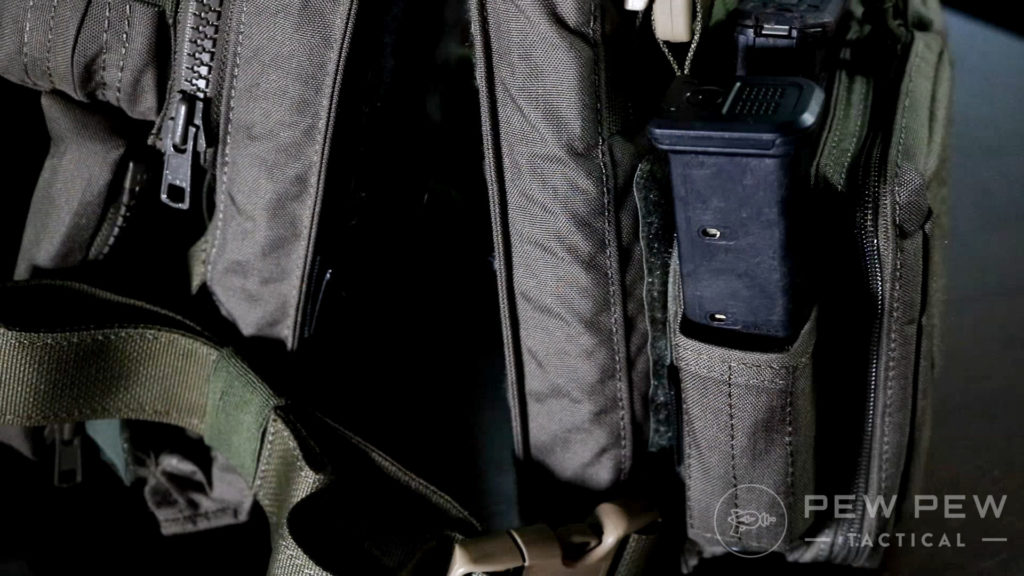 You've also got some GP pouches up front that feature some elastic loops for storage and organization of snacks, small tools, etc.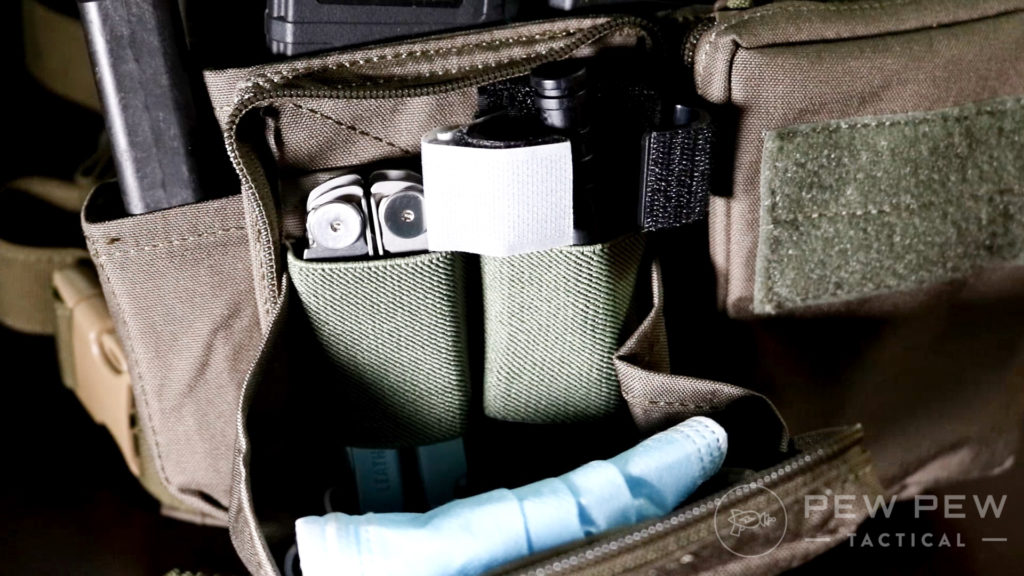 The real cool thing about the RAC however is its zip on back panel attachment system.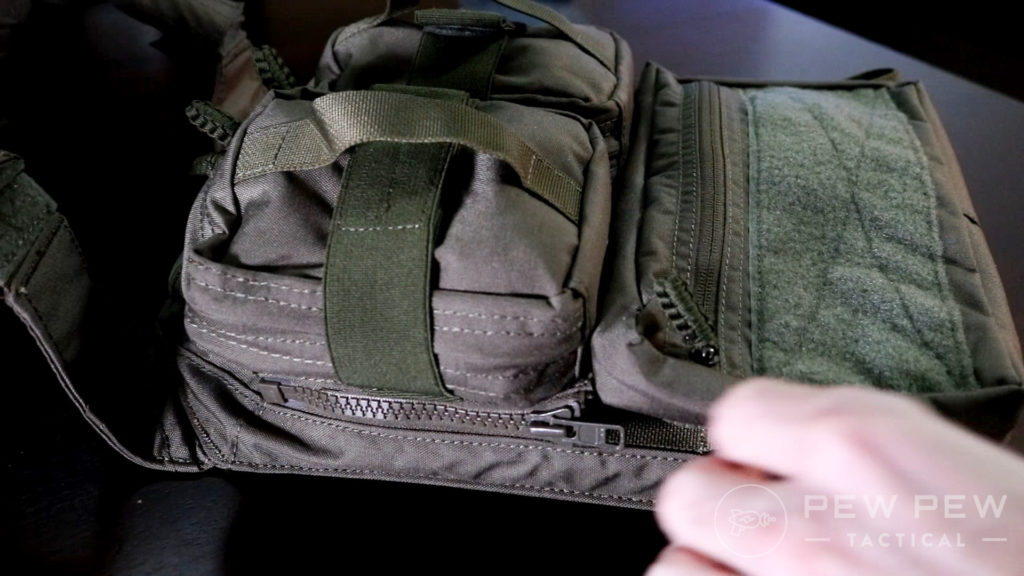 While zip on panels aren't anything new, the RAC features a system that splits the carrier's back panel into two segments, allowing you to mount an assortment of different assault panels, medical pouch suites, etc.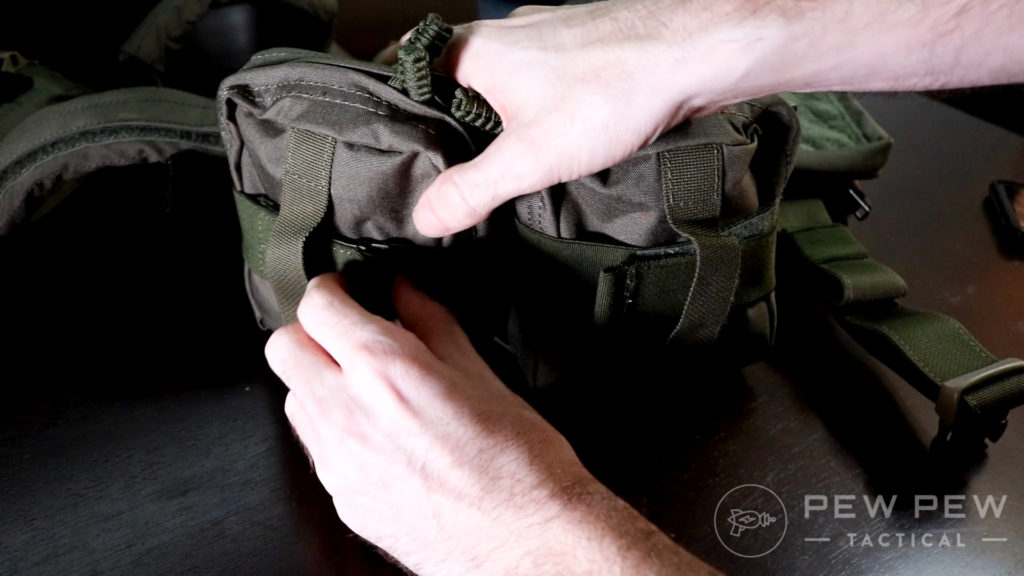 It sure as beats weaving long molle pouches onto the back of a carrier, if nothing else.
I've currently got mine set up with HRT's tear-away IFAK panels and a larger, generic admin panel down below.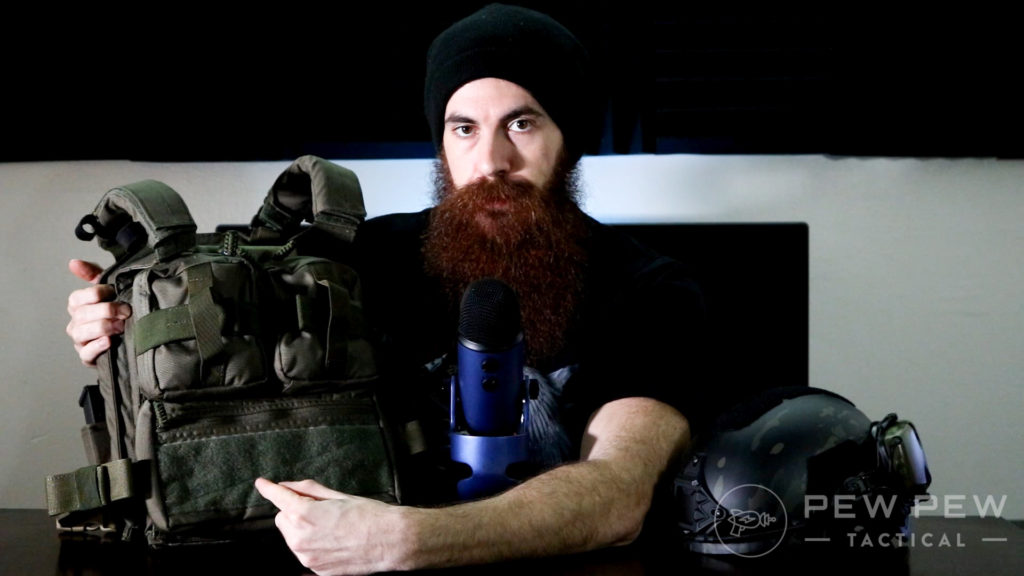 As I mentioned in a previous video, I've been using the RAC's shoulder pads on my Advanced Slickster, and I dig them a lot! The rig's also got a huge fastex buckle on the right shoulder if you need to ditch the rig fast–particularly in emergencies where cutting the carrier straps is unideal.
The plate bags themselves have a bit of foam sewn in which creates airway channels to help with cooling when the rig's worn for long periods of time.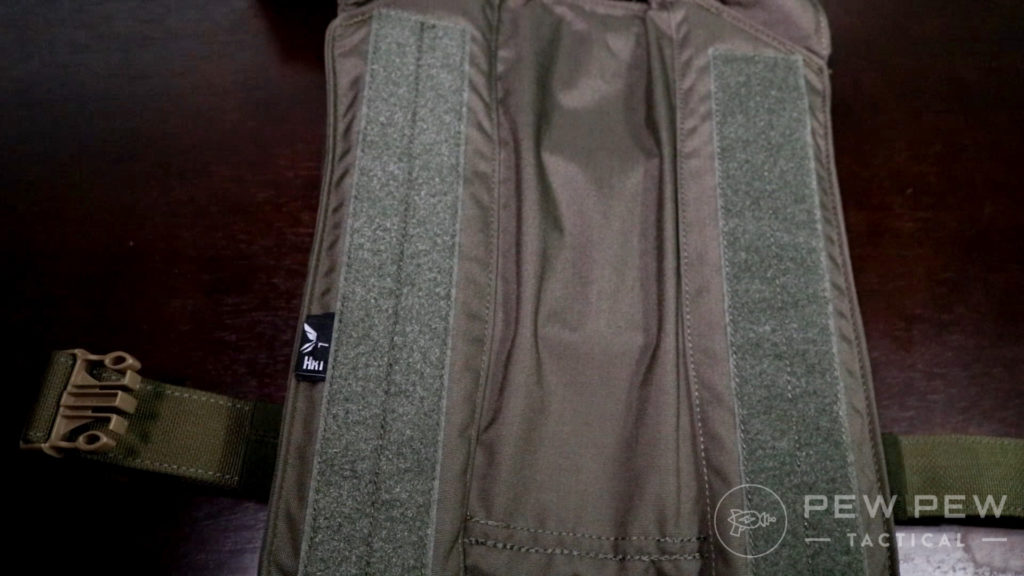 Currently, I've got the more minimalist cummerbund installed, which velcros to the front plate bag and gives you adjustment options via shock cord on the back, and it does an okay job.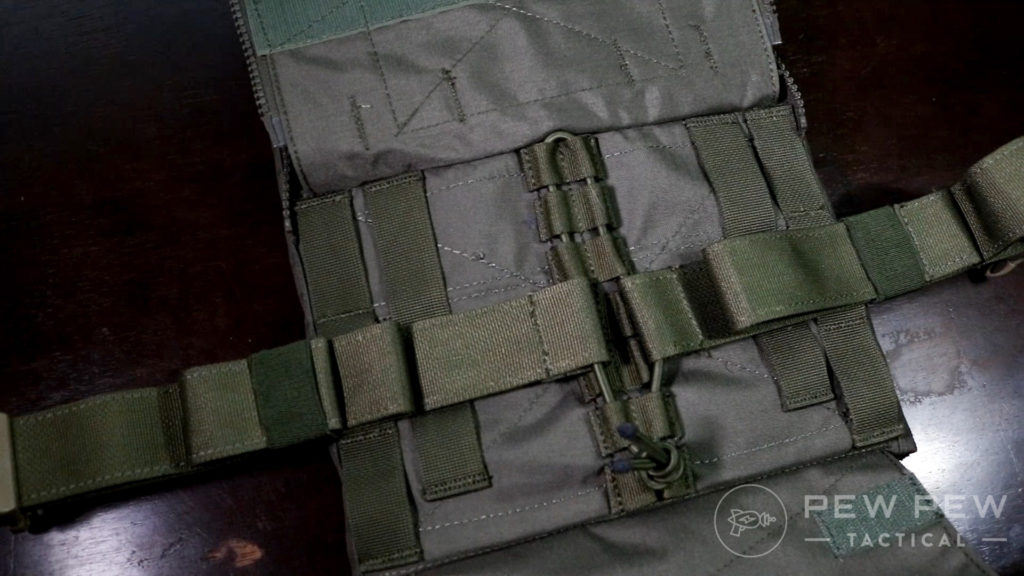 There's a larger, MOLLE cummerbund available, but after being spoiled by elastic cummerbunds on more minimalist rigs, I'm not positive I can go back.
There are a few areas with some sort of messy or subpar stitching – but time will tell if these are areas I need to be concerned about structurally, or if it's just an unsightly stitch job.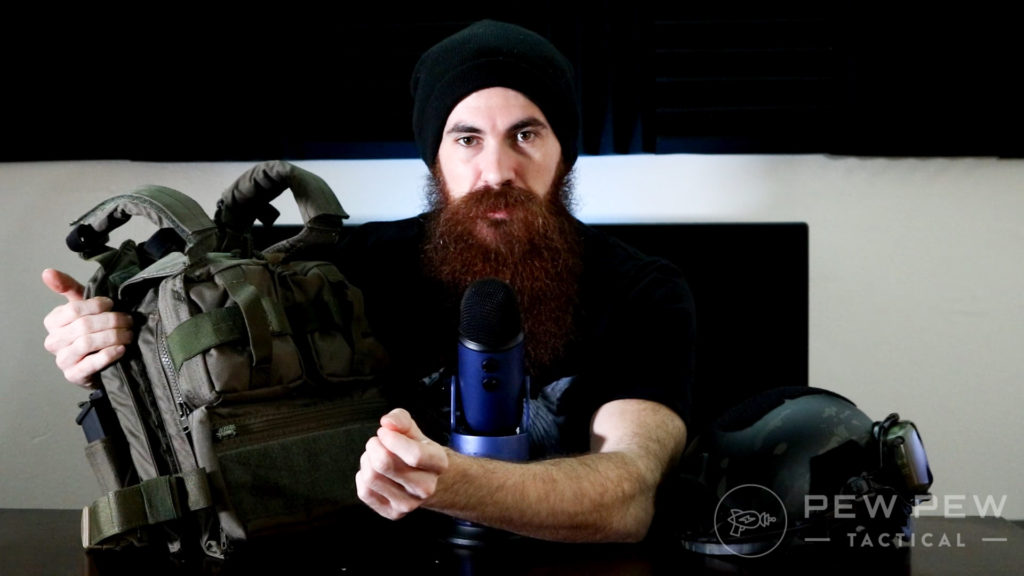 That being said, if you're in the market for an adaptable PC that'll scale to what you might need it to do a little bit more easily than a standard MOLLE platform–HRT might be worth checking out! They're certainly coming in underneath some of the other major manufacturers making rigs with zip-on panel compatibility right now.
Parting Shots
So that's how we're passing our time–with lots of MantisX training and dressing up like GI Joe (if the G stood for "Gucci," that is!). We're pretty excited to get to play with the MantisX andvanced program more, especially since there ain't much else to do.
How are you holding up? Did you hop on the MantisX train while ranges are a little hard to get to? If you want to learn more, check out our full MantisX review, or for more giggles, our last episode of The Roni Bunker!