What's one of the first things I always modify in a new AR-15?
The trigger.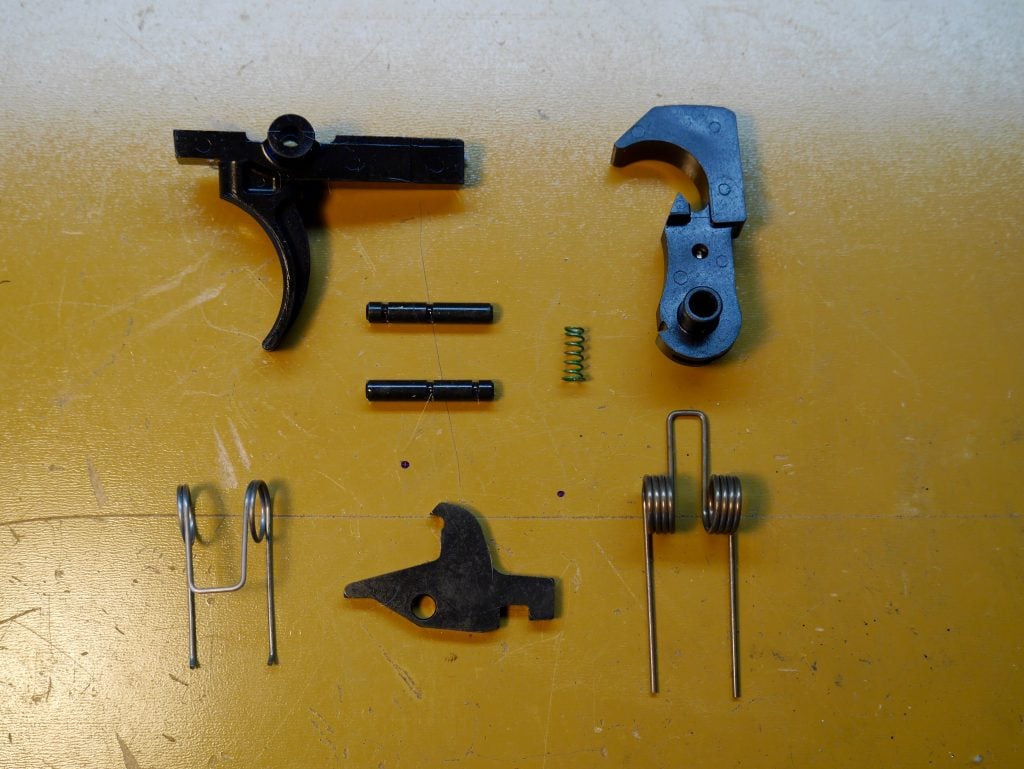 But what if you don't want to swap your mil-spec one out completely?
Or don't have the funds for a full drop-in replacement?
You can try Joe Bob Outfitter's Trigger Adjuster ($14.95) combo-ed with the Kaw Valley Reduced Power Springs ($5).
Trigger Adjuster
The Trigger Adjuster takes the place of your normal grip screw and increases it's length so it can move forward and take out the pre-travel in your trigger.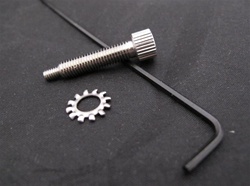 Follow the assembly rules and make sure you let the Blue Loctite (not included) dry so it stays in the correct length.  And make sure the hammer, trigger, reset, and safety all still work.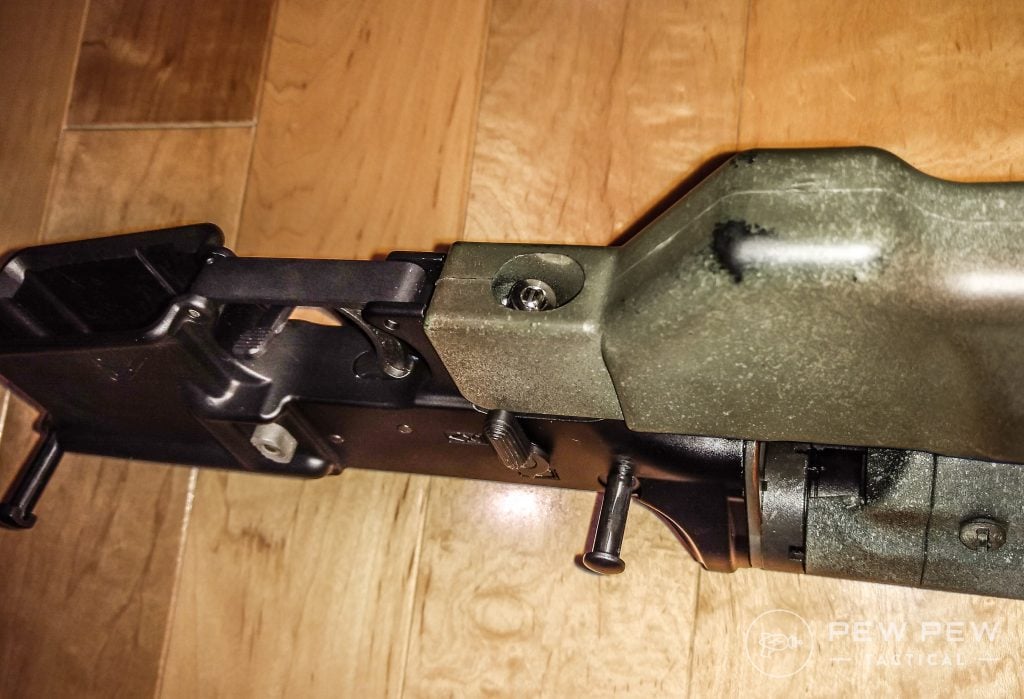 Here is mine installed at the correct length which took out a lot of the sloppy pre-travel.
KVP Reduced Power Spring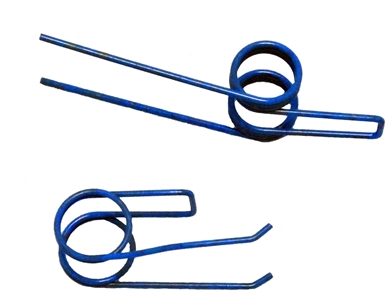 Yes they are simply springs…but they are reduced power to make your trigger pull a little less as well.  Here they are installed in my lower.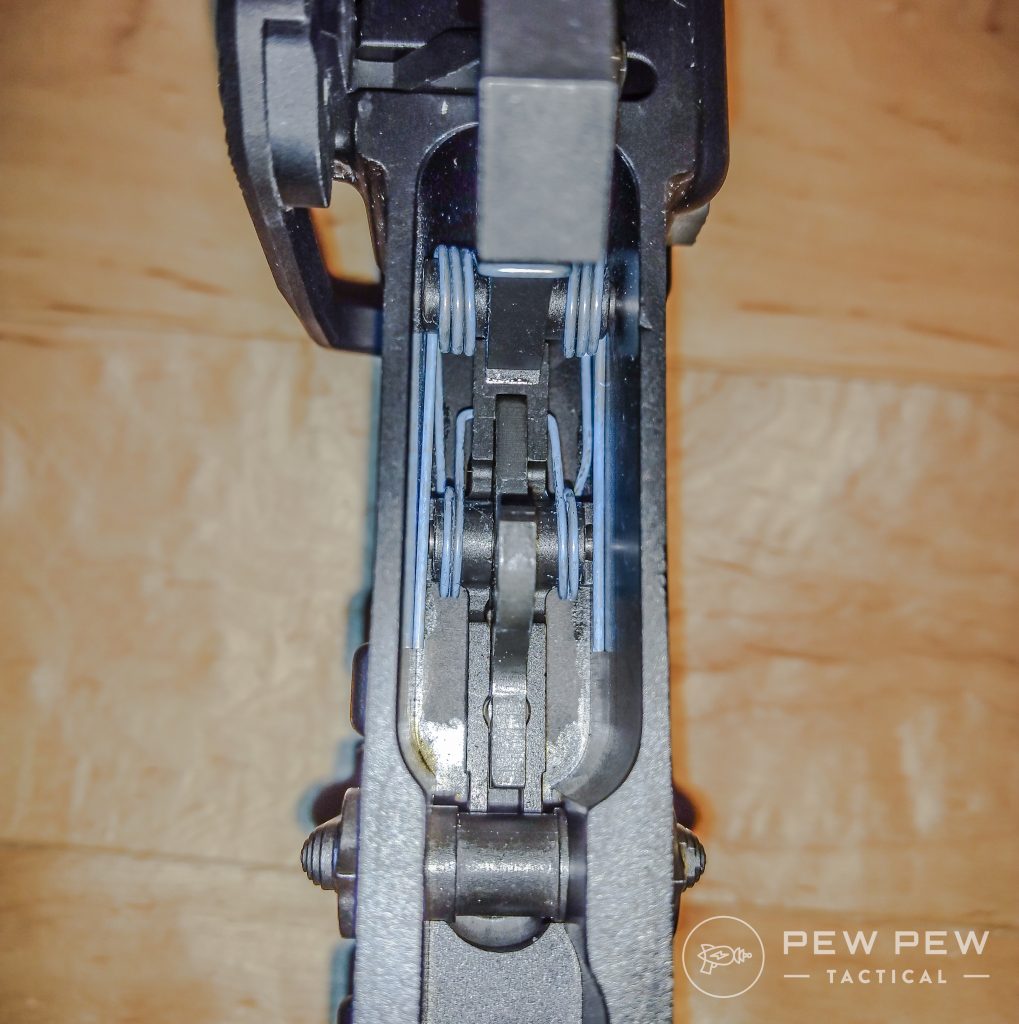 No problem with setting off primers from my recommended AR-15 ammo.  And also my harder Tula-primered reloaded rounds.
Now how about reduction in trigger pull weight?  I measured an average of 6.5 lbs (ew) with my mil-spec trigger…and afterwards with the combo of adjust and spring…it became a much better 5 lb.
Conclusion
Do I recommend the Trigger Adjuster and Kaw Valley Reduced Power Springs?
Of course!
For ~$20 bucks you can't make your trigger much better than this.
But don't expect it to be magical either.  For that I'd recommend looking at a full drop-in set.
But as one of the first few things you do to your new AR-15…you can't go wrong.  Just be sure to follow the instructions, make sure you know how to disassemble/assemble your lower, let the Loctite dry, and make sure it works with your ammo.